If you like ketchup on your eggs, then huevos rancheros is for you! The Mexican version of eggs with ketchup. A little bit of spice and lots of veggies make this a well-rounded breakfast recipe your whole family will love.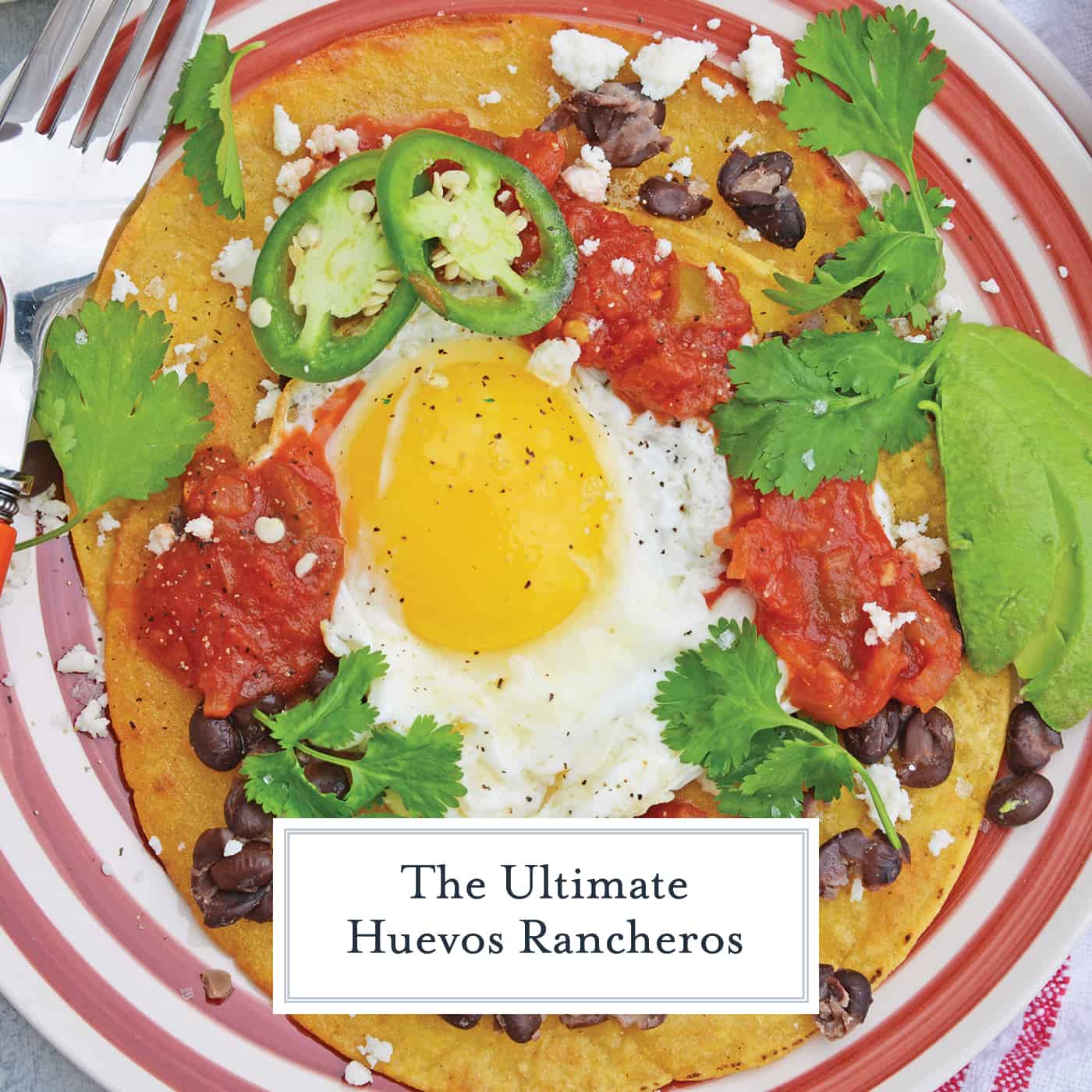 Huevos Rancheros are a great way to spice up your breakfast. Lacey eggs with a runny yolk over warm corn tortillas, chunky salsa, black beans, cilantro and queso fresco.
I'm on the "no ketchup on my eggs" team, but even I love this recipe. Fresh tomato salsa smothered over a runny egg. A runny egg gets me every time. I like to call them dippy eggs.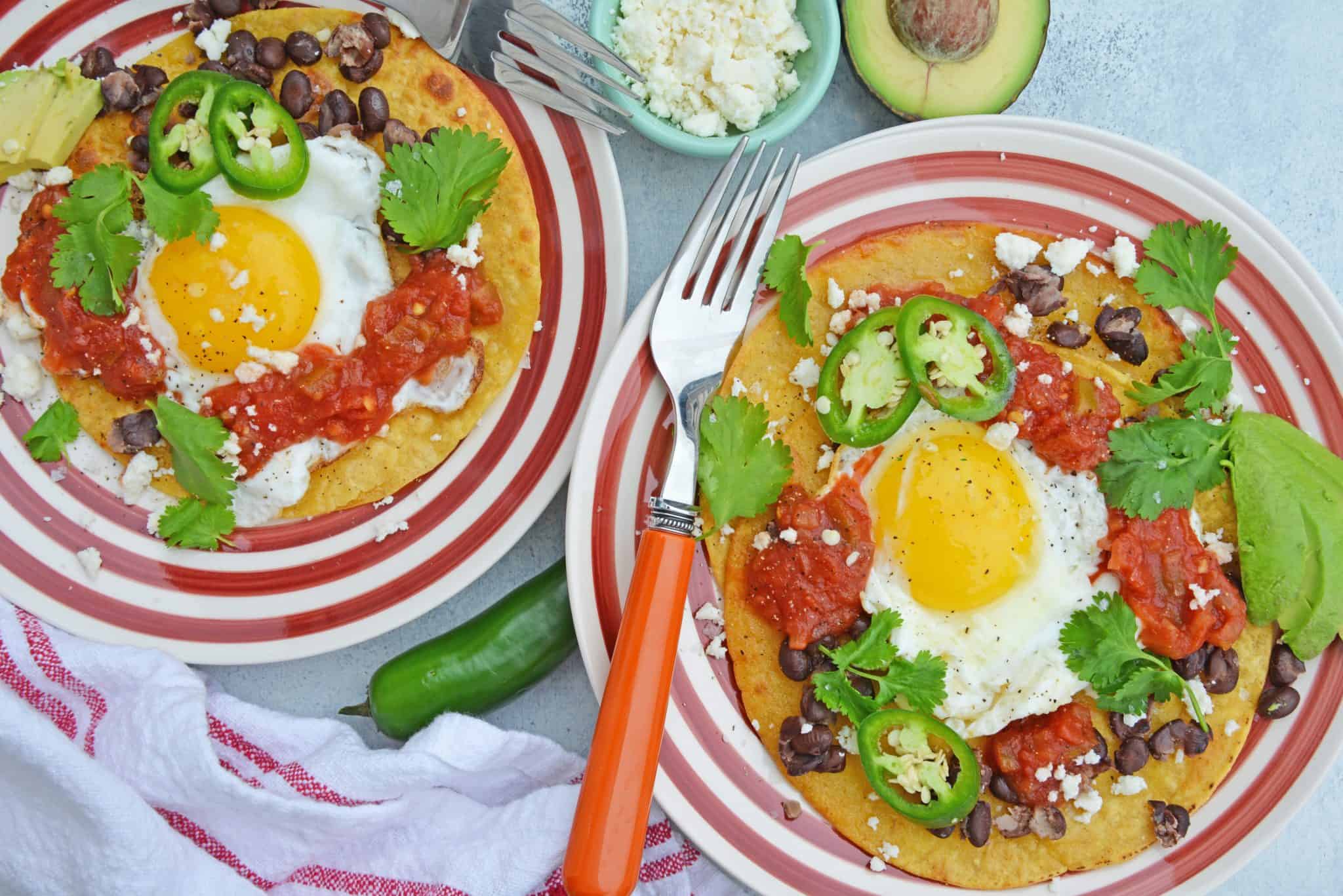 Huevos rancheros translates to "ranch eggs", getting its name from being the traditional mid-morning meal on farms in Mexico. Workers needed a hearty meal with protein, carbs and fiber to keep them going all day, so corn tortillas and protein packed eggs did the trick.
Huevos Rancheros is a great breakfast dish for serving a large crowd or for a quick weekday meal. The prep work takes longer than the actual cook time, much of which can be done ahead of time and is easily customisable. You can even create a huevos rancheros bar and let your diners make their own creations.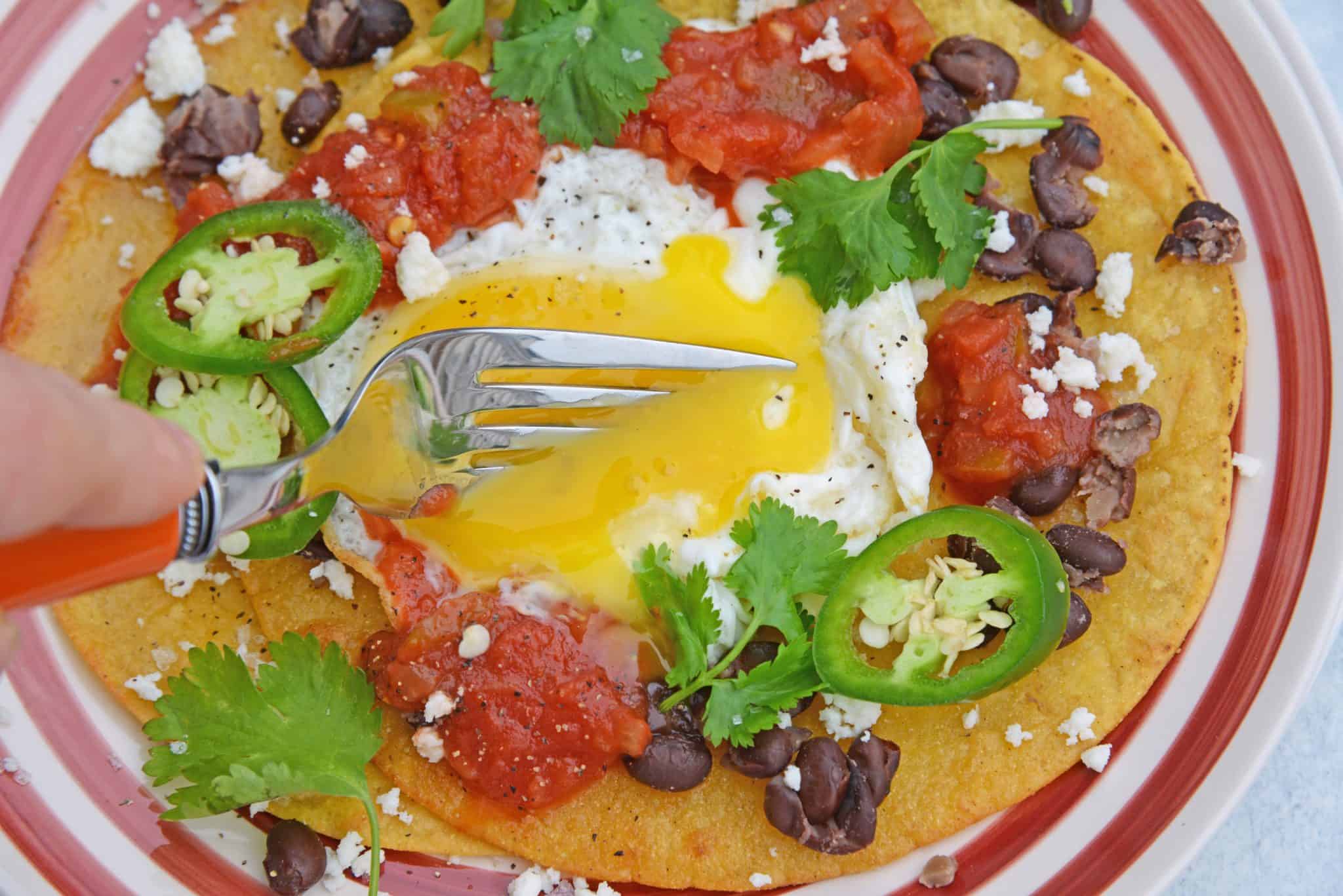 At the most basic, huevos rancheros are fried eggs on corn tortillas, topped with a tomato sauce. From there, the variations are endless. In fact, traditionally speaking, the tomato sauce isn't even salsa. It is literally just a basic tomato sauce.
For most the hardest part of making huevos rancheros is getting the perfect egg. A trick I like when making a fried egg, or lacy egg as some call it, is to use a non-stick pan.
Most chefs will tell you they have one good non-stick pan to use for eggs and omelets and even then they grease the crap out of it. Also grease the spatula for extra protection against broken eggs, or worse, broken yolks. *GAH* I know, it seems like cheating, but beleive me when I tell you it isn't.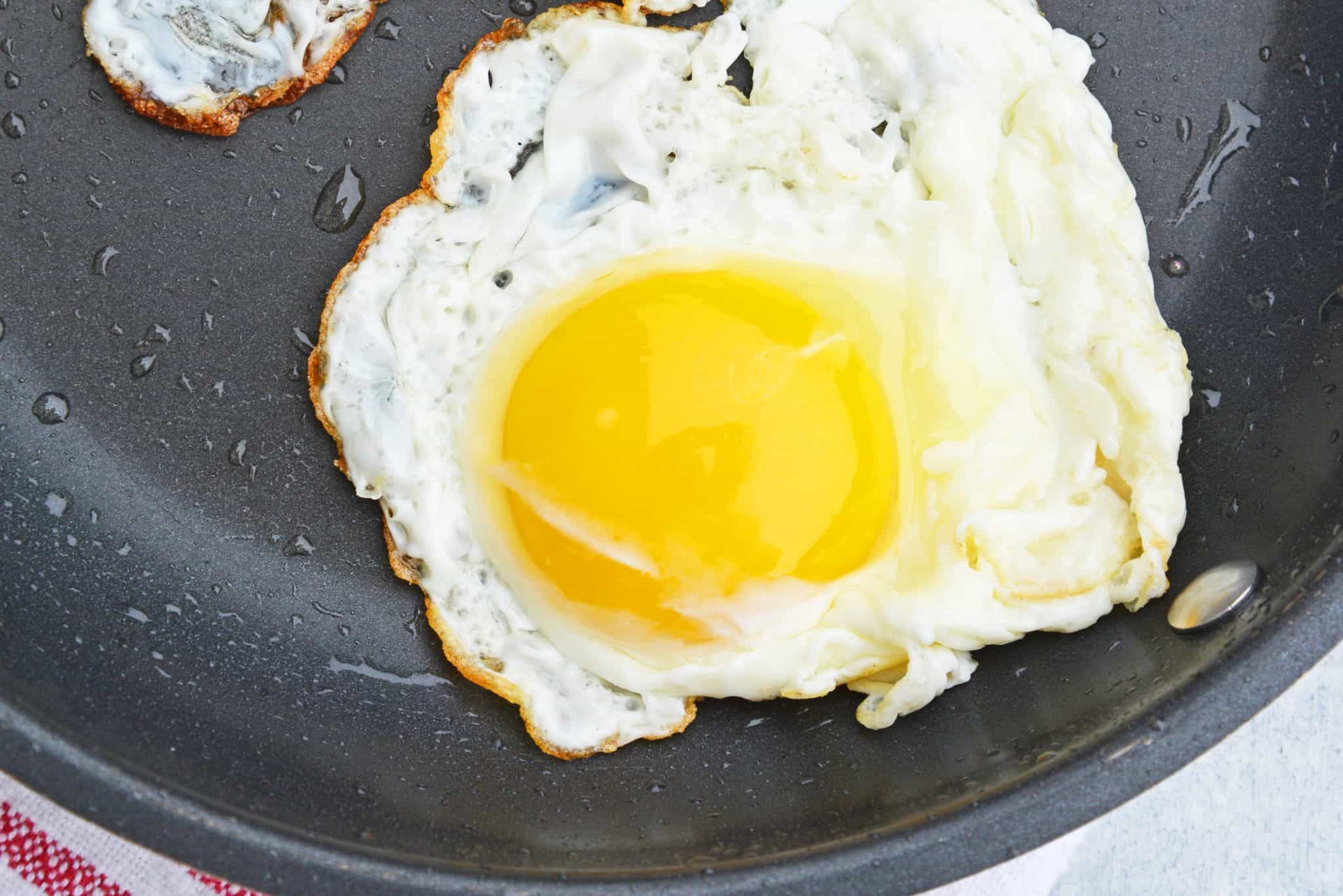 Some do a refried bean (black or pinto), but personally I like the texture and depth of lightly smashed black beans. Others take the beans off altogether! To each their own.
As previously mentioned, my tomato sauce is salsa. You can make your own and spice it with smoky chipotle peppers or spike it with habanero, or you can take a short cut and buy a bottle. I look for a chunky salsa so it doesn't just run off if buying it in a bottle. Otherwise, I make my 3-Minute Restaurant Style Salsa.
You can even use Pico de Gallo or Salsa Verde!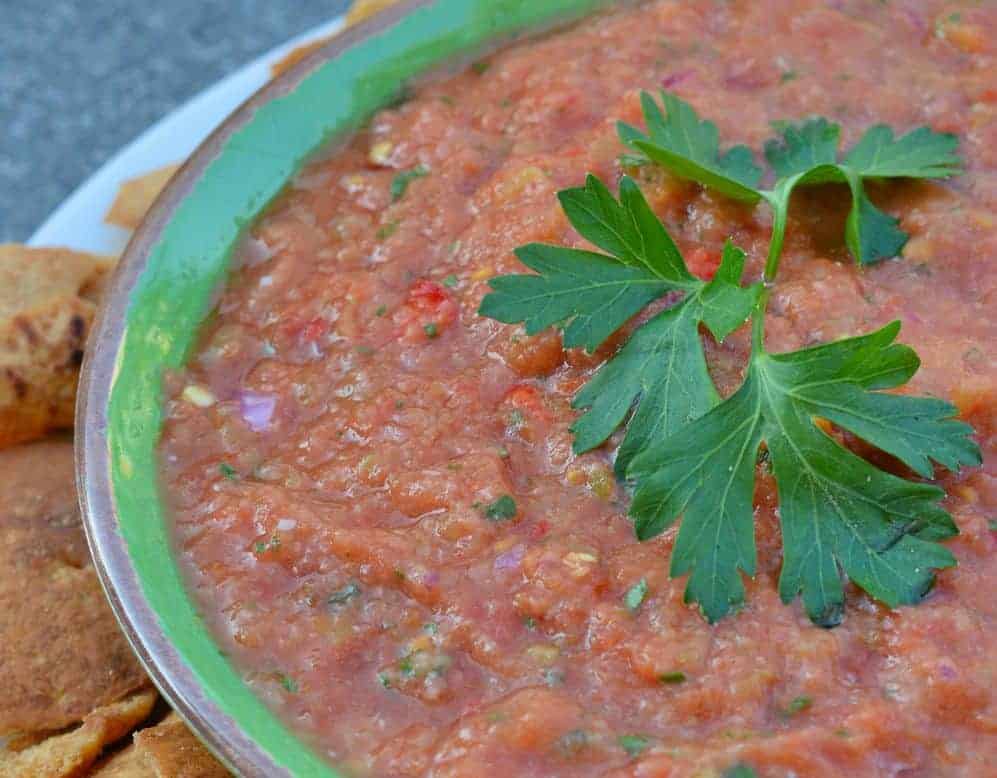 You can substitute queso fresco cheddar, pepper jack or even feta, if you like a crumbly cheese. Leftover queso fresco is perfect for burritos, quesadillas and making a killer cheese sauce. Nachos, anyone?
Corn tortillas can be heated in the oven, microwave or skillet. I prefer skillet because they get a little crunchy, like a breakfast tostada. Sometimes I even double mine up, making two for each egg. Other times, I double the egg. It is really up to you.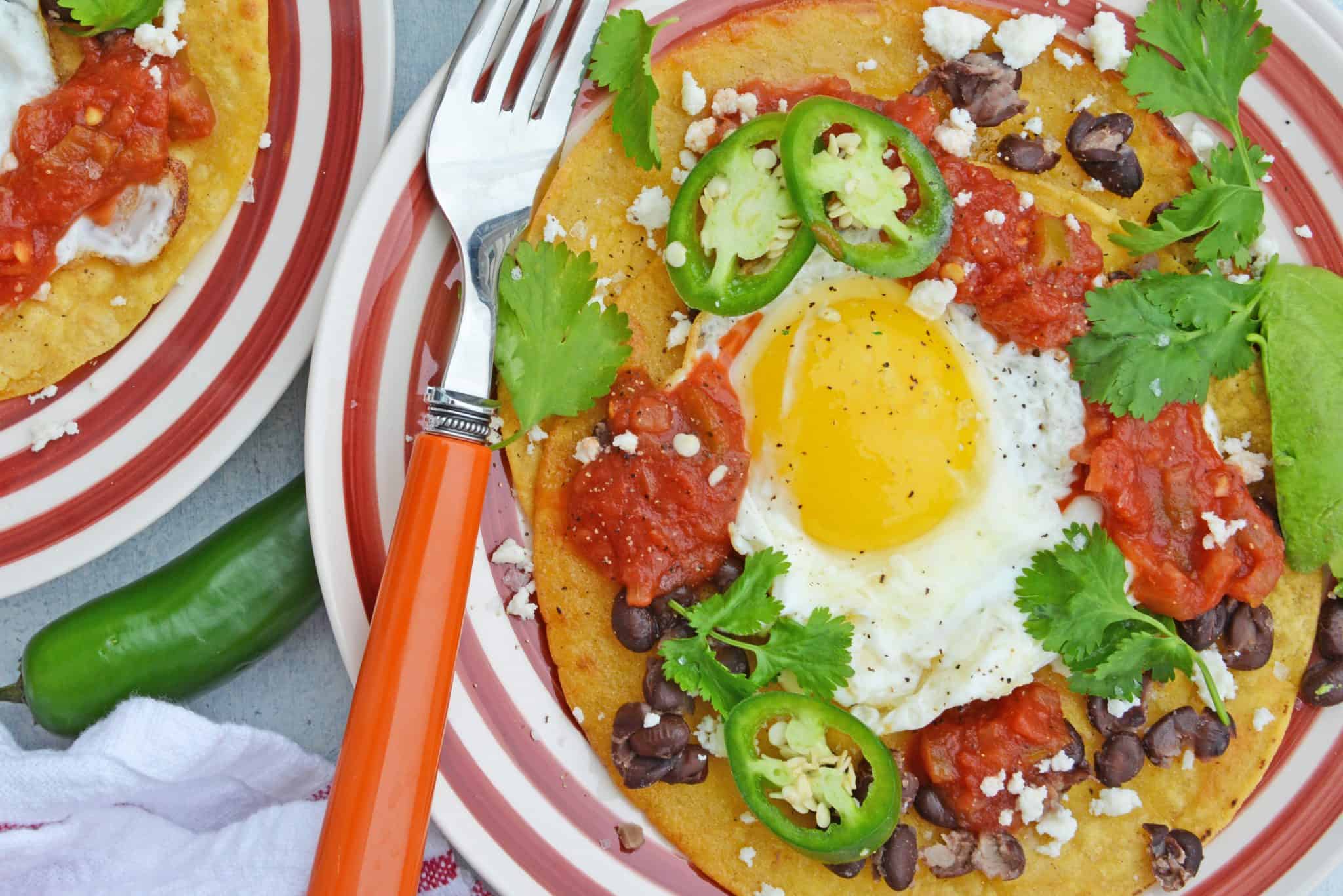 Other common toppings include scallions, black olives, bell pepper, red onion slices, chipotle pepper in adobo sauce, chili powder or cayenne pepper, guacamole, sour cream or even crema Mexicana!
More breakfast recipes: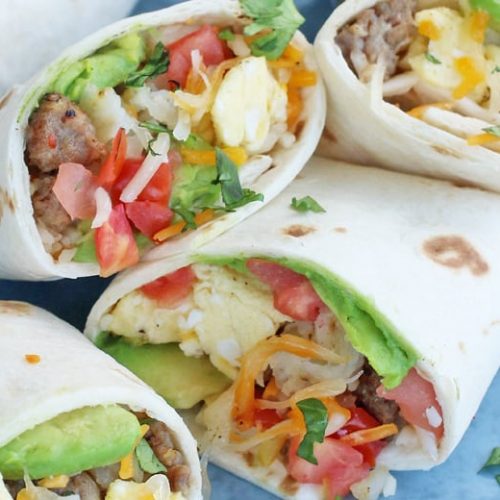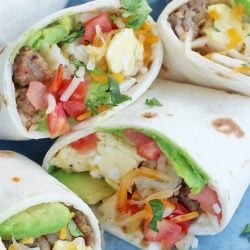 Easy Breakfast Burritos
If you're looking for the best breakfast burrito, you've found it with this easy, delicious breakfast burrito recipe! Easy to make and delicious to eat!
See The Recipe!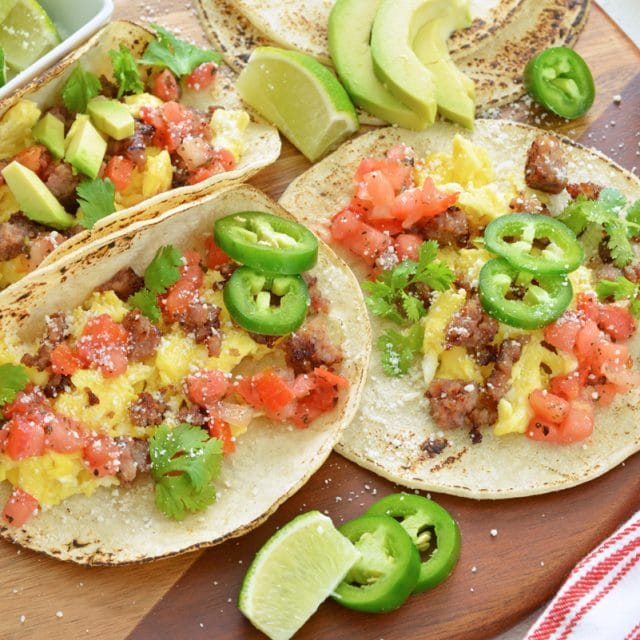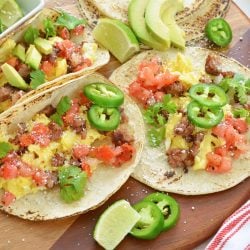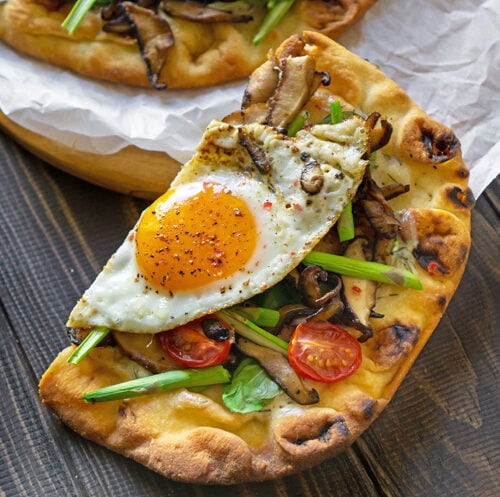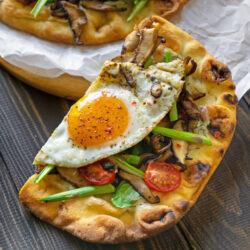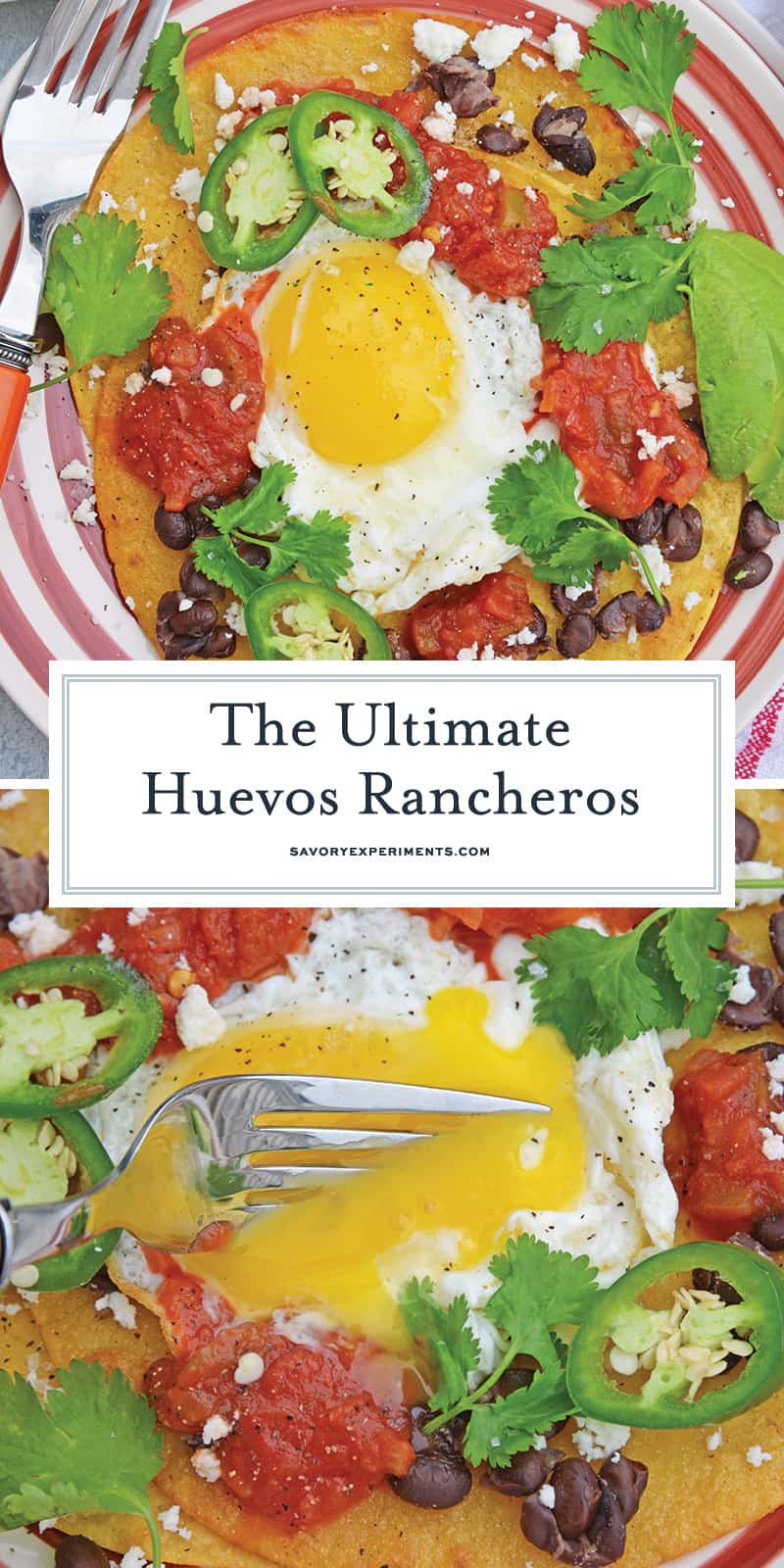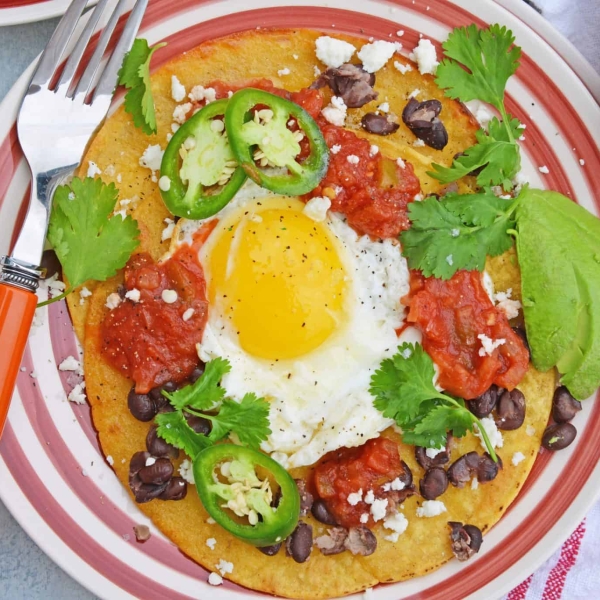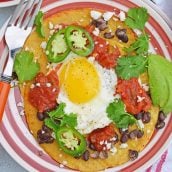 Ultimate Huevos Ranchoes
Huevos Rancheros are a great way to spice up your breakfast. Lacey eggs with a runny yolk over warm corn tortillas, chunky salsa, black beans, cilantro and queso fresco.
Instructions
Heat 1 tablespoon vegetable oil in a medium non-stick pan over medium heat. Add one corn tortilla, heating for 30-60 seconds on each side, or until lightly browned and starting to bubble. Remove to a plate and repeat with remaining tortillas. You can place them in a warm oven to keep them hot.

In the same pan, crack 2 eggs, cooking to desired doneness. I nice runny yolk with cooked whites will be about 3 minutes. Repeat with remaining 2 eggs.

Place on hot corn tortillas on serving plates. Divide black beans among tortillas, lightly mashing with a fork.

Top each with one egg. Divide salsa and cilantro among all dishes. Season with salt and pepper, then garnish with jalapeno and avocado, if desired.

If you've tried this recipe, make sure to come back and let us know how it was!
Nutrition
Calories:
479
kcal
,
Carbohydrates:
38
g
,
Protein:
21
g
,
Fat:
27
g
,
Saturated Fat:
16
g
,
Cholesterol:
337
mg
,
Sodium:
718
mg
,
Potassium:
575
mg
,
Fiber:
8
g
,
Sugar:
3
g
,
Vitamin A:
935
IU
,
Vitamin C:
1.2
mg
,
Calcium:
206
mg
,
Iron:
3.3
mg