These homemade crepes come together quickly with simple ingredients. Not too sweet and with a light vanilla flavor these are perfect with fruit and whipped cream for a breakfast or dessert that will leave you wanting more!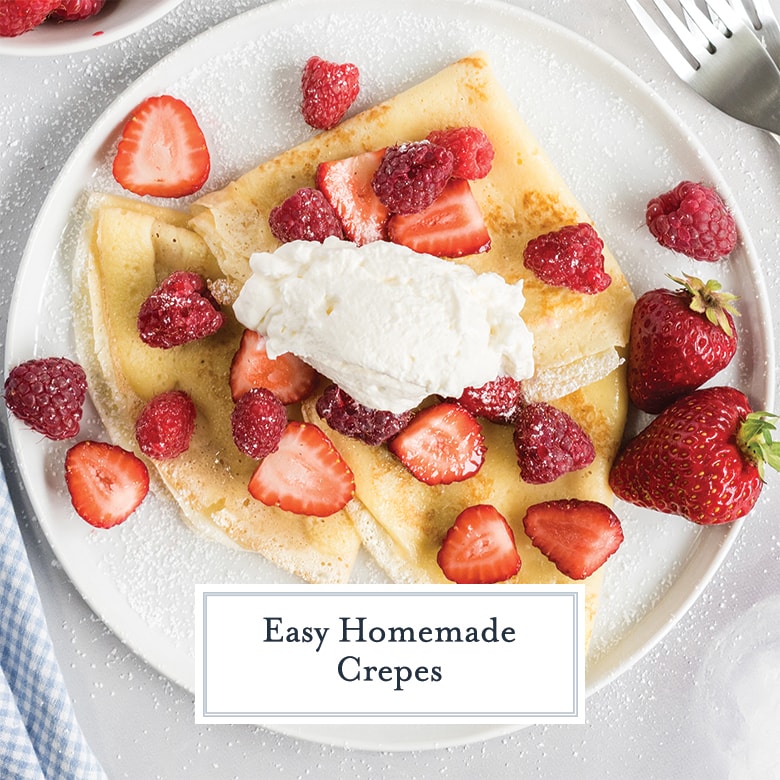 What is a crepe?
A crepe is a very thin pancake. It is made with the same ingredients as a basic pancake recipe; however it has a higher liquid to flour ratio and contains no leaveners.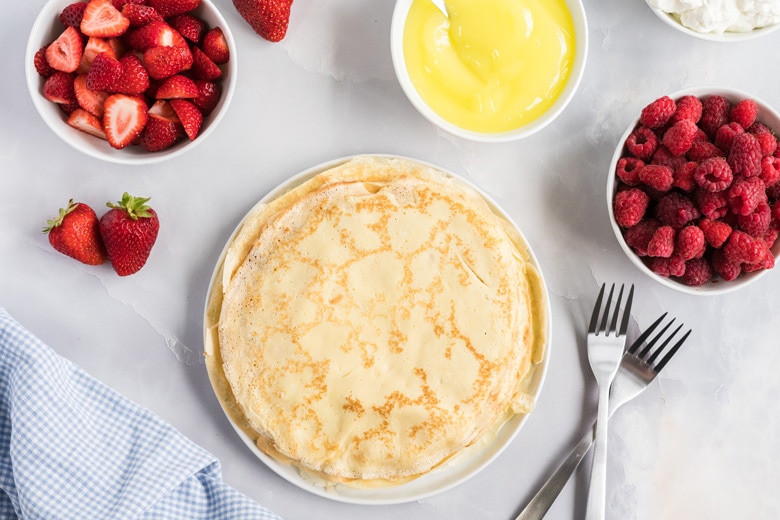 It can be sweet or savory and is usually rolled or folded and served with a variety of fillings.
When filled with savory fillings the crepes are served hot and are equally great for breakfast, lunch or dinner. When filled with sweet fillings, crepes are generally served for breakfast or dessert and can be served hot or cold.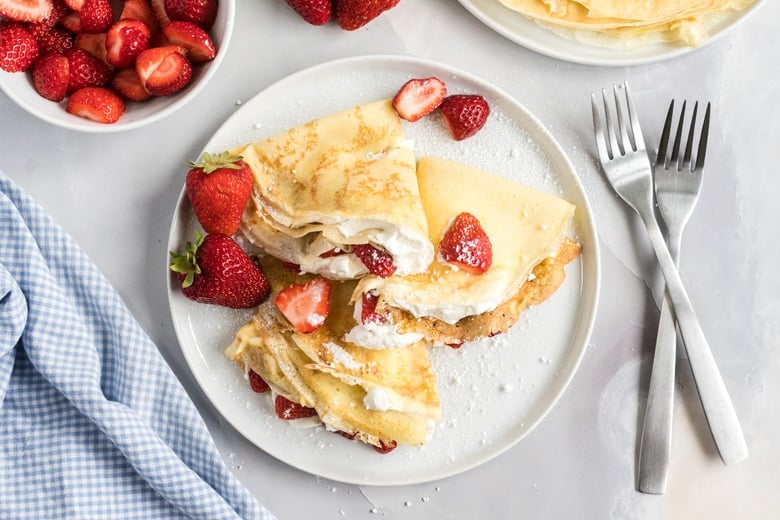 Crepe Recipe Ingredients
Crepes look fancy, but they are actually made with very basic pantry ingredients.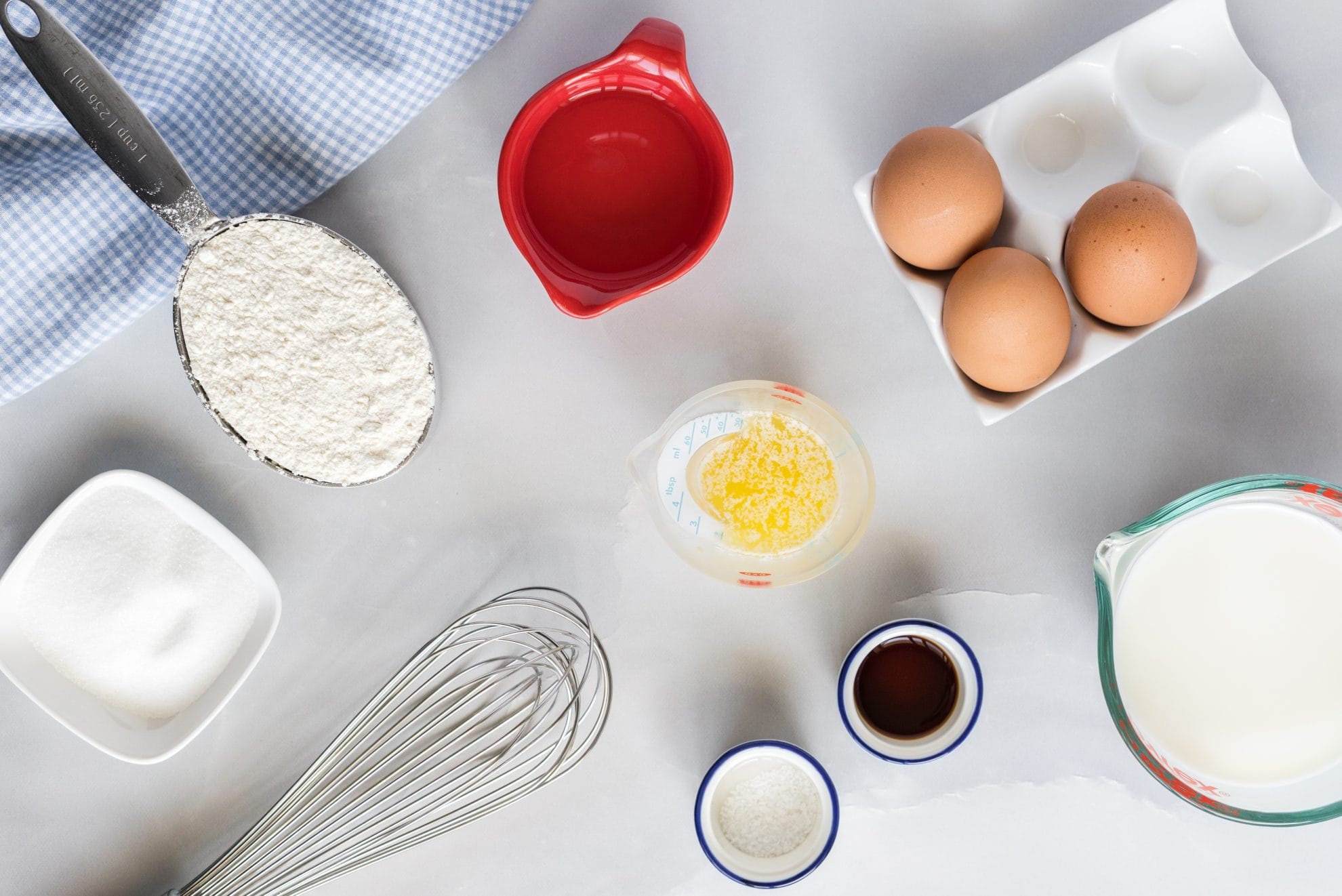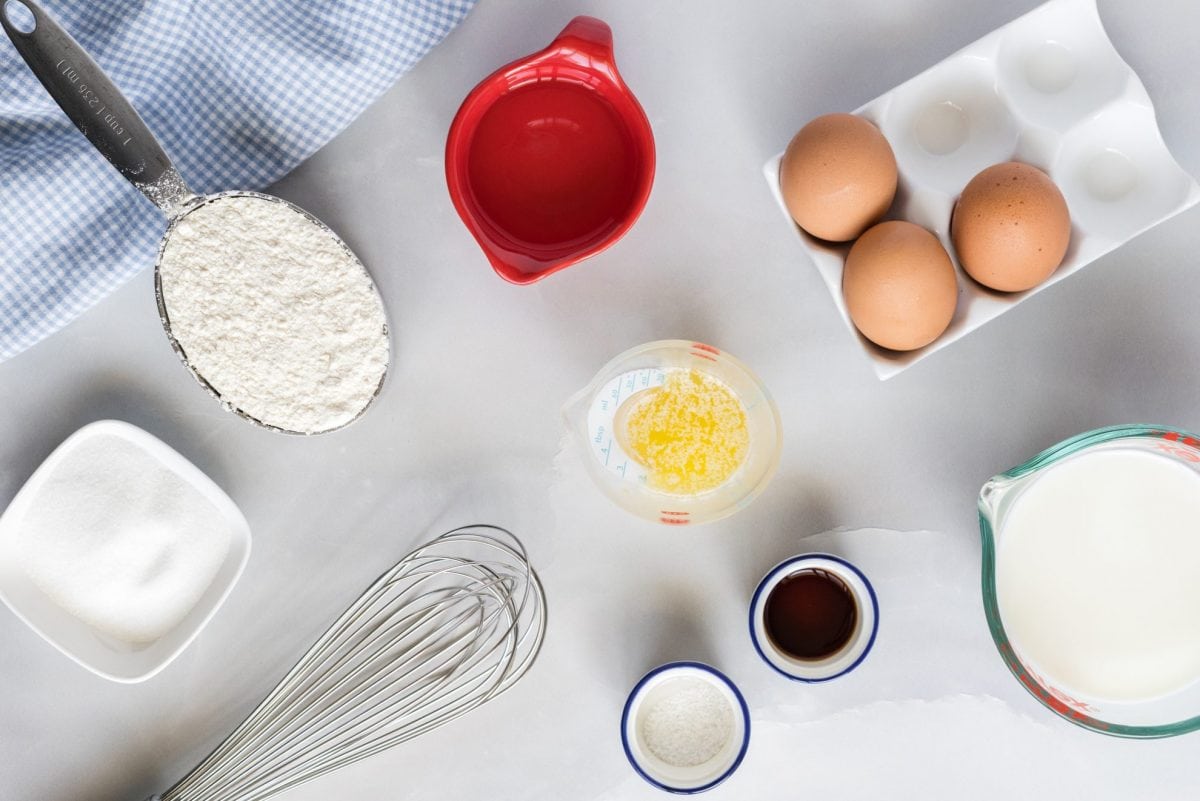 You will need:
Eggs
Milk
Water
Butter
Salt
Flour
Sugar
Vanilla
If you are making savory crepes, omit the sugar and vanilla.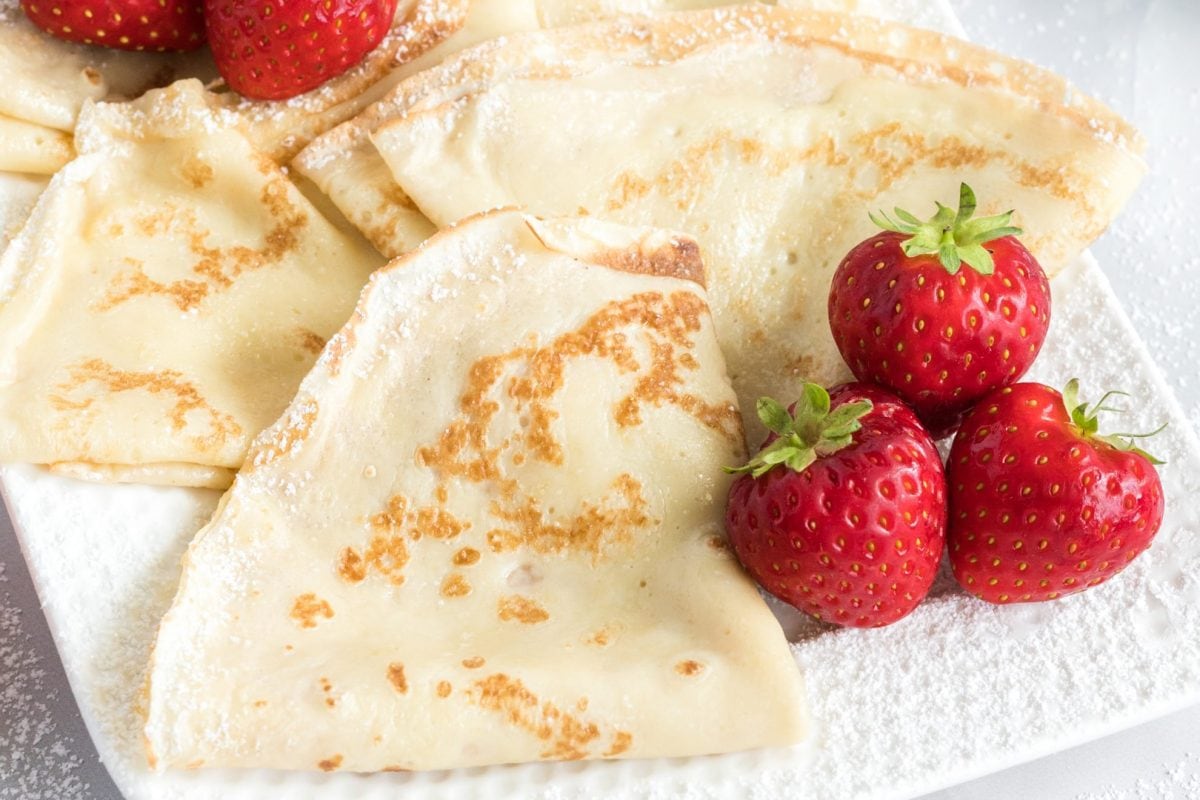 How to Make Crepes
Begin by adding the eggs, milk, water, melted butter and vanilla extract to a large bowl. Whisk until smooth.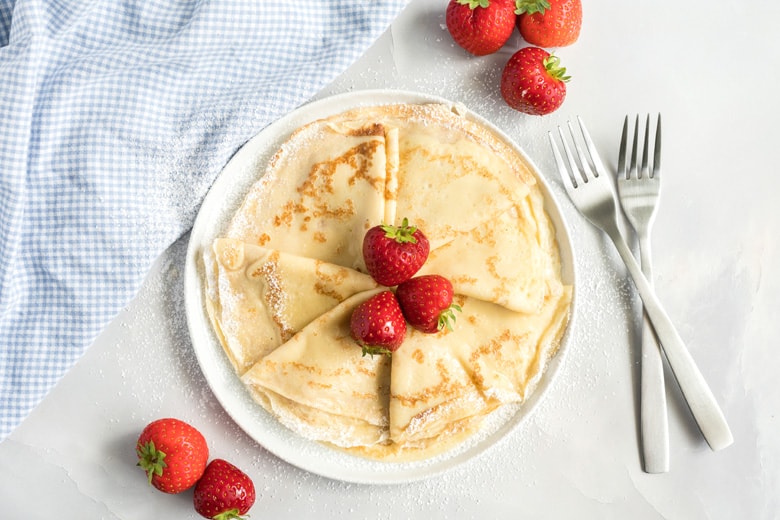 Next, add the sugar and salt and slowly whisk in the flour. Whisk until the batter is very smooth with no lumps.
If you prefer, you can add all the ingredients to a blender and blend until smooth. Once you've mixed the batter, place it in the refrigerator for a minimum of 30 minutes.
PRO TIP: Don't skip the resting phase. This allows the bubbles that formed while mixing to dissipate and the flour to hydrate resulting in a better texture crepe.
Remove the batter from the refrigerator and give it a gentle stir to reincorporate any ingredients that have separated. Heat a 9-inch skillet over medium heat and brush with butter.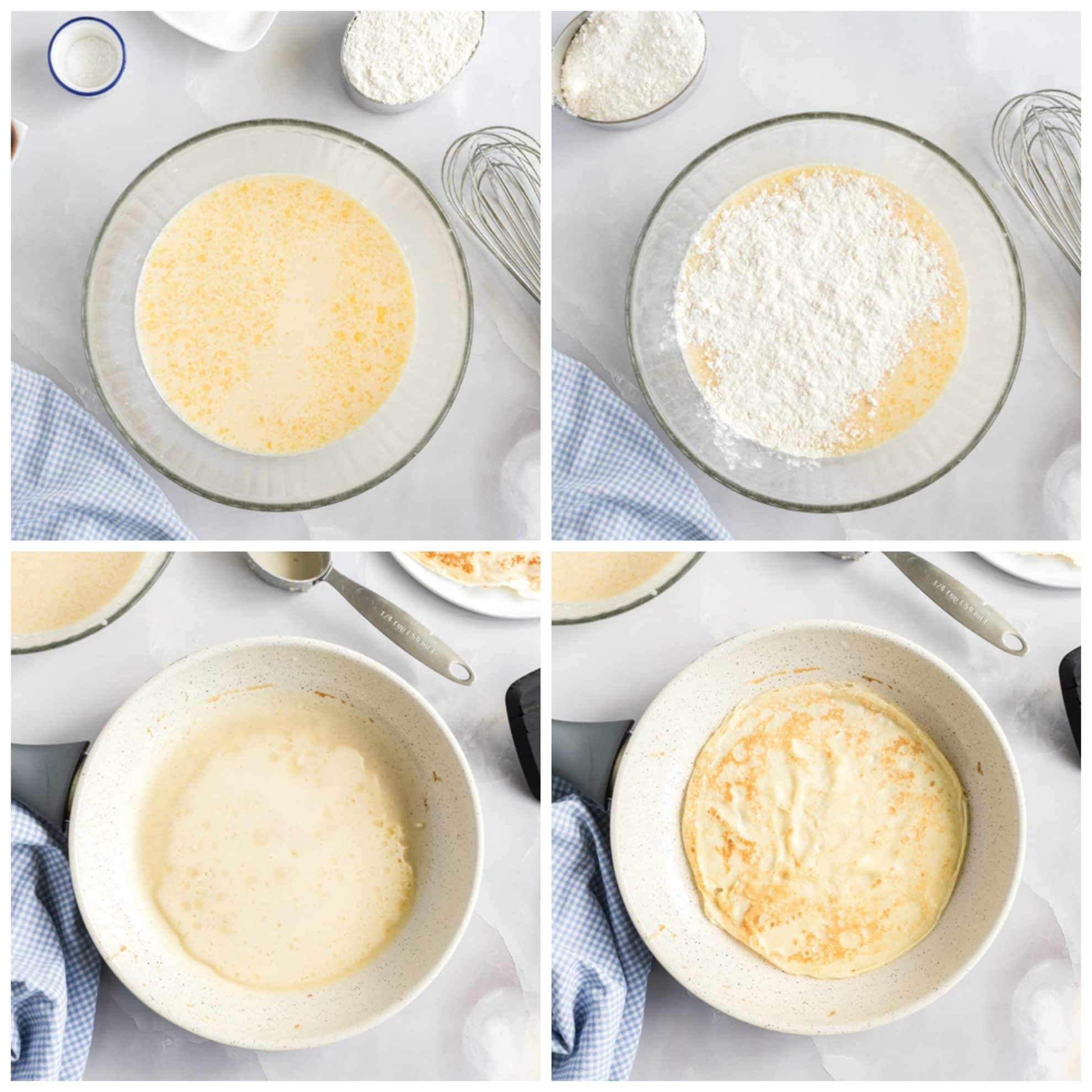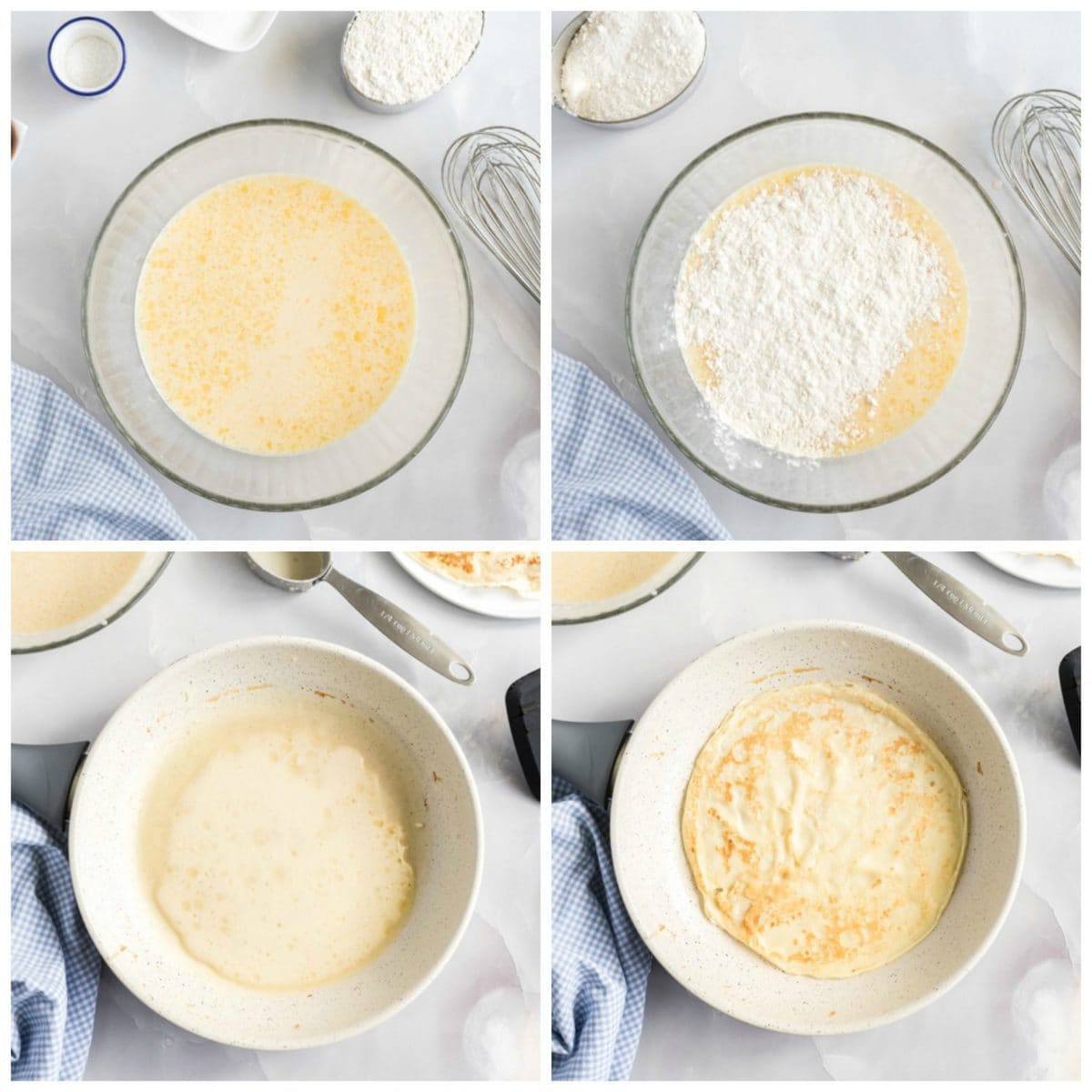 Lift the pan off the heat and add just under ¼ cup of batter to the center of the pan. Gently swirl the pan so the batter evenly coats the bottom and return the pan to the heat.
Allow the crepe to cook for 45-60 seconds. The edges should look dry and there should be some large bubbles starting to rise up in the center. Flip the crepe and cook 15-20 seconds longer
Remove the crepes to a plate and cover with a clean tea towel to keep them warm. Repeat the process until all batter has been used.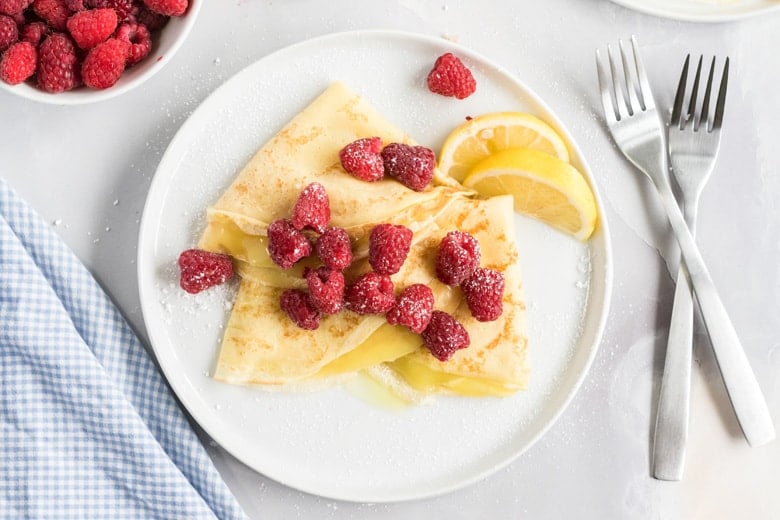 To serve, they can be folded into quarters, liked pictured, or rolled like a burrito.
Crepe Filling Ideas
The choice of crepe fillings and toppings is only limited by your imagination. However, there are a few fillings that are common and will always please a crowd.
For sweet crepes you may want to try one (or a few) of the following:
Fresh berries
Lemon curd
Nutella
Peaches
Peanut butter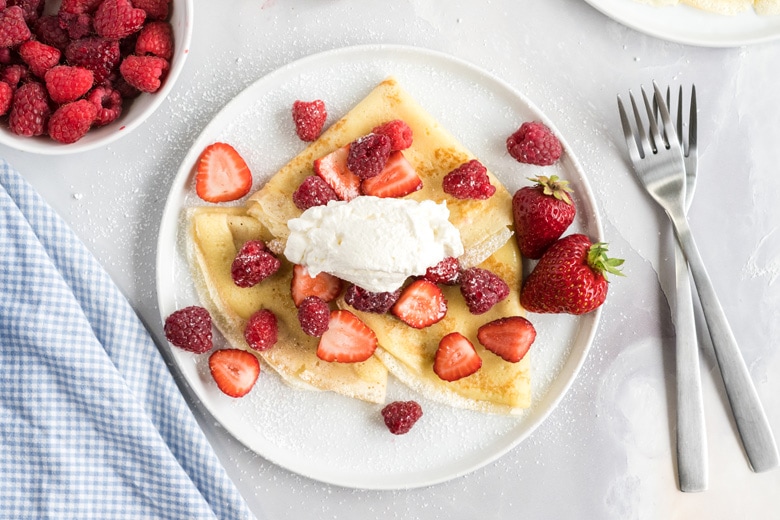 For savory crepes:
Diced ham
Shredded cheese
Sautéed mushrooms
Wilted spinach
Feta cheese
Goat cheese
French Heritage
Crêpes originate from Brittany, which is a region in the northwest of France. The crêpe was first created around the 12th century and was originally made with buckwheat flour.
It wasn't until the 20th century when wheat flour became the common ingredient used for crêpes.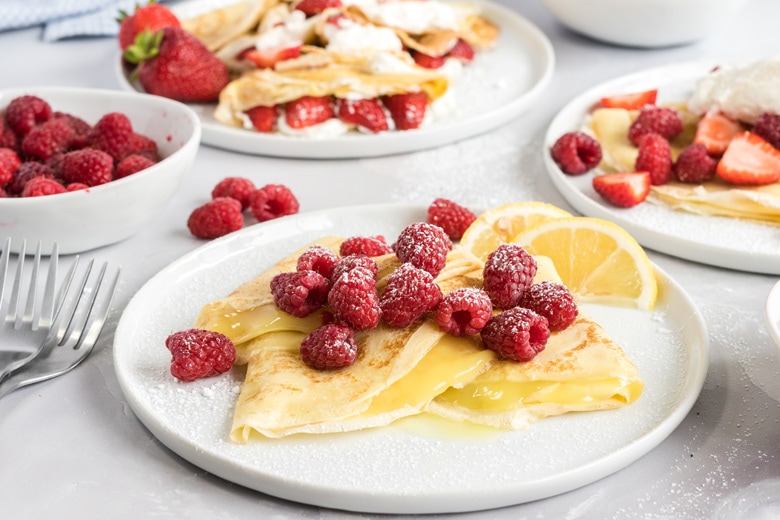 Since their first introduction in the 12th century, crêpes have made their way across France and are considered the national dish. To celebrate this delectable dish, February 2nd has been designated The Day of the Crepe (le jour des crêpes).
Traditionally they are made on a French cooktop with a thin wooden tool called a crepe spatula or crepe spreader. There is a magical dance watching professional crepe makers thin them out and flip them. Using a nonstick skillet is much easier, just be mindful to not make them too thick!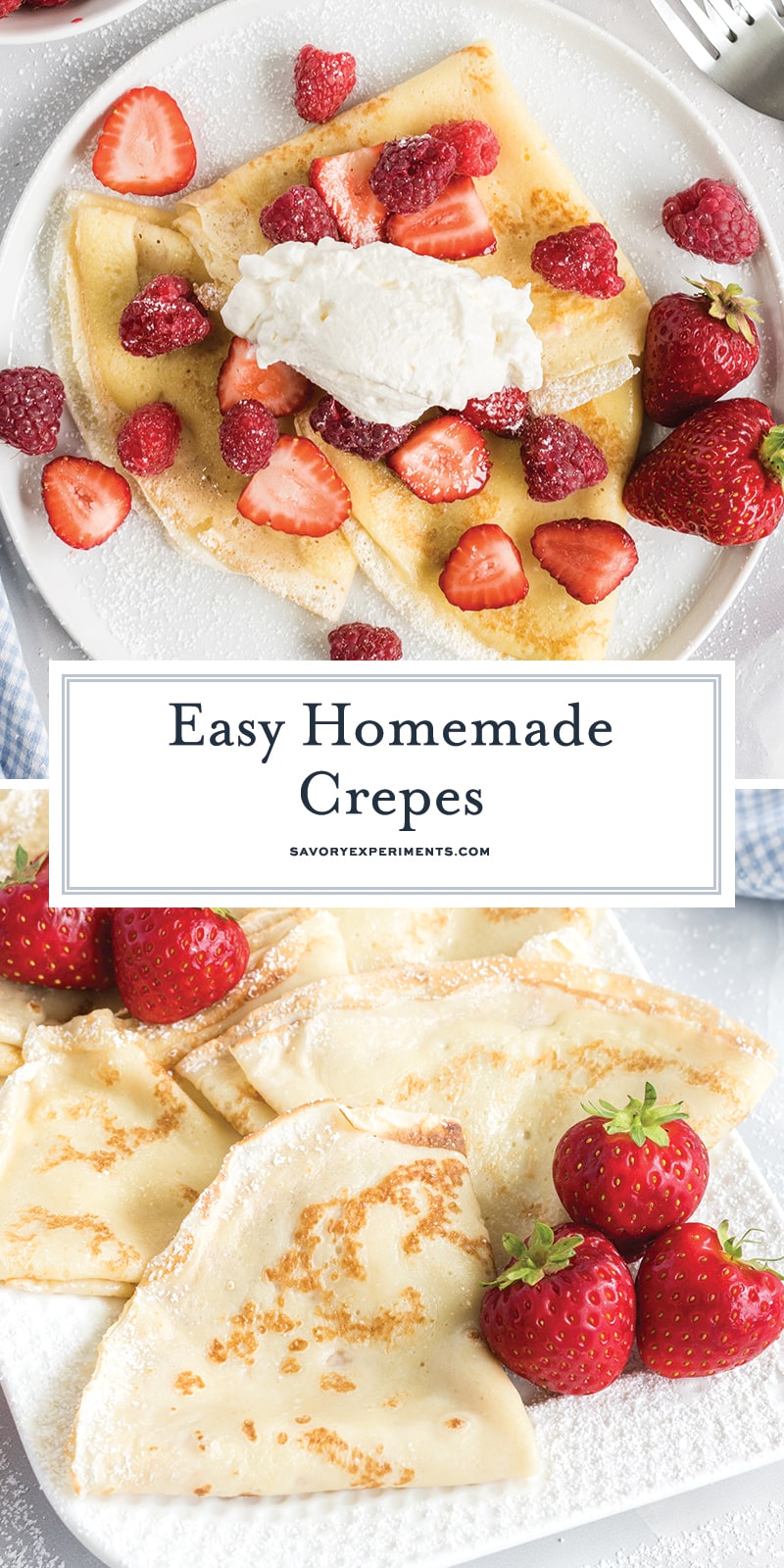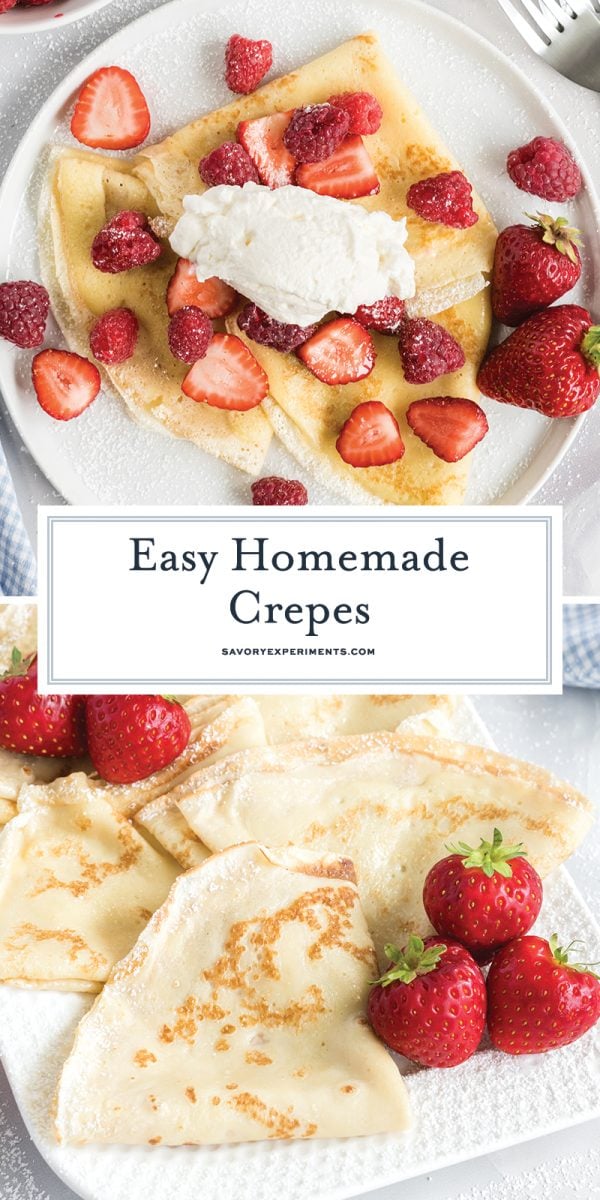 More breakfast pastries you will enjoy: