Mushroom Spinach Egg Muffins are the best healthy breakfast idea! Low carb, easy to make and freezable, they are literally the best breakfast idea you could ever make. These egg cups are great to have for a busy week ahead!

Mushroom Spinach Egg Muffins are the perfect idea for making ahead to freeze in individual serving sizes, or for guests for brunch or breakfast!
Breakfast. The most important meal of the day, yet the most neglected meal of the day. In fact why is breakfast so important? Breakfast is the first meal of the day which means it energizes you for the rest of your day.
It even helps you burn calories throughout the day and kick-start your metabolism! There are studies that show taking the time to eat breakfast boosts your memory and concentration levels as well as lowers your chances of being overweight, and getting diabetes or heart disease.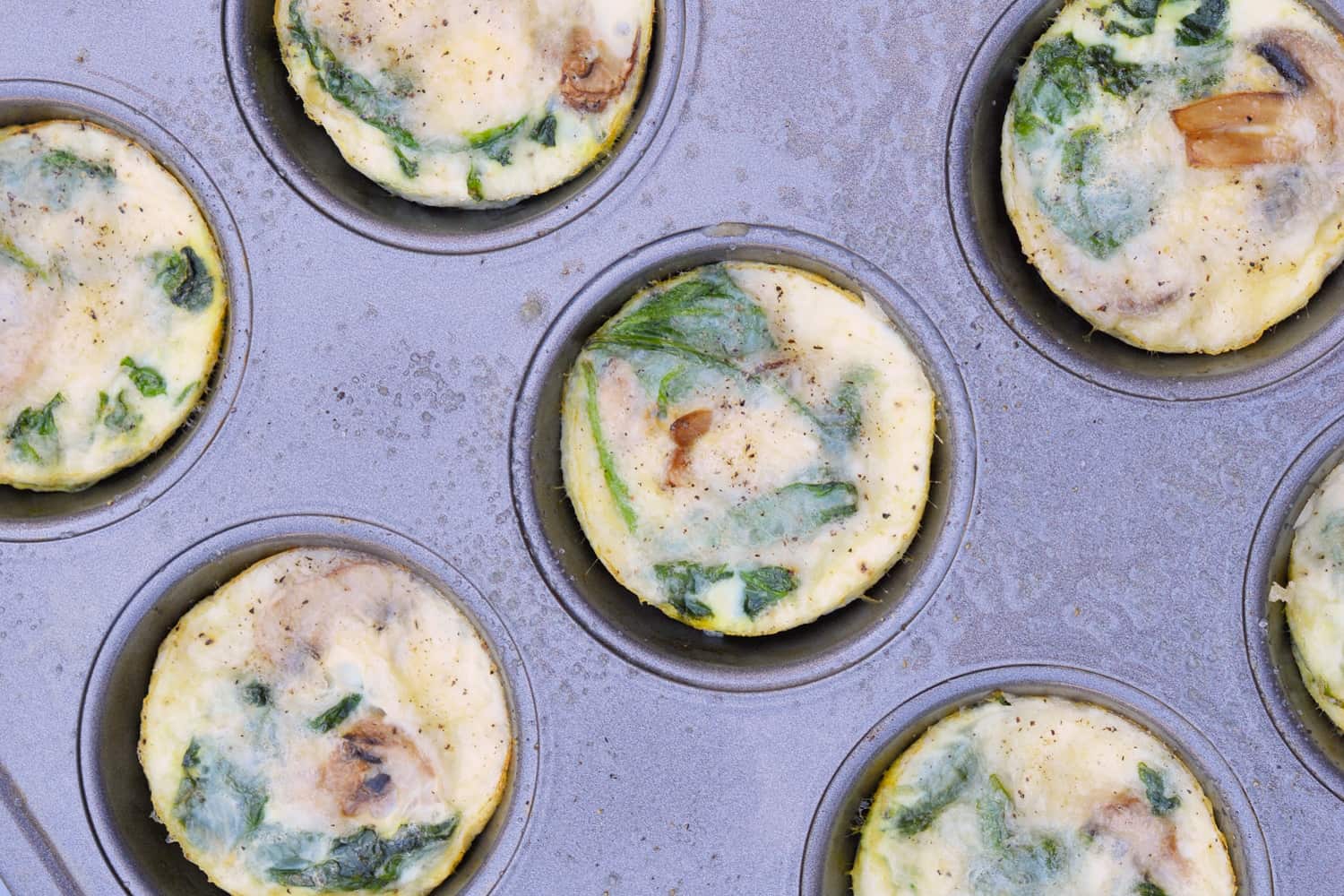 When you skip eating breakfast it actually throws your body off for the day. As soon as you wake up your body needs to be replenished for the day ahead. Your blood sugar levels are low when you wake up from a nights sleep and your brain and muscles need a good breakfast to help recharge you!
Personally, I'm always in a hurry and leave for work way too early to have time to prepare a meal. I need something I can make ahead, that is healthy and can be eaten fast and with minimal utensils.
Mushroom Spinach Egg Muffins are perfect for me during the week. I can make a batch of 12 on the weekend and freeze them in 2-cup servings to use whenever I know I'll need a quick morning bite.
Mushroom Spinach Egg Muffins are also great to serve when you have guests for breakfast or brunch. Assembly is simple and quick and serving sizes are easily portioned out. I like to make Mushroom Spinach Egg Muffins with Western Egg Cups too to give my guests options.
To make after freezing, wrap in a paper towel to absorb excess condensation. Heat for 30 seconds to 1 minute on high. Times can vary greatly from microwave to microwave.
And if you want more options, make a whole casserole! My Chile Relleno Breakfast Casserole, Cheesy Vegetable Casserole and Ham and Cheese Casserole are also great options!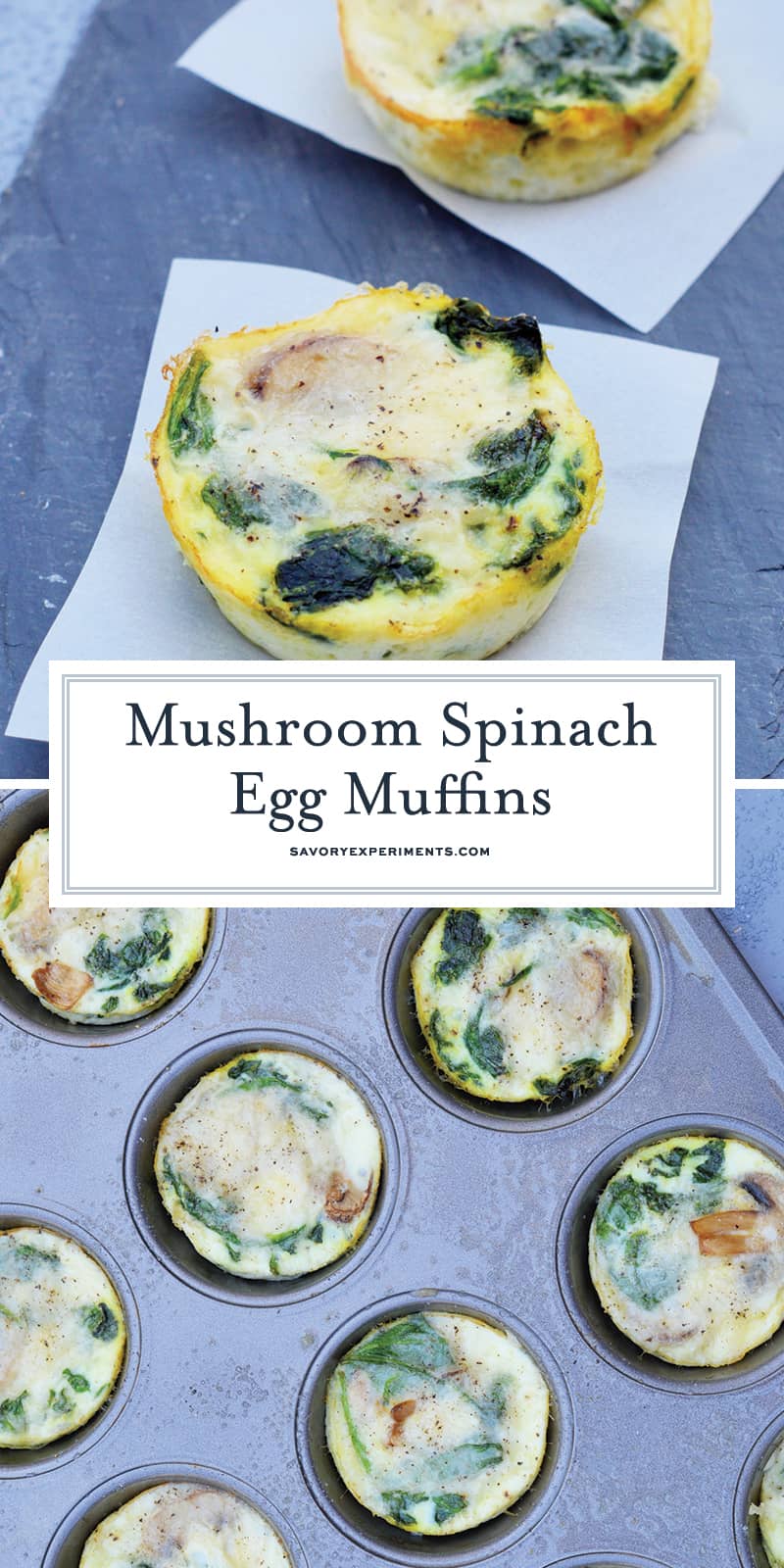 CONNECT WITH SAVORY EXPERIMENTS!

Be sure to follow me on social media, so you never miss a post!

Facebook | Twitter | Youtube
Pinterest | Instagram

Get our FREE 8 Day E-Course on How to Be a Better Home Cook. Sign up HERE!