I'm kind of on a donut kick right now. Not actually making my own donuts- not even just eating donuts, but transforming a good, simple glazed yeast donut into something spectacular.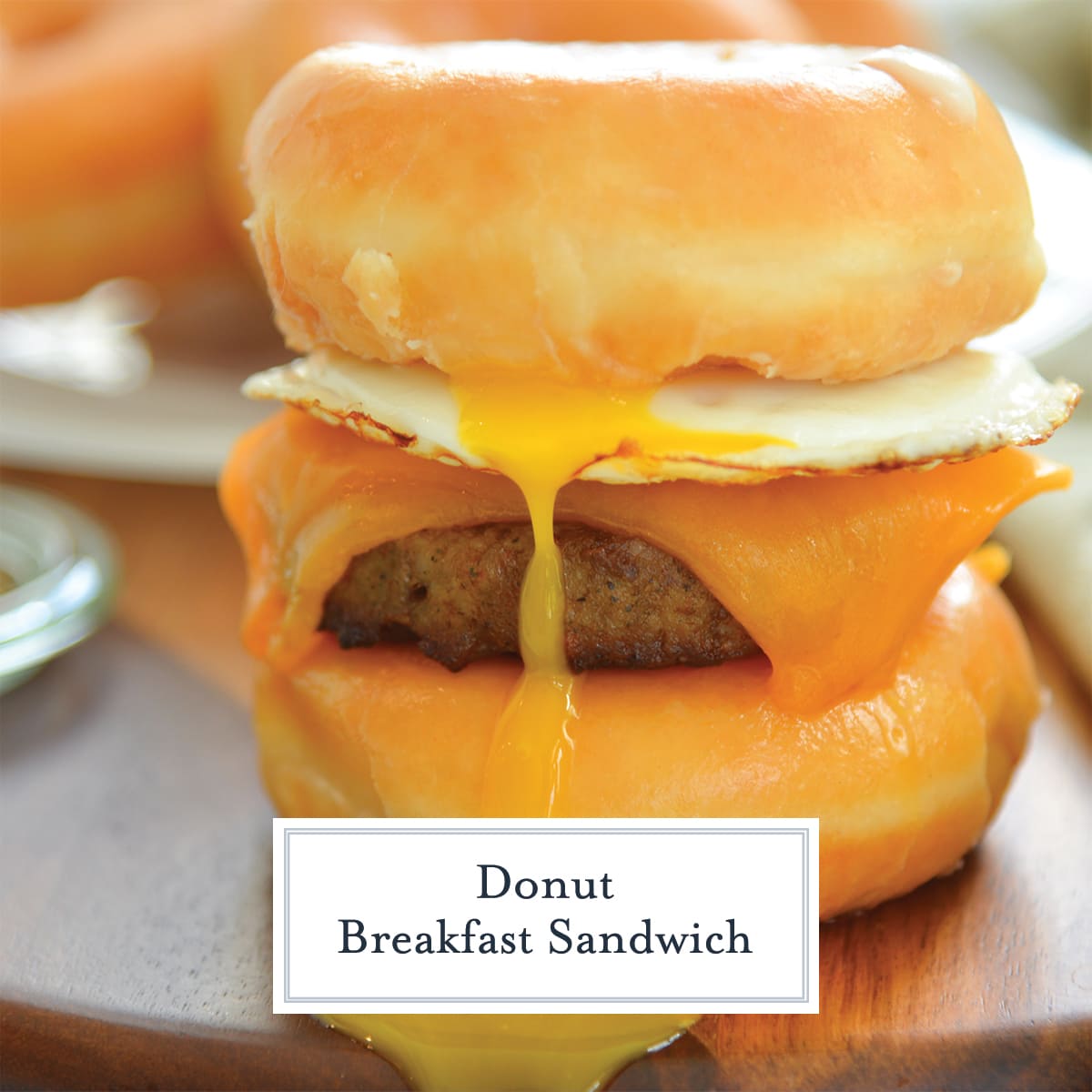 Pulled Pork Donut Sandwiches were first on the list, followed by Donut Bread Pudding with Bourbon Caramel Sauce. And now, not I'm making a savory breakfast sandwich using, you guessed it donuts! And then the Fried Chicken Donut Sandwich happened…. it was quite a day.
And before you decide to tell me how totally irresponsible this is- we like things in moderation and while our usual breakfast is yogurt, a smoothie and fresh fruit, sometimes we get a little crazy and go for the ridiculousness of a donut topped with our favorite breakfast foods.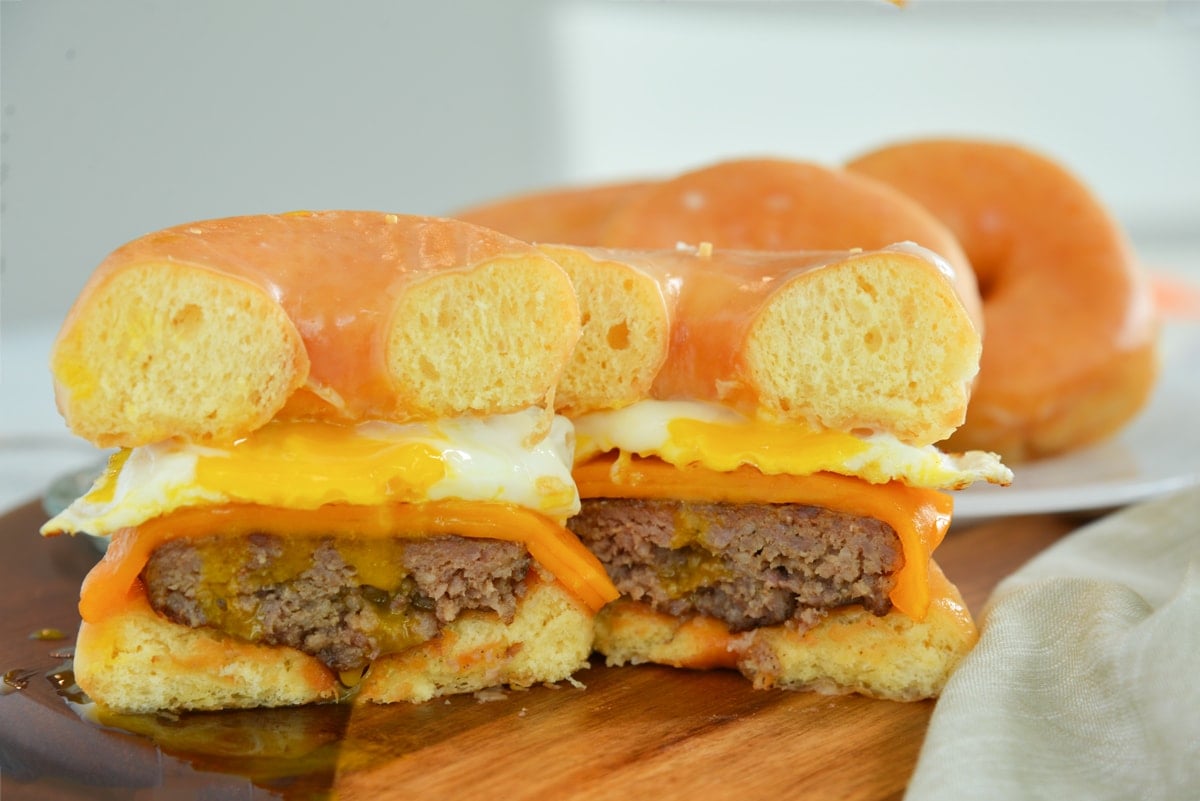 Sweet & Savory Breakfast Sandwich
Donut Layer– This is a yeast donut with a simple glaze. In all honestly, the bread part isn't much different than a piece of brioche, just the addition of a glaze. It will literally melt in your mouth making it easier to eat than some sandwich breads that you end up wrestling with.
You have two options here- sandwich it together with two whole donuts OR cut one donut in half. The first is sturdier, but the second is easier to eat if you do plan to eat this bad boy with your hands.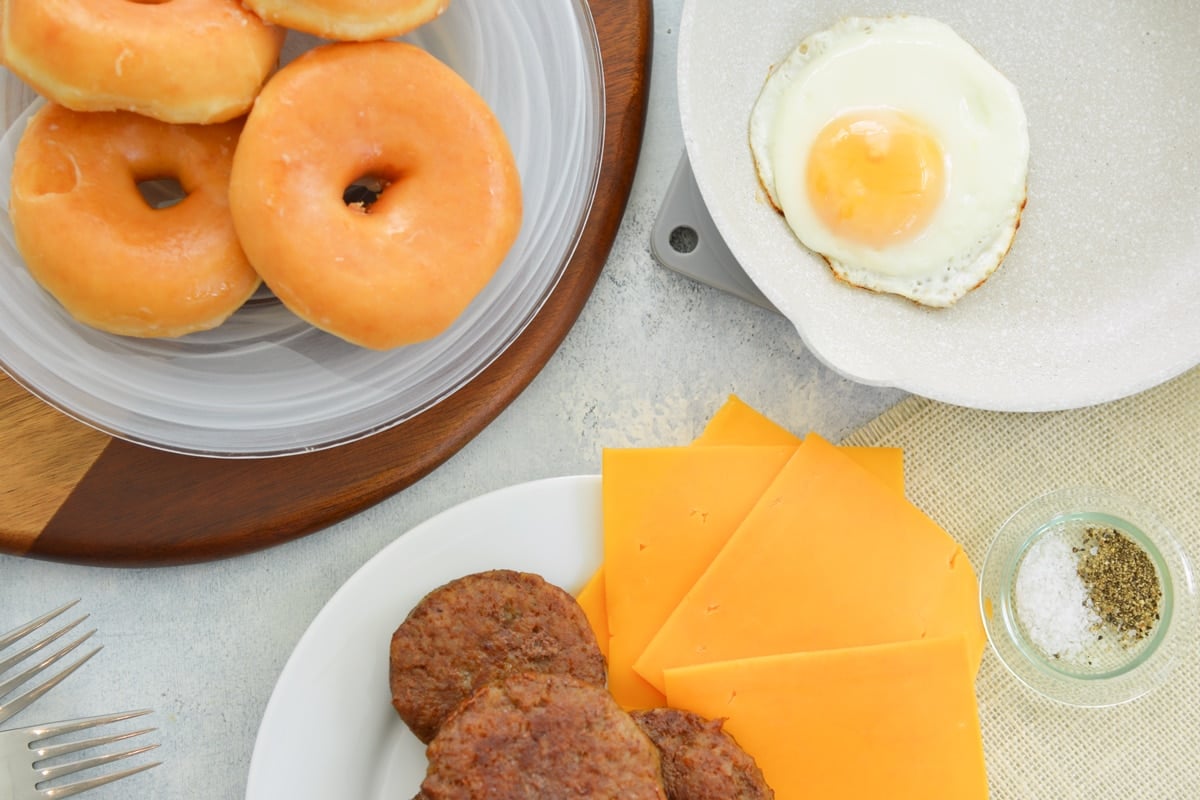 Sausage- This the meat of the sandwich, both figuratively and literally. I used a pepperly bulk pork sausage meant to make breakfast sausage patties. I like the sophistication of having salty and savory in one layer. Make sure to get get a nice brown on the sausage to add even deeper flavor.
This can also be achieved by using bacon. You can even get totally crazy and use candied bacon.
Cheese- It's a sandwich and sandwiches need cheese! I prefer a sharp cheddar, but feel free to use your favorite slice. In fact, I used two slices cause I am extra cheesy.
Egg- In my humble opinion, there is nothing more beautiful than a nice, runny yolk. That golden yolk pops and starts to run down the side… perfection. But like their eggs more over easy, over medium or over well done. Pick your doneness and add that bad boy on.
Seasoning– Take it or leave it, I used a small amount of coarse Kosher salt and freshly ground pepper.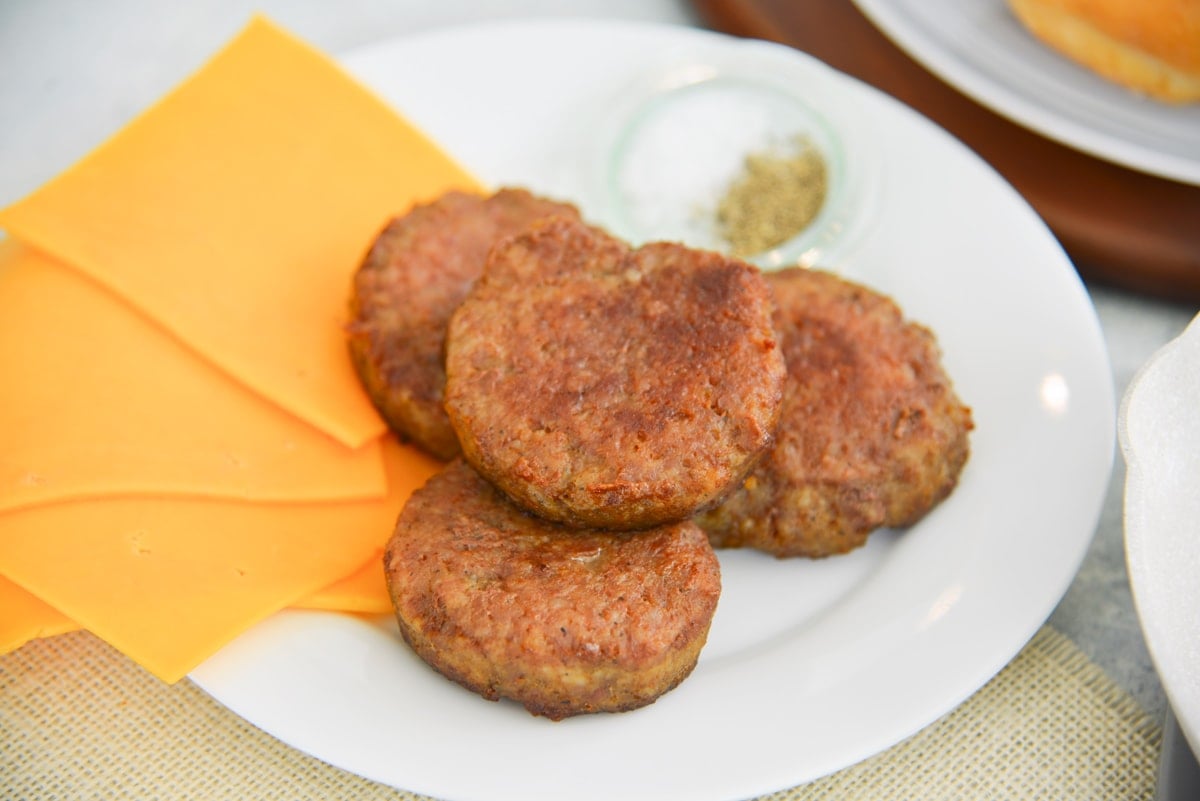 How to Make It
I prefer to use an electric griddle because I can make all of the elements much faster and at a once, but if you don't have one, a skillet is also useful. You can also make the sausage ahead of time and reheat when ready to assemble.
If you are going to use just one donut per sandwich, cut each donut in half using a serrated knife (bread knife) and then toast it on the hot griddle or skillet. Toasting the bread gives it more flavor and also helps this hefty sandwich stay and sandwich and not fall apart. If you are using them whole, just leave them as-is.
If you haven't already cooked the sausage, do so now in the same pan and set aside. You can also buy the pre-cooked sausage patties, if you want to save time. Try to get a little brown on them, the maillard reaction (browning) which will also make a more deep flavor.
Fry the eggs how you like them prepared. I usually make this the last thing since I like a jammy egg yolk.
Assemble the sandwich with donut, cheese, sausage and egg, the heat from the sausage and egg should be enough to soften the cheese, although it probably won't be all the way melty. Totally melted cheese is hard on this one because the heat will melt off the glaze on the donut.
Serve immediately- they don't stay hot or good for long!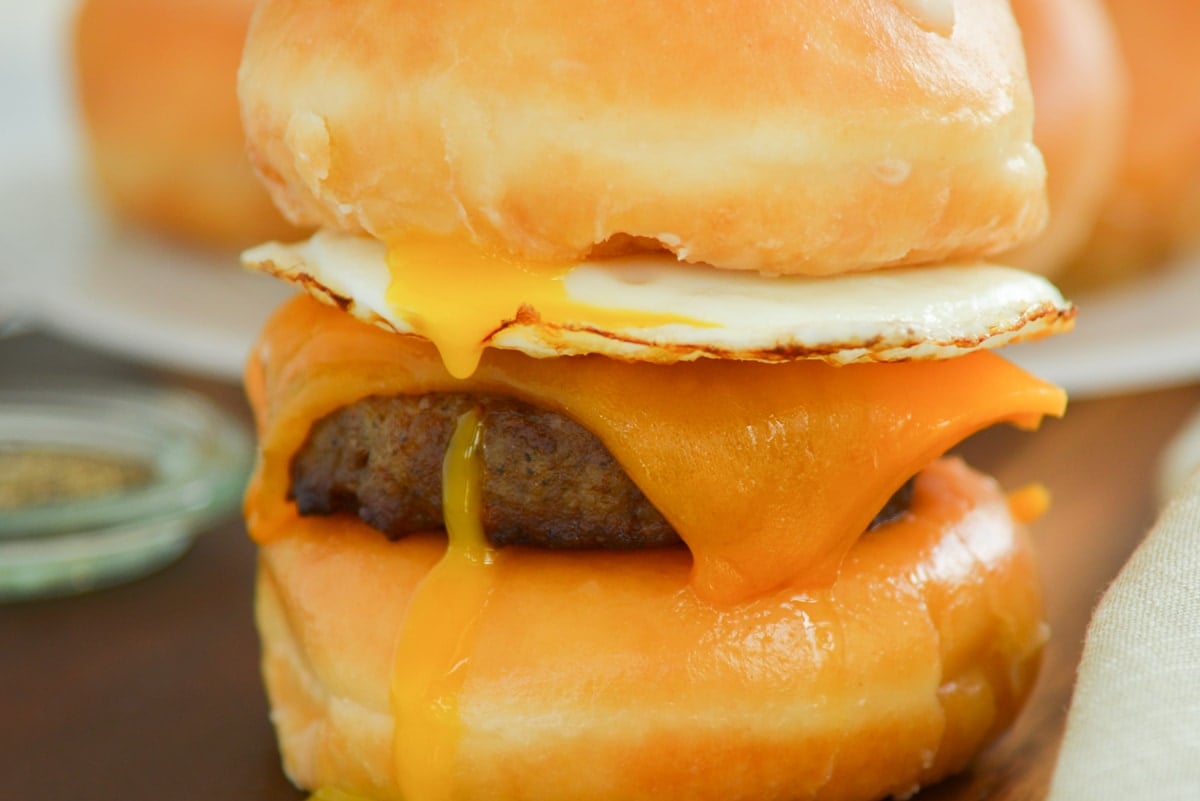 Sauce
I didn't add sauce to this breakfast sandwich. The sticky donut and runny yolk provided for enough moisture that I didn't feel like I needed it.
But alas, if you are a saucy person, add ketchup, cream cheese or hot sauce. I just used salt and pepper.
What To Serve It With
While this sandwich is enough for me, you can certianly offer some sides or as a part of a breakfast bar. I like adding a little color and maybe even potatoes.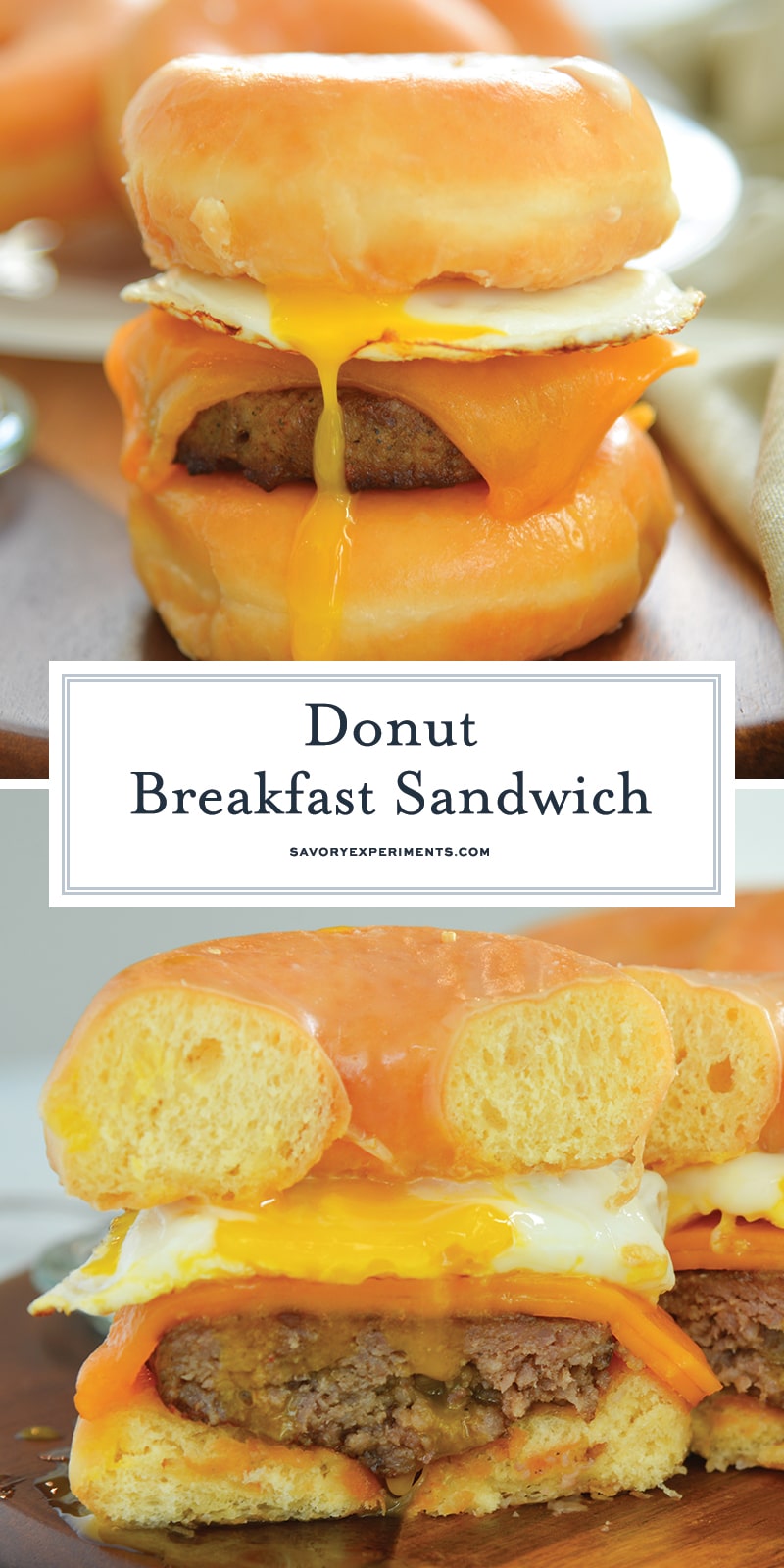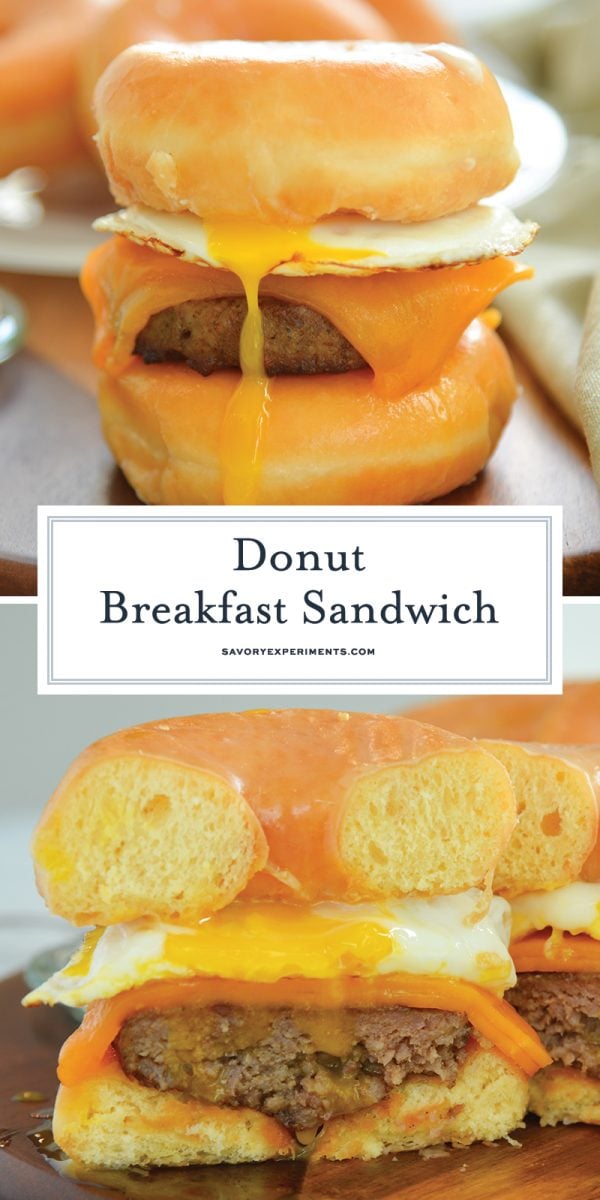 More Comfort Foods For Breakfast: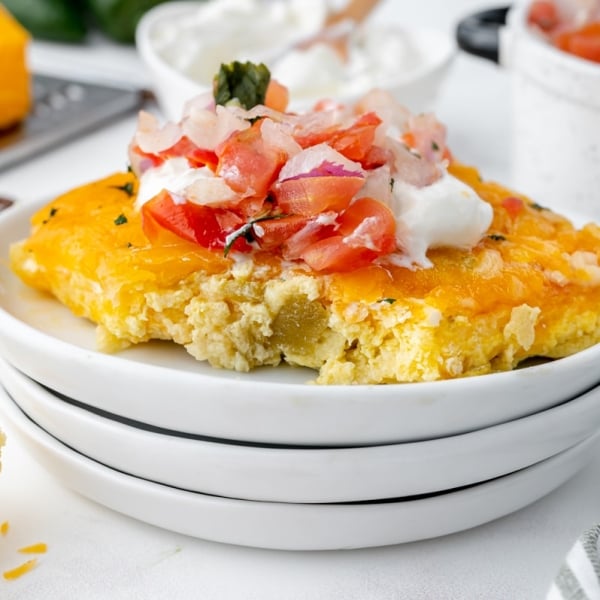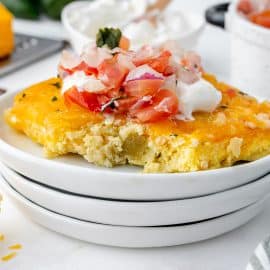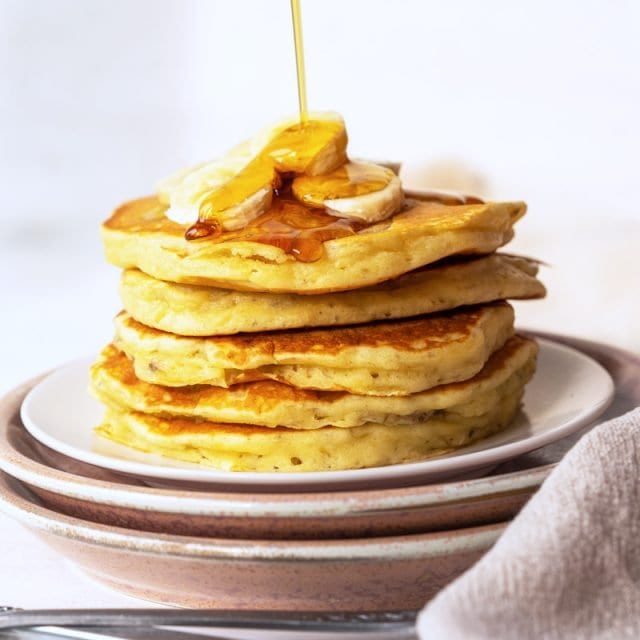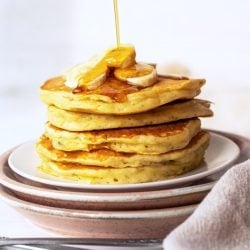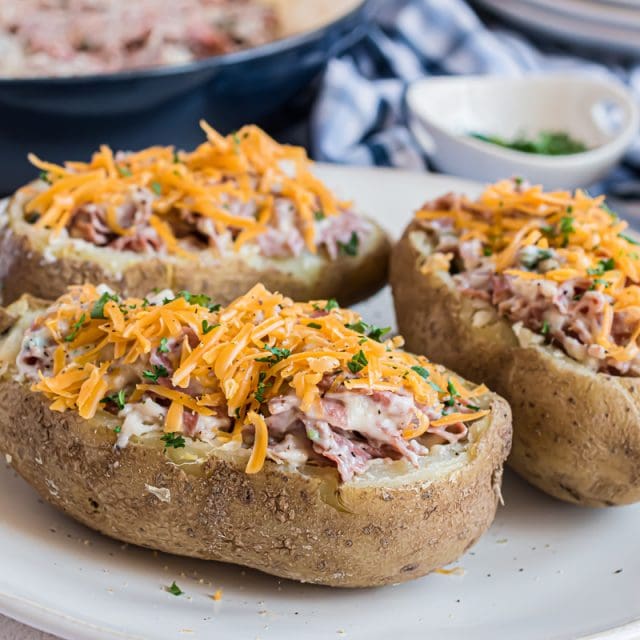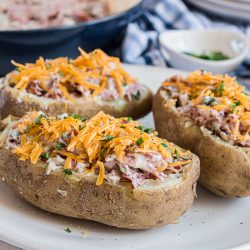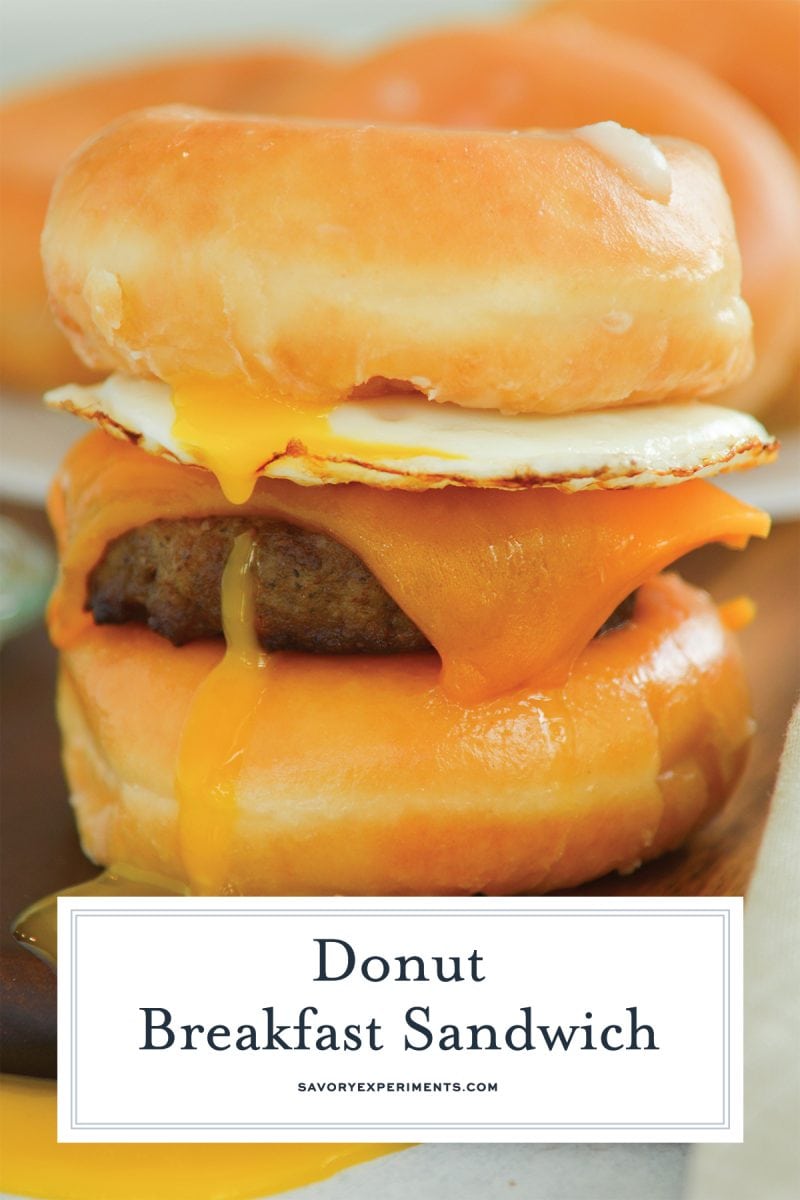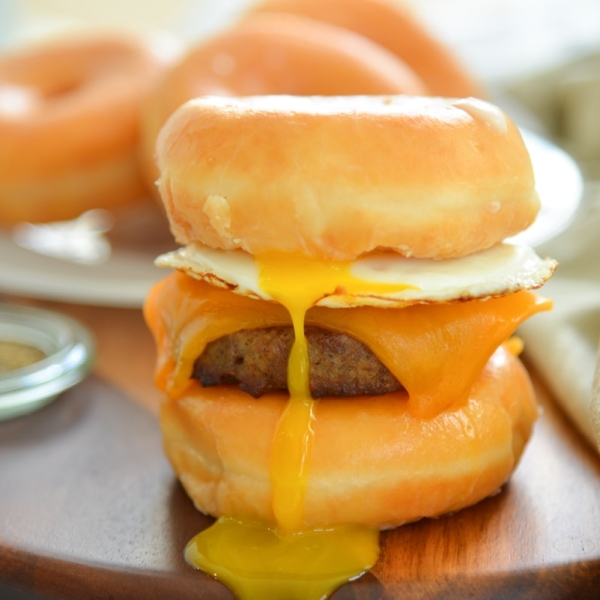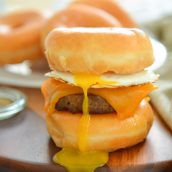 Donut Breakfast Sandwich
Sticky glazed donuts sandwiches with peppery sausage, sharp cheddar cheese and a runny egg for the ultimate breakfast sandwich.
Ingredients
4-8

glazed yeast donuts

, depending on if you are using 1 ow 2 donuts per sandwich

4

sausage patties

4

eggs

4-8

slices

cheddar cheese

coarse Kosher salt & pepper

, optional
Instructions
Heat a large skillet or electric griddle and coat with cooking spray.

If using one donut per sandwich, cut the donuts in half using a serrated knife. Toast the cut side of each donut until light brown and slight crusty. Remove and set aside.

In the same pan, cook the sausage patties and then eggs. Cooking time for both will be determined on how thick the sausage is and how well you enjoy your eggs.

Assemble the sandwich while the eggs and sausage are still hot, expecting the residual heat to melt the cheese (1 or 2 slices). Season with salt and pepper, if desired.

Enjoy and come back and let us know how you liked it in the comments or ratings!
Nutrition
Calories:
609
kcal
,
Carbohydrates:
14
g
,
Protein:
18
g
,
Fat:
26
g
,
Saturated Fat:
9
g
,
Polyunsaturated Fat:
4
g
,
Monounsaturated Fat:
10
g
,
Trans Fat:
1
g
,
Cholesterol:
212
mg
,
Sodium:
693
mg
,
Potassium:
243
mg
,
Fiber:
1
g
,
Sugar:
1
g
,
Vitamin A:
440
IU
,
Vitamin C:
1
mg
,
Calcium:
164
mg
,
Iron:
2
mg