We all knew our handy dandy air fryers were a versatile (and at this point, an essential) piece of kitchen equipment, but did you know they can make boiled eggs? Consider yourself informed!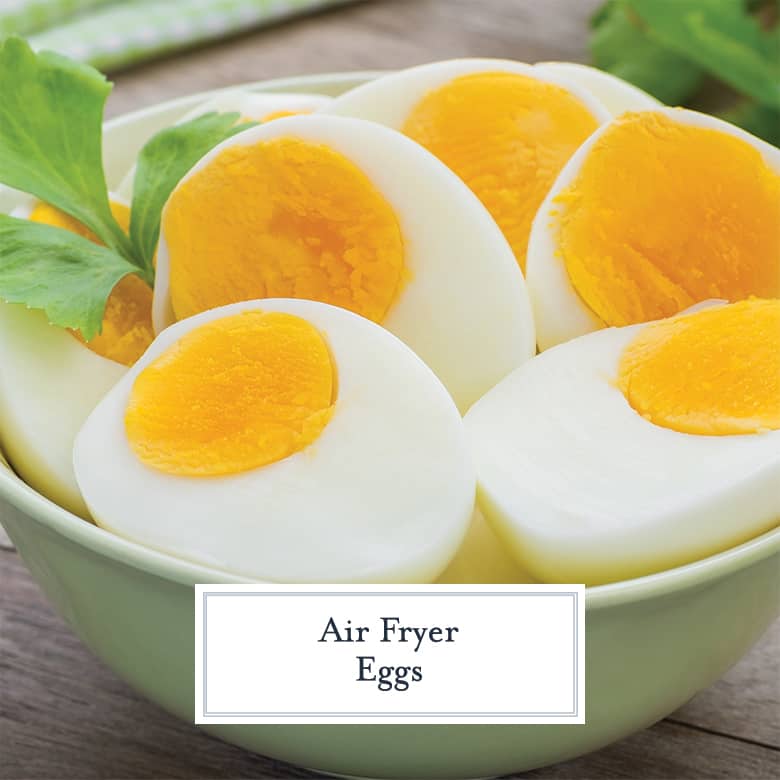 Air Fryer Eggs are simple to make and the perfect way to cook your eggs in a hurry without using the stovetop.
There weren't too many ways to boil an egg…until now. Most of us pull out a pot, fill it up with water, carefully add the eggs, and sit there dutifully waiting for those eggs to be magically transformed in bubbling, boiling water. Then you have to fish them out, cool them down, and so on.
Now take a second with those memories, give them a good mental snuggle, and then set them aside. This new method is going to be what you do from here on out. It is just too easy not to.
Hard Boiled Eggs
It turns out that not only can you bake, fry, and roast with abandon in your air fryer, you can also hard boil your eggs in that thing too. Take this time to quietly thank the person that figured out this friggin' invention. (What won't it do?!)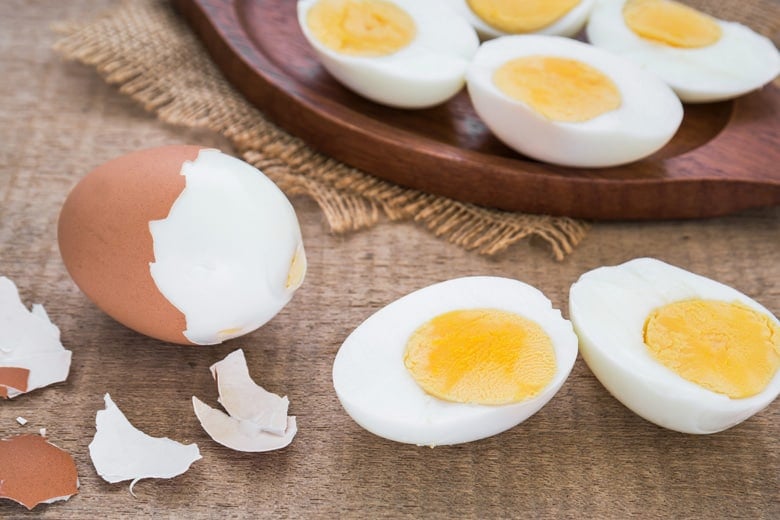 I know what you are thinking now, "How in the world does that work?" The whole premise of the air fryer is that it created an environment to cook ingredients without having to submerge them in hot oil.
So, why wouldn't do the same thing work for something that is normally submerged in water instead of oil? Same idea!
Cooking Eggs in the Air Fryer
Instead of hot water circulating around your eggs, you have hot air moving all around them. The end result is the exact same and now you don't have splashes of water on your stovetop or waiting for the water to boil.
There is also little cleanup, because quite frankly, nothing gets dirty.
Peeling Hard Boiled Eggs
Some of you might be thinking, okay how to do I peel these as easily as when you add baking soda to the water of your pot?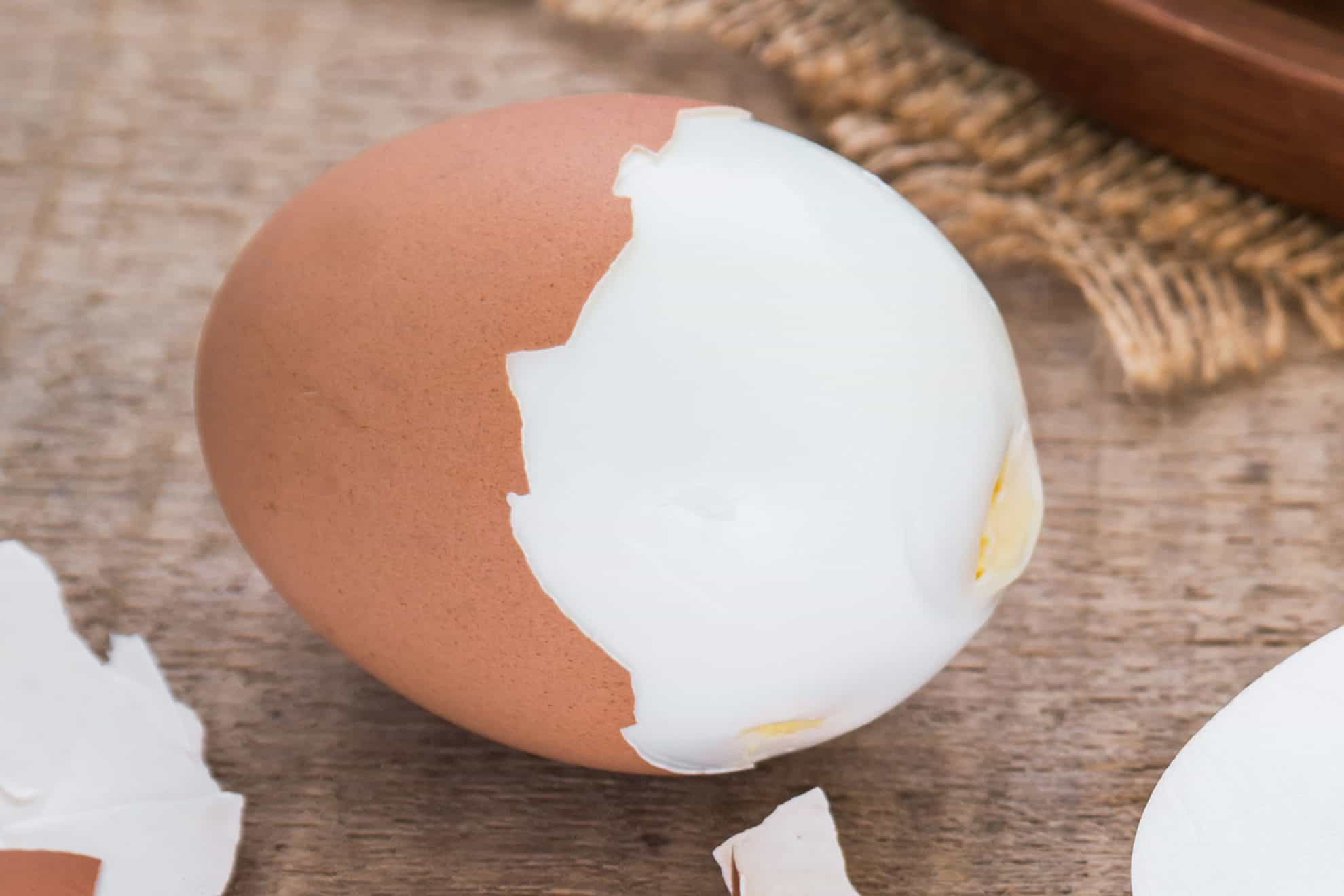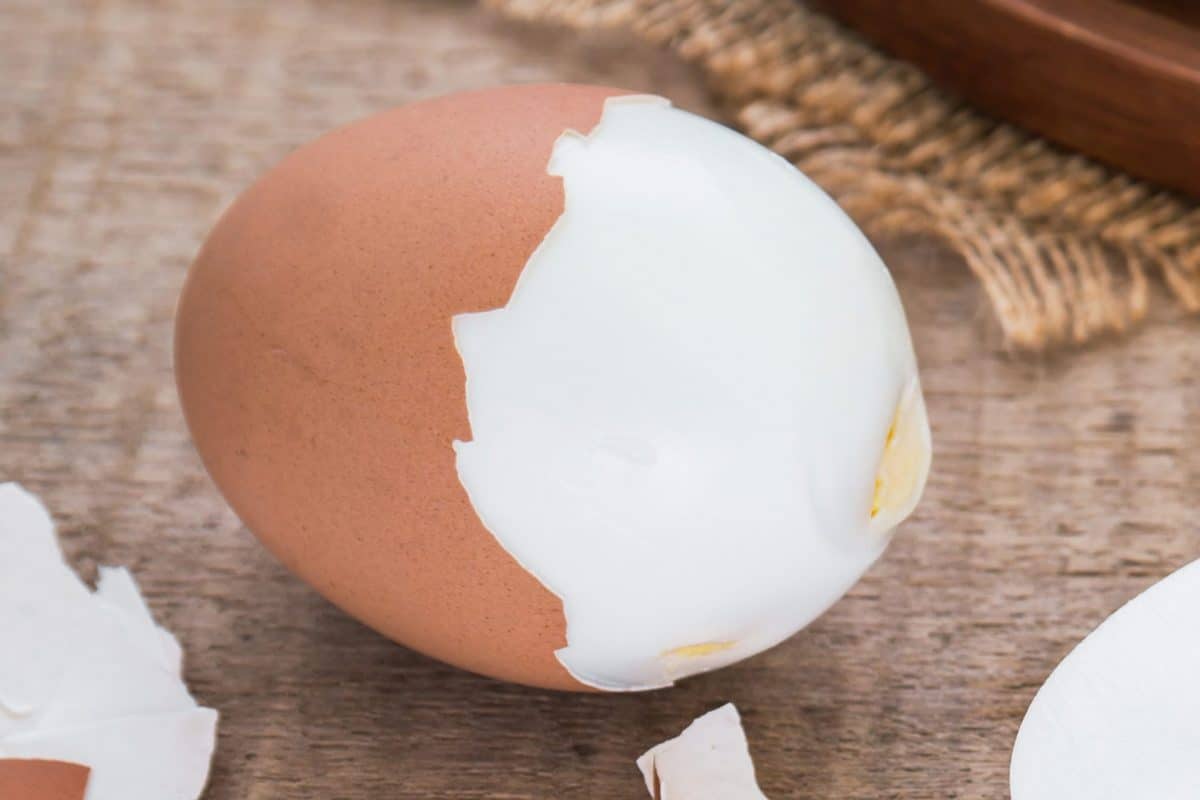 Fun fact: older eggs peel more easily. Now, I am not talking eggs that are past their prime, but maybe some eggs that have been in your fridge for a week or so. Try to use those here.
Use older eggs and transfer them to a bowl of ice water as soon as they are finished cooking. This helps the inner lining separate from the shell, making them easier to peel.
Soft Boiled Eggs
And don't worry about egg temp. This method will give you the same range of soft to hard that you are used to. Just set the timer and you are good to go.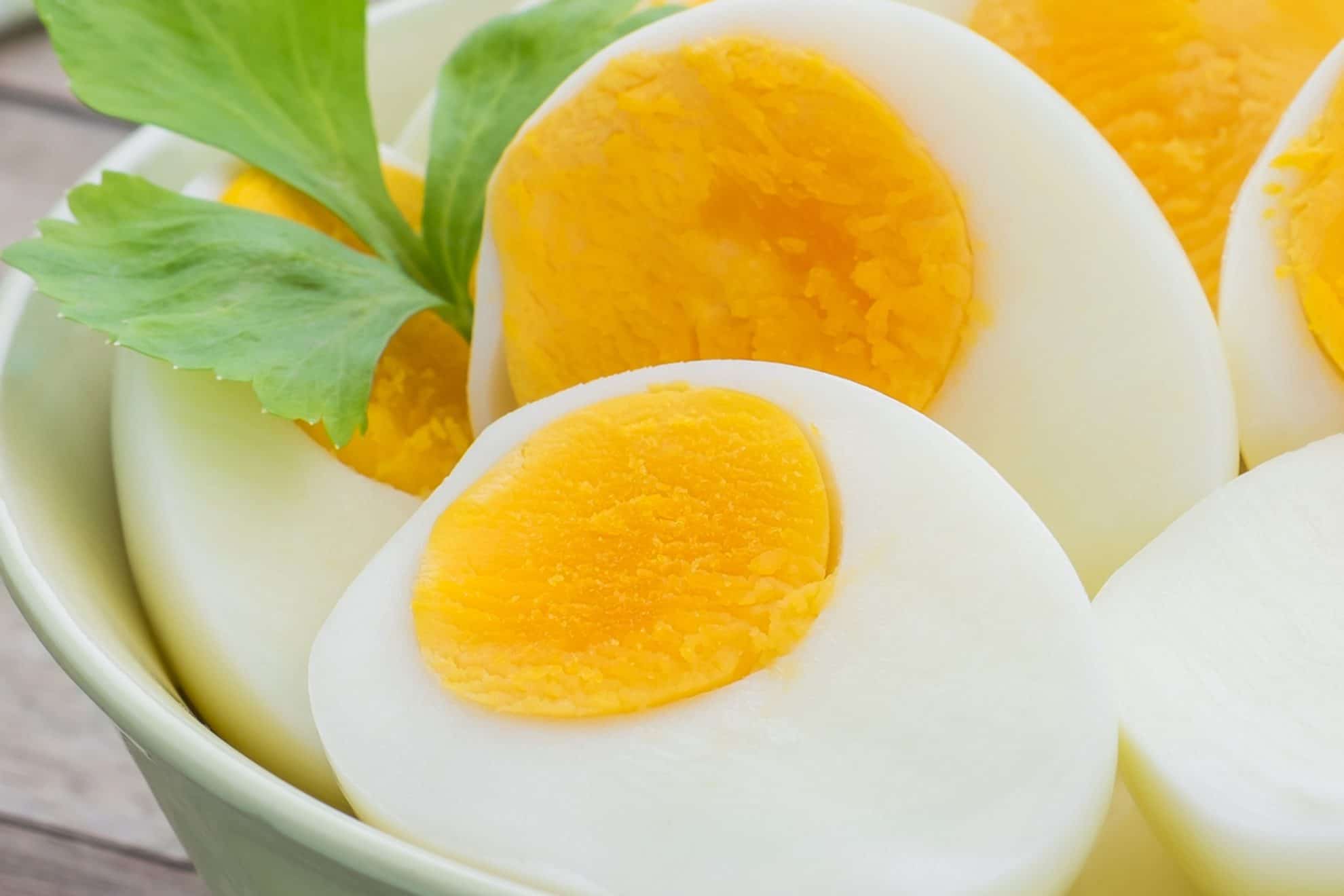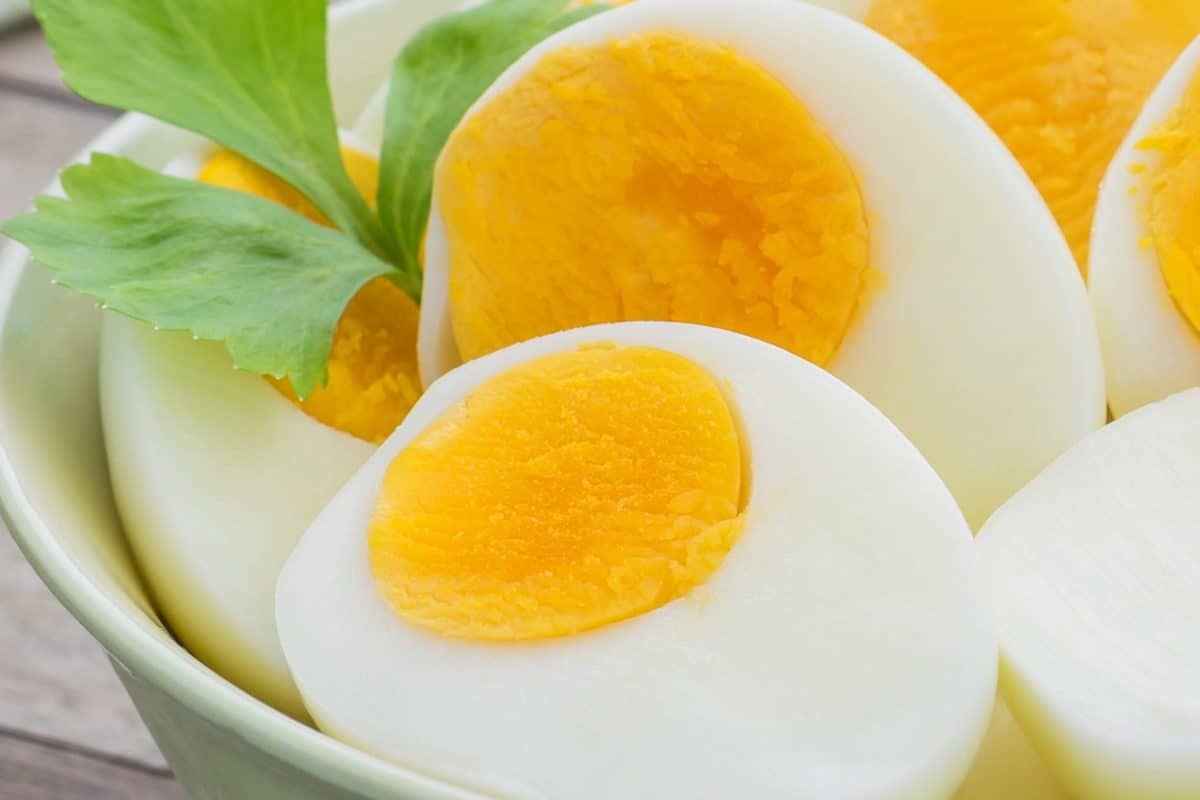 All of these times are based on large eggs. Extra large eggs will require 1-2 minutes additional to these instructions.
Soft boiled eggs- keep them in there for 10 minutes. This will give you a soft white and a jammy yolk.
Medium-boiled eggs- keep them in there for 12-13 minutes. This version will have a yolk that is just set and a white that is still a bit tender.
Hard-boiled eggs- they should spend 14-15 minutes in there. This is a hard, yellow center without gray and perfect for hard boiled eggs and egg salad.
This is a great recipe if you need eggs quickly in a hurry. Use it for things like everyday morning breakfast, a healthy snack, egg salad, deviled eggs, cobb, and Nicoise salads, crostinis, and pickled or marinated eggs.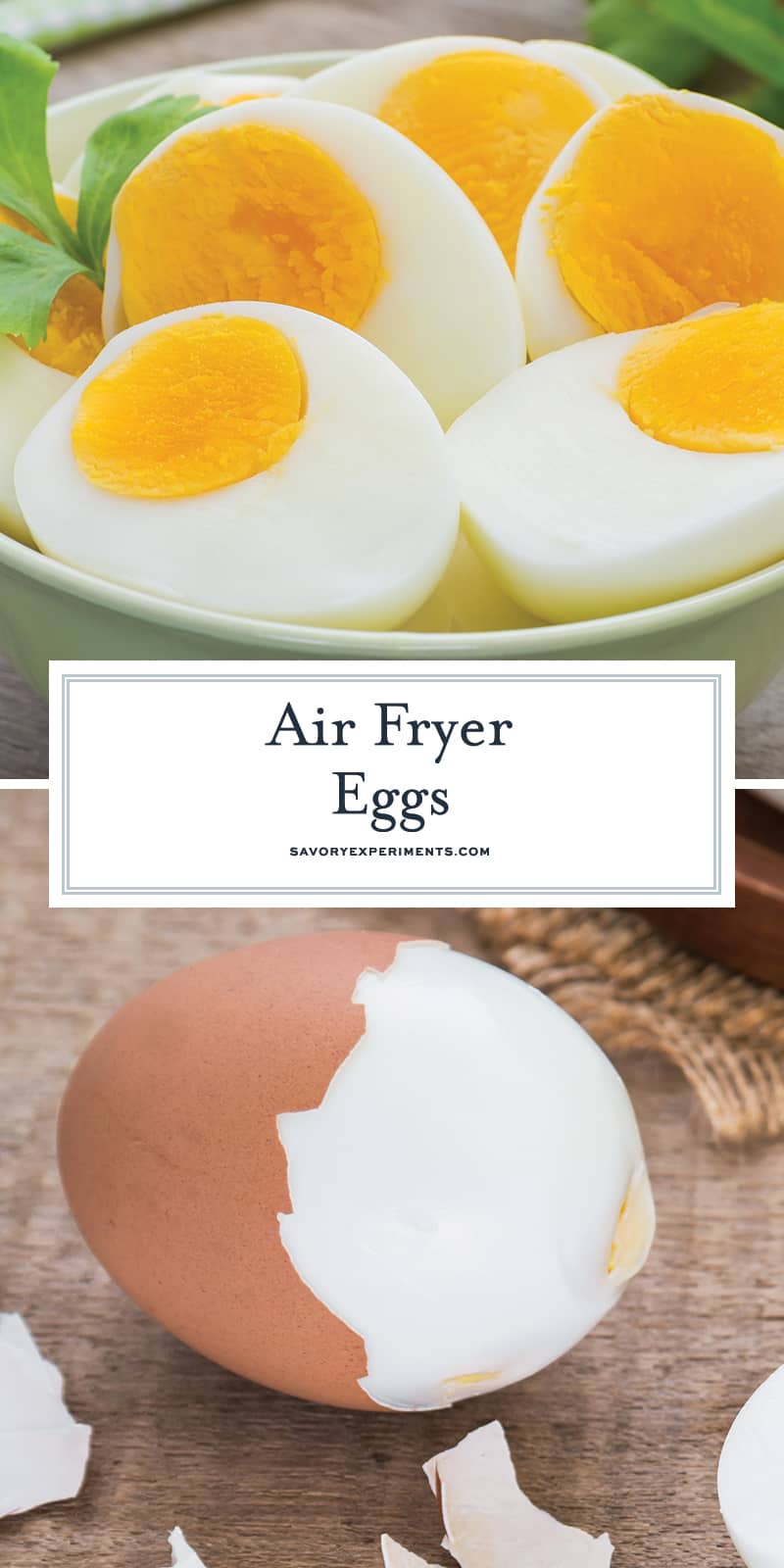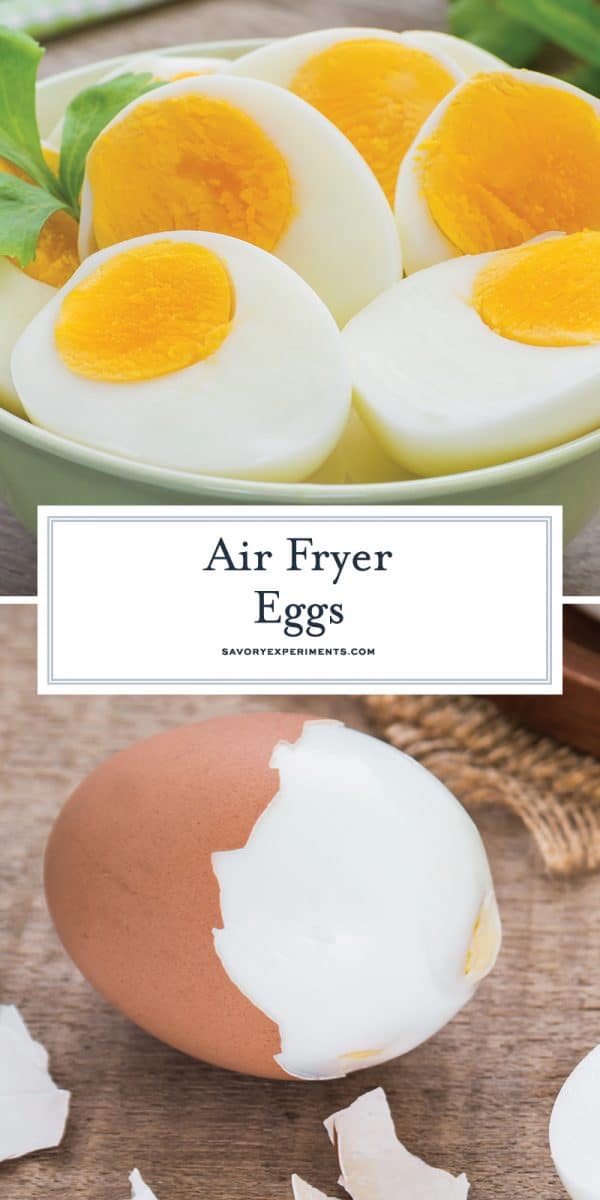 You can also make eggs the old fashioned way (in a pot of boiling water) or in the Instant Pot!
Please remember that all Air Fryers will be slightly different. I use a medium sized air fryer with a basket, as opposed to the type that looks like a toaster oven. Mine is a Corsi and I love it!