Oh those Cajun turkey people are SMART! There you are trying to figure out what size turkey to buy and there is a pretty display promising you the BEST Cajun turkey you've ever tasted with a bottle of turkey injection juice.
Well, they lie. You can make something even better at home!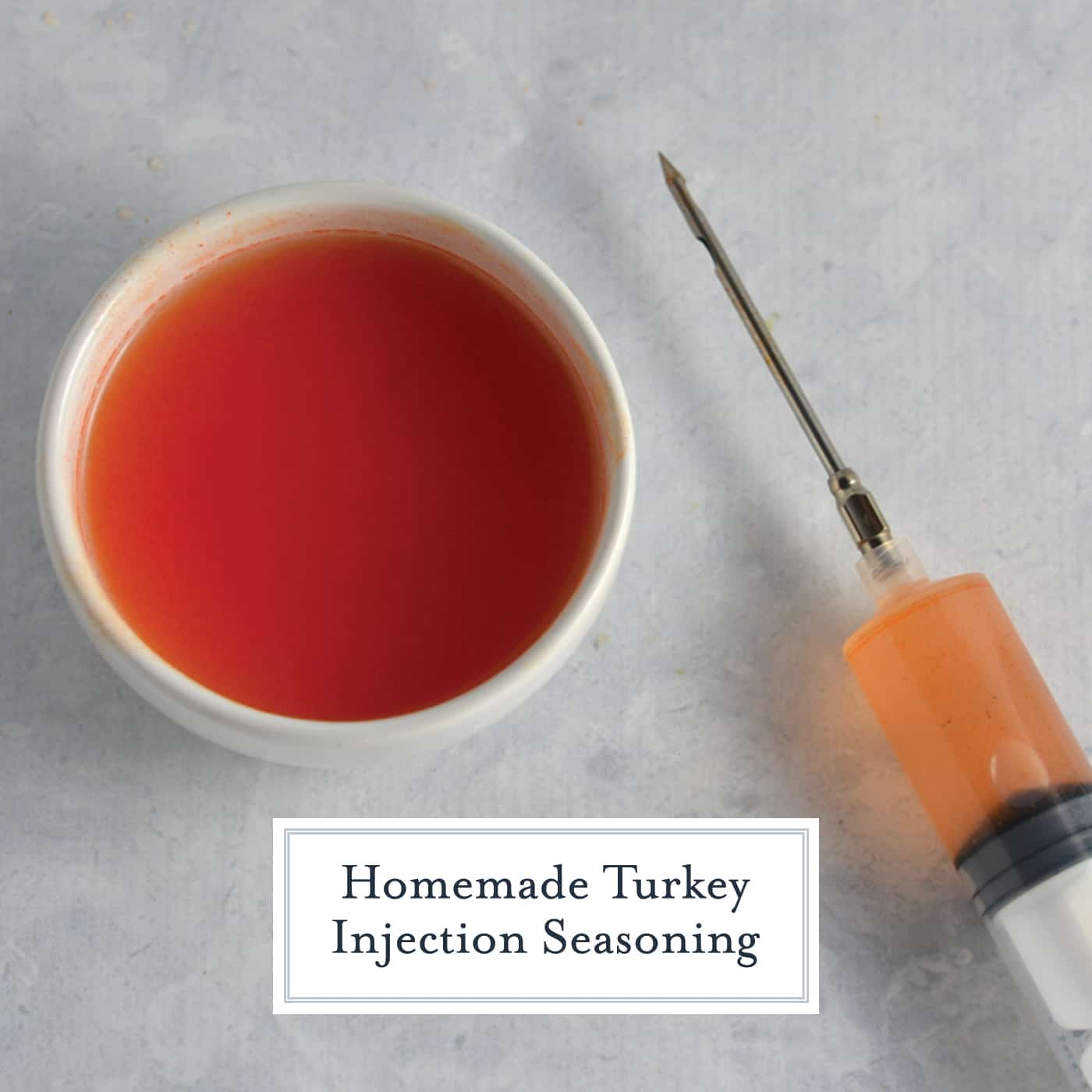 This Homemade Turkey Injection Seasoning is super easy, taking only 5 minutes for a flavorful and slightly sweet bird just like the Cajun turkey injector they sell at the store!
Let's start with a little honesty. I wasn't all that interested in making turkey, let alone the perfect homemade turkey until I realized how many of my foodie friends were struggling.
I posted How to Brine a Turkey on a whim one year and it BLEW UP! I was getting hundreds of emails and comments thanking me or asking emergency turkey-making questions.
I literally spent my entire Thanksgiving answering panicked home cooks across the states.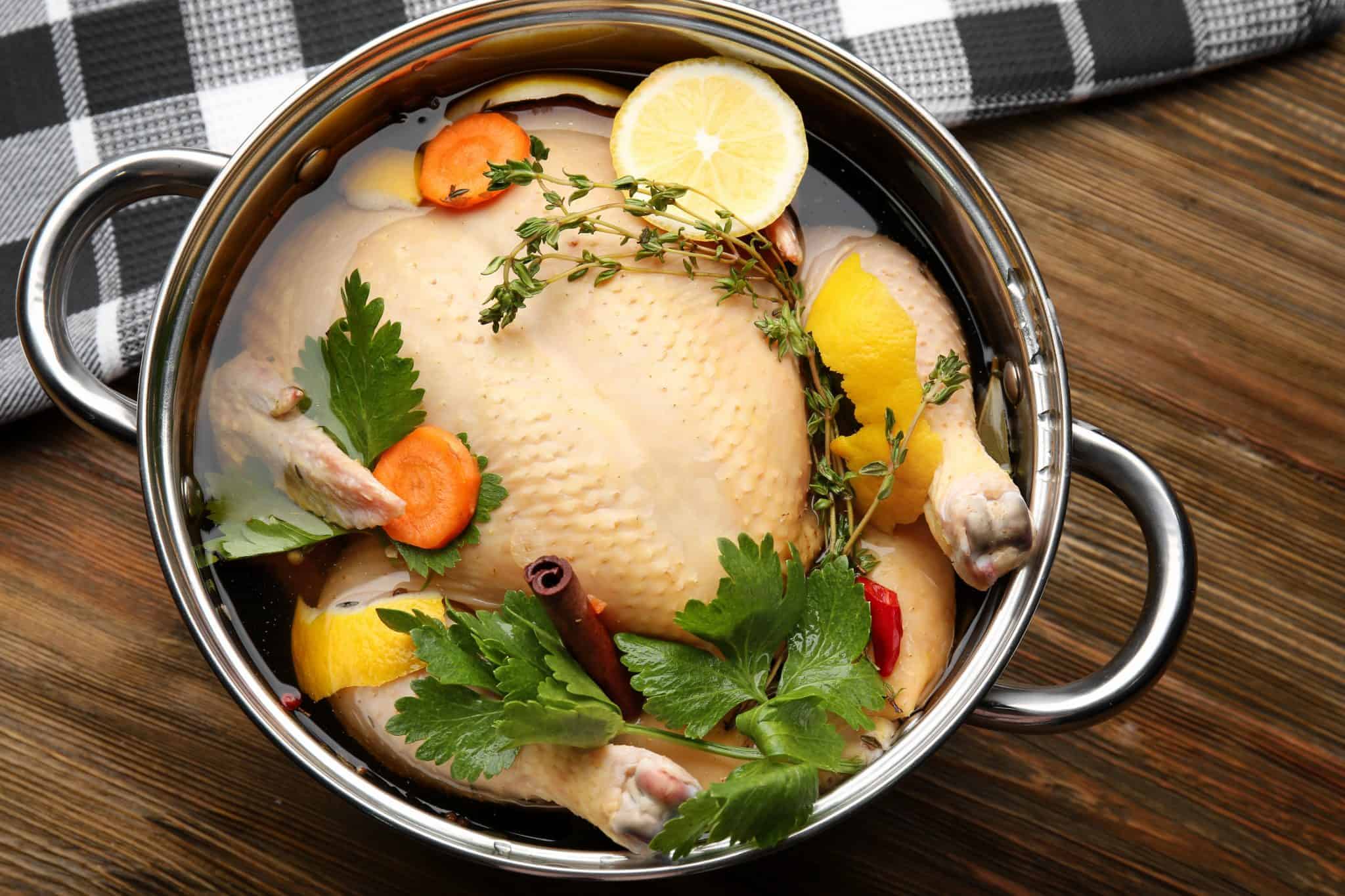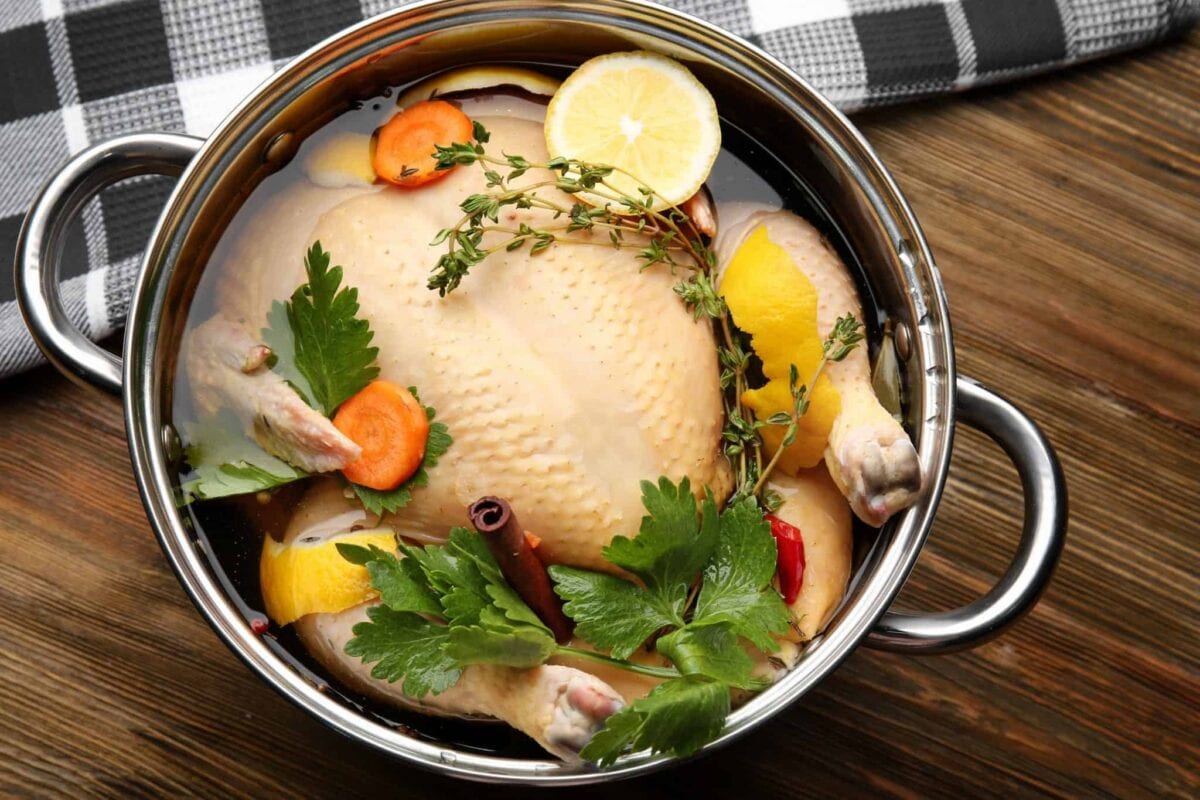 Little fun fact: After I get done making and photographing all the fabulous things I want YOU to make for Thanksgiving, I'm pretty tired of the traditional dishes. So at my house I don't cook (I let others do it) and we eat NONE of the traditional Thanksgiving dishes.

It is usually a beef tenderloin and maybe a ham!
There are literally hundreds of ways to cook a turkey, but the most popular seem to be brining, rubbing and injecting. So I set out to find the best (and easiest) ways to do all.
They will even pair a bottle of turkey injection juice WITH a "free rub"! Let me tell you a few things about the store bought Turkey Injection Juice:
It is overpriced. Homemade Turkey Injection marinade will cost under $1 and you probably already have the ingredients.
You will never use that whole bottle and unless you make turkey weekly, you'll be throwing it out because it expired.
They taste good because they are full of salt.
You can make your own in less than 3 minutes, save money and not overdo the salt.
You can also make your own Fried Turkey

.

Deep fry with confidence!
Turkey Injection Juice can be modified and flavored however you want, check out my Orange Turkey

!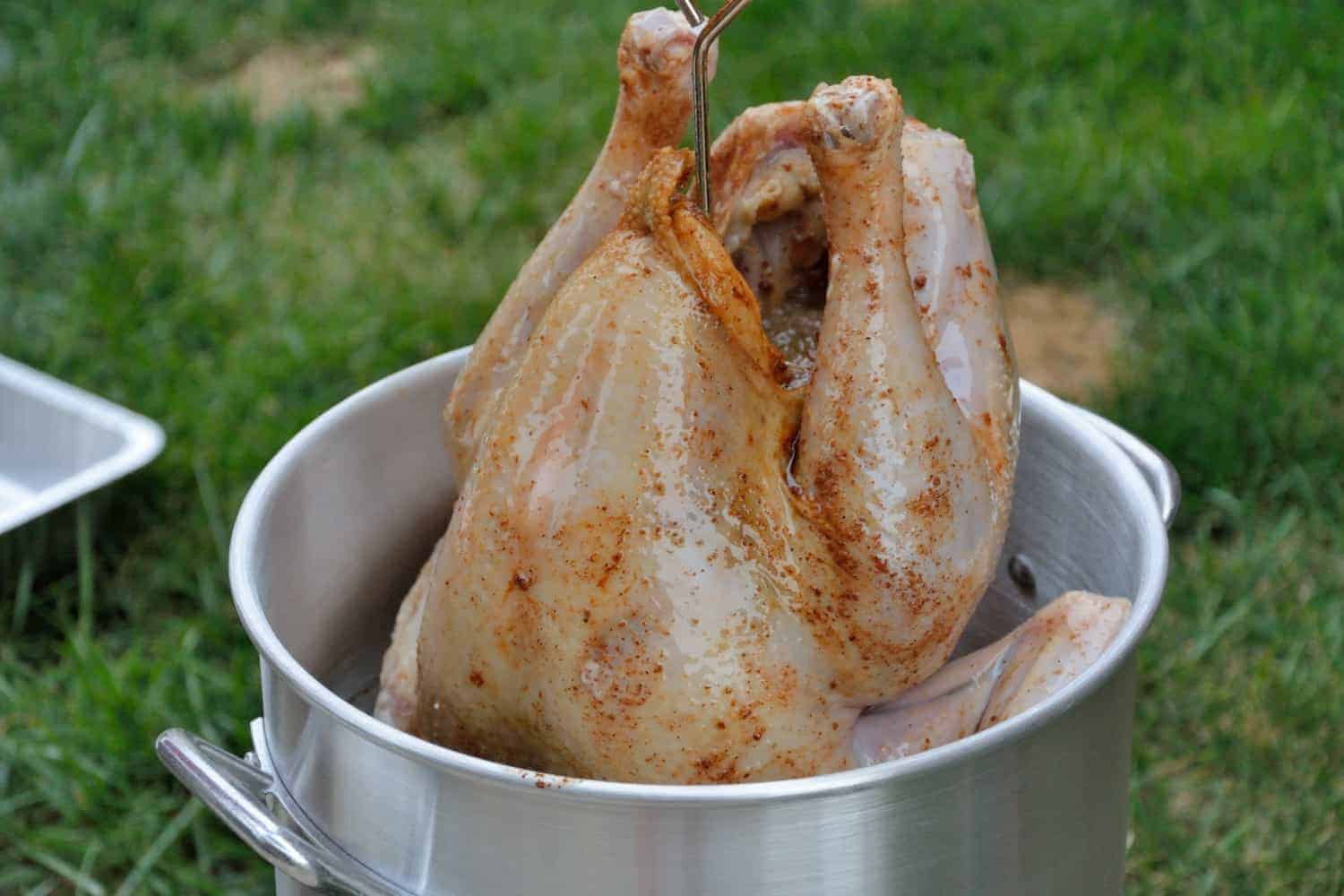 The only special equipment you will need is the injector, but you can buy this bad boy once and use it over and over again with many different recipes.
You can literally infuse anything you'd like using the injector.
Chicken, pork … ok, it might be a little hard to inject fish, but you get the point.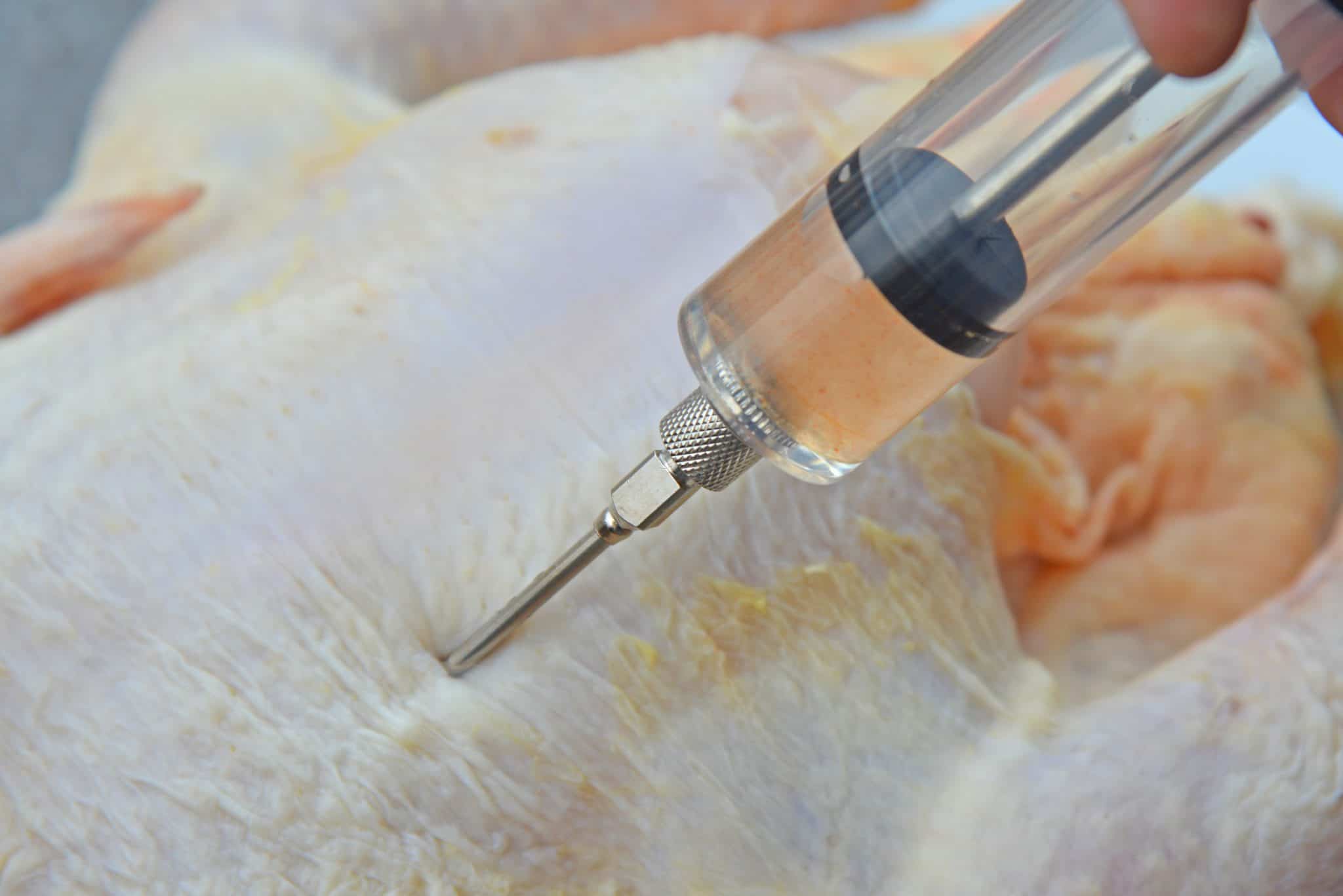 Making your own also means you get to customize the flavors and make something special. Add more or less hot sauce, use a broth instead of beer, maybe even take out the honey all together.
Here is the truth time though. Using a turkey injection will never replace the process of brining. We've all been there when you realize maybe you should have started brining last night instead of this morning.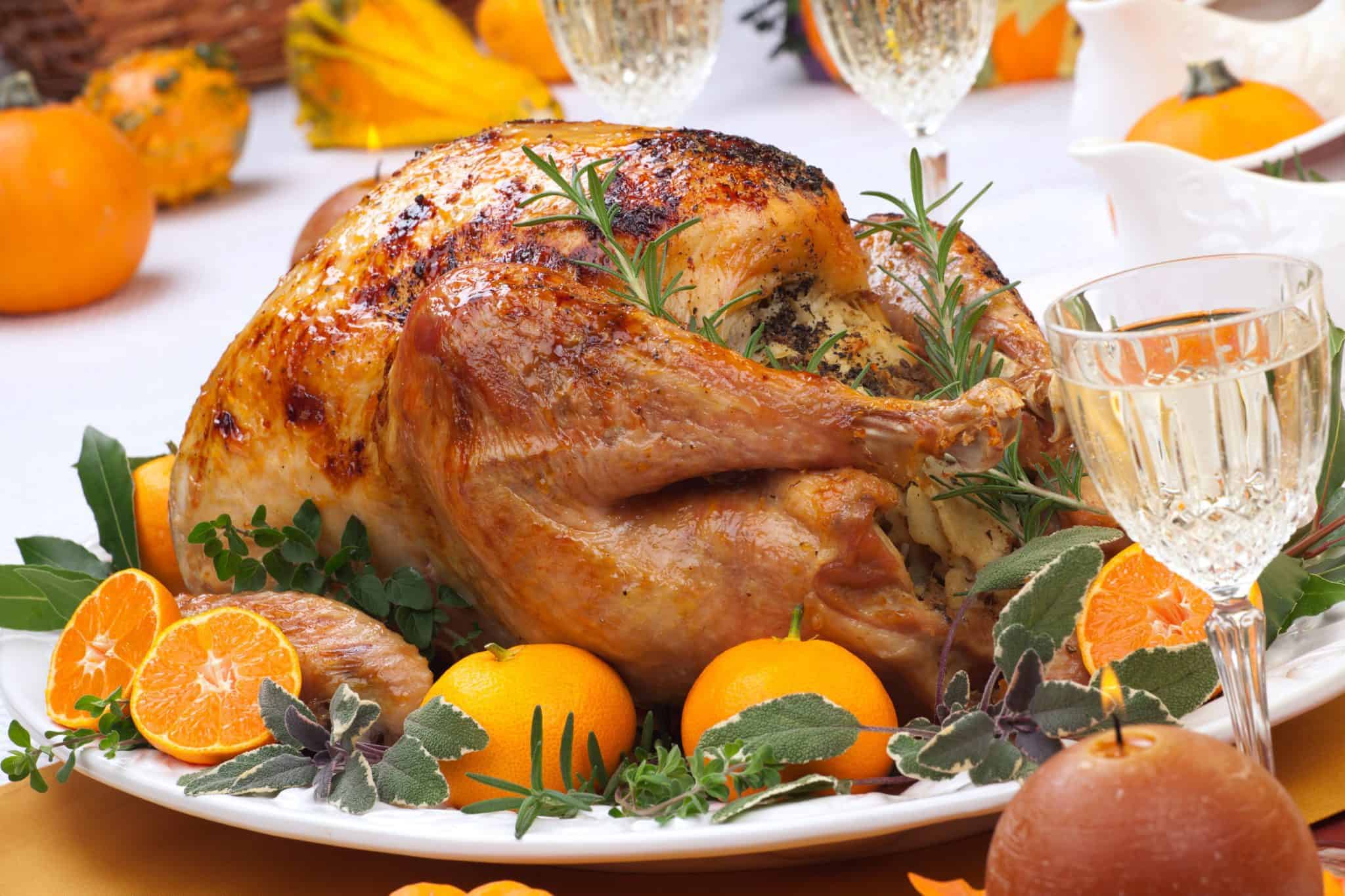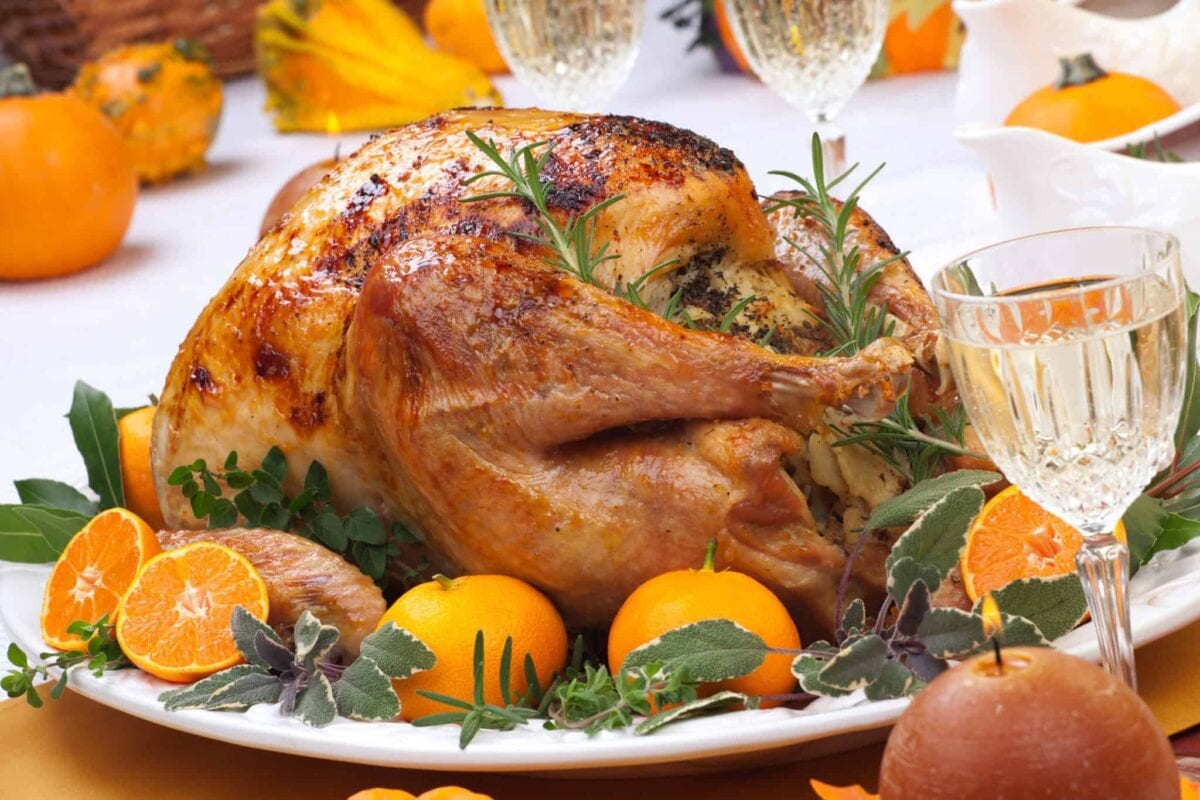 And brining for a turkey and can take over 24 hours depending on how big the bird is!
So here you go, a super simple and utterly tasty Homemade Turkey Injection Recipe! And after you get done eating your turkey, make homemade Turkey Stock or Turkey Noodle Soup!
Questions you might have about this homemade turkey injection recipe:
How to cook a turkey injection seasoning? You don't have to cook this one! Just whisk it together and you are good to go!
How to Inject a Fried Turkey? Use the injection seasoning right before you lower the bird into the oil and try not to put too much pressure on it. There aren't any plugs to keep the seasoning locked in.
Also, dab up any spots that spilled out and over. The key to a fabulous fried bird is a dry skin.
How long before cooking do you need to inject the turkey? The beauty of using an injection seasoning is that you don't have to do it in advance. You can inject the bird right before cooking.
In fact, I call it the lazy person's version of brining.
Can I use a turkey injector the night before? I wouldn't suggest using it the night before because there is nothing to keep the flavor and liquid from escaping. A good bit might absorb into the turkey meat, but some will get out.
You can, however, make the actual turkey injector recipe the night before so it is ready when you are!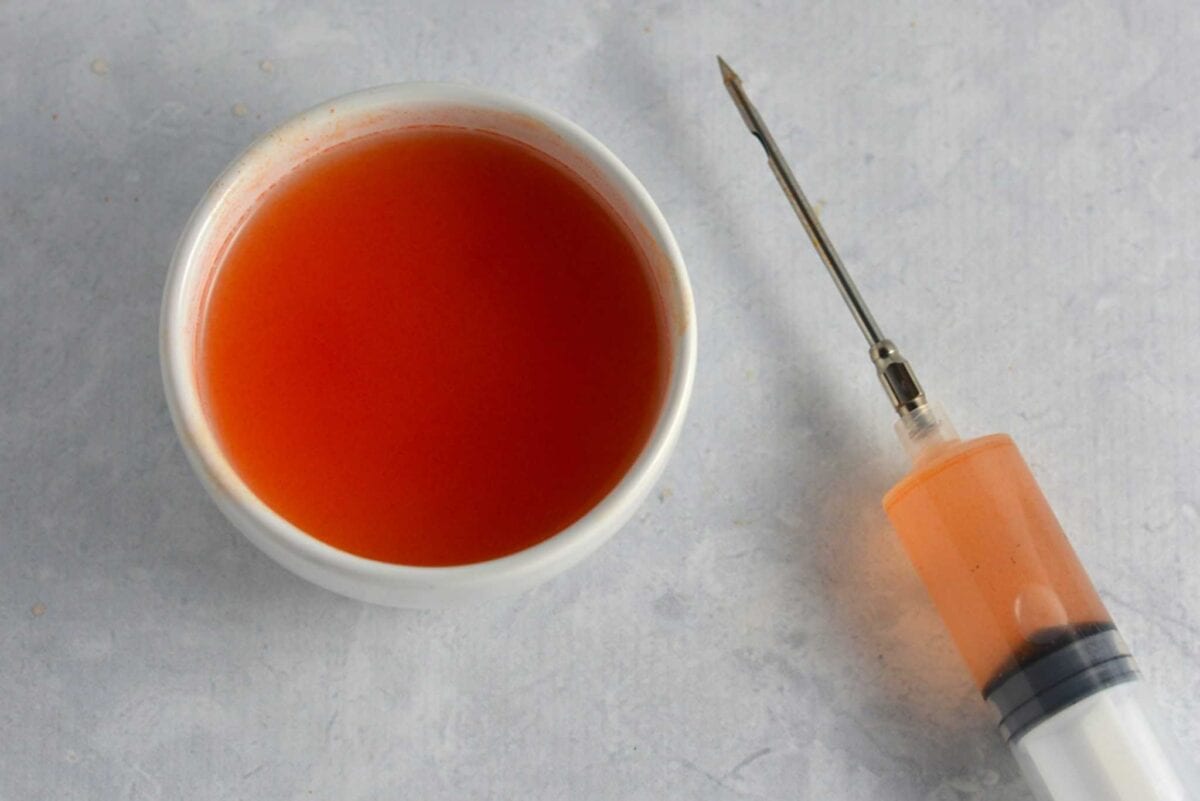 If you are looking for more holiday recipes to accompany your turkey, check these out!
Red Wine Gravy | Easy Dinner Rolls | Fried Turkey | Pumpkin Cheesecake | The BEST Apple Pie | Orange, Anise and Thyme Turkey | Sweet Potato Casserole
Cast Iron Sweet Potatoes with Honey and Cinnamon | Mascarpone Mashed Potatoes | How to (Safely) Fry a Turkey | Cranberry Relish |
Green Beans with Mascarpone Cream Sauce | Cheese Chile Cornbread Casserole | Pumpkin Cheesecake | Chinese Sausage Stuffing | Garlic Butter Brussels Sprouts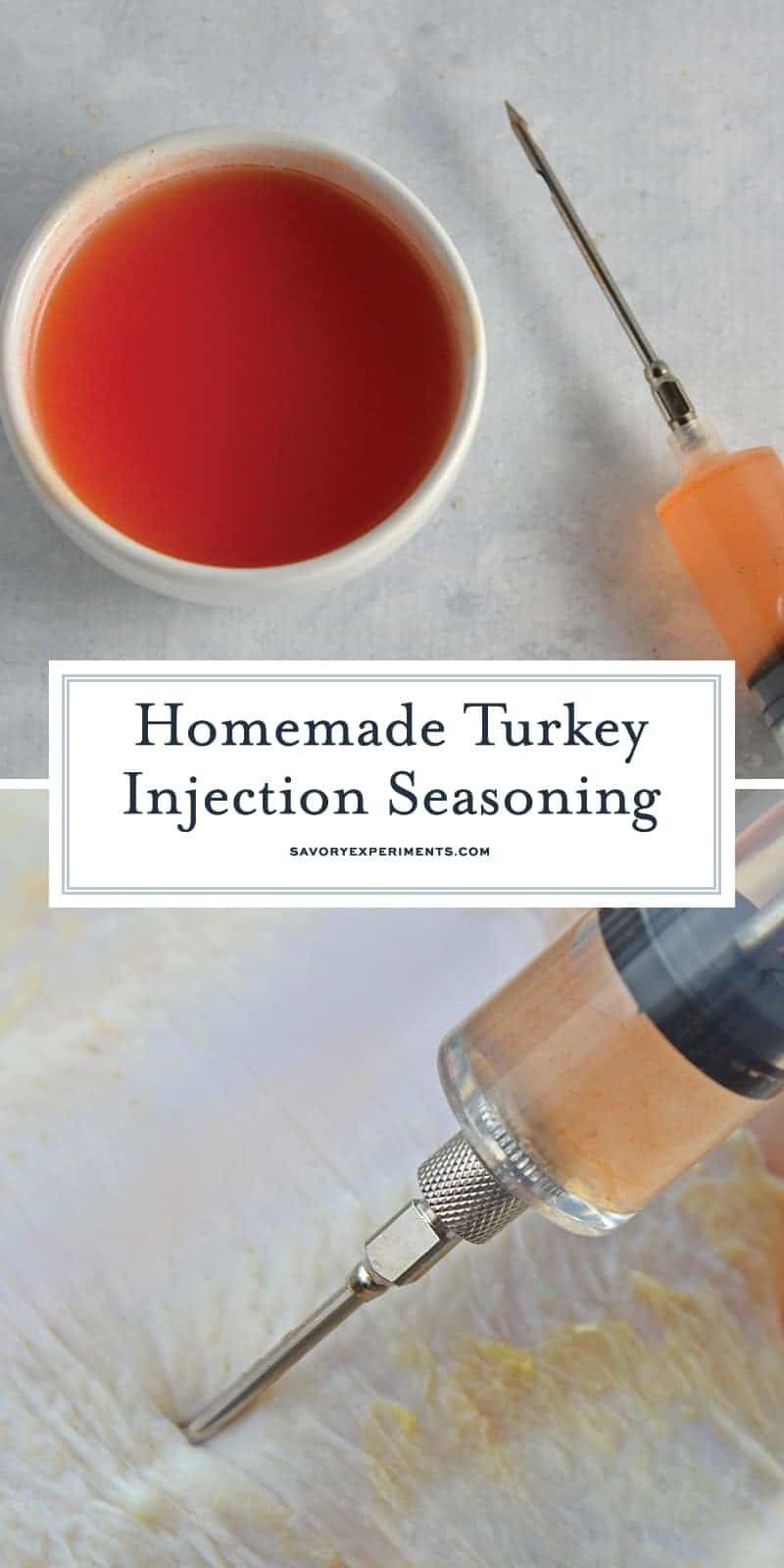 Make sure you check out our LEFTOVER TURKEY RECIPES before you leave!
CONNECT WITH SAVORY EXPERIMENTS!

Be sure to follow me on social media, so you never miss a post!

Facebook | Twitter | Youtube
Pinterest | Instagram

Get our FREE 8 Day E-Course on How to Be a Better Home Cook. Sign up HERE!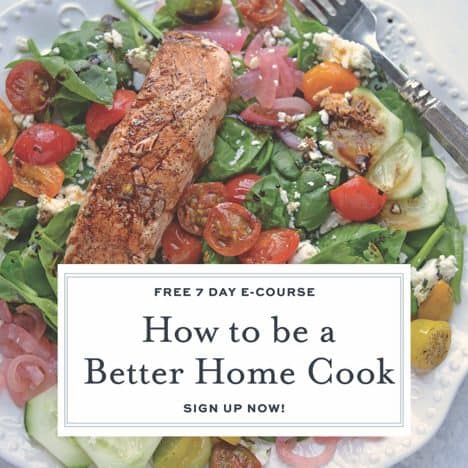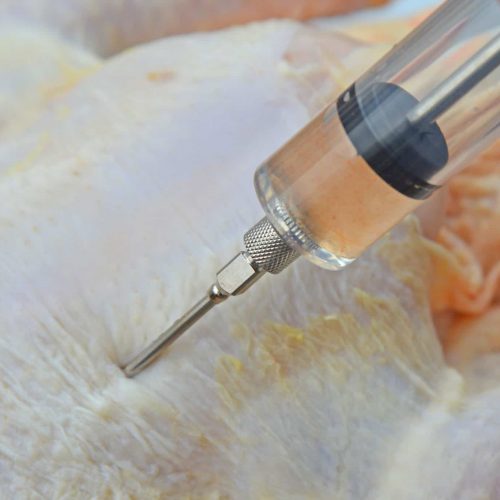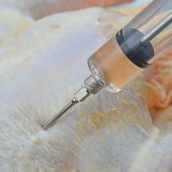 Print Recipe
Homemade Turkey Injection Seasoning
This Homemade Turkey Injection Seasoning is super easy, taking only 5 minutes for a flavorful and slightly sweet bird just like the Cajun turkey injector they sell at the store!
Instructions
Whisk together all ingredients in a small bowl until combined and smooth.

Inject into turkey before cooking.
Video
Nutrition
Calories:
253
kcal
|
Carbohydrates:
46
g
|
Sodium:
2806
mg
|
Potassium:
343
mg
|
Sugar:
38
g
|
Vitamin C:
8.2
mg
|
Calcium:
50
mg
|
Iron:
1.8
mg
Happy holidays!