Have you seen this craze of TikTok cinnamon rolls? They are basically just the ones in a can, but amplified with a cinnamon spiked caramel and extra, extra cream cheese glaze.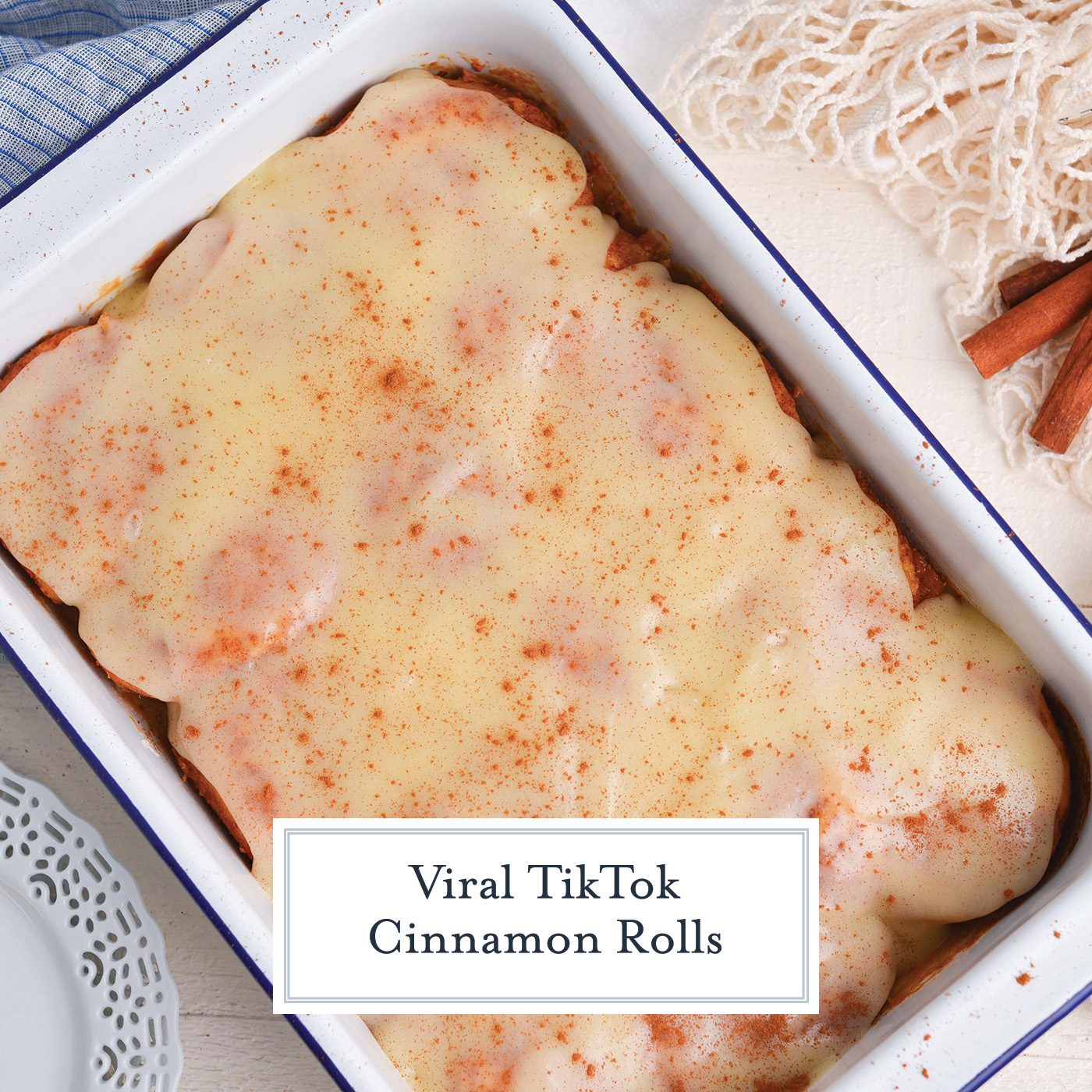 They are absolute perfection if you have a sweet tooth or want something super decadent to serve for brunch or a special occasion breakfast. And this viral recipe comes together with minimal effort instead of making sticky buns or cinnamon rolls from scratch.
Why You'll Love These Decadent Cinnamon Rolls
Who doesn't love some delicious, fragrant cinnamon rolls in the morning? This viral hack for making the best cinnamon rolls is going to become your go-to.
Semi-Homemade – None of the work of making and rolling dough, but they still have a homemade element.
Breakfast, Dessert, or Tea Time – Don't just think of these as breakfast fare — they taste delightful with a spot of tea and are sweet enough to qualify as a dessert. Serve them with a spoon of vanilla ice cream.
Even Better Than the TikTok Version – You thought those were elevated? We've added even more delicious flavors like salt to balance all of the sweet elements, vanilla, and nutmeg to build bold warm comfort along with dark brown sugar for that sweet caramel flavor.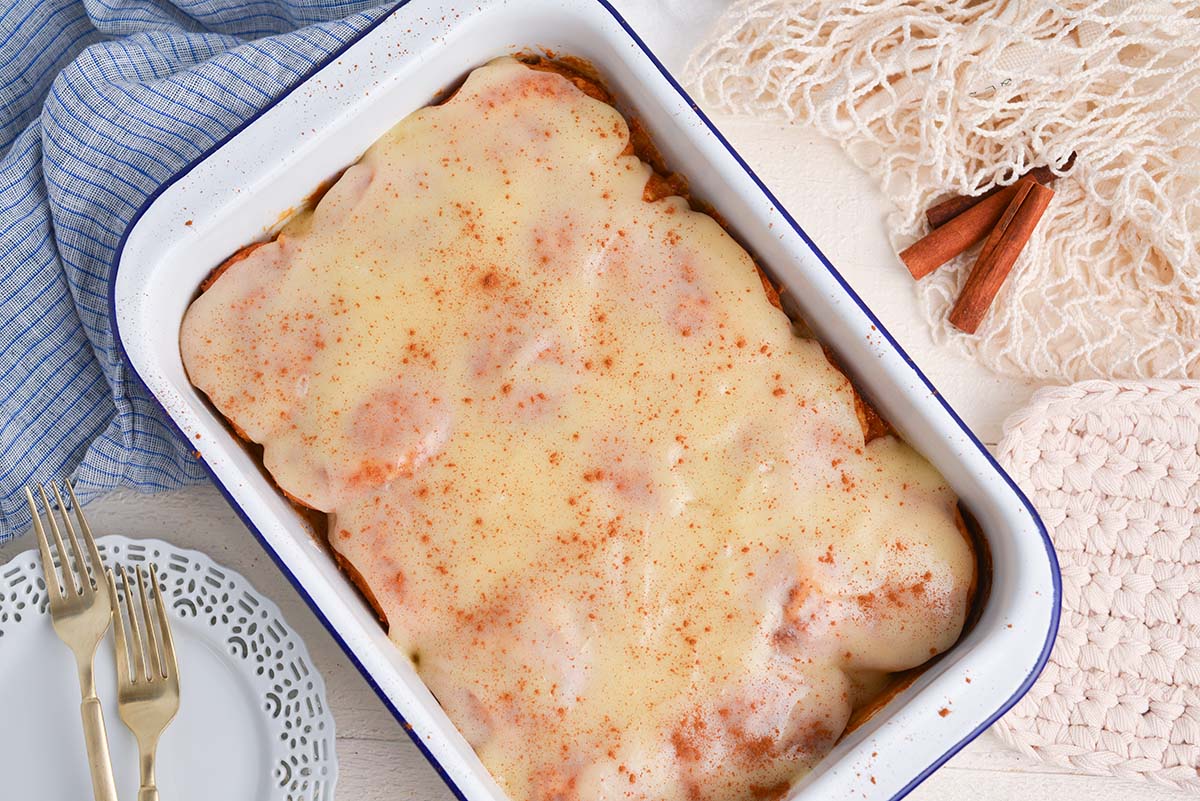 Ingredients for TikTok Cinnamon Rolls
These simple ingredients will yield the most amazing gooey cinnamon rolls in nearly no time.
Cinnamon Rolls:
Vegetable shortening – Use this to grease the pan so that they do not stick.
Refrigerated can of cinnamon rolls – Just grab these store-bought cinnamon rolls from the grocery store and pop open. That's what makes this recipe super simple.
Heavy cream – This is the secret ingredient that gives these rolls their decadence.
Salted butter – Melt the butter beforehand so it's easy to mix. The salt in the butter will bring out the sweet flavor of the other ingredients.
Dark brown sugar – Brown sugar gives these rolls an unmatchable caramel flavor.
Ground cinnamon – Cinnamon gives warm flavor and fragrance to the rolls.
Ground nutmeg (optional) – Add more warm flavor with this spice.
Cinnamon Roll Glaze:
Salted butter – Melt the butter to make the glaze easy to combine with the other ingredients.
Cream cheese – Who doesn't love a cream cheese frosting? This ingredient gives a touch of tanginess to the glaze and thickens it as well.
Powdered sugar – Powdered sugar makes the glaze silky smooth.
Vanilla extract – Vanilla rounds out the flavors and makes it fragrant.
Coarse kosher salt – Salt enhances the sugar and cream cheese.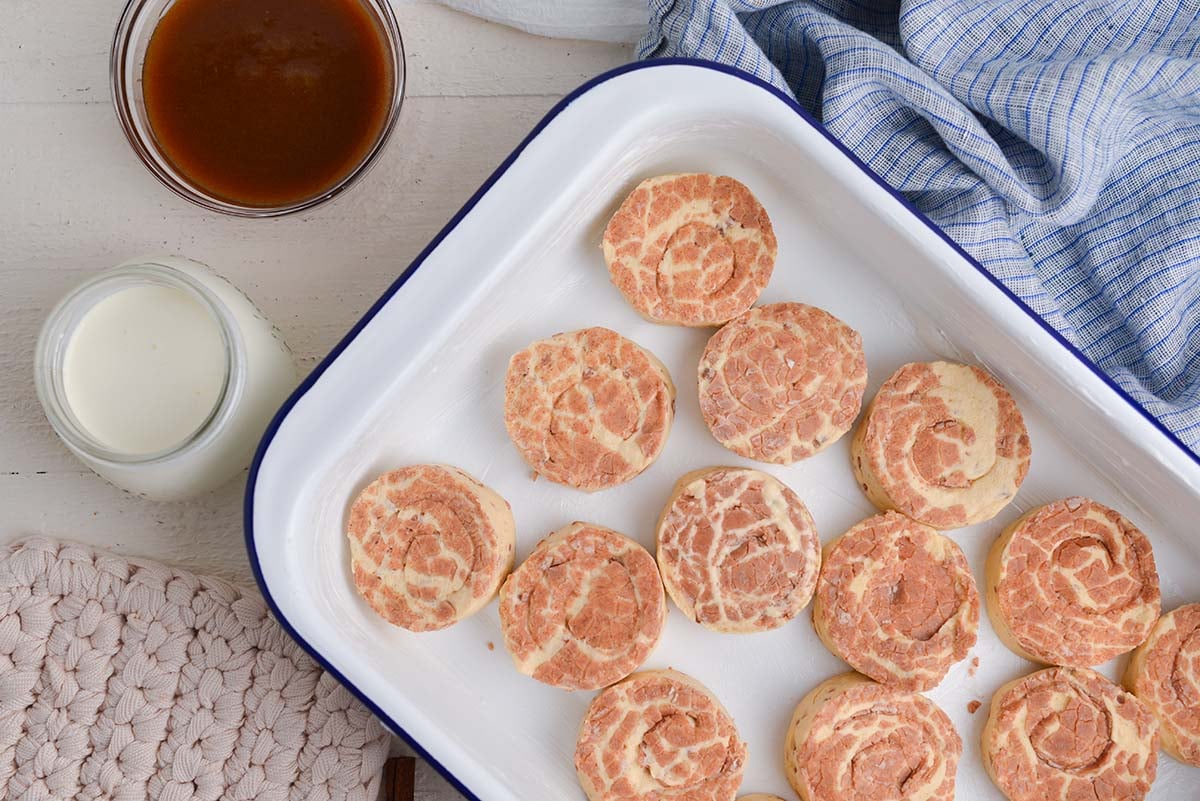 How to Make TikTok Cinnamon Rolls
You'll be surprised by how easy this sweet, delicious treat is to make.
Place the cinnamon rolls in the prepared baking dish and pour the cream over the top of the rolls.
Melt the butter and brown sugar in the microwave in intervals.
Stir the cinnamon and nutmeg into the melted butter.
Pour the brown sugar mixture over the cinnamon rolls.
Wrap the baking dish in aluminum foil and place in the preheated oven to bake.
Bake cinnamon rolls until they are golden brown and pass the toothpick test.
Remove the cinnamon rolls from the oven and place the baking pan on a wire rack while preparing the topping.
Add the butter and cream cheese to a small bowl and heat in intervals in the microwave until the mixture can be stirred to create a smooth sauce.
Add in the remaining topping ingredients and stir together until completely combined.
Pour the mixture over the top of the cinnamon rolls and serve immediately.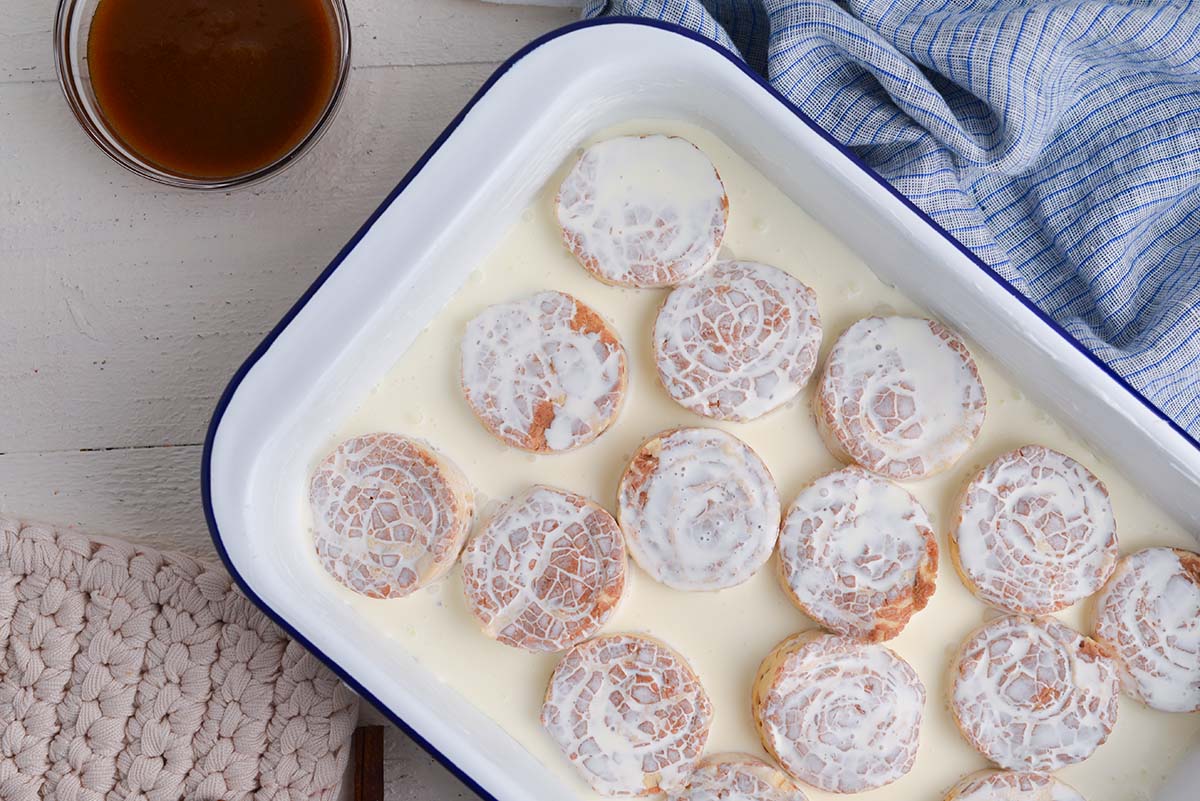 What to Serve with TikTok Cinnamon Rolls
These delicious cinnamon rolls are perfect with a steamy cup of coffee or tea in the morning. But you can also take them to the next level with some additions — serve them with ice cream, from simple vanilla ice cream to maple ice cream with pecans or try drizzling them with caramel sauce, or fudge sauce.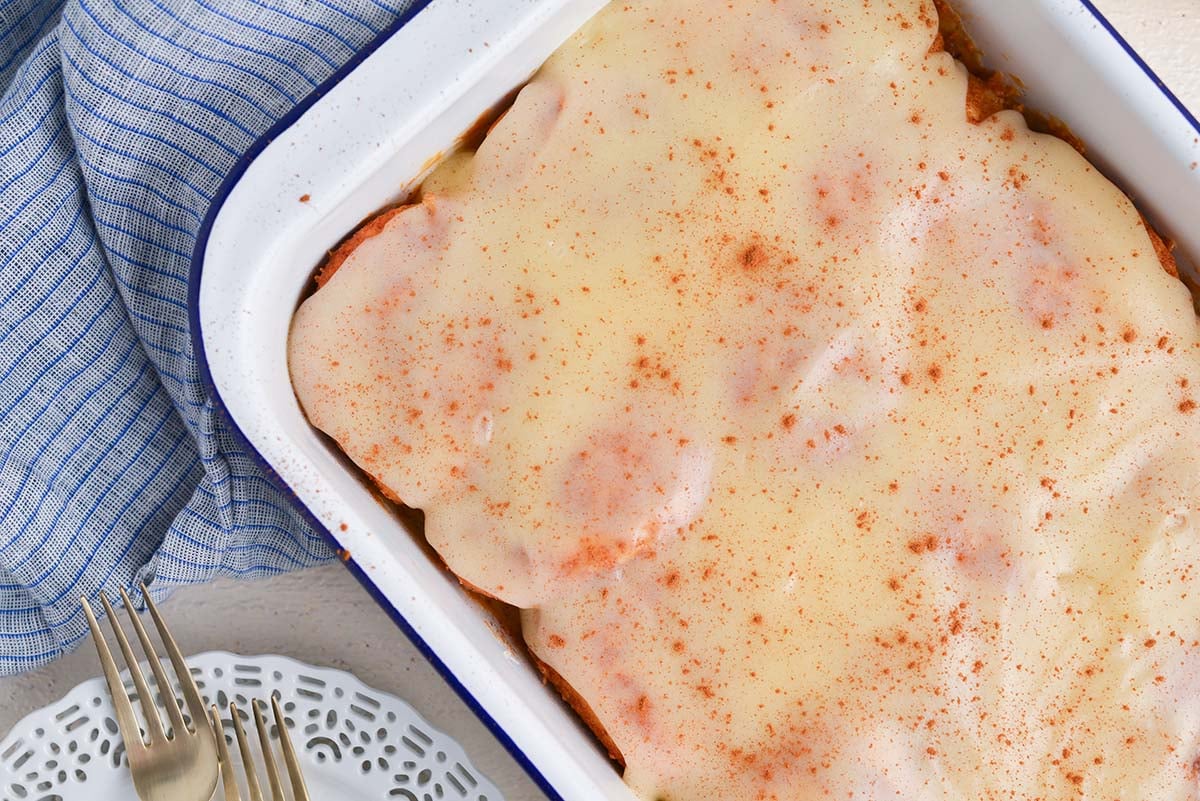 Variations
These rolls are incredible as they are but you can make some swaps or repurpose them, too.
Nuts – Add crushed nuts to the top of these sweet rolls for crunchy texture.
Extract – Substitute almond extract for vanilla for nutty flavor.
​Chocolate Chips: Sprinkle chocolate chips over top for some chocolatey goodness.
Leftovers – Make leftovers into a small batch of bread pudding or slice in half and make them into a sweet bun for a burger.
Spices – Swap cinnamon and nutmeg for apple pie spice. Or make pumpkin spice cinnamon rolls by using a pumpkin spice blend.
Switch Up Roll Sizes – You can use the 8-pack or the large 5-pack, just choose the right-sized dish size. If you want tall, fluffy, and semi-baked gooey rolls, use a dish that will snuggly fit them together. If you prefer a bready, cooked roll, choose a wider dish so they cook out and not up.
Air Fryer – Make this sweet treat in your air fryer instead of the oven. Make sure to spray nonstick cooking spray on the air fryer basket.
Meat – Make bacon cinnamon rolls by sprinkling fresh bacon bits over top.
Ditch The Frosting– If this topping is a little too much, feel free to swap it with a basic powdered sugar glaze drizzle.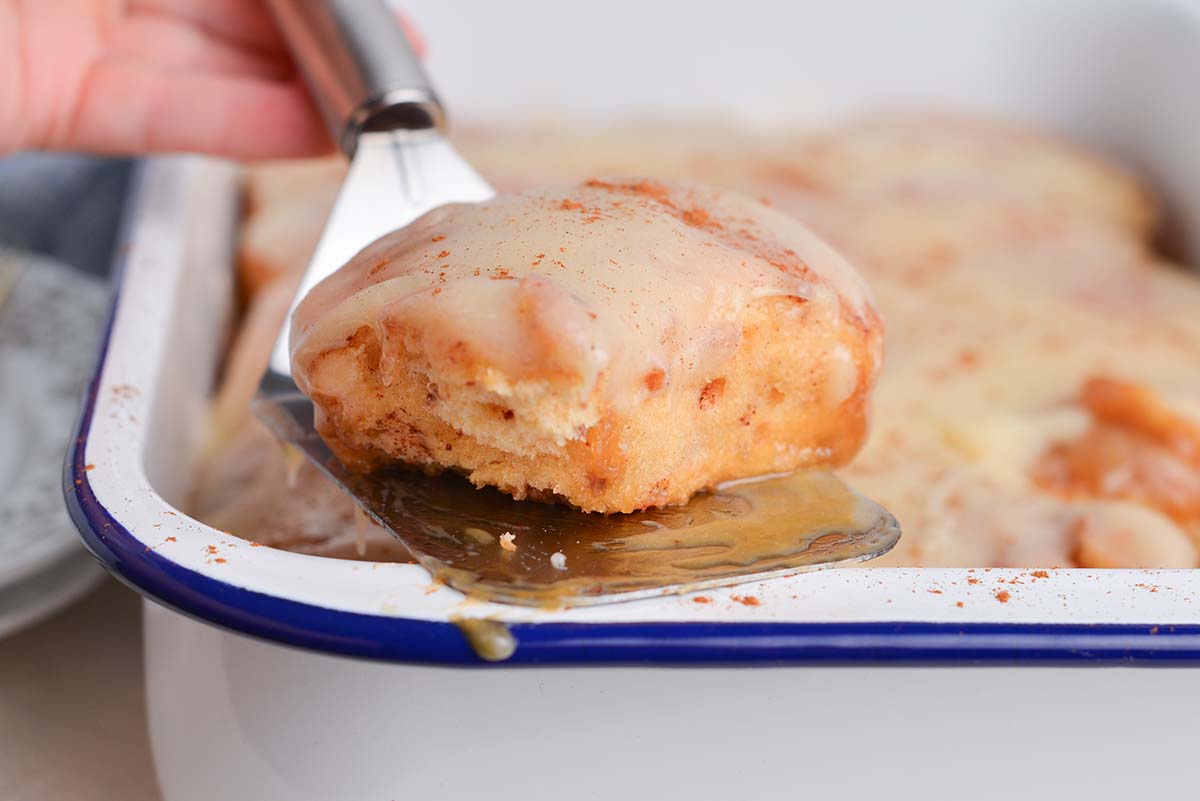 Storage and Freezing
Keep these semi-homemade cinnamon rolls in the fridge or freezer after baking.
Refrigerator: Place the leftover cinnamon rolls that have cooled to room temperature in an airtight container in a single layer for up to 3 days in the refrigerator.
Freezer: Freeze baked cinnamon rolls for up to 3 months after wrapping tightly in plastic wrap and placing in a resealable plastic bag or freezer-safe container.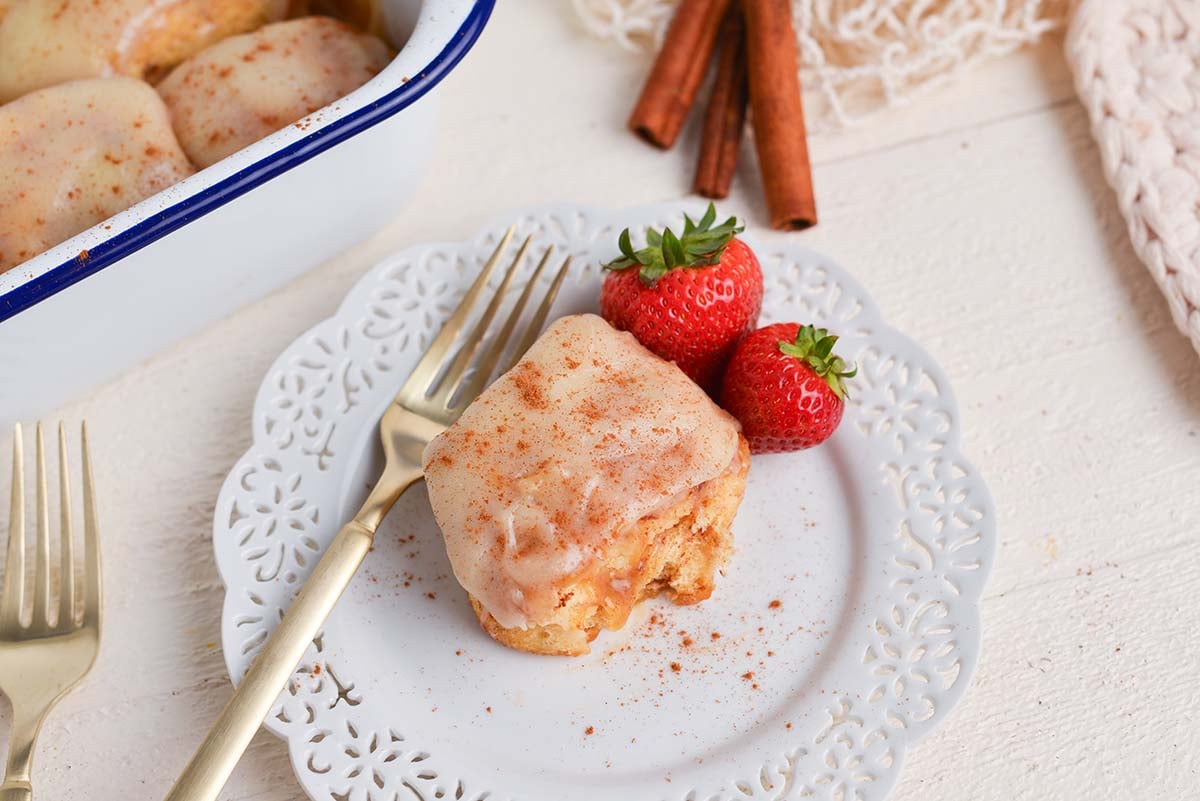 Common Questions about Cinnamon Rolls
Why pour heavy cream over rolls?
Adding the extra fat makes the cinnamon rolls delightfully moist and decadent.

Is heavy cream the same as heavy whipping cream?
Yup! These two are the exact same thing and help to make your cinnamon rolls incredibly moist and decadent.
Should I pour milk over my cinnamon rolls while baking?
Yes! Pairing fatty dairy like heavy cream with cinnamon rolls results in a tender and delicious cinnamon roll.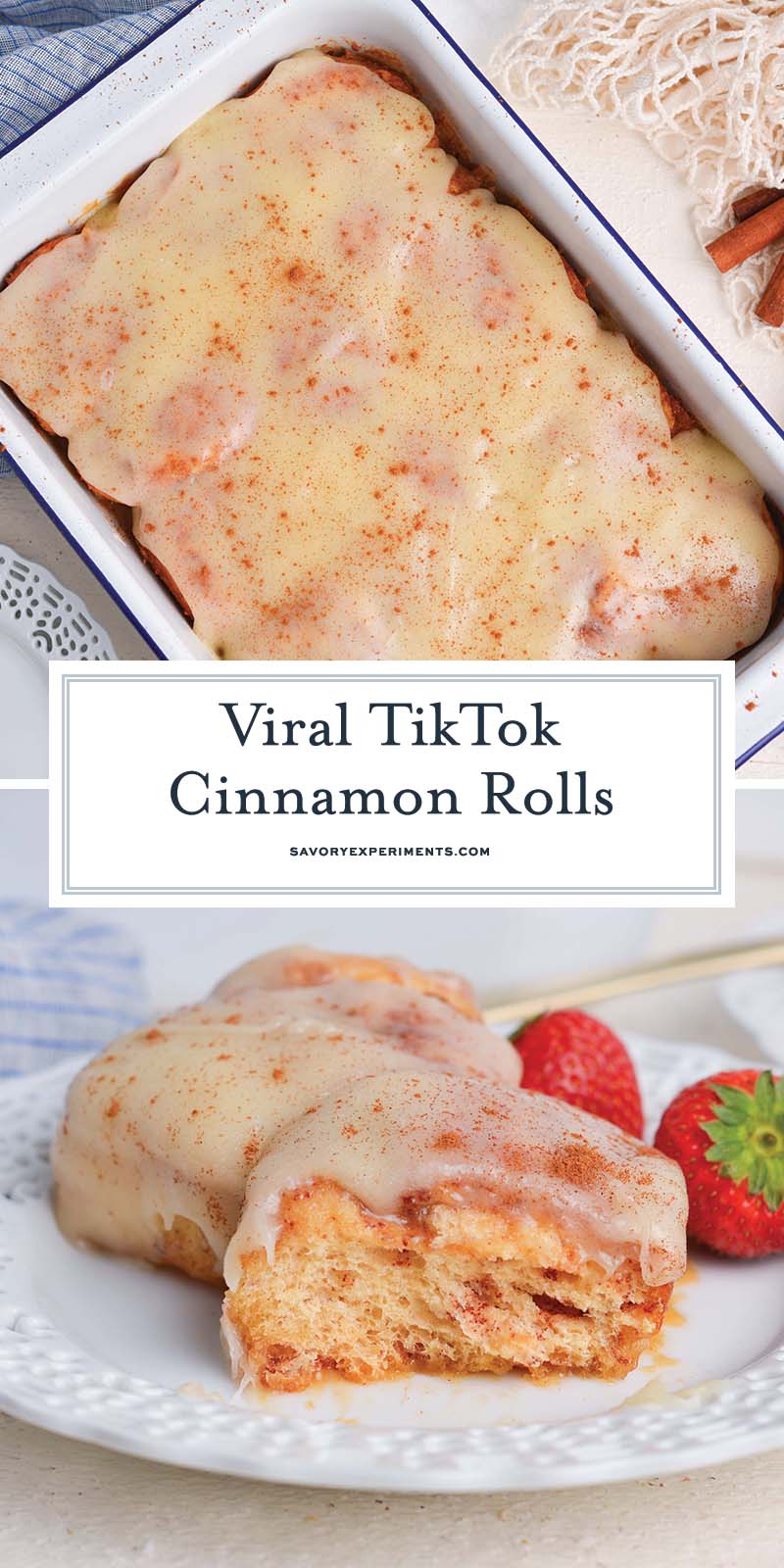 More Sweet Breakfast Goodness
Looking for more deliciously sweet breakfast ideas? We've got you covered!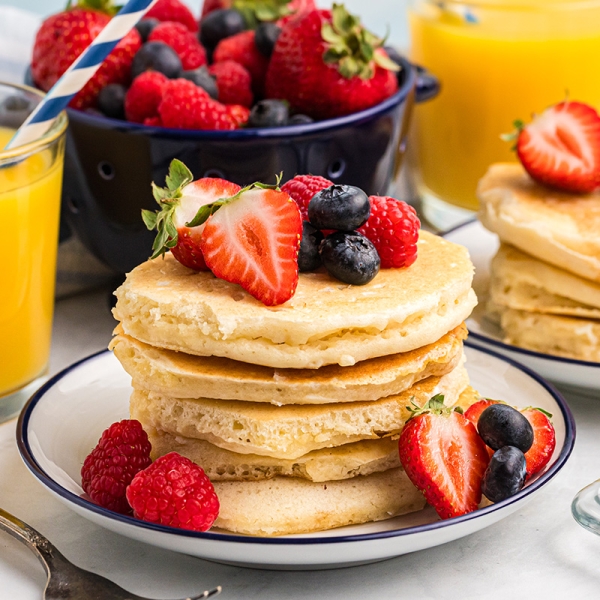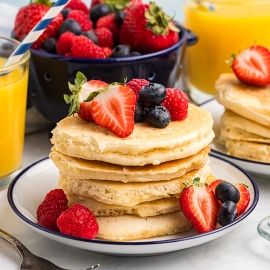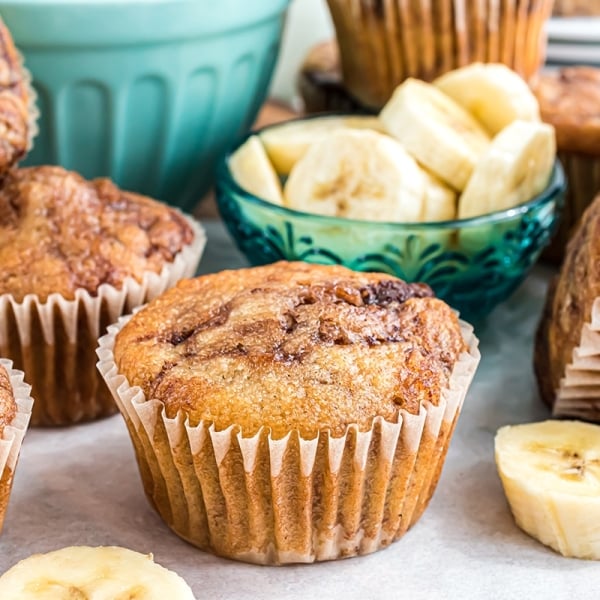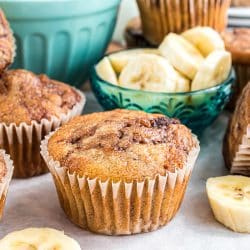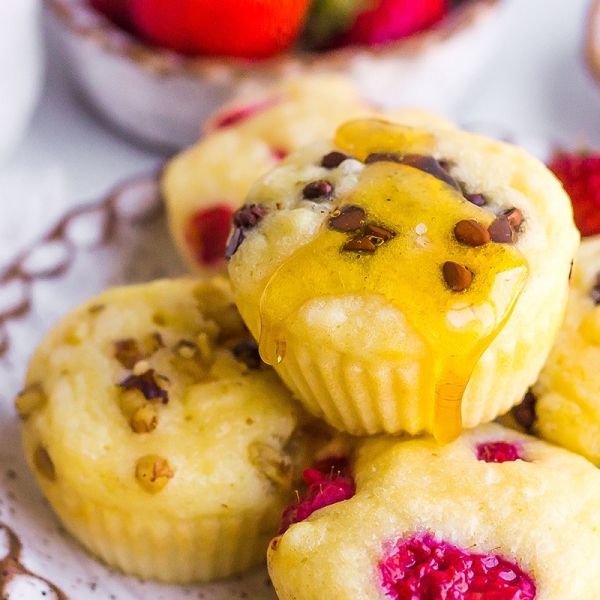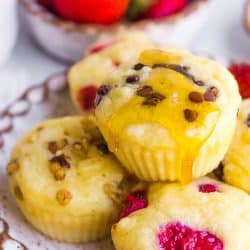 Pancake Muffin Recipe
Pancake Muffins take your favorite homemade pancake recipe and turn it into an easy grab-and-go breakfast. No fuss or flipping involved, with all of the pancake flavor included!
See The Recipe!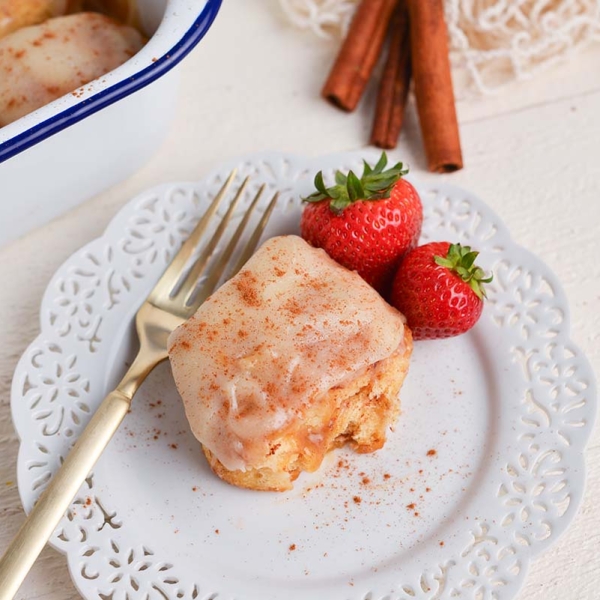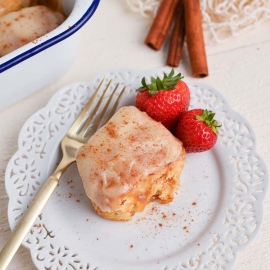 TikTok Cinnamon Roll Recipe
These EASY TikTok Cinnamon Rolls are just the ones in a can, but amplified with a cinnamon spiked caramel and extra, extra cream cheese glaze!
Instructions
Preheat the oven to 350°F. Grease a 9×13 baking dish with shortening. Use a smaller casserole dish if you want taller rolls.

Place unwrap the cinnamon rolls, setting aside the glaze topping for later, and arrange them in a single layer in the prepared pan.

Pour the cream over the tops and around the rolls.

In a small microwave-safe bowl, melted the brown sugar and then whisk in the cinnamon and nutmeg. Spoon over the top of each roll.

Cover tightly with foil and bake for 30 minutes or until the center roll passes the toothpick test.

Remove and allow to cool while you make the topping.

In a small microwave-safe bowl, combine the butter and cream cheese. Heat in the microwave for 30-40 seconds, or until you can stir it together smoothly. Add the powdered sugar, vanilla, additional salt and two reserved glazes. Stir until no streaks remain.

Drizzle over warm rolls. Serve immediately.

If you've tried this recipe, come back and let us know how it was in the comments or star ratings.
Notes
You can also use the larger 5-roll package for a total of 10 larger cinnamon rolls.
Nutrition
Calories:
211
kcal
,
Carbohydrates:
18
g
,
Protein:
1
g
,
Fat:
15
g
,
Saturated Fat:
9
g
,
Polyunsaturated Fat:
1
g
,
Monounsaturated Fat:
4
g
,
Trans Fat:
0.4
g
,
Cholesterol:
39
mg
,
Sodium:
155
mg
,
Potassium:
35
mg
,
Fiber:
0.04
g
,
Sugar:
16
g
,
Vitamin A:
489
IU
,
Vitamin C:
0.1
mg
,
Calcium:
25
mg
,
Iron:
0.2
mg