Breakfast cannoli is a new-to-me idea but man I'm love these cannoli pancakes! One of my new favorite fun pancake recipes!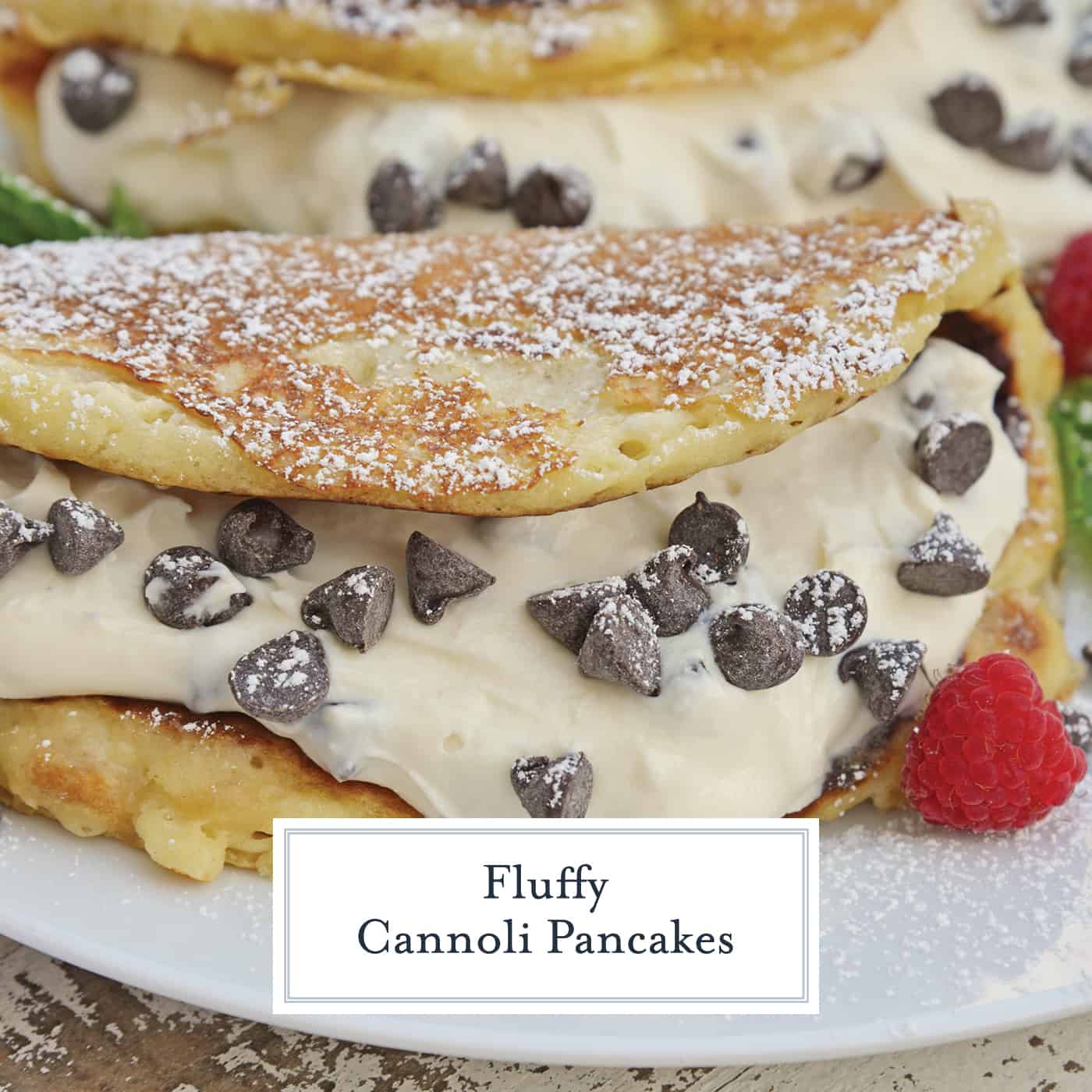 These Cannoli Pancakes are the ultimate decadent but fun pancake recipe. Loaded with sweet, creamy cannoli filling this breakfast cannoli is like starting your day with dessert!
Breakfast is a meal I don't typically dedicate a lot of time to but when I do, I like to do it right! Boring and basic breakfasts don't cut it for me and even though I love traditional pancakes, I'm always on the hunt for new unique pancake recipes.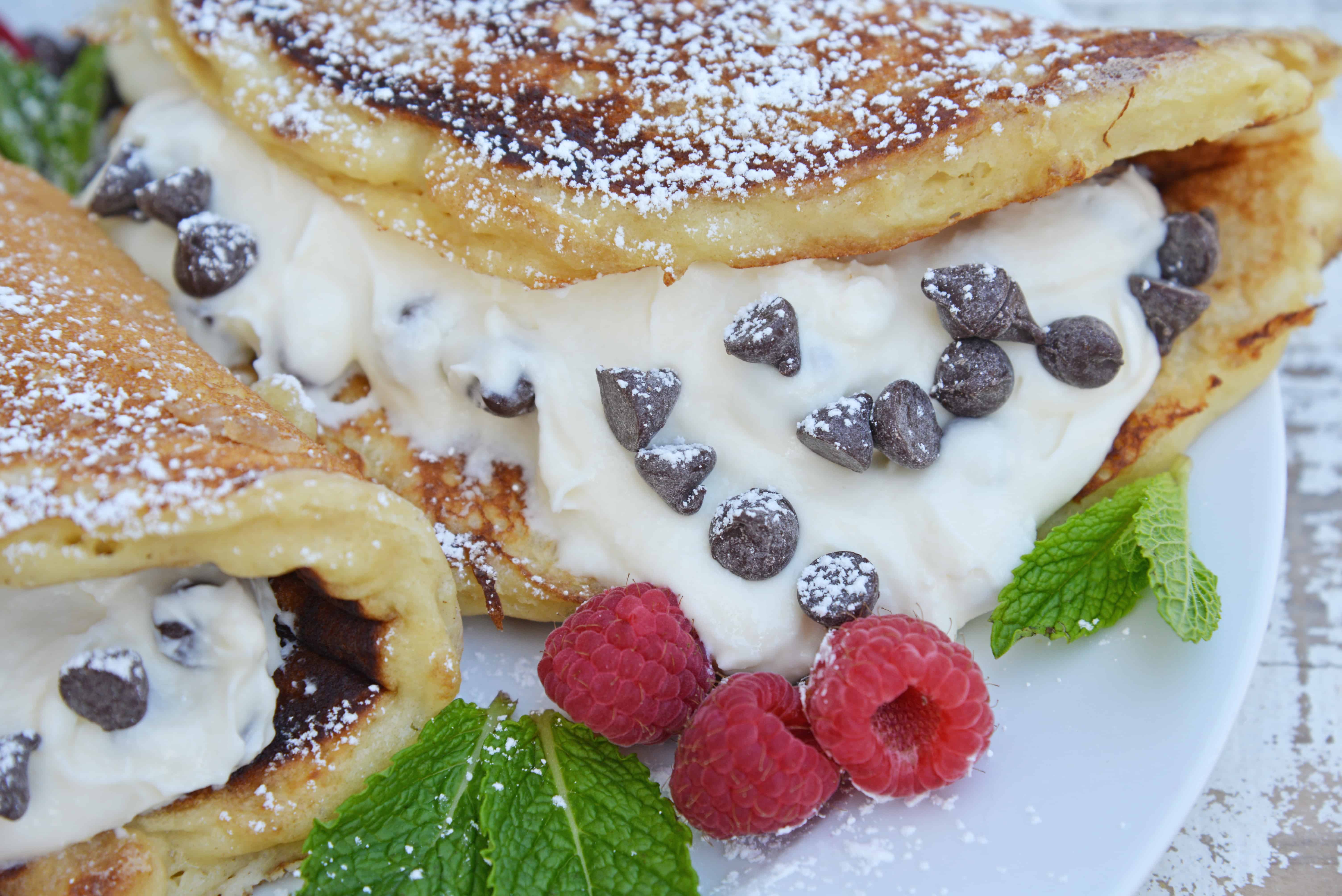 These Cannoli Pancakes are my new breakfast obsession and my go-to special occasion breakfast or brunch item. Loaded with rich cannoli filling, Cannoli Pancakes are a truly decadent breakfast treat.
Have you ever made cannoli filling before? Sounds easy, right? Just some ricotta cheese blended with powdered sugar? Wrong! So wrong!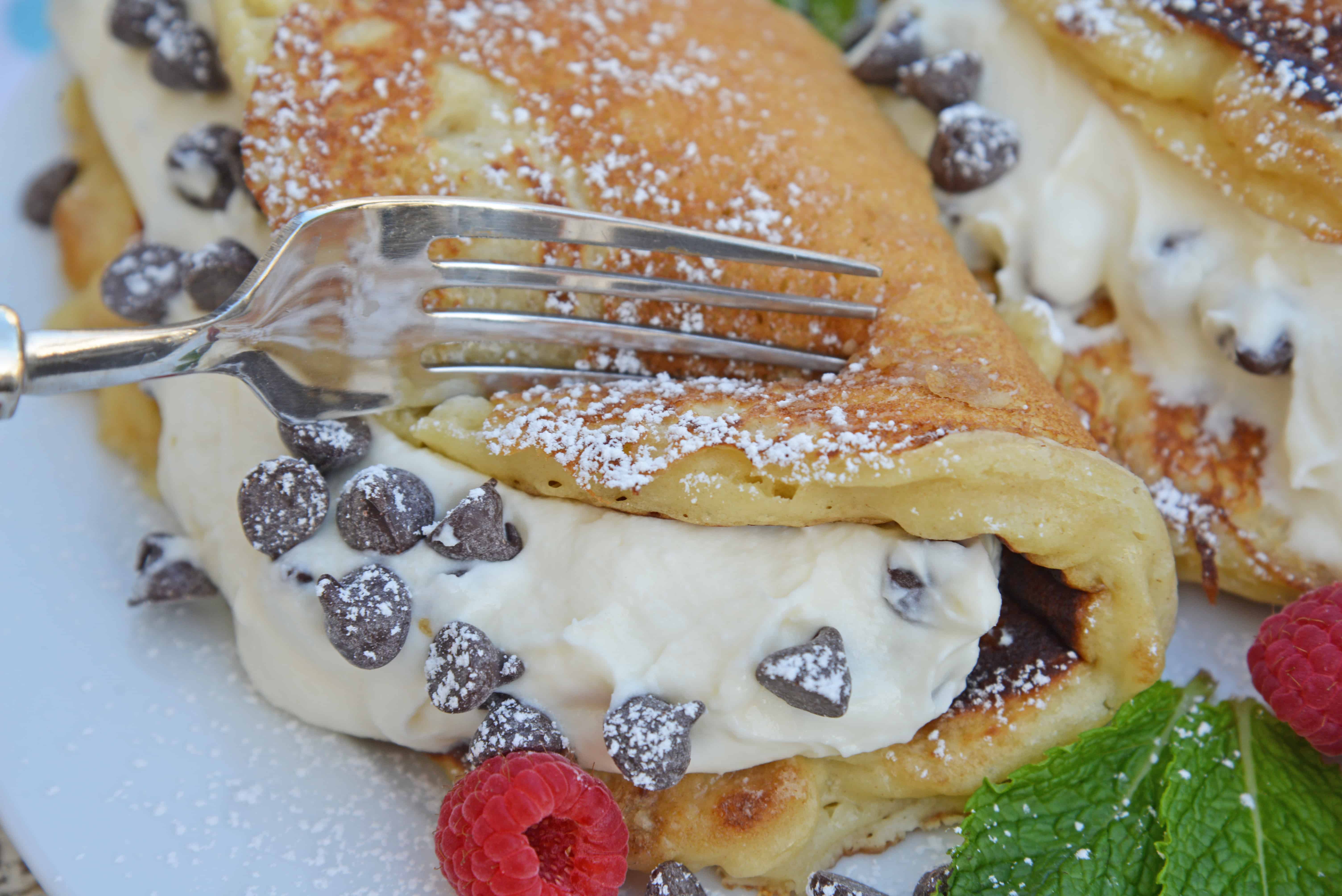 I bombed several times before landing on the right cannoli filling, so take my advice when preparing your own and prevent ending in cannoli disaster.
The key to a good cannoli filling is super dry ricotta cheese. Most recipes will tell you to drain it, but that doesn't seem to be enough. Even if your ricotta seems to be dry to begin with, as most whole milk ricottas are, don't be fooled.
You will be so sad and disappointed when you go to blend and your cannoli filling is a soupy, grainy mess.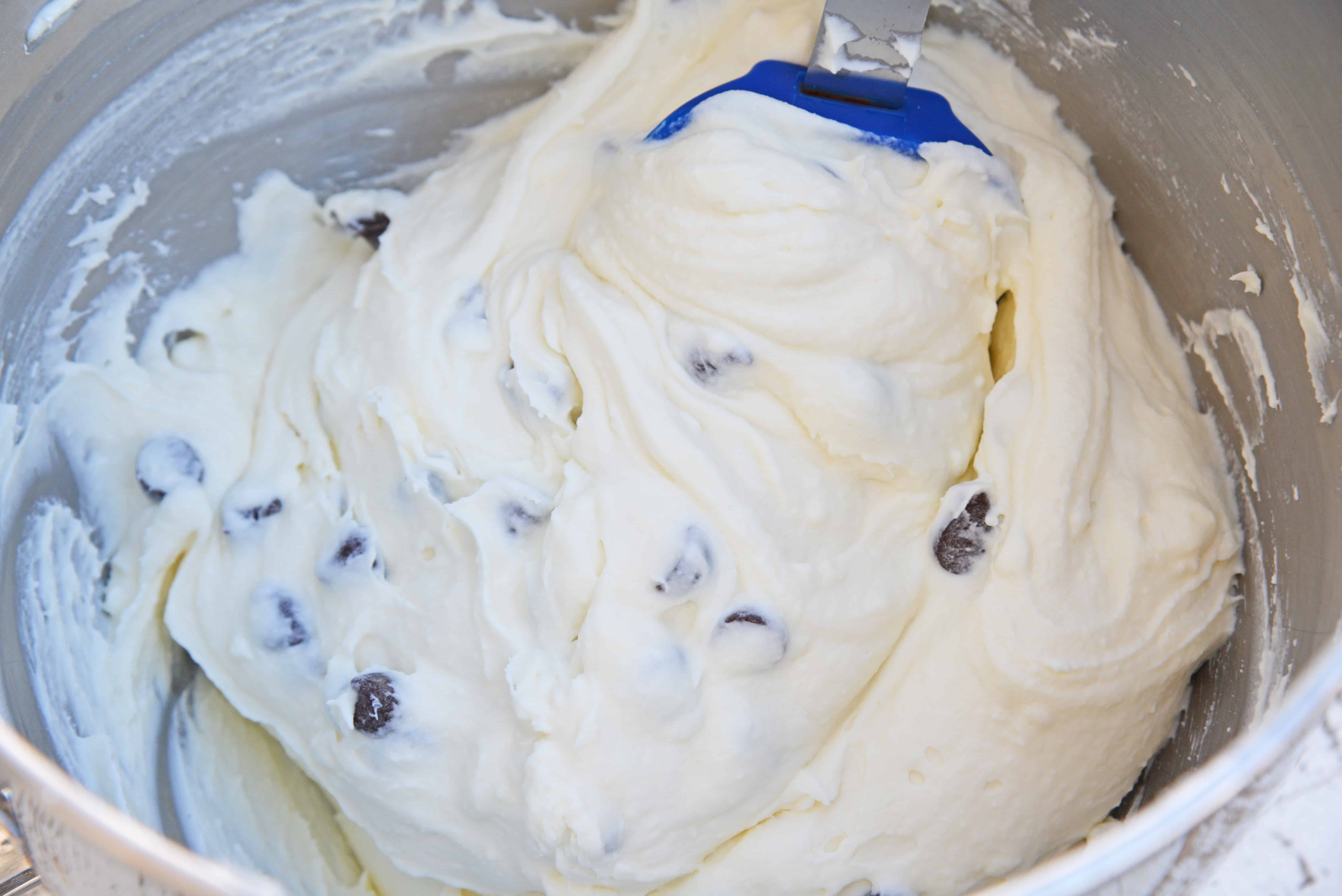 How to Make the Perfect Cannoli Filling:
Use whole milk ricotta cheese and mascarpone. Mascarpone will add depth and creaminess to the final product.
Dry out your ricotta well. Drain it in a fine mesh sieve lined with cheesecloth in the refrigerator, uncovered overnight. In the morning, wring it in the cheesecloth to push any more moisture out. Roll the dry ricotta on a few paper towels.
Whip the mascarpone before adding ricotta. Whip the two together for several minutes to prevent lumps of mascarpone in the filling. Then add the rest of the ingredients.
I love using a double fold vanilla extract, of which I make homemade. It makes for a super rich and decadent filling.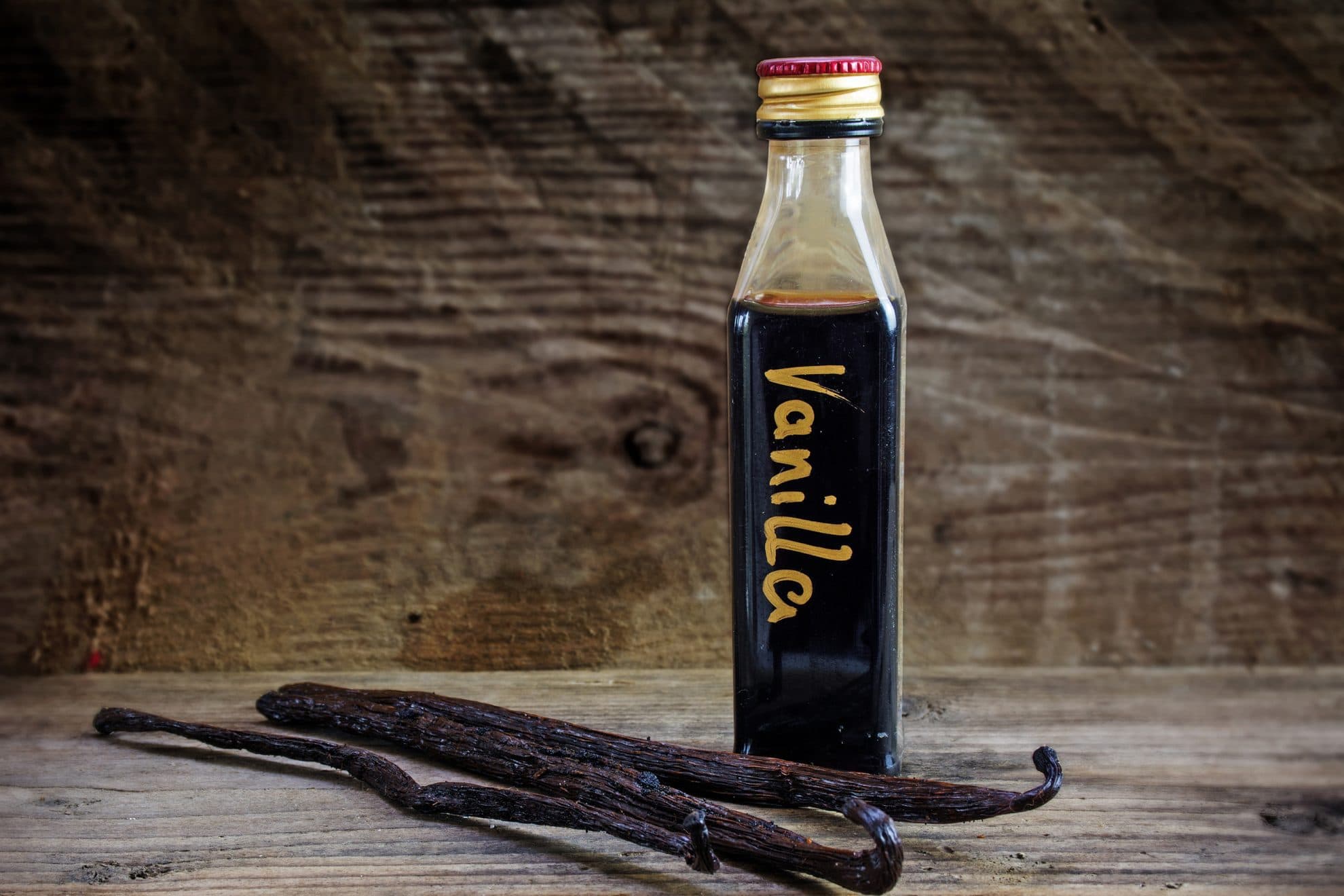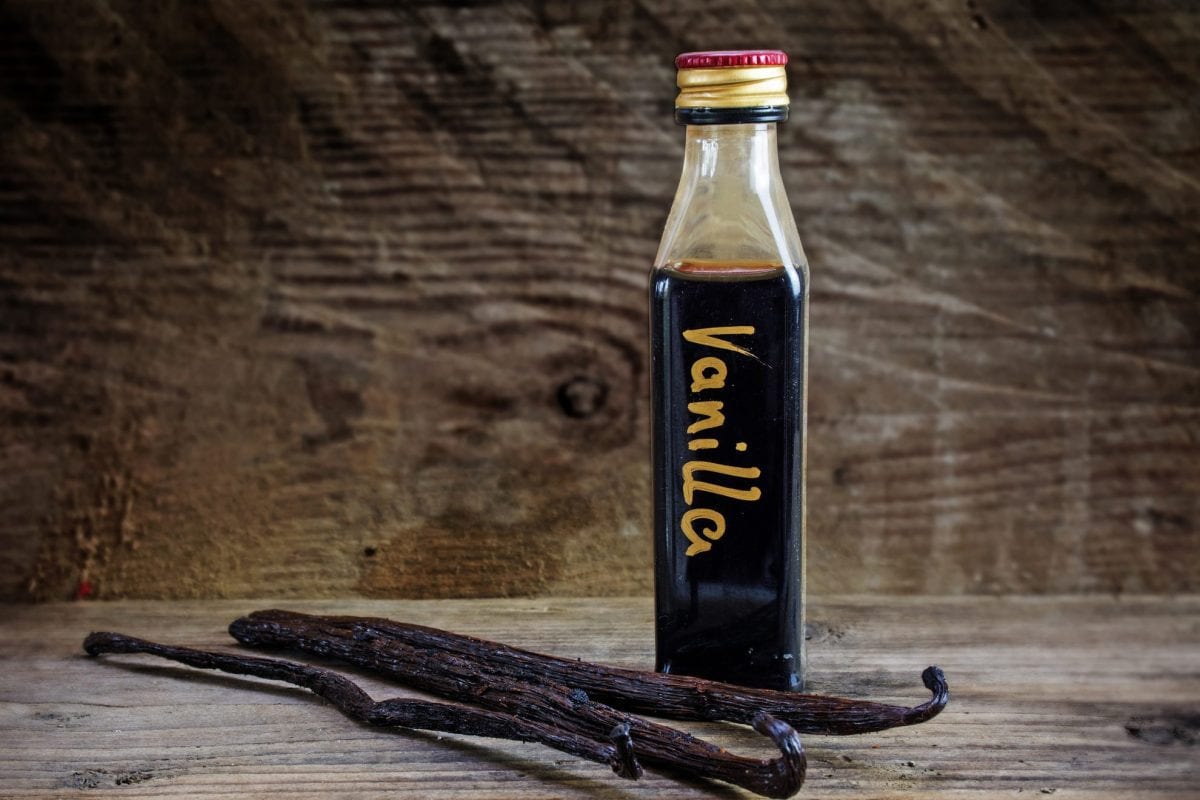 More about delicious pancakes…
Cannoli is something I've always associated with dessert, so I was surprised to discover that breakfast cannoli is actually a thing. Pleasantly surprised, that is.
It was perfect timing to, on my quest for new fun pancake recipes. I love cannoli filling and I love unique pancakes so really, what could be better?
Since Cannoli Pancakes are so rich and sweet, they're definitely best saved for a special occasion breakfast. As much as I love them, I definitely could not eat these daily.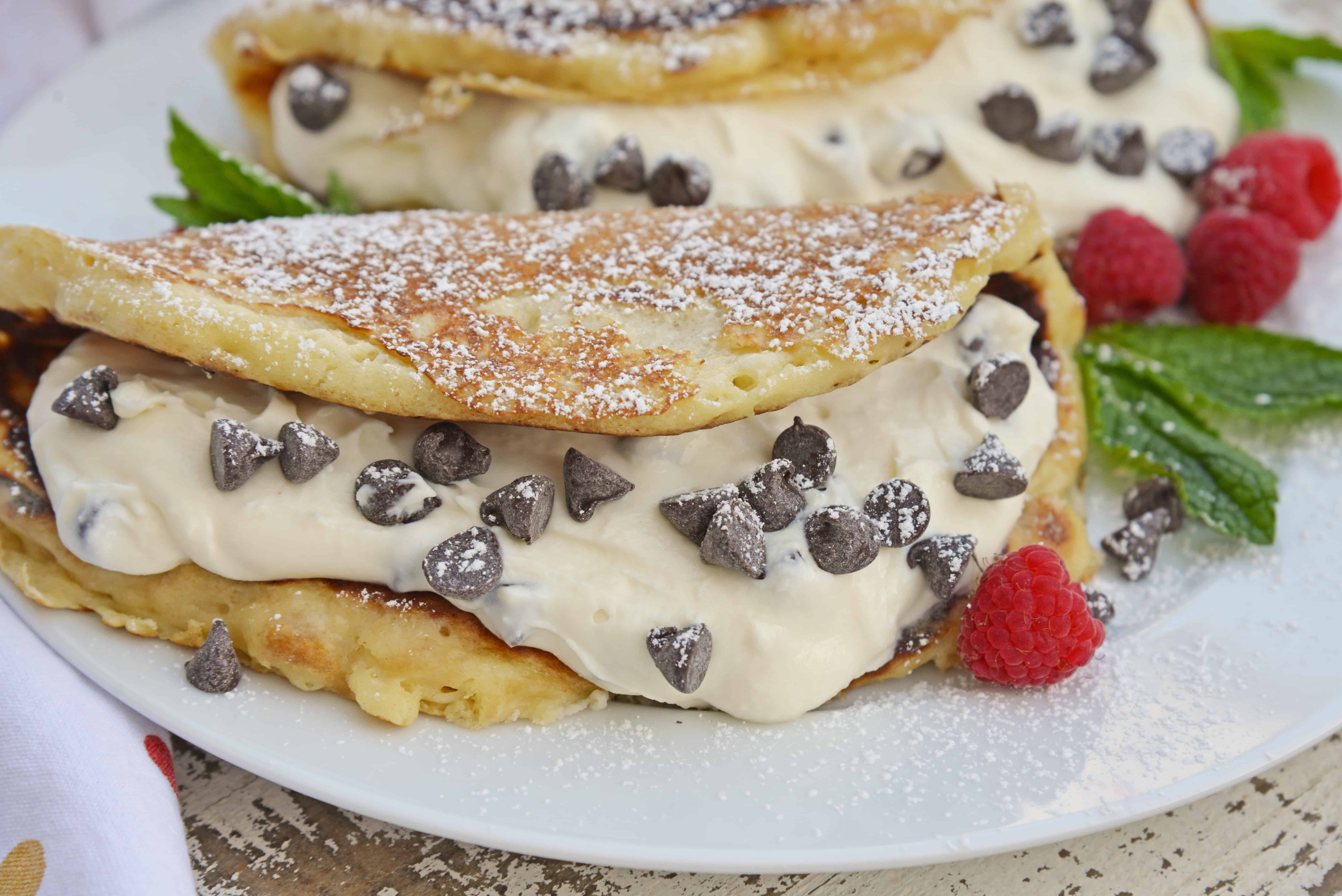 Instead, I'll be keeping this recipe up my sleeve for celebratory brunches and holiday breakfasts. This would even make a delicious Christmas morning brunch!
One thing to keep in mind is that since the ricotta cheese for the cannoli filling must be drained overnight, Cannoli Pancakes are a breakfast you'll want to plan in advance.
You may like these other fun pancake recipes: