Tired of the same old Thanksgiving classics? This list of Alternative Thanksgiving Meals is sure to give your Thanksgiving dinner a welcome update!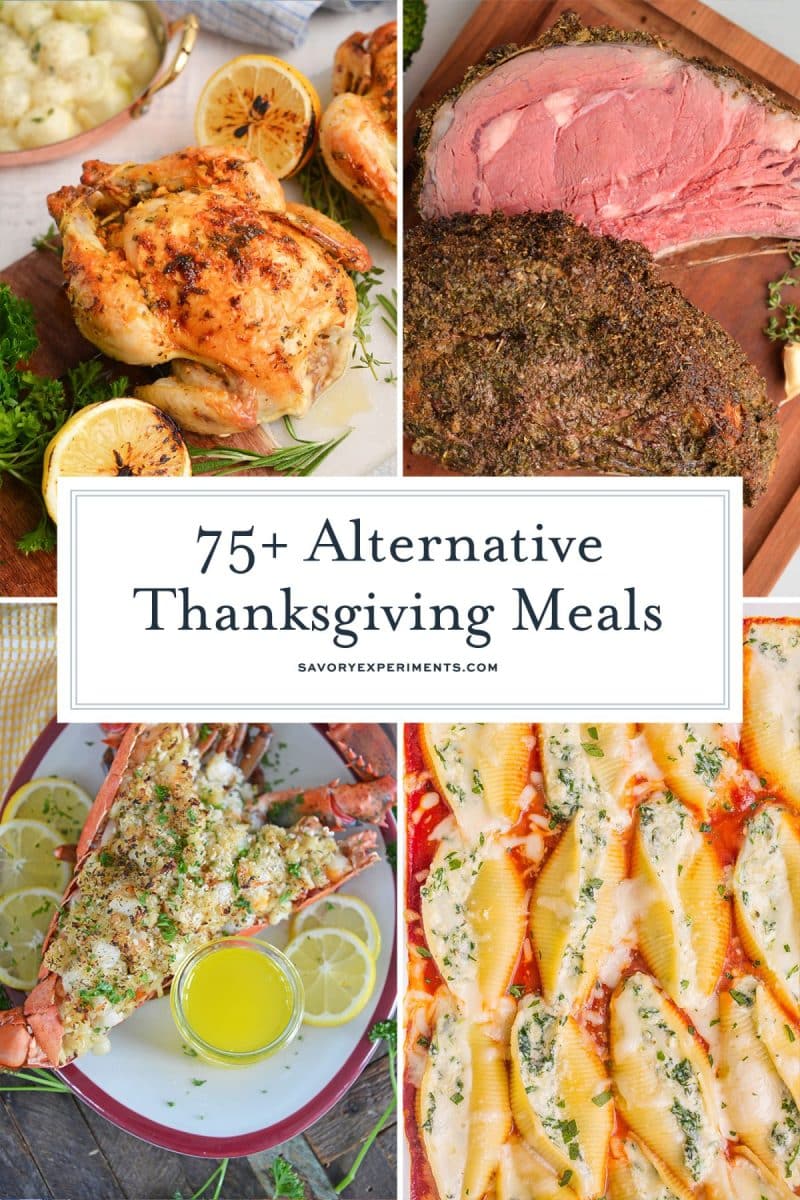 It's that time of year; the grocery stores shelves are stacked with all kinds of things for the holiday season.
Of course you have the classic recipes like sweet potatoes, green beans and pumpkin pie. But why not start a new tradition?
The main course for your Thanksgiving table doesn't need to have those classics. You can still serve delicious recipes on your Thanksgiving menu that change the game a little.
Turkey Dinners
Maybe you still want that traditional Thanksgiving meal, but aren't feeding enough people to justify making a whole turkey? These turkey breast recipes are the answer!
Still full of all of that delicious Thanksgiving turkey flavor, making a turkey breast is a great solution to hosting a smaller crowd.
Chicken Dinners
From cornish game hens to stuffed chicken breasts, these chicken dinners will be a welcome addition to your spread on Thanksgiving day.
Pork Dinners
With recipes like a crown roast of pork on your dinner table, I promise no one will even be missing the turkey! Alternative Thanksgiving meals don't get much better than this!
Beef Dinners
As a turkey alternative, these beef recipes will take center stage. Perfect for special occasion of any kind, they're a delicious alternative to making a whole bird.
Seafood Dinners
Lobster and crab are sure to get your family in the holiday spirit! It's the perfect way to add a festive touch to your big day. They take the cake when talking about alternative Thanksgiving meals.