Get ready…. Crab Stuffed Beef Tenderloin is coming your way….
I'm a girl who loves to dine out. If you've ever seen my Baltimore Foodie section or Instagram page, you know that I'm constantly on the move and trying new things. This has also led to my new goal of making it to the gym more frequently…which I'm not doing so good at. I also love to cook at home, obviously, one would not blog about food if they did not enjoy being in the kitchen. Generally, I'm happy in either environment as long there is food unless it is one three events: Valentine's Day, New Year's Eve and my birthday. On these dates I prefer to stay at home.
Hubby and I put on our comfy clothes, cue up some classic rock on Pandora and sing our way around the kitchen preparing our meal, which is usually way too much food. One of the things I love about the man is that he has no concept of moderation. This is also one of the reasons I'm in such need of the gym, apparently I lack that concept as well.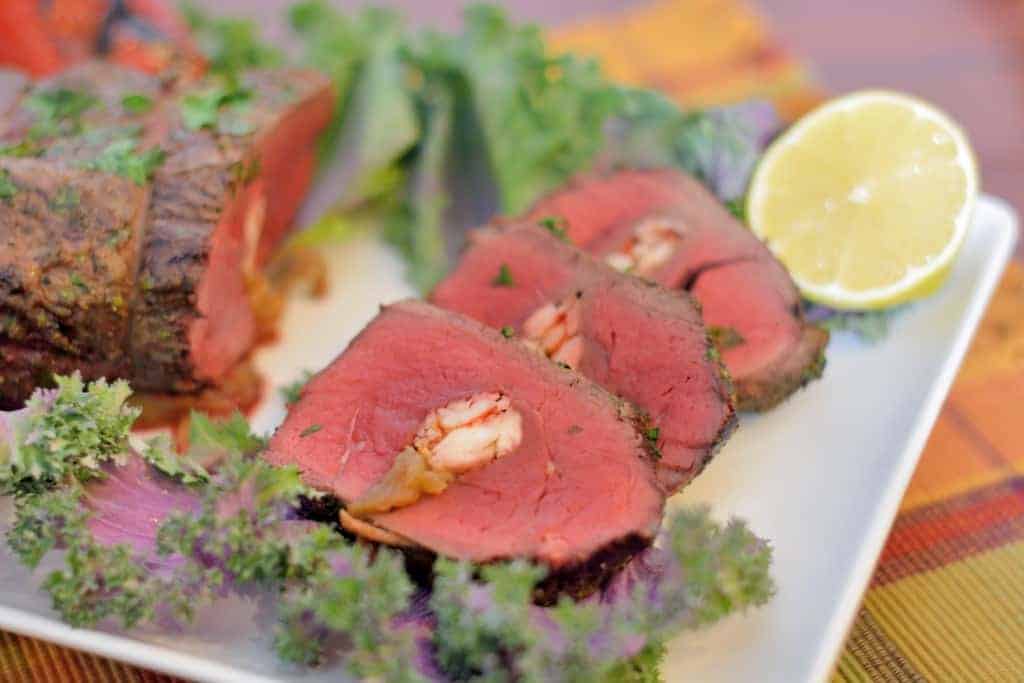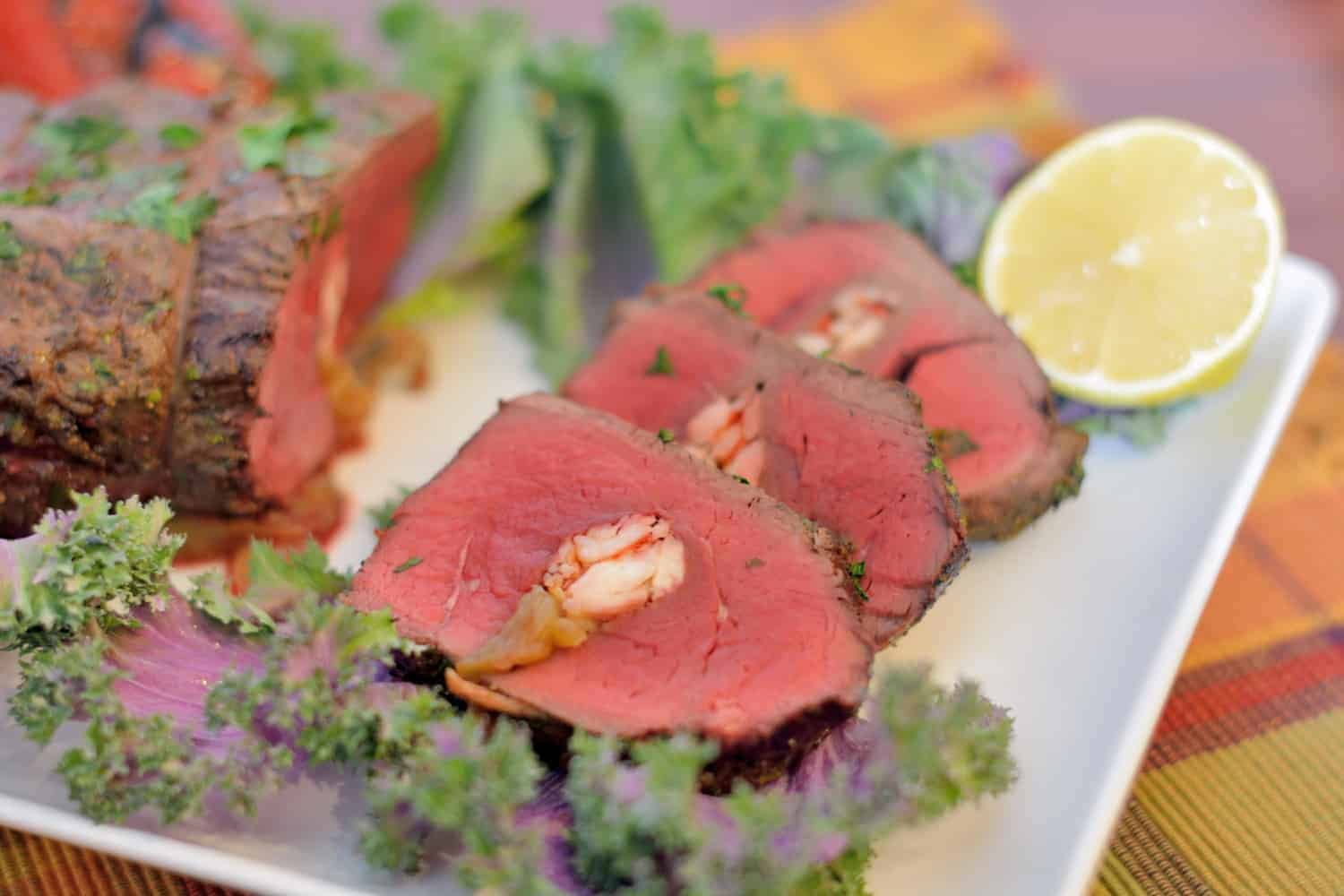 Anyhow, moral of this story is that Crab Stuffed Beef Tenderloin is a simple, yet elegant dish worthy of all three special occasions I chose to stay home. Sweet caramelized onions and buttery crab season beef tenderloin from the inside out. Crab Stuffed Beef Tenderloin is best consumed wearing fleece pajama pants with a burgundy bowl full of something warm and dry and sides of Mascarpone Mashed Potatoes and Pepperoni Crunch Broccoli. It also reminds me of a concept recently discussed with Baltimore Chef and native, John Shields, looking at stretching our more costly ingredients. One crab leg is scarcely enough to serve one for dinner and will still cost you a little more than chicken, but stuff it into a roast and voila, a full fancy-pants meal!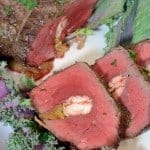 Crab Stuffed Beef Tenderloin
Ingredients
1 1/2

pound

beef tenderloin

trimmed of excess fat

1

king crab leg or 2 snow crab legs

shelled and meat removed

1/2

cup

caramelized onions

1/4

cup

butter

melted

1/4

teaspoon

garlic powder

2

teaspoons

olive oil

1

tablespoon

fine sea salt

1

tablespoon

finely ground black pepper

Kitchen twine
Instructions
Prepare caramelized onions and de-shell crab leg(s) and roughtly chop meat. Butterfly beef tenderloin, cutting directly to the middle the whole way down, but allowing at least 1 1/2 inches on the bottom (so it doesn't split).

Melt butter in medium bowl along with garlic powder. Toss roughly chopped crab in melted butter.

Spread butterflied beef, cut side up, flat on a surface. Line center with crab mixture and then caramelized onions. Pull flaps together (it looks like it won't fit, but it will!) and tie tightly with kitchen twine every 1 1/2 inches.

Rub beef tenderloin will olive oil, and then massage with fine sea salt and pepper. Allow to sit for 20 minutes.

Preheat oven to 400 degrees. Place in oven and roast to desired temperature, 30 to 35 minutes for medium-rare, 35-40 for medium. Times will vary depending on exact thickness of your tenderloin.

Transfer to a cutting board. Tent and let rest for 10 minutes before carving. Remove twine and slice thickly. Enjoy your Crab Stuffed Beef Tenderloin.