Do you enjoy lemon? Garlic? Honey? Then Honey Lemon Garlic Chicken should be your dinner tonight!

Honey Lemon Garlic Chicken is an easy dinner recipe made with garlic and honey to make this sauce bright and tasty! Serve lemon chicken over pasta, rice or toasted couscous.
For this recipe, I participated in a "lemon challenge" although maybe challenge isn't the right word, more of a creative effort. Ten bloggers were asked to come up with mind blowing lemon recipes to share with each other and our readers. Make sure you scroll past the recipe to the rest!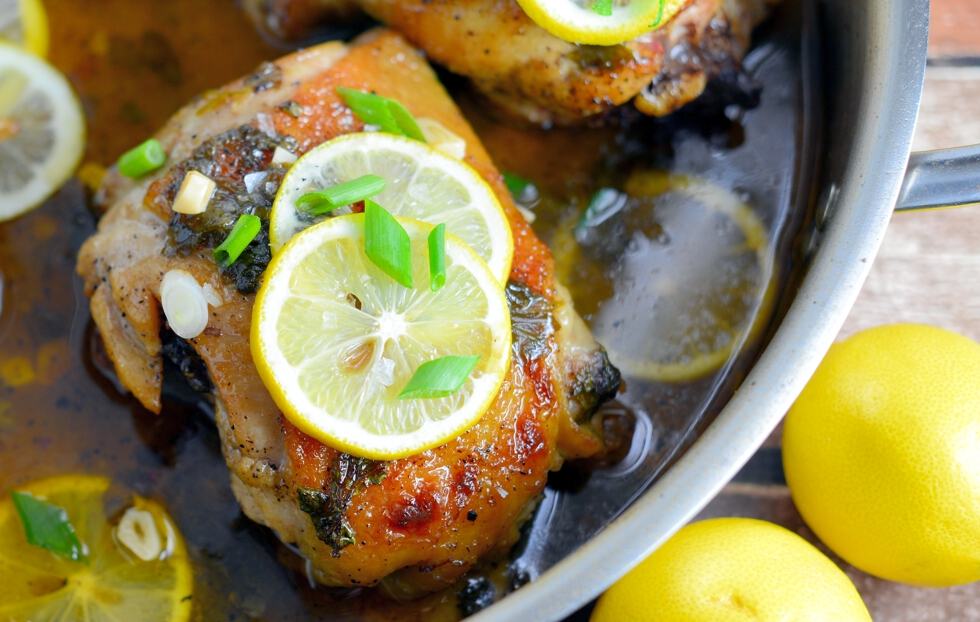 Fresh lemon juice, honey and garlic create a bright sauce without having overwhelming flavors from any individual flavor. Smoked paprika gives the sauce that "I just can't put my finger on it" flavor.
This is a great recipe to make for a crowd, just brown chicken ahead of time, cover with sauce and reheat in the oven before serving. However, from start to finish, this Honey Lemon Chicken Recipe only takes 35 minutes, so it is also a good weeknight meal option.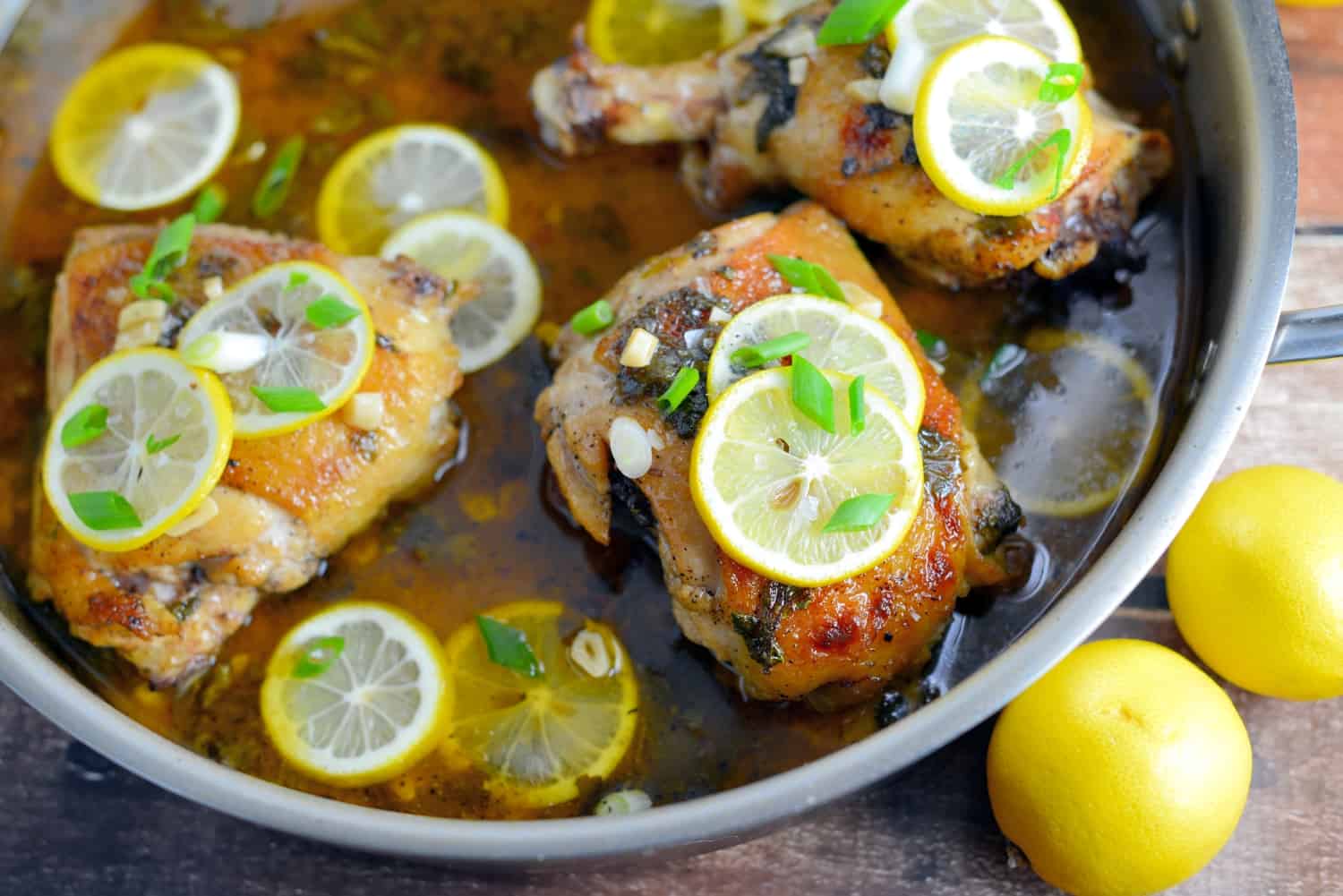 I enjoy my Honey Lemon Garlic Chicken over Toasted Couscous because it really soaks up additional sauce and nuggets of mild garlic, but you can also serve it with angel hair pasta or rice. After you make such a delectable sauce, you don't want any of it to go to waste.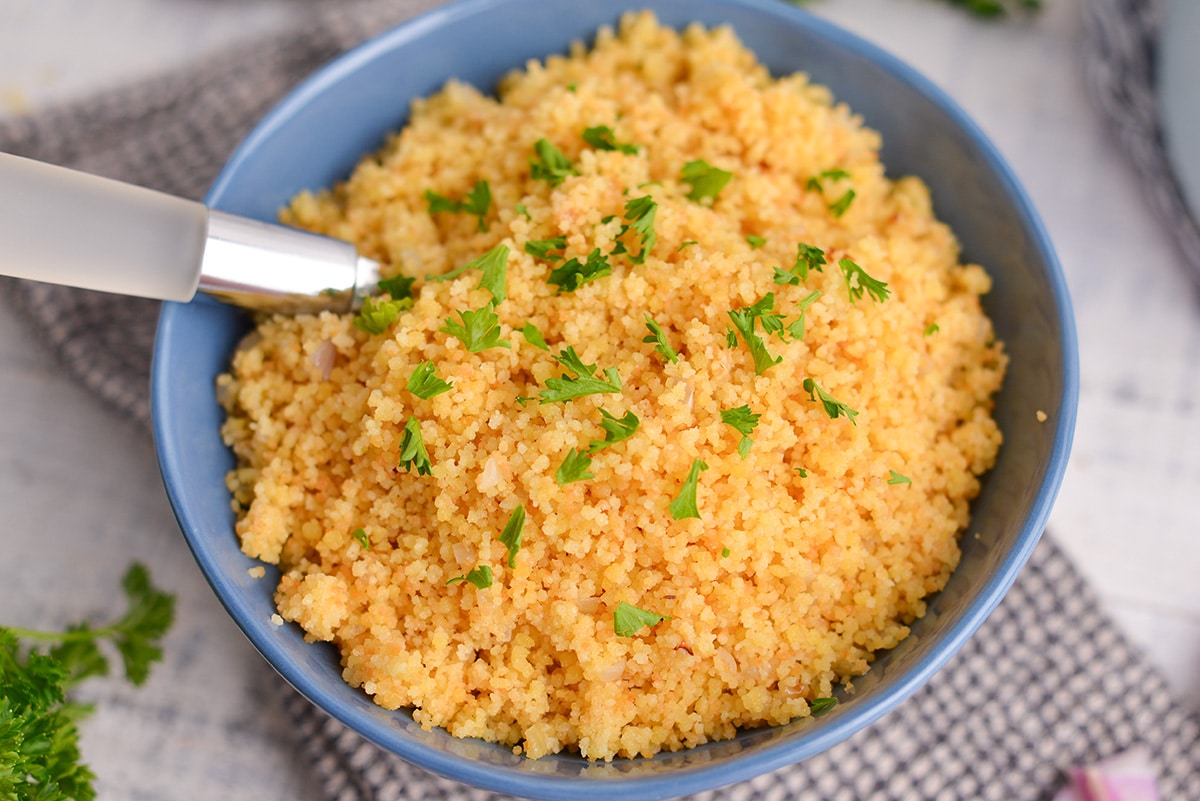 Although 6 cloves of garlic seems like overkill, it really isn't. Did you know how much flavor garlic emits is based on how many of its membranes are ruptured? Slice or dice garlic and it will be milder than minced or crushed. Cooking garlic also tames the bite.
You can also reduce the garlic altogether to fit your family preferences. One thing is for sure, this chicken recipe is sure to become a favorite!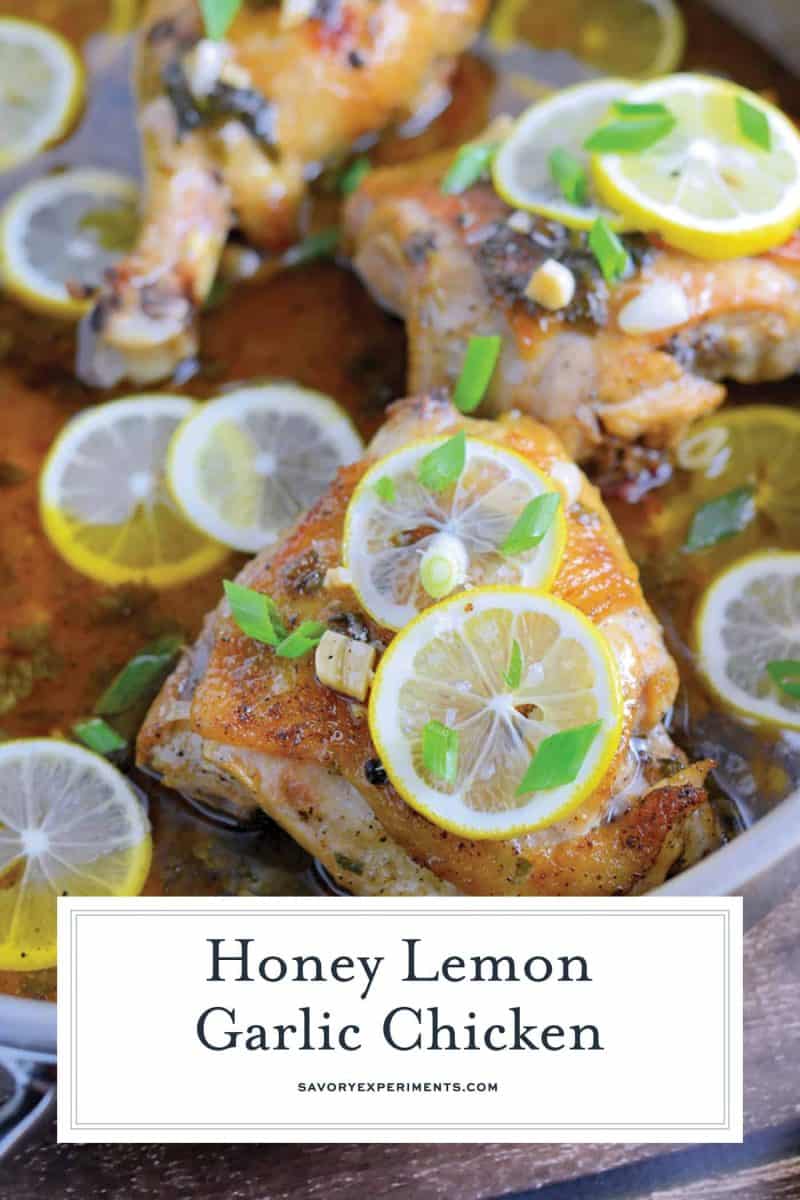 If you are searching for more chicken recipes, check these out!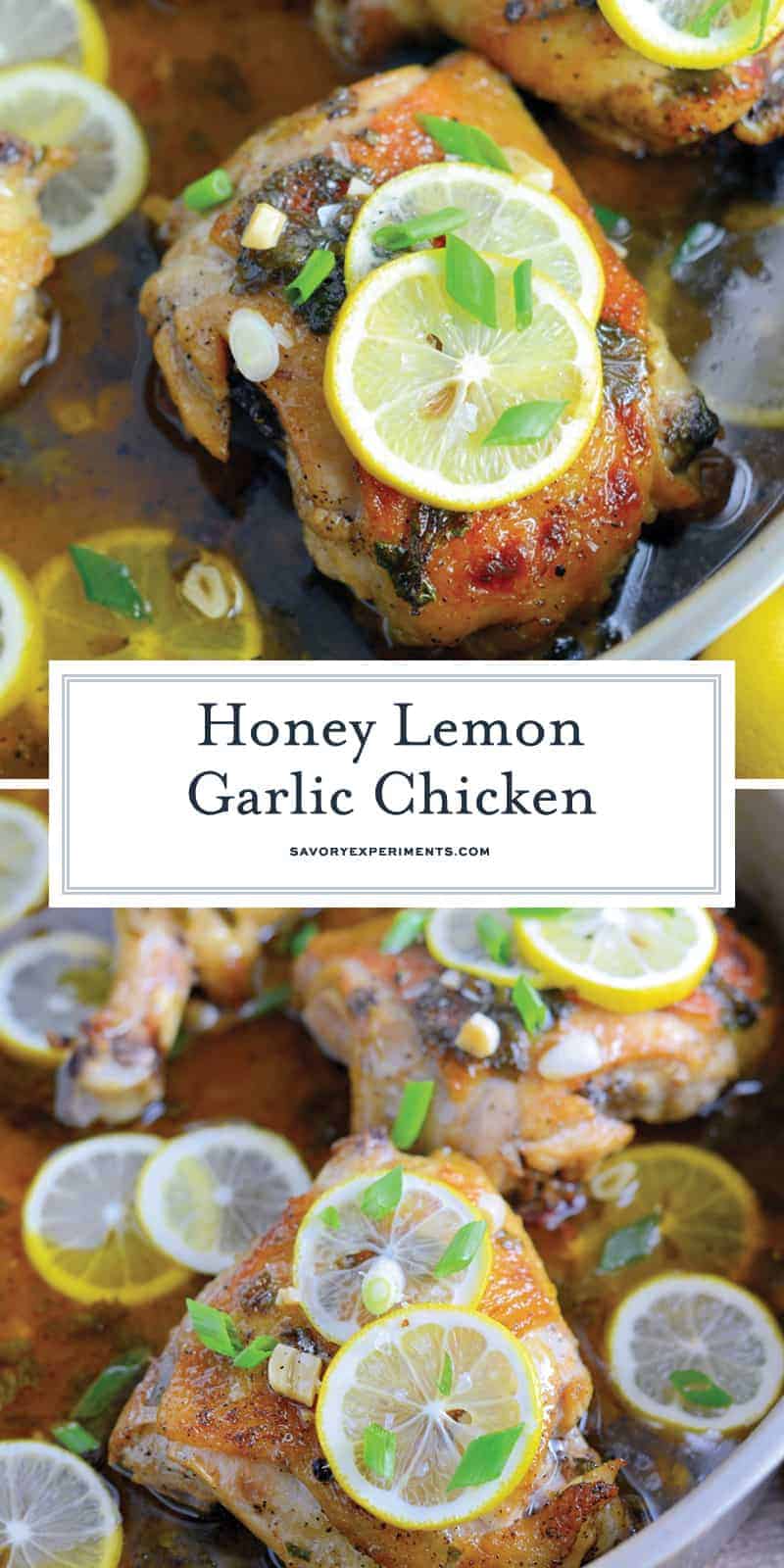 Check out all the other lovely lemon recipes below from bloggers who took part in our 30 Day Lemon Challenge.