Having a small Thanksgiving this year or just craving turkey for dinner? These turkey breast recipes are perfect!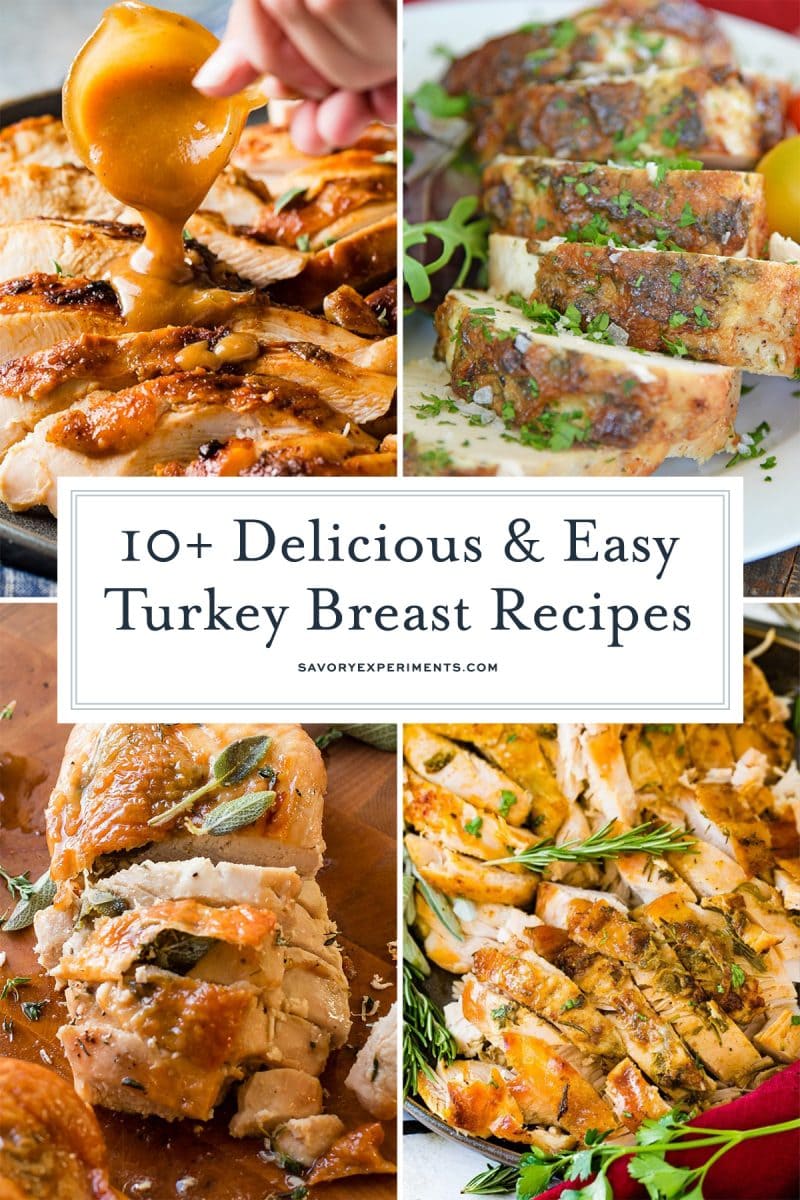 Turkey For a Smaller Group
Thanksgiving is going to look different this year for a lot of people. With social distancing in place, that might mean smaller gatherings than usual.
And while turkey is the star of almost all Thanksgiving dinners, a whole turkey is a LOT of meat. Especially for a small group of people. And unless you want leftover turkey for breakfast, lunch and dinner for the unforeseeable future, we need another solution!
That's where these turkey breast recipes come in! The average turkey breast serves about 4 people, which makes it the perfect for small gatherings.
And don't limit yourself to just Thanksgiving, either. Turkey breasts are great for just a regular weeknight dinner, too! And this list even includes a slow cooker and Instant Pot version to keep it easy.
Turkey Breast Recipes
These sides will go perfectly with you turkey breast recipes:
What Sides Should I Serve With Turkey Breast?