Crab Stuffed Lobster Tails is the ideal dinner for a special occasion. You won't beleive how easy they are to make!
Crab Stuffed Lobster Tails are the quintessential "special occasion" dish and can easily be made at home. Lump crab meat blended with seasoning stuffed into a buttery lobster tail.
There are a couple of things to remember so that your Stuffed Lobster Tails are every bit as good as restaurant quality. First, try to find unpasteurized crab meat. For a crab imperial you really want a blue crab, not stone or king. You will generally find this already picked in the seafood section. There are several types of crab meat: backfin, claw, jumbo and lump. Lump or jumbo work perfectly for this recipe. Back fin and claw are finer and don't look as impressive, but can still work.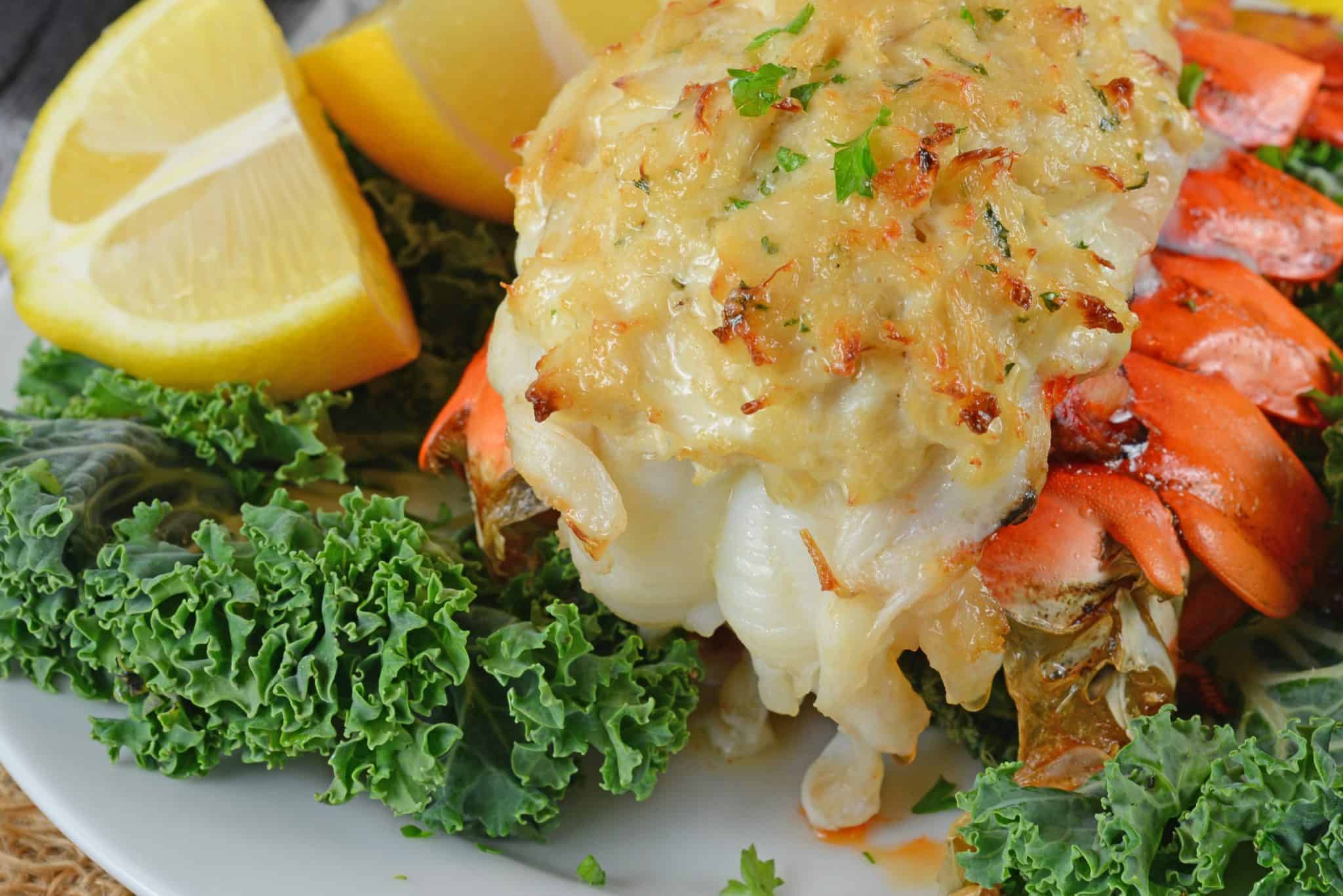 Next, you'll be tempted to get the biggest, baddest lobster tail you can find. For this type of recipe, larger isn't always better. You want a medium-large tail so the cooking times of the crab imperial and lobster tail are similar. If you are sure you want the mammoth size tail, baste it with butter and cook it several minutes before removing it and topping with crab imperial.
Lastly, here in Maryland, Old Bay reigns as the kind of seafood seasoning. Owned by a major spice company, you can typically find it in many grocery stores in the spice section. If you can't find it or don't care for the taste, just substitute fine sea salt. You can also top your Lobster Stuffed Lobster Tail with Clarified Butter or a "white butter" Buerre Blanc Sauce.
I serve my Crab Stuffed Lobster Tail with Crab Imperial Filet Mignon, which uses the same crab imperial topping, and Burnt Carrots (just try them, they are life changing). If you liked this recipe, you'll also love my Lobster Stuffed Cod and Crab Stuffed Beef Tenderloin! Scroll on down to check out more seafood recipes!
Make sure to PIN Stuffed Lobster Tail before you leave!
Print Recipe
Stuffed Lobster Tail
Yum
Crab Stuffed Lobster Tails is the ideal dinner for a special occasion. You won't beleive how easy they are to make!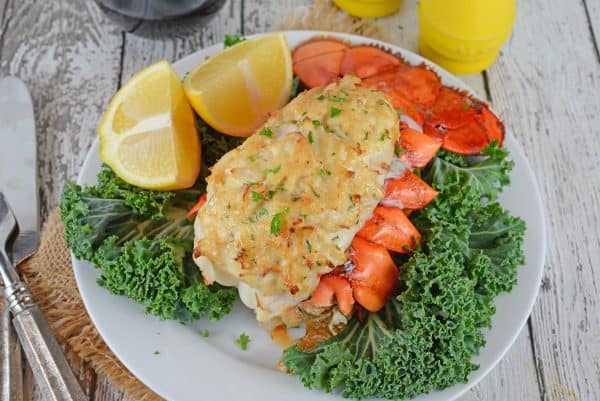 | | |
| --- | --- |
| | |
Preheat oven to 425 degrees.

In a medium mixing bowl, whisk together mayonnaise through Old Bay seasoning. Gently toss crab into mixture with a fork, making sure that you don't break up the large pieces of crab.

Pull the edges of the split lobster shells apart and gently lift the tail meat to rest above the shells. Place the prepared lobster tails on a baking sheet.

Brush tops with melted butter. Evenly divide and gently press crab imperial mixture into the tops so it doesn't fall off.

Bake for 10-12 minutes or until lobster tails are opaque and crab imperial is browned. Serve with lemon wedges.
Comments make us happy, leave one!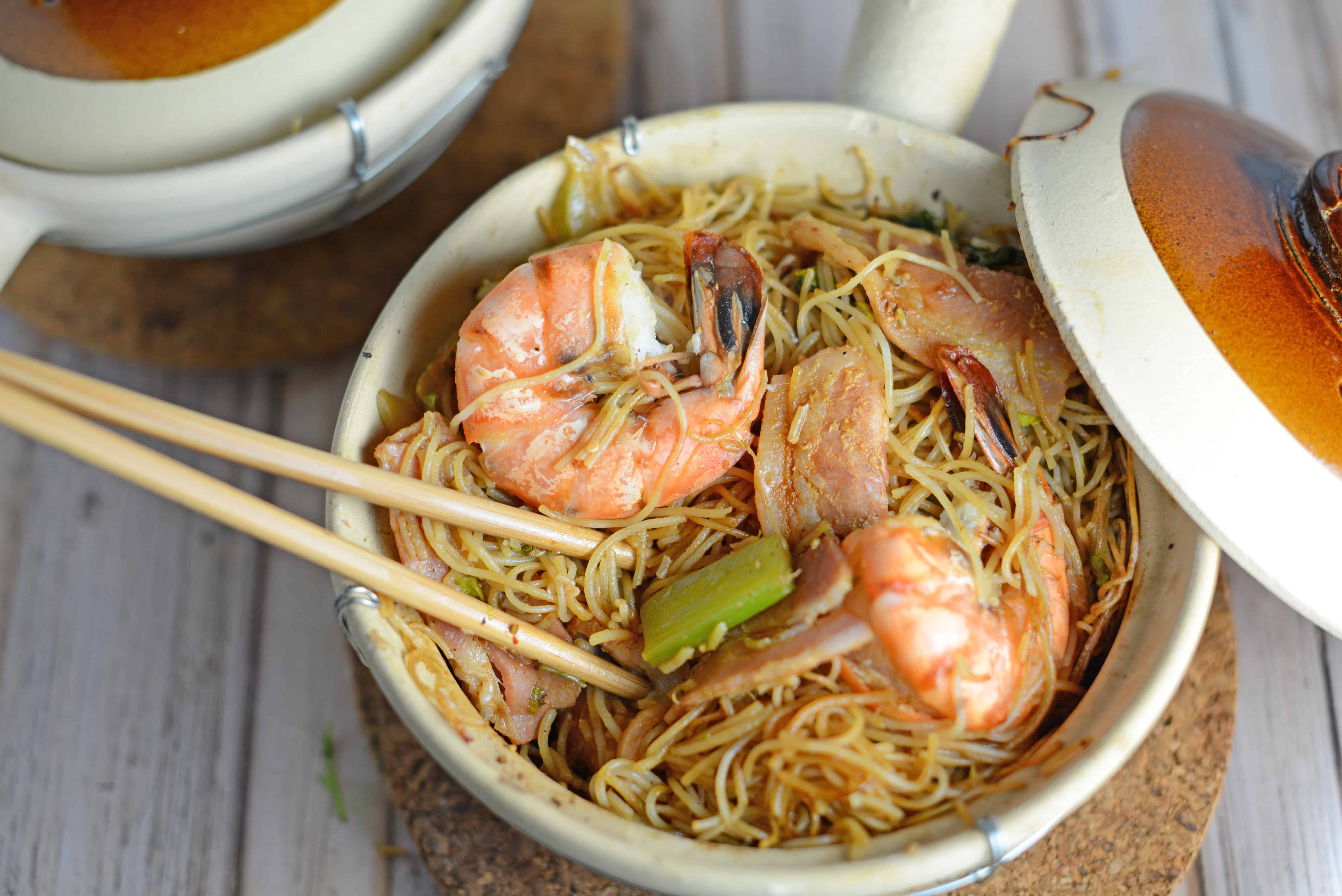 Thai Shrimp with Glass Noodles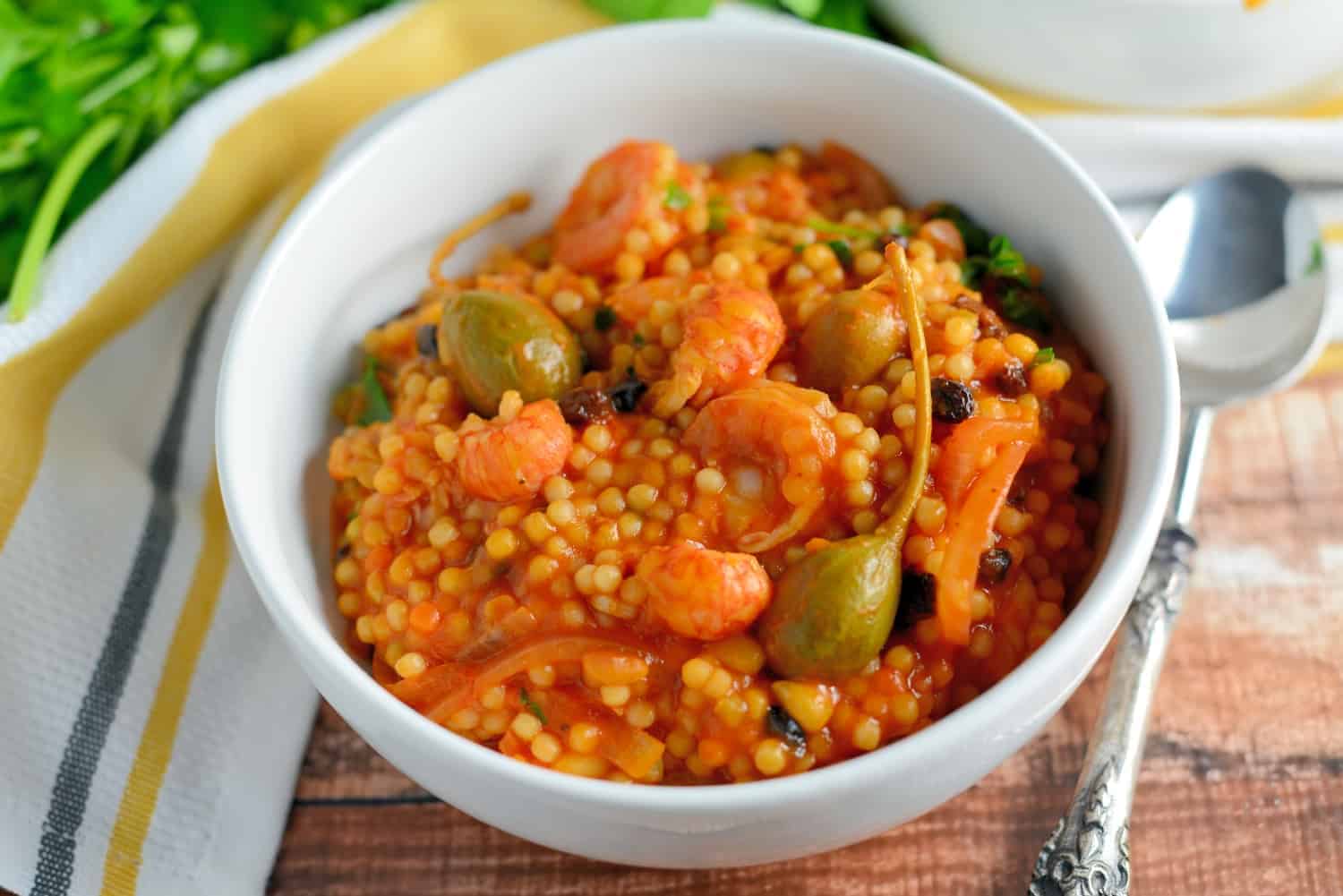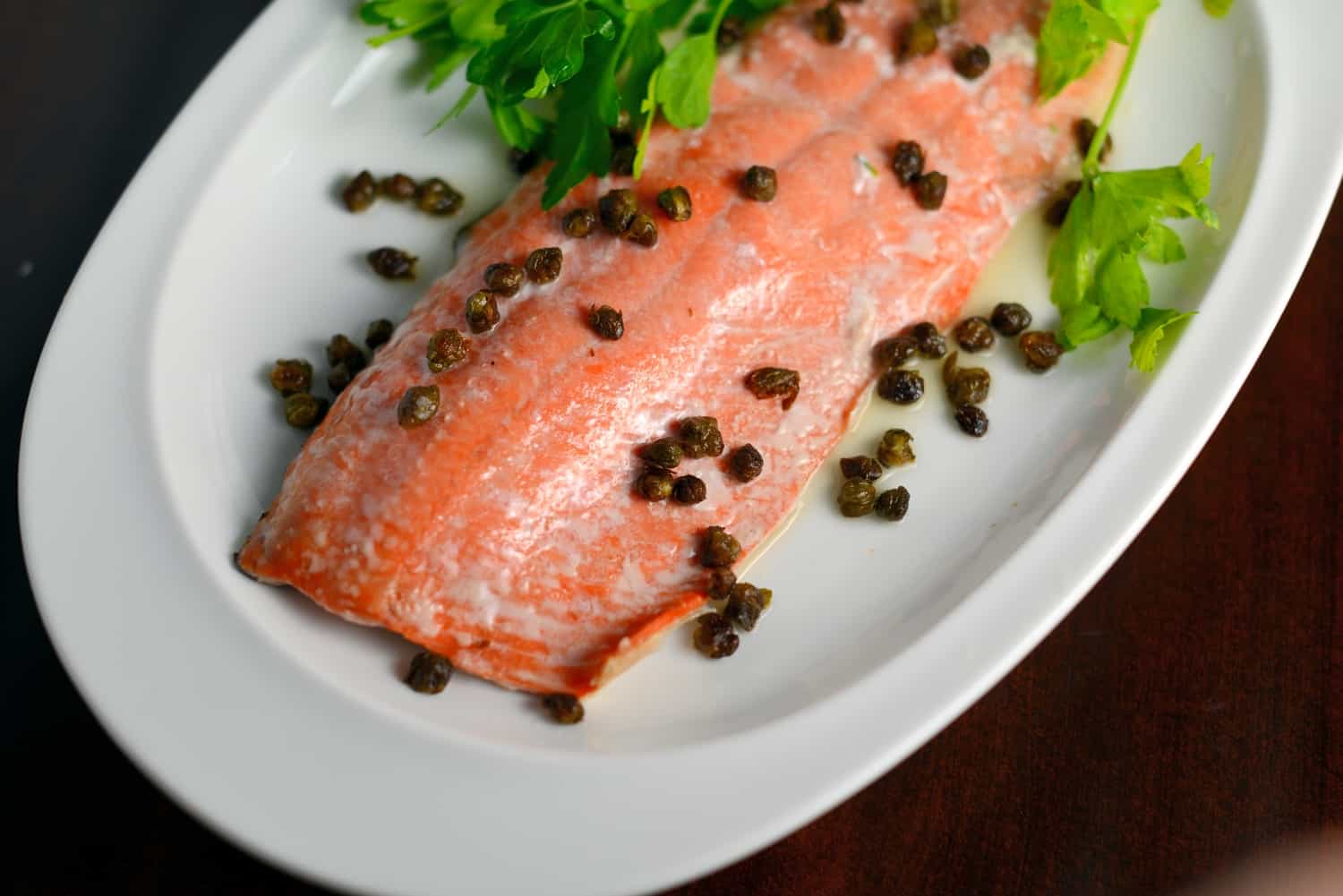 If you like this recipe, make sure to follow me on Pinterest for even more!