Sweet Potato Casserole with Pecans is a Thanksgiving tradition. I think most people think of it as THE Thanksgiving casserole recipe. Some folks call it a Sweet Potato Souffle.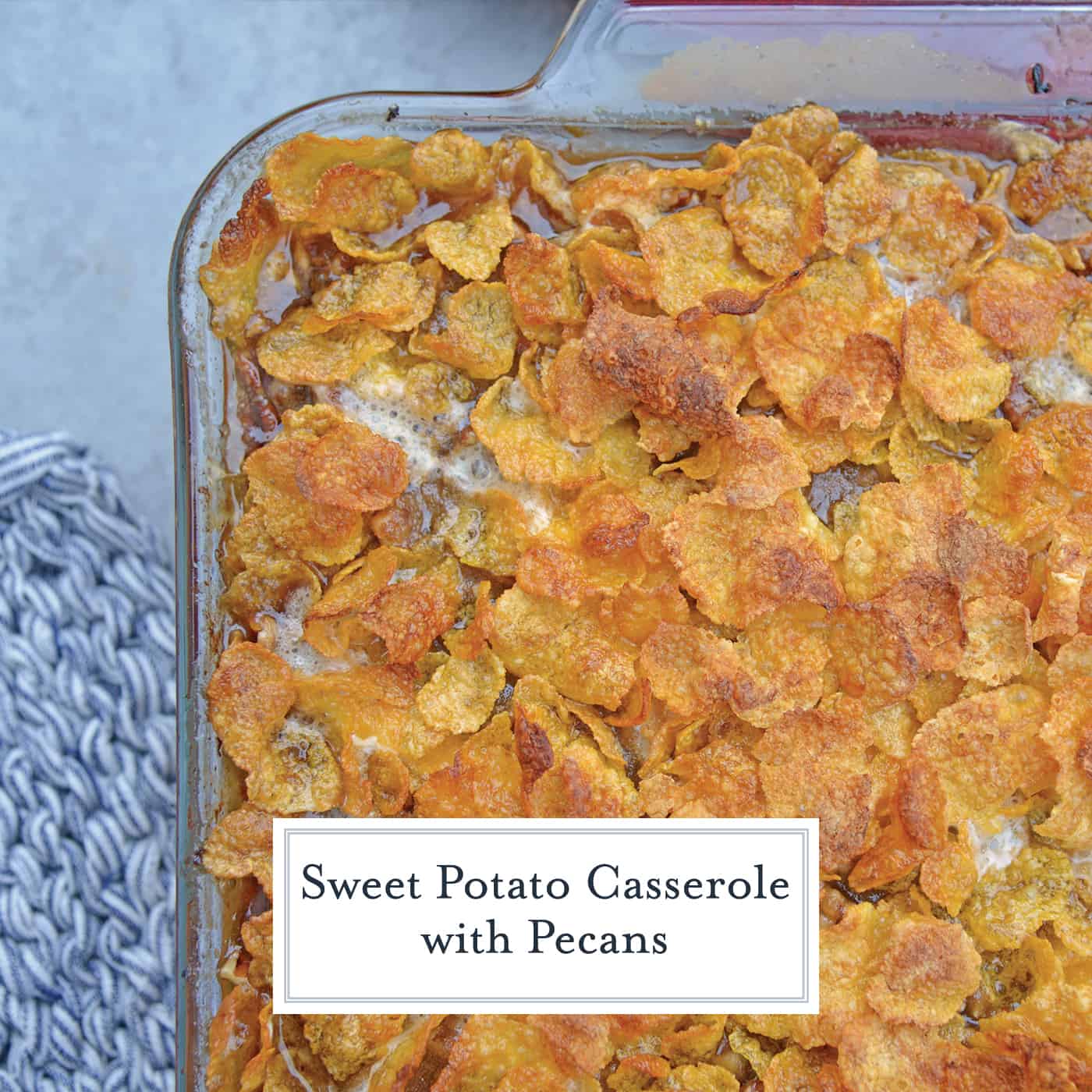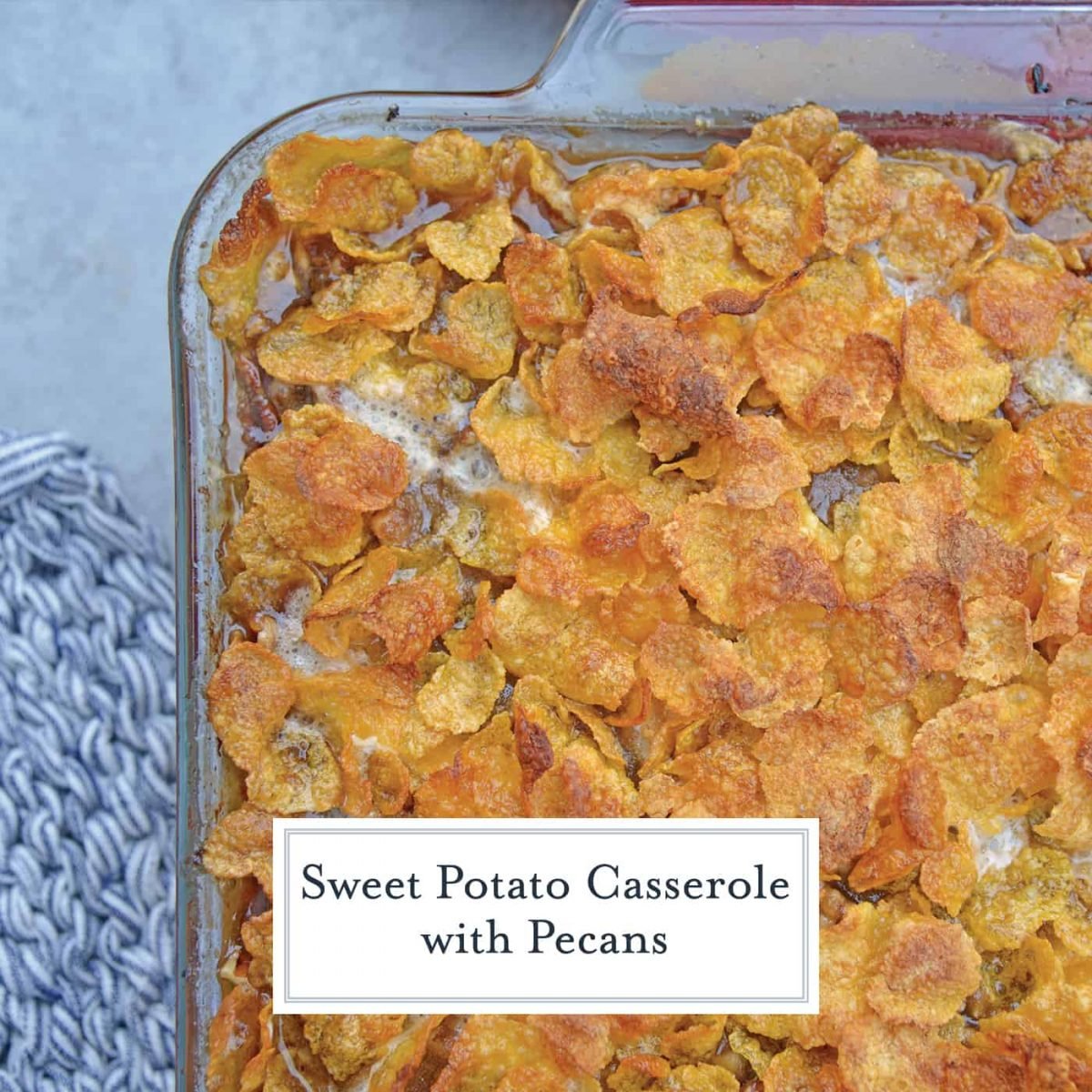 Casserole vs Souffle
Really the difference between most sweet potato casseroles and sweet potato souffle is negligible with the exception of the name. Use whichever you prefer.
Bot are light, fluffy and topped with crunchies and something sweet. In this case it is corn flakes cereal, pecans, marshmallows and a generous helping of butter.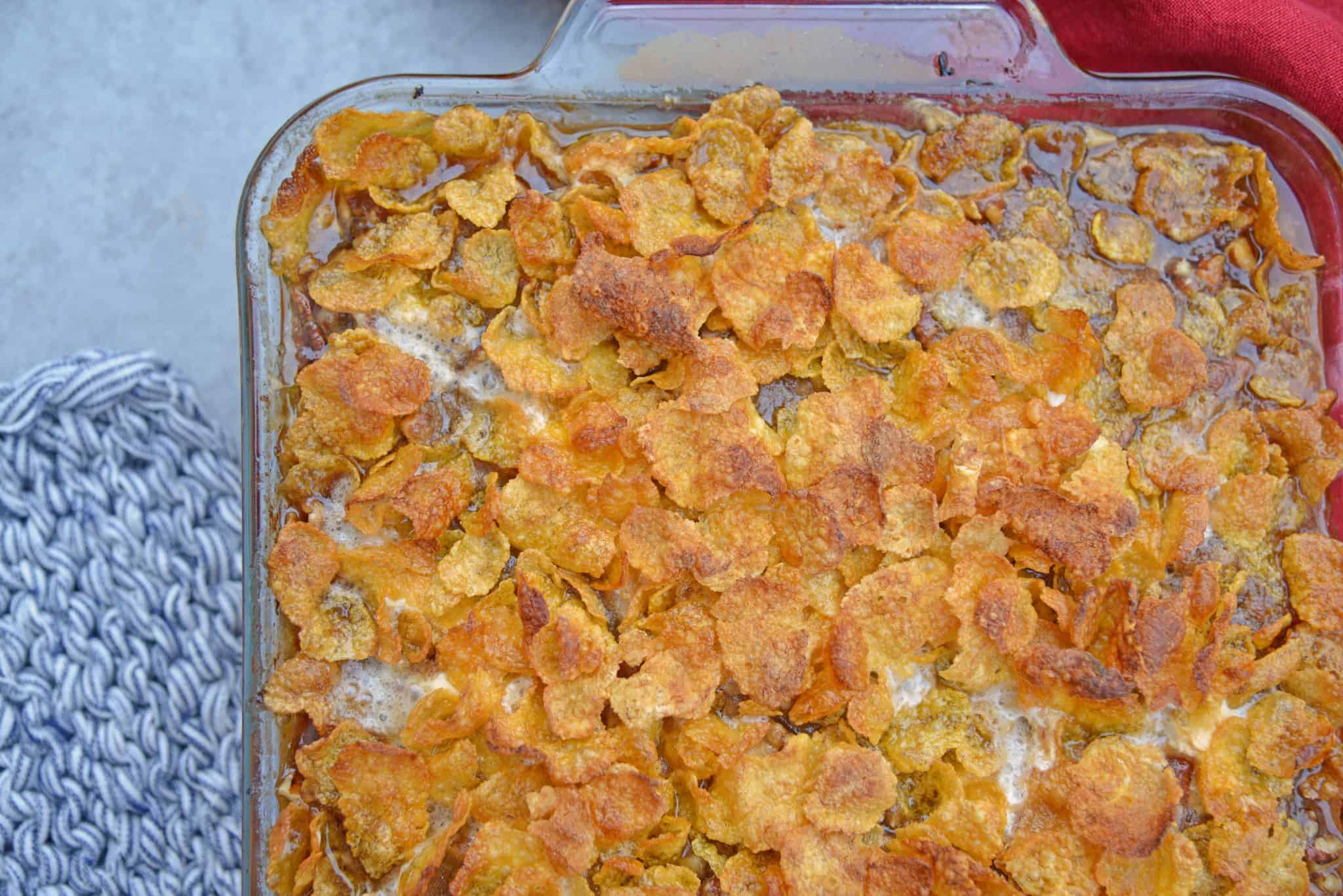 Sweet Potato Casserole
Although it seems more like a dessert, Sweet Potato Casserole is a side dish, balancing out the other savory flavors of turkey and stuffing.
Most variations are sweet potato casserole with marshmallows, however the original version of this recipe didn't have any marshmallows. To me, that just seemed silly, so I added them to my own.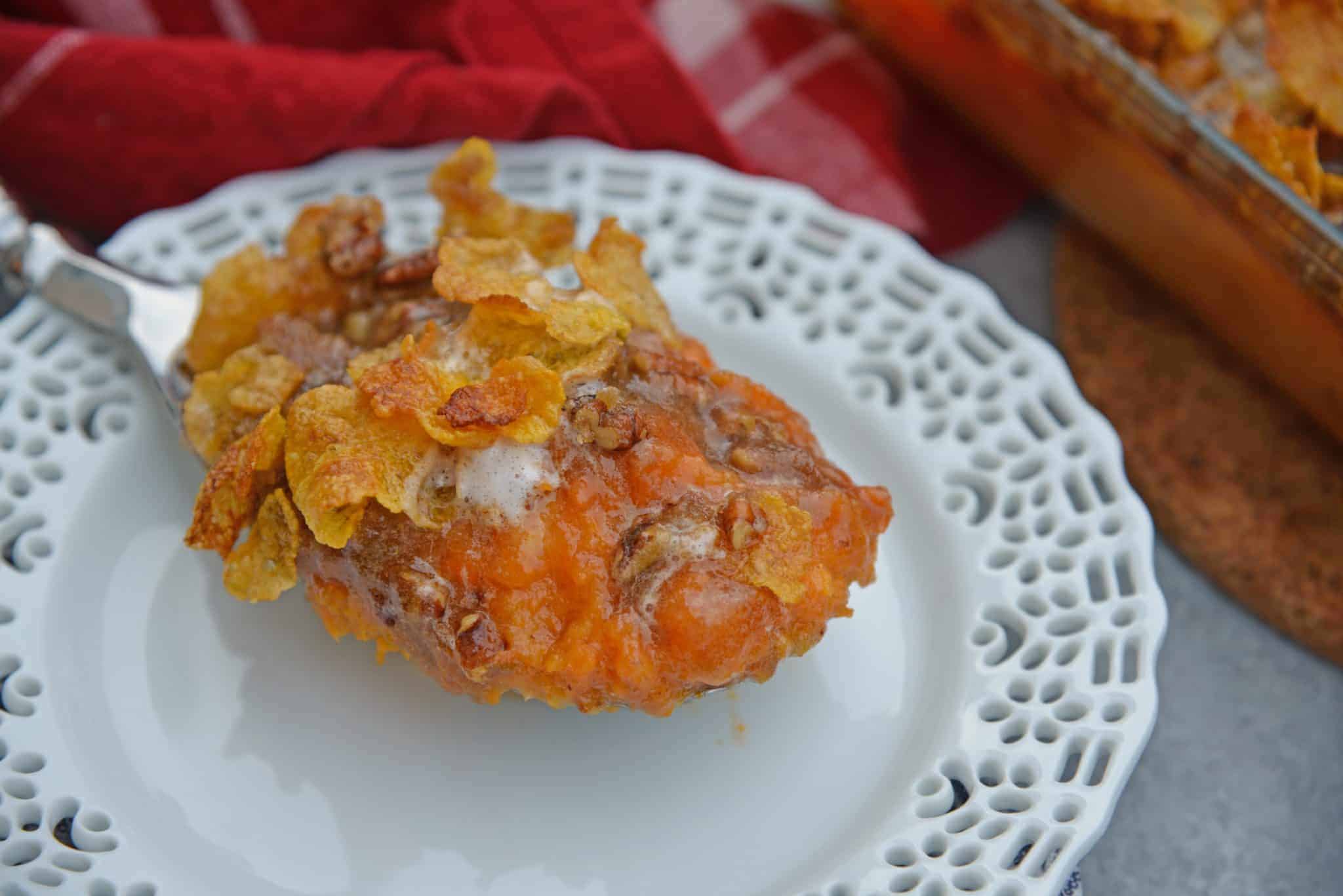 This recipe landed in my lap when I was still in college. My sister's college roommate was unable to fly home for Thanksgiving, so we invited her to spend time at our home, which was driving distance from their college.
To make her feel more "at home," my mother asked her to share her favorite dish from the holiday. Sweet Potato Casserole with Pecans was what she sent!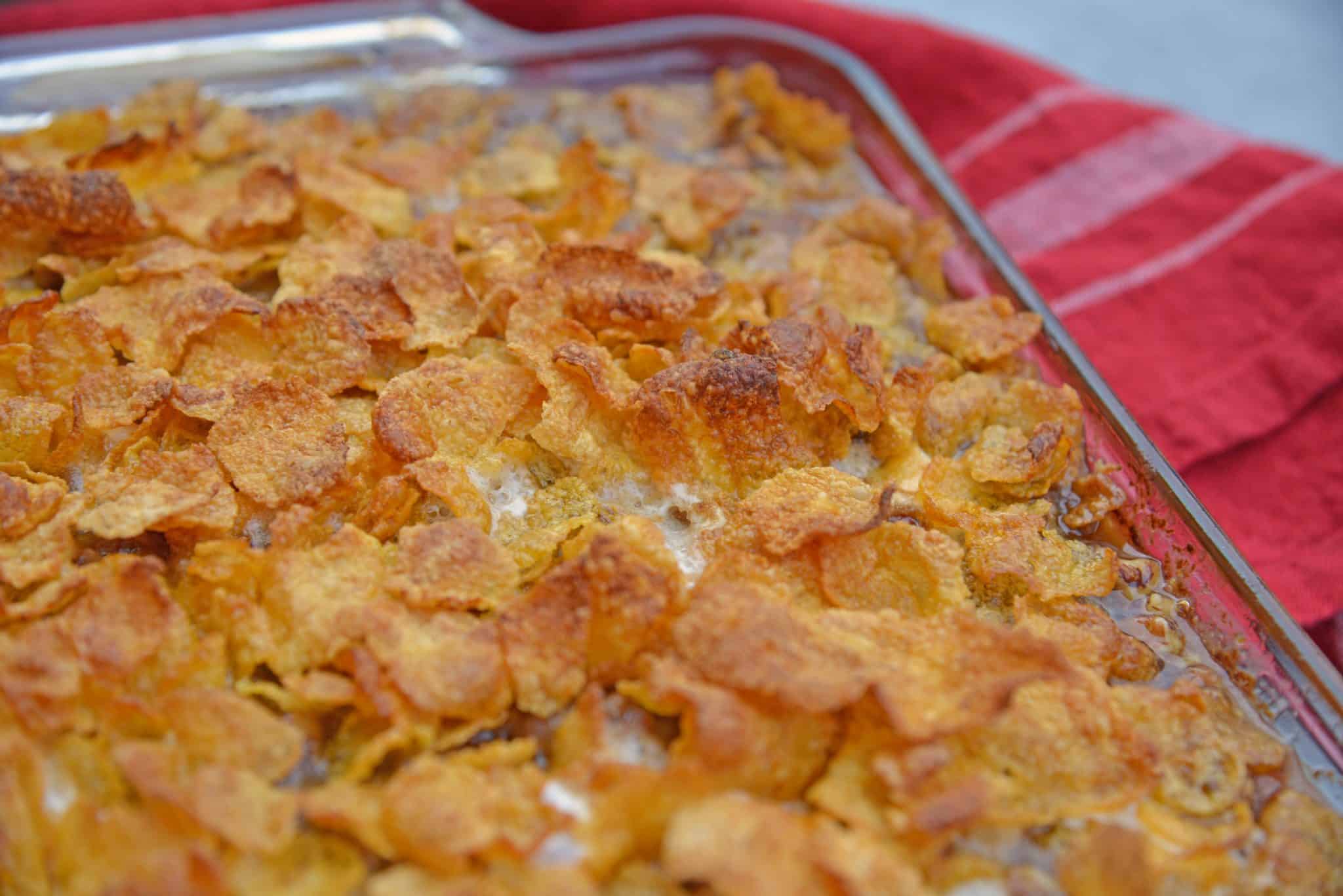 In addition to adding the marshmallow layer, I also doubled the pecan topping. This is really what makes this Sweet Potato Casserole different from the rest.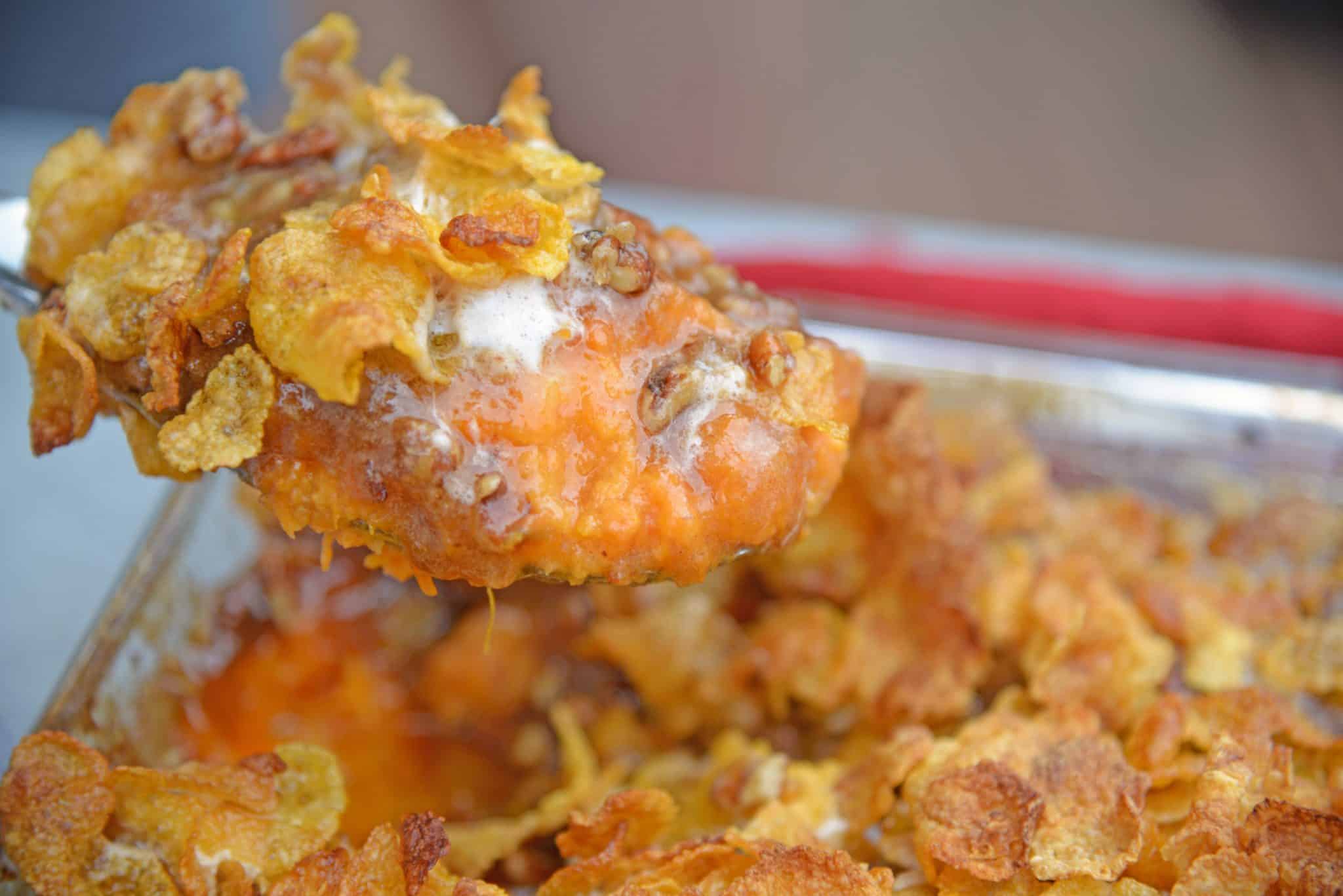 Sweet Potatoes vs. Yams
Lastly, let's talk about the difference between sweet potatoes and yams. A sweet potato is not a yam. Epicurious summed it up beautifully:
They're two different plants. The sweet potato is in the morning glory family, while yams are related to palms and grasses.
And they grow in different parts of the world: yams in Africa, where they originated, and also Southeast Asia, the Caribbean and Central America. Sweet potatoes in the United States, with North Carolina leading the way in production.
So at a typical supermarket, what you're buying is an American-grown sweet potato. True yams are imported and a rare find outside of ethnic grocery stores.
Ingredients
Gather your ingredients first.
For the potatoes:
Sweet potatoes
Unsalted butter – if you use salted, omit the additional salt
Eggs
Evaporated milk – you can also make your own by scalding the milk and then allowing it to simmer for an additional 15-20 minutes.
Sugar
Cinnamon
Fine sea salt
For the pecan topping:
Unsalted butter
Light brown sugar
Corn flakes cereal
Pecans
Mini marshmallows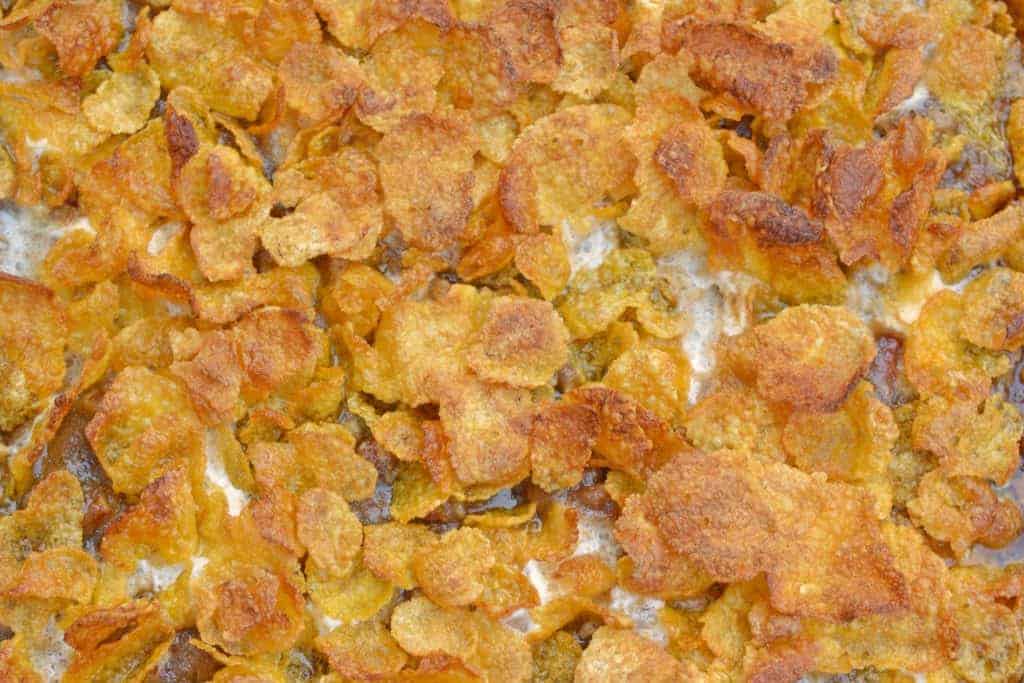 How to Make
Make your sweet potato casserole by first baking the sweet potatoes so they are soft. You can also do this in the microwave to save time.
Next, you'll make the potato filling and bake it before topping with pecans and cornflakes.
Make the crunchy topping while your casserole bakes.
Top and finish off with pecans, marshmallows and corn flakes. Allow it to cool a little before digging in. Be careful- it's hot!
Check out my tips for how to freeze a casserole here!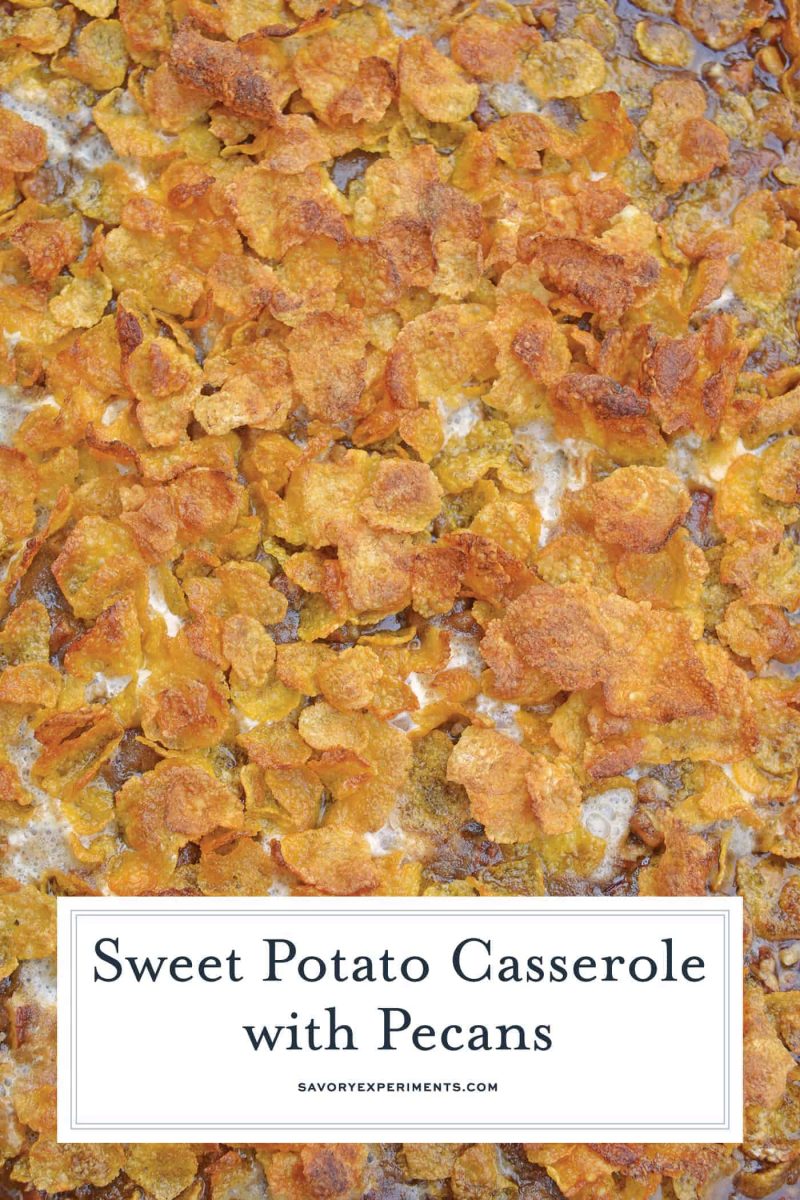 If you like this Sweet Potato Casserole with Pecans, you'll love these other easy Thanksgiving recipes!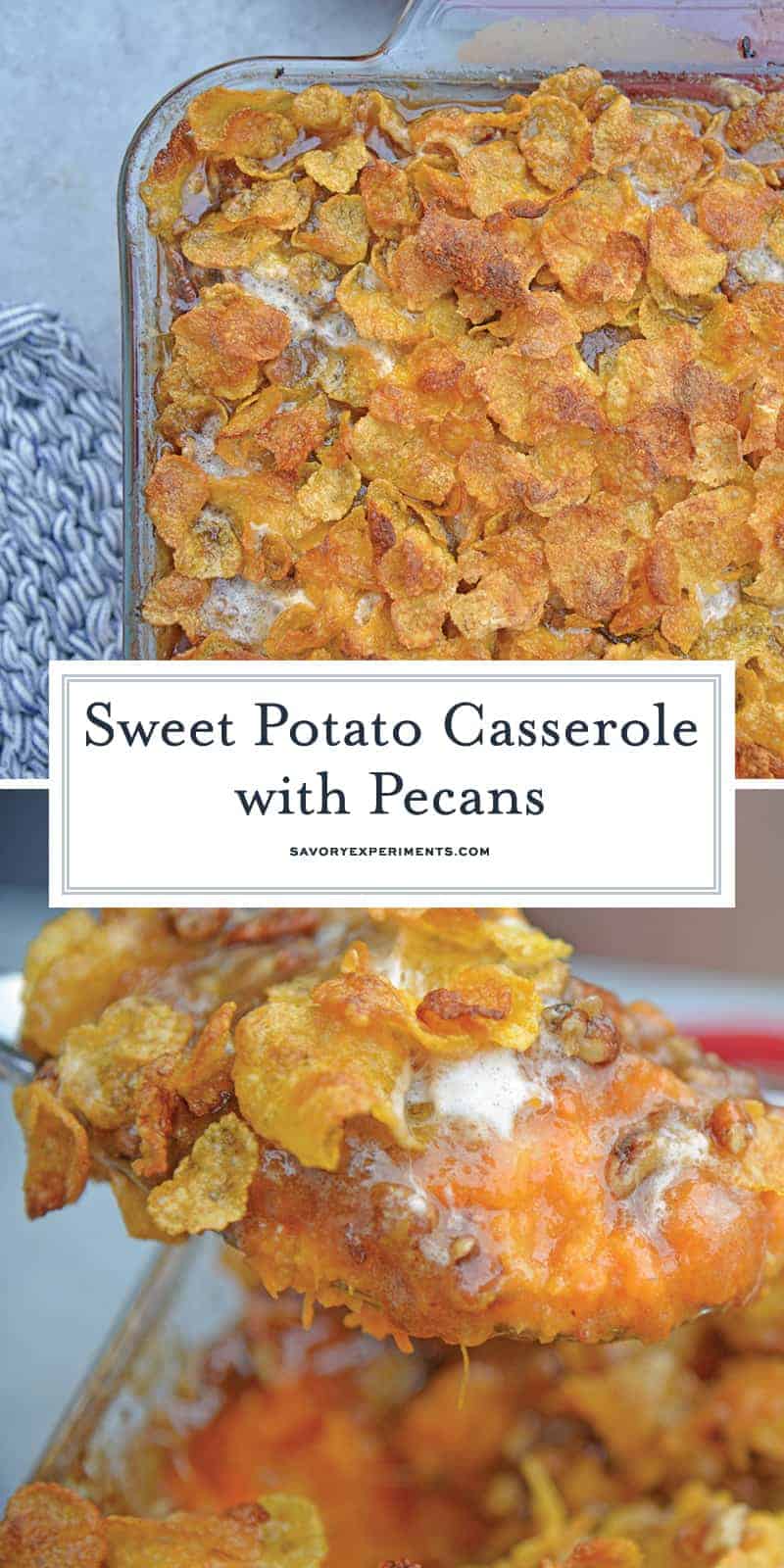 CONNECT WITH SAVORY EXPERIMENTS!

Be sure to follow me on social media, so you never miss a post!

Facebook | Twitter | Youtube
Pinterest | Instagram
Get our FREE 8 Day E-Course on How to Be a Better Home Cook. Sign up HERE!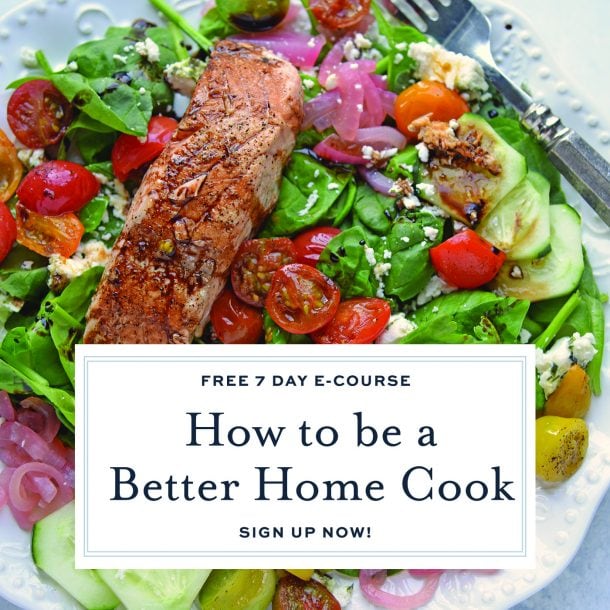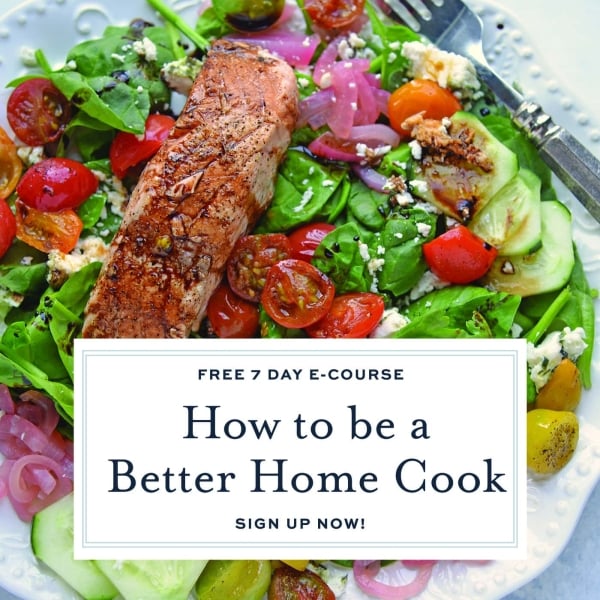 Sweet Potato Casserole
Sweet Potato Casserole with Pecans is the ultimate sweet potato souffle recipe using fresh sweet potatoes, pecan topping and marshmallows.

Instructions
Preheat oven to 375 degrees. Bake sweet potatoes for 45-60 minutes, or until easily pierced with a fork. Remove and allow to cool until able to handle.

Cut sweet potatoes in half, scoop out potato flesh and add to a large mixing bowl or the bowl of a stand mixer fitted with a paddle attachment.

Preheat oven to 400 degrees. Coat a 9×13 baking dish with cooking spray.

Add butter, mix well. Add eggs, one at a time, mixing well between each. Add milk, sugar, cinnamon and salt. Bake 15 – 20 minutes @400 degrees.

Place potato mixture into prepared 9×13 baking dish. Bake for 20 minutes. Remove.

Meanwhile, prepare pecan topping. Cream together butter and sugar. Add pecans.

Top sweet potatoes with marshmallows, return to oven for 5 minutes or until marshmallows start to melt. Remove.

Top marshmallow layer with creamed butter, sugar and pecans by using two forks and evenly placing over marshmallows. Return to oven for 15 minutes.

Finish by topping with Corn Flakes, gently pushing them into the mixture. Allow to rest for 10-15 minutes before serving.
Nutrition
Calories:
573
kcal
|
Carbohydrates:
68
g
|
Protein:
7
g
|
Fat:
31
g
|
Saturated Fat:
14
g
|
Cholesterol:
100
mg
|
Sodium:
483
mg
|
Potassium:
715
mg
|
Fiber:
6
g
|
Sugar:
32
g
|
Vitamin A:
24990
IU
|
Vitamin C:
6.1
mg
|
Calcium:
130
mg
|
Iron:
3.6
mg