Want a bird that is beautifully cooked in half the time as a whole chicken? Spatchcock it! Also known as butterflying…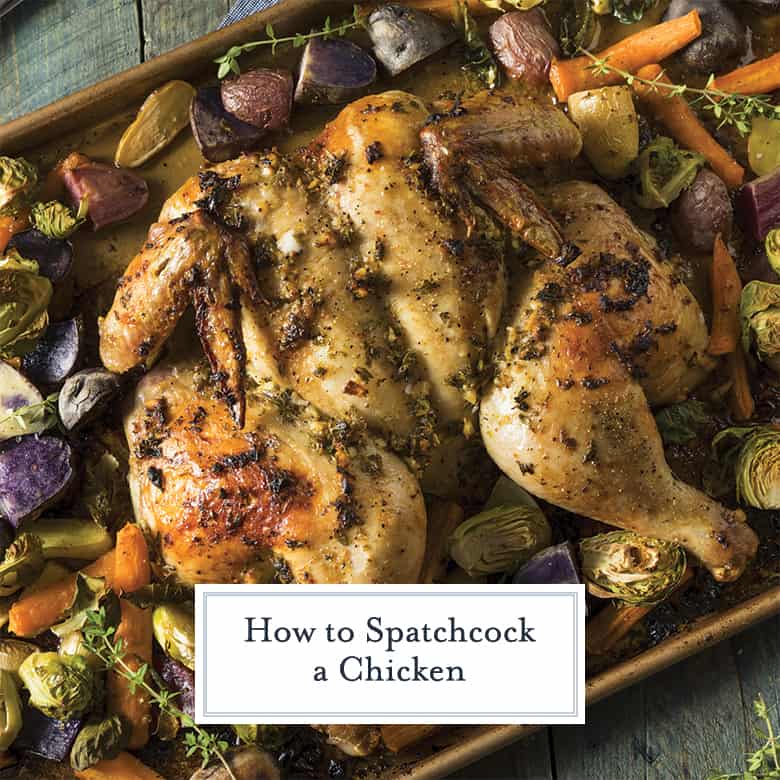 Spatchcocking a chicken is an easy and ingenious way to break down a bird that guarantees gorgeous results every time.
Let's address the elephant in the room. The word "spatchcock" is an odd one.
Why is it called Spatchcock?
Historians think the name comes from a phrase used way back when. To "dispatch the cock" meant to cook a bird by roasting or grilling it. Dispatch meaning "quickly" and "cock" referring to the chicken itself. This will make a little more sense once I explain the technique.
It is technically a verb and a noun either referring to the technique of spatchcocking a bird OR one that has already been split.
To spatchcock, is to remove the backbone of a bird and to flatten it out. It might sound a bit gruesome, but when you are short on time in the kitchen, this technique is an absolute gem.
Read: dinner party for friends OR Thursday night in a hurry.
You might put a few more minutes into breaking down your bird, but you will save that time later in spades. Case and point, a 5-lb chicken will take you about 90 minutes to cook in the oven if left whole.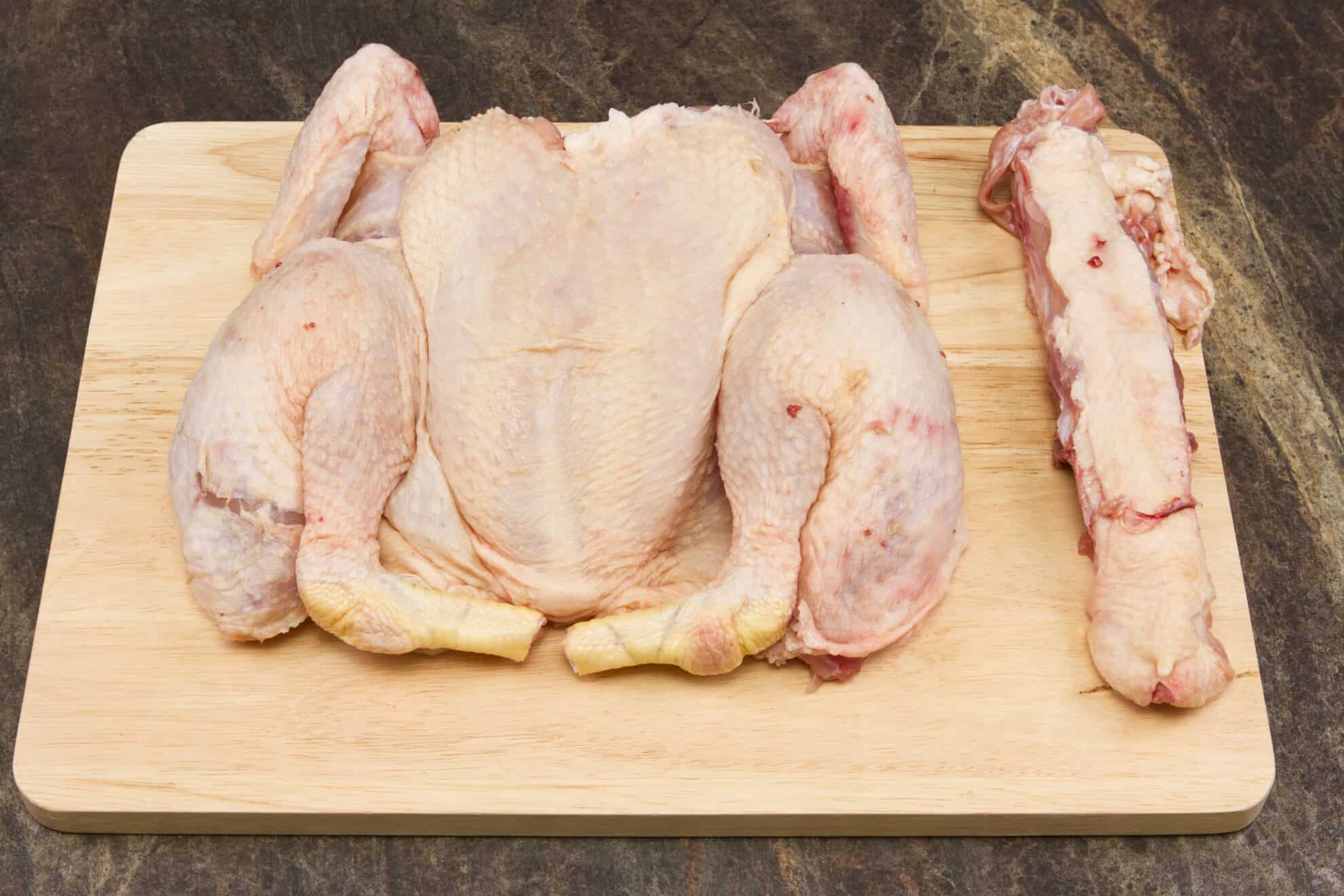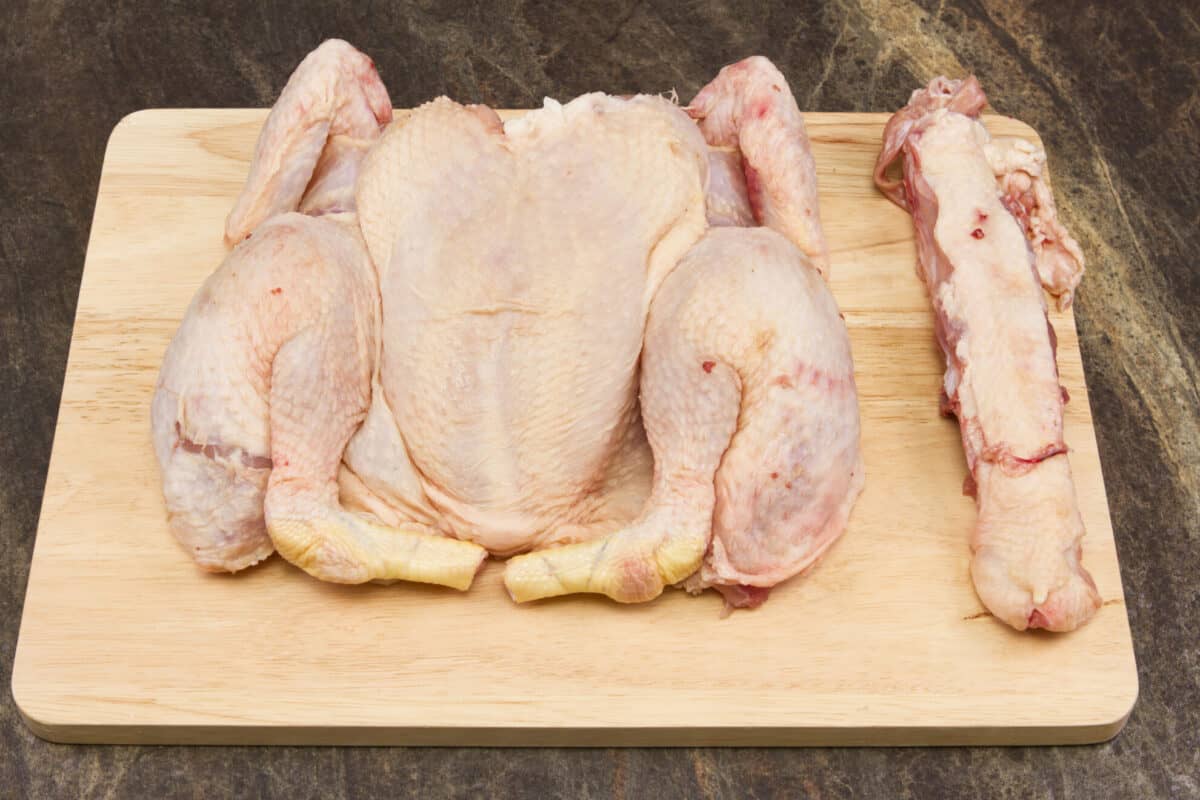 If you were to spatchcock the bird, it would take you about 45 minutes. That's half the time and it also means dinner is on the table in no time!
By flattening the bird out, you are making all cuts and all parts more evenly distributed. Breasts will cook in roughly the same amount of time as the thighs as the drumsticks, so on and so forth.
If you are thinking about Thanksgiving and asking yourself, "Can I do this with turkey?!" The answer is an unequivocal, yes! I would still suggest brining the bird, but it is a great way to get a delicious meal fast on an already cooking heavy and stressful holiday.
Back to chicken! This technique will give you golden-brown skin every time. And because it cooks in less time, a spatchcock chicken tends to be juicier.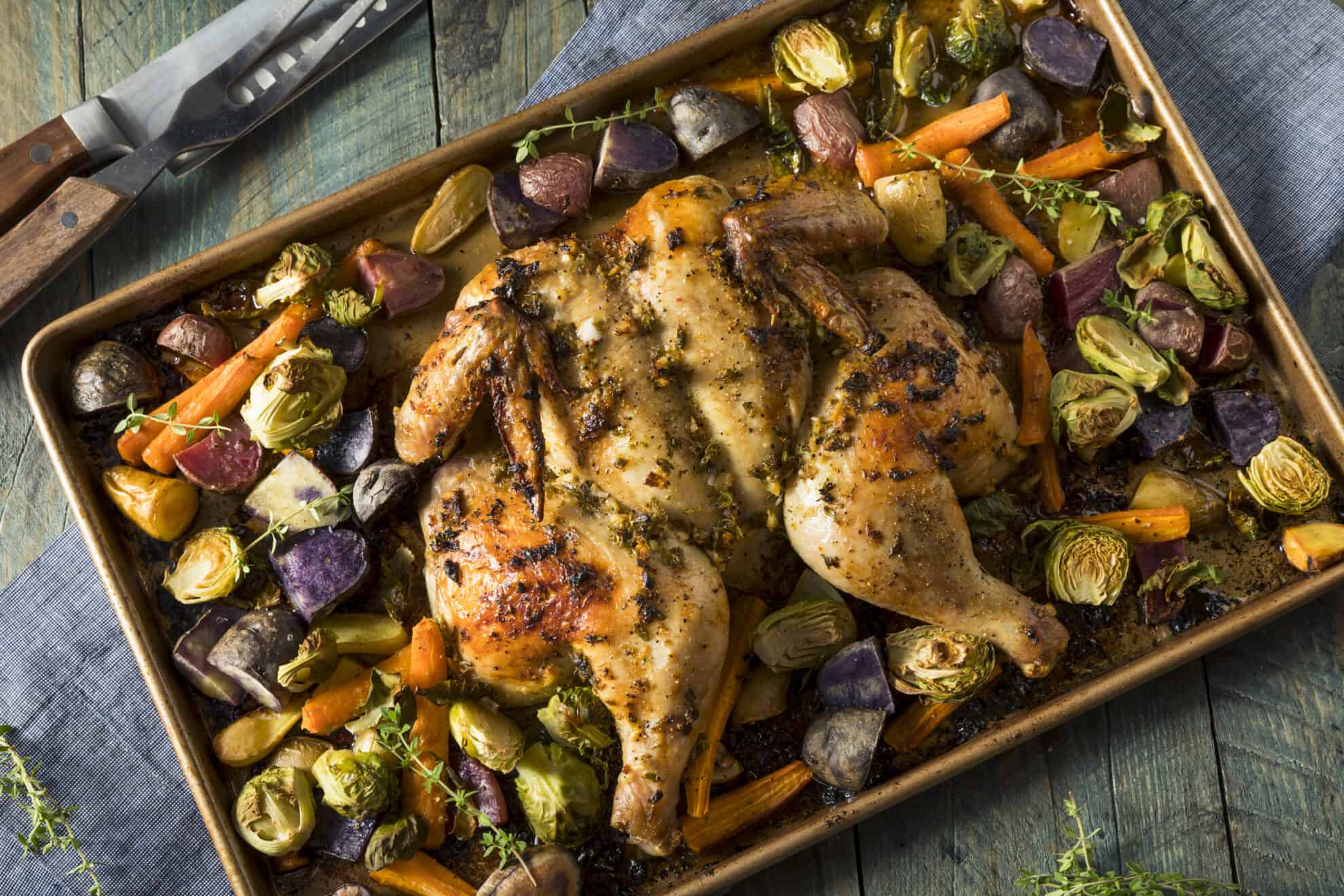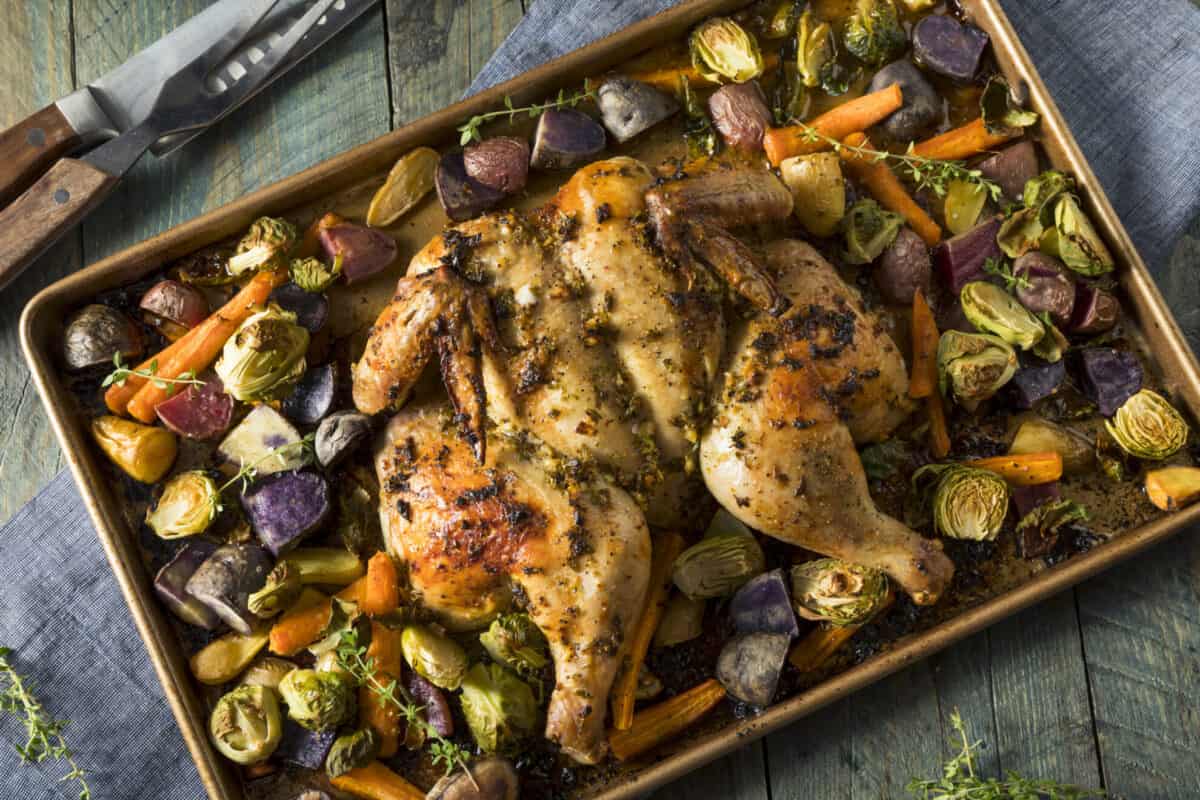 No brining required. (That said, if you do want to brine the bird, no one would be mad about it.)
Let's talk about the tools you need to get it done. I would strongly recommend poultry or kitchen shears for the job. These typically come with any knife block set and are incredibly sharp and handy for this specific purpose. If you don't have those, a good, sharp Chef's knife will also do the trick.

STEP BY STEP FOR SPATCHCOCKING A CHICKEN:
Take the bird out of the packaging and remove any giblets that might be inside.
Trim any fat or skin that might be around the neck.
Pat it down with a paper towel. You don't want it slipping and sliding all over the place.
Lay the bird breast side down on a cutting board with the legs facing you.
Take your finger and run it along the backbone. This is just to get a good reference point as each bird is different. Feel for the spine itself and then the softer rib cage bones to either side of it.
If you are using chicken shears, start from the tail end of the bird and carefully snip in long strokes up slightly right of the spine. They are small and thin, but you are cutting through bone so this might take a little effort. Repeat on the other side of the spine.
If you are using a knife, insert it just to the left of the spine vertically. Bring the rest of the knife down alongside the spine in one strong forceful motion. Use the heel of your hand on the top of the knife to cut through the ribcage. Repeat this to the right of the backbone.
Pull the backbone out.
Flip the bird so it is breast side up, cavity side down.
Using the heel of your hand, press firmly on the breastbone to flatten the chicken out.
Congrats, you have spatchcocked your chicken!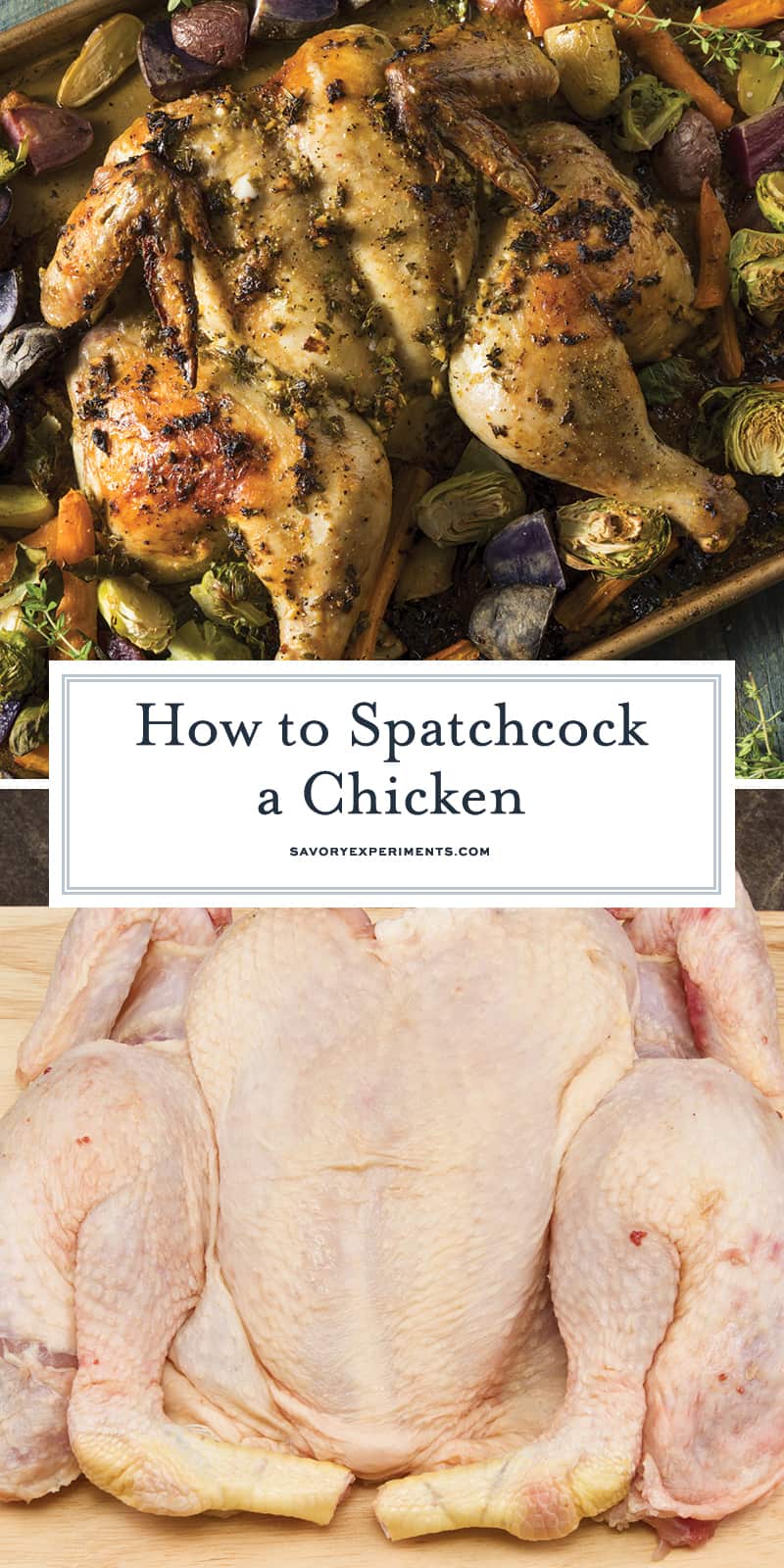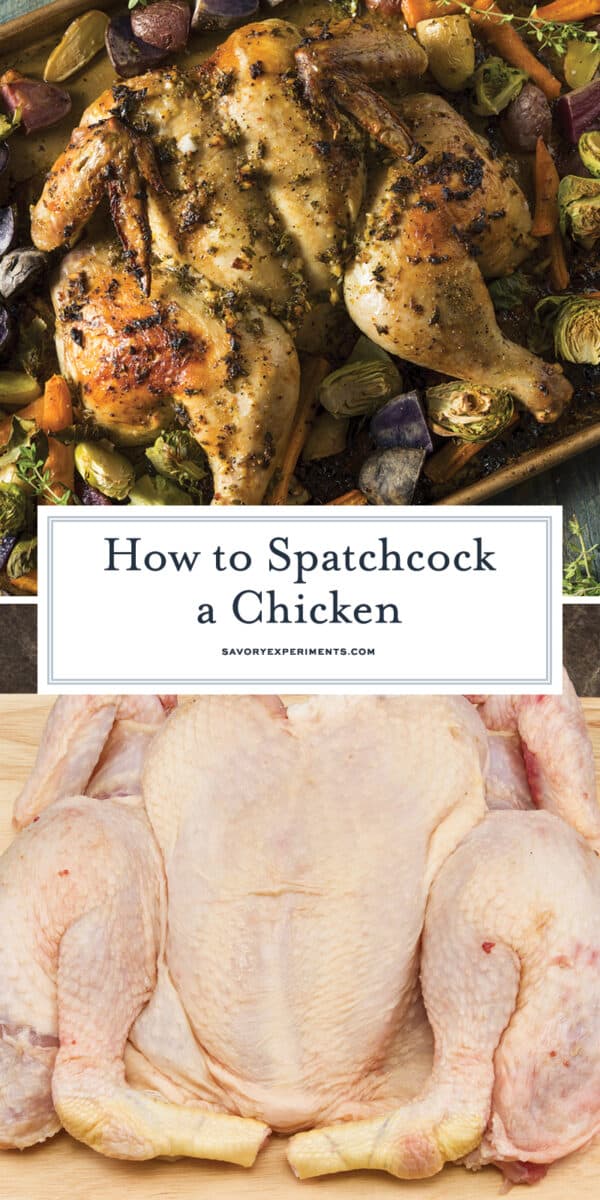 Sides to serve with chicken: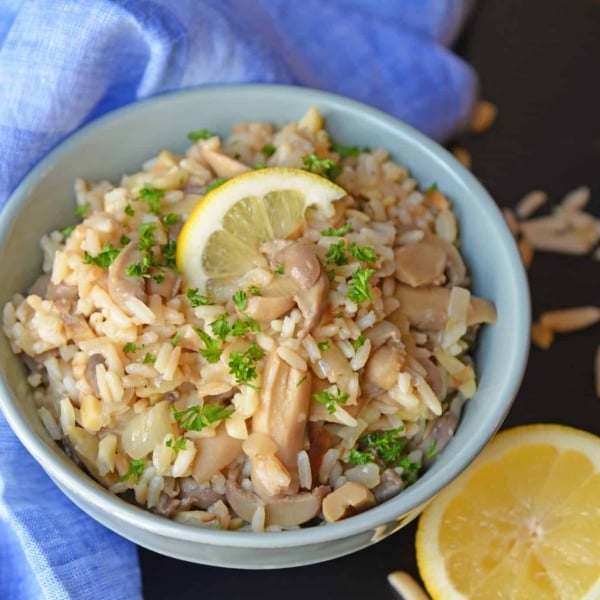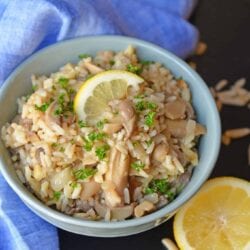 Almond Rice Pilaf Recipe
Almond Rice Pilaf is an easy side dish made with crunchy almonds, mushrooms and savory chicken broth and lemon juice to give it loads of flavor! An easy rice recipe the whole family will love.
View this recipe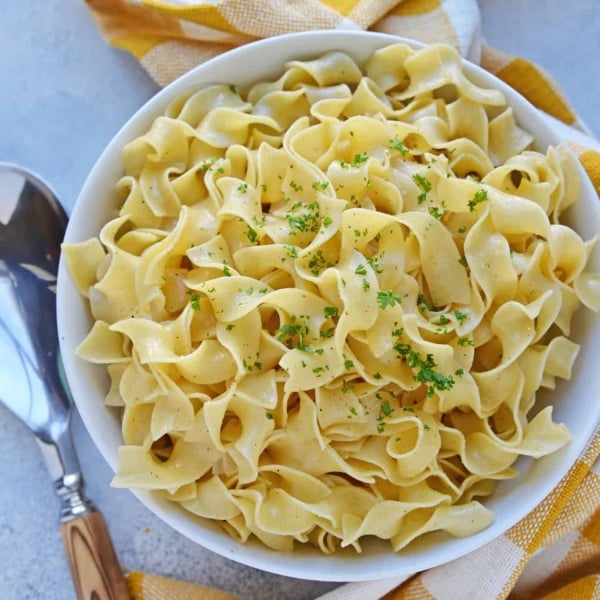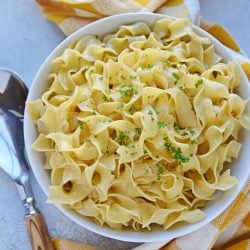 Seasoned Buttered Noodles
A pasta side dish doesn't get any more delicious than this Seasoned Buttered Noodles recipe. With only 4 ingredients, this recipe couldn't be easier!
View this recipe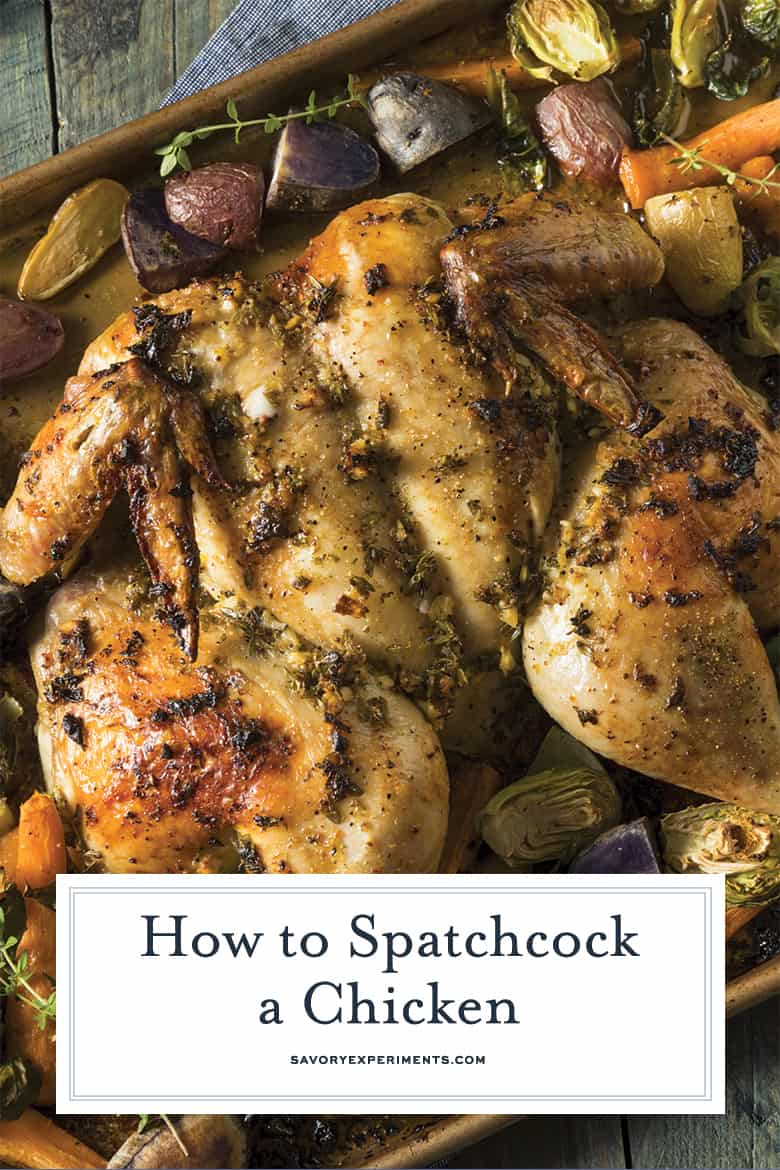 If you are making a sheet pan dinner, spatchciking is your new secret weapon. This technique can be applied to any whole chicken recipe, just make sure to cut the cooking time down.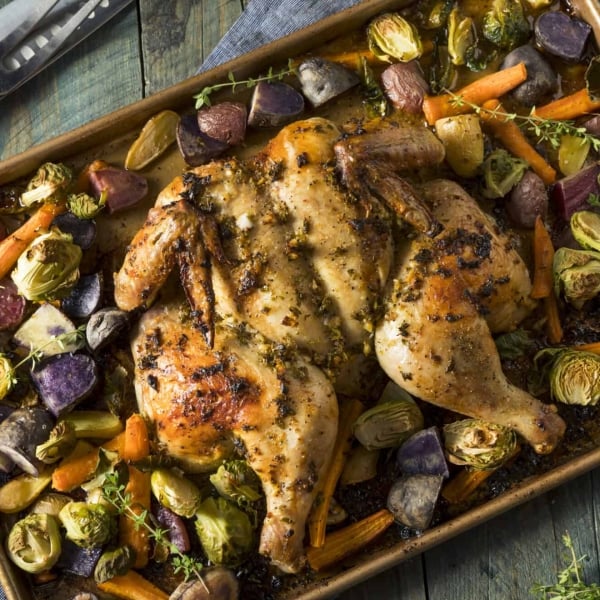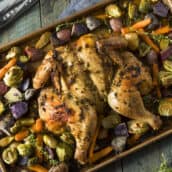 Spatchcock Sheet Pan Chicken
Spatchcocking a chicken is an easy and ingenious way to break down a bird that guarantees gorgeous results every time.
Ingredients
3-4

pound

whole chicken

6

tablespoons

olive oil

½

small bunch fresh thyme leaves

, 4 sprigs left whole

3

sprigs worth of fresh rosemary leaves

, chopped

1

head garlic cloves

, divided

Kosher salt and black pepper

, to taste

½

small bunch of carrots

, tops trimmed

¼

pound

purple potatoes

, scrubbed and quartered*

¼

pound

fingerling potatoes

, halved crosswise

¼

pound

Brussels sprouts

, halved
Instructions
Preheat the oven 475 degrees. Start by spatchcocking your chicken using the instructions above. Pat the chicken dry and lay it skin side up on a baking sheet.

In a bowl, combine 6 tablespoons of olive oil, the fresh thyme leaves, the rosemary, and 5-6 cloves of garlic finely minced or run through a garlic press. Stir to create a nice, even mixture.

Using a spoon so you can get all the little flavorful bits, drizzle the chicken with about two tablespoons of the flavored oil on both sides to be sure it is evenly coated. (Reserve the remaining mix fo the vegetables.) With a clean hand, sprinkle the chicken with a healthy dose of kosher salt and black pepper.

For the veggies, take your carrots and cut them in half lengthwise. Then cut each length in half crosswise essentially giving you quarters. Put those in a bowl with the two types of potatoes and the Brussels sprouts. Drizzle the remaining mixture over the veggies and stir gently with a wooden spoon or silicone spatula. The goal is to get all of them nicely coated with oil.

Arrange the veggies around the chicken on the baking sheet. Scatter the remaining garlic cloves (peel on) around the tray. Season the veg with salt and pepper. Scatter the thyme sprigs around the chicken as well.

Pop the baking sheet into the oven and cook for 15 minutes. Lower the temperature to 400 degrees at this point and then continue to roast for another 30 minutes or until the juices from the chicken run clear. I like to check every ten minutes or so to see if the vegetables need turning. Do this carefully with a set of tongs or a spatula.

When the chicken is done, allow it to rest for 5-10 minutes so it doesn't lose all those delicious juices. Break it down into breasts, thighs, and legs. Enjoy!
Notes
*Butterball potatoes, Yukon gold potatoes, or even a sweet potato will substitute well for these. Just be sure to cut them in roughly the same size as the other veg so they cook at the same rate.
Nutrition
Calories:
596
kcal
,
Carbohydrates:
13
g
,
Protein:
33
g
,
Fat:
46
g
,
Saturated Fat:
10
g
,
Cholesterol:
122
mg
,
Sodium:
130
mg
,
Potassium:
682
mg
,
Fiber:
3
g
,
Sugar:
1
g
,
Vitamin A:
1716
IU
,
Vitamin C:
38
mg
,
Calcium:
39
mg
,
Iron:
2
mg