Are you looking for an easy, flavor-packed entree for your table this holiday season? Look no further than this Spiced Pork Tenderloin recipe and make it with Cranberry Relish while you're at it!
Spiced Pork Tenderloin is tender pork rubbed with spices and roasted to perfection. The amazing aroma coming from the oven is just a holiday bonus!
Well before this entree graces your holiday table, you will be completely taken over by the intoxicating smell of Spiced Pork Tenderloin with Cranberry Relish.
This recipe was developed when I was on my "1 Bag of Cranberries, 7 Recipes" research day. I wanted a way to use my fabulous Cranberry Relish on something other than a Thanksgiving turkey. Let's be honest here, not all of us love turkey and cranberries are far more versatile than you think!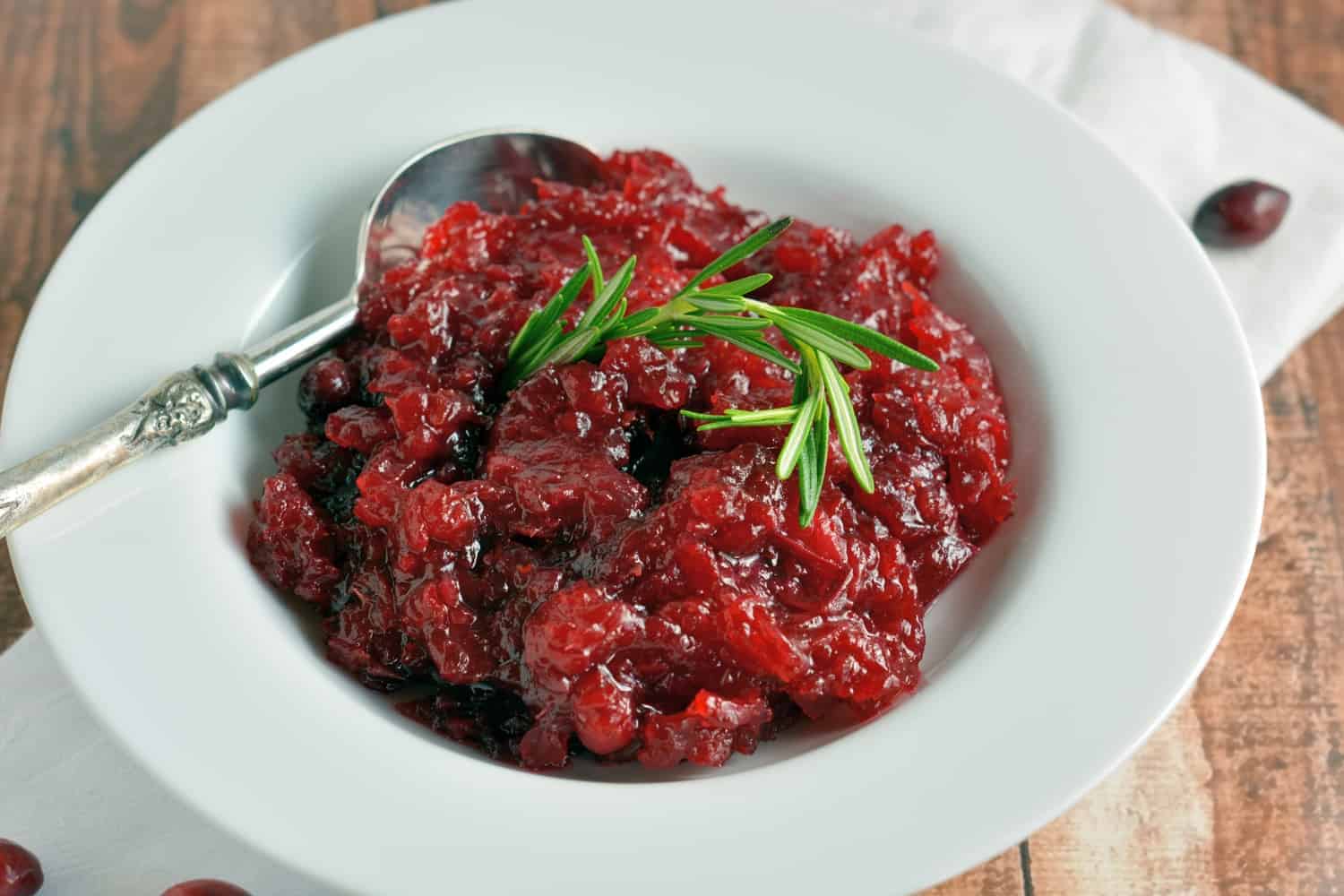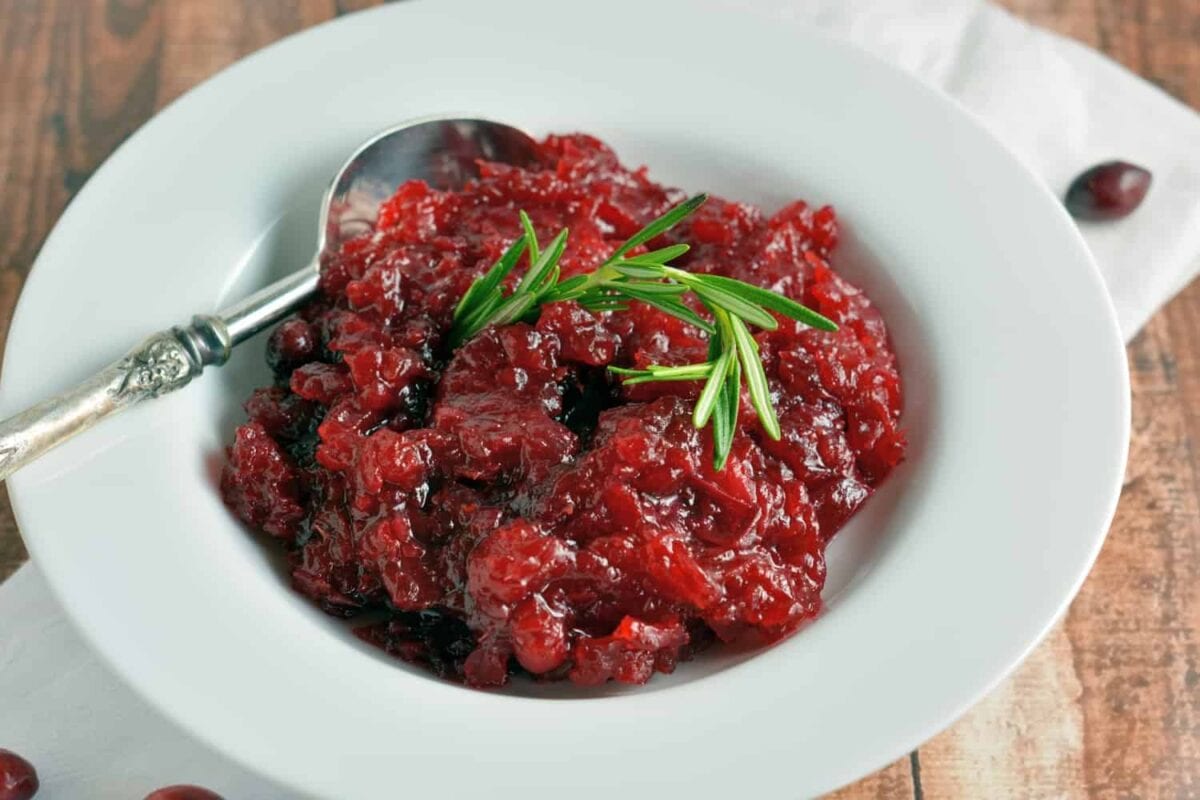 Spiced Pork Tenderloin embodies all the scents I love about the holidays. If I could bottle it and sell it as a candle, believe me, I would. Warm nutmeg and clove are joined with bright and zesty citrus to create something unique and delicious.
I decided a succulent and juicy pork tenderloin would be the perfect way to highlight the natural tartness of the cranberries. The cranberries also balance out the richness of the fat in the pork.
It was a match made in heaven. Who said it was just for turkey?
As the Spiced Pork Tenderloin was cooking in the oven, my friend Nathalie and I were drooling. It was pure torture. Torture while it was cooking and torture while we took photos of it.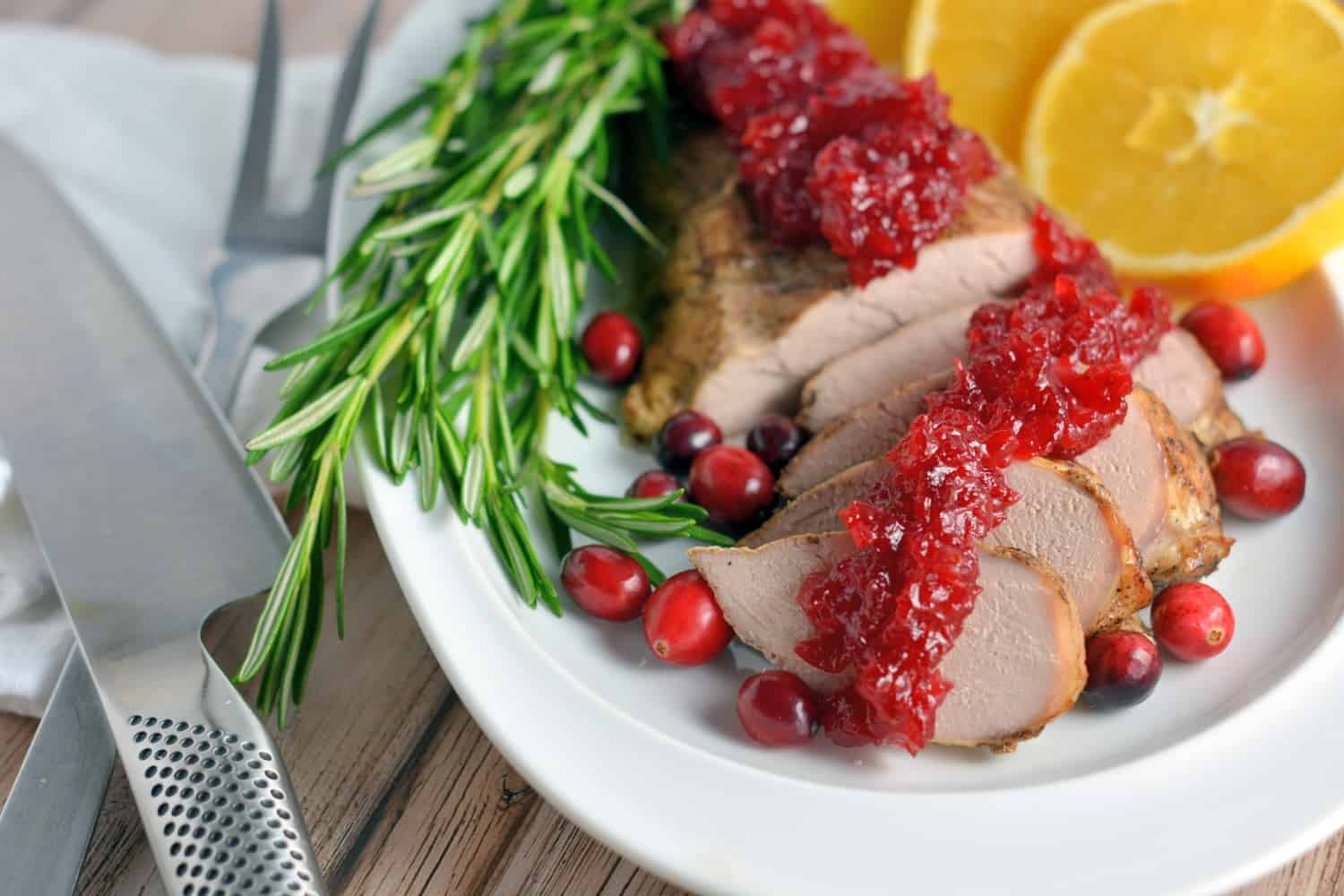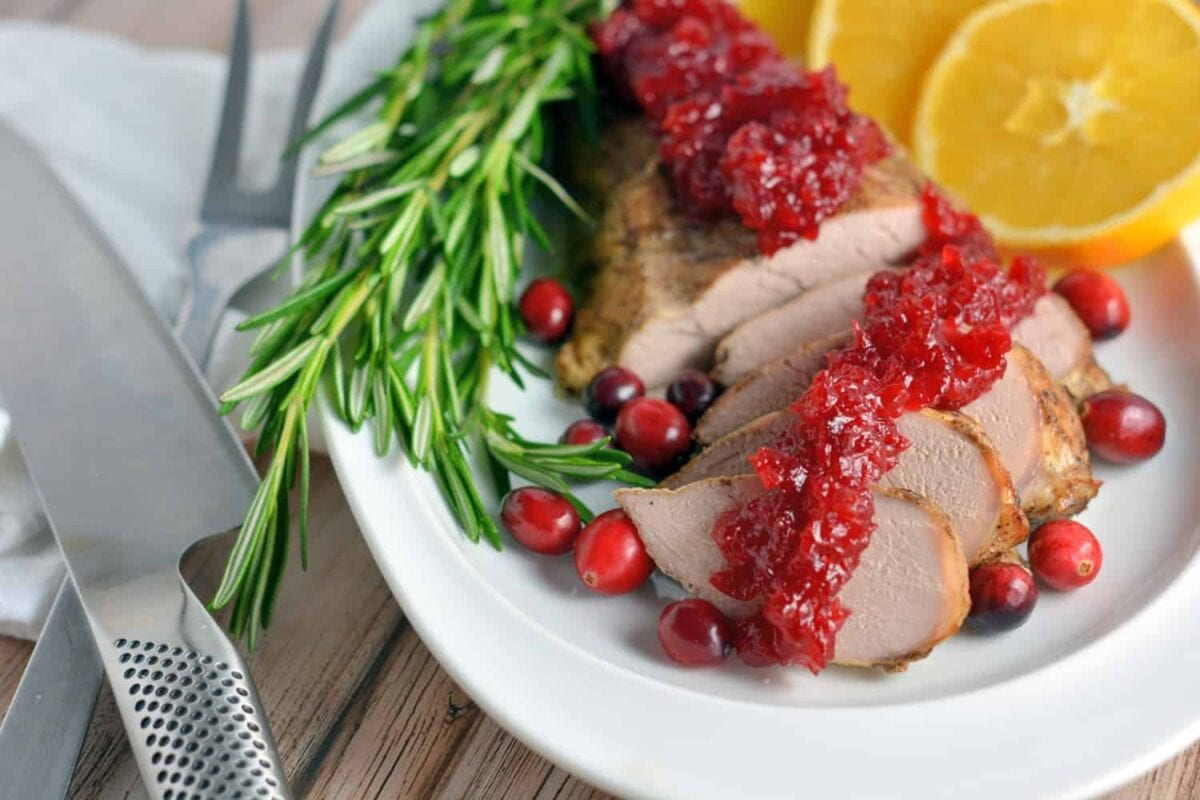 Purchasing a pork tenderloin couldn't be easier. You want to look for a piece of meat with bright pink color and some marbling. Marbling is the fat structure within the meat. If there isn't any, your meat could dry out. Remember fat = flavor.
Another tip pork loin and pork tenderloin are not the same thing! Pork tenderloin is smaller and cut from the loin. It is more tender (go figure) and takes on the flavor of spices and marinades better than the pork loin. It is a little more expensive, but definitely the way to go with this recipe.
Fun tip: If you don't have enough mouths or access to a whole tenderloin, you can just as easily make the same recipe with thick-cut pork chops. Bone-in or bone-out, doesn't matter, either would be just divine.
No matter what meat you are using, be sure to let it rest for at least five minutes. Skipping this step could be detrimental to you and your guests as it allows the meat to soak the juices it gave off back in.
After I was done, it seemed a shame to toss the beautiful garnishes, so I used an idea I've seen floating around Pinterest and made a Stovetop Holiday Potpourri that kept my house smelling absolutely amazing.
More holiday recipes: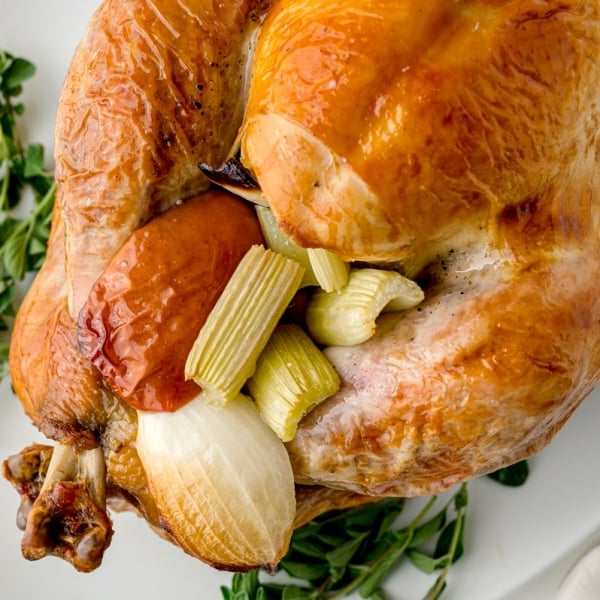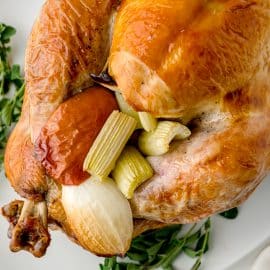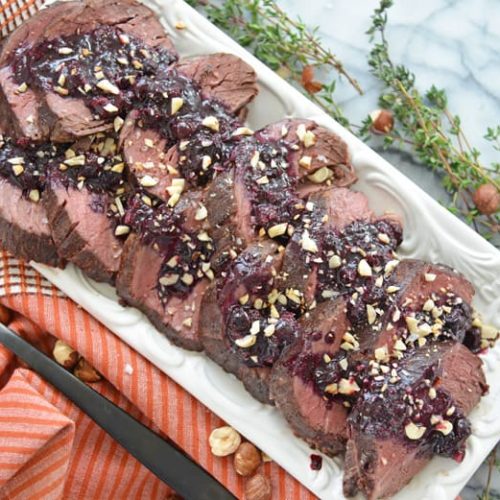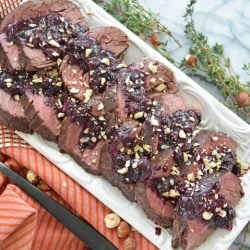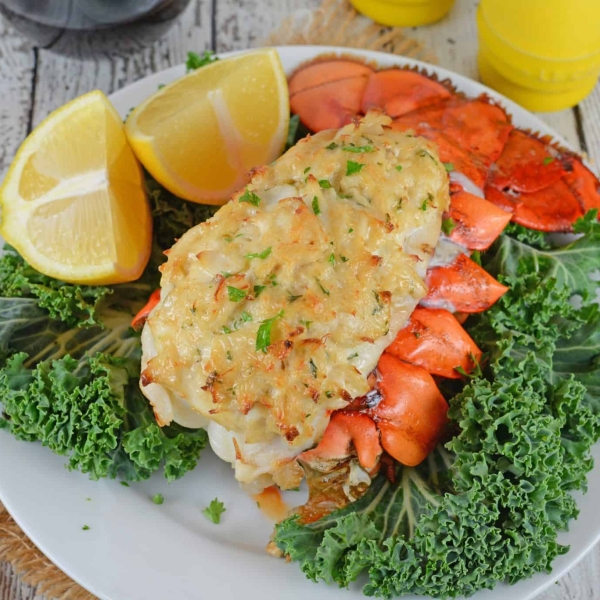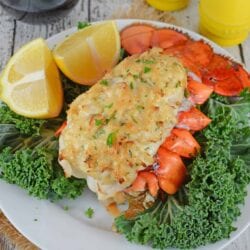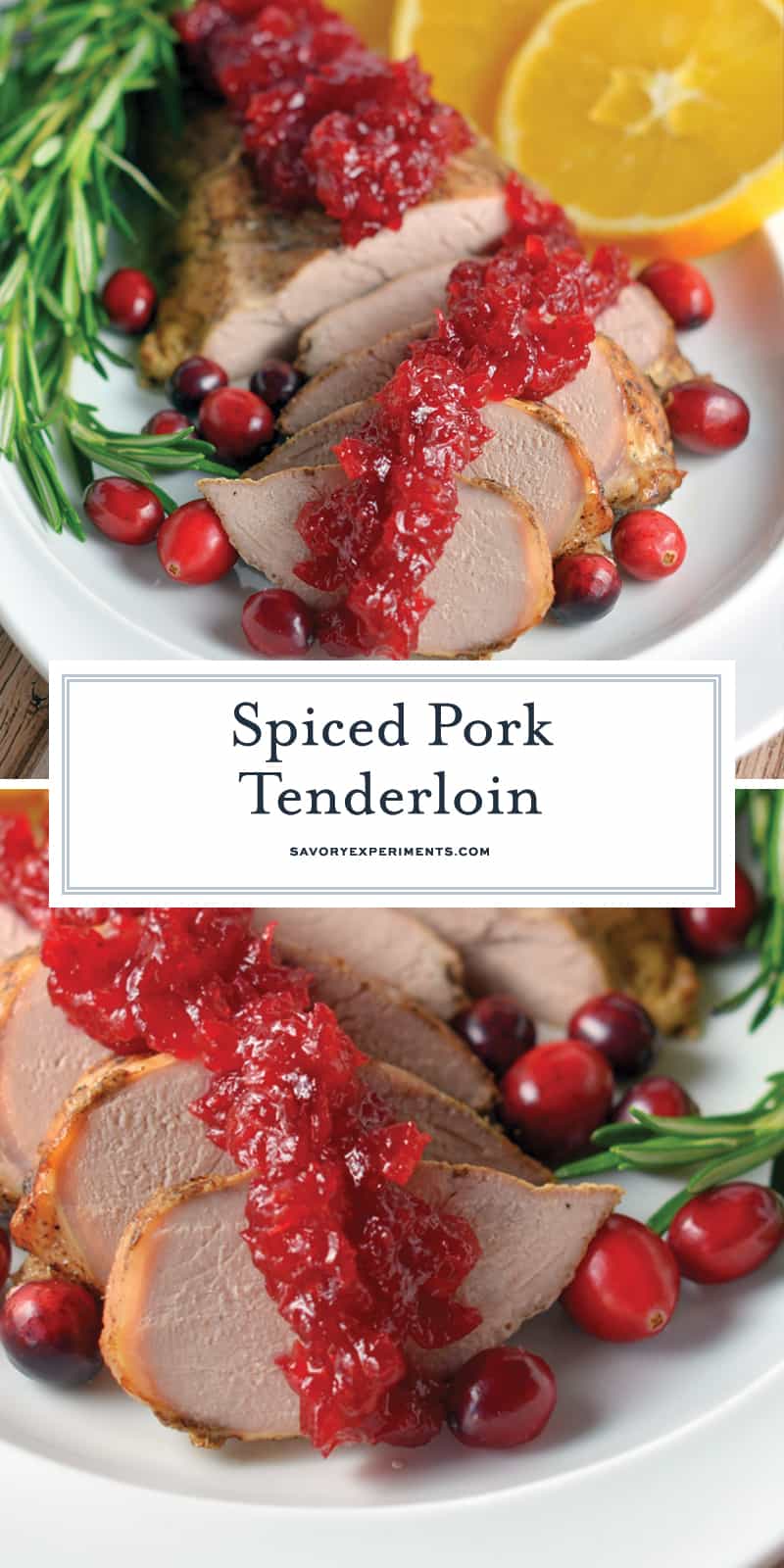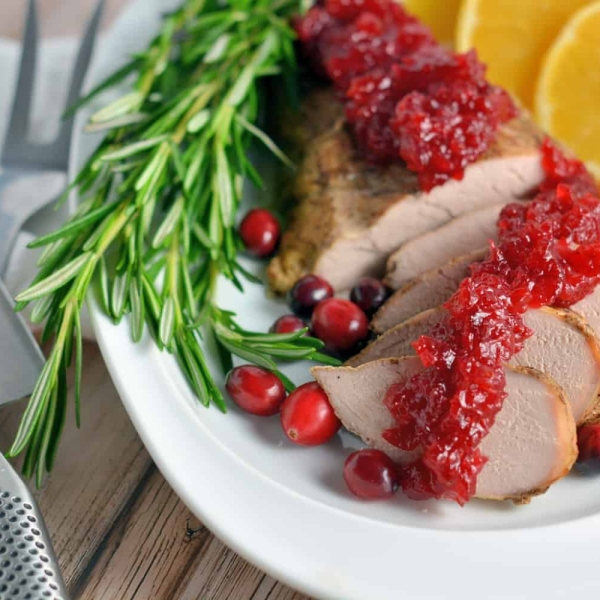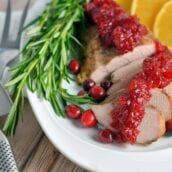 Spiced Pork Tenderloin with Cranberry Sauce
Spiced Pork Tenderloin is tender pork rubbed with spices and roasted to perfection. The amazing aroma coming from the oven is just a holiday bonus!
Instructions
Preheat oven to 350 degrees. Coat a baking dish with cooking spray, making sure that the dish is large enough to allow room around the tenderloin.

In a small bowl, combine fine sea salt through orange zest. Rub all over pork tenderloin and place in the baking dish.

Bake uncovered for 35-40 minutes or until thickest portion registers are 155-160 degrees.

Allow to rest for 5 minutes before slicing into 1-inch pieces. Smother with

Cranberry Relish

.

If you've tried this recipe, come back and let us know how it was!
Nutrition
Calories:
215
kcal
,
Carbohydrates:
2
g
,
Protein:
35
g
,
Fat:
6
g
,
Saturated Fat:
2
g
,
Cholesterol:
110
mg
,
Sodium:
1835
mg
,
Potassium:
698
mg
,
Calcium:
23
mg
,
Iron:
1.9
mg