This was a sponsored by the National Turkey Federation, however all thoughts and opinions are 100% my own.
If you like spicy and sweet, you are going to love my grilled turkey breast. Turkey isn't just for Thanksgiving!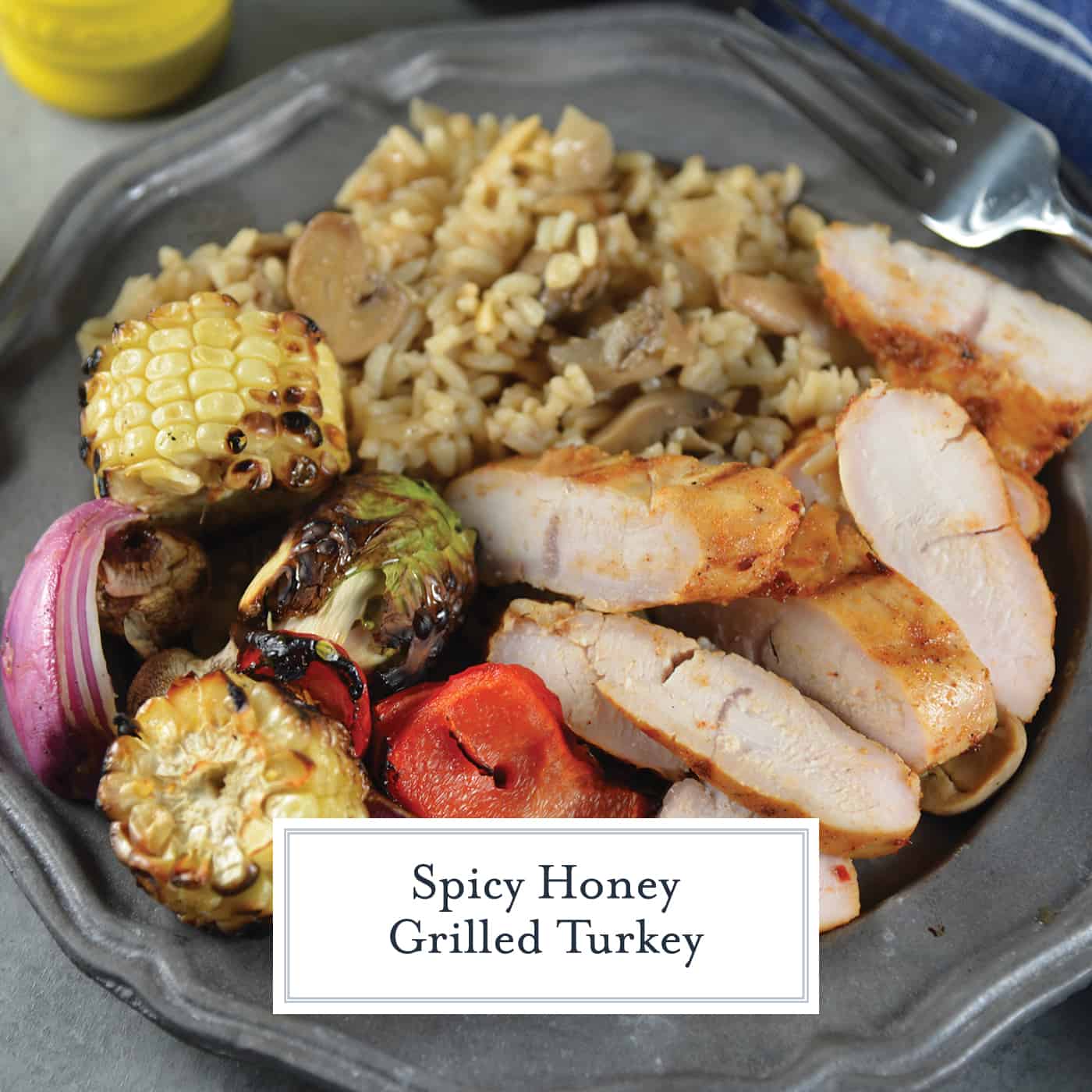 Spicy Honey Grilled Turkey is perfect for throwing on the grill for a quick and easy meal time solution!
Oh happy day! Summer is nearly here and with it means that nearly every meal my family prepares will be on the grill! While we love grilling up the usual suspects, burgers and franks, I also like to throw on turkey! You heard me foodie friends, turkey is great year round, not just at Thanksgiving.
We are taking turkey beyond a juicy leg from the Renaissance festival or a tasty turkey burger, instead we are using a turkey breast to make Spicy Honey Grilled Turkey. Grilling turkey has several benefits, the first being it will assist you on keeping that beach bod you've been working so hard towards.
A skinless turkey breast has eight percent more protein than the same size serving of boneless skinless chicken breast or trimmed top loin beefsteak. – Ohio Poultry Association
Or at least not becoming any more fluffy than you already are, in my case. Turkey is naturally low in fat and high in protein, providing immune-boosting nutrients like iron, zinc and potassium.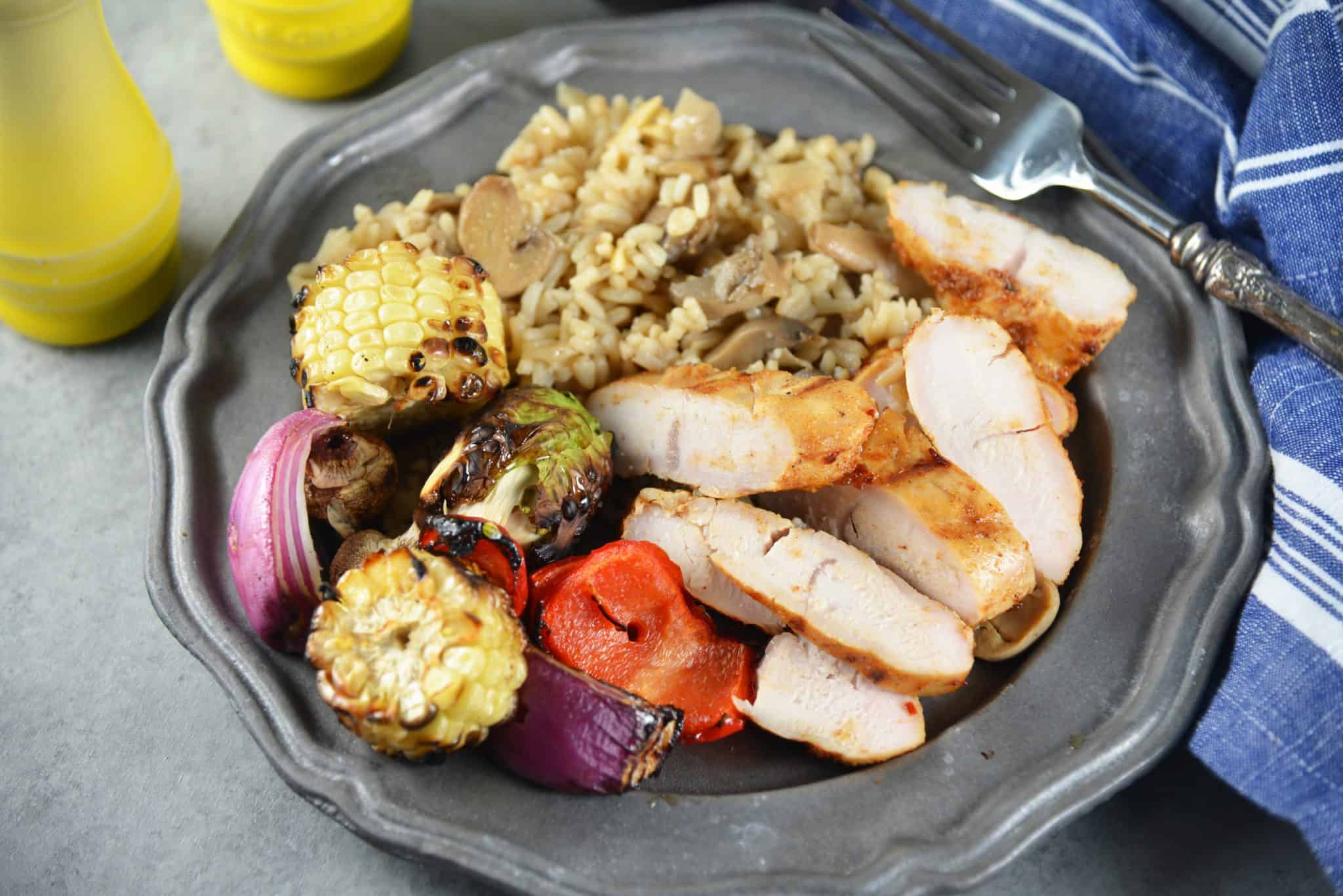 Turkey is also easy to prepare, like other poultries and sucks up delicious flavor from marinades and rubs easily. Most grocery stores carry a variety of turkey cuts and some are even in pre-packaged portions or pre-marinated.
So really, why do you reserve turkey for the gobble gobble day? Eat it every day!
While I love to marinate turkey, during the summer months, I fly by the seat of my pants when it comes to preparing meals, so overnight marinating doesn't happen frequently. Instead, I use my Spicy Honey rub that adds oodles of flavor and a nice crust without hours of marinating.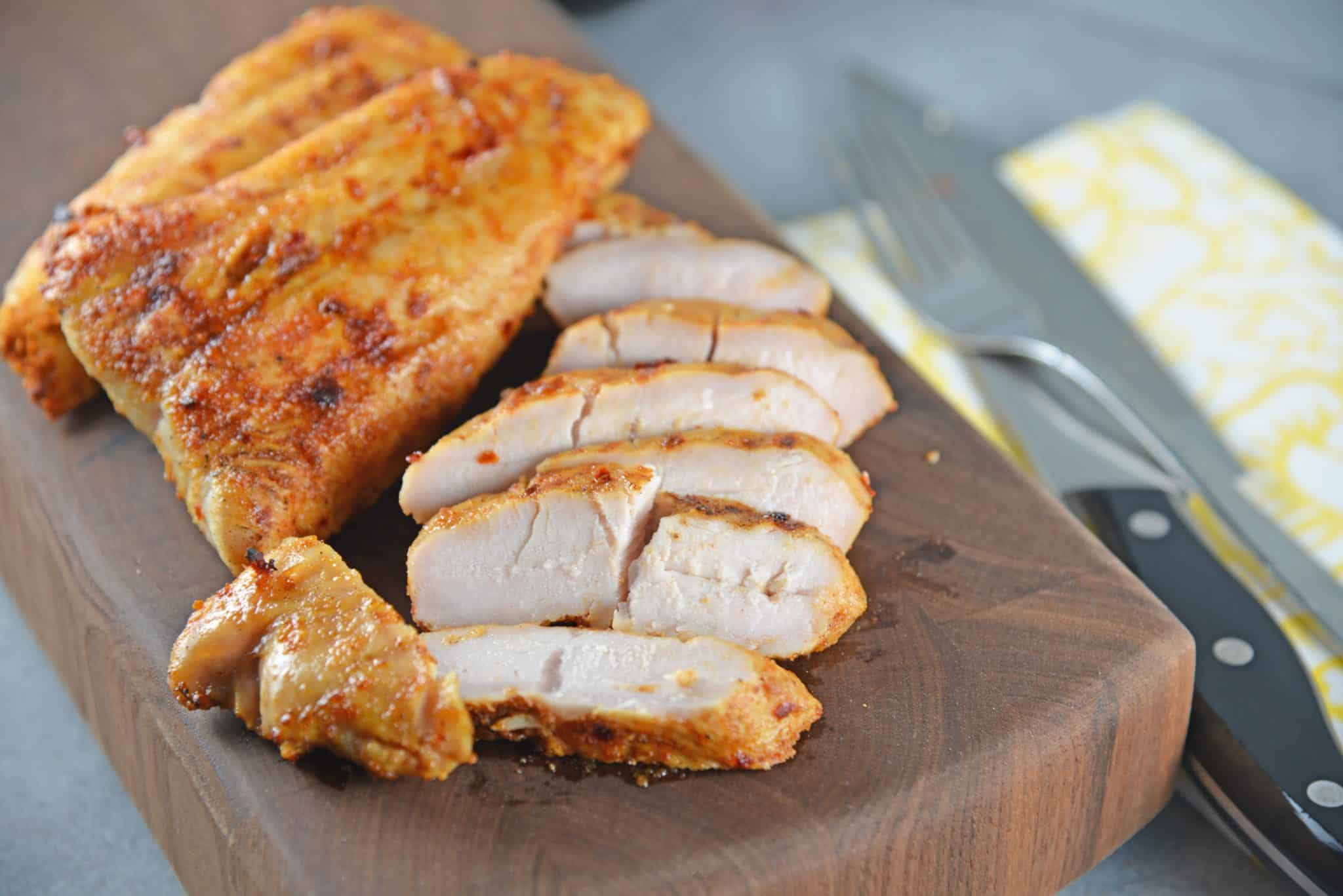 Spicy Honey Grilled Turkey can be sliced up and served over a fresh salad or even in soft tacos with your choice of fixings. On this date we made ours with Easy Vegetable Kabobs and my favorite side dish ever: Almond Rice!
But here are few more side dish recipes that pair perfectly with Spicy Honey Chicken. Visit serveturkey.org for even more delicious turkey recipes.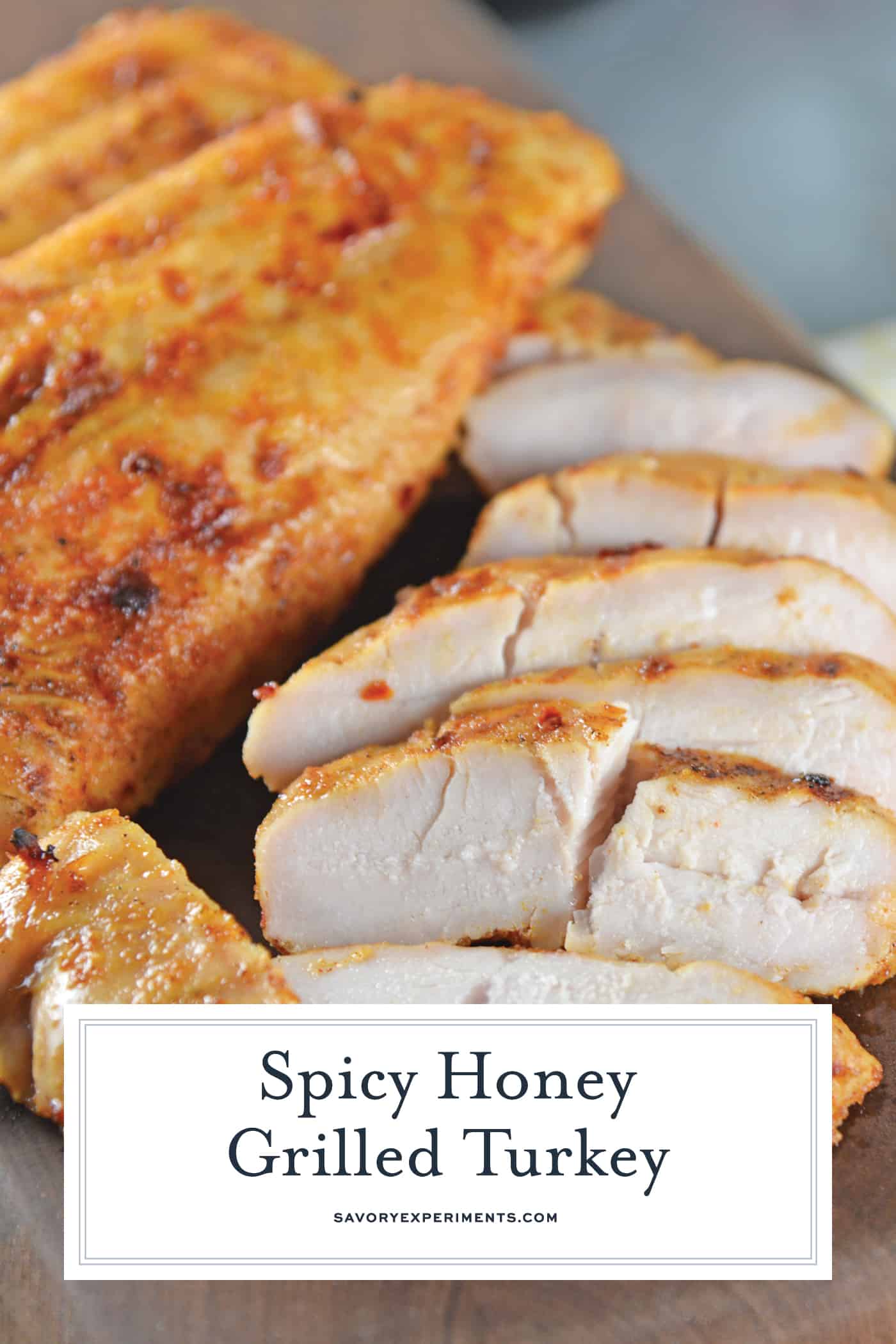 Tools for making Grilled Turkey Breast:
Mixing Bowls– make sure to check out my article on Using the Right Mixing Bowl, you'd be surprised how many people aren't!
Whisks– I buy whisks in multiple sizes. You never know which one you will need.
Silicone Basting Brush
– Silicone basting brushes are easier to clean and don't soak up as much liquid as traditional brushes, leaving more to end up on your food!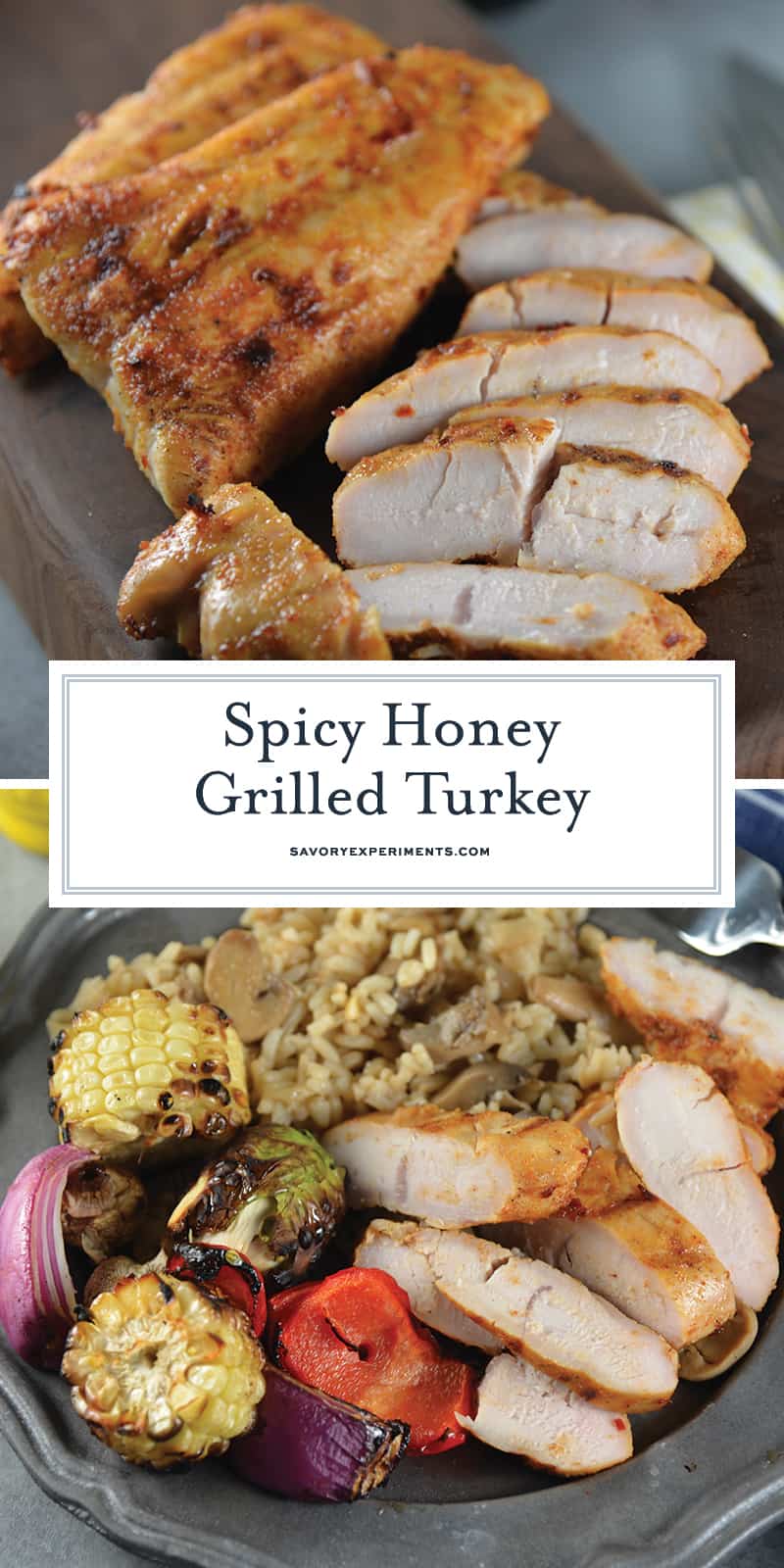 More Turkey Recipes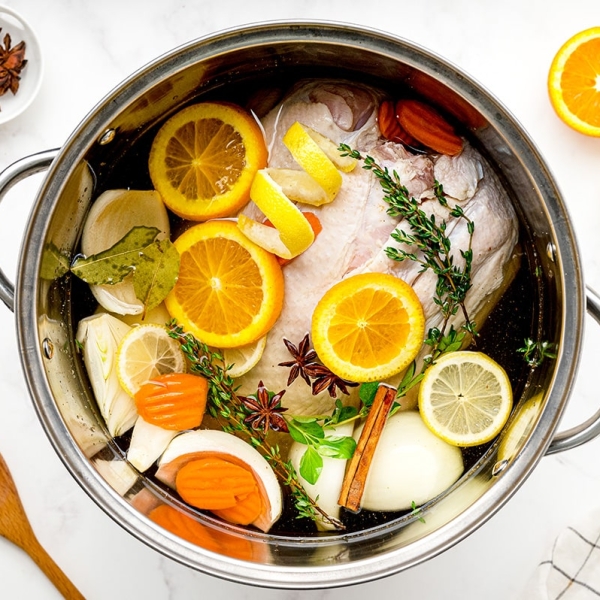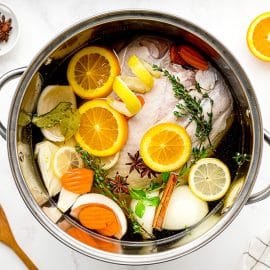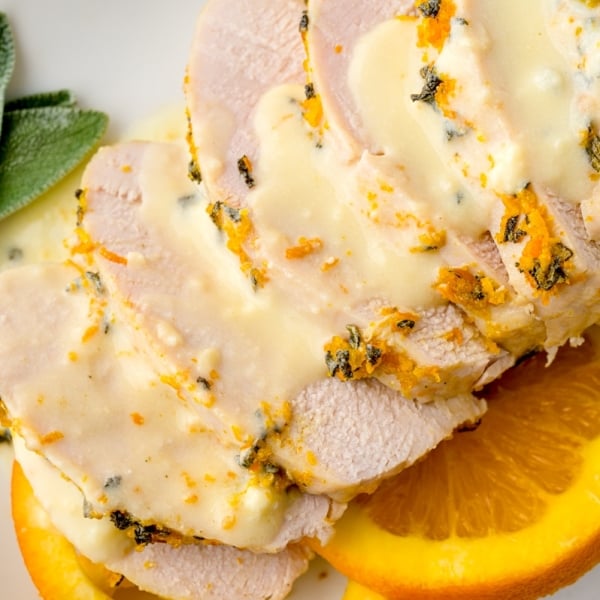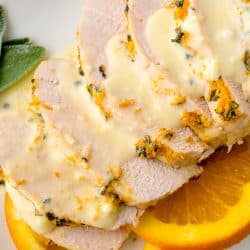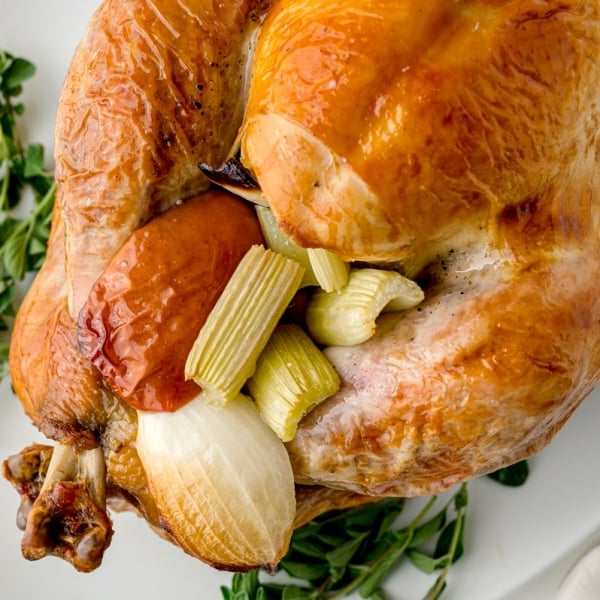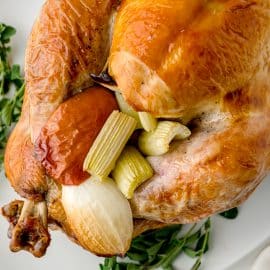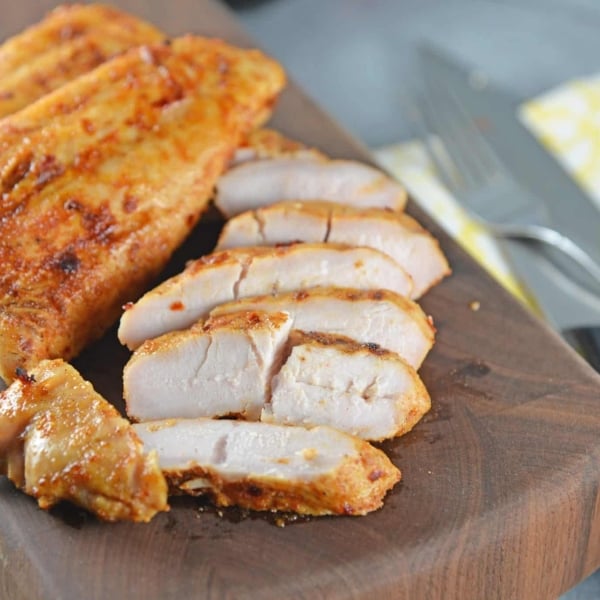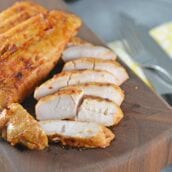 Spicy Honey Grilled Turkey
Spicy Honey Grilled Turkey is perfect for throwing on the grill for a quick and easy meal time solution!
Instructions
Heat grill to high heat, 375-400 degrees. Cover.

In a small bowl, mix garlic powder, white pepper, crushed red pepper and fine sea salt. Rub vegetable oil into turkey breast and sprinkle rub mixture all over top and bottom.

Oil grates and place turkey breast onto the grill. Cook on both sides for approximately 12 minutes.

Meanwhile, whisk together honey and apple cider vinegar. Set aside near grill with a basting brush.

When nearly through, turkey should register at 165 degrees internally. Baste each side with honey and apple cider glaze, allowing to grill for one more minute after applying.

Remove, slice and serve your delicious grilled turkey!

If you've tried this recipe, come back and let us know how it was!
Nutrition
Calories:
394
kcal
,
Carbohydrates:
36
g
,
Protein:
42
g
,
Fat:
10
g
,
Saturated Fat:
6
g
,
Cholesterol:
105
mg
,
Sodium:
1575
mg
,
Potassium:
521
mg
,
Sugar:
34
g
,
Vitamin A:
185
IU
,
Vitamin C:
0.2
mg
,
Calcium:
30
mg
,
Iron:
1.4
mg