Whether you're looking for a casserole, a soup, a salad or just a chicken dinner, these 55+ Chicken Breast Recipes are sure to satisfy!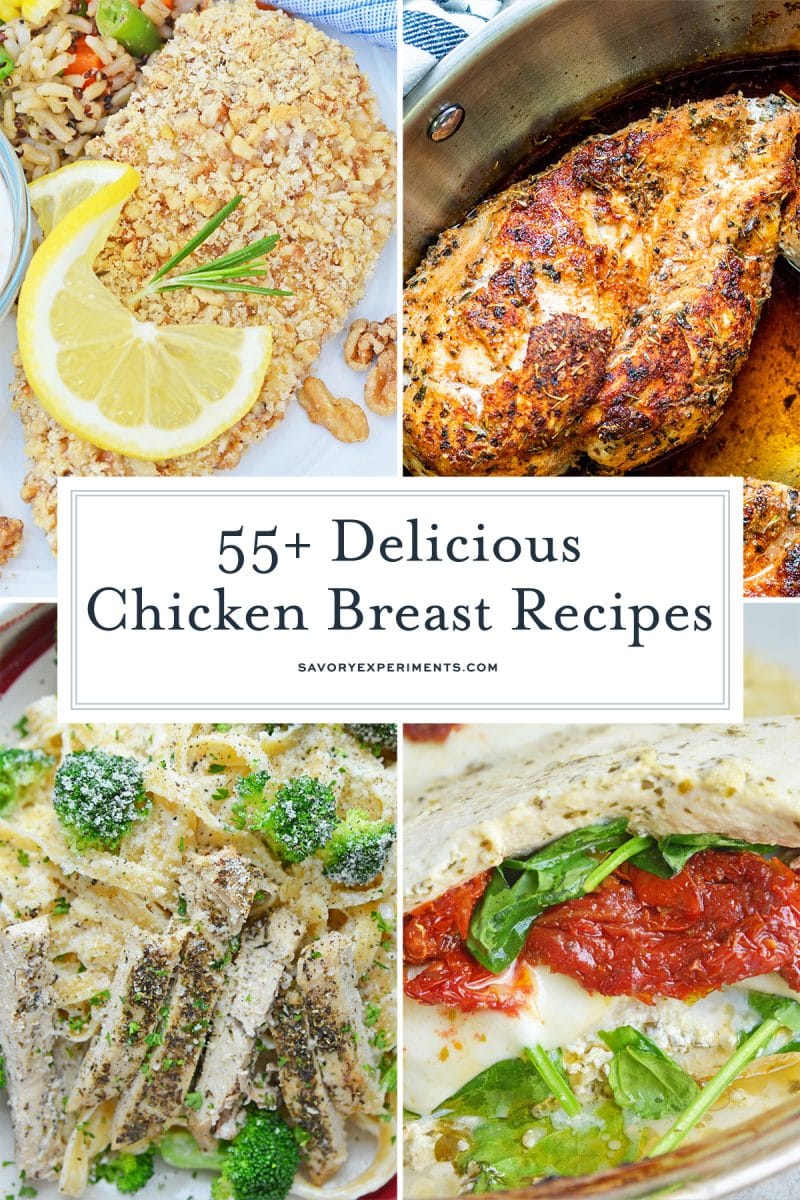 Boneless chicken breasts tend to get a bad rap. They are easy to over cook, therefore making them tough and less appetizing. However, to get juicy chicken breasts, you just need to have a great recipe. And lucky for you, I've compiled easy chicken recipes in one place; from chicken cutlets to creamy sauces and chicken pot pie. Flavorful chicken made from pantry staples and many are also great for meal prep.
It's easy to just season them with a little olive oil, garlic powder, onion powder, salt and black pepper, lemon juice and Italian seasoning and call it a day, but let's think outside the box because I'm tired of boring chicken dinners.
The key to a juicy baked chicken breast is to not overcook it. This, of course, is all dependent on the size of your chicken breast. Chicken needs to be cooked to be cooked to an internal temperature of 165°F. The easiest way to check this is to use a meat thermometer every single time. Also pay attention to the cooking time on the recipe card you are following and measure from the thickest part of the meat. Make sure to let your chicken rest, just like beef or pork, to retain all of the juices and great flavor.
I also like to try and make the size of the breast uniform- the small tapered end will cook much faster than the thick end. To prevent this, you can filet the breast or tenderize it to be a similar thickness. Again, much of this will depend on the recipe.
There are also easy ways to modify nearly any of these recipes for chicken thighs and even cuts or pork and in some cases, beef. This way, the whole family can enjoy!
Chicken Breast Recipes