One pot meals are always a winner in my kitchen. I was getting a little bored with chicken and rice bakes and needed to develop some new easy chicken recipes.
I decided on One Pot Italian Chicken. My favorite italian flavors in a one pot meal!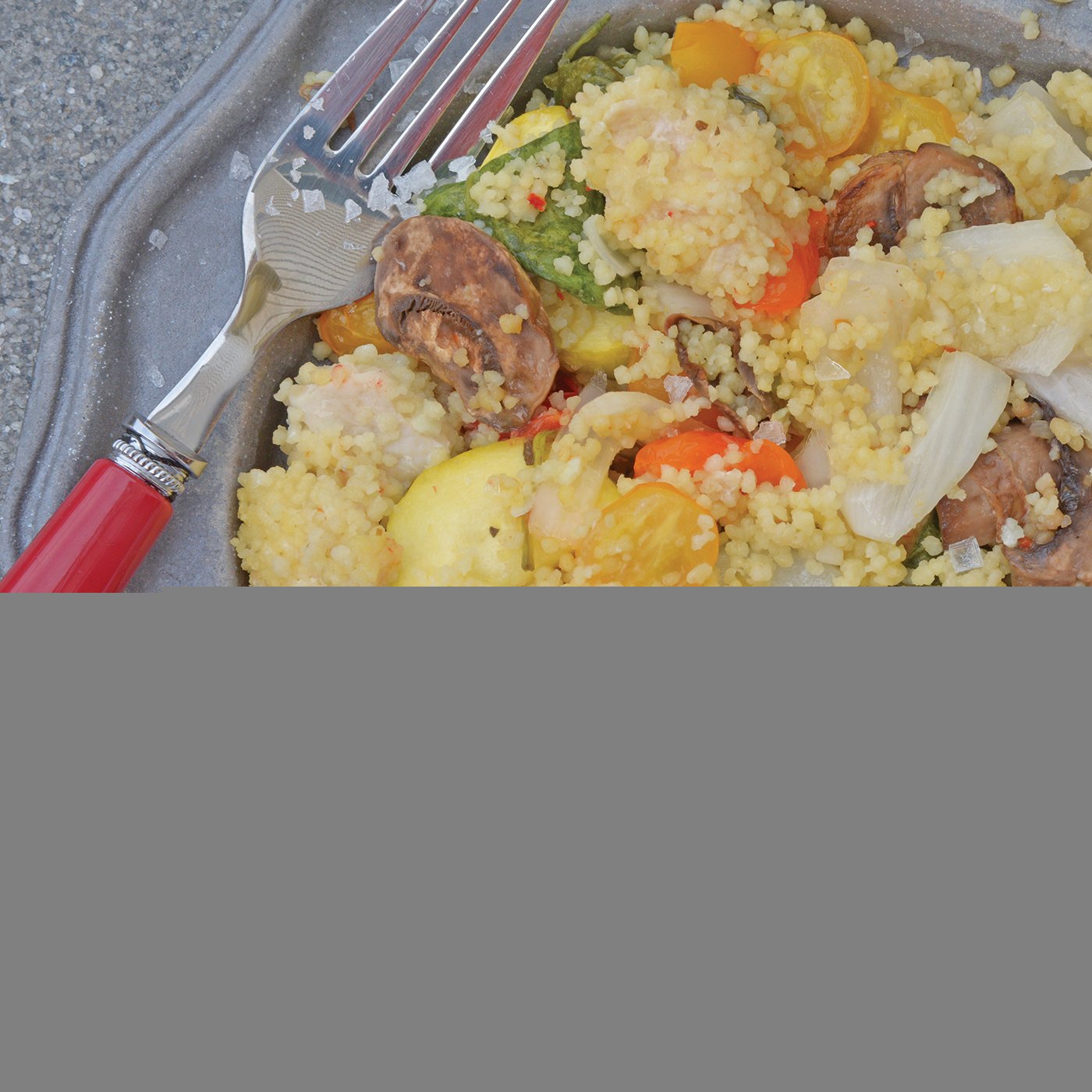 One Pot Italian Chicken is a favorite simple chicken recipe using only one dish and simple ingredients. Ready in just 45 minutes!
So technically, One Pot Italian Chicken isn't made in a pot. More of a casserole dish or 9×13 baking dish, but those names didn't roll off the tongue like One Pot Italian Chicken did.
The problem with most simple chicken recipes is that they lack flavor. Simplicity and ease also equals boring. I wanted to change up the usual chicken and rice bake by using couscous instead!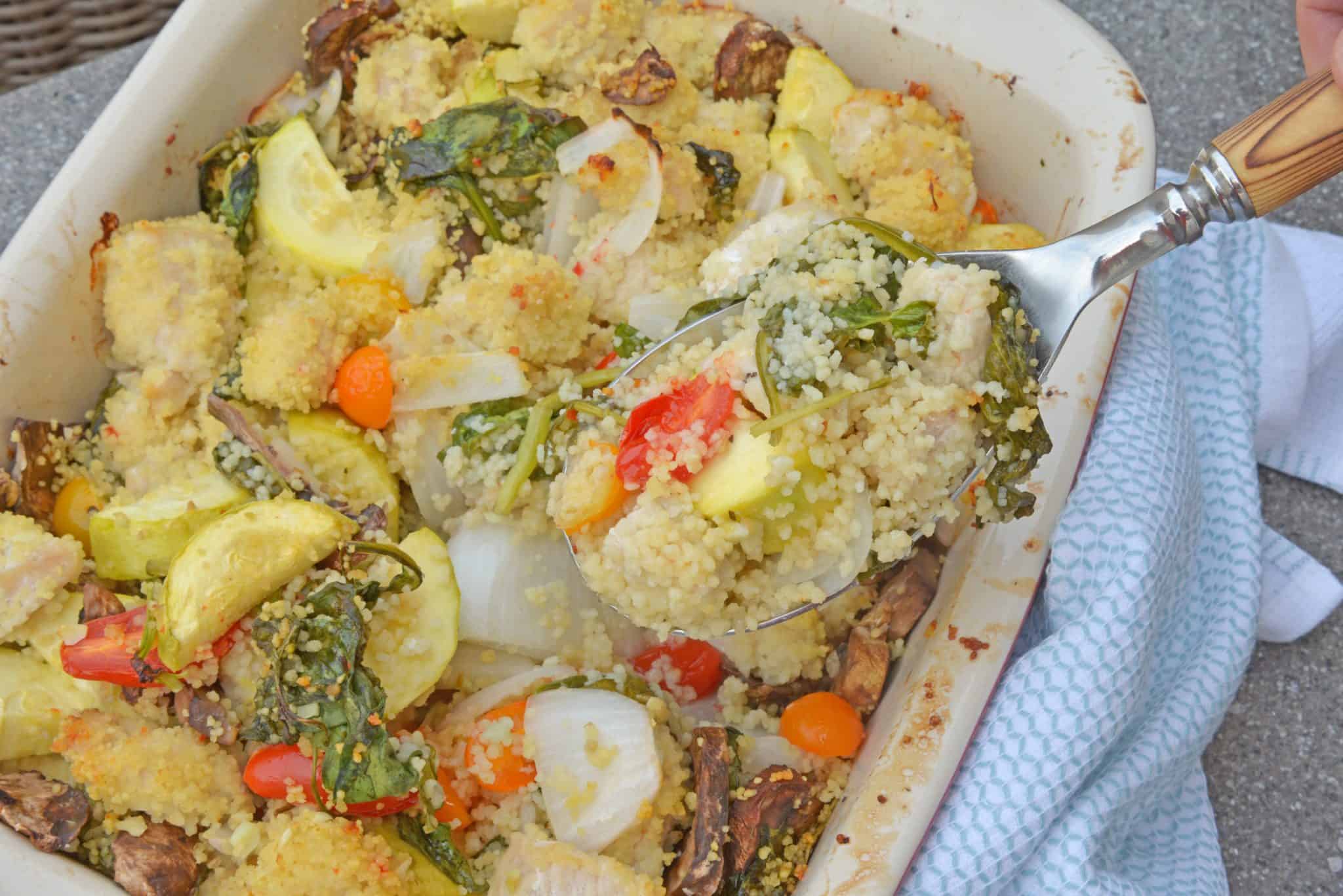 Couscous is a gift from heaven for those who are low on time or have trouble perfectly cooking rice or pasta.
Couscous is a pasta and comes in both a fine, medium and large grain. The larger grains are typically referred to Israeli couscous and are better for soups and stews, while a fine or medium grain are so small and dainty, that some actually think they are rice.
Rightfully so, this type of couscous cooks more like rice, absorbing cooking liquid, instead of boiling and draining. No draining needed saves a step.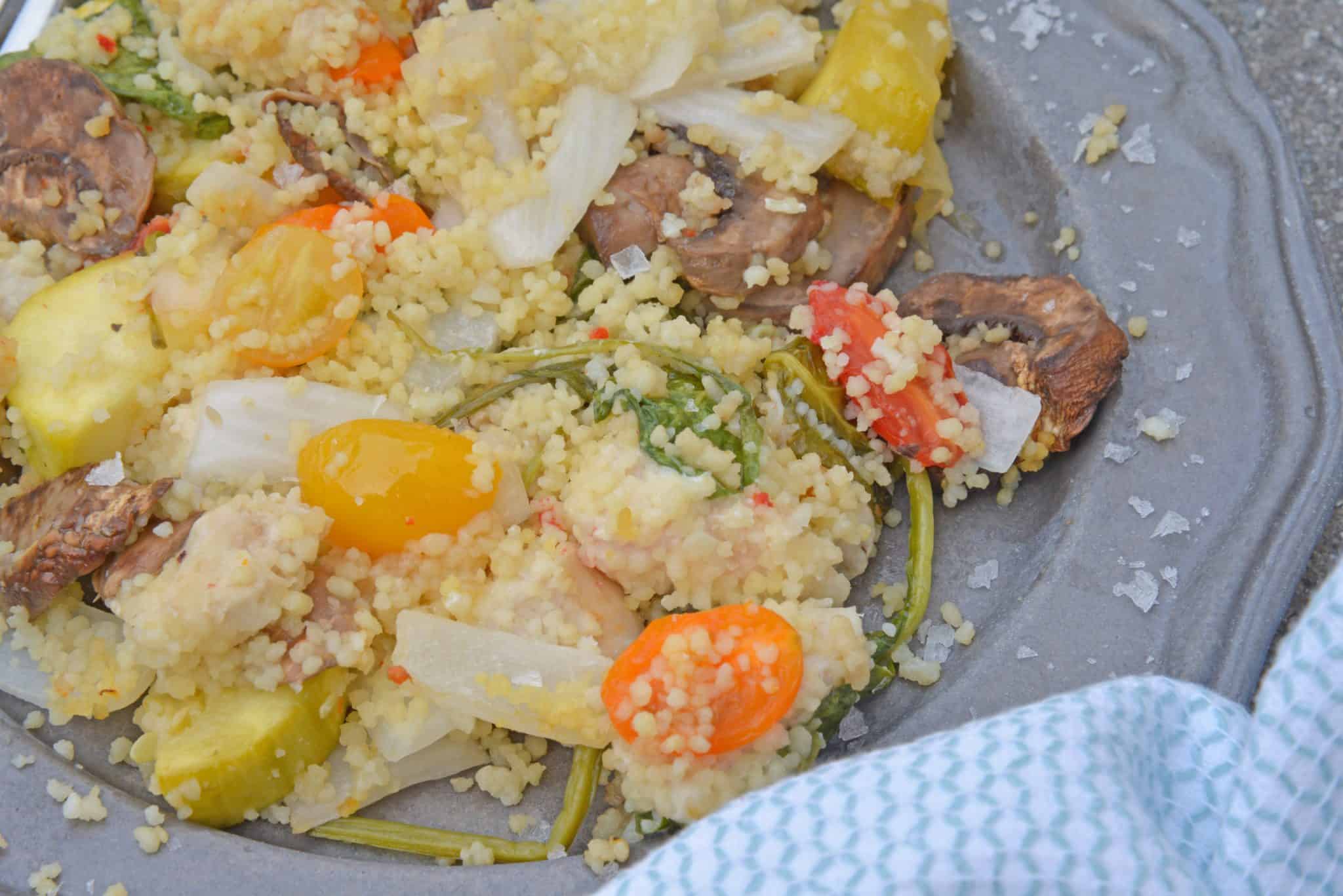 It isn't nearly as temperamental as rice and only takes about 4-5 minutes to fully plump up. So if you are dish has a little too much liquid, add a few more tablespoons and fluff, it will take care of it!
Couscous still too al dente? Add a few tablespoons of water, fluff and in 2-3 minutes, it is done. Couscous also comes in a whole wheat variety.
In my One Pot Italian Chicken, I use white wine and the natural juices from the chicken and vegetables to flavor the couscous. If you do not cook with alcohol, feel free to substitute that with chicken broth or plain old water.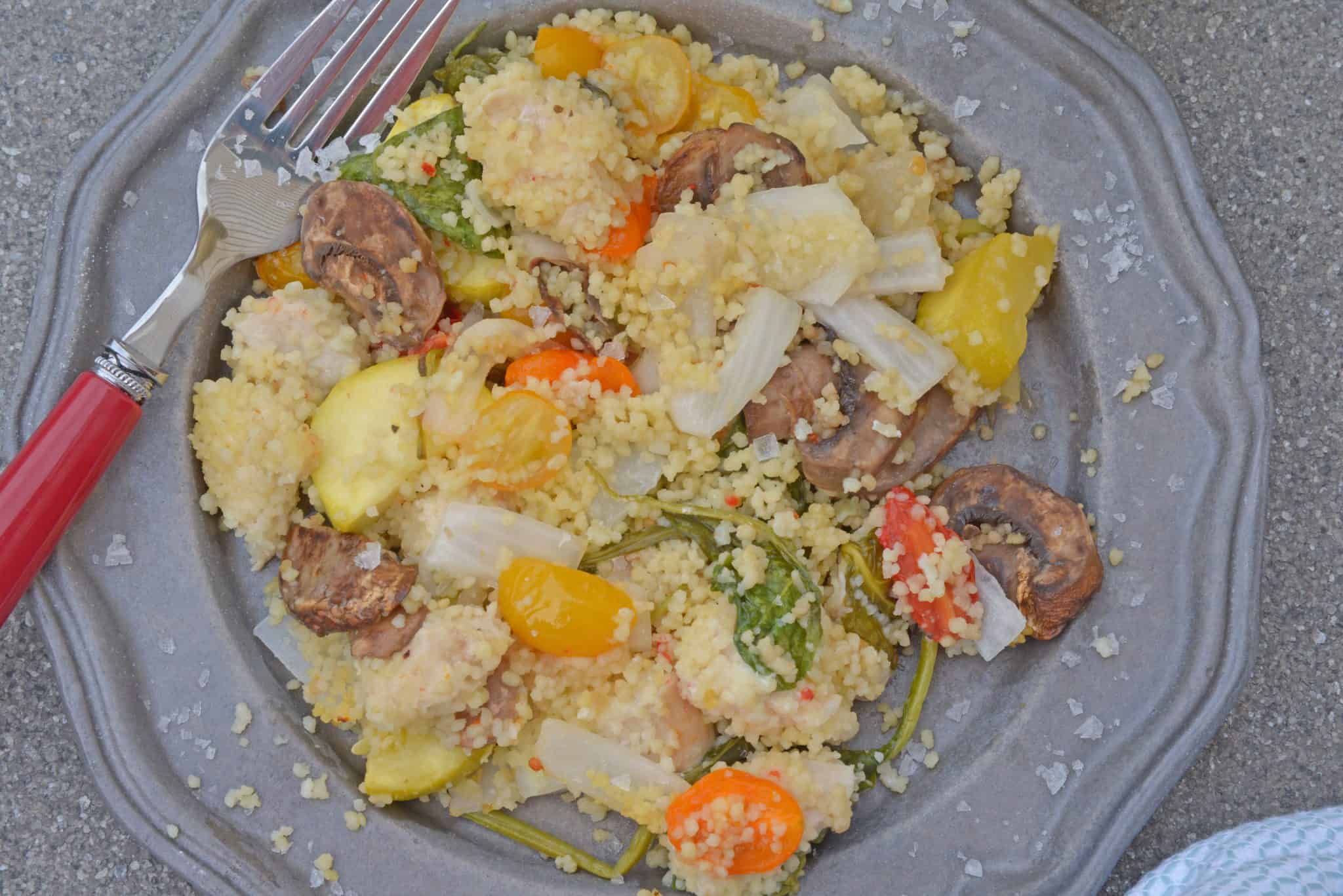 I made it this way, but it still lacked the robust flavor I was looking for. How did I know? Hubby insisted on dumping a ton of hot sauce on top of it.
Back to the drawing board for something easy and zesty. Italian dressing! Funny enough, I don't use store bought dressings on my salads, but I always have bottled Italian dressing lying around to use a marinade.
It is great for any meat or fish and pairs well with nearly any sauce. It was just what a needed to make this One Pot Italian Chicken a winner instead of a loser. Another bonus? Make a whole batch for meal prep and you'll have lunch for the whole week.