Fajita day is a happy day! These Grilled Chicken Fajitas are such an easy meal that the whole family will fall in love with.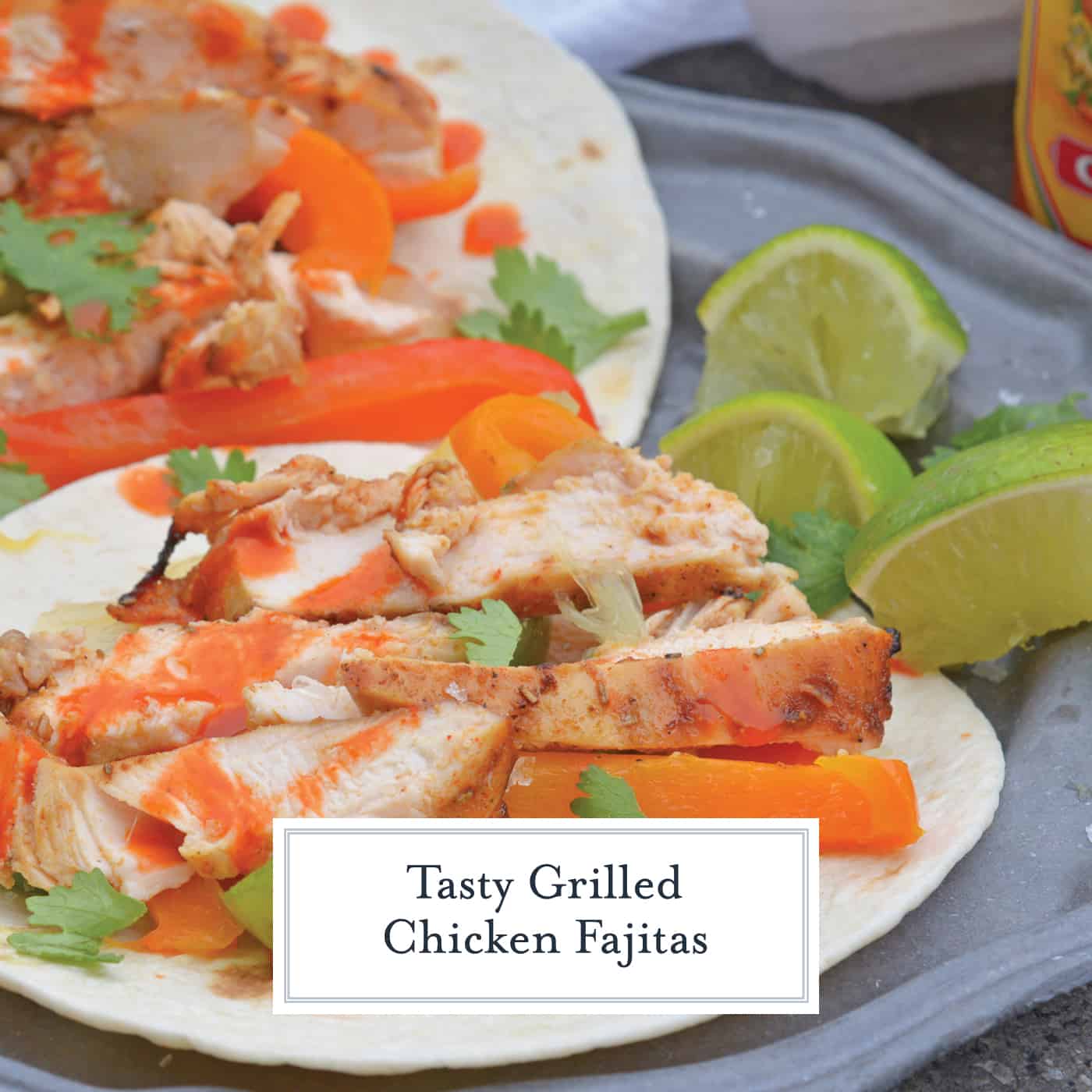 My Grilled Chicken Fajitas are a simple and healthy meal that you can have ready in under 30 minutes and make for the perfect weeknight meal.
Making fajitas at home couldn't be easier. The key to a restaurant ready dish is cook time, seasoning, and all the toppings that go along with it.
I think we can all agree that Taco Tuesday is the bomb, but can we also agree to start a movement for Fajita Friday? Cause fajitas just don't get the credit they deserve.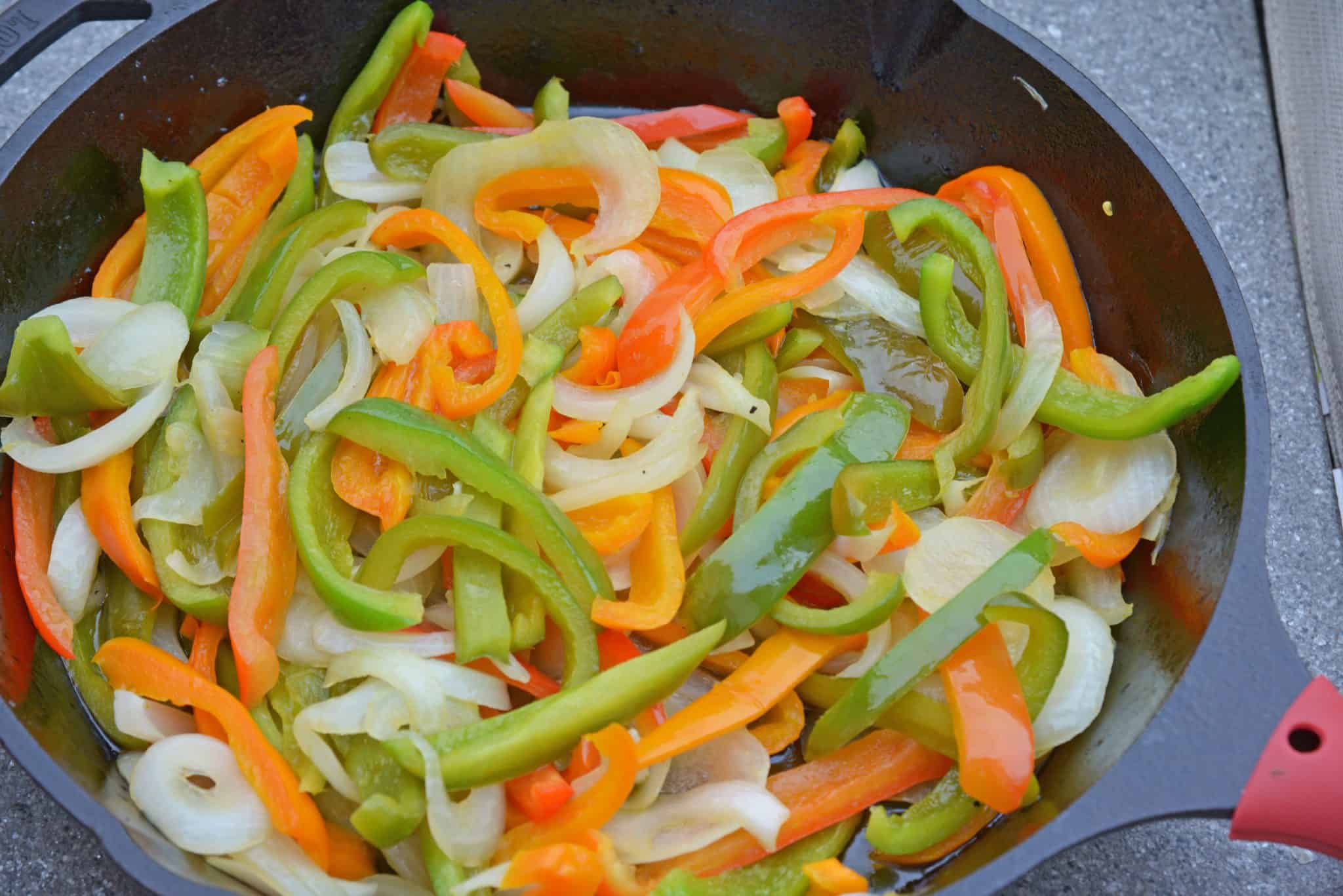 There is nothing more tantalizing to your taste buds, ears and nostrils as a sizzling plate of fajitas zooming past your your table at a restaurant.
Admit it, we all have a moment of extreme ordering regret if fajitas weren't what we ordered.
Admittedly, I rarely order fajitas at a restaurant. Why? Because I make some killer ones at home and now I am sharing my chicken fajita recipe, along with homemade fajita seasoning with you!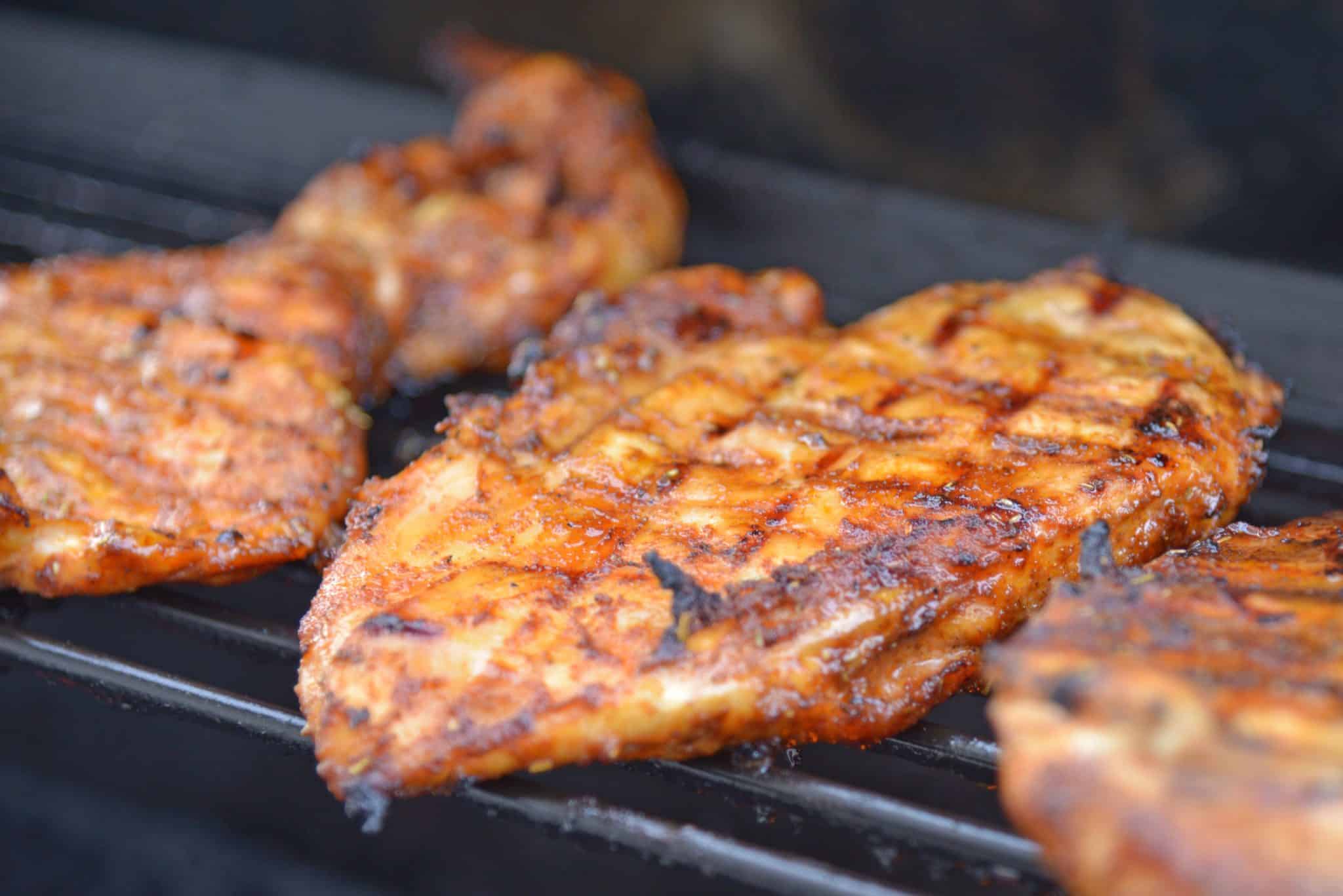 Homemade fajitas are really quite easy. I like to make my chicken on the grill because it adds another layer of smoke and char, something you won't get with restaurant fajitas that rarely use a flame grill.
Vegetables generally include onions and bell peppers which can be prepared inside on the stove or on the grill in a cast iron skillet.
PRO TIP: Use a blend of bell pepper colors to add a level of sophistication to your fajitas.
You're all ready to spoon your mixture into a nice warm tortilla and top it with all the fixings. Some of my favorites are:
Lime juice
Avocado slices
Sour cream
Shredded cheese
Freshly cilantro
Hot sauce
I like to make my own fajita seasoning. Homemade seasonings are great because not only do you save money by making your own, you also can add and subtract ingredients as you like.
Of course store bought is also an option.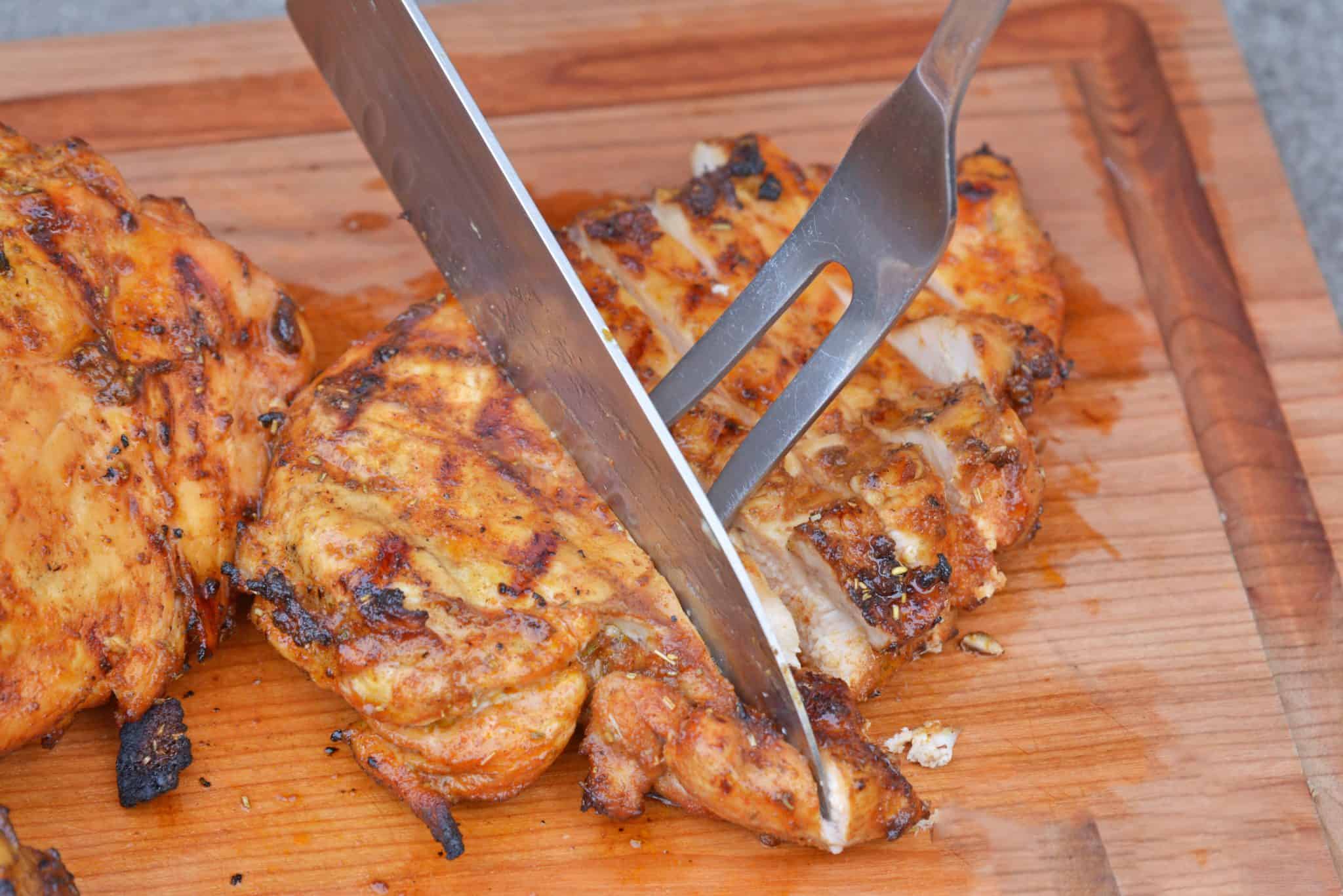 If you want less spice, reduce the amount of chili powder. If you want a more earthy flavor, add some more cumin.
PRO TIP: Make a double or even triple batch of fajita seasoning. Store it in an airtight container in the pantry for months. It can be used on nachos, tacos, burritos and more!
Low sodium diet? Reduce the salt or omit it all together! Any which way you put it, these chicken fajitas will taste amazing.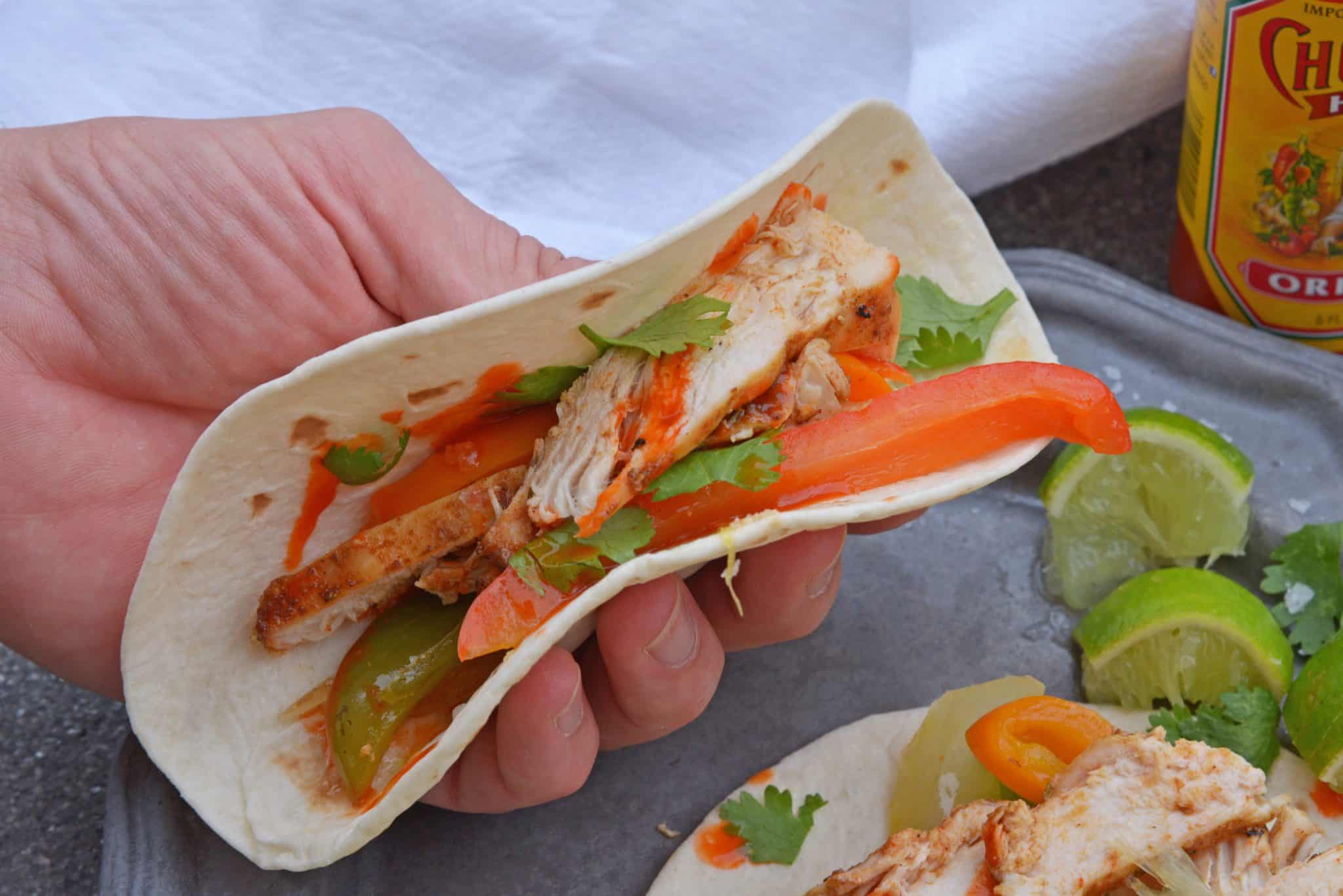 Can taco seasoning be used in exchange for fajita seasoning or vice versa? The difference between the two is so subtle you probably could use them interchangeably.
PRO TIP: Dust your tortilla chips with fajita seasoning!
The difference lies in the ratios. Taco seasoning has more chili powder while fajita seasoning has more cumin. Let's be real, only a true taco or fajita enthusiast would notice the difference!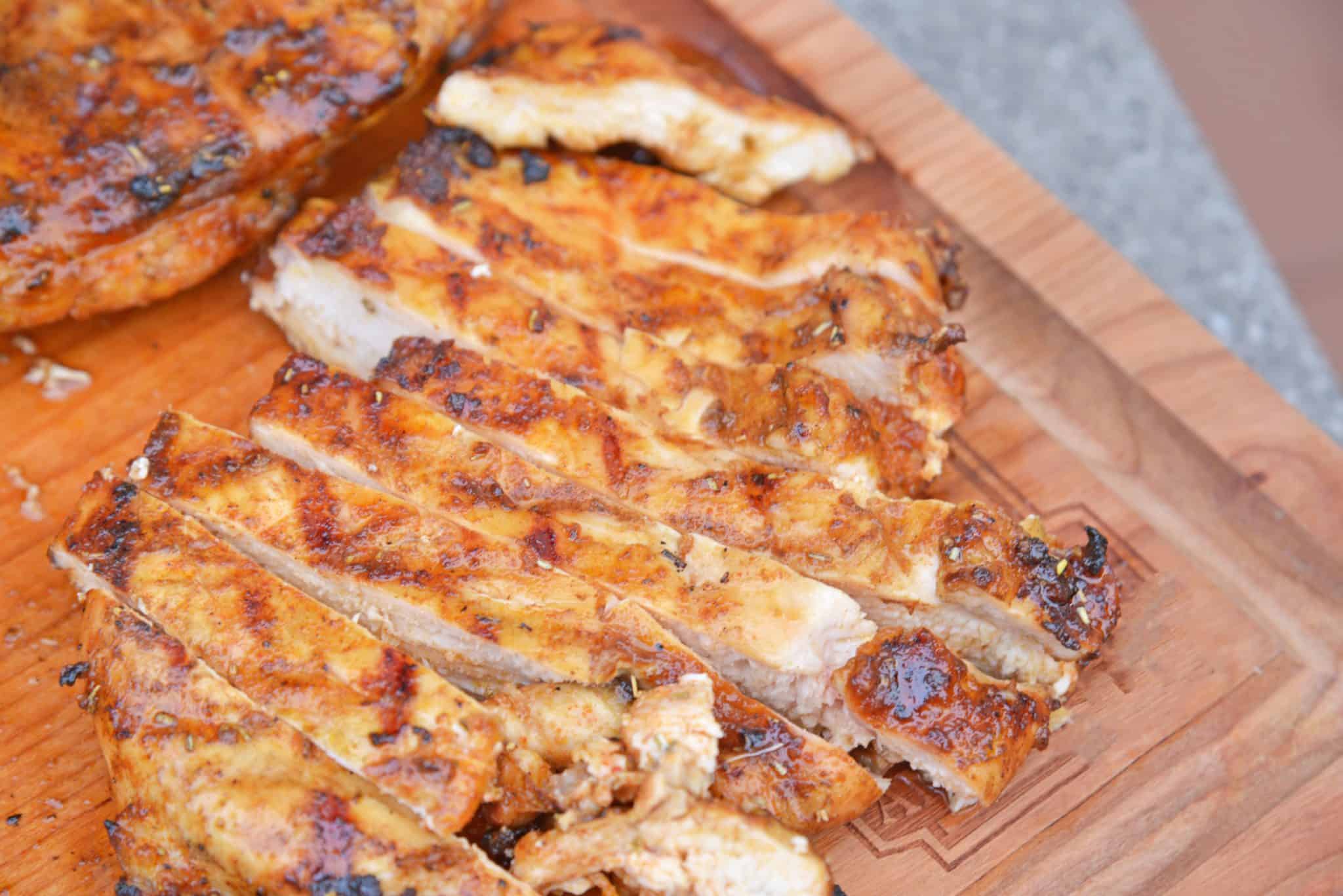 Check out these other Mexican inspired dishes: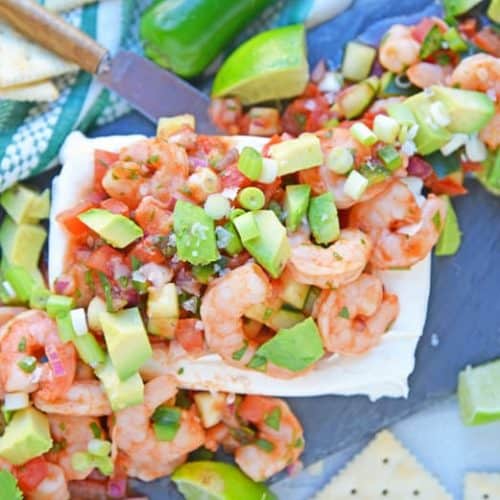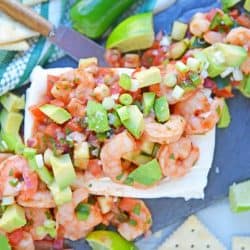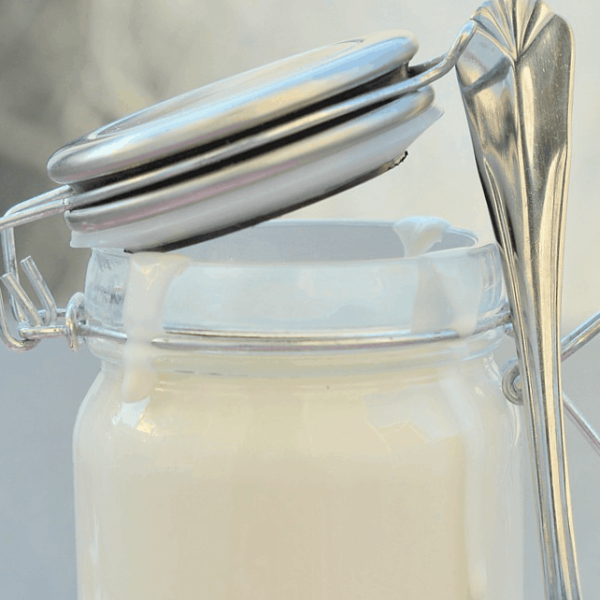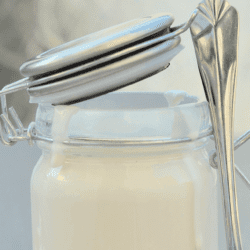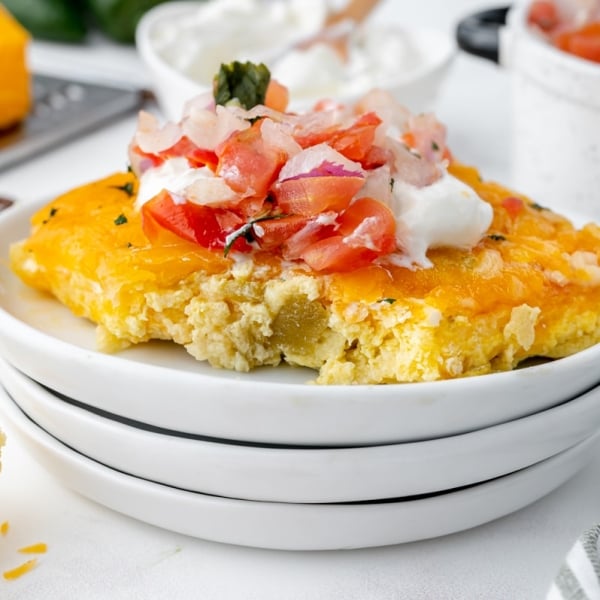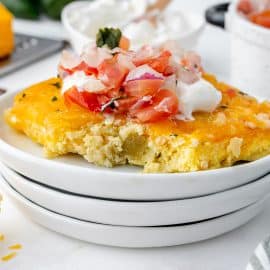 Tools for making homemade fajitas:
Fajita Plate– want the restaurant experience at home? Get your sizzle on!
Tortilla Warmer– another small touch to make you feel like you are dining out at a Mexican restaurant.
Heavy Bottom Frying Pan– this will be one of your most used kitchen tools. Having something that is heavy bottom will distribute heat better and prevent burning whether you are using an electric or gas range.
Wood cutting board – wood won't dull your knives like plastic and if treated properly, has natural antimicrobial properties.
Good knife – Global is my favorite! They are worth the price, I promise. I am kind of obsessed with them and store them tucked away so no one else can use them. Including hubby. Hands off my good stuff!
Cast Iron Skillet– Yes they are heavy, yes they take a little extra TLC. Are using cast iron pans worth it? YES!!! Just buy one and you'll thank me later! I have both pre-seasoned and unseasoned. I like them both for different reasons.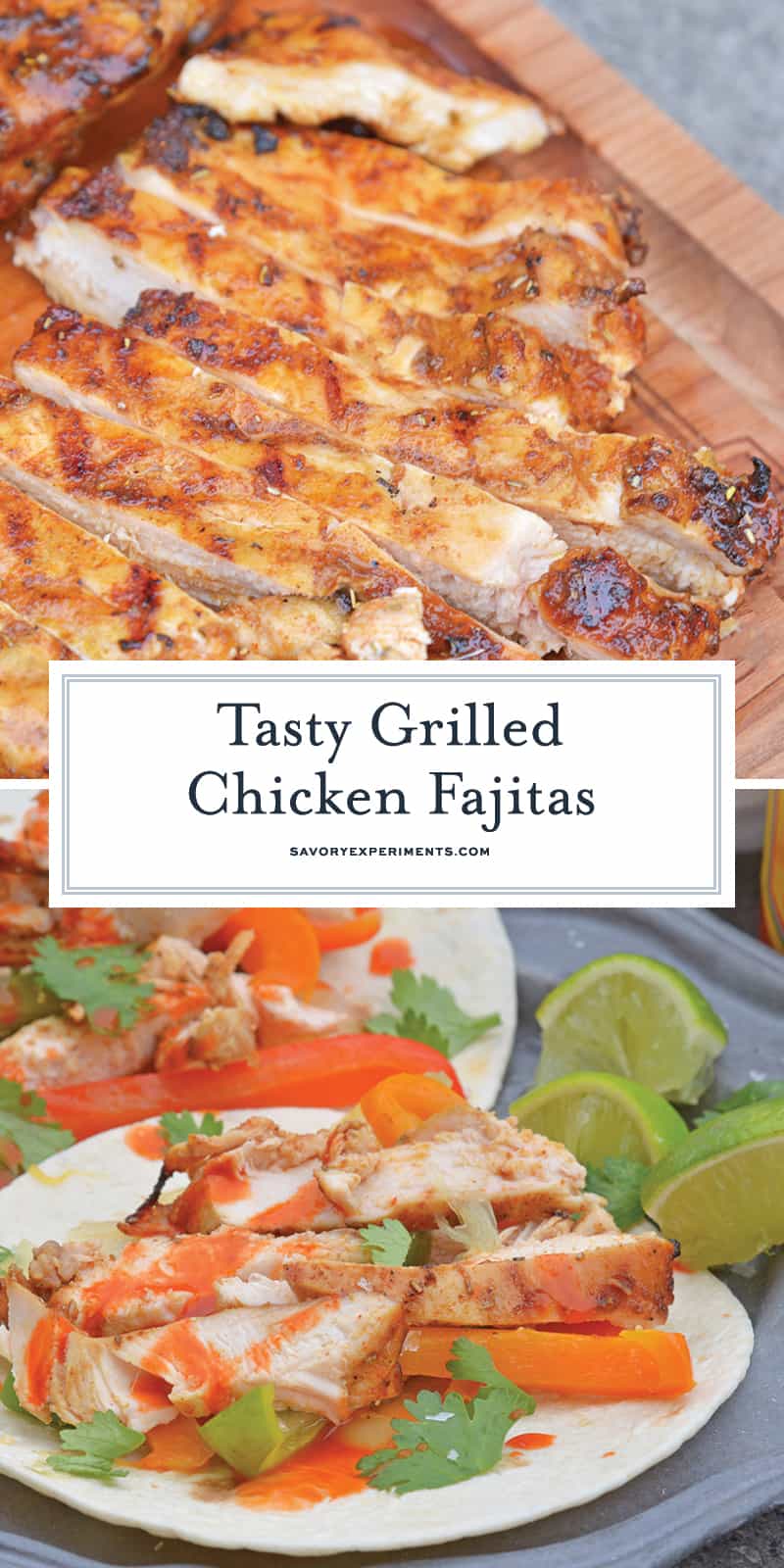 Questions you might have about how to make fajitas:
Can I make them ahead of time? You can make all of the elements in advance including the sauteed vegetables, grilled chicken and prepping all of the garnishes. Simply reheat and assemble when ready to serve.
Can I freeze fajitas? You can freeze all of the individual elements of fajitas, just make sure that you place them airtight bags and get out as much air as possible.
They will last for 3-4 months. Please note that onions and bell peppers both have a lot of water and might thaw to be little slimy and limp. They will still taste good though!
Can I use a different protein? Sure! You can substitute shrimp, beef or even pork for chicken. You can even use a blend of two or three proteins. Simply follow the same recipe. If you double the proteins, double the amount of fajita seasoning.
Can I make a fajita bowl? Omit the tortillas and pile all the same ingredients onto a bed of rice!
Can I make these fajitas low carb or carb free? Sure! Omit the tortillas and pile the ingredients on a bed of lettuce. Chopped romaine is a good choice because it is hearty.
Are fajitas healthy? What is healthy anyways? The word means so many things these days. Scroll on down to the nutritional information and make the determination on your own!
Do I have to grill the chicken? If you don't have a grill, don't want to grill or got ready to grill and now it is pouring down rain, have no fear! You can cook the chicken in a cast iron skillet or even bake it in the oven.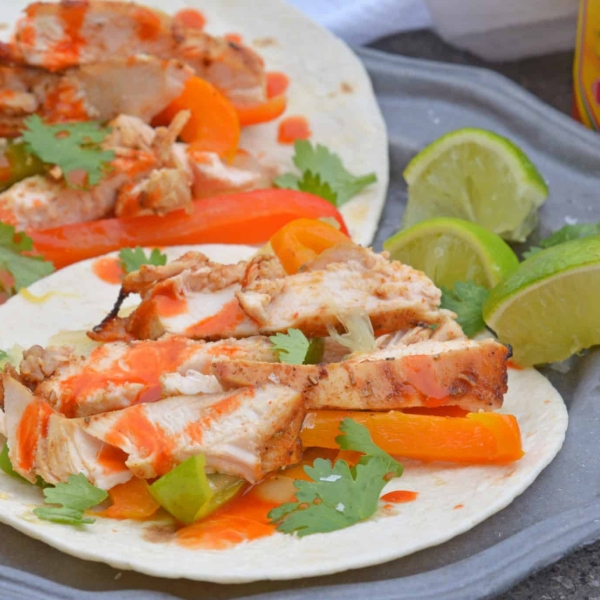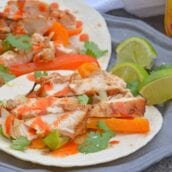 Grilled Chicken Fajita Recipe
My Grilled Chicken Fajitas are a simple and healthy meal that you can have ready in under 30 minutes and make for the perfect weeknight meal.

Instructions
Using a meat tenderizer or simply butterflying the chicken breasts, pound or cut into uniformly thin pieces. Rub chicken with 1 tablespoon of fajita seasoning.

Heat grill to medium-high heat, clean and oil grates.

Meanwhile, heat a large skillet with vegetable oil over medium-high heat. Add cut bell peppers and onion. Cook for 10-12 minutes, or until vegetables are soft. Toss with remaining 1 tablespoon fajita seasoning.

Add chicken to indirect heat on the grill. Cook for 7-8 minutes on each side. Cooking time will vary based on thickness of chicken. Internal temperature should be 165 degrees.

Slice chicken against the grain into thin strips. Set aside.

Add chicken to bell peppers and onion, toss to combine.

Spoon chicken and vegetable mixture into a warm flour tortilla and top with avocado slices, freshly squeezed lime juice and your choice of additional toppings.

If you've tried this recipe, come back and let us know how it was!
Nutrition
Calories:
466
kcal
,
Carbohydrates:
54
g
,
Protein:
19
g
,
Fat:
20
g
,
Saturated Fat:
8
g
,
Cholesterol:
36
mg
,
Sodium:
791
mg
,
Potassium:
875
mg
,
Fiber:
8
g
,
Sugar:
14
g
,
Vitamin A:
3225
IU
,
Vitamin C:
133.4
mg
,
Calcium:
106
mg
,
Iron:
3.5
mg