I love having homemade spices on hand, and this Homemade Italian Seasoning is one of my favorites! With ingredients like parsley, basil and oregano, you'll never buy the store bought version again!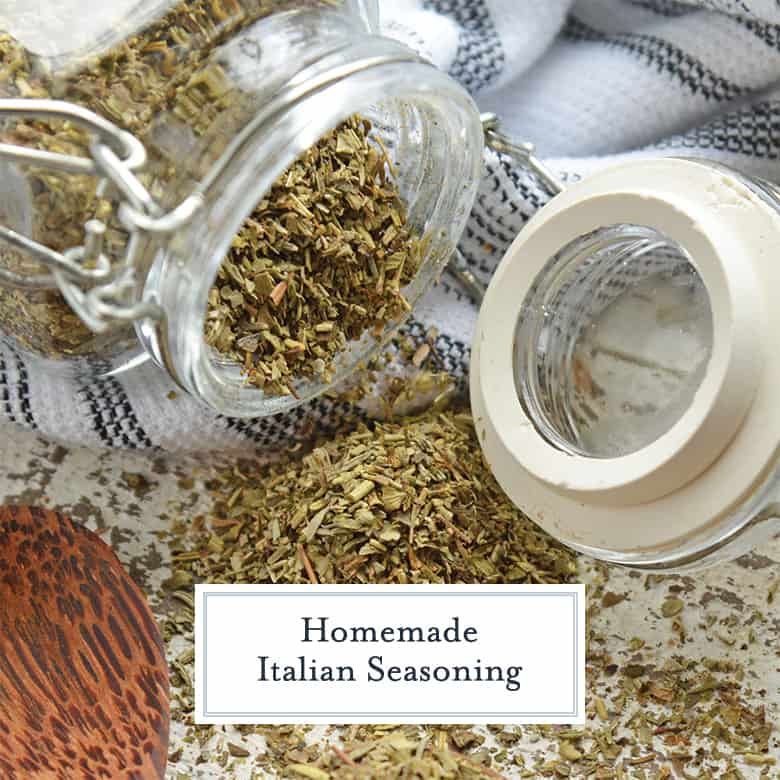 Making Homemade Italian Seasoning has never been easier than with this Italian seasoning recipe. Made with just a few fresh ingredients, it can't be beat!
Do you like to make your own spice blends? Some spices are best purchased, while others are best made from scratch.
This Homemade Italian seasoning is one that I prefer to make at home! Honestly, considering how easy it is to make from scratch and how little it costs compared to the store bought seasoning, it is really silly to buy it pre-mixed.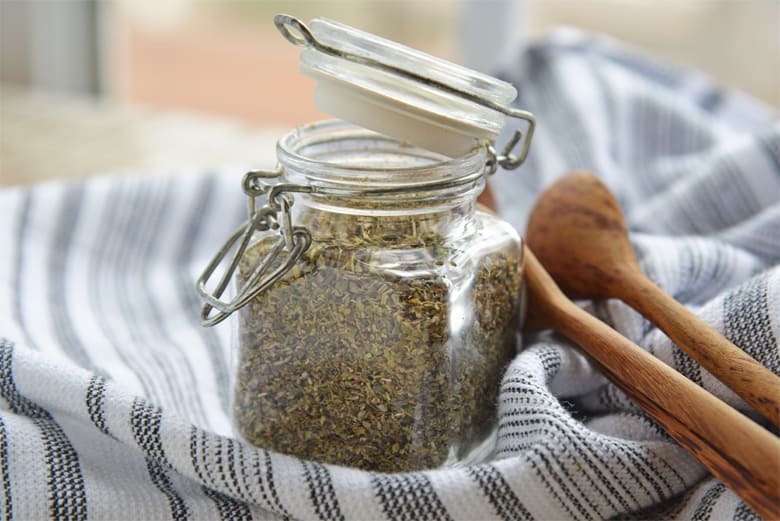 What are the ingredients in Italian seasoning? The majority of them are pretty obvious: oregano, thyme, rosemary and basil, but most people are a little taken aback that parsley isn't generally included and marjoram is.
PRO TIP: For a fine blend, use a spice grinder to blend the herbs together. A clean coffee bean grinder also works.
The next big question: what is marjoram?
It is actually very similar to oregano and seen a lot of Middle Eastern cuisine. It's flavor profile is considered to be sweet pine and citrus.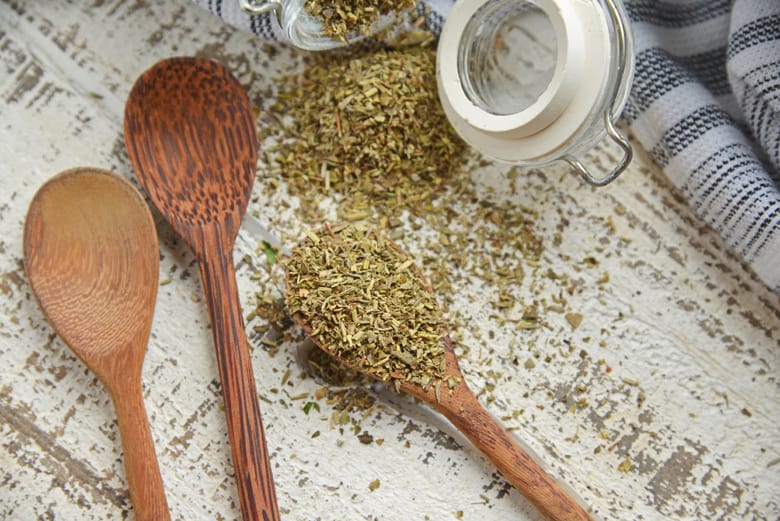 For my homemade Italian seasoning, I do include parsley because I feel like it is one of the major Italian herbs and shouldn't be overlooked. If you don't have marjoram on hand, simply omit it or substitute with additional oregano.
PRO TIP: Rub dried spices and herbs together between your palms before adding to a recipe. This release natural oils and enhances the flavor.
Italian seasoning does not contain salt or garlic, which is also surprising to some. Feel free to add equal parts of either of those if you feel your blend needs it. Again, the beauty of homemade seasoning blends is that you can customize!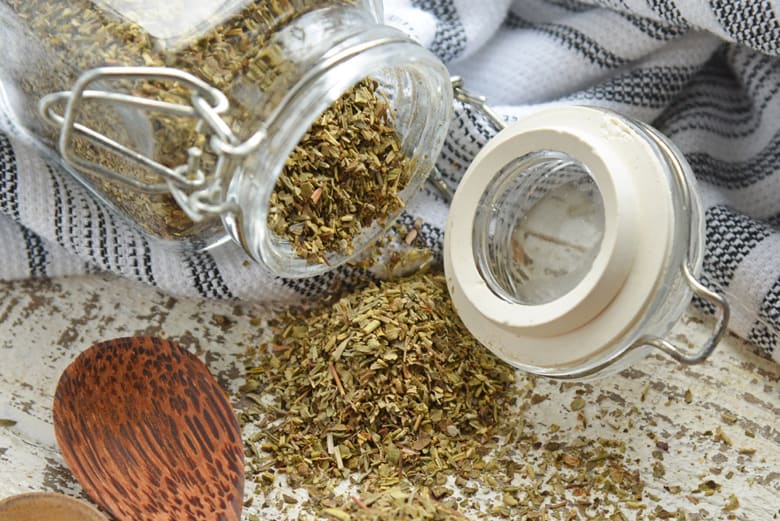 Want to make fresh italian Seasoning? It is easy! Just grab the same fresh herbs and chop them up into equal parts. The general rule for dried herbs to fresh herbs is 1 tablespoon of fresh for teaspoon of dried.
PRO TIP: Dried herbs and spices expire. Dried, chopped herbs will start to lose their flavor at around 6 months. Buy smaller bottles and label them with the date opening. After losing potency, they aren't toxic, but you may require to use double the amount of the ingredient.
Homemade Italian Seasoning is great as a gift or party favor. Simply make several batches and divide into glass containers. Decorate with colorful tags and string.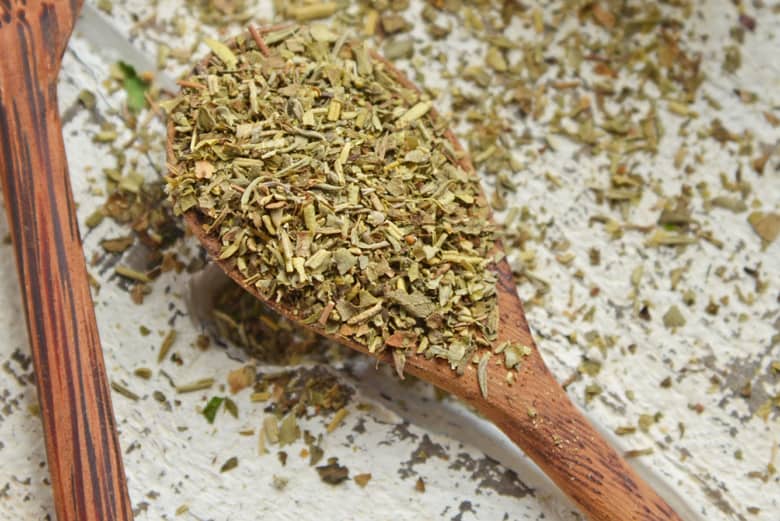 Questions you may have about Homemade Italian Seasoning:
What can Italian seasoning be used for? You can use this seasoning to flavor meats like chicken, pork or steak. You can even use it to season your pasta sauces, pizzas, or even veggies! The options are endless and the choice is yours!
Can you substitute Italian seasoning for oregano? Although Italian seasoning does have oregano as one of it's ingredients, it may not be suitable for all recipes calling for just oregano. I'd have some plain oregano on hand just to be safe!
What does Italian seasoning consist of? It's basically a bunch of dried herbs! This particular recipe has dried parsley, dried marjoram, dried basil, dried oregano and dried rosemary. I've seen some recipes include garlic powder too, to give it a little zing.
How long does Italian seasoning last? I keep mine for no longer than six months, so that's why this recipe is a little smaller. If you're using large quantities or making it for gifts, you can certainly double or triple the recipe!
Can you use Italian seasoning on chicken? Yes! This homemade Italian Seasoning would taste great on chicken, as well as many other things!

Check out these other homemade seasonings: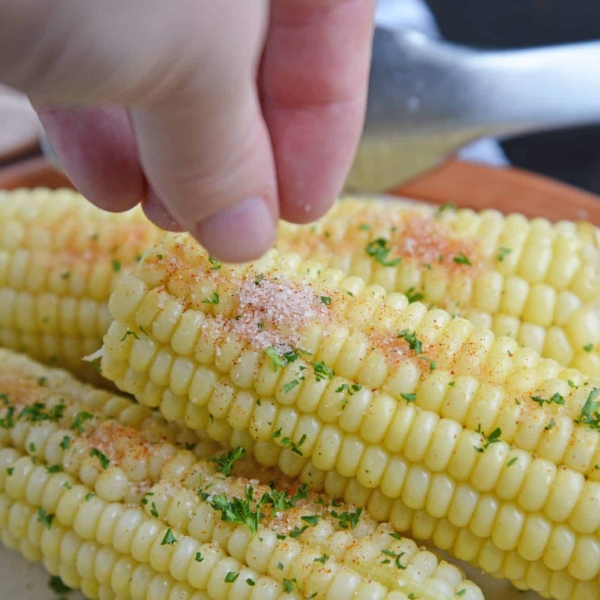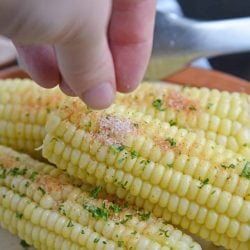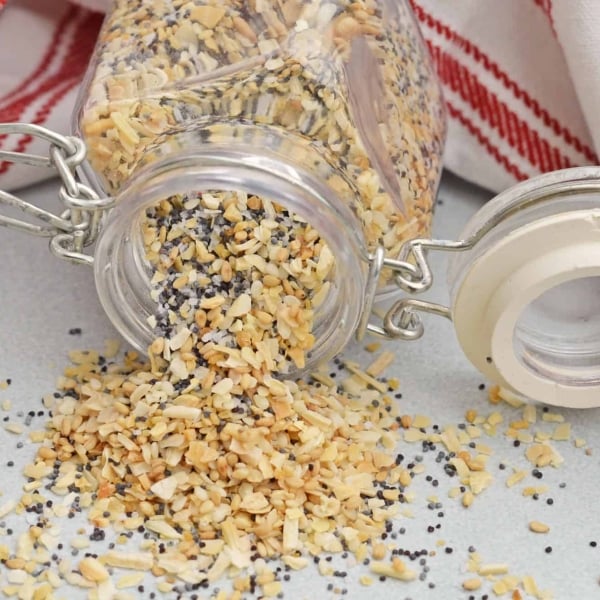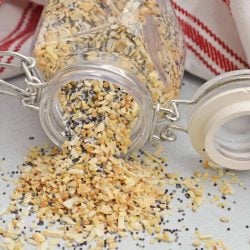 Everything Bagel Seasoning
Everything Bagel Seasoning is all of the flavor and goodness of the everything bagel spices so you can sprinkle it on anything! Five ingredients you already have in your pantry.
See The Recipe!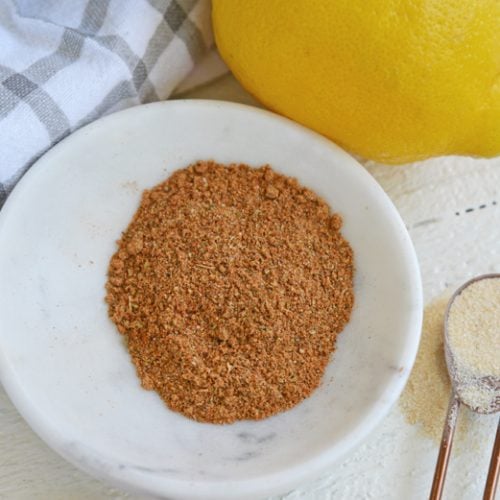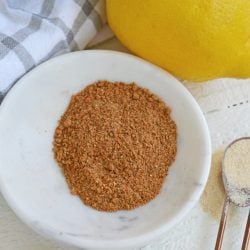 Tools for making Italian Seasoning from scratch:
Measuring Utensils
– I eyeball it, but you can also measure!
Spice Containers
– If you make a lot of your own spice blends like I do, it is nice for them to have actual containers.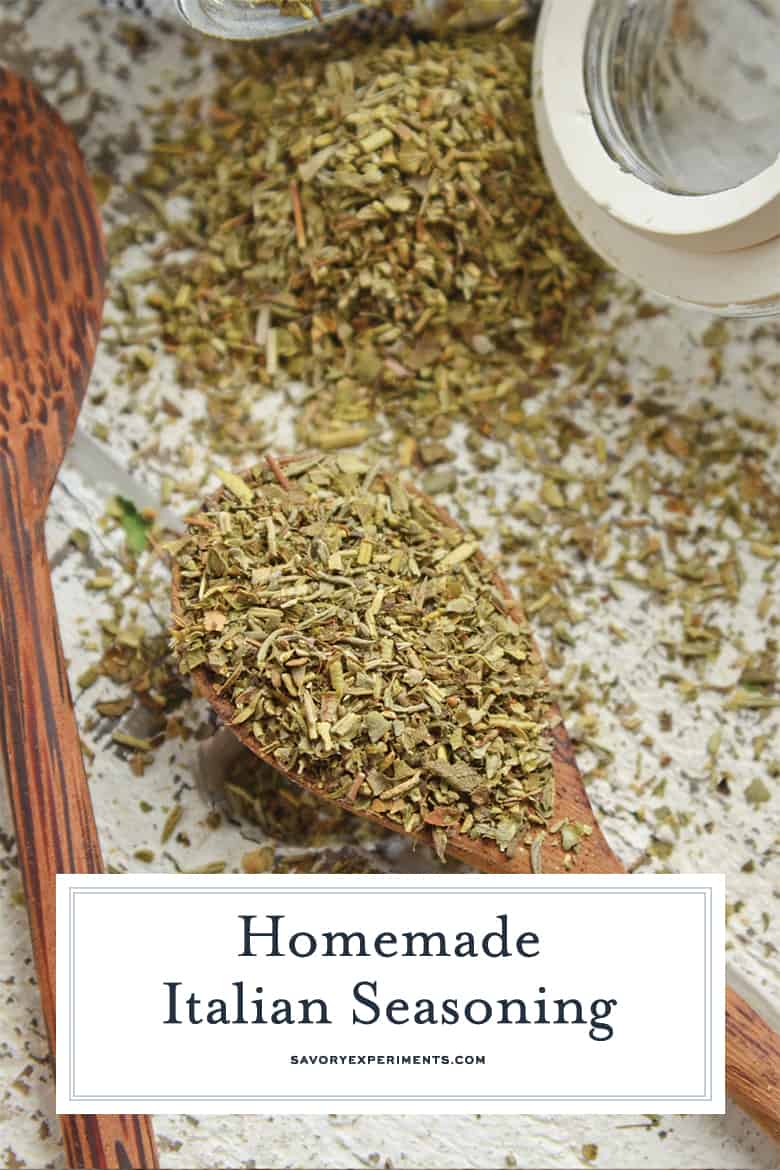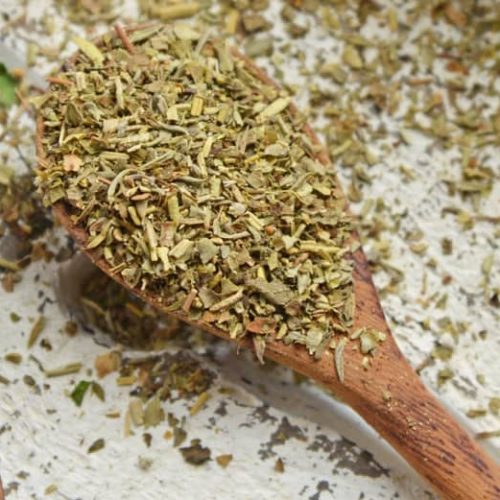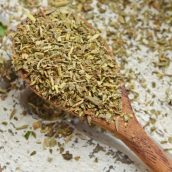 Homemade Italian Seasoning
Making Homemade Italian Seasoning has never been easier than with this Italian seasoning recipe. Made with just a few fresh ingredients, it can't be beat!
Instructions
Mix all ingredients in a small bowl.

Store in an airtight container in a cool, dry place.

If you've tried this recipe, come back and let us know how it was!
Nutrition
Calories:
6
kcal
,
Carbohydrates:
1
g
,
Protein:
1
g
,
Fat:
1
g
,
Saturated Fat:
1
g
,
Sodium:
1
mg
,
Potassium:
34
mg
,
Fiber:
1
g
,
Sugar:
1
g
,
Vitamin A:
25
IU
,
Calcium:
36
mg
,
Iron:
1.1
mg