Whether you're in the mood to have shrimp for breakfast, lunch or dinner, you are sure to find something you love in this list of easy shrimp recipes!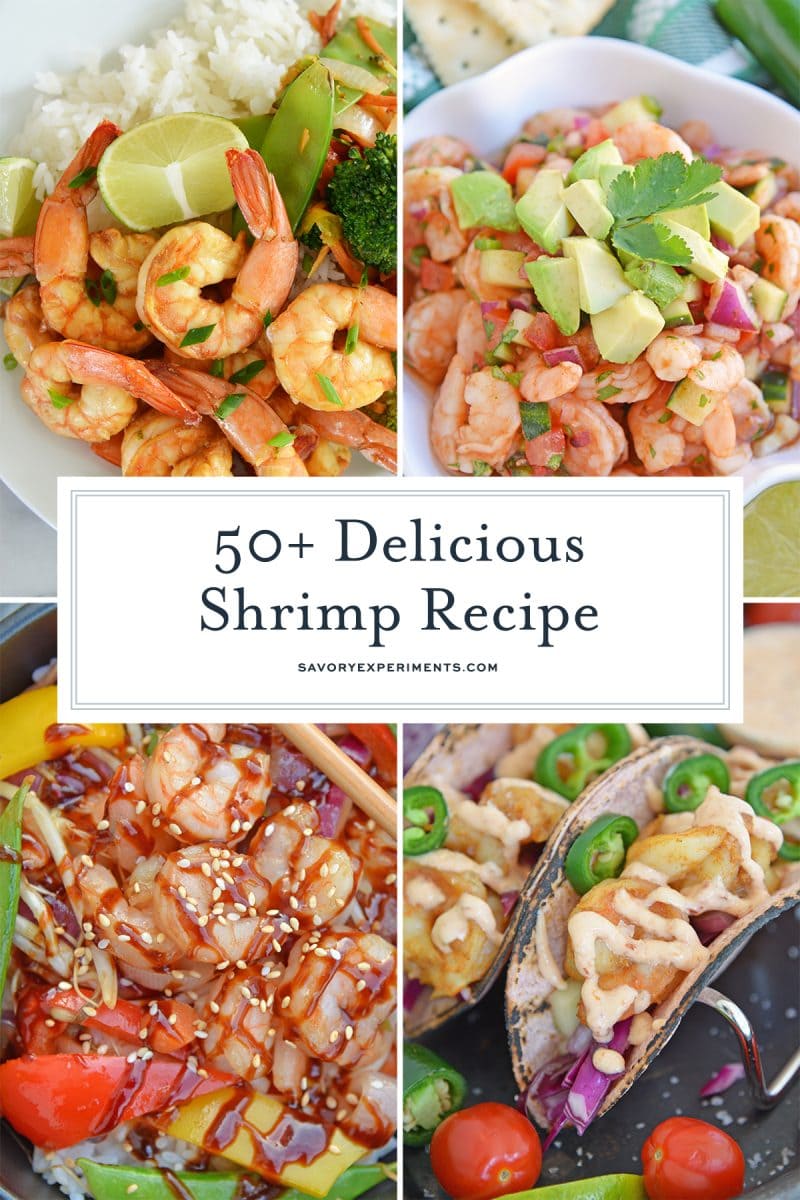 With over 30 shrimp recipes on the site, you can say I'm a little bit of a shrimp fanatic! When prepared properly, it's just so tasty and delicious! It pairs so well with a multitude of different flavors, and there are an endless number of ways to prepare it.
Shrimp are so versatile and can be prepared in SO many different variations. They can be fried, sautéed, boiled, baked, ceviched and grilled. They are seen through nearly every ethnic cuisine, many of which have unique ways of making shrimp.
In general you'll want to cook until tails start to curl (but aren't fully curled) and they are a taunt pinkish opaque. They cook fast, so be mindful to not overcook when they can get mushy or rubbery.
Now that we've talked about the basics, let's get onto the good stuff- the shrimp recipes! From shrimp and grits for breakfast to hibachi style shrimp for dinner, this list covers it all!