This zesty sautéed shrimp recipe is the perfect combination between tangy and savory! In only 20 minutes, and 4 easy steps you'll have this tasty shrimp dish ready to go!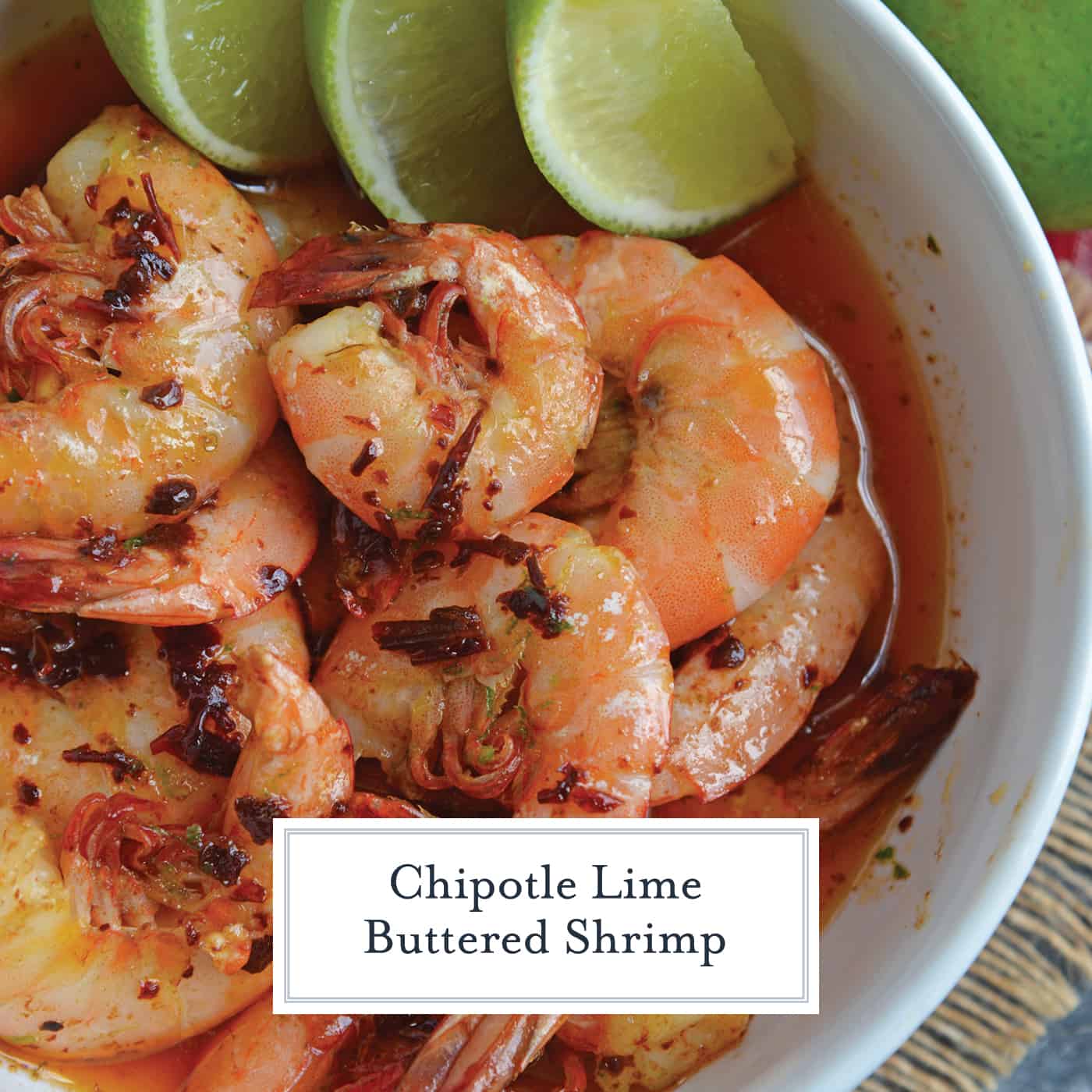 Chipotle Lime Buttered Shrimp is a delicious, spicy shrimp recipe! The chipotle peppers in adobo sauce combined with lime juice and butter, make this Chipotle Lime Buttered Shrimp recipe the perfect appetizer!
This recipe only uses four ingredients to make a delectable appetizer or dinner! Some people are grossed out by head-on prawns, I personally think it adds to the interest of the dish. Of course you can use regular shrimp as well if you are scared of the heads.
These were an impulse buy at the grocery store (on sale); looking all glorious in the seafood display, they had to come home with me. The rest of recipe was made up as I went along.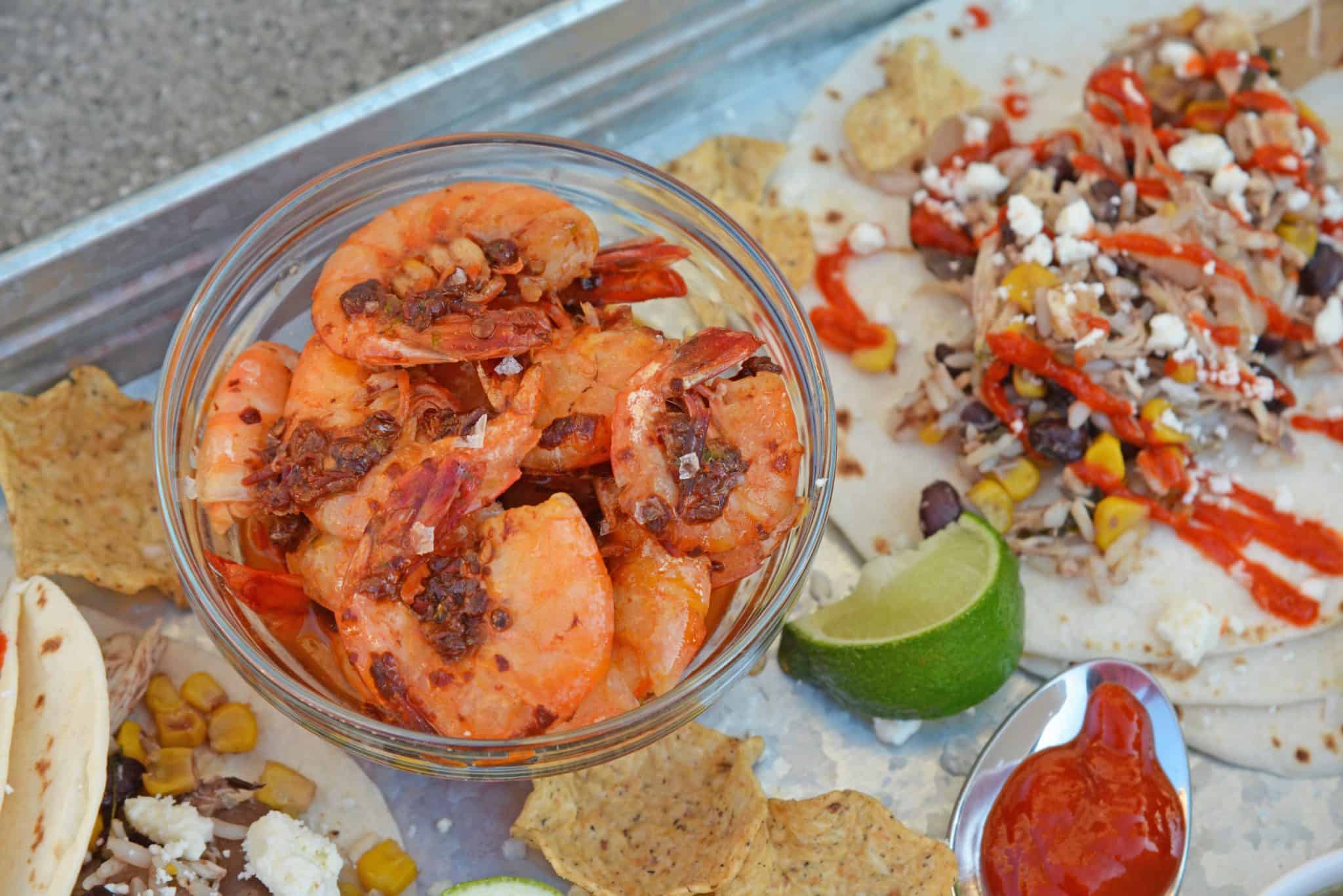 What goes better with shrimp then butter? For other seafood dishes I use lemon, but for this combination I chose to use lime. I've also been obsessed with chipotle peppers in adobe sauce.
Smoky and spicy kicked the flavor of Chipotle-Lime Buttered Shrimp up a few notches.
I make shrimp all the time ,and have been since as long as I can remember. I know some of you have never made shrimp before so if you're wondering how to cook shrimp then I'm here to tell you how!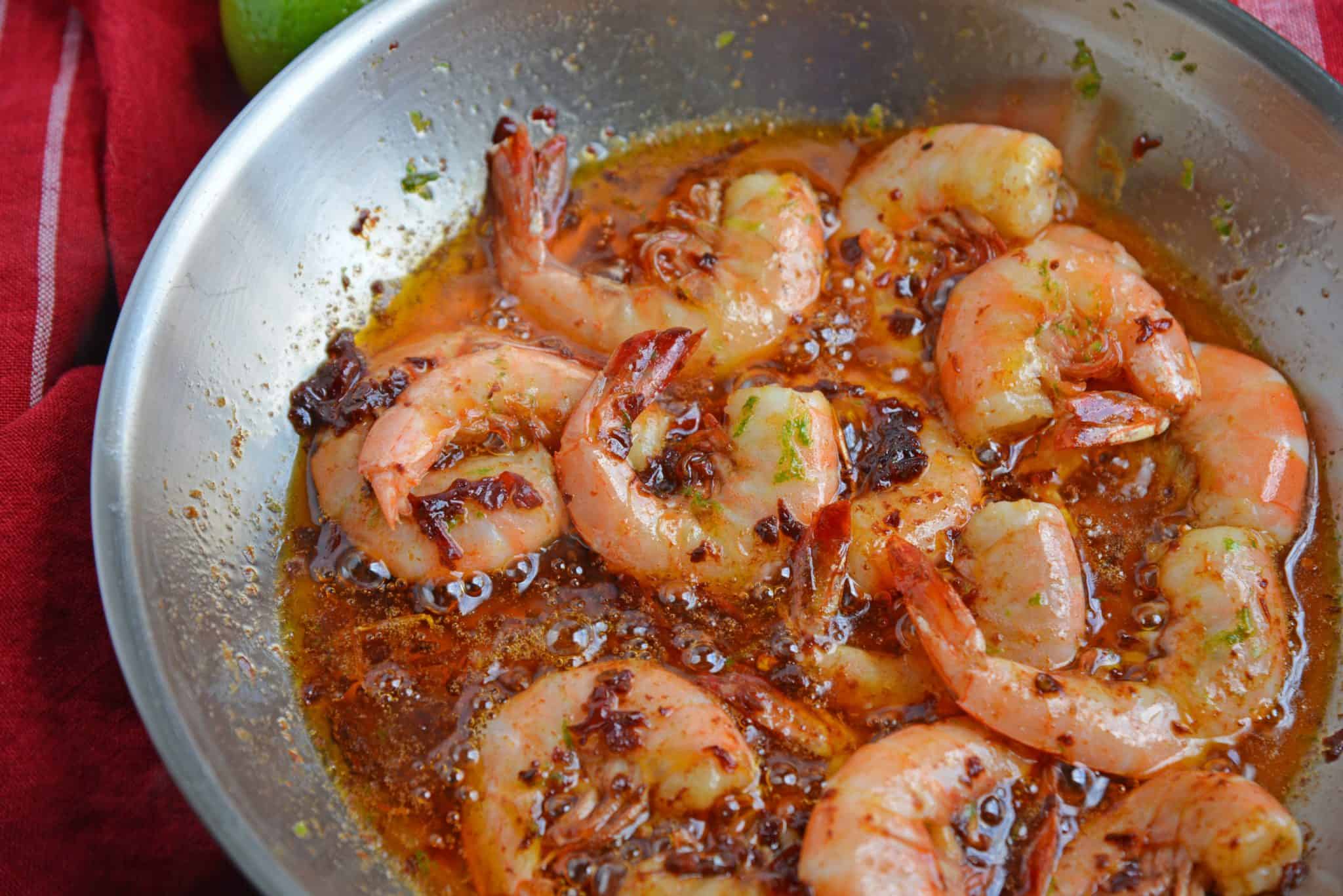 It's really easier than you're thinking, shrimp are actually one of the easiest things to cook! They only take up to 5 minutes to cook.
All you have to do is add your shrimp to melted butter and saute them until they're completely pink and you don't see anymore grey! Serve them immediately to eat them hot, or store your leftovers in an airtight container, cold shrimp are yummy too!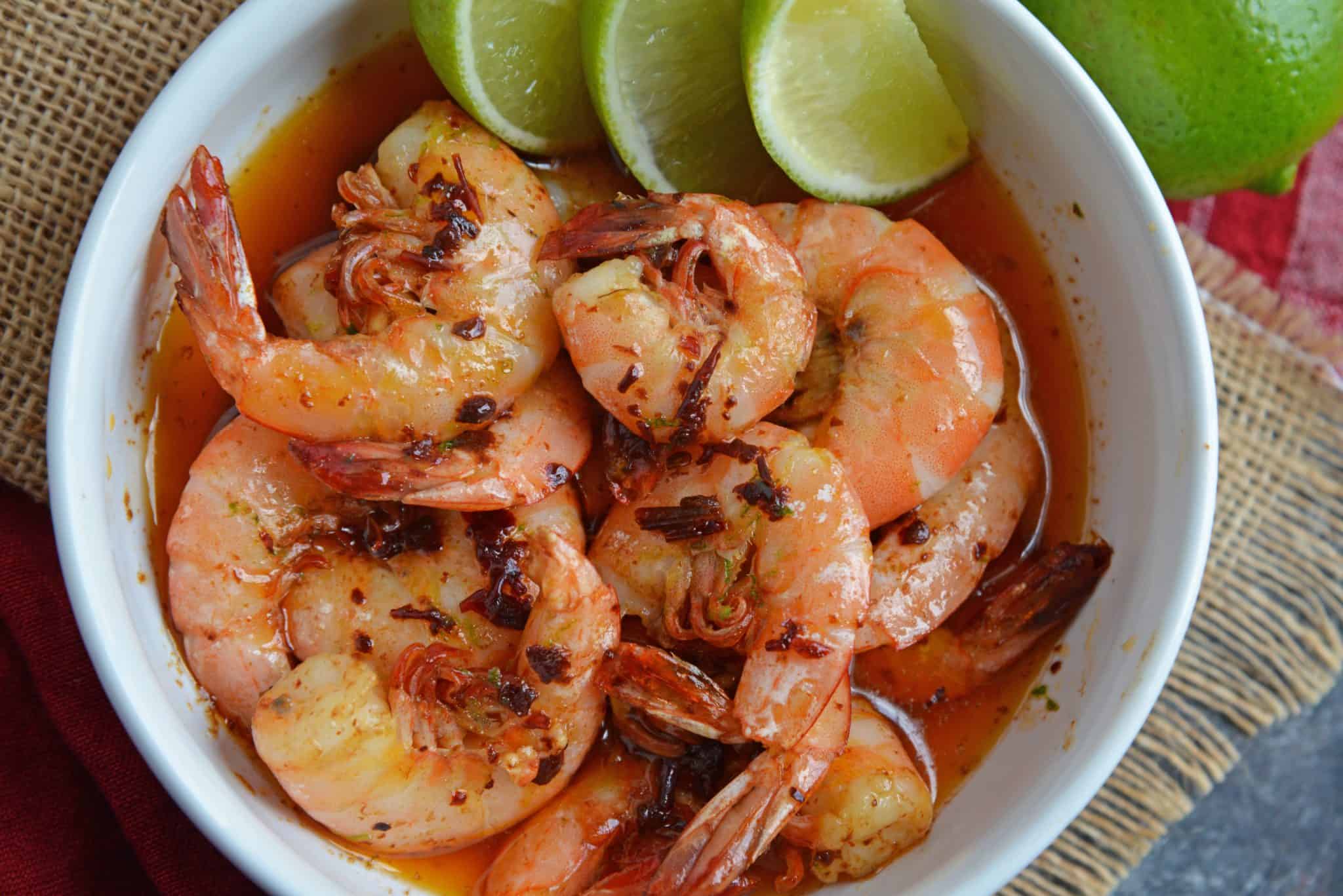 I'm sure you've heard the term prawn used as well as the common term, shrimp. There isn't very much of a culinary difference between the two.
Sometimes people assume shrimp are smaller and prawns are larger but ultimately they're the same thing and taste very similar. There are actually over 300 different kinds of shrimp from all around the world and found in salt, fresh, cold, and warm water.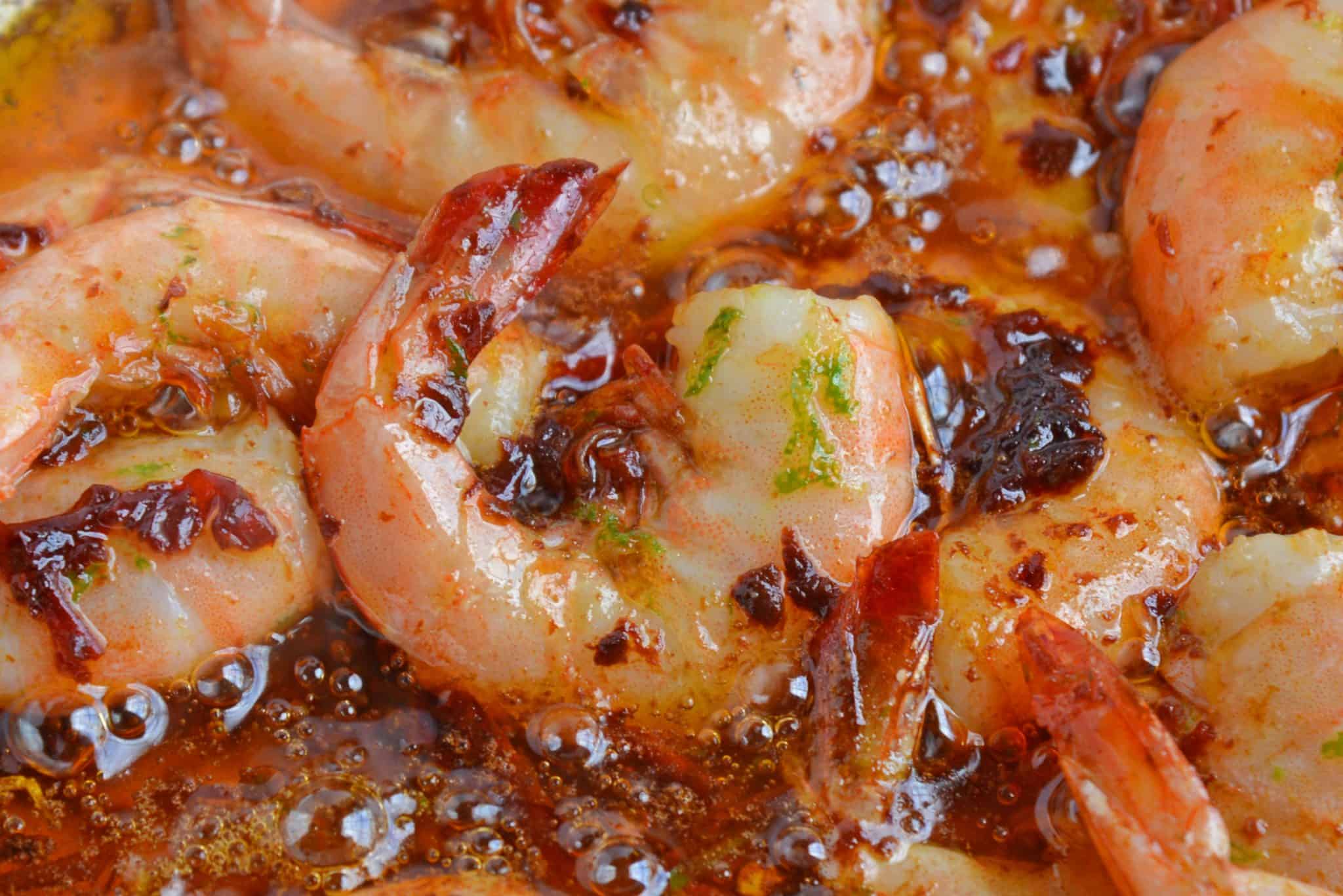 This Chipotle Lime Buttered Shrimp dish is perfect as an appetizer for a party or even great for a weeknight meal. To make this into an entree, serve over white or jasmine rice and add broccoli!
If you enjoyed this spicy shrimp recipe, check out these other easy shrimp recipes: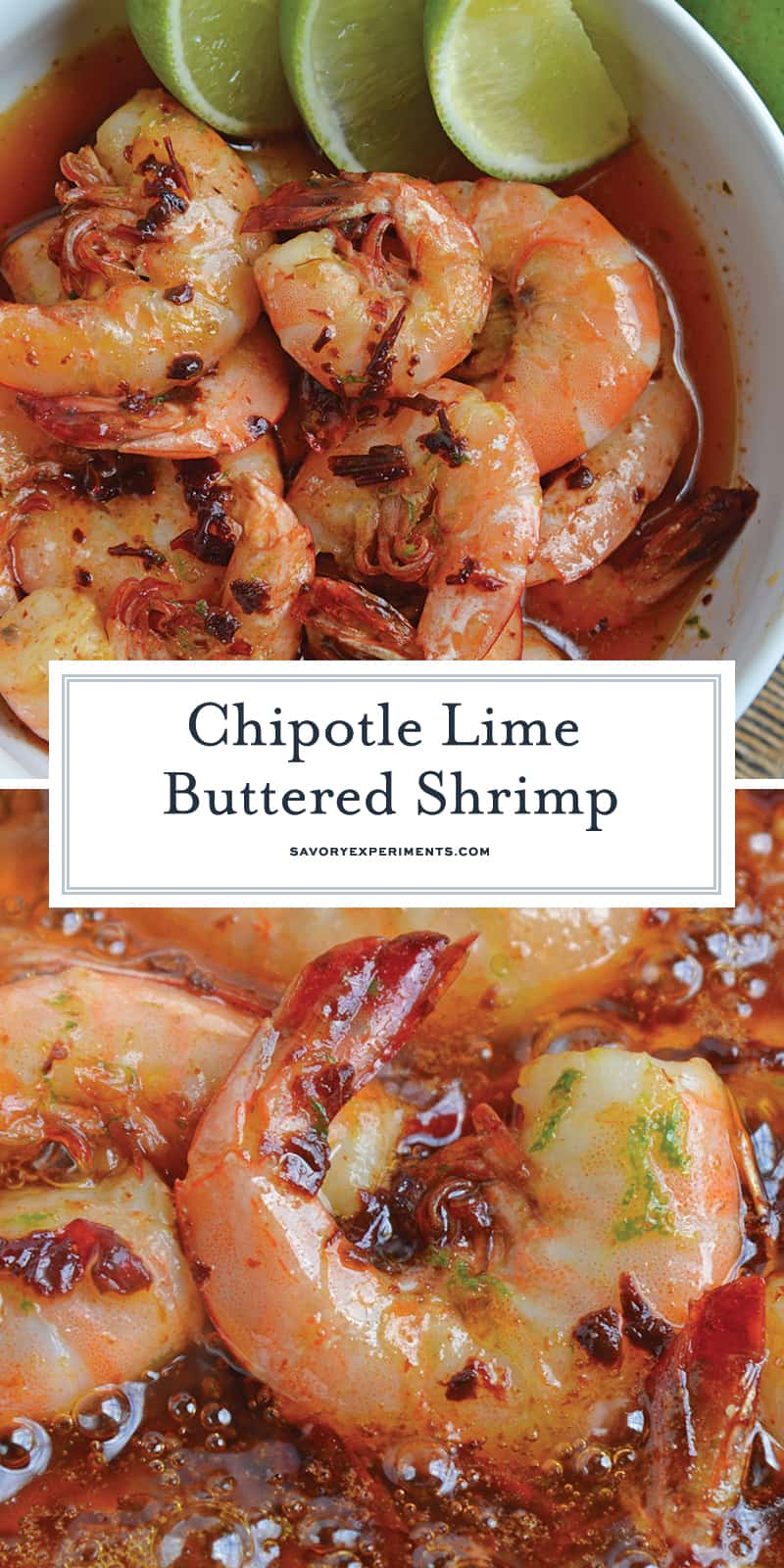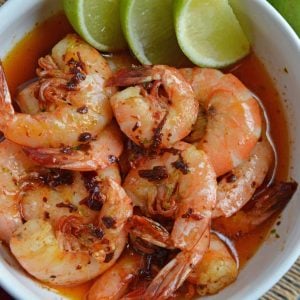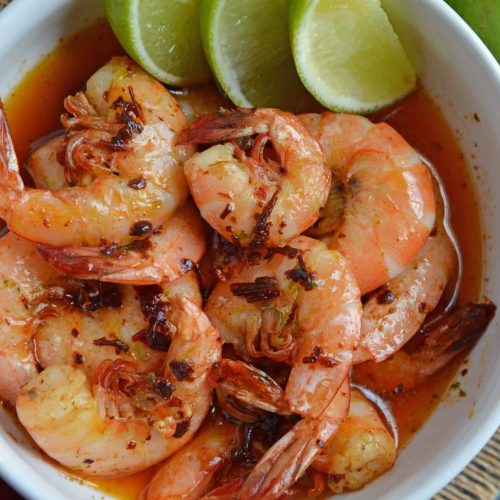 Chipotle Lime Buttered Shrimp
Chipotle Lime Buttered Shrimp is a delicious, spicy shrimp recipe! The chipotle peppers in adobo sauce with lime juice, make this recipe the perfect appetizer!
Ingredients
1

cup

clarified butter

3

chipotle peppers in adobo sauce

, minced

3

tablespoons

fresh lime juice

, plus more for garnish

1

teaspoon

lime zest

1

pound

large shrimp

, shell on
Instructions
Heat clarified butter in a small saucepan. Stir in fresh lime juice, lime zest and chipotle peppers set aside.

Heat a large skillet over high heat. Ladle in just barely enough butter to coat the bottom and then add the prawns/shrimp. Cook on each side for 2-3 minutes or until pink.

Pour remaining chipotle-lime butter into the skillet and heat for an additional minute to allow the flavors to marry.

Remove to a serving dish and garnish with fresh limes wedges and serve hot.

If you've tried this recipe, come back and let us know how it was!
Nutrition Facts
Chipotle Lime Buttered Shrimp
Amount Per Serving
Calories 510
Calories from Fat 414
% Daily Value*
Total Fat 46g 71%
Cholesterol 400mg 133%
Sodium 894mg 37%
Potassium 103mg 3%
Total Carbohydrates 1g 0%
Protein 23g 46%
* Percent Daily Values are based on a 2000 calorie diet.