If you've been looking for an easy shrimp recipe, look no further! This Salsa Verde Shrimp only takes 30 minutes to make and will satisfy all your shrimp cravings!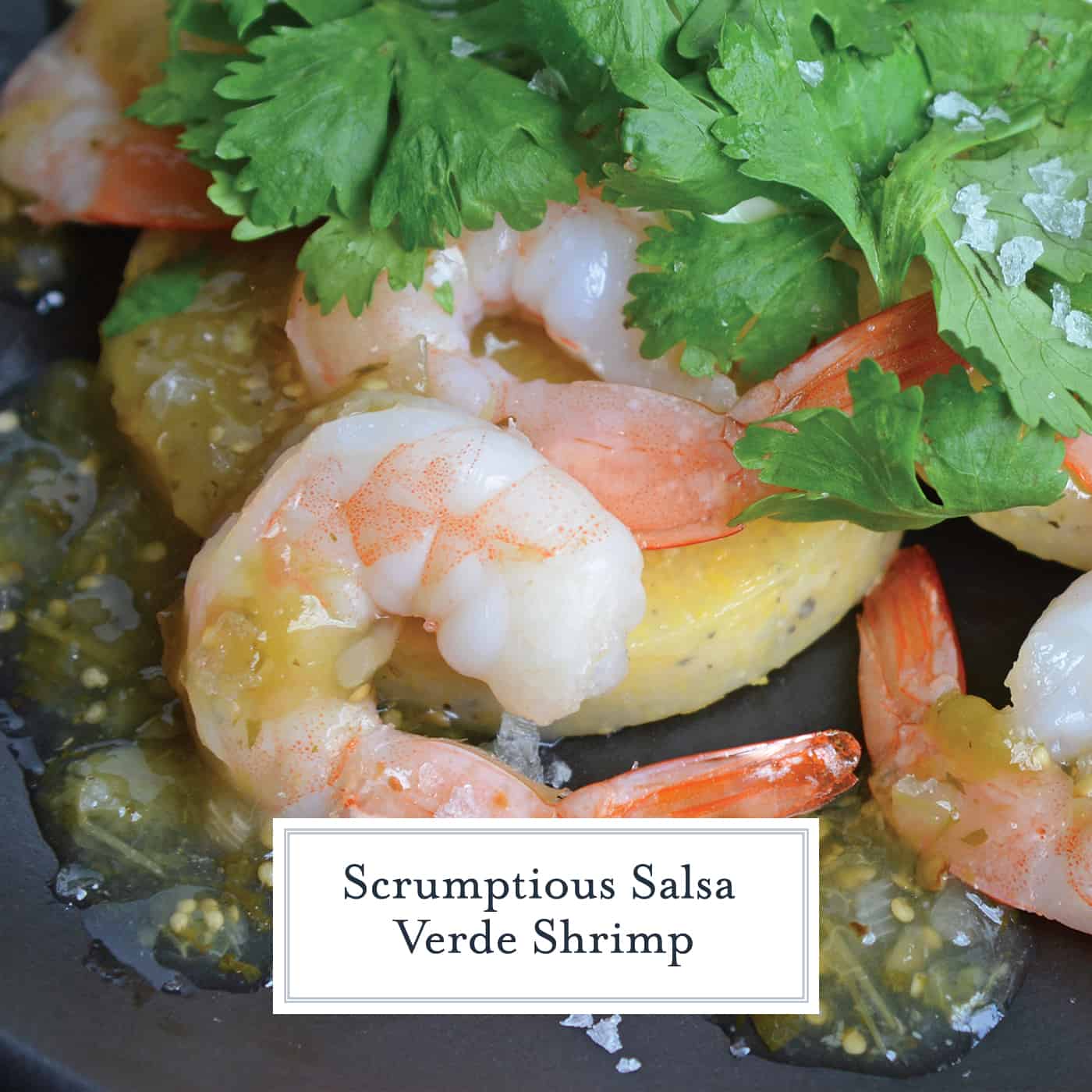 This Salsa Verde Shrimp recipe is a delicious meal or appetizer using fresh lime, tomatillos, jalapenos and spices. Easy to make and delicious to eat.
I'm always on the search for new Latin inspired meals, especially ones that have all my favorite elements of flavor but don't weigh you down with oodles of cheese. Salsa Verde Shrimp combines traditional Mexican flavors with creamy Italian polenta for a fabulous dish.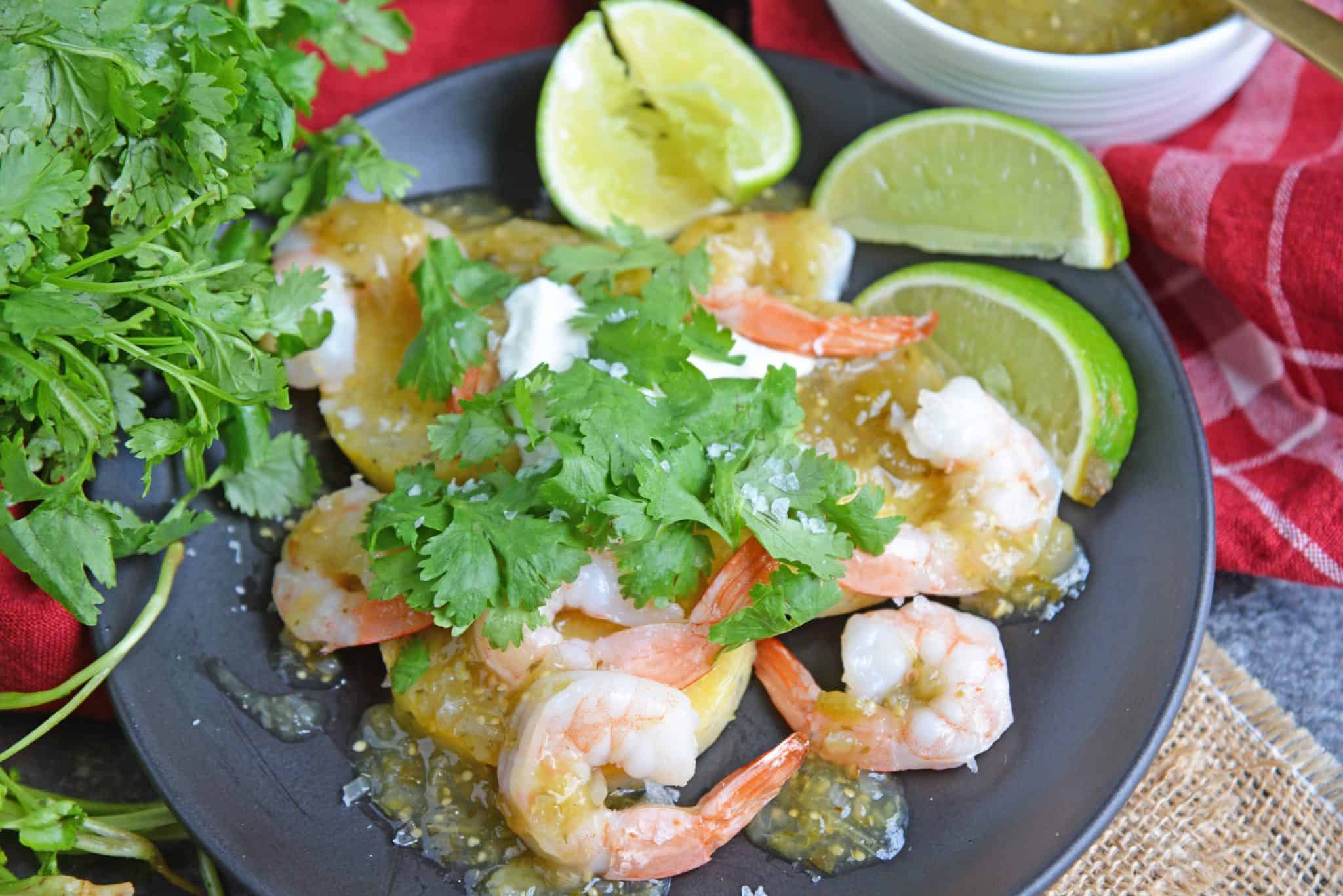 Salsa verde is made with fresh lime juice, roasted poblano peppers, jalapeños and tomatillos tops jumbo shrimp and creamy polenta. It is a little fiesta in your mouth!
After being husked, tomatillos resemble little green tomatoes and are often referred to as green tomatoes in Mexican and other Latin countries. Don't be fooled by trying to use an American green tomato (unripened tomato) instead of a tomatillo.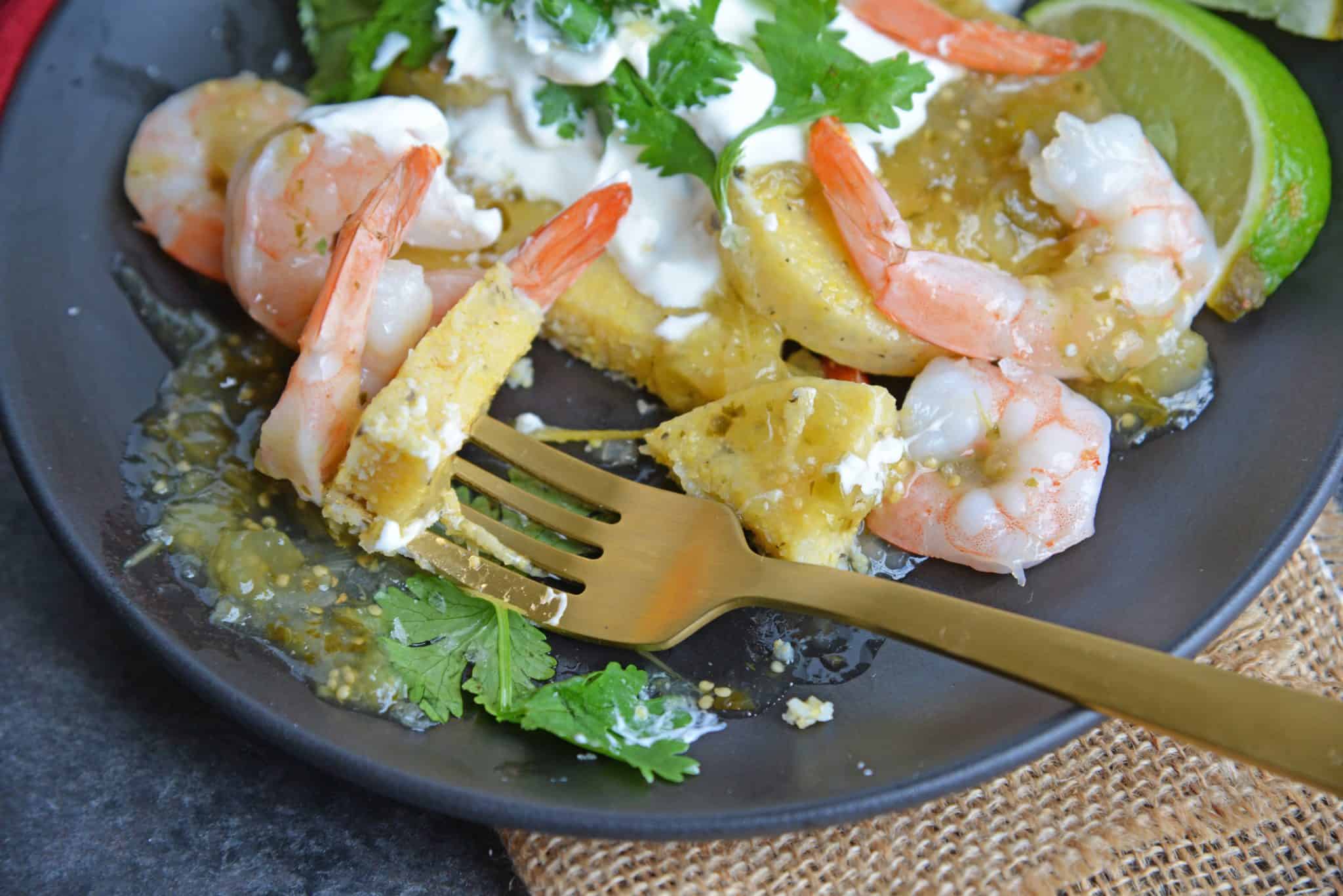 Tomatillos are green bulbs, related to the cape gooseberry plant, that are surrounded by a waxy, paper husk. They must first be husked and then rinsed.
To save time you could buy bottled salsa verde, but homemade is much more flavorful. This version also has strong lime undertones that would be lost with bottled.
I did use prepared polenta to save time. It is so easy to slice and bake, why waste time on making your own and forming patties?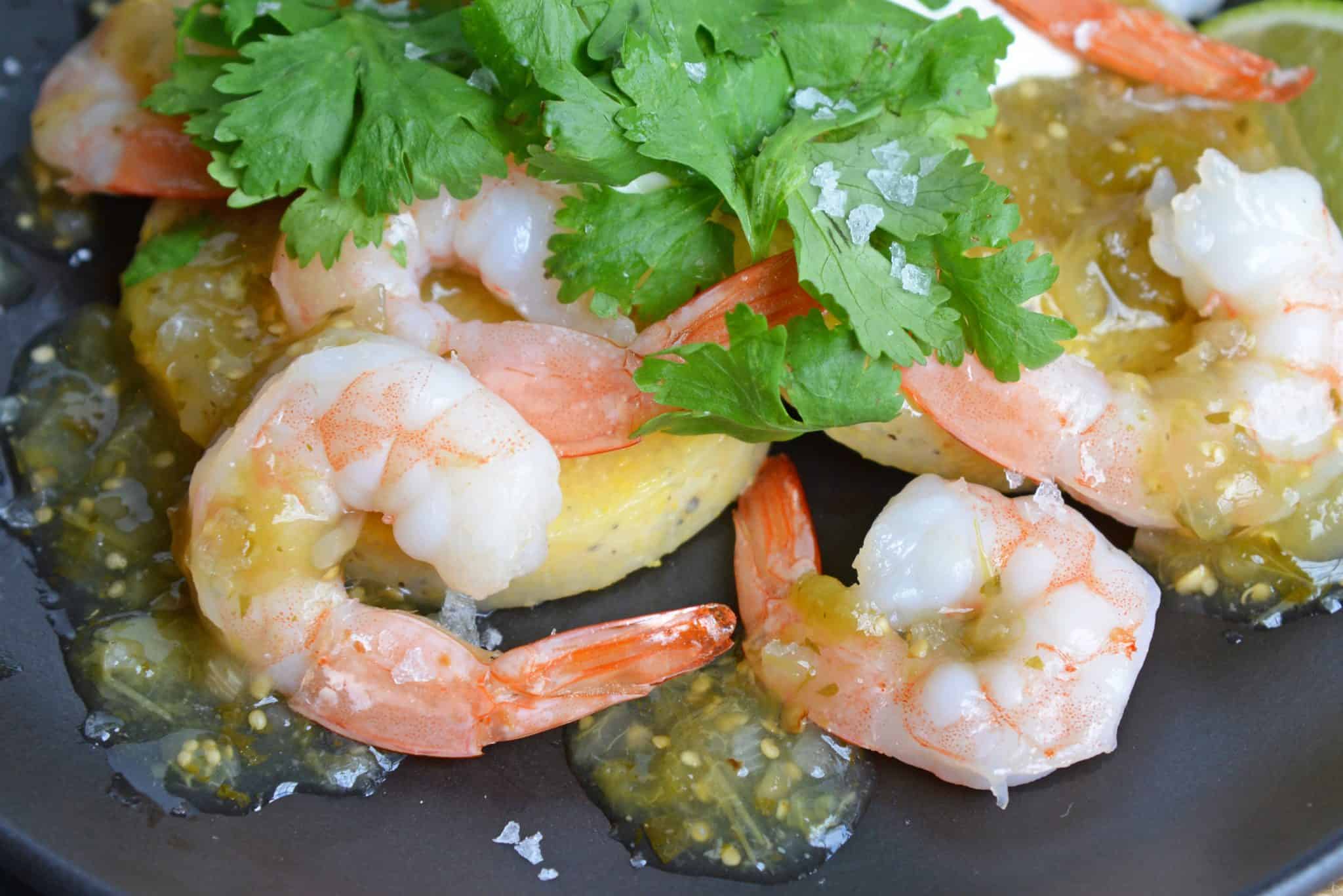 This dish can be made as an appetizer or a main meal. But either way it will be enjoyed all the same!