A good, classic chocolate brownie is always great, but when it comes to Brownies & Bar recipes, the options are endless! From brownies to blondies and even cookie bars, this list includes them all!
Whether you like chocolate, cherry, pumpkin or butterscotch, these Brownies and Bars are perfect for everyone!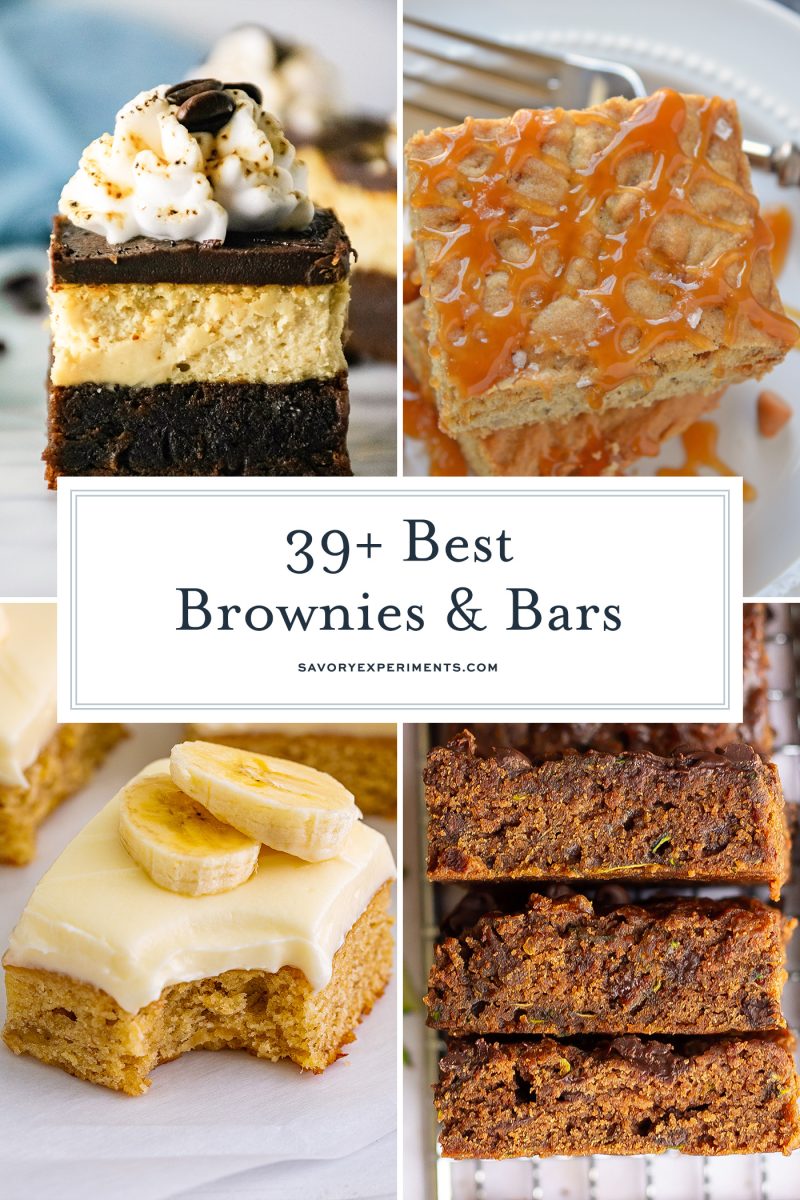 When it comes to desserts, brownies and bars are my favorites! They're usually made in one bowl, easy to whip up, and easily transported.
I love a classic chocolate brownie, but sometimes I like to spice things up a bit! Throw in some chocolate chips, caramel or even some Oreos to add a little variety. I even love the blondies trend. That is, brownies without chocolate. I know that sounds counter intuitive, but some of the flavor options are really delicious!
If you're a brownie (or bar!) lover like me, you are going to love these brownies and bar recipes. The perfect desserts to satisfy your sweet tooth!
If you liked these brownies and bar recipes, check out these other great dessert recipes:
Also try making a dry brownie mix for gifting or using some of these ways to doctor up a boxed brownie mix!