These crumbly and chewy bars are the perfect weekend dessert or potluck dish. Layers of slightly sweet shortbread and thick and chewy dulce de leche.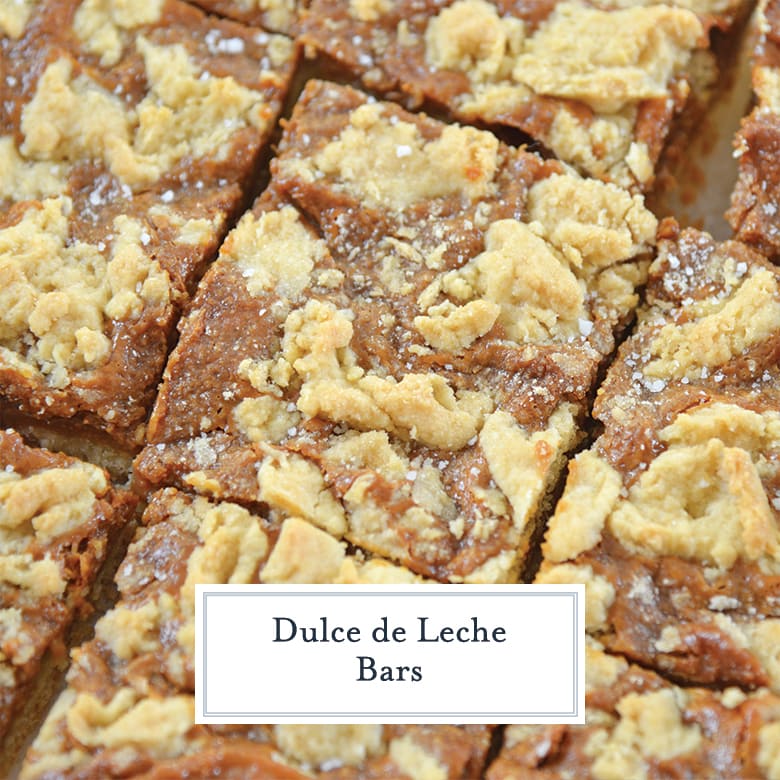 Homemade Dulce De Leche Sauce
Let's address the elephant in the recipe. They are called dulce de leche bars… but I am using sweetened condensed milk caramel sauce.
Well, this caramel sauce is technically dulce, not caramel. Caramel is made from melting and browning sugar alone and then adding cream and butter while dulce is made from heating milk and sugar together until browned and thick.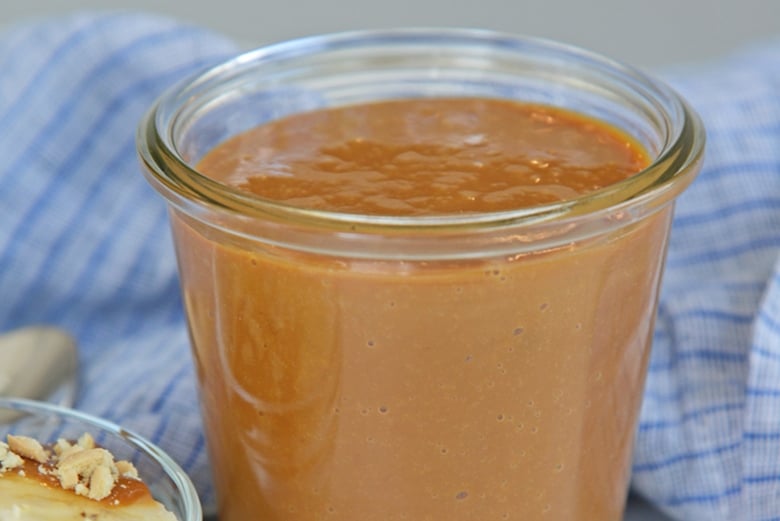 There are two steps to mine: making the sweetened condensed milk and then making that into dulce de leche (caramel). You can do it totally from scratch or… semi-homemade. No one will judge.
Store Bought Dulce de Leche
If you like understanding how things work, then by all means, make your own like I did. But if you just want to whip up a quick batch of dulce de leche bars, grab a jar at the grocery store.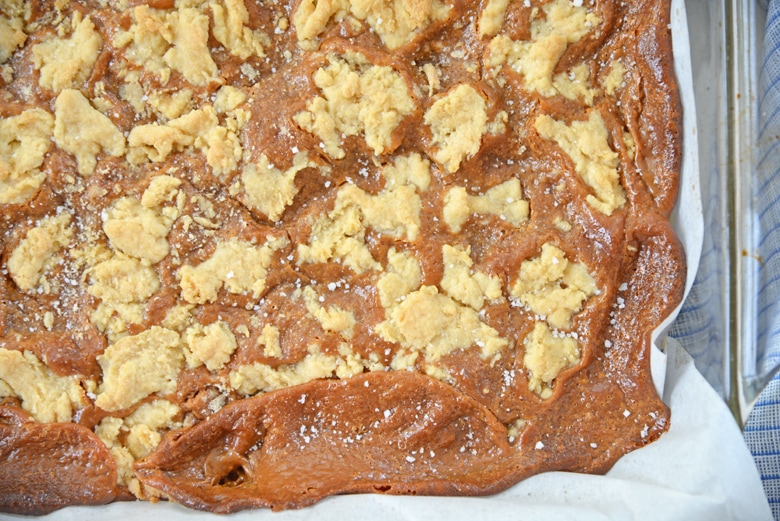 You can find canned/jarred dulce in the baking aisle near sweetened condensed milk and evaporated milk. Sometimes you'll find it in the International food aisle near Latin foods since the heritage is Latin. No one will know you cut a corner.
Food Processor
You don't have to use a food processor, but it is highly recommended. This is one of those really thick and heavy doughs that just doesn't cut it in a stand mixer.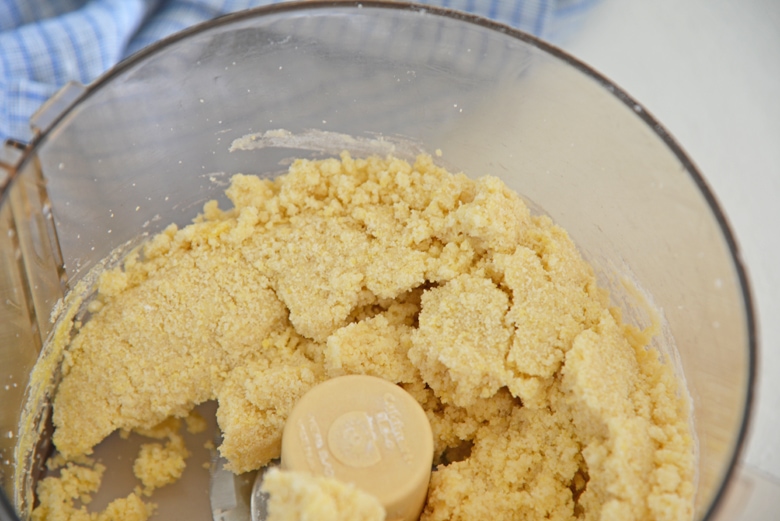 Also be careful to not overwork the dough. This can make the shortbread base dry and fall apart when cut or handled.
If you don't have one, do this step by hand and use two forks to press the dough together.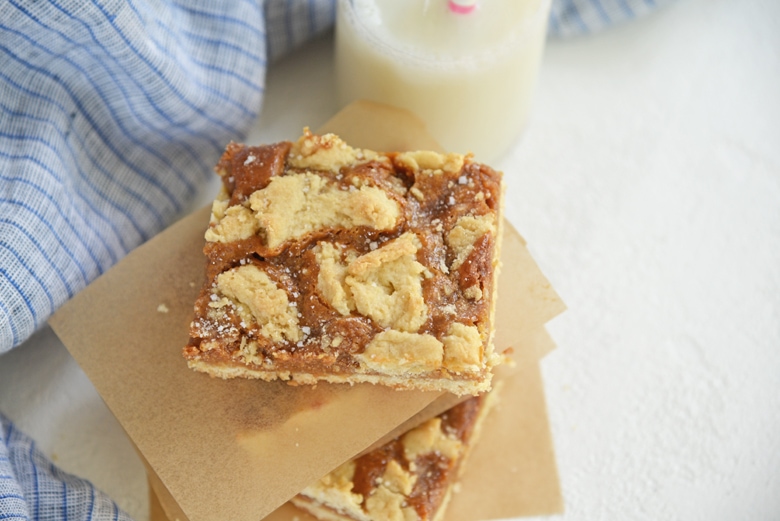 Measuring Flour
Do you know how to correctly measure flour? Chances are you dip the measuring cup right into the canister. Don't worry, you aren't alone. But you are wrong.
Doing this packs too much flour into the measuring vessel. In fact, up to 15% more than what is called for, making baked goods dry and crumbly, sauces too thick and other items turn into a downright disaster.
Instead, use a spoon to spoon the flour into your measuring cup. Level off the flour with the back of a straight edged butter knife. Now the flour is loose instead of packed.
You can even take this one step further and sift the flour before you spoon it into your measuring cup. But if we are being totally honest, I usually skip this step too. However I never skip sifting because it ensures that all of my dry ingredients are evenly distributed.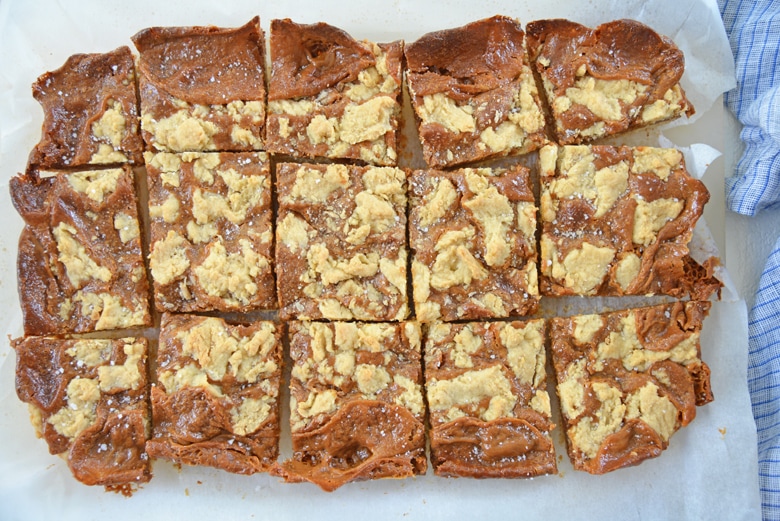 For this recipe you can skip the sifting since you are essentially doing the same thing by pulsing dry ingredients several times before adding the flour.
Ingredients
Pretty basic with the exception of dulce de leche, but if you have milk and sugar, you also have the ingredients to make it from scratch!
Flour – Provides structure by creating gluten
Sugar – sweetens the dough
Baking powder – leavening agent
Fine sea salt – I like using fine so it evenly distributes better, brightens other flavors while balancing sugar
Unsalted Butter – If you use salted, omit fine sea salt. I prefer unsalted in baking because too much salt can dry out baked goods and then I have total control over quantities.
Eggs – Thickens, provides structure and moisture
Vanilla extract – Gives it flavor
Dulce de leche sauce – Makes these bars special, gooey and delicious
Brown Sugar– Heightens the molasses and caramel flavors
Flaky sea salt – Varies texture by giving a crunch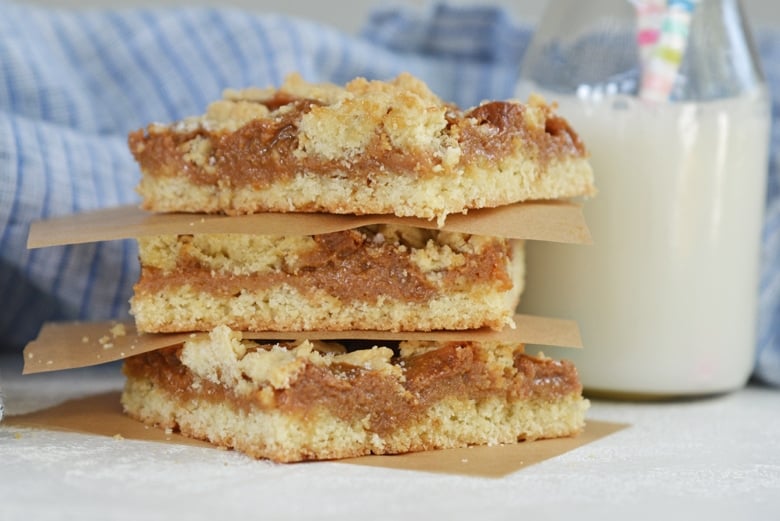 The Process
The process of making dulce de leche bars is quite simple, but has a few steps. First, gather all of your ingredients.
The make the dough in the food processor, as discussed above. Don't overwork it, it will be a little crumbly and loose and then will form a ball. At that point, remove it to chill.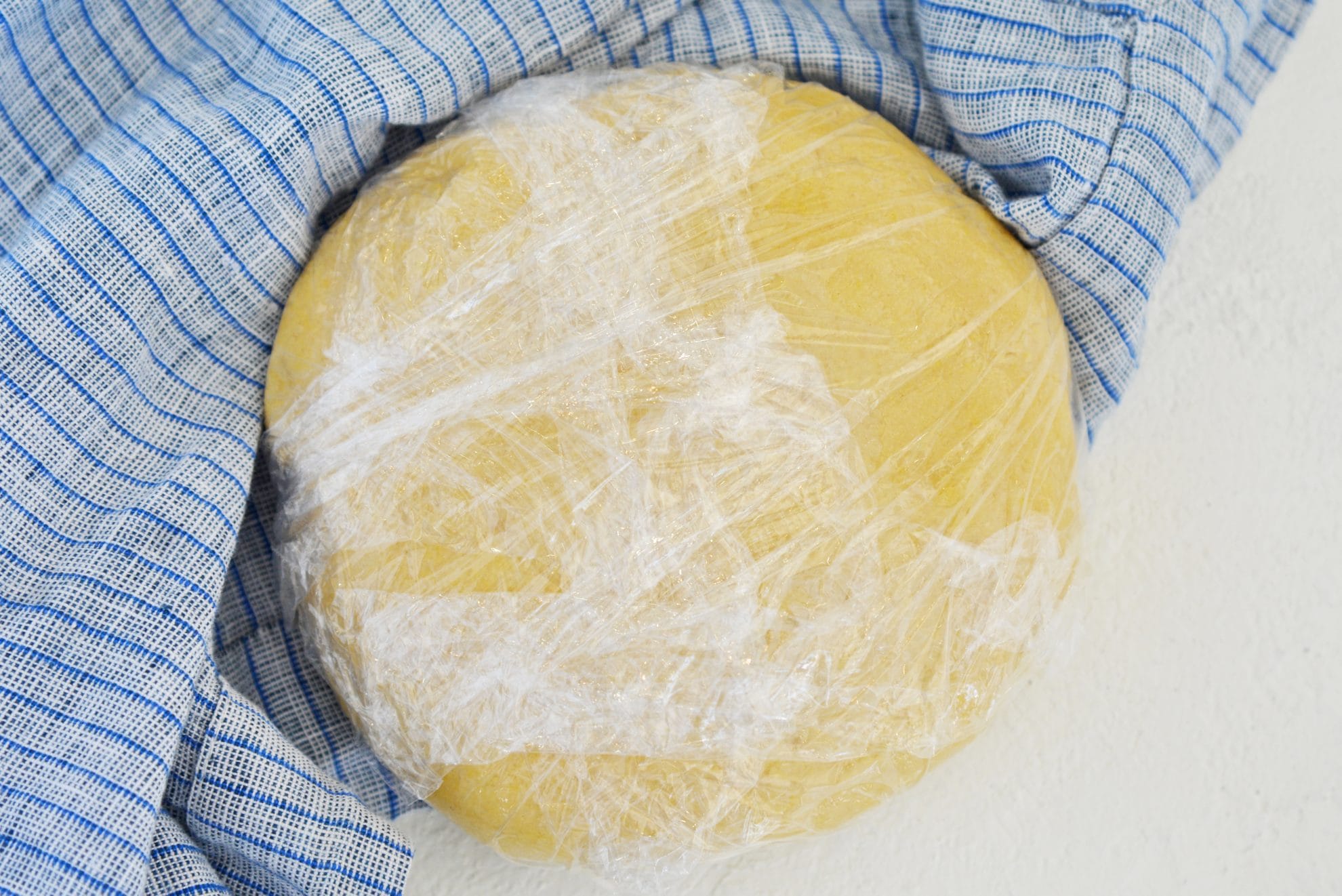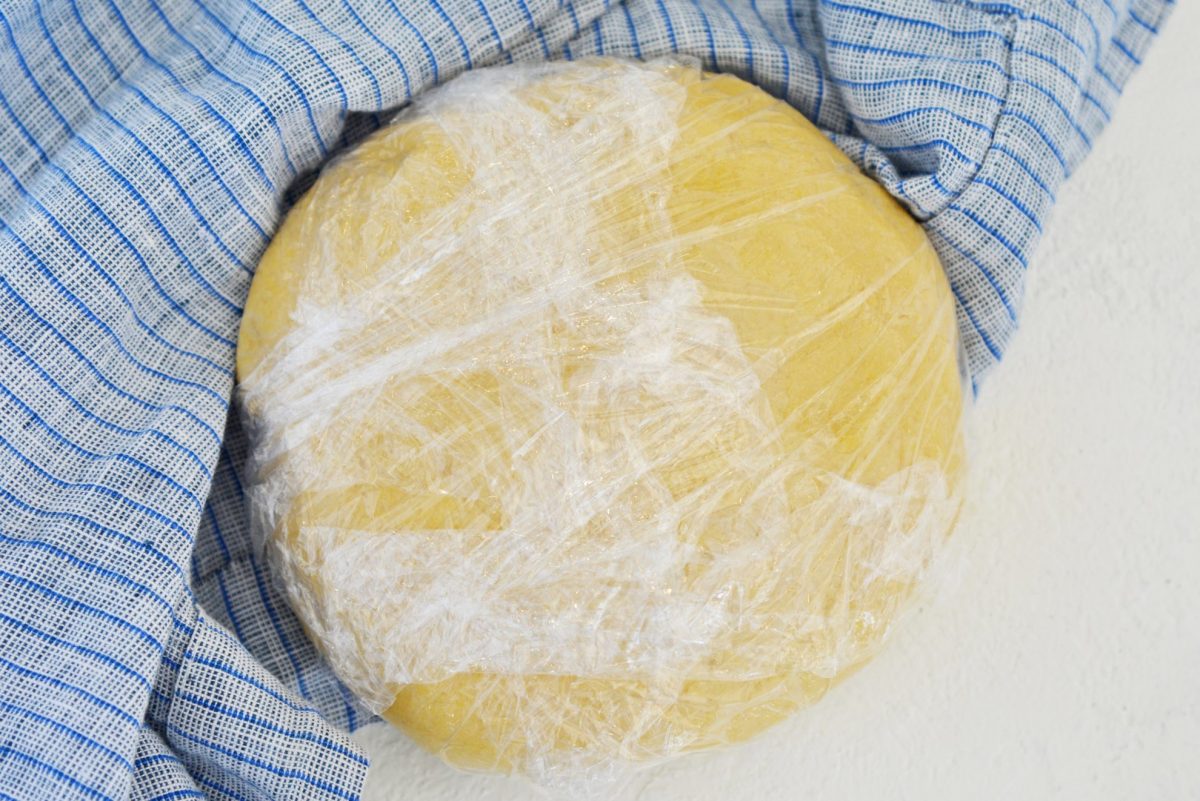 Form into a disc to chill and cover with plastic wrap. This shape allows it to the chill the fastest and plastic wrap prevents moisture from escaping.
Press 2/3 of the dough into the bottom of a greased and parchment lined 9×13 baking dish. Parchment creates a sling so that you can easily remove the bars from the dish. If the dulce gets baked on, it is hard to get them out.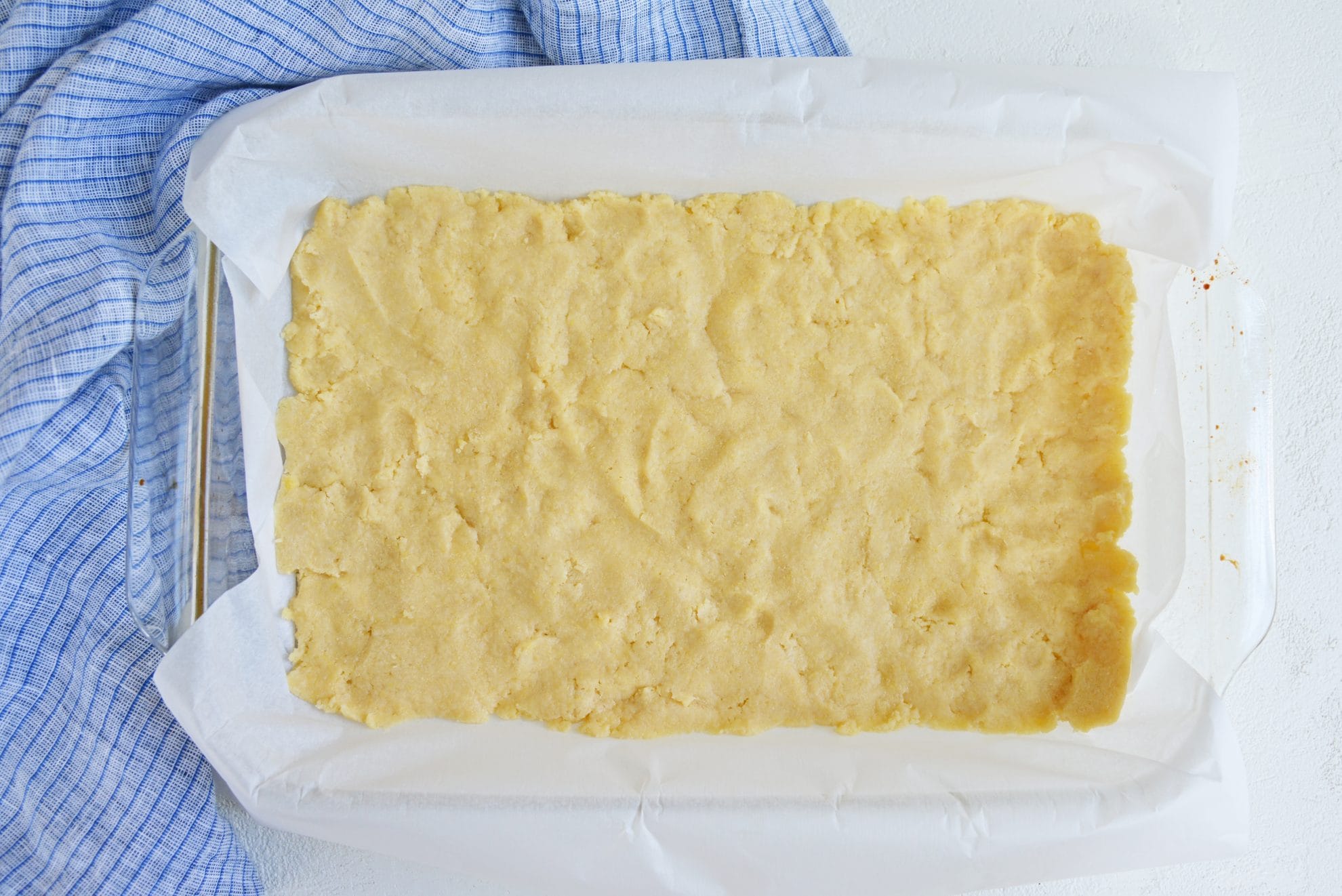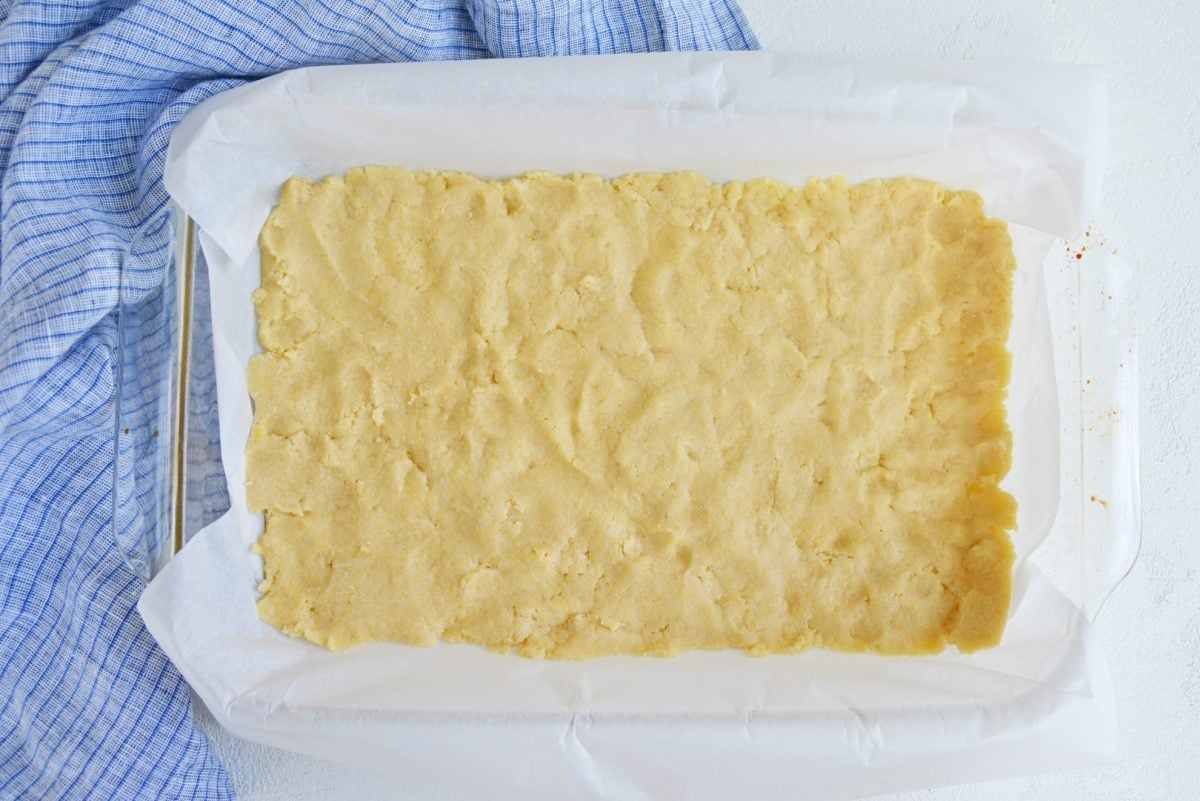 After being chilled, I find it easiest to slice in thin layers, place on the bottom and then press seams together like puzzle pieces.
Top with dulce de leche sauce, homemade or store bought.
Create a crumble topping by mixing the remaining dough with a small amount of flour and brown sugar. Brown sugar heightened the caramel and molasses flavors.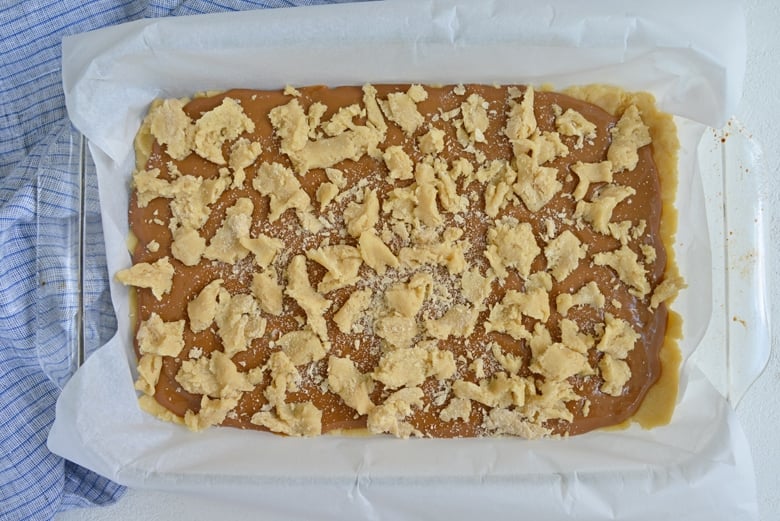 Bake in the bottom third of the oven so the base doesn't burn. The dulce will get all bubbly and loose, don't worry, it hardens as it cools. Remove with crumble topping starts to lightly brown.
Allow to cool before topping with fleur de sel (flaky salt) and cutting into squares.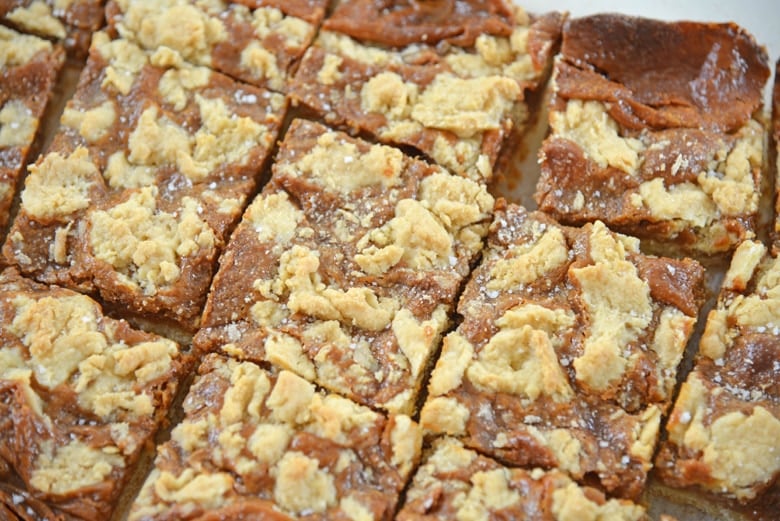 Other Variations
While these bars are going to stand out using the basic recipe, feel free to add a few more options to the mix.
1/2 cup semi sweet chocolate chips on the dulce de leche layer
1/2 cup chopped pecans or walnuts to the top crumble
2 tablespoons toffee or caramel bits with the flaky salt while dulce is still tacky
Get really gooey and top bars with caramel or fudge sauce
Make into a sundae with vanilla bean ice cream and whipped cream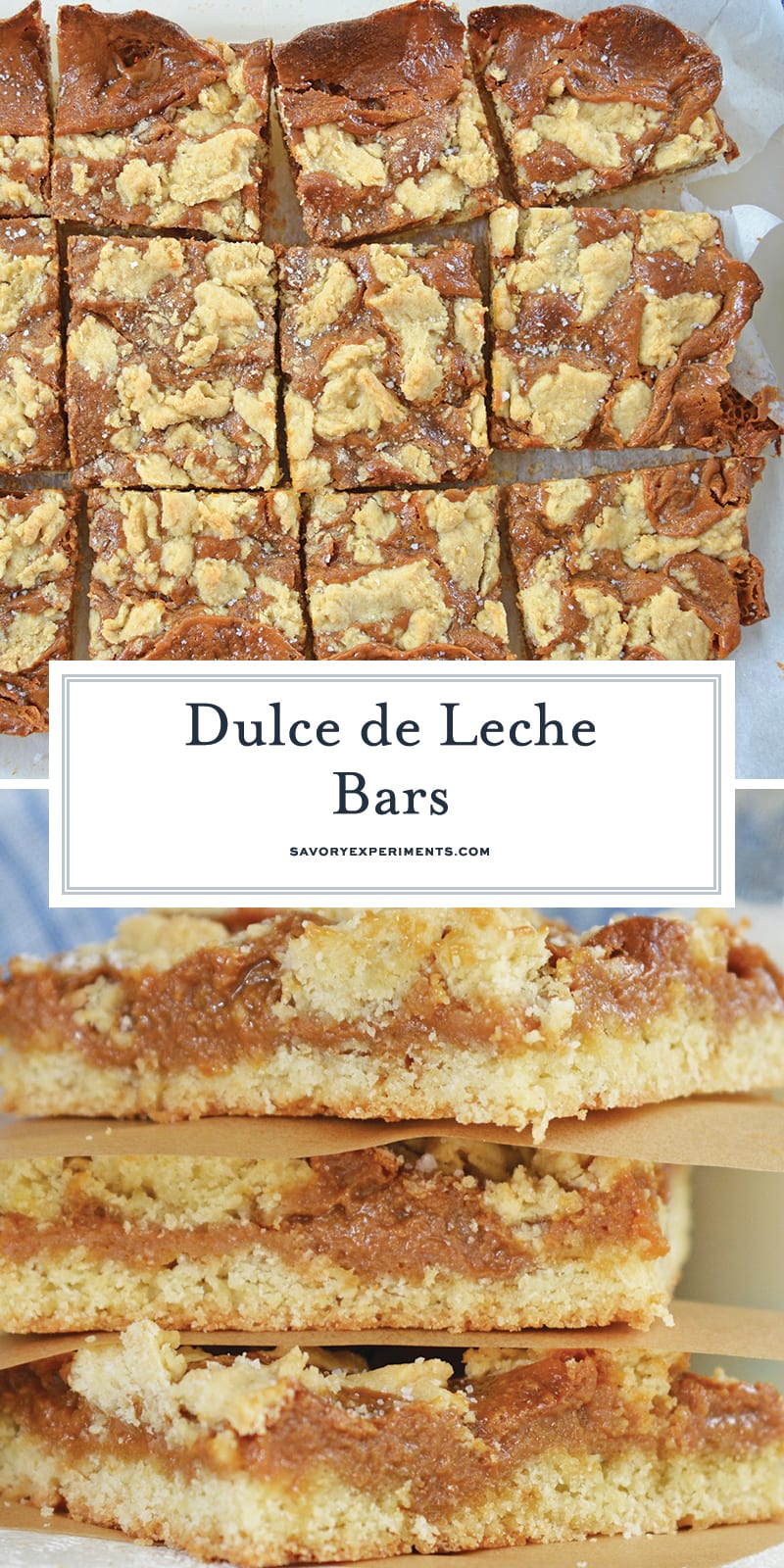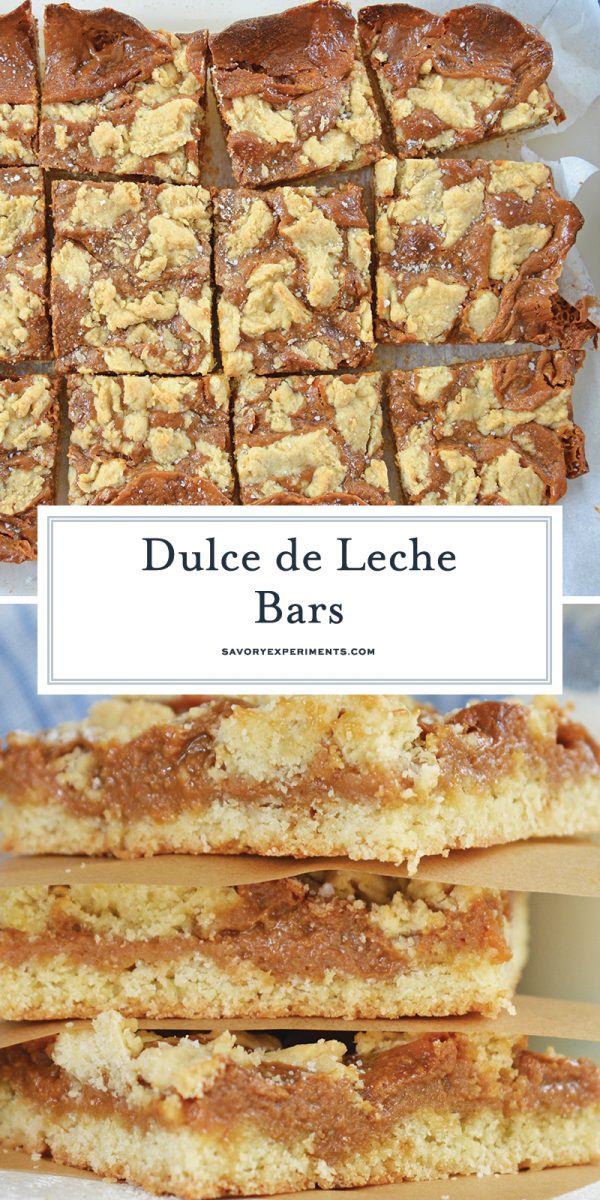 Brookies
Brookies are the BEST dessert recipe! Brownie batter and chocolate chip cookie dough are swirled together to form a soft yet gooey in the middle bar!
See The Recipe!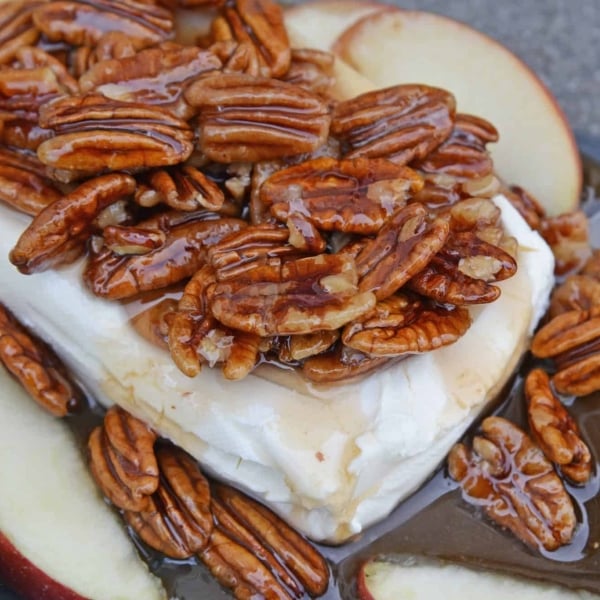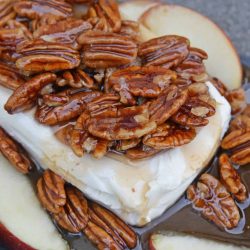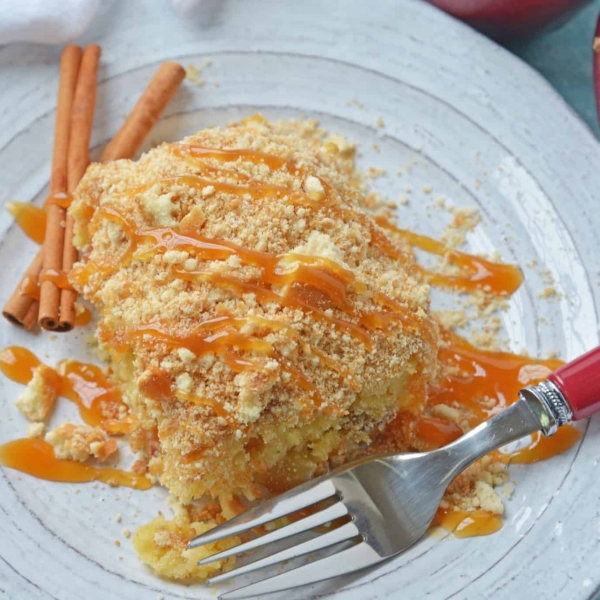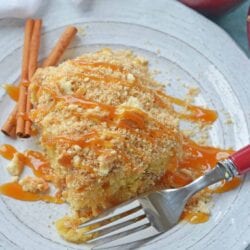 Caramel Apple Poke Cake
This Caramel Apple Poke Cake is one of the best recipes using boxed cake mix! With tons of apples, and cinnamon, this from scratch apple cake will become an instant family favorite!
See The Recipe!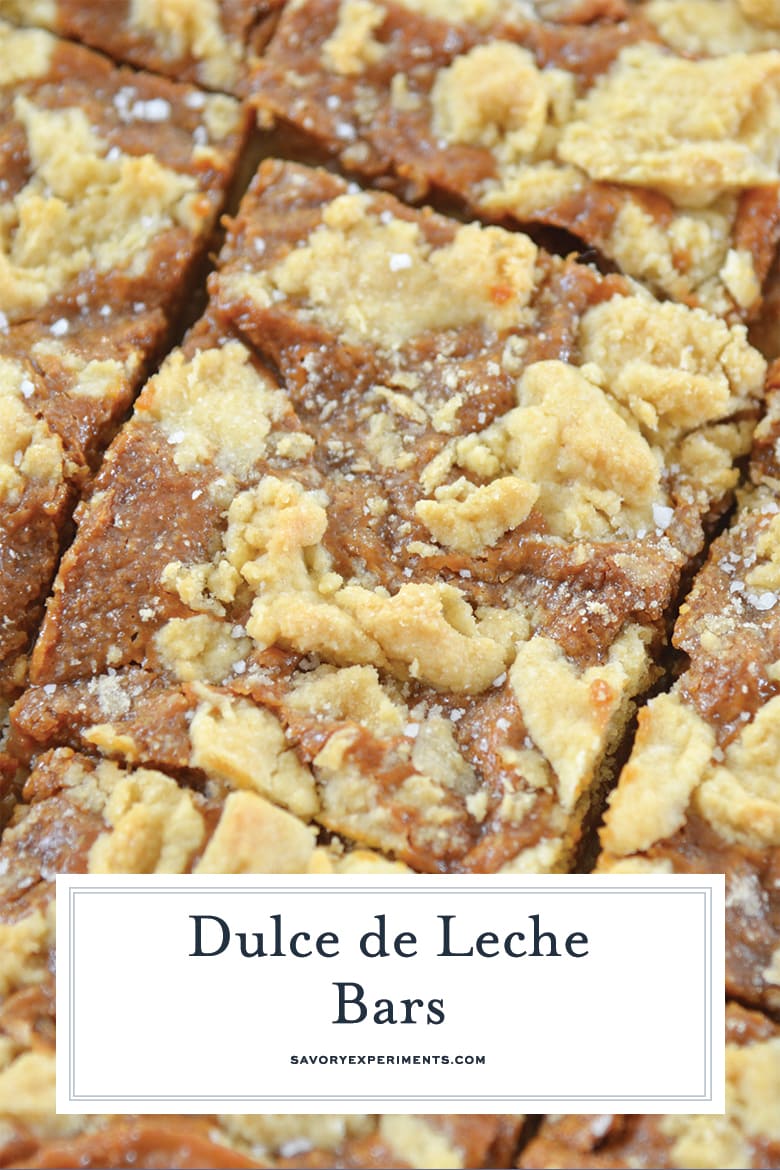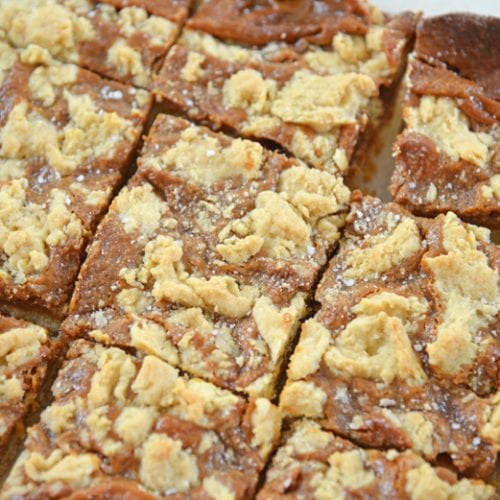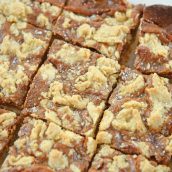 Dulce de Leche Bars
Shortbread base with a gooey and golden dulce de leche center, these bars will be your new go-to for parties, BBQs and just general caramel cravings.
Instructions
Combine 2 cups flour, baking soda, salt and sugar in your food processor. Pulse 3 or 4 times, then add cubed butter. Continue to pulse for 20 seconds until it combines into a crumbly paste.

Transfer the dough to a lightly floured work surface and roll into a disc. Wrap in plastic wrap and chill for at least 1 hour.

Coat a 9×13 baking dish with cooking spray. Line the bottom and sides with parchment paper with some hanging over the edge. These bars are sticky and without the parchment, you'll be scooping it out instead of nicely cutting it.

Preheat oven to 350 degrees and place rack in the lower part of the oven.

Using your fingers, press three-quarters of the chilled dough evenly into the bottom of the prepared pan. I find that thinly slicing the chilled dough and placing together like puzzle pieces works the best. It will be sticky.

Add 1 tablespoon of flour and 1 tablespoon brown sugar to the remaining dough until a dry, crumbly dough forms, this will be the topping, so it doesn't need to be smooth. Set aside.

Spread the dulce de leche evenly over the first layer of dough. Drop the remaining dough over top in crumbles. It will not cover the whole top.

Bake for 25-30 minutes in the lower third of the oven, or until the dulce de leche darkens (it will be bubbly, this is normal) and the crumb topping is lightly browned.

Remove and allow to cool. The filling will set and thicken.

While cooling, sprinkle with flaky sea salt, if desired.

Lift the bars (in one big bar) out of the baking dish and onto a cutting board. Run a sharp knife under hot water and slice into 16 bars. Clean knife and re-wet to get clean slices.

Store bars at room temperature in an airtight container for up to 5 days, although they are best devoured within the first day of baking.

If you've tried this recipe, come back and let us know how it was in the comments or ratings.
Notes
Originally published in The Washington Post.
Nutrition
Calories:
165
kcal
,
Carbohydrates:
19
g
,
Protein:
3
g
,
Fat:
9
g
,
Saturated Fat:
5
g
,
Cholesterol:
36
mg
,
Sodium:
82
mg
,
Potassium:
81
mg
,
Fiber:
1
g
,
Sugar:
6
g
,
Vitamin A:
205
IU
,
Calcium:
21
mg
,
Iron:
1
mg