This cheesecake bars recipe is perfect for any occasion, but also work great as a festive dessert! Everyone will love these cute grasshopper cheesecake bars!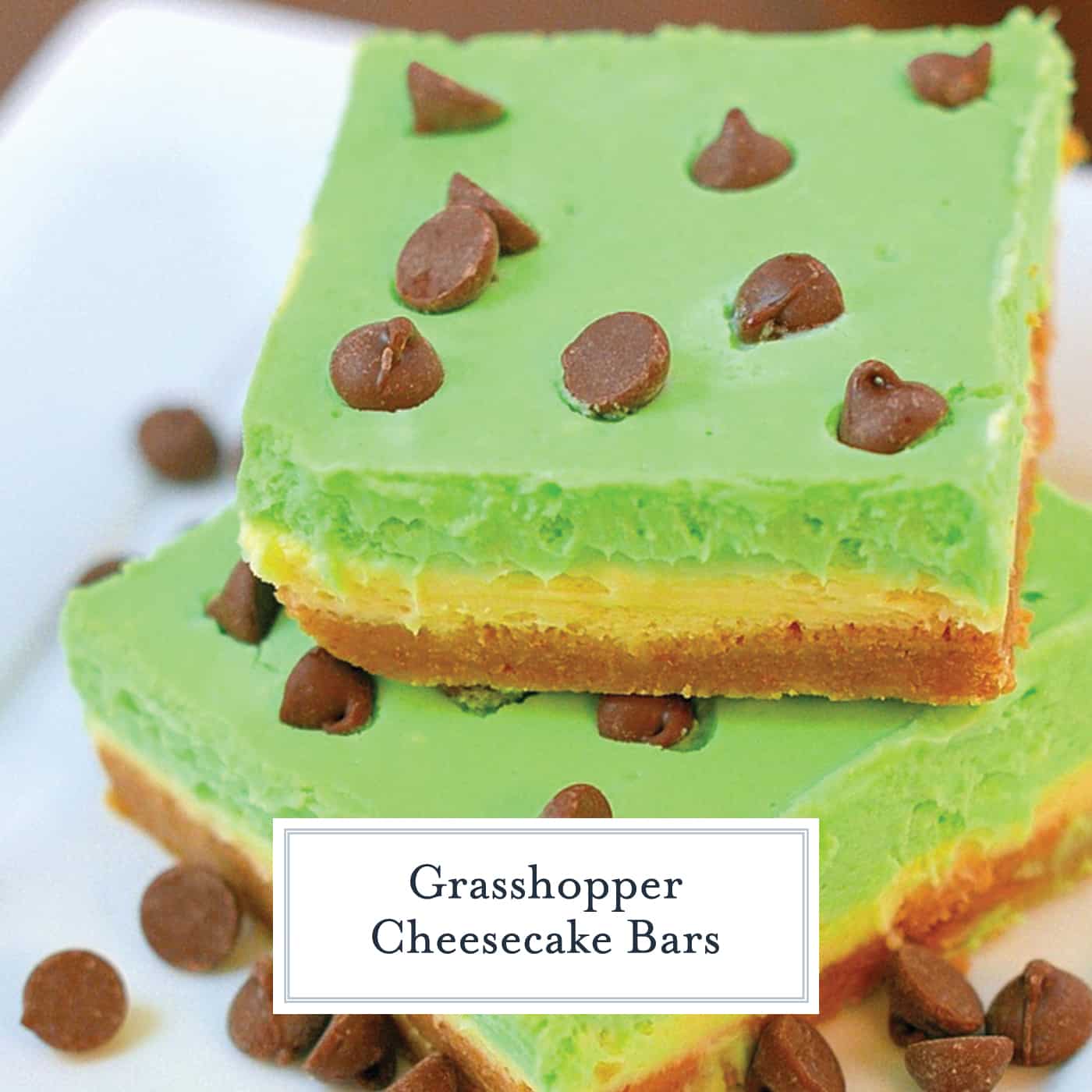 Grasshopper Cheesecake Bars are the perfect St Patrick's day dessert. Green and minty, they are easy to make and delicious to eat!
Refreshing, creamy grasshopper cheesecake. How can you go wrong? Answer: you can't, it is awesome and glorious and deserves its spot in the dessert hall of fame.
Grasshopper Cheesecake Bars boast cool mint with chocolaty goodness, all in the form of a handheld bar. Although you can eat Grasshopper Cheesecake Bars any time of the year, they are particularly fun around St. Patrick's Day due to their green hue.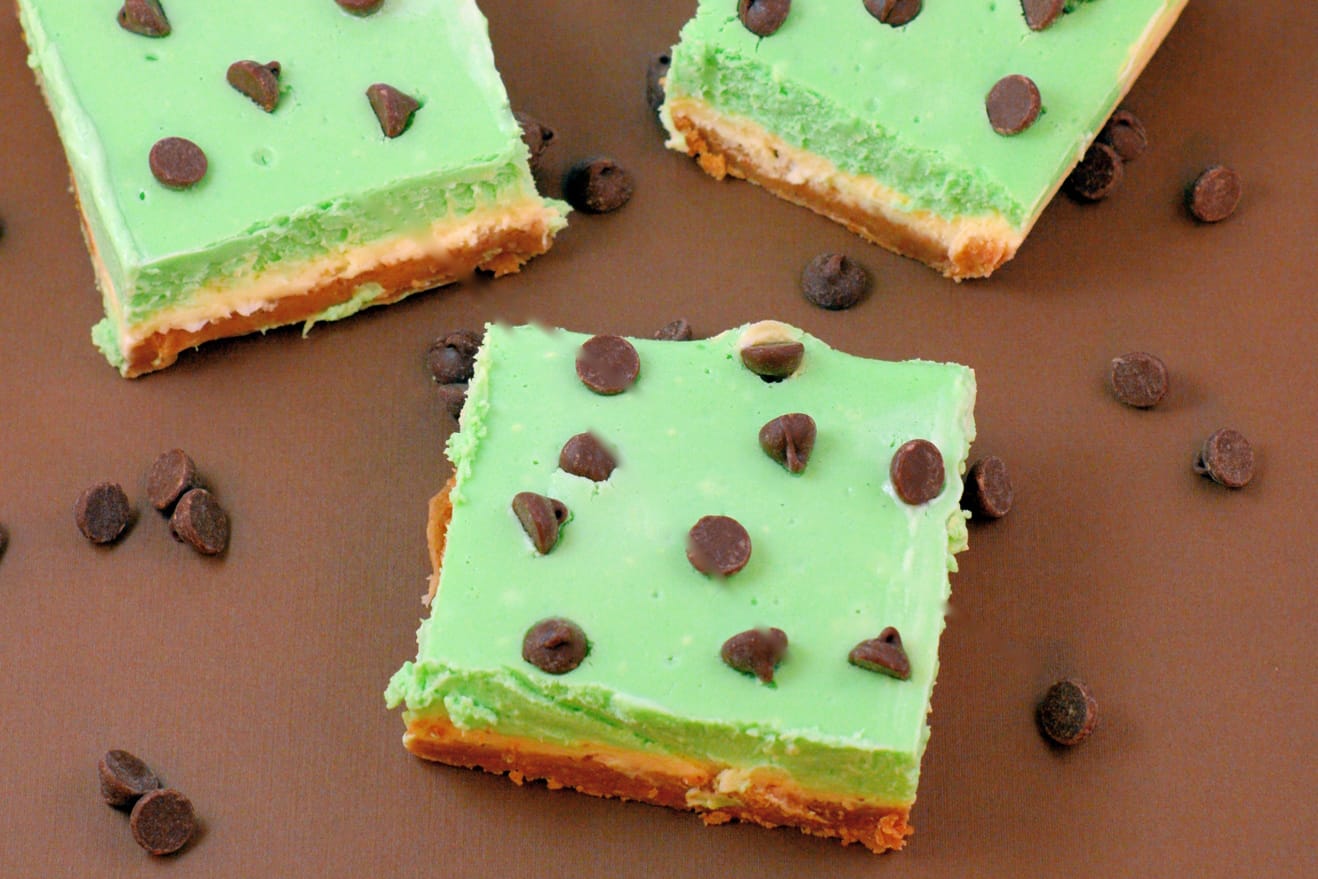 Creating this recipe got me thinking about cheesecake! Cheesecake is a popular dessert, and most people would assume it has some connections to New York but the first cheesecake may have been created on the Greek island of Samos!
It is even thought that cheesecake was served to the athletes of the first olympics in 776 B.C. as they thought it was a good source of energy. They were also used as wedding cakes!
When the Romans took over the Greeks they put there own spin on the recipe and eventually took the recipe over to Europe. Only in the 18th century did cheesecake begin to look like anything we have today.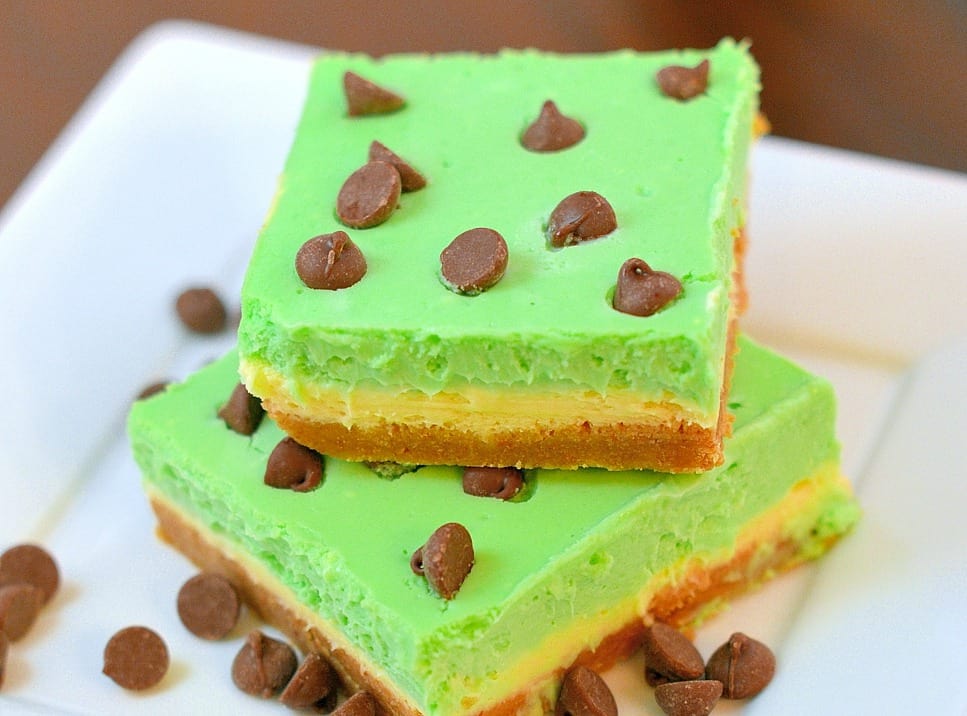 These cheesecake bars will be a hit anytime of the year, they only take 1 hour to make and are loved by guests of all ages. Make a dessert for your next get together that people are not soon to forget. Look at how green they are! People won't forget that!
What is a grasshopper drink?
It is dessert cocktail made up of creme de menthe, heavy cream, white creme de cacao and ice. And if you hadn't guessed its green! These grasshopper cheesecake bars are inspired by the drink and are even more delicious.
Check out these other easy St. Patrick's Day recipes: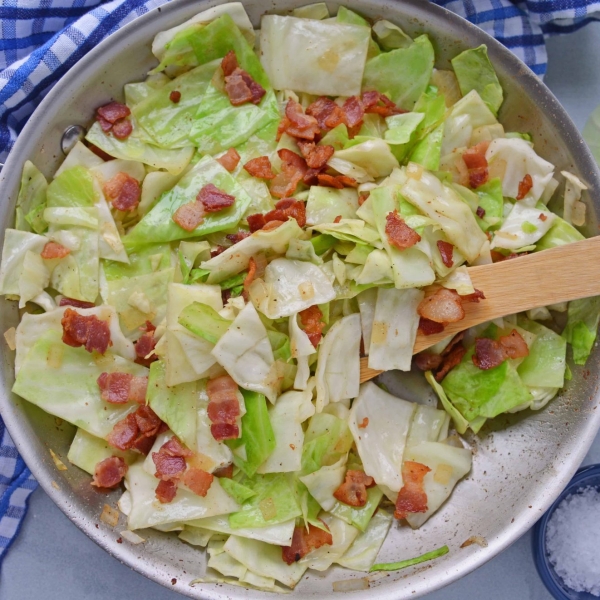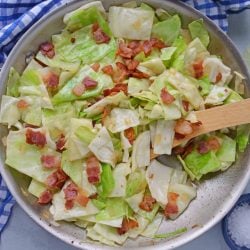 Bacon Fried Cabbage
Bacon Fried Cabbage is a great recipe using cabbage fried in bacon grease and lightly seasoned leaving it with lots of flavor and a little bit of crunch.
View this recipe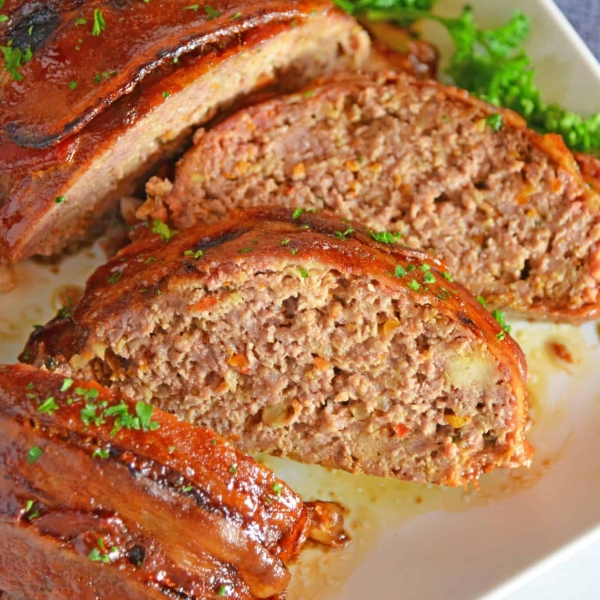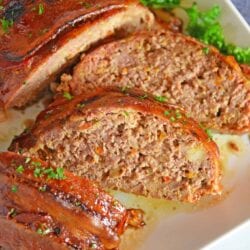 Guinness and Cheddar Meatloaf
Guinness and Cheddar Meatloaf is packed with vegetables simmered in stout beer and fresh sage topped with crispy bacon and a sweet molasses glaze.
View this recipe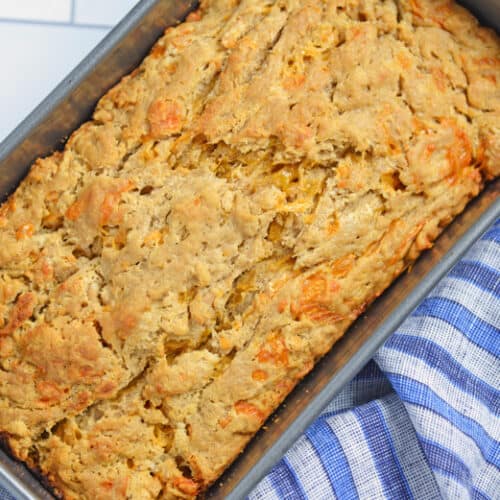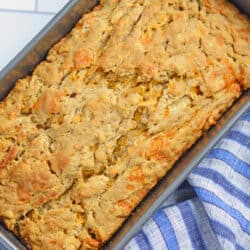 Cheddar Beer Bread
Rich, buttery and cheesy, this easy to make Cheddar Beer Bread only requires 5 ingredients and NO RISING TIME!
View this recipe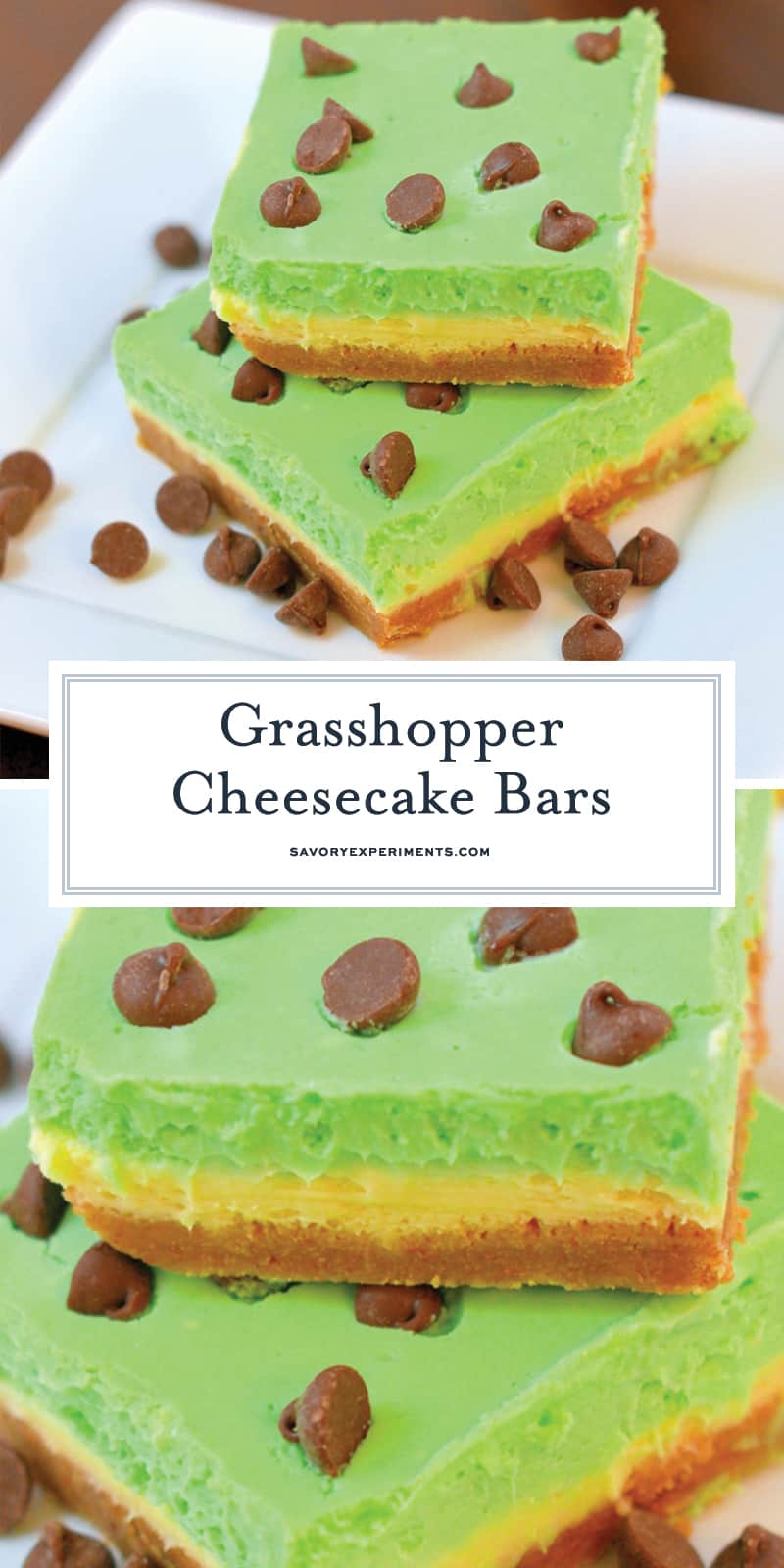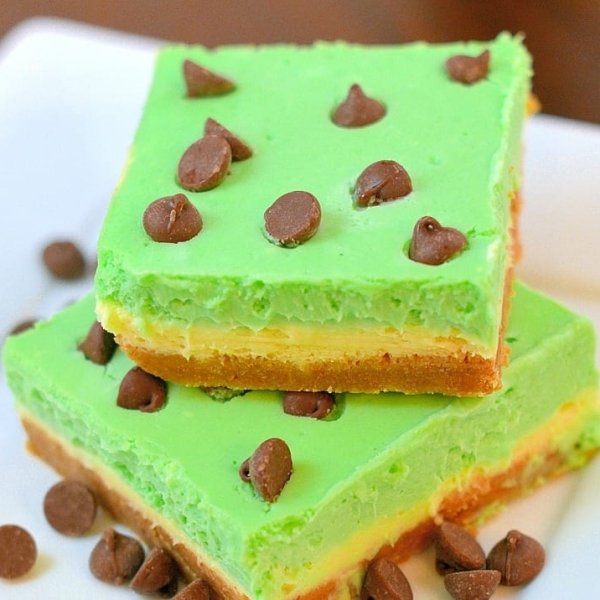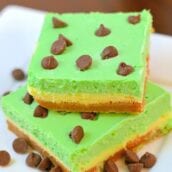 Grasshopper Cheesecake Bars
Grasshopper Cheesecake Bars combine a dessert favorite with flirty grasshopper, pepperminty taste, all in the bar form! The perfect St. Patrick's Day dessert!
Instructions
Preheat the oven to 350°F. Lightly coat a 9×13 baking dish with cooking spray. Set aside.

Mix the graham cracker crumbs and butter in a bowl until fully blended and wet like sand. Press the crust into the bottom of the prepared pan. Set aside.

In the bowl of a stand mixer fitted with the paddle attachment or a large mixing bowl using an electric hand mixer, cream together the cream cheese cubes sugar until light and fluffy, approximately 2 minutes.

Add the peppermint extract and sour cream, continue to beat until blended. Add the eggs, one at a time, until fully blended.

Pour half of the batter on top of graham cracker crust, spreading evenly. Add green food coloring to the remaining batter, blend until fully incorporated. It should be a light, minty green. Gently spread the remaining batter on top of the white layer using an offset spatula.

Fill a large roasting pan with about 1/2 inch of water. Set the 9×13 pan into the water. A water bath will prevent your cheesecake from getting dry, brittle and cracking.

Place the roasting pan with cheesecake bars, into the oven. Bake for 30-35 minutes, or until the center is set. You can lightly touch it with your finger and if it jiggles, it needs more time. If the top starts to brown, lightly cover with a piece of aluminum foil.

Remove and allow to cool. Place pan into the refrigerator for a minimum of four hours. To cut, fill a cup with hot water, place knife into cup and then cut. Store leftovers in the refrigerator.

If you've tried this recipe, come back and let us know how it was in the comments or star ratings.
Notes
Freezing the white layer for 15 minutes before adding the green layer will prevent the two from mixing together, but if you don't have time, it will be fine, just be gentle.
Nutrition
Calories:
306
kcal
,
Carbohydrates:
14
g
,
Protein:
4
g
,
Fat:
25
g
,
Saturated Fat:
14
g
,
Cholesterol:
96
mg
,
Sodium:
282
mg
,
Potassium:
132
mg
,
Sugar:
6
g
,
Vitamin A:
840
IU
,
Vitamin C:
0.1
mg
,
Calcium:
69
mg
,
Iron:
1.2
mg