This cheesecake bars recipe is perfect for any occasion, but also work great as a festive dessert! Everyone will love these cute grasshopper cheesecake bars!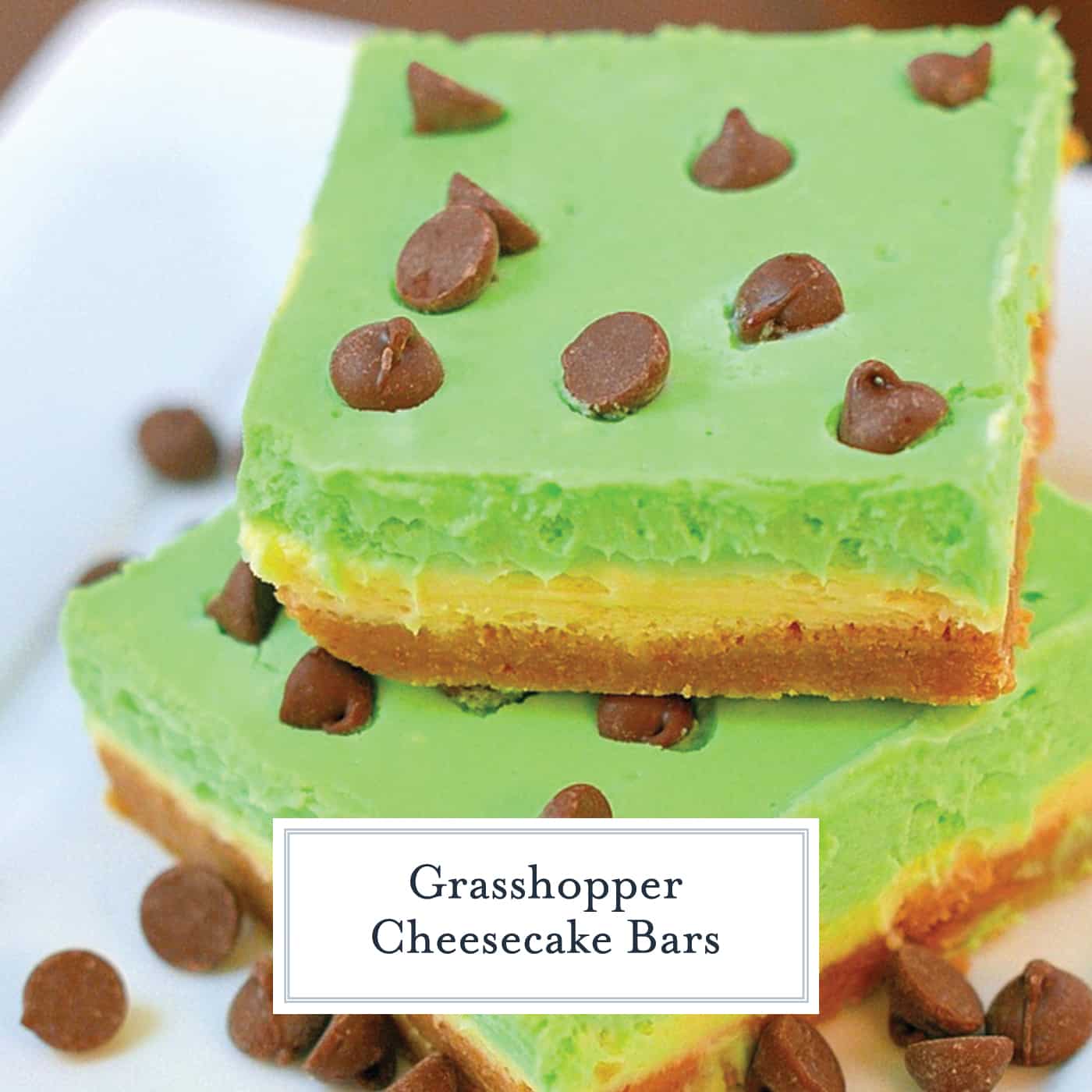 Grasshopper Cheesecake Bars are the perfect St Patrick's day dessert. Green and minty, they are easy to make and delicious to eat!
Refreshing, creamy grasshopper cheesecake. How can you go wrong? Answer: you can't, it is awesome and glorious and deserves its spot in the dessert hall of fame.
Grasshopper Cheesecake Bars boast cool mint with chocolaty goodness, all in the form of a handheld bar. Although you can eat Grasshopper Cheesecake Bars any time of the year, they are particularly fun around St. Patrick's Day due to their green hue.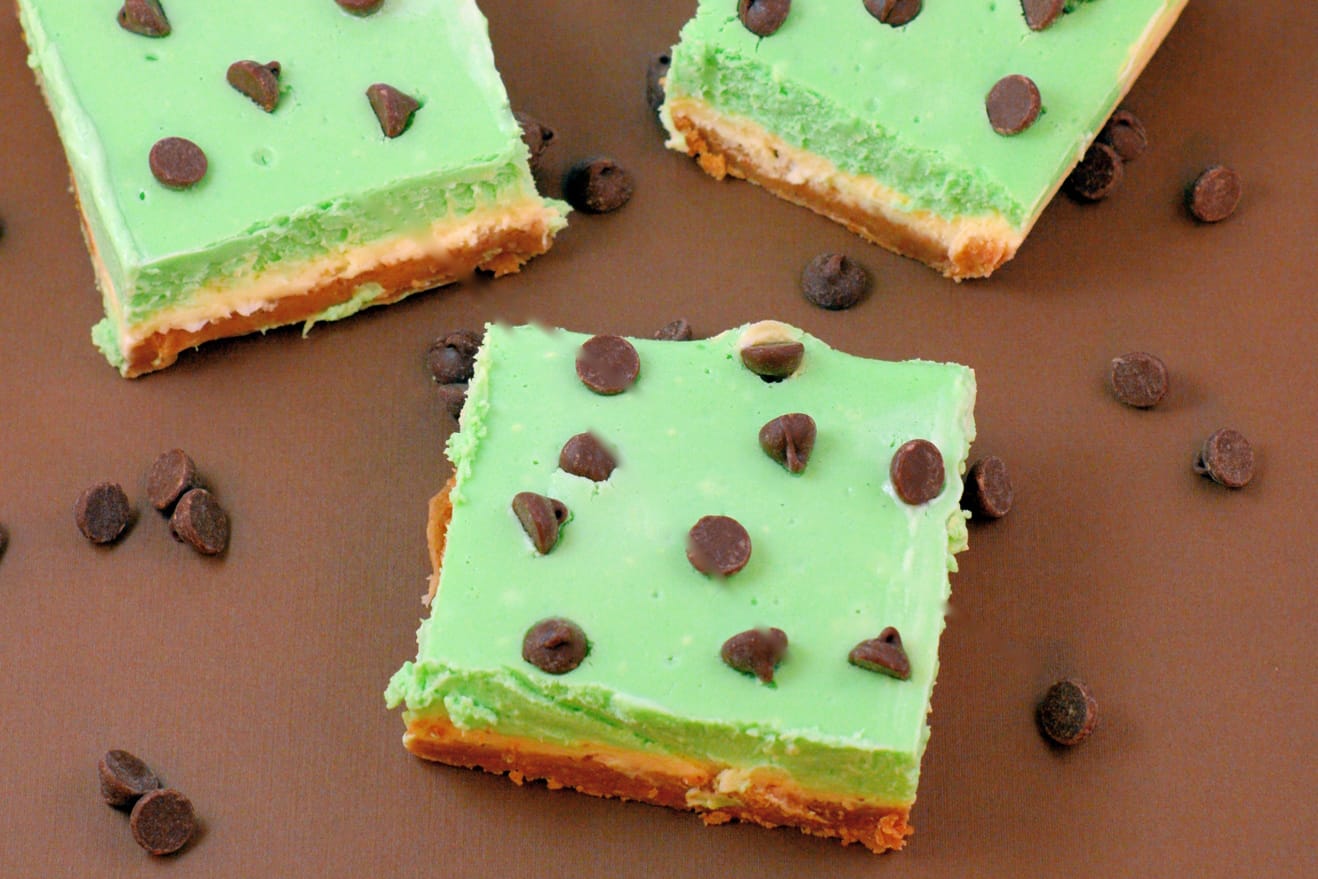 Creating this recipe got me thinking about cheesecake! Cheesecake is a popular dessert, and most people would assume it has some connections to New York but the first cheesecake may have been created on the Greek island of Samos!
It is even thought that cheesecake was served to the athletes of the first olympics in 776 B.C. as they thought it was a good source of energy. They were also used as wedding cakes!
When the Romans took over the Greeks they put there own spin on the recipe and eventually took the recipe over to Europe. Only in the 18th century did cheesecake begin to look like anything we have today.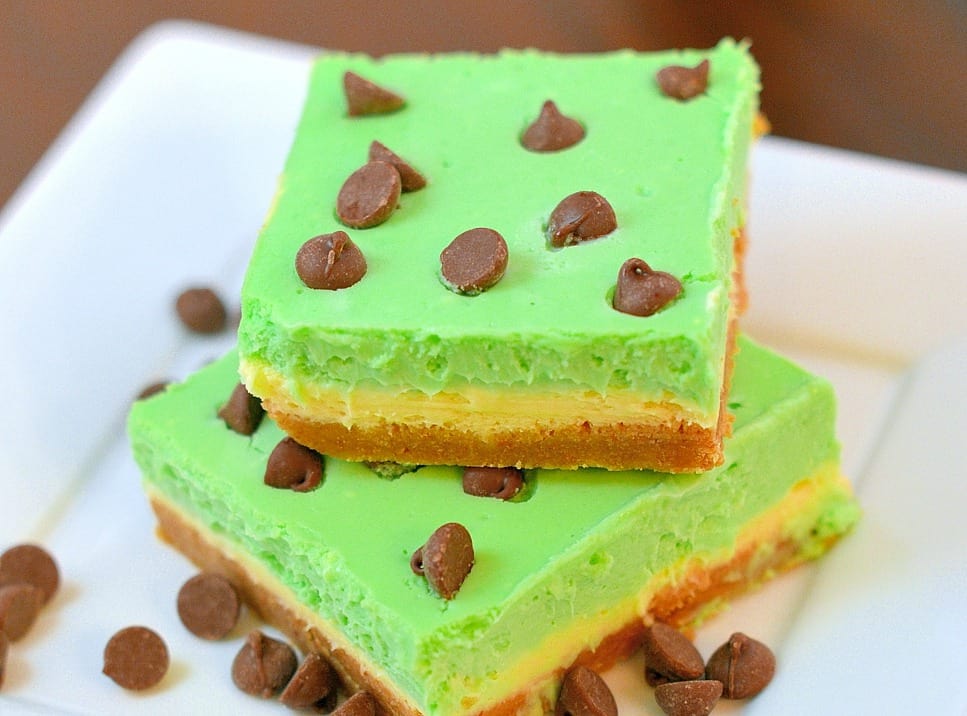 These cheesecake bars will be a hit anytime of the year, they only take 1 hour to make and are loved by guests of all ages. Make a dessert for your next get together that people are not soon to forget. Look at how green they are! People won't forget that!
What is a grasshopper drink?
It is dessert cocktail made up of creme de menthe, heavy cream, white creme de cacao and ice. And if you hadn't guessed its green! These grasshopper cheesecake bars are inspired by the drink and are even more delicious.
Check out these other easy St. Patrick's Day recipes: