When the yearning for chocolate strikes and you don't have a boxed mix or the time to run to the store, fear not, you don't need that box of brownie mix after all.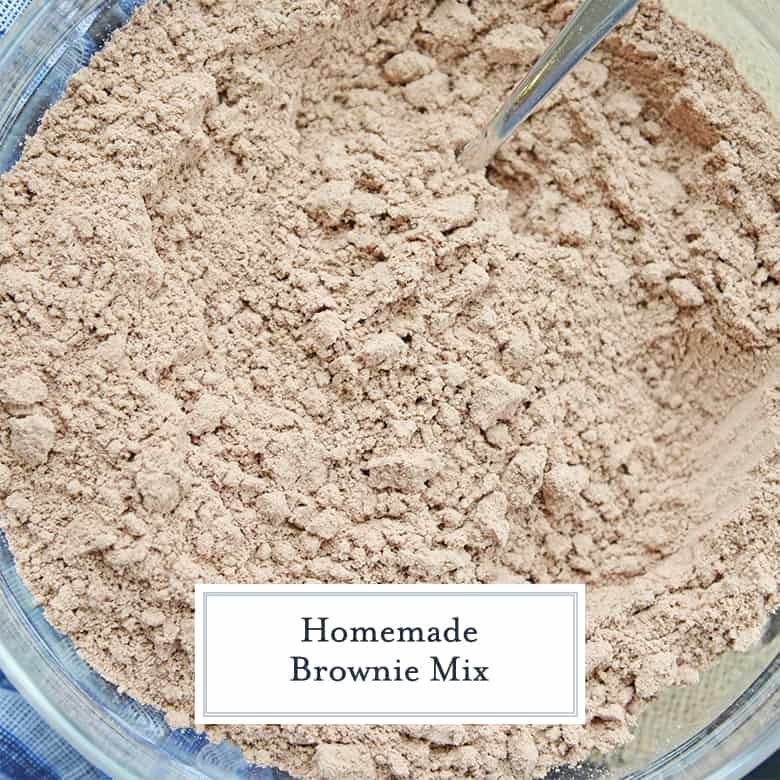 Homemade Brownie Mix is fast and easy and a great way to make homemade brownies in a hurry. Just a few things from the pantry and you are ready to go!
Few things in this world are more perfect than the small, chocolatey squares we know as brownies. Whether they are fudgy or cakey, topped off with extras or doctored up with some add-ins, or served warm with a cold glass of milk they are an absolute joy. 
Many of us grew up making brownies exclusively from a box mix, myself included. I took that box so much for granted that it never even occurred to me that you could make them from scratch until much later in my life. (Crazy, I know!)
And even though the convenience of that handy dandy mix is still high up there on my list, sometimes, I simply don't have a box stashed away. When the craving hits and I can't think about anything else, I head straight to the pantry to make the magic happen from scratch. 
The beauty of this method is you don't need much and can bring it all together in a single bowl. Of course, you might need a few measuring tools, but what recipe doesn't? It's also a fun activity for kids to help out with. 
If you are feeling really crafty, you can grab some empty mason jars and make multiple batches so that your "box" you reach for in the pantry, is really a mix you have pre-mixed for yourself. If you are feeling super crafty, you can give them as gifts with a recipe card. 
It's inevitable that the craving for chocolate will strike again in the near future and it is best to be prepared for when that happens. Your future self thanks you.
Check out our ways to doctor up boxed brownie mix for even more inspiration! And if you are in the market, you can also doctor up cake mix.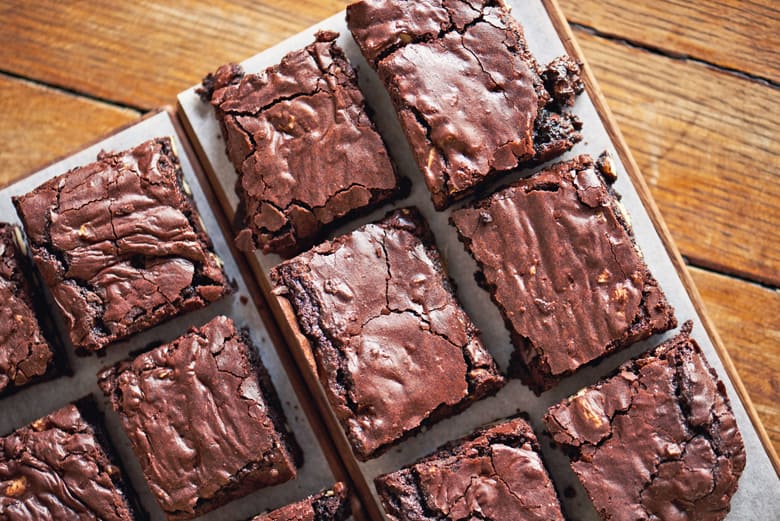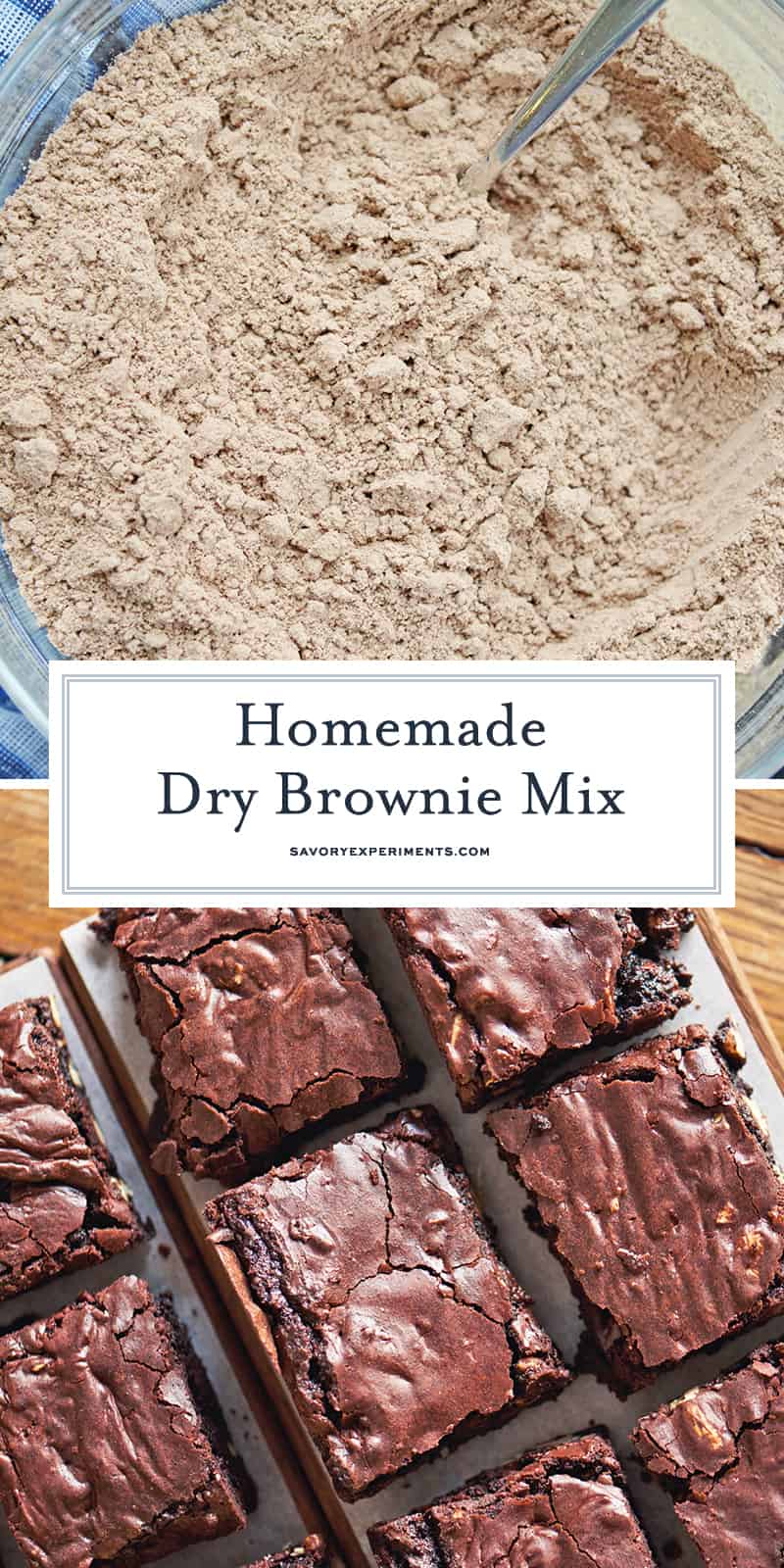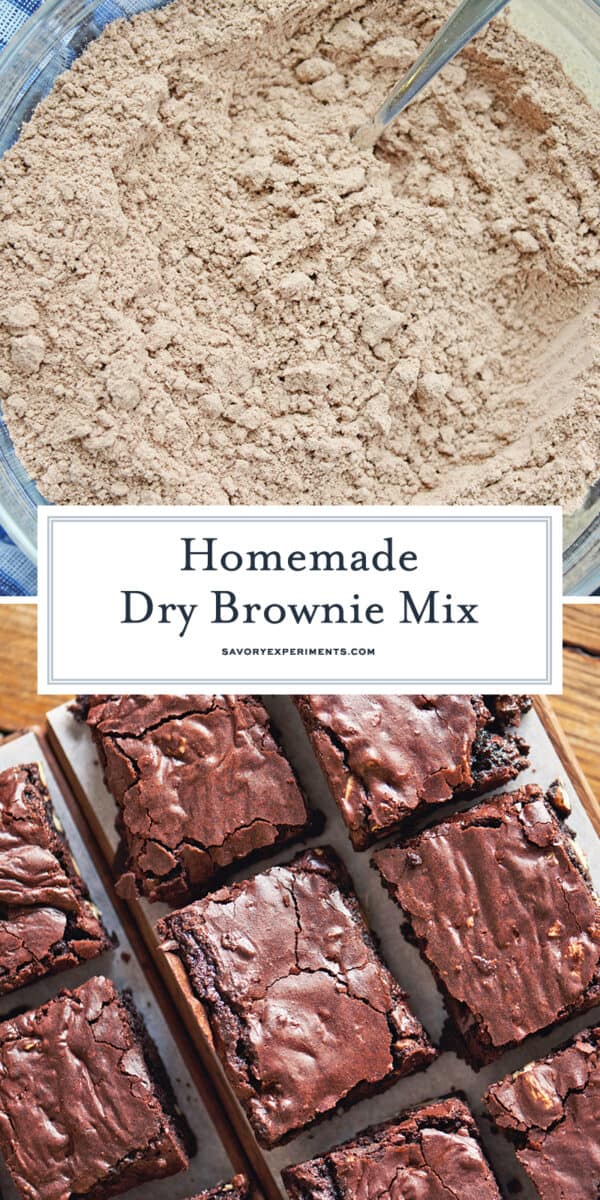 CONNECT WITH SAVORY EXPERIMENTS!

Be sure to follow me on social media, so you never miss a post!

Facebook | Twitter | Youtube
Pinterest | Instagram

Get our FREE 8 Day E-Course on How to Be a Better Home Cook. Sign up HERE!