Remember Sunshine Lemon Cooler Cookies from your childhood? They would literally melt in your mouth? Lemon crinkles galore.
Maybe you knew them as Sunshine Lemon Coolers because of their bright yellow hue that looks like a ray of powdered sunshine.
Lemon Cooler Cookies
Lemon Coolers still exist, but are fairly challenging to find. This recipe was not marketed as a copycat recipe, but simply the winner of a an LDS Cooking Competition found on Pinterest.
I have made them multiple times now and each time memories of Lemon Coolers come to those who eat them.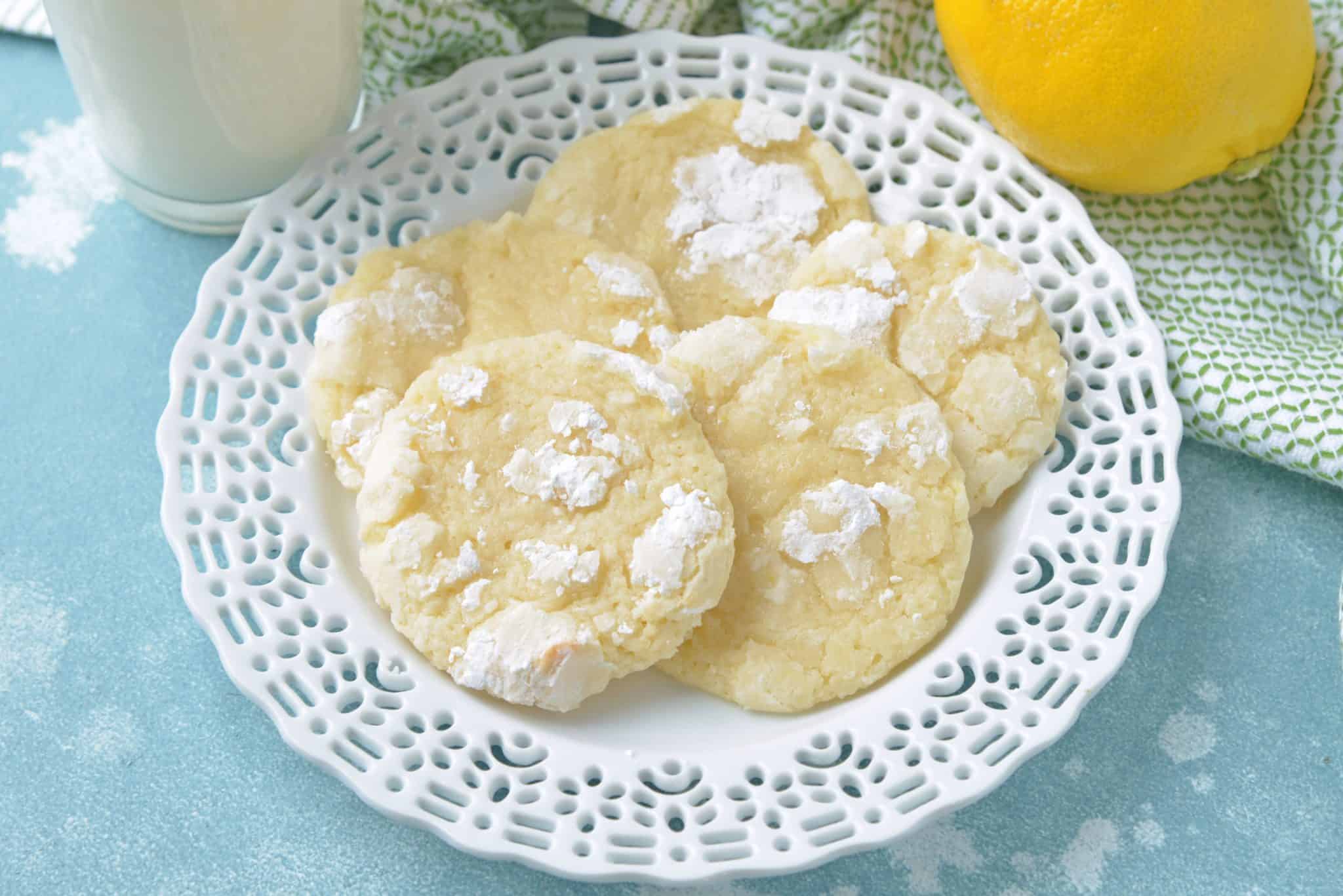 Fresh lemon is the best…
Once upon a time I was obsessed with all recipes that used fresh lemon. I generally enjoy citrus flavors and let's be honest, they are super verstile for both sweet and savory recipes, but I had another reason. I bought a dwarf lemon tree.
Yep, his name was Grover and he lived in the living room. He provided us with lemons galore! Fresh lemons for all my recipes and beverages. It was glorious.
The downfall? Grover was a lot of work! This little citrus producing tree started to require a lot of TLC and then one weekend away he got some sort of mite.
I decided that for the amount of time he was requiring, I'd go back to buying lemons at the store. RIP Grover.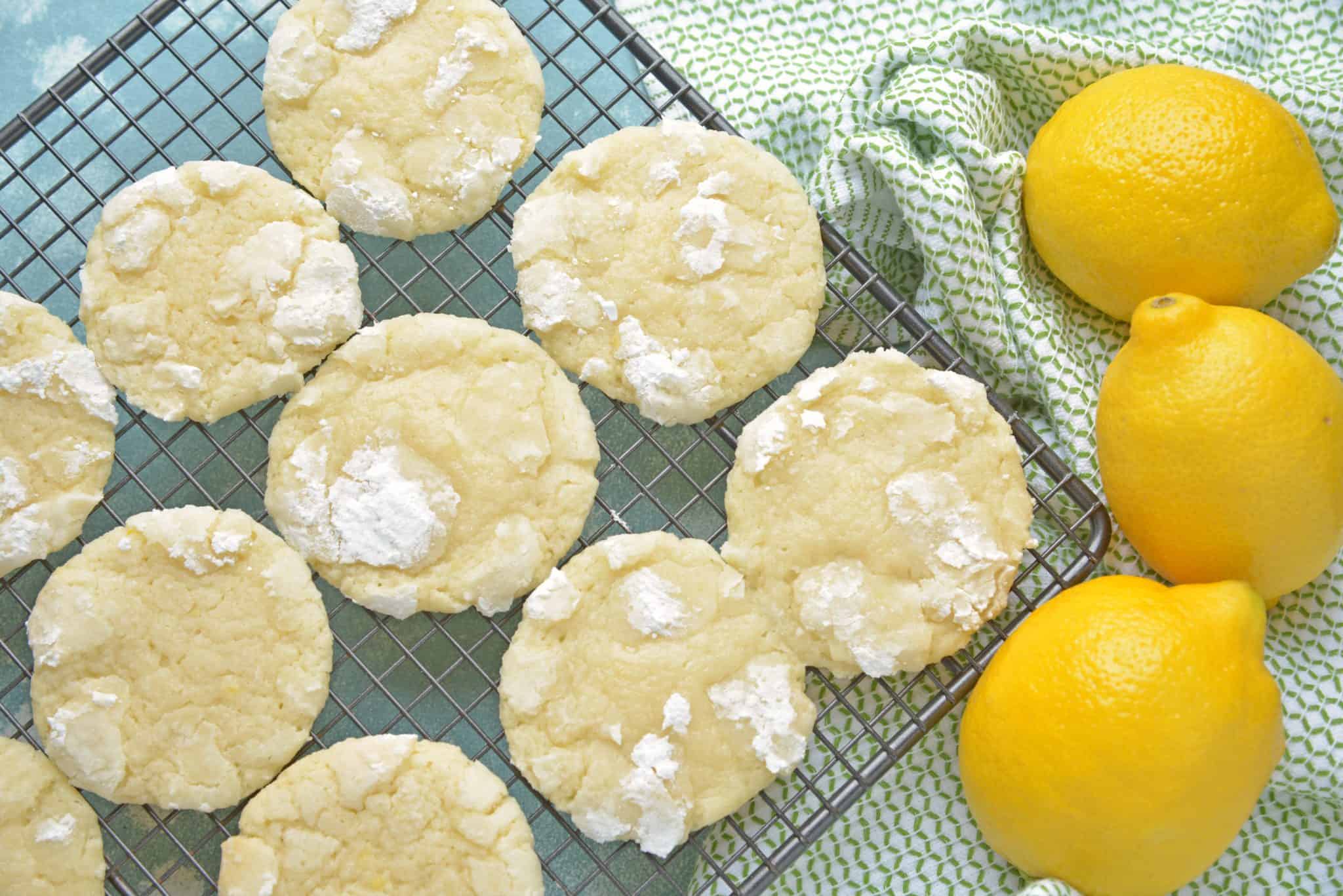 Lemon Cookie Recipe
Lemon Cooler Cookies were one of my Grover recipes that I still make when I only use a portion of a lemon for other recipes. The light lemon flavor really requires fresh lemon zest and fresh lemon juice. Lemon extract doesn't get the job done as well, although you can use it as a substitute if in a pinch.
If you are not familiar with Lemon Cooler Cookies, think about moist, barely there sweetness with a lemon tang and powdered sugar crust. Perfect for dessert, a potluck or to have with a spot of tea!
Similar to Old Fashioned Lemon Squares, they are delicious, soft and chewy.
Ingredients & Baking
You'll need the standard cookie baking ingredients, plus lemon and powdered sugar, of course. This includes:
Unsalted butter
Sugar
Vanilla
Egg
Lemon zest & juice
Fine sea salt
Baking powder & baking soda
Flour
Powdered sugar
Next you'll make the dough. Roll it into 1-inch balls and then toss in powdered sugar.
Bake on a parchment lined baking sheet until flat and shiny, and there ya go- the best lemon cookies!
Tools:
Insulated Cookie Sheet– Insulated cookie sheets allow hot air to circulate around the entire cookie, resulting in even baking.
Stand Mixer- While this is an investment, I can guarantee you will use it more than you realize and will never regret the decision.
Zester and Juicer– Another kitchen necessity! Whether it be a savory or sweet recipe, every house needs a way to zest and juice citrus. Also great for making cocktails!
Sound like you are a person who loves cookies, here are a few more you might enjoy.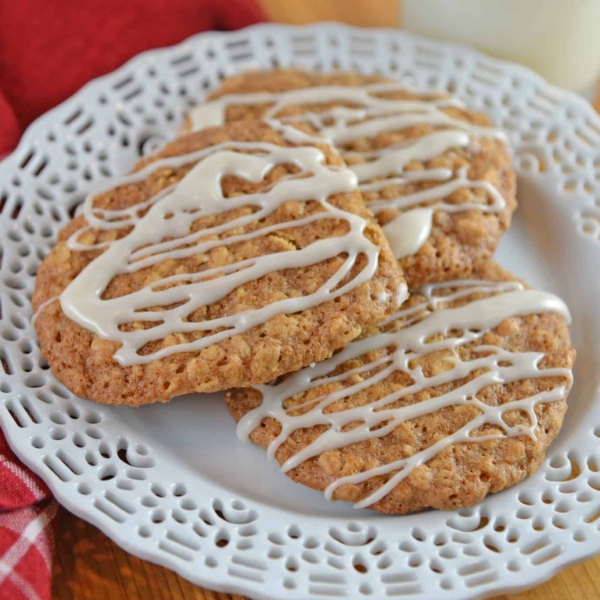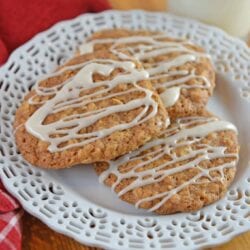 Maple Oatmeal Cookie Recipe
Maple Oatmeal Cookies take traditional oatmeal cookies up a notch with a maple glaze. Always a crowd pleaser, these cookies are great for parties and BBQs!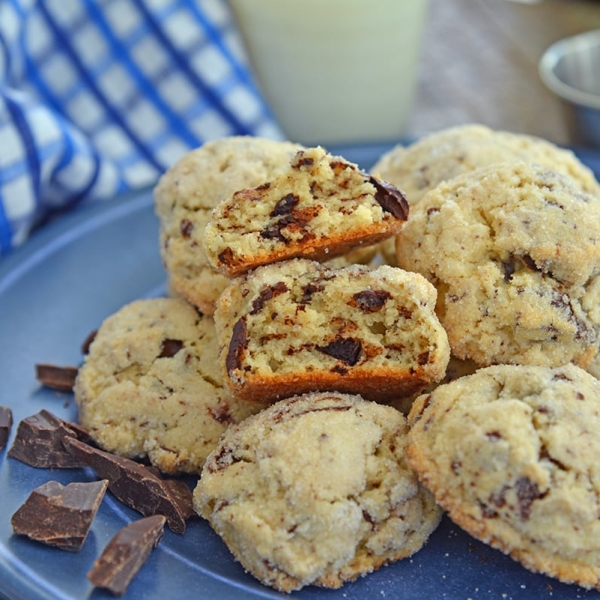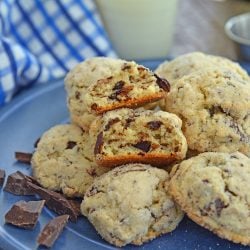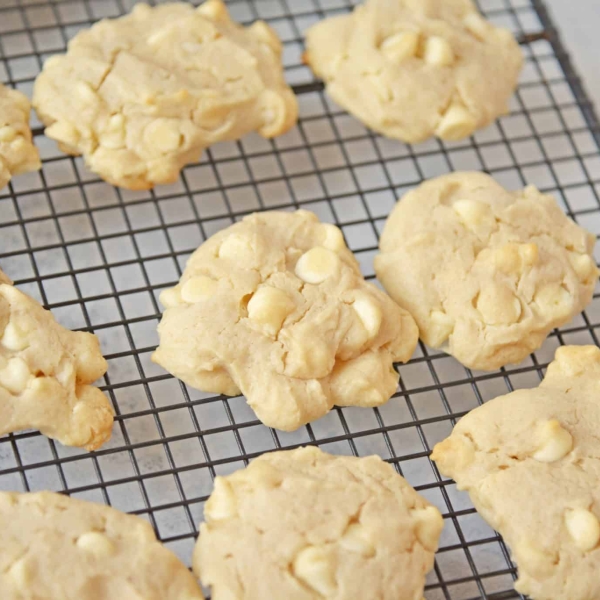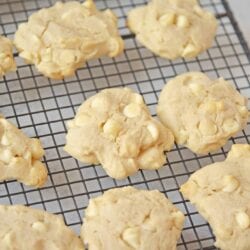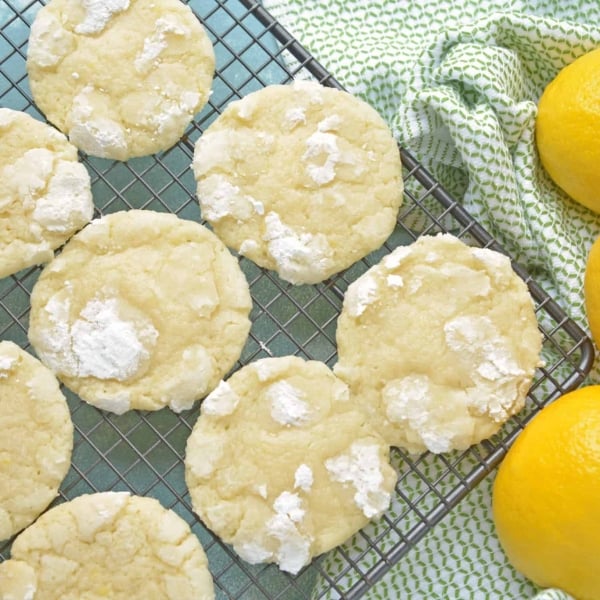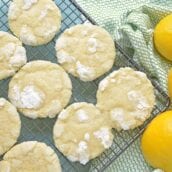 Lemon Cooler Cookie Recipe
Lemon Cooler Cookies, also known as Sunshine Lemon Coolers, are a classic cookie recipe using fresh lemon and powdered sugar.
Instructions
Preheat oven to 350 degrees and line cookie sheets with parchment paper.

In the bowl of a stand mixer or a large bowl with an electric hand mixer, cream together butter and sugar until light and fluffy. Add vanilla, egg, lemon zest and lemon juice.

Whisk or sift together salt, baking powder, baking soda and flour. Slowly add to wet mixture.

Place powdered sugar into a separate bowl. Using your hands, form a 1-inch ball, roll in powdered sugar until fully covered and then place onto baking sheet. Continue until baking sheet is full with balls being approximately 2 inches apart.

Bake for 8-9 minutes. The trick is to remove the cookies before they brown or cook too much. The tops will look flat or matte (as opposed to shiny.) Remove to a cooling rack.

Serve warm or at room temperature. Enjoy your Lemon Cooler Cookies with a lovely cup of tea!

If you've tried this recipe, come back and let us know how it was.
Nutrition
Calories:
77
kcal
,
Carbohydrates:
12
g
,
Fat:
2
g
,
Saturated Fat:
1
g
,
Cholesterol:
11
mg
,
Sodium:
44
mg
,
Potassium:
10
mg
,
Sugar:
8
g
,
Vitamin A:
85
IU
,
Vitamin C:
0.1
mg
,
Calcium:
3
mg
,
Iron:
0.3
mg