These fudgy brownies will make the perfect dessert for any night of the week! And the best part is that this dessert brings together two amazing desserts!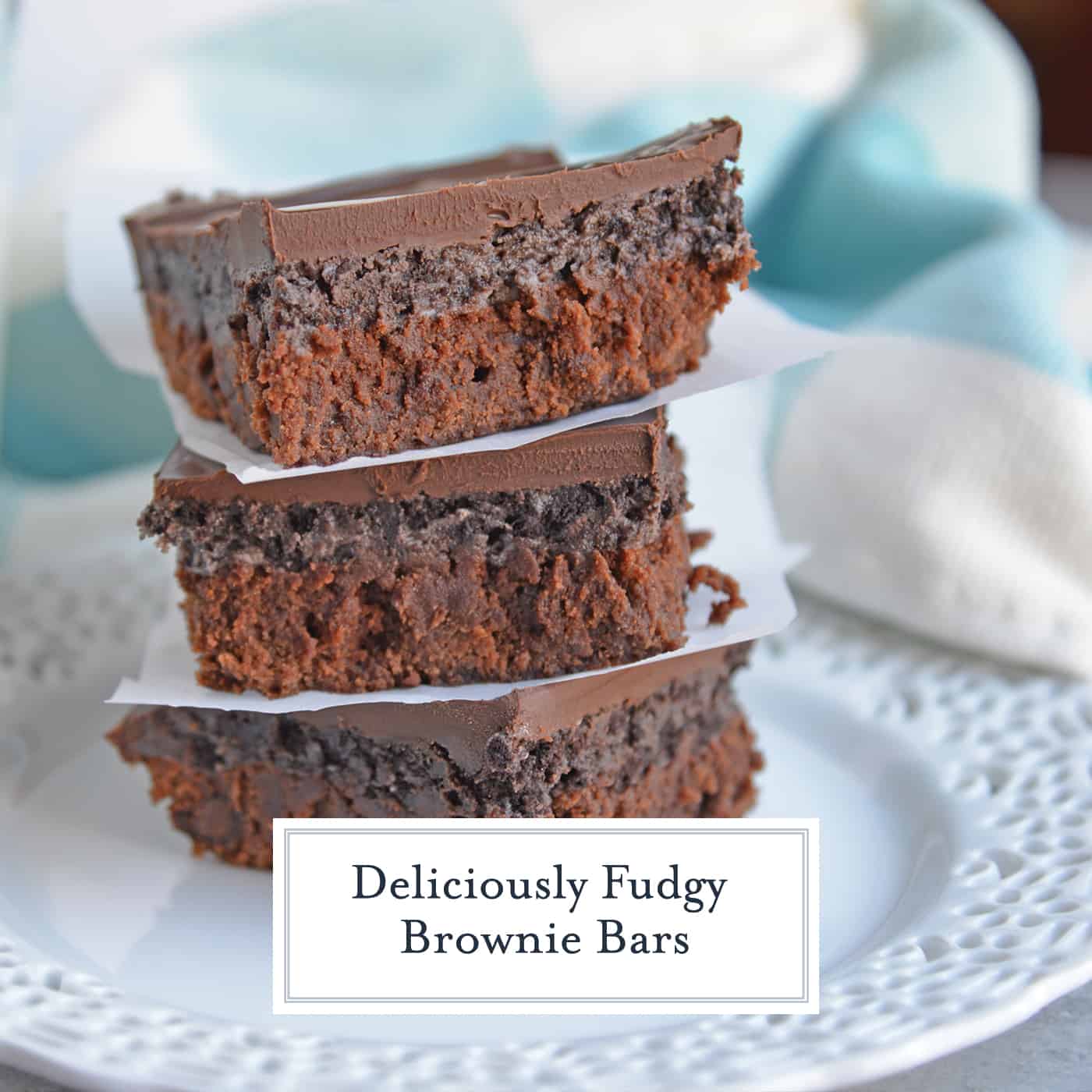 Fudgy Brownie Bars are an easy dessert recipe with layers of brownie, cookie and chocolate ganache, the ultimate chocolate lovers dream!
Fudgy Brownie Bars combine two fabulous desserts: brownies with cookies! How did this come about? A co-worker brought me in a box of Thin Mint Girl Scout Cookies… (which is how all fabulous stories start, right?)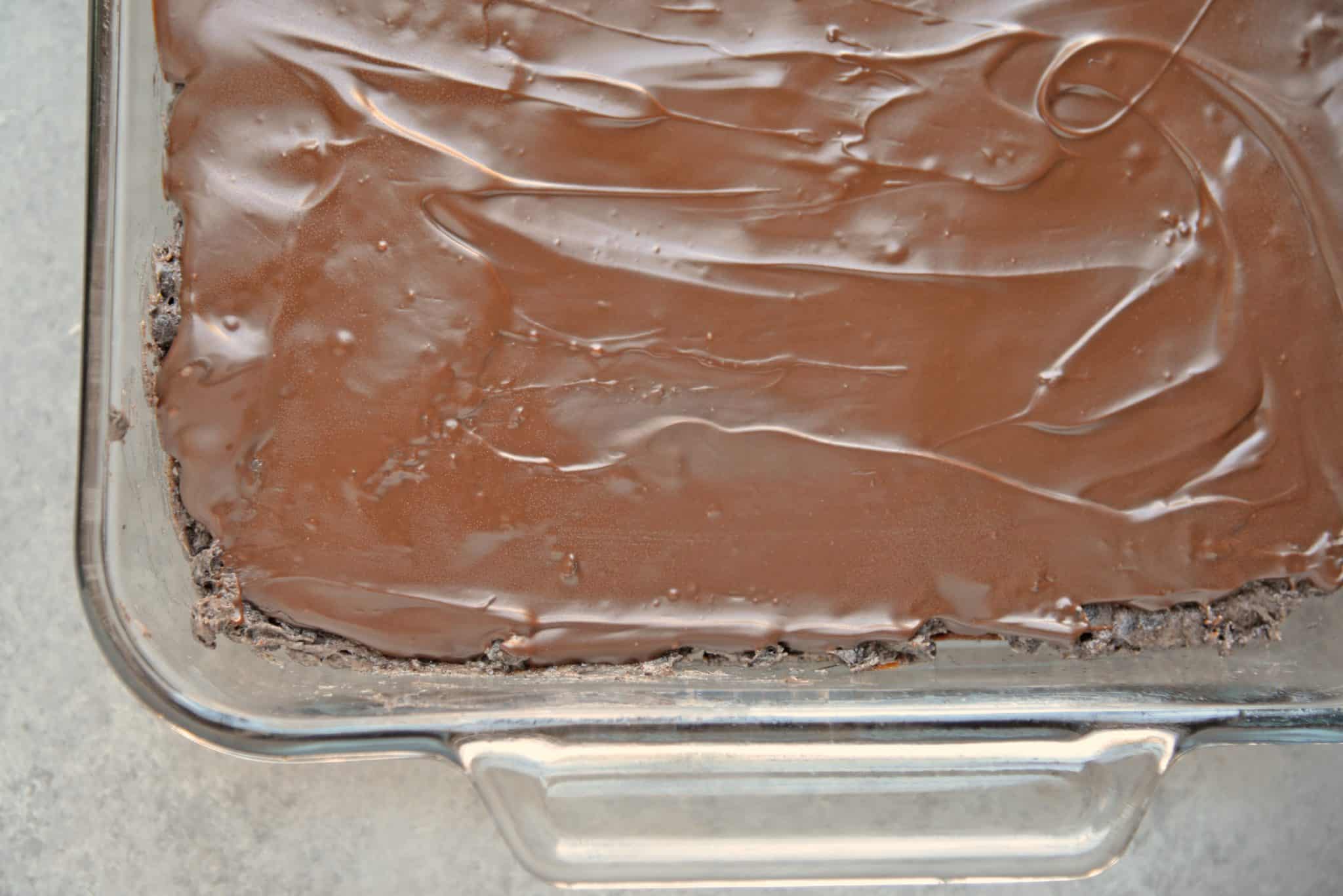 I drove home with them in the car, went to the gym and by the time I got home they had heated ever so slightly and then stuck together. When I tried to pry them apart I got nothing but Thin Mint dust. I love Thin Mints and was not going to let this go to waste. #nothinmintleftbehind
What to do, what to do? Mix into a cookie dough, make cookies out of cookies? Press into a pie crust? Or combine with brownies.
I decided not to make the typical brownie batter and just fold it in, like my Junior Mint Brownies, but instead to make a thick, rich, chewy brownie bar.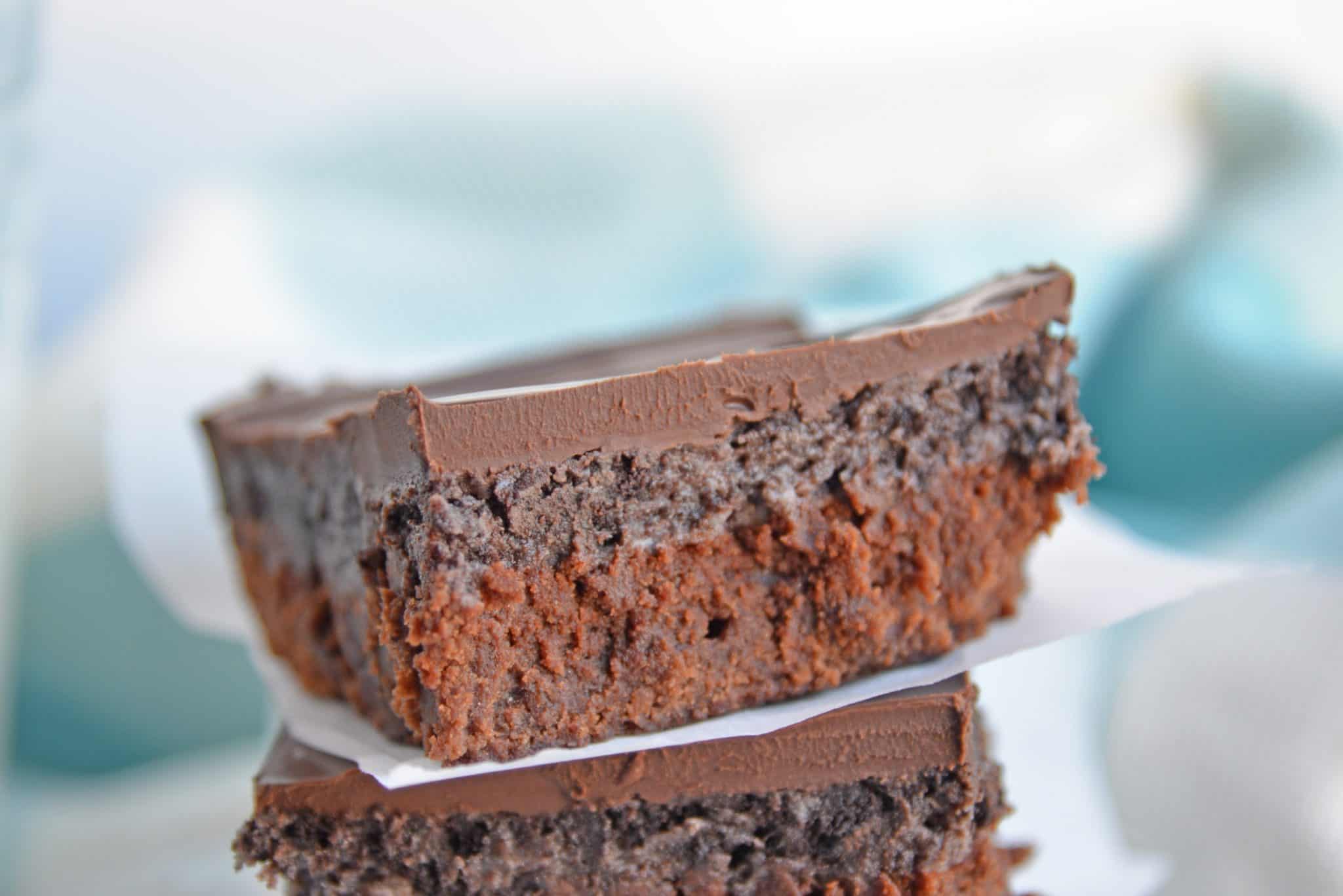 I based my recipe off Nestle Toll House Brownies and the rest is history! Cake-like brownies spread thick with a layer of heavenly cream cheese whipped with your favorite cookie crumbs and capped with a crunchy layer of chocolate.
You can use whichever cookie you want! Oreo's, Nilla Wafers, Grasshoppers- anything you can pulse into dust in a food processor will make amazing cookie brownies! You can even use crushed candy like Rolos, Snickers or Butterfinger.
You may be wondering what is chocolate ganache? Well chocolate ganache, pronounced "gan-arsh" is a tasty combination of chocolate and double cream, which is quite easy to make. It can be used as frosting, fillings and even in chocolate truffles. Talk about rich.
C
heck out these other easy chocolate dessert recipes: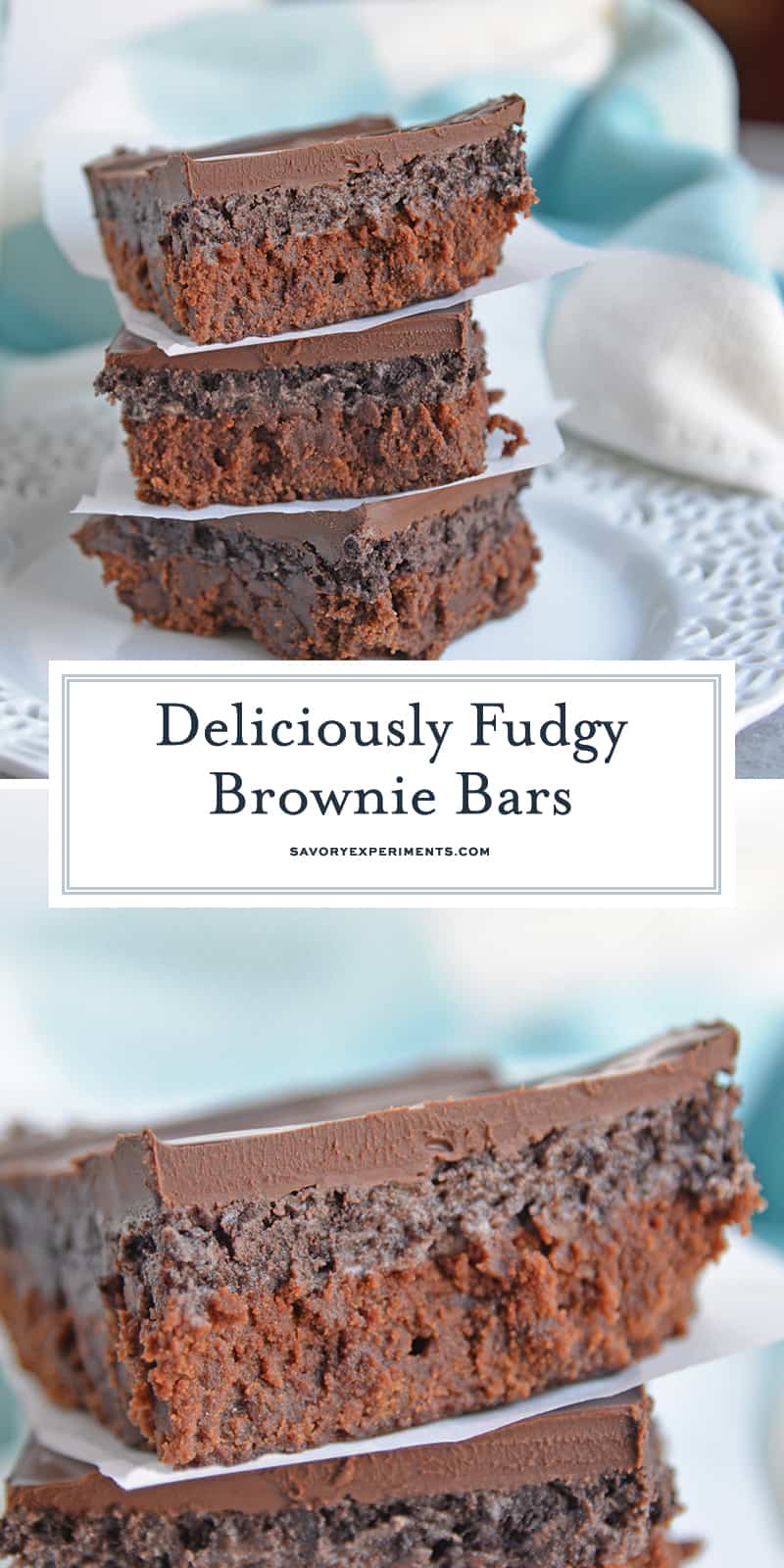 ---
---