This will be the best thing you see all day! I mean who doesn't love a good brownie recipe, especially one that's loaded with cool, refreshing, minty chocolate. It's a mashup that is sure to bring up some nostalgia.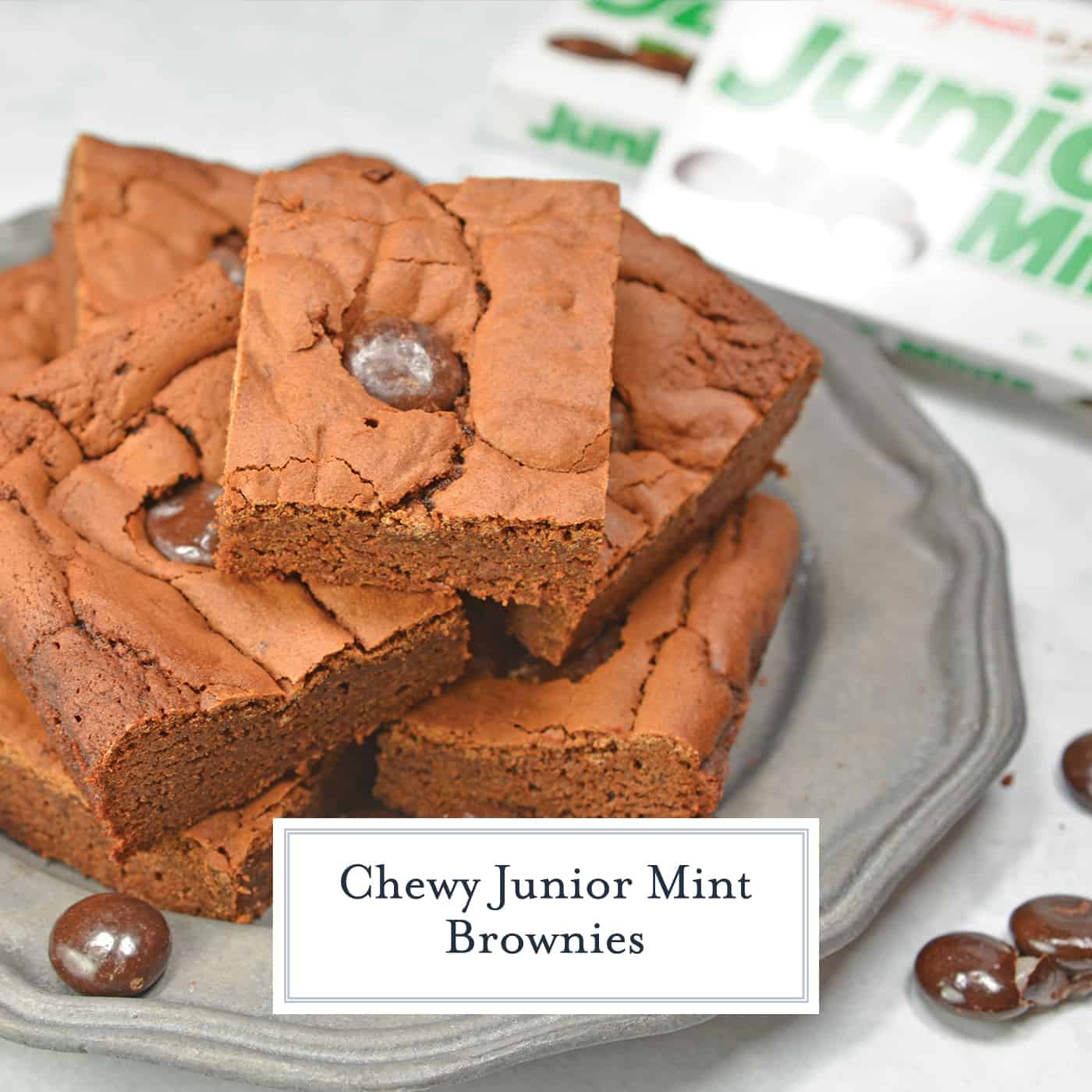 Junior Mints Brownies are homemade brownies blended with cool, creamy Junior Mints. Serve warm with vanilla ice cream for an amazing brownie sundae the whole family can enjoy!
Junior mints are my favorite movie theater candy. They have been since I was little. I was an absolute fiend for them. A cool, meltingly refreshing inside with a perfect chocolate coating. You can't beat them.
This recipe is adapted from Cooking Light magazine recipe from years ago. Fair warning, I am not so sure just how "light" it is this instance, especially because I have doubled the amount of Junior Mints used.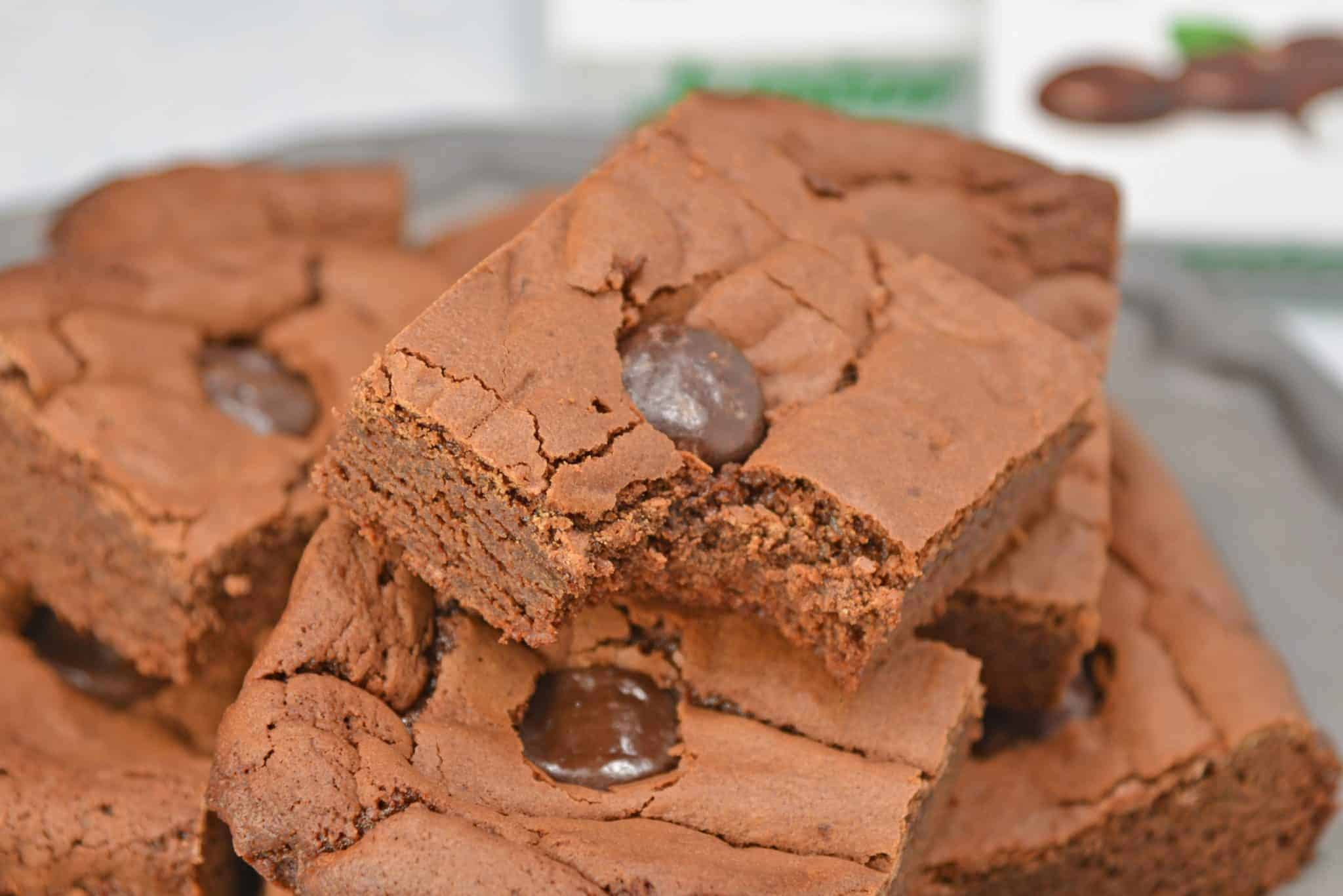 Brownies first came onto the scene in the late 1880s. A person named Fanny Farmer was the first to include them in a cookbook and oddly enough it wasn't a brownie recipe, it was blondies.
I warned you!
Blondies actually came before brownies. Who knew?!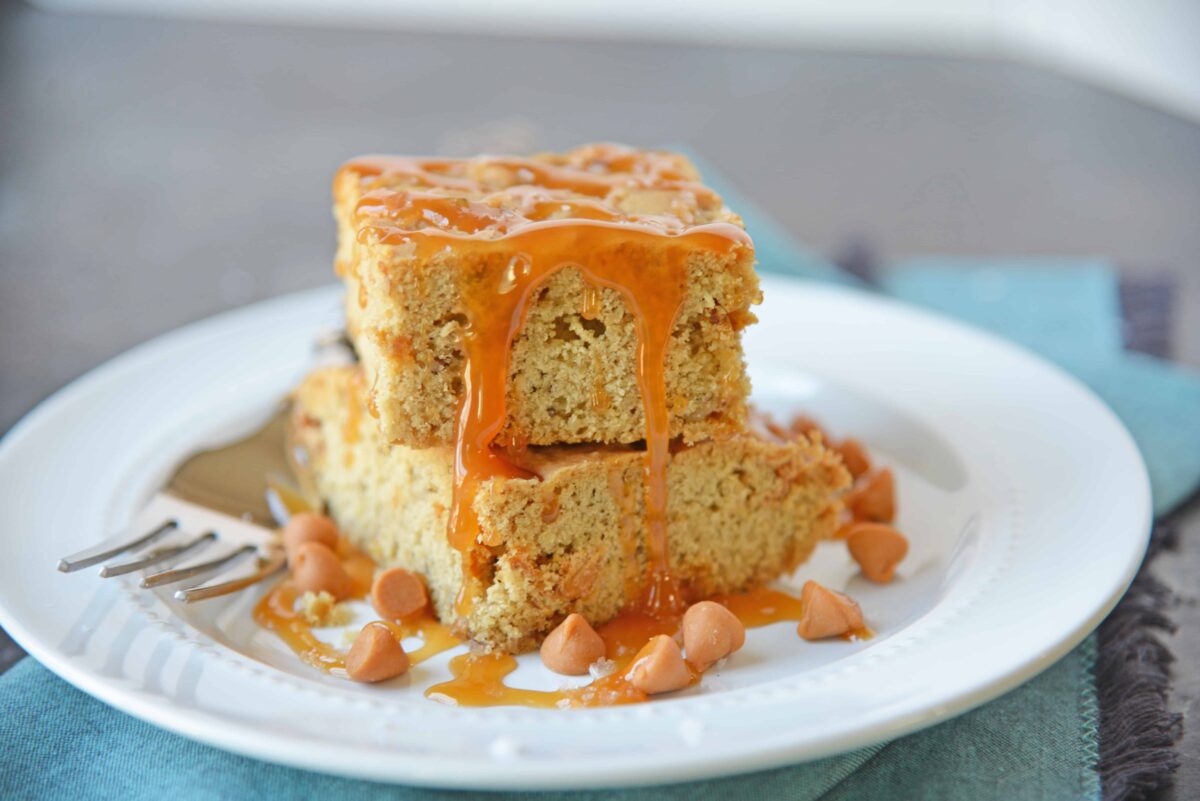 When it comes to classification, there is much debate about whether a brownie is a cake or a cookie. Let it be known here that they are technically called a bar "cookie." And yes, this does include both the cakey and fudgy versions.
Junior Mint Brownies are more of a cakey brownie than a fudgy brownie and they have just a hint of cool mint. Think of it as a subtle mint chocolate chip ice cream in brownie form.
Boxed brownie mix is wonderful, but there's something about making brownies from scratch that makes them taste even better. If you are among the uninitiated fear not, this recipe could not be simpler.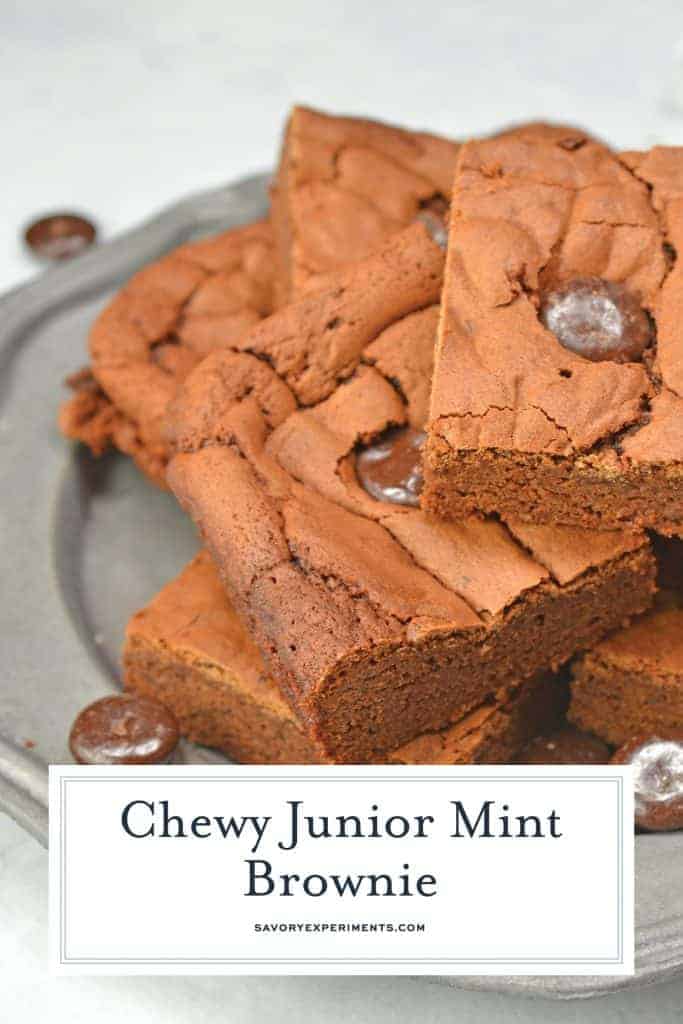 It's so easy you can even have the little ones help out with this for a bit of fun. The best part is, unlike other mint brownie recipes, there is no layering. That means less work and more treat for you.
A word to the wise, do not over mix your batter. Stir everything together until just combined. If you overdo it, you will end up with tough heavy brownies instead of like cakey ones.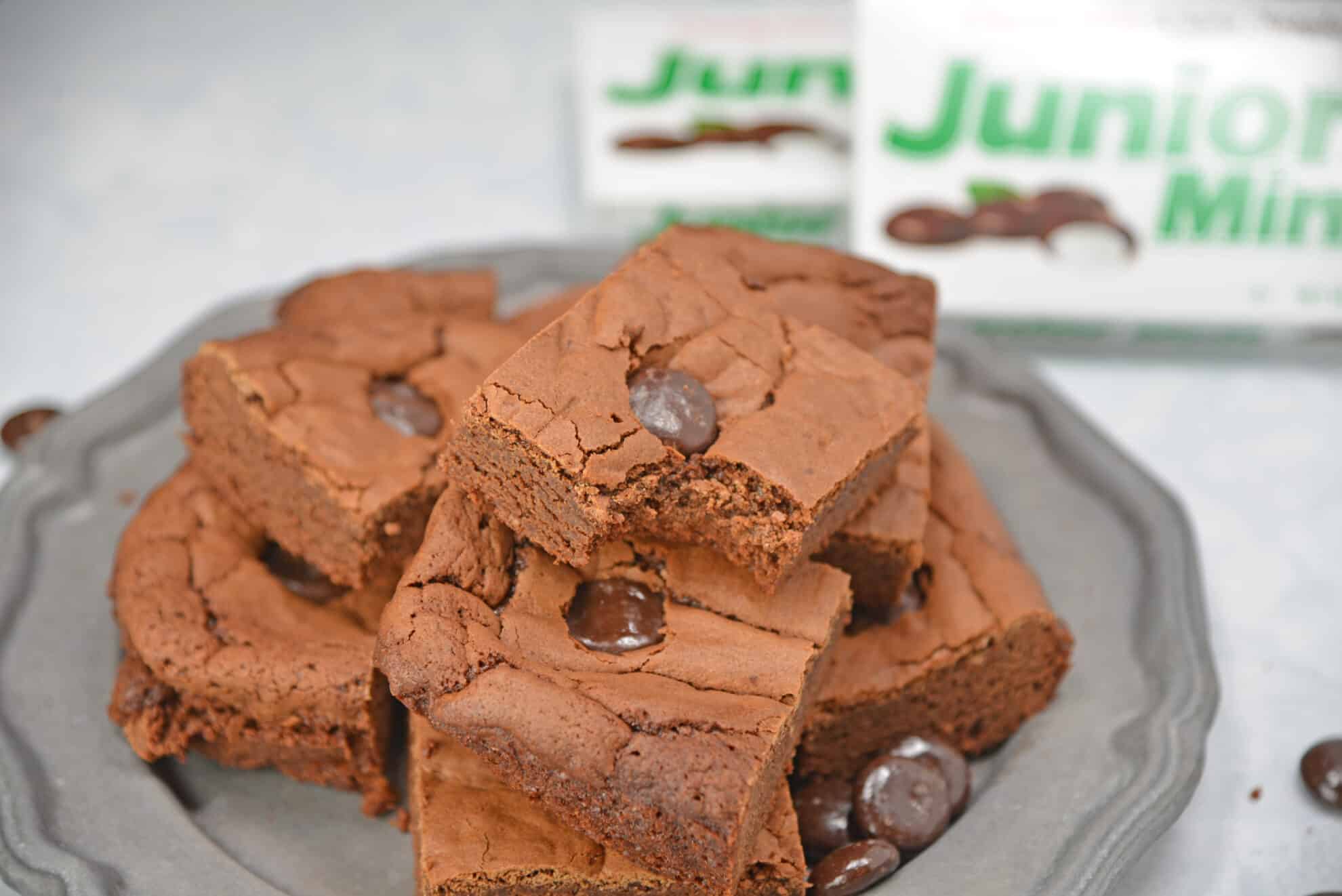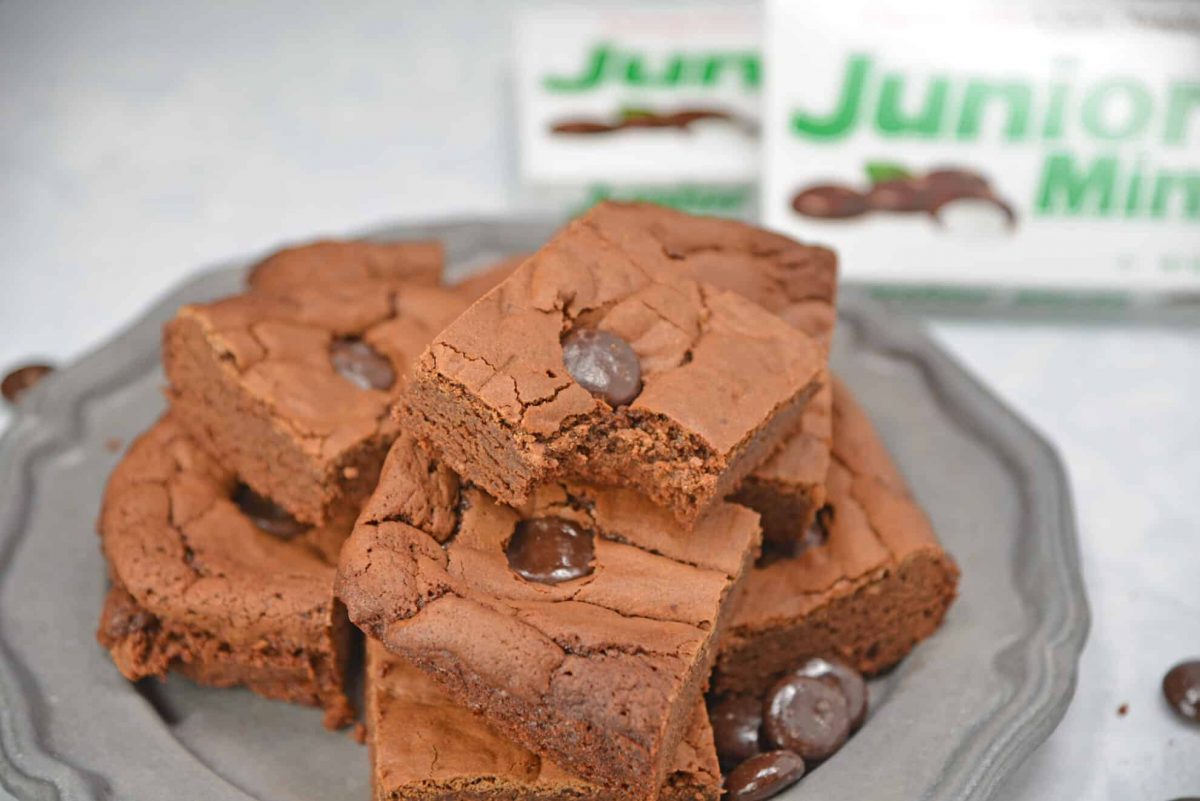 And yes, you can eat these plain and simple on their own, but just imagine how good they would be as the base of a brownie sundae or blitzed into a milkshake.
Break out the fudge sauce, the whipped cream, and the cherries. It's brownie time!
If you are feeling really bold, you could even churn up some homemade vanilla bean ice cream. Trust me, it's much easier than you think!
If you like this brownie recipe, here are a couple more you might enjoy: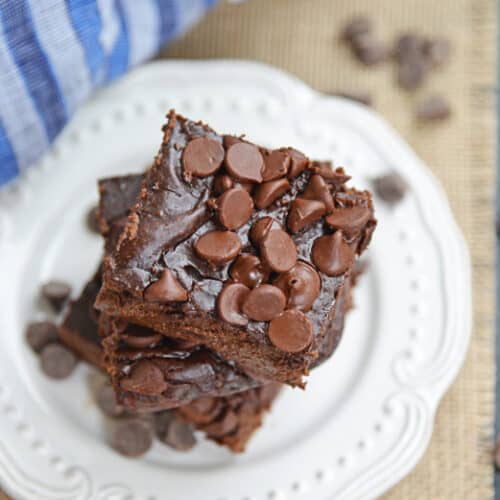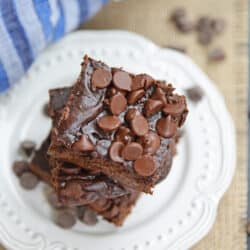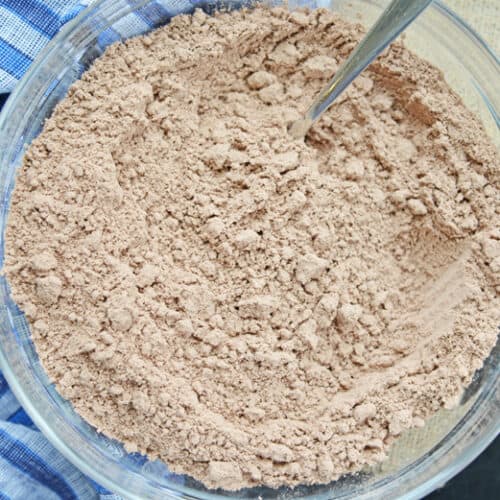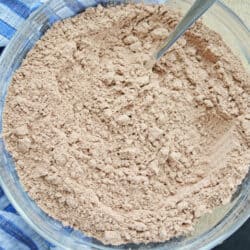 Homemade Brownie Mix
Homemade Brownie Mix is fast and easy and a great way to make homemade brownies in a hurry. Just a few things from the pantry and you are ready to go!
See The Recipe!
Nutella Brownies
Homemade Nutella brownies are made in one bowl. With 7 simple ingredients and in less than 1 hour you can enjoy a piece of this delicious brownie recipe!
See The Recipe!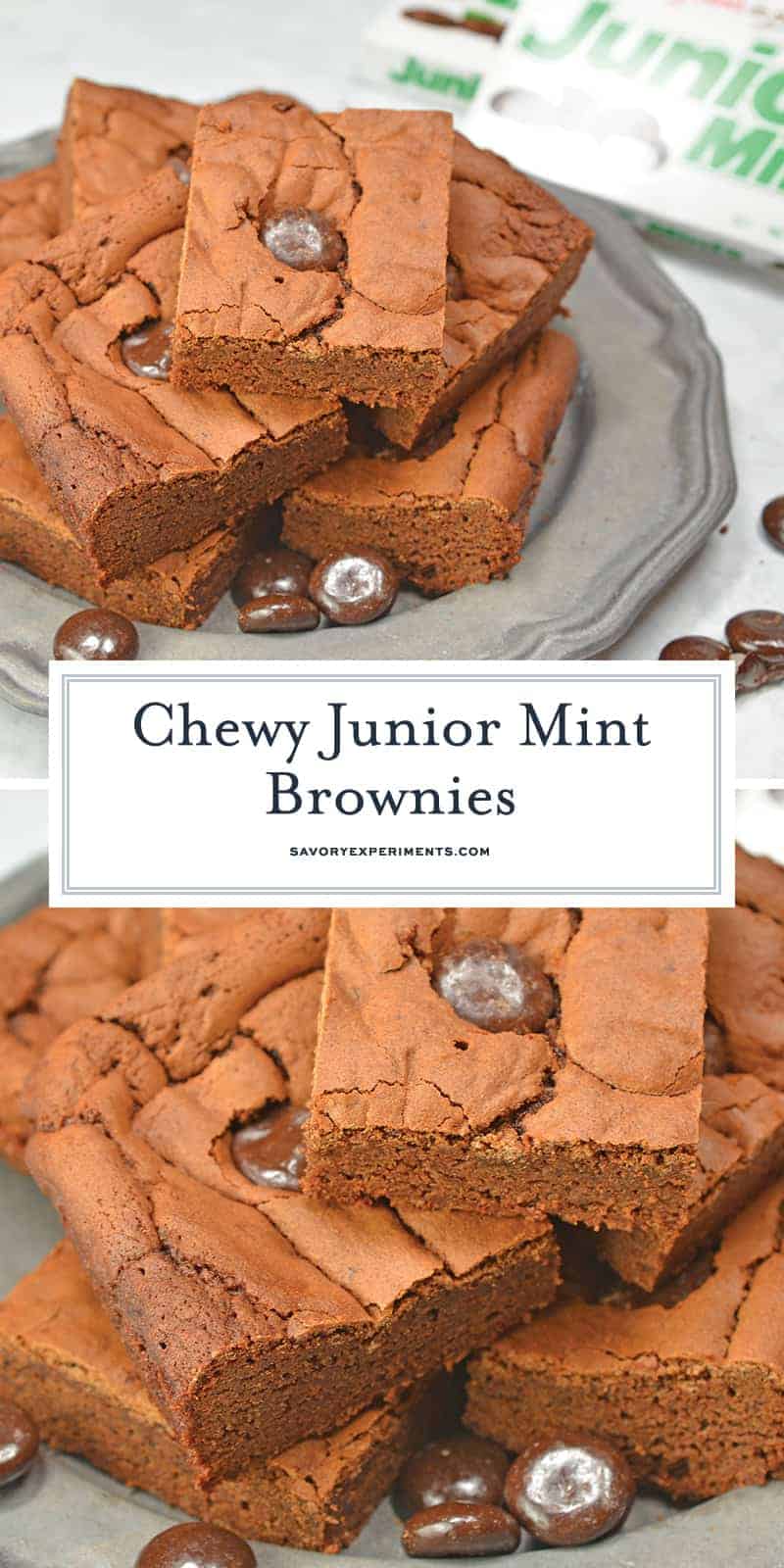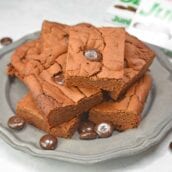 Junior Mint Brownie Recipe
Junior Mint Brownies are homemade brownies blended with cool, creamy Junior Mints. Serve warm with vanilla ice cream for an amazing Brownie Sundae!
Instructions
Preheat oven to 350 degrees. Line 8×8 metal baking pan with aluminum foil and coat with cooking spray.

Sift flour, baking soda, salt and cocoa together. Set aside.

Set aside 9 junior mints in a small bowl. Put the rest in a medium microwave-safe mixing bowl with 1/4 cup butter. Heat in microwave for 30 seconds. Stir together.

In the bowl of a stand mixer fitted with the paddle attachment or a large mixing bowl with an electric hand mixer, blend sugar, whole egg, egg white and vanilla. Add Junior Mint Butter MIxture. Gradually blend in dry mixture. Be careful- this process gets dusty!

Spread batter into pan. Bake for 26-30 minutes or until it passes "the toothpick" test.

Allow to cool for 5 minutes. The brownies should be warm, but not hot. Equidistant apart, press 9 Junior Mints into the top of the brownies. Allow to cool completely then remove foil lining and cut into 9 squares, each with a Junior Mint in the center.

If you've tried this recipe, come back and let us know how it was!
Nutrition
Calories:
235
kcal
,
Carbohydrates:
34
g
,
Protein:
3
g
,
Fat:
10
g
,
Saturated Fat:
7
g
,
Cholesterol:
31
mg
,
Sodium:
127
mg
,
Potassium:
75
mg
,
Fiber:
1
g
,
Sugar:
21
g
,
Vitamin A:
185
IU
,
Calcium:
12
mg
,
Iron:
1.8
mg