Butterscotch Blondies are a close cousin of the traditional brownie. Delicious, rich, and lovely, but not chocolate. They're blond.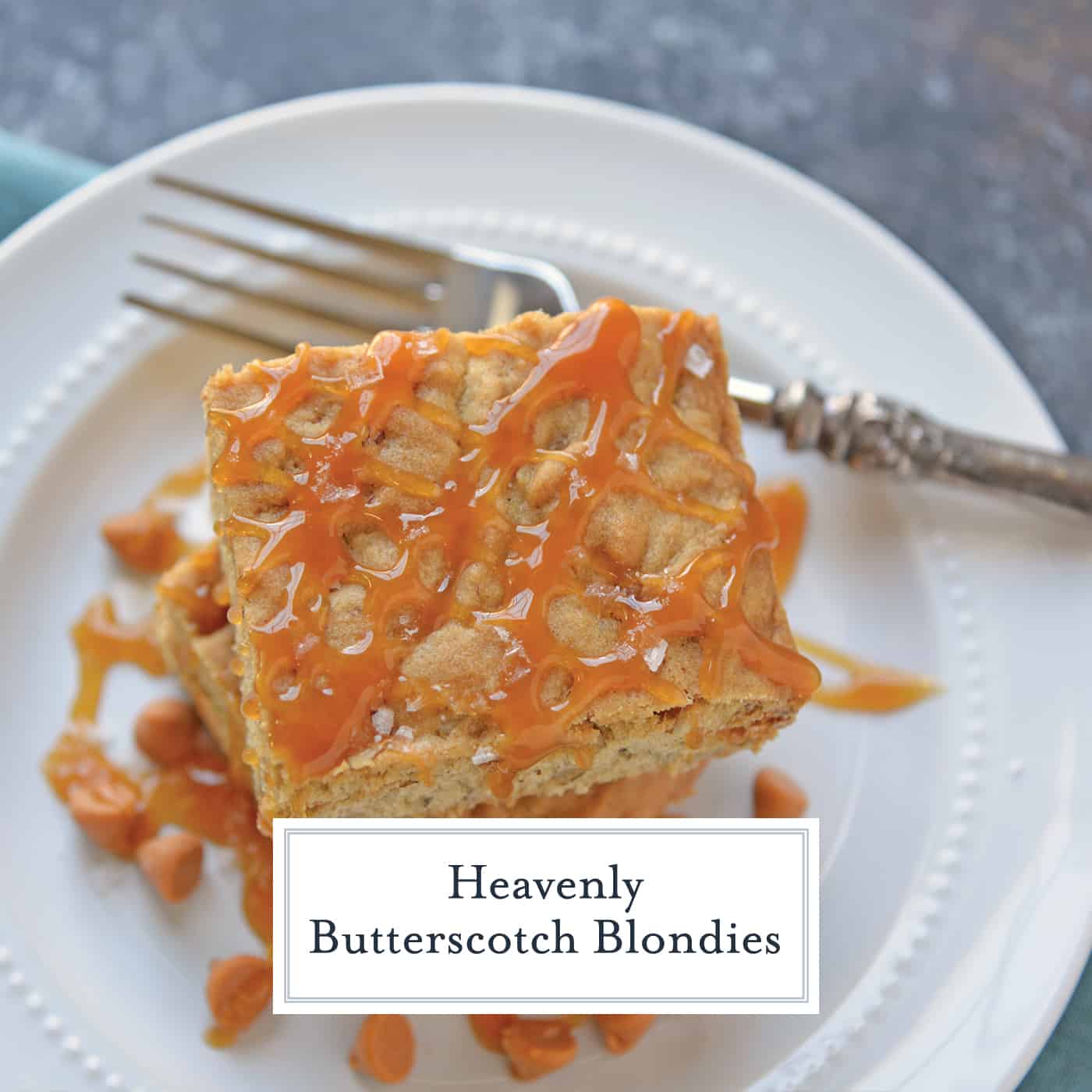 Butterscotch Blondies are soft brown butter brownies loaded with butterscotch chips and drizzled with salted caramel sauce.
Let me start this post by saying I went through four, yes, four variations of this Butterscotch Blondie recipe before I landed on the one I deemed the final version.
My goal was to create soft, blondies that still had a strong brown sugar element paired with the nuttiness of brown butter.
I quickly found out that achieving that combination was harder than I originally thought. Some iterations were too thick while other batches too cake-like.
Some didn't taste like much at all and still others, like taking a giant bite of pure sugar.
And quite frankly, I realized that the browned butter sounded like it was essential, but really didn't make much of a different in the long run. I was ultimately omitted for just plain, old butter.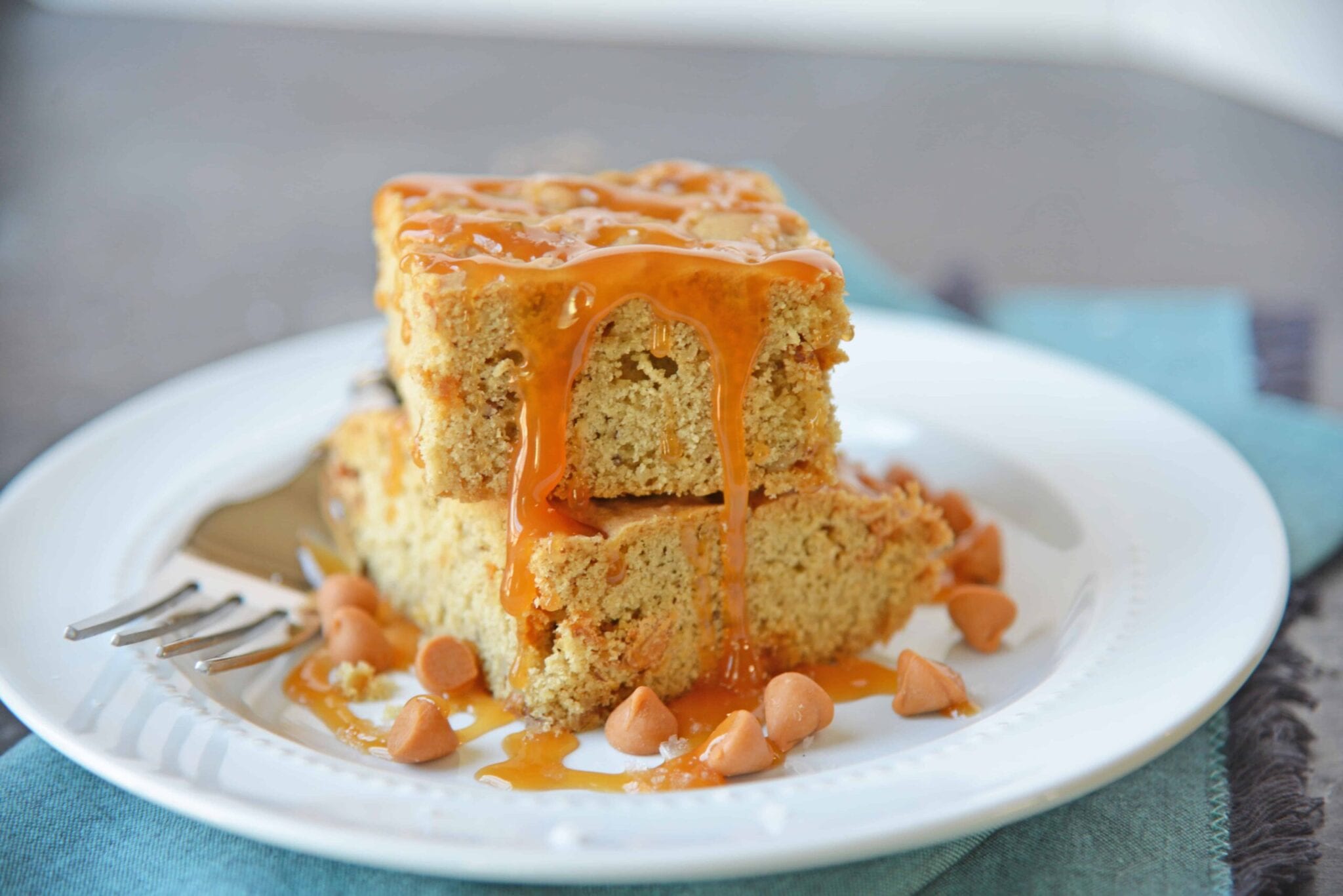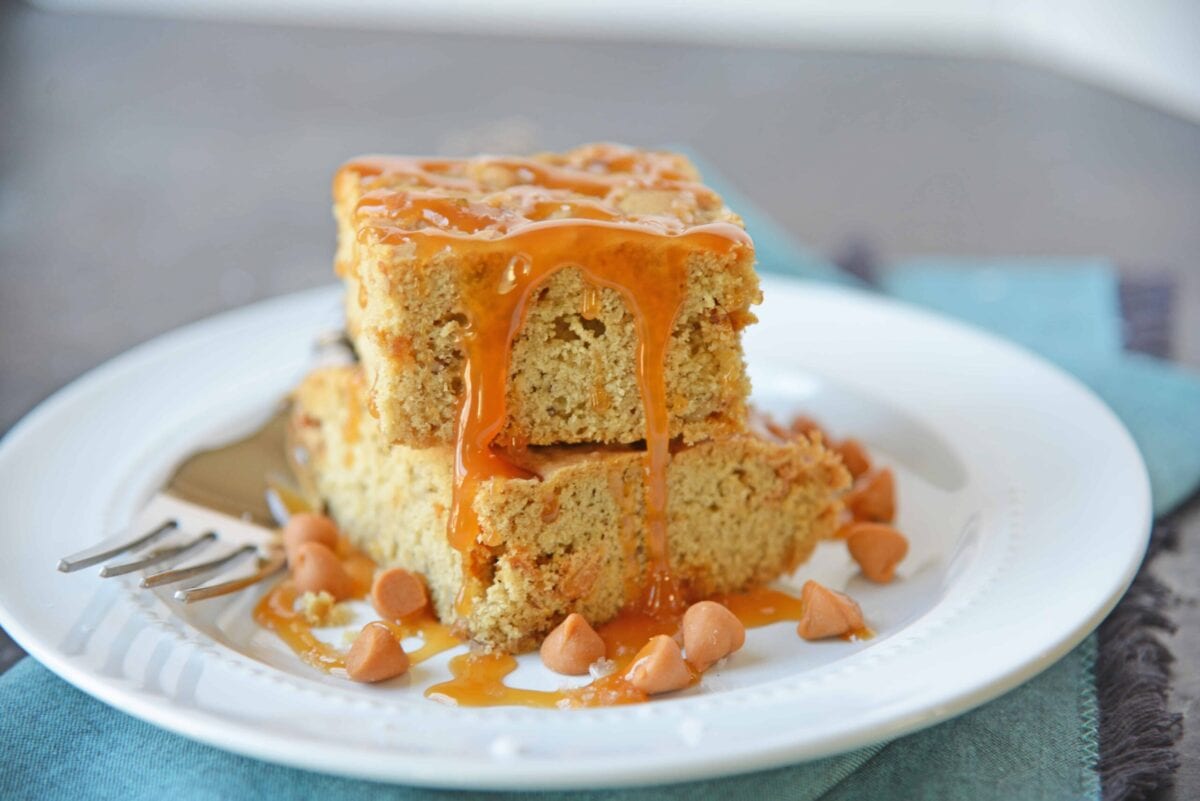 My inspiration for this particular Butterscotch Blondies recipe was a dish I had out with girlfriends. The softest blondies you ever did sink your teeth into coupled with a heaping scoop of Salted Caramel Ice Cream.
Pure heaven and I had to have more! I would also that Butter Ice Cream would be delicious.
It was a seasonal dish at the restaurant and the next time I went back, they were no longer on the menu. I was distraught and the only option was to create them for myself.
The recipe ended up just as heavenly if I do say so myself, just a little different.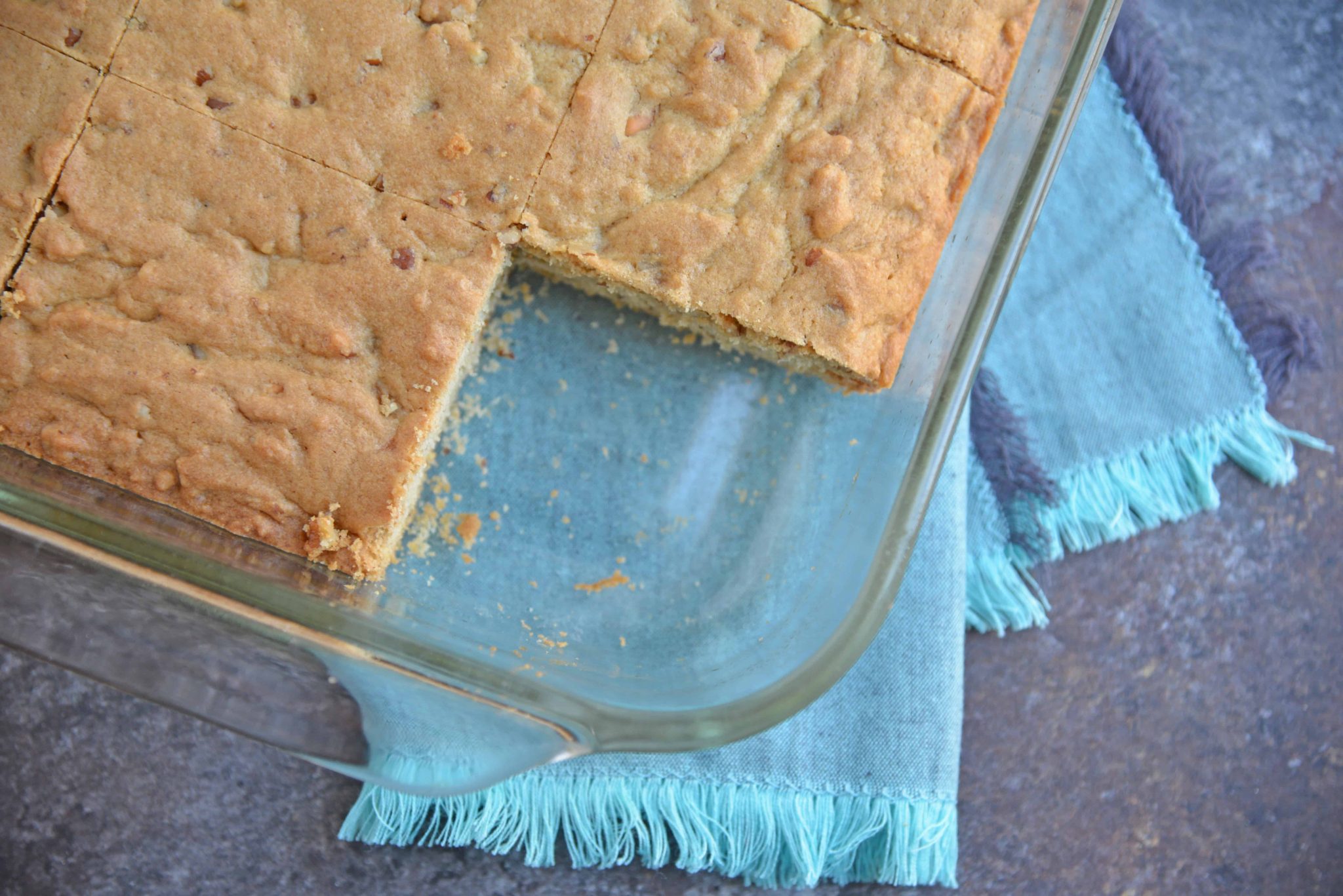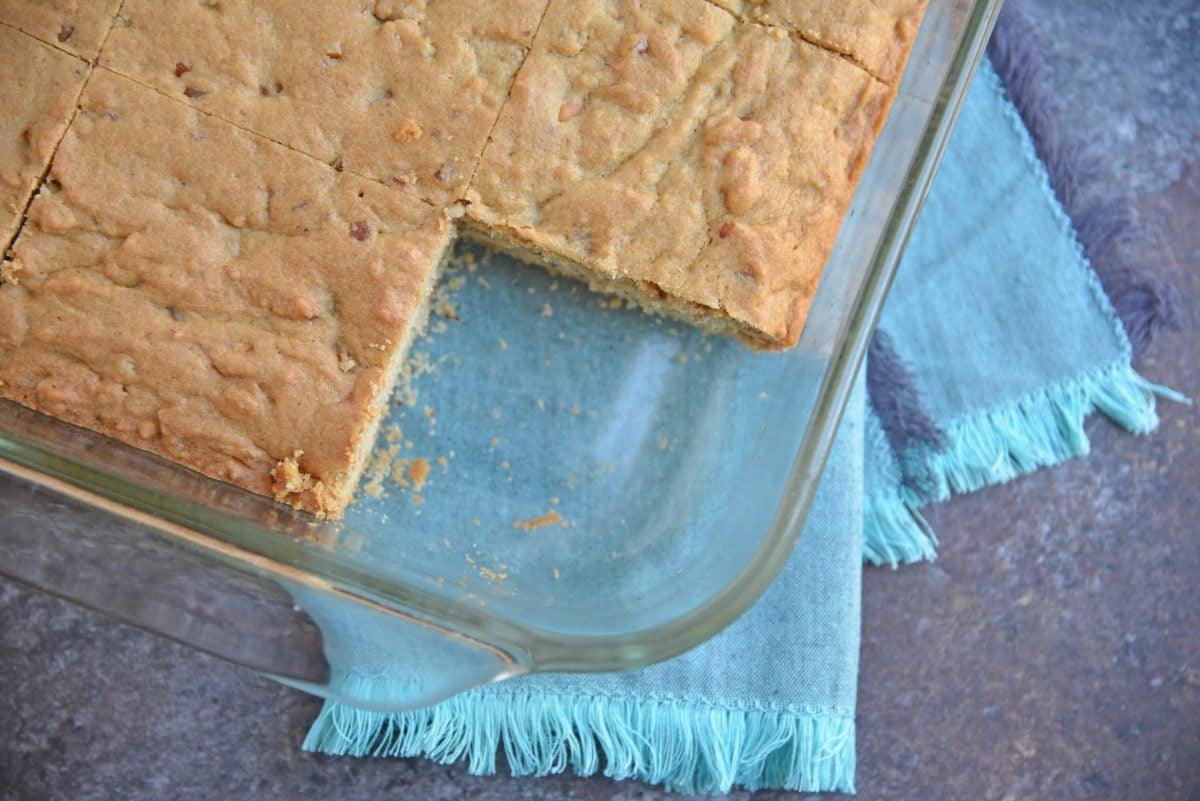 In terms of where they fall in the sweets world, certain camps will call them dessert bars while others consider them a cookie bar.
Fun fact: Blondies were created BEFORE brownies! It was only by about ten years, but a decade is still a pretty reasonable chunk of time if you ask me. They date back to the late 1800s.
No matter which category you throw them into, they are 100% delicious goodness.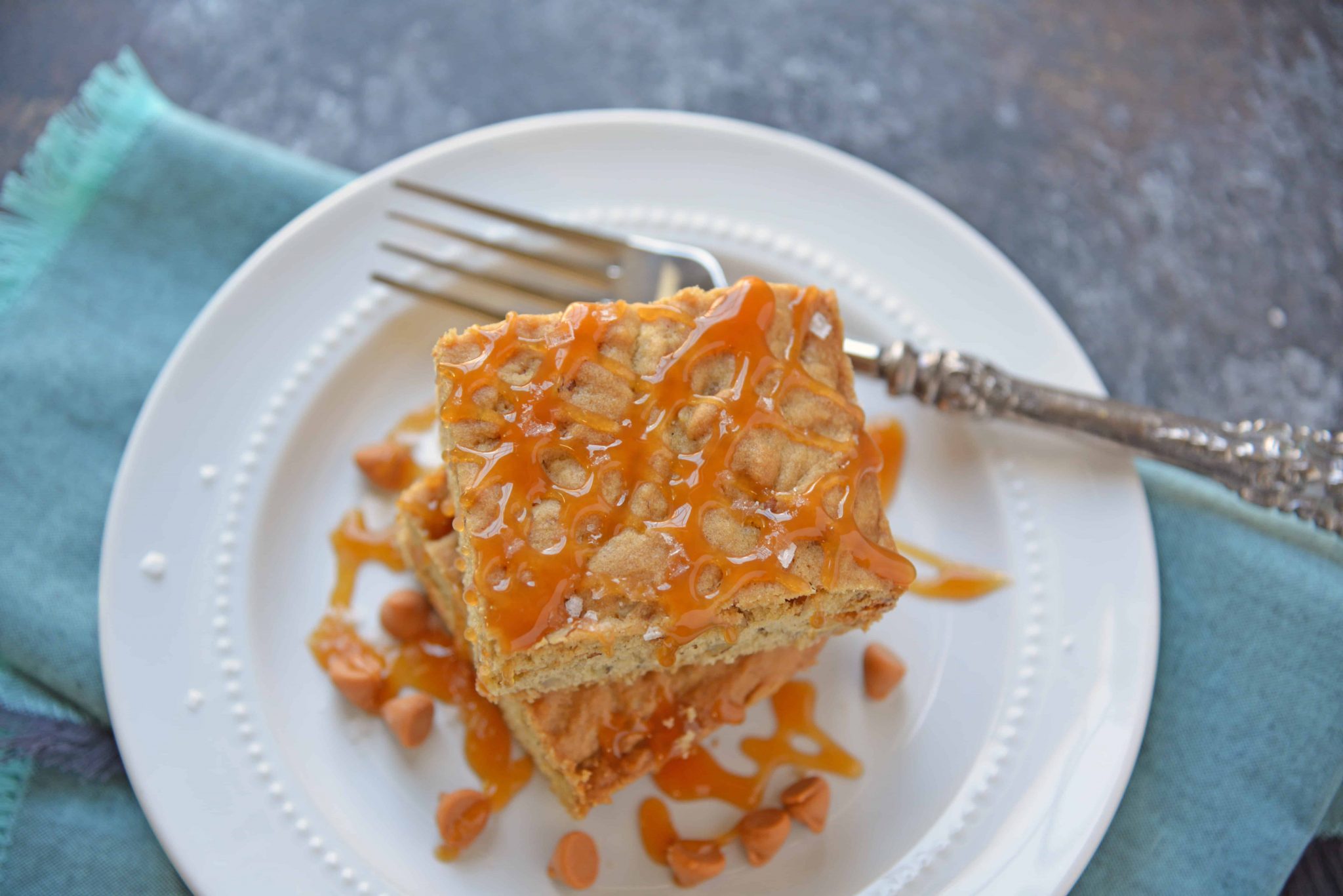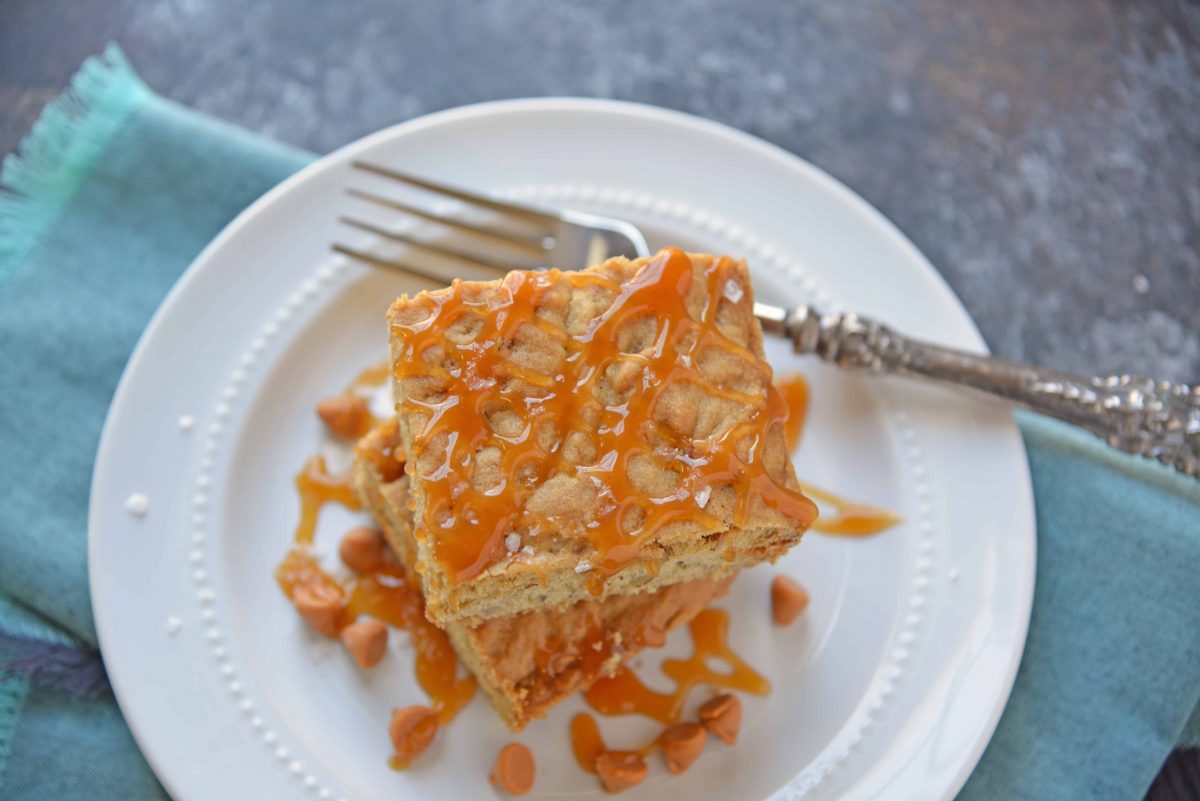 I hope you love these brownies as much as I did. The caramel and is optional, but a fabulous addition to this recipe. You can even use a Pecan Caramel Sauce, if you wish.
Another optional ingredient is the fleur de sel. This type of salt is a flaky sea salt and it has lower salinity concentration than say table salt.
It helps to cut out some of the sweetness of the caramel and the molasses of the brown sugar while simultaneously enhancing both of those flavors.
PRO TIP: Salt accentuates all flavors, including sweet.
If you can't find fleur de sel, any type of flaky sea salt or finishing salt will do the trick. You won't be able to resist that sweet and salty flavor after you take that first bite.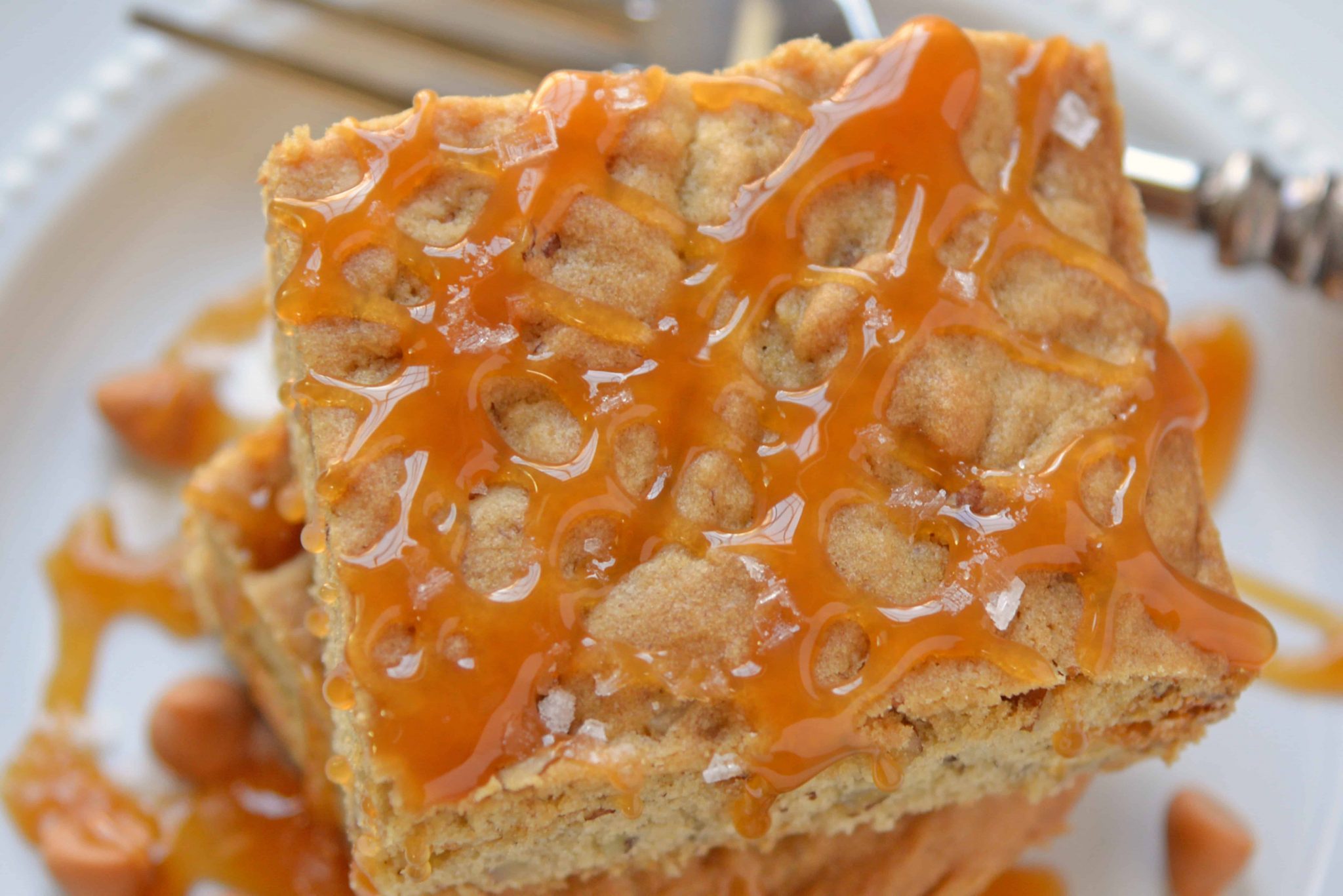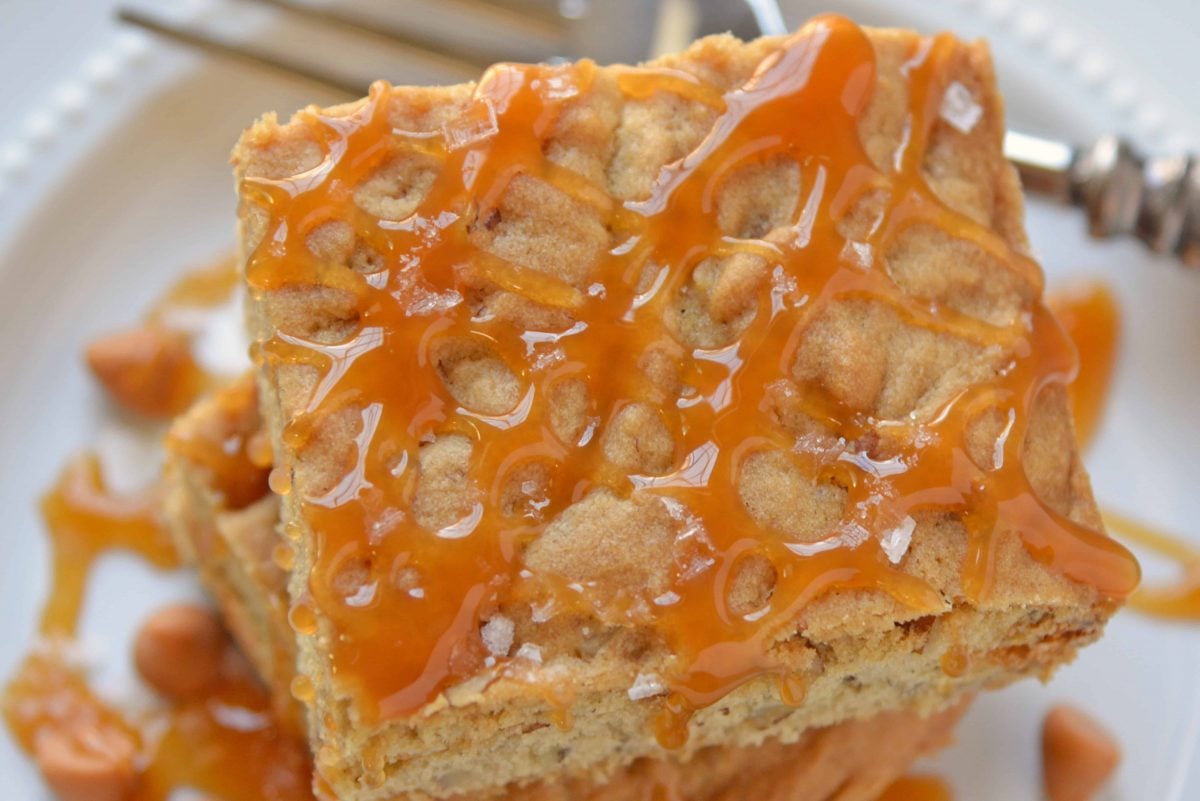 If you like this Butterscotch Blondie recipe, you'll love these too!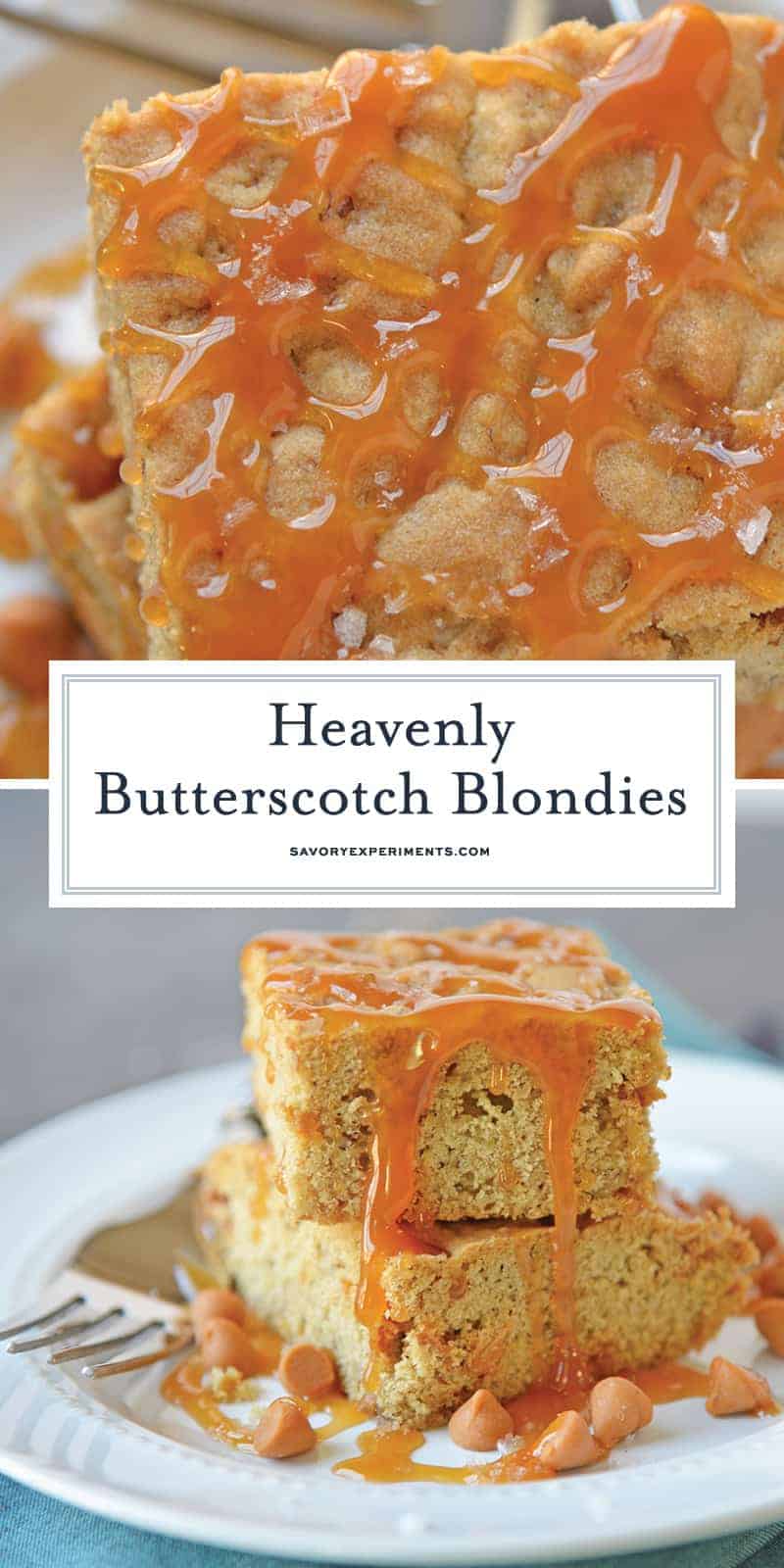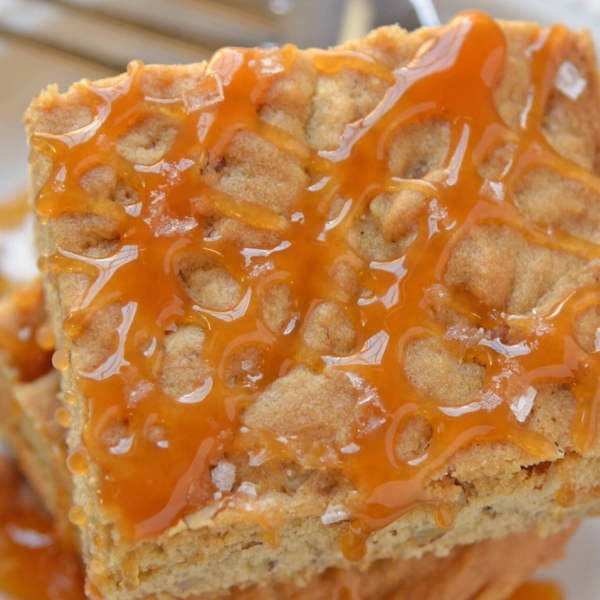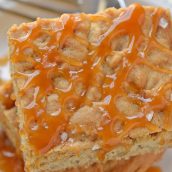 Butterscotch Blondies
Butterscotch Blondies are soft brown butter brownies loaded with butterscotch chips and drizzled with salted caramel sauce.
Instructions
Preheat oven to 350 degrees. Coat a 9×13 baking dish with cooking spray.

In the bowl of a stand mixer fitted with the paddle attachment or a large mixing bowl with an electric mixer, beat butter until pale and fluffy. Add sugar, continue to beat.

Add eggs, one at a time.

Sift together flour, baking soda and salt. Gradually add to wet ingredients. Do not overmix.

Fold in butterscotch chips by hand.

Spread into prepared baking dish.

Bake 30 to 35 minutes or until it passes the toothpick test.

Remove and allow to cool completely before cutting into 16 bars.

If you've tried this recipe, come back and let me know how it was!
Nutrition
Calories:
284
kcal
,
Carbohydrates:
47
g
,
Protein:
2
g
,
Fat:
9
g
,
Saturated Fat:
5
g
,
Cholesterol:
44
mg
,
Sodium:
315
mg
,
Potassium:
46
mg
,
Sugar:
29
g
,
Vitamin A:
320
IU
,
Calcium:
21
mg
,
Iron:
0.9
mg