Avocado brownies?! Say what…yes, believe it or not these flourless brownies are quite possibly the most delicious homemade brownies you'll ever make.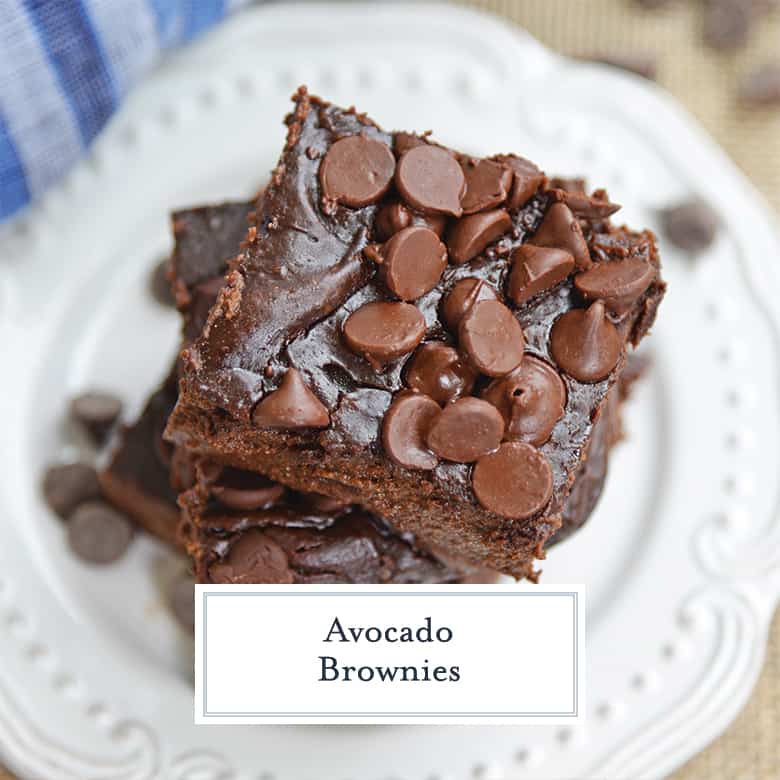 Easy Avocado Brownies are made in the blender and ready in just 30 minutes. No flour and honey instead of sugar!
Flourless Avocado Brownies are fudgy, rich gluten free brownies. Since they're flourless brownies and avocados are full of fiber, healthy fats and all sorts of good-for-you things, this is actually a healthy brownie recipe!
Avocados in brownies? Really?
No, thanks…that's what I originally thought when I first heard of this recipe. There was absolutely no way that avocados could taste good in dessert or even come anywhere close to tasting like chocolate.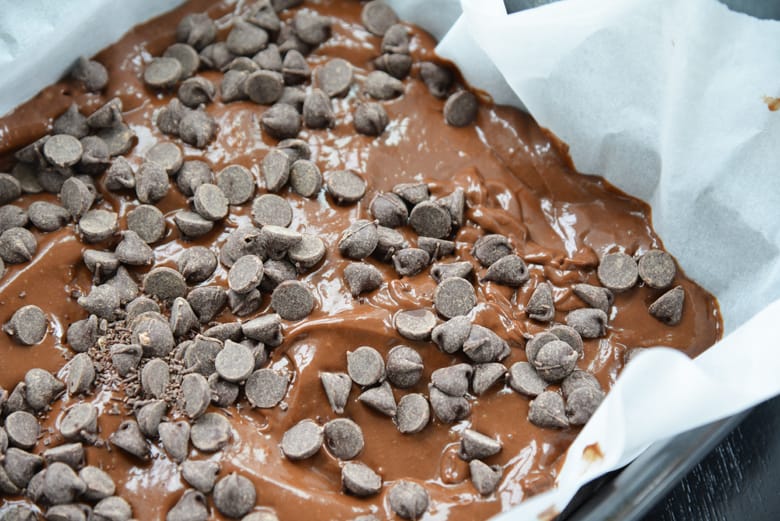 Well, it turns out I was wrong. They are quite similiar to my Black Bean Brownies in that the avocado basically takes the place of most of the fats, but provides a healthy fat.
They do use a little butter for moisture and binding, but not much. Oh, and they're flourless brownies too! The perfect guilt and gluten free dessert!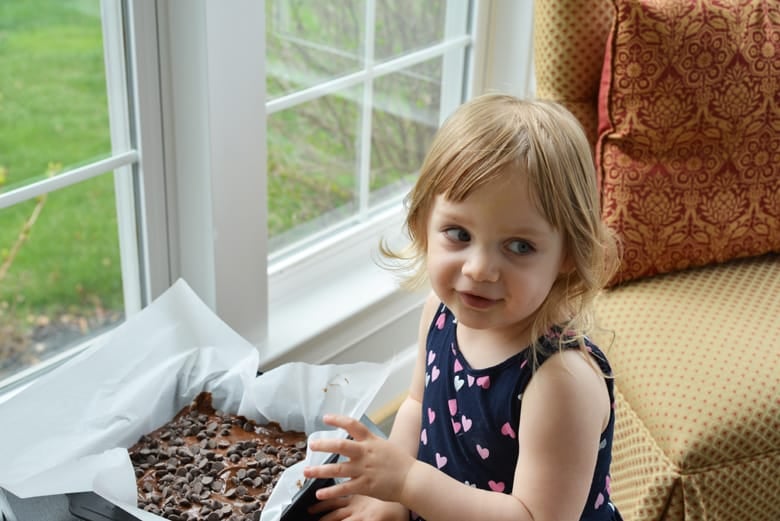 Instead of white, processed sugar, we use honey. You can also use agave nectar. I'm pretty sure maple syrup would also work, but I haven't personally tried it.
If you've tried to make homemade healthy brownies before, I'm going to guess and say you've probably tested some recipes that resulted in dry brownies.
PRO TIP: Do not overcook these brownies. They will be dry instead of fudgy!
If you're a fan of cake-like brownies, maybe that's not an issue but if you're a fudgy brownie kind of person like me, you were probably a little disappointed.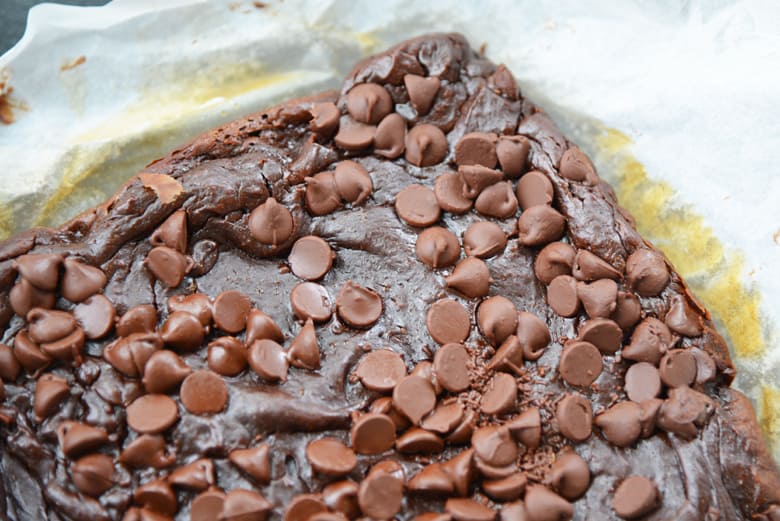 And there is so little clean-up because the whole thing is made in a blender! Use a good quality blender and don't skip this step. Blending them to a paste is the only way to ensure you don't get giant chunks of avocado in your brownies.
So, what do these Avocado Brownies taste like? Chocolate. Seriously. These flourless brownies turn black beans into something that tastes like chocolate.
I've even sampled these on people who didn't know what they were and they never would have guessed they were eating avocados.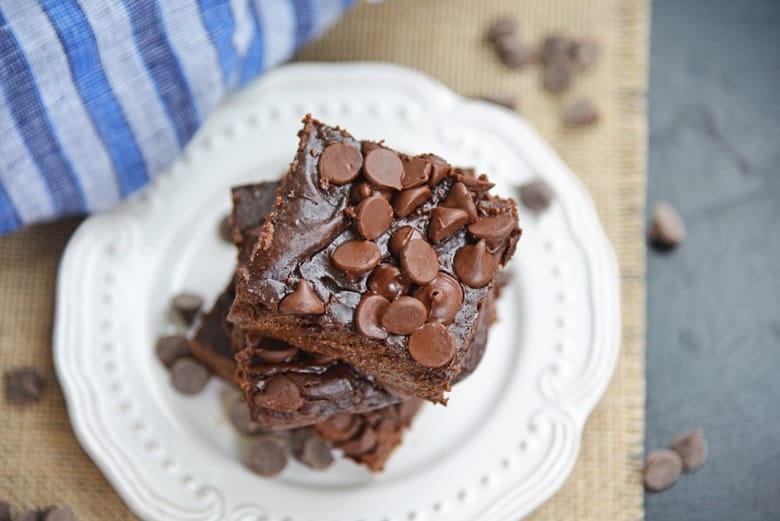 How to Make Avocado Brownies
Preheat your oven and prepare a pan by lining with parchment paper for easy release. A square 9×9 pan works best.
Place avocados and 1 egg in a blender, blending and scraping the sides until a paste forms. Add one egg at a time, blending between additions, if you add them all at once, it gets globby and yucky.
Add honey, melted butter, vanilla extract and almond extract, blending well and scraping down the sides. Some folks use melted coconut oil for a dairy free version, but I don't think the aftertaste of coconut.
Add in cocoa powder, baking powder and salt, blending one more time until smooth. Some folks like using a melted butter and chocolate mix. You can use 2 ounces of melted and smooth chocolate, but I find cocoa powder to just be easier.
Pour batter into prepared baking dish. Top chocolate mixture with chocolate chips for the ultimate chocolate-y recipe.
Bake and cool completely before lifting out of the pan and cutting. Are you ready to taste the greatest recipe ever for healthy(ish) brownies?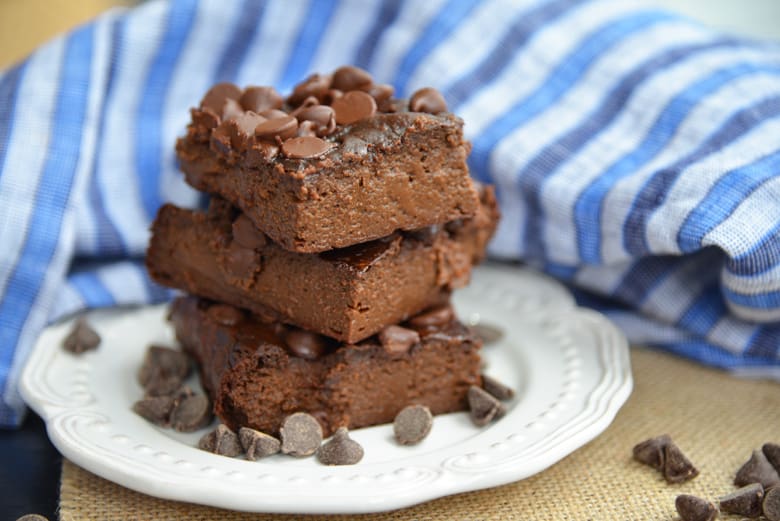 Can I freeze avocados?
Yes, but you can't just throw a whole avocado into the freezer. Chunks and slices do not work either, they'll need to be mashed or pureed.
Mash with a little bit of citrus juice, like lemon or lime to prevent browning. For a sweet recipe like this, I don't like using the citrus juice. Browning is just oxidation and will not change the flavor, it just looks unsightly. However, if you are blending them with chocolate, no one will know!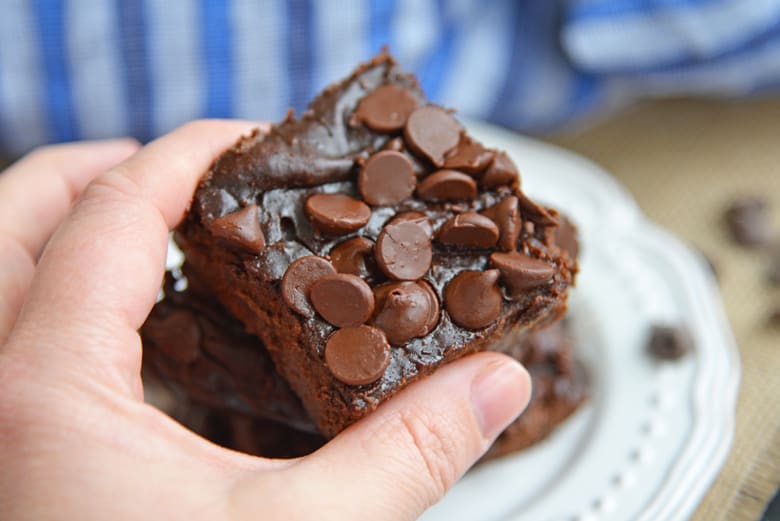 Tools for making blender brownies:
Blender– don't skimp on a blender, especially if you plan to make frozen drinks. You need something high powered to get ice into slush.
You can use it for other things as well like making sauces and salad dressings, smoothie bowls, mayonnaise, hollandaise sauce and much more!
Square Glass Baking Dish– I prefer glass to metal any day of the week. It looks nicer longer and usually comes with a lid.
How do I store these brownies?
Store them covered at room temperature for up to 5 days. They are pretty fudgy, so they won't dry out super fast.
You can freeze them for up to 6 months. To defrost, just let them sit at room temperature.