Craving a bite of vacation without leaving your house? Whether it is a staycation or the best addition to food to take out on the boat, these Frosted Coconut Bars, sometimes called coconut dream bars, are the perfect tropical treat.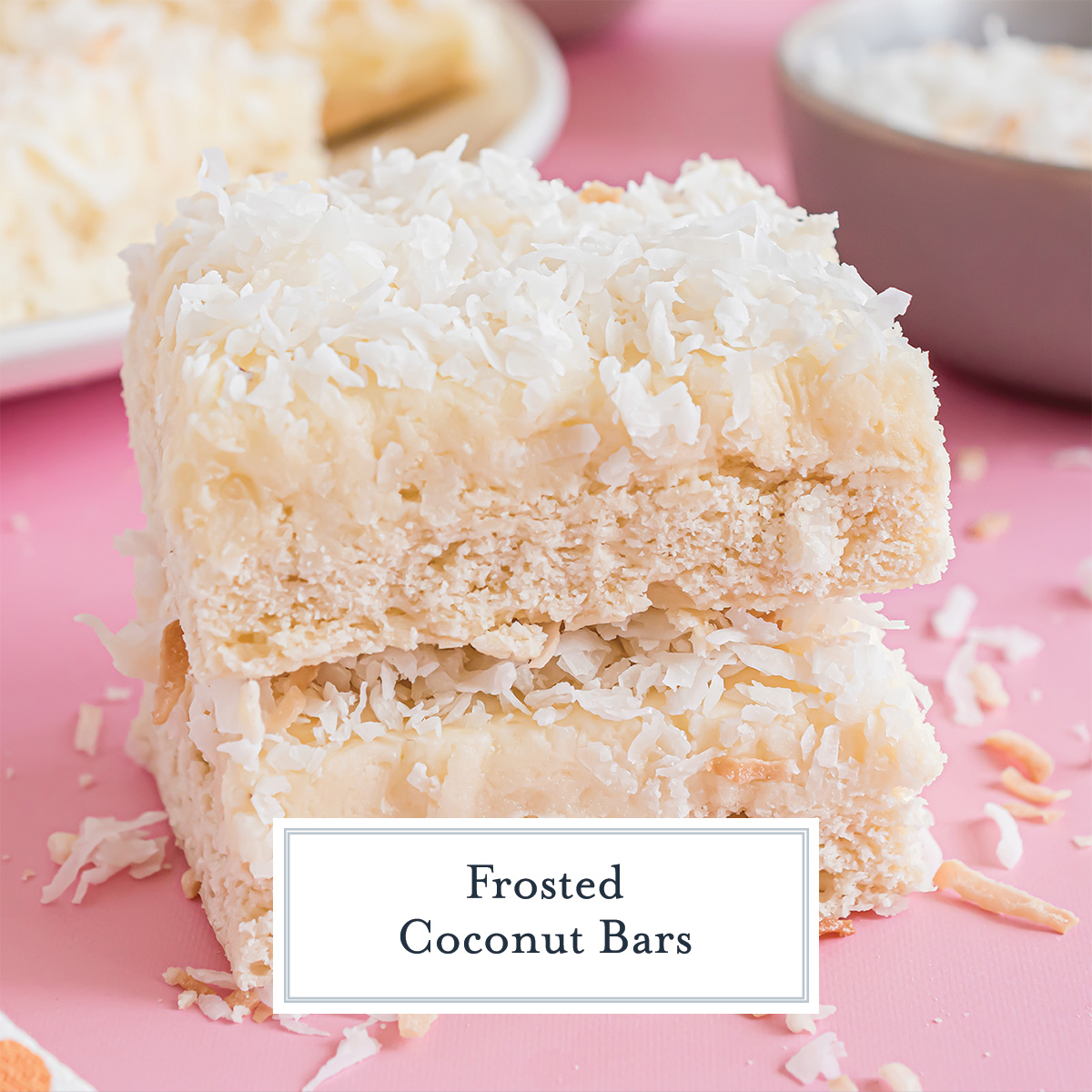 Tender crumb cookie bars topped with coconut frosting and toasted coconut flakes are the ultimate summer dessert. Even though it comes in three steps, it is still a super easy dessert recipe.
Why You'll Love Them
Have you ever had Pepperidge Farms Frosted Coconut Cake? These taste very similar.
The bar is a blend of cake and sugar cookie bar- using cake flour instead of all-purpose flour create a finer texture and tender crumb.
These can be made ahead of time.
Dial in your own coconut flavor by customizing the levels of extracts in the bar batter, frosting and topping.
Your friends will beg you for this recipe and you'll want to make it time and time again.
Most bars use graham crackers or a pie crust, these have coconut baked right into the tender cookie base.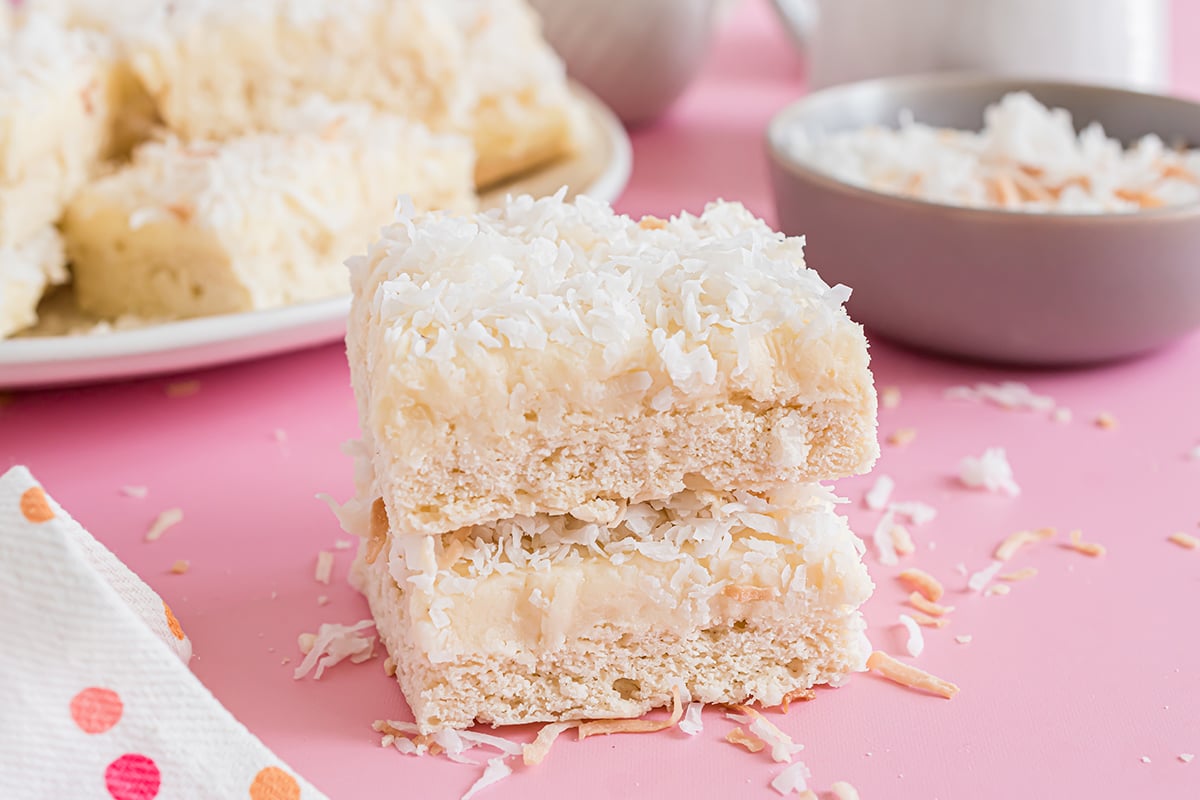 Ingredients
These magic bars get their unique flavor and texture from several ingredients that may require a quick trip to the grocery store. Like a giant coconut cookies!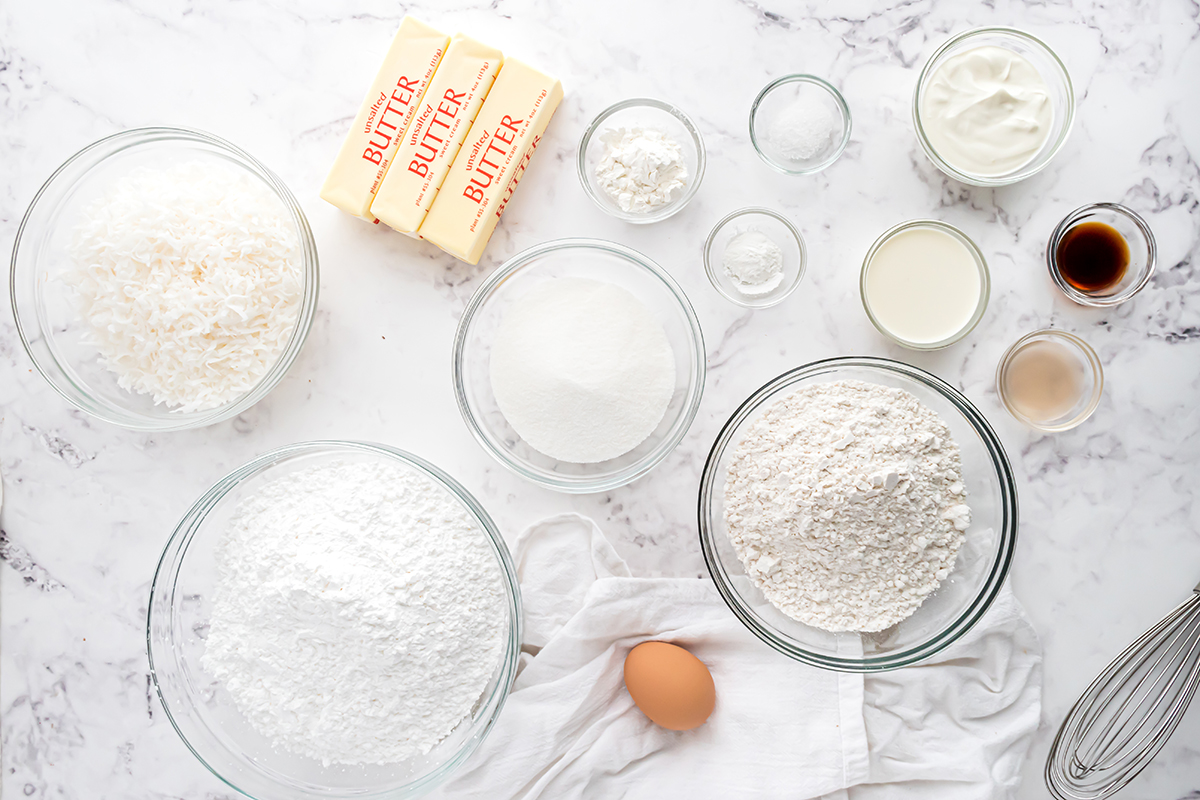 Cake flour- Cake flour is a low protein flour (7-9%) that is ground into a finer consistency than all-purpose flour (10-12% protein).
Cornstarch– Yes, this seems like an add ingredient for a cookie bar, but cornstarch is a key element in adding chewiness.
Baking powder– Acts as a leavener.
Coarse kosher salt– If using fine sea salt, reduce volume by half. Salt balances the sweet from sugar and also amplifies other natural flavors.
Unsalted butter– We generally use unsalted so we can control the salt, but if you opt for salted, please omit the additional kosher salt.
Sugar– They are cookies- they need sugar.
Egg– Acts as a binder, unless otherwise specified, we use large eggs.
Vanilla extract & Coconut Extract– Using both adds unique flavor, but if you want to dial back the coconut and just have a mild flavor, use all vanilla, but if you are a real coconut lover and want to taste like you are biting into a fresh coconut, use all coconut extract.
Sour cream- adds a tanginess, balances other flavors and gives moisture. Full fat, plain Greek yogurt is a good swap.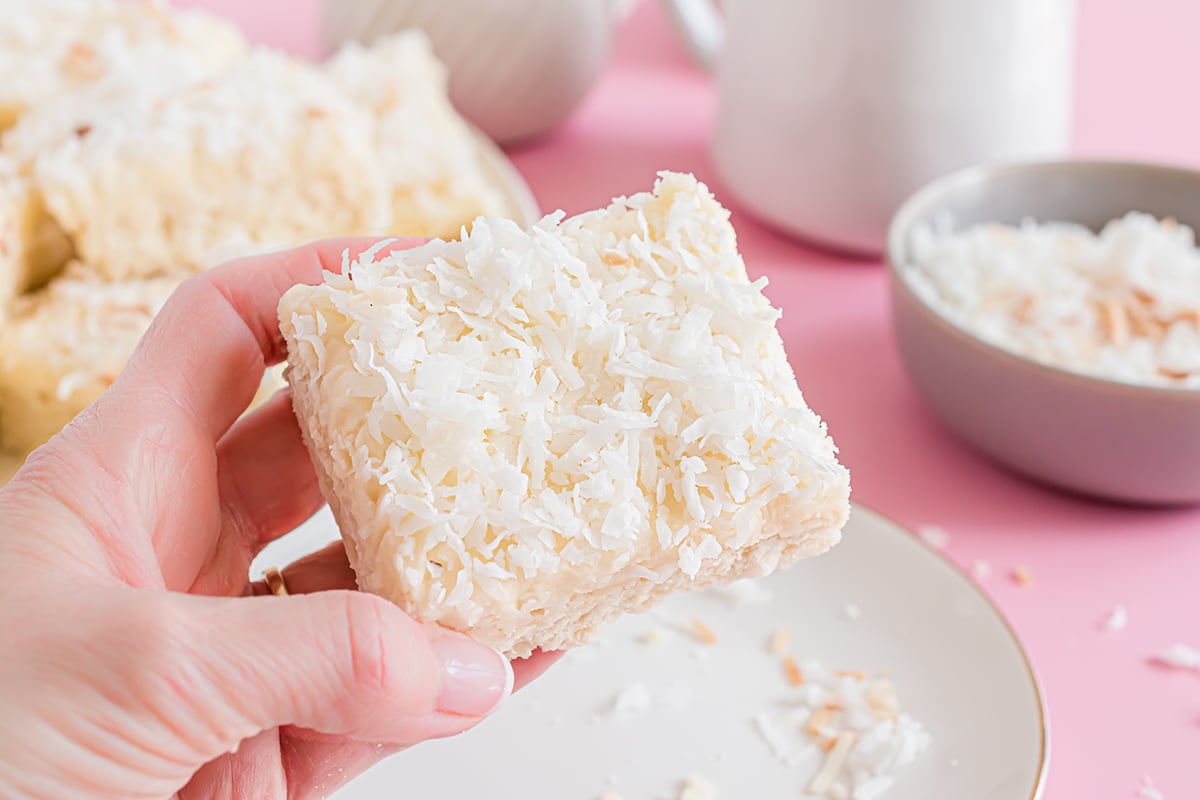 Easy Frosting for Bars
Making frosting from scratch is fairly easy, but if you need to cut a corner, this is the place to do so. Grab a tub of pecan coconut, vanilla or cream cheese frosting from the store. But if you want to whip up your own batch, here is what you'll need:
Unsalted butter- Again, if you use salted butter, then omit additional salt. Make sure the frosting is very soft to get the best whip.
Powdered sugar– a finer texture sugar that is ideal for frosting.
Vanilla extract & Coconut Extract– Just like the cake batter, you can control the coconut flavors by using both, or just one of the extracts. Almond extract is another complementary flavor.
Fine sea salt- We used a fine sea salt because it doesn't have as much time to dissolve as a coarse would need, but make sure to use sea salt and not iodized, which can have a metallic aftertaste.
Heavy cream or whole milk– used to get a nice, spreadable consistency.
Sweetened coconut– You can certianly throw shredded coconut on straight out the bag, but lightly toasting is gives a nutty flavor and heightens the natural flavors. You can also use unsweetened coconut if you don't like your sweets too sweet. Use leftover coconut to make these coconut balls.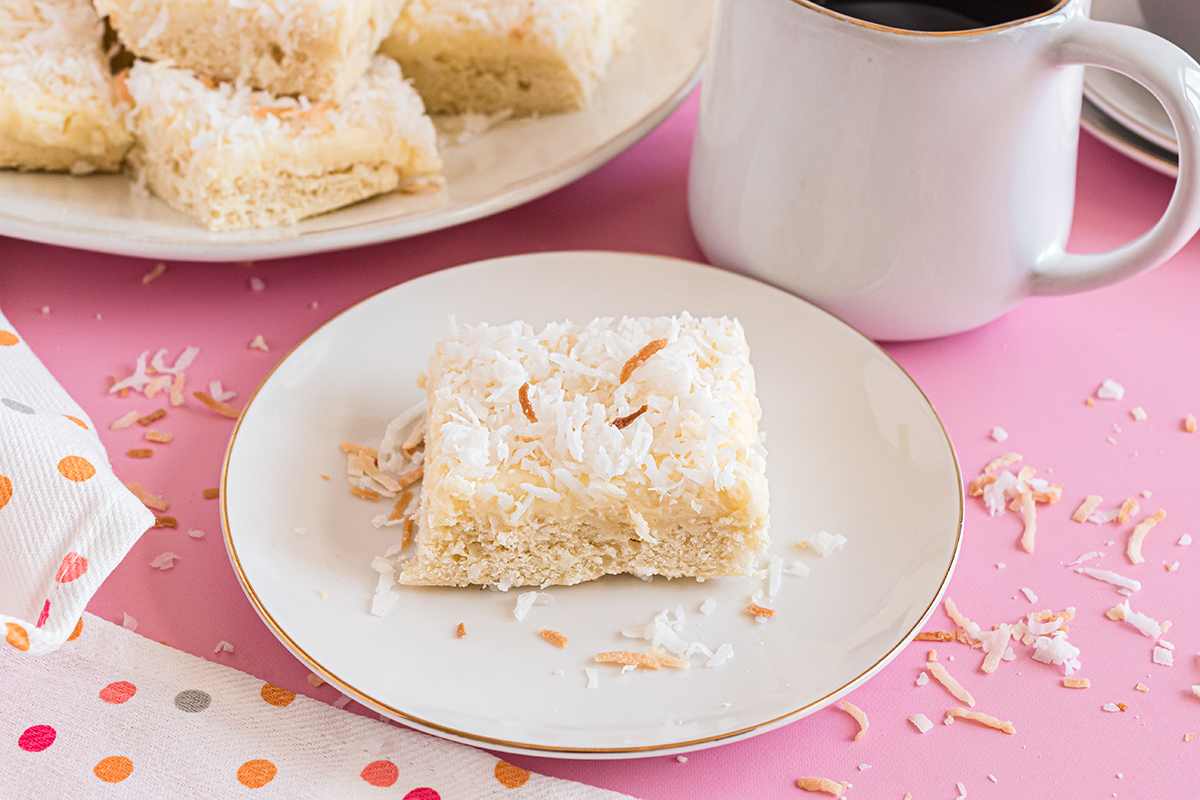 How to Make Coconut Bars
Making these is super easy- get the kiddos to help!
Prep. Preheat the oven and line the bottom of a 9"x13" pan with parchment paper. The parchment paper works so much better than just cooking spray and will also work as a sling to get the bars out of the pan easily to slice.
Dry Ingredients. Sift together the dry ingredients in a large bowl. If you don't have a sifter (I love my crank handle sifter) then whisk to make sure they are all evenly distributed.
Cream. Cream together the butter and sugar for at least 3-4 minutes. Many folks don't cream for long enough. The purpose is to incorporate air into the mixture. This airs is responsible for air pockets while baking, which creates lighter desserts. Don't skip the creaming!
Make Dough. Mix together the wet ingredients and then slowly combine with the dry ingredients until just blended. Do not overmix. Overmixing can make sure tough and dense baked goods.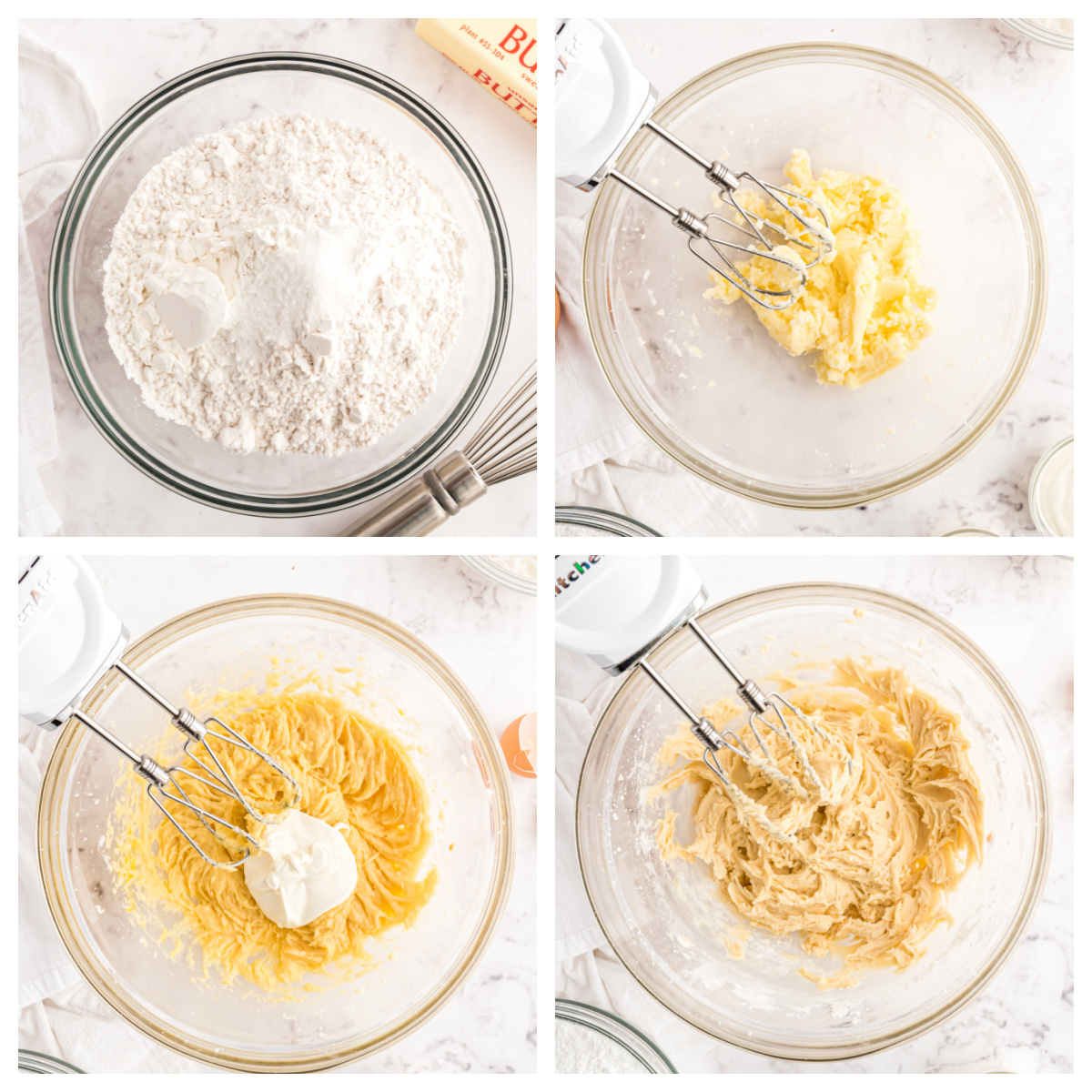 Spread. The batter is super thick and sticky. The parchment can slip and slide, so drop it by large spoonfuls and then gently spread into an even layer using an offset spatula. Tap it several times on the counter to further even it out.
Bake. Bake until the edges are slightly browned and remove- do not wait until the whole top is golden brown. Cool totally before frosting.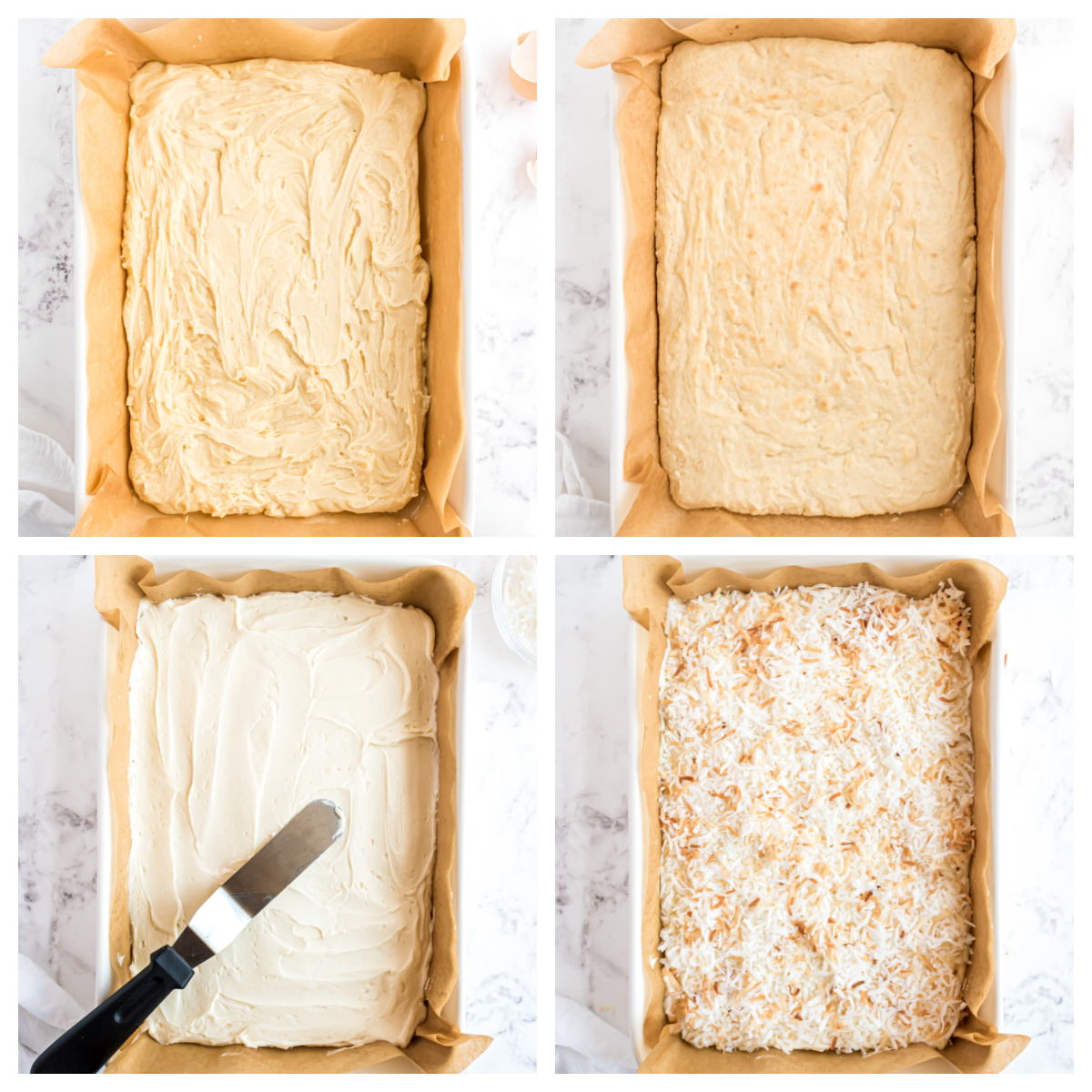 If you are making your own frosting….
Beat the butter until creamy to add air into the mixture, then blend in the powdered sugar, extracts, salt and at least 2 tablespoons of the creamy. If the frosting is still too thick to spread, add more cream, one tablespoon at a time.
Spread onto bars using an offset spatula.
If desired, top with the toasted sweetened coconut.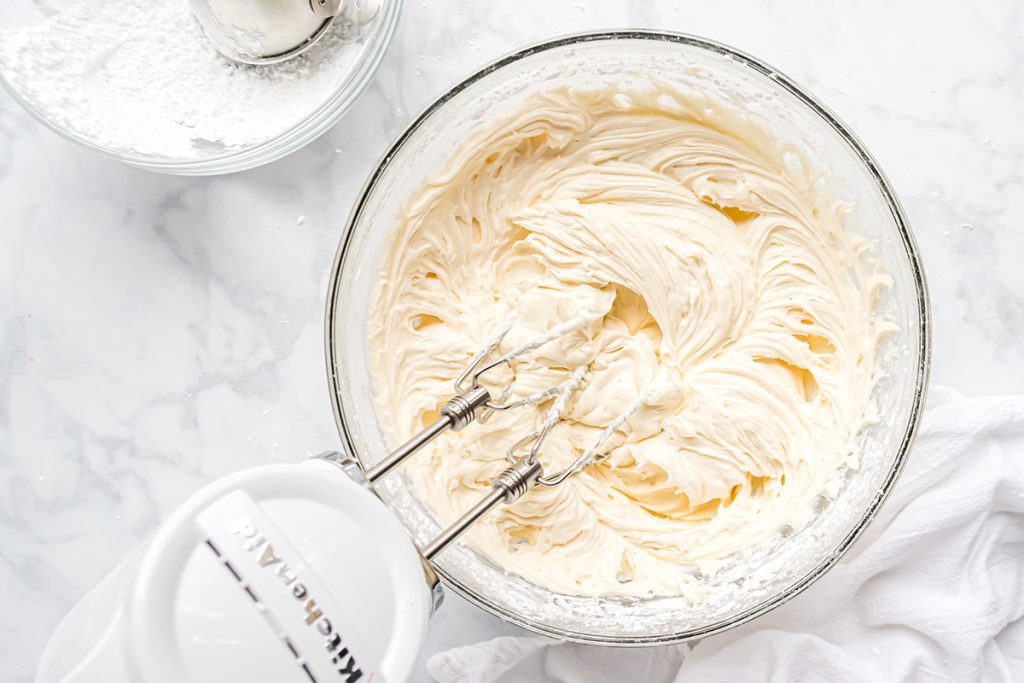 How to Toast Coconut
Toasting coconut is optional, but can immensely change the flavor profile of this easy bar recipe. It bring out natural coconuty flavors and becomes a little nutty.
Oven Instructions: Line a baking sheet with parchment paper, add shredded sweetened coconut in a single layer and bake at 350℉, monitoring closely for 8-12 minutes.
Skillet Instructions: Heat a non stick skillet over medium heat and add shredded sweetened coconut, tossing for 8-10 minutes until lightly browned.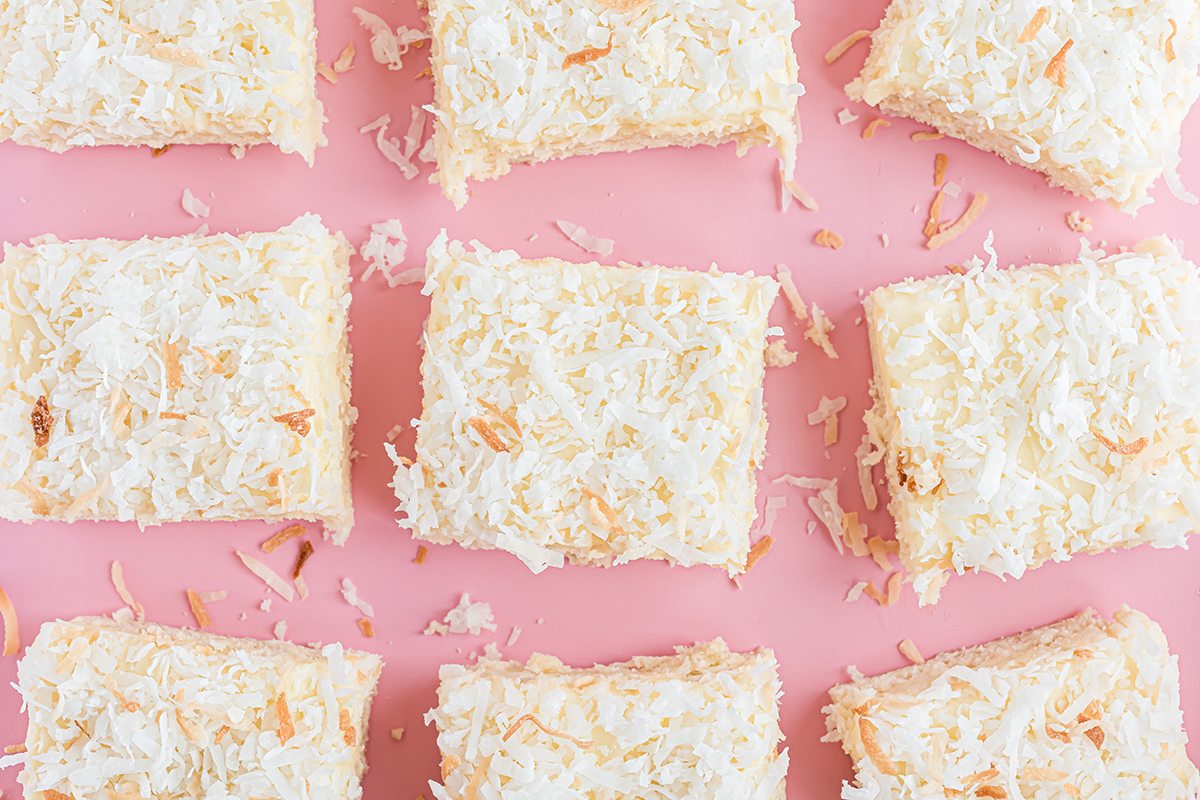 Easy Variations
For a caramelized molasses flavor, you can use half white granulated sugar and half brown sugar.
Make coconut chocolate bars by adding 1/4 cup mini chocolate chips or dark chocolate chips to the shredded coconut topping or just drizzle with chocolate after they are finished baking. Like a giant mounds bar!
Go pina colada style by topping with chopped candied cherries. Don't add them until right before serving, otherwise the red seeps into the coconut and they taste great, but look a little unsightly.
Graham Cracker Crust- Place 2 cups of graham cracker crumbs with 1/4 cup of melted butter in the bottom of the pan and then layer with cookie dough.
How To Make Colored Coconut Flakes
1. In a small bowl, add a few drops (liquid or gel) of food coloring. Start with just a few drops to achieve a pastel shade. If you want a more vibrant color, you can add more drops later.
2. Mix the food coloring thoroughly until it's evenly distributed. You can use a spoon or your hands to mix and knead the coconut flakes gently.
3. If you're using liquid food coloring and the coconut seems too wet, you can spread the colored coconut flakes on a baking sheet lined with parchment paper and let them air dry for a few minutes. Gel food coloring usually dries faster and may not require this step.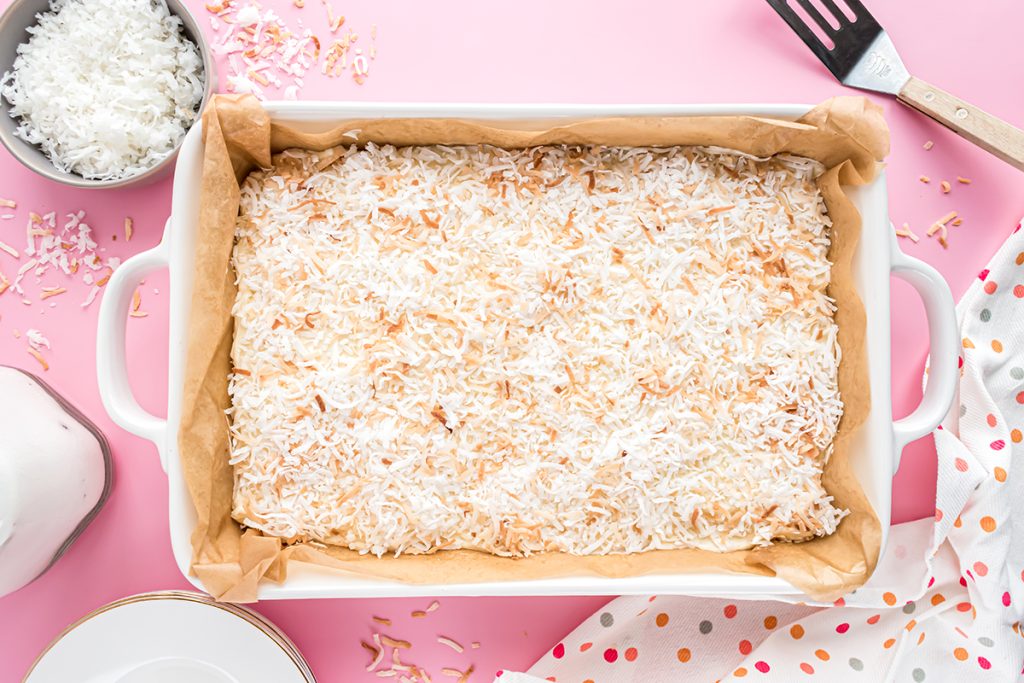 Storage & Freezing
How Do You Store Coconut Bars?
To keep them fresh, place the bars in an airtight container or wrap them tightly in plastic wrap. Store at room temperature for a few days or refrigerate for up to a week. Refrigerating can make them dry out quicker. Most baked goods are best eaten within 2 days or preperation.
Can You Freeze Coconut Bars?
For longer storage, freeze the bars in a freezer-safe container for up to three months. Thaw them in the refrigerator before serving.
Commonly Asked Questions
Can I make frosted coconut bars gluten-free?
Yes, you can make frosted coconut bars gluten-free by using gluten-free alternatives for the ingredients that contain gluten. Substitute regular all-purpose flour with a gluten-free flour blend, and ensure that other ingredients, such as baking powder and vanilla extract, are certified gluten-free. Double-check the labels of any store-bought items used in the recipe to ensure they are gluten-free.
Can I make coconut bars without frosting?
Yes. Simply make the same bars and leave off the frosting. Press the flaked coconut into the cookie dough before baking or leave it off for chewy coconut sugar cookie bars.
Is coconut extract the same as coconut milk?
No, coconut extract is not the same as coconut milk. Coconut extract is a concentrated flavoring derived from coconut, used to add a strong coconut taste to recipes. On the other hand, coconut milk is a liquid made from blending grated coconut meat with water, often used in cooking and baking to add creaminess and a mild coconut flavor to dishes. Coconut oil is also not the same thing.
Can I make these in a square pan?
If you want super thick bars, you can press the dough into a square pan and increase the baking time by 10 minutes. Cut the frosting recipe and coconut topping volume in half.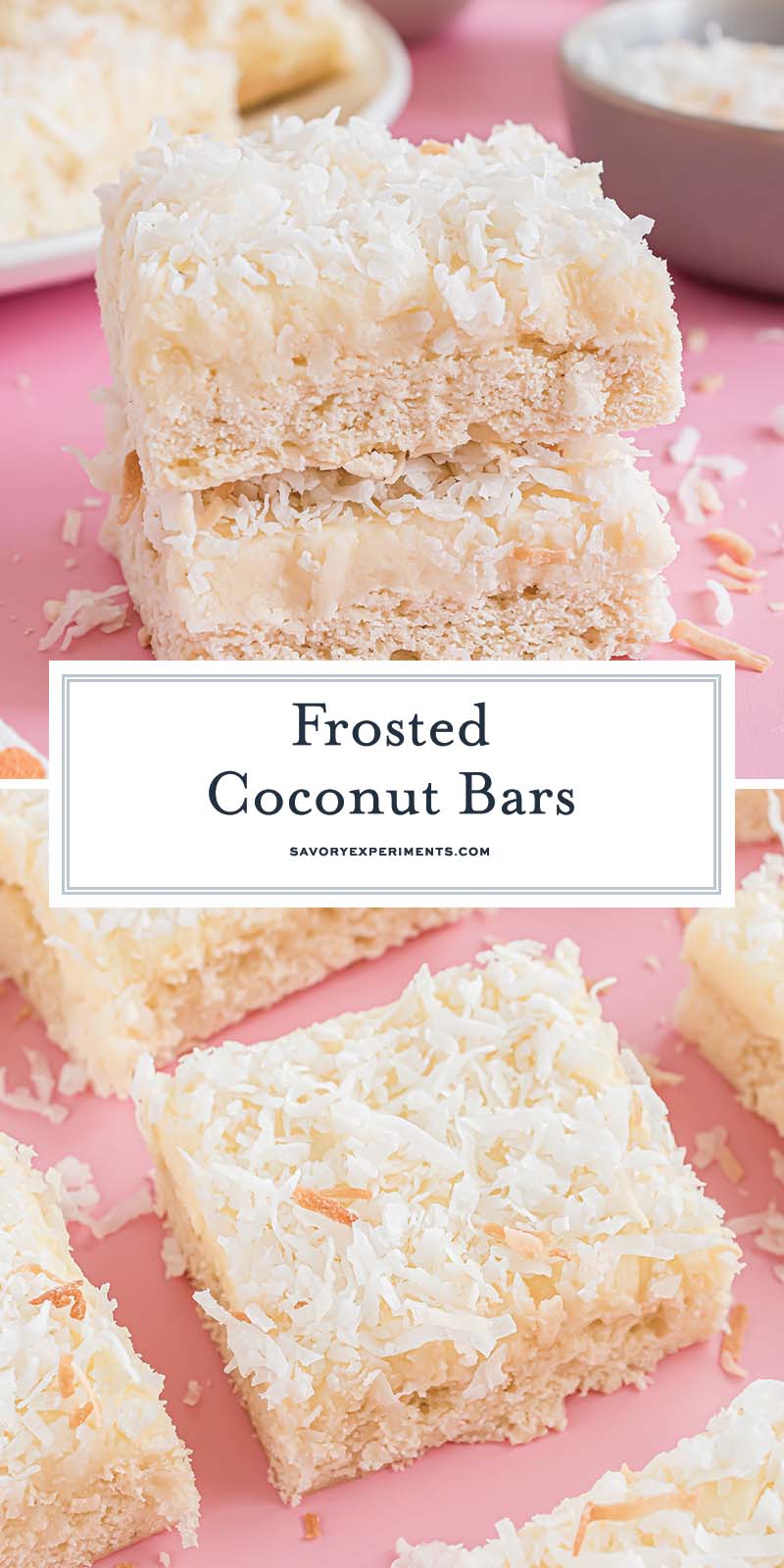 More Delicious Desserts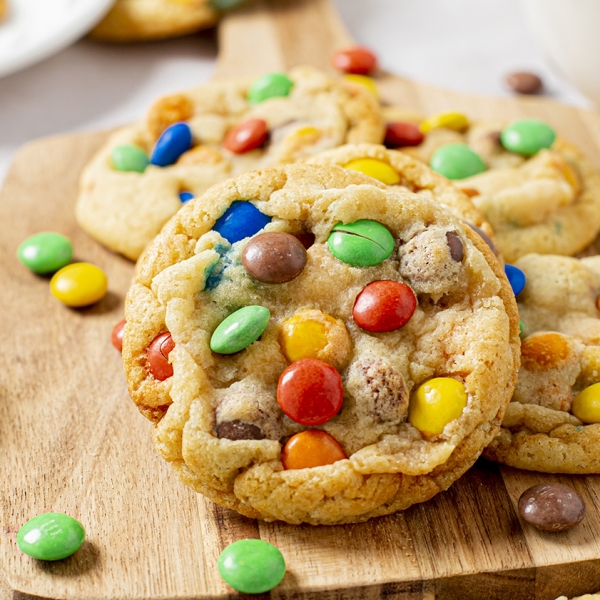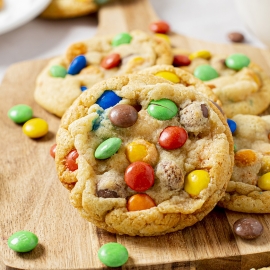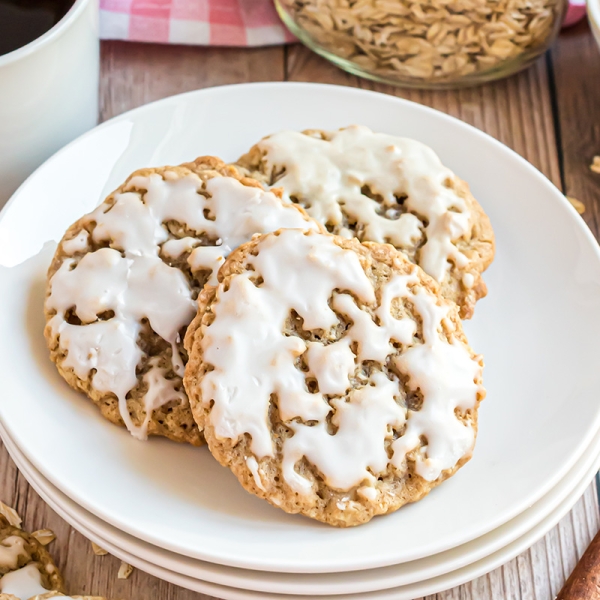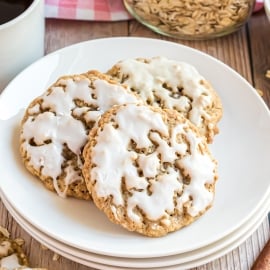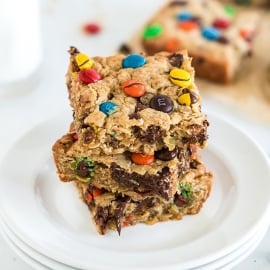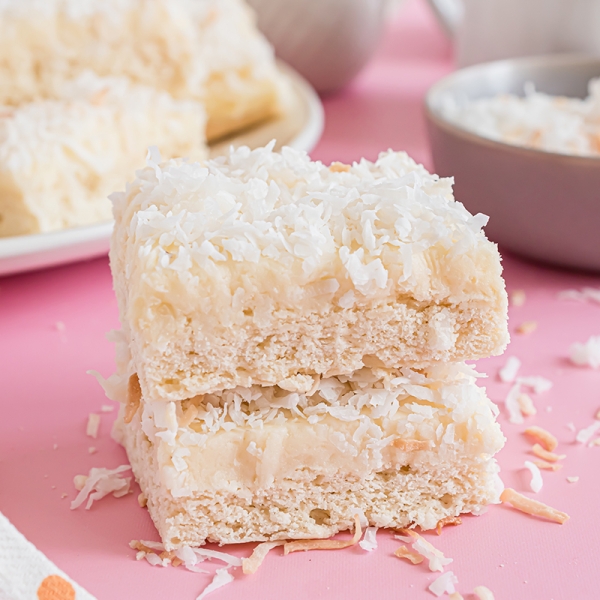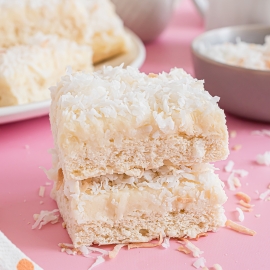 Frosted Coconut Bar Recipe
Tender coconut sugar cookies topped with dreamy coconut frosting and toasted shredded coconut.
Instructions
For Coconut Bars:
Preheat the oven to 350℉. Line the bottom of a 9"x13" pan with parchment paper. Set aside.

Sift together the cake flour, cornstarch, baking powder and salt. Set aside.

In the bowl of a stand mixer fitted with the paddle attachment or in a large mixing bowl using an electric mixer, cream the butter and sugar together until light and fluffy.

Add the egg, vanilla and coconut extracts and mix until well blended. Add the sour cream and beat until fully combined.

Slowly add the dry ingredients to the wet ingredients, mix until just combined. Do not overmix.

Drop the batter by large spoonfuls into the prepared dish. The batter will be very thick. Spread batter evenly for uniform baking.

Bake for 18-20 minutes or until the edges are slightly browned. Don't overbake. Cool completely before frosting.
For Frosting:
Beat the butter until creamy, about 1 minute.

Add the powdered sugar, vanilla and coconut extracts, salt, and 2 tablespoons of heavy cream.

Beat until desired consistency is attained, thinning with more cream, if needed.

Spread onto bars and top with the toasted coconut.

If you've tried this recipe, come back and let us know how it was in the comments or star ratings!
Notes
How to Toast Coconut:
Oven Instructions: Line a baking sheet with parchment paper, add shredded sweetened coconut in a single layer and bake at 350℉, monitoring closely for 8-12 minutes.
Skillet Instructions: Heat a non stick skillet over medium heat and add shredded sweetened coconut, tossing for 8-10 minutes until lightly browned.
Nutrition
Calories:
507
kcal
,
Carbohydrates:
63
g
,
Protein:
4
g
,
Fat:
28
g
,
Saturated Fat:
18
g
,
Polyunsaturated Fat:
1
g
,
Monounsaturated Fat:
7
g
,
Trans Fat:
1
g
,
Cholesterol:
80
mg
,
Sodium:
171
mg
,
Potassium:
70
mg
,
Fiber:
1
g
,
Sugar:
45
g
,
Vitamin A:
796
IU
,
Vitamin C:
1
mg
,
Calcium:
30
mg
,
Iron:
1
mg