I am sure that almost all of us have reached for the convenient box brownie mix at some point. Truth be told, I keep a few boxes at my house for emergencies.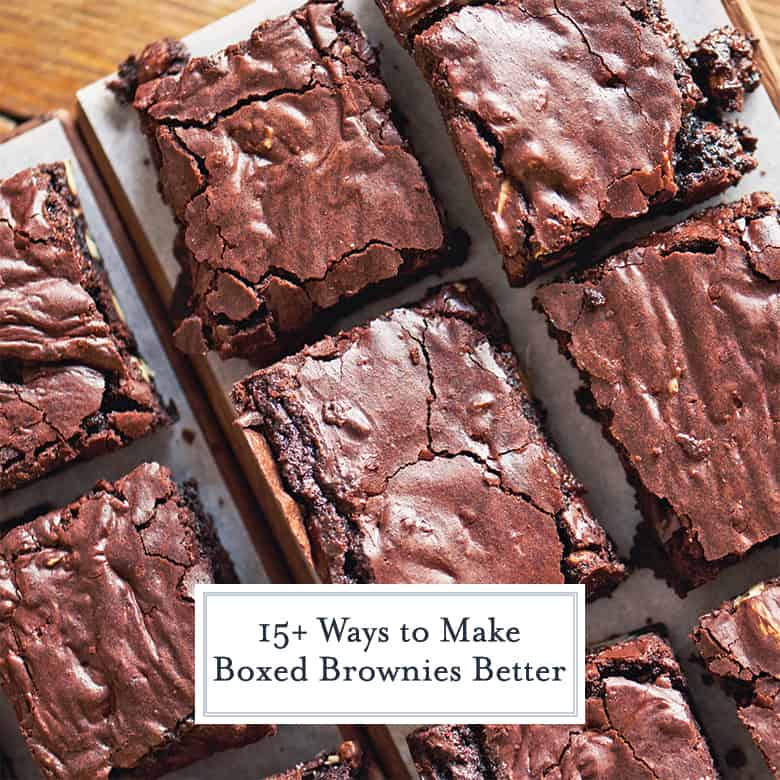 Use these 15 ways to make your box brownies taste like gourmet bakery store brownies!
You know, late night brownie cravings, unannounced guests, just because my daughter wants something to do.
All you need to make gourmet brownies from a box is an open mind and maybe a few extra ingredients, many of which you probably already have in your pantry.
Let me start off by saying, there is absolutely no shame in this. I am a huge fan of doctoring and semi-homemade meals and desserts. Sadly, a box mix can sometimes leave a lot to be desired, but if you follow my tips on how to make boxed brownies better, you won't be sorry.
ONE – Up the Egg Yolk
By simply mixing in one additional egg yolk to the eggs that are already called for in the recipe, you are adding both moisture and fat to the batter.
One extra egg yolk gives them more structure and keeps it soft, moist, and rich. These will be cake-like brownies opposed to fudgy brownies.
TWO – Who Needs Water?
Does your batter need some liquid? Yes, of course, it does. Does the said liquid need to be void of any flavor? Sure doesn't. Many box recipes call for water, but I like to use things that are a bit more exciting.
Instead of the water, try using the same amount of strong coffee, milk or buttermilk. They will all give you the moisture you need while giving you an edge on the flavor front.
THREE – Skip the Oil
Most boxes call for oil to be added to the batter. While some people love that texture, I choose to skip it and instead add in the same amount of unsalted, melted butter.
FOUR – Bring on the Chips!
Chocolate chips, butterscotch chips, caramel chips, cocoa nibs- anything with a little crunch and flavor will be good. Add anywhere from 1/2 cup to 3/4 cup to the batter. Any more and they won't bake properly.
FIVE – Sift!
For the love of all that is good and holy, sift the dry ingredients. All too often, these boxes are sitting around for a while at the store or on your shelf and home and they get lumps. These lumps will not mix into the batter easily and can create dry pockets in your cake.
To get rid of them use a fine mesh strainer or a proper flour sifter and sift your dry ingredients into your wet. This goes for boxed cake mix too.
SIX – Mix It Up
Another common mistake is not mixing the batter long enough once the wet and the dry ingredients are all together. Be sure you have a smooth batter with no lumps. When the box says to mix for "2 minutes" or more, follow the instructions!
SEVEN- Add More Powder
Just a tablespoon of espresso powder or 1/4 cup of more cocoa powder will add an intense fudgy flavor to your brownies. Espresso powder doesn't come across as coffee-like either.
But beware if it contains caffeine. Those late night brownies will make your night even later when you can't sleep.
EIGHT – Get to Brushin'
With certain brownies and in certain cultures cakes are brushed with simple syrup, flavored syrups or even liqueur or rum to give them an extra tender bite and a bit of flavor.
After your brownies come out of the oven, when they are still warm, brush the top with a few tablespoons of your chosen ingredient. It will absorb into the brownies giving them flavor and moisture.
NINE – Frost Them
Brownies typically aren't frosted but one of my favorite things are gooey brownies with cream cheese frosting. You can frost brownies with no shame using homemade frosting or a store bought tub.
TEN- Fold in More
Chips aren't the only thing you can fold into your brownie batter. Candy pieces, cookies, mini marshmallows, caramel pieces, nuts or even fried fruits are all great ideas.
ELEVEN- Extract the Flavor
No one ever said you have to settle for just chocolate flavor. Add 1-2 teaspoons of your favorite extract to the batter. Here are my favorites:
Vanilla
Almond
Rum
Butter
Maple
Peppermint
Coconut
TWELVE- Top Em' Off
You can mix things in, but you can also top them off. Right out of the oven, add chips, nuts, cookies, candy pieces or even shredded coconut. This will let sink into the warm brownies, but keep their shape and texture.
THIRTEEN- Get Saucy
Top your brownies with sauce. Caramel sauce, fudge sauce or even a fresh fruit sauce. Whipped cream and ice cream also works nicely, who doesn't like a nice brownie sundae?
FOURTEEN- Get salty
This might sound simple, but one element that makes any brownie better is a little bit of salt. Fleur de sel to be exact. It is a less salty salt with a thin, crispy flake making for the ultimate sweet and salty dessert.
FIFTHTEEN- Combine the elements
Use one, two or even three or more of the above techniques to make the best, most gourmet brownies you've ever tasted!
No box mix lying around? No problem, use this simple brownie box mix recipe to make your own dry mix and then get ready to doctor them up!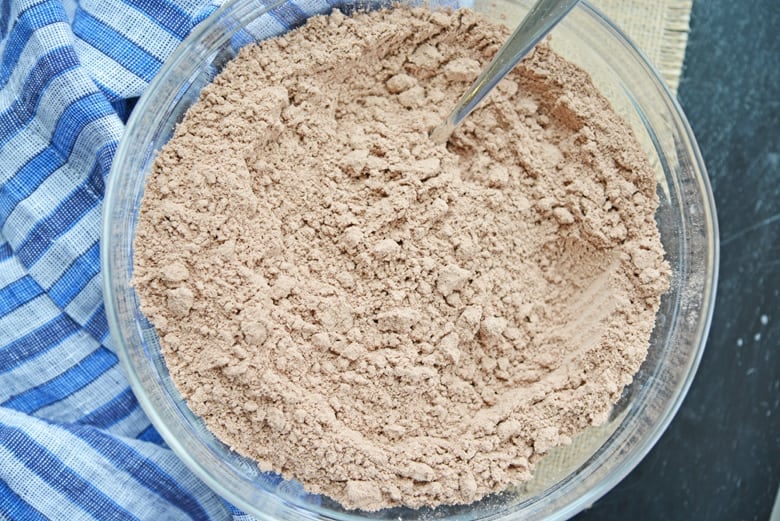 You can also try our box cake mix hacks!
Nutella Brownies
Homemade Nutella brownies are made in one bowl. With 7 simple ingredients and in less than 1 hour you can enjoy a piece of this delicious brownie recipe!
View this recipe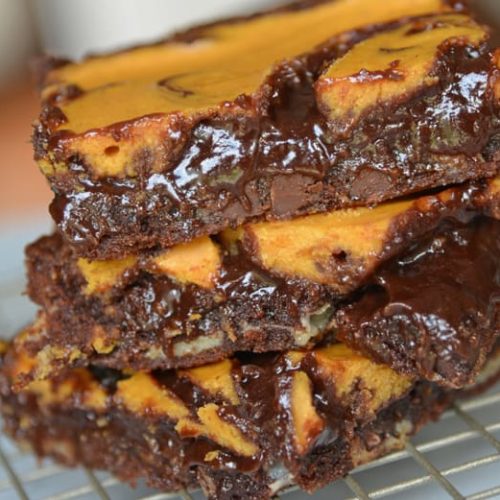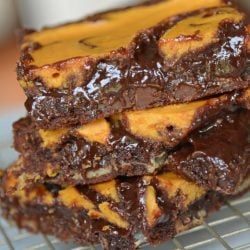 Pumpkin Cheesecake Brownies
There is no better gooey brownie recipe than these Pumpkin Cheesecake Brownies! Fudgy brownies, pumpkin cheesecake and a gooey layer of chocolate.There is no better gooey brownie recipe than these Pumpkin Cheesecake Brownies! Fudgy brownies, pumpkin cheesecake and a gooey layer of chocolate.
View this recipe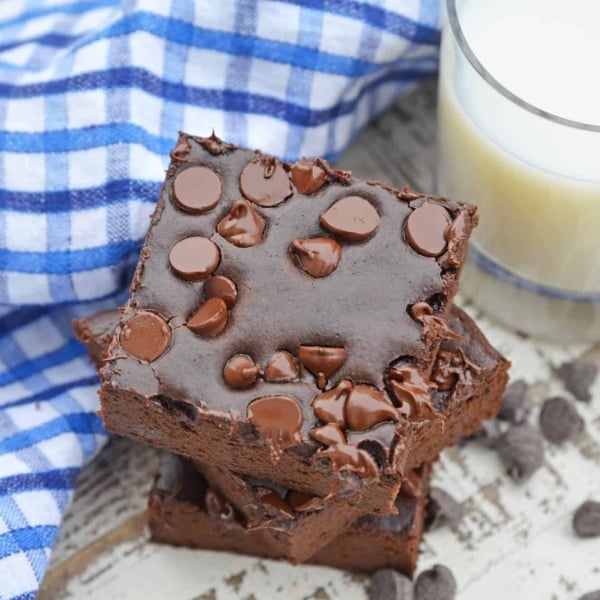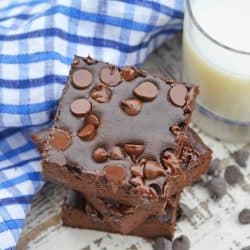 Flourless Black Bean Brownies
Black Bean Brownies are delicious, rich gluten free brownies. Since they're flourless brownies and the black beans are full of fiber, this is actually a healthy brownie recipe!
View this recipe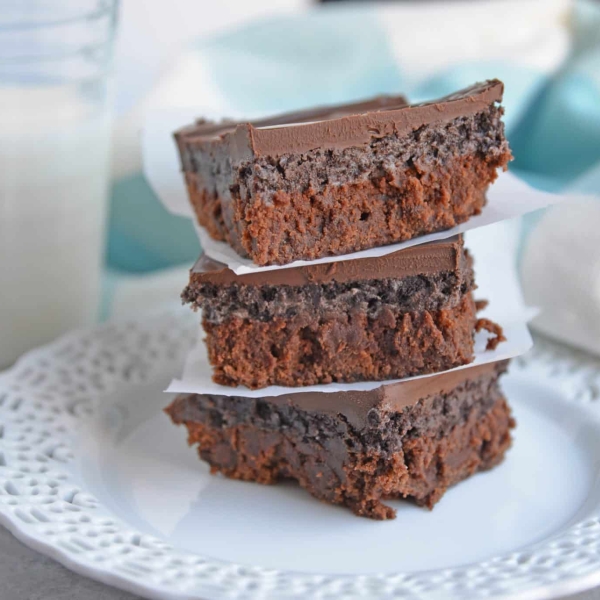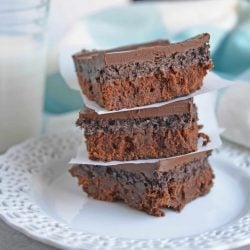 Fudgy Brownie Bar Recipe
Fudgy Brownie Bars are an easy dessert recipe with layers of brownie, cookie and chocolate ganache, the ultimate chocolate lovers dream!
View this recipe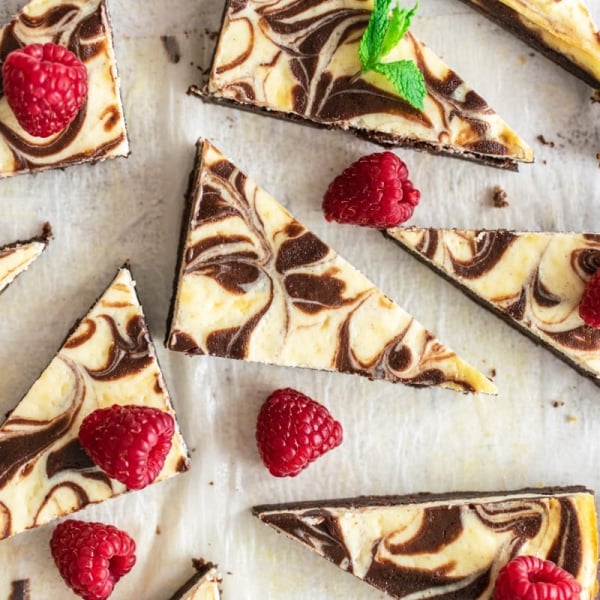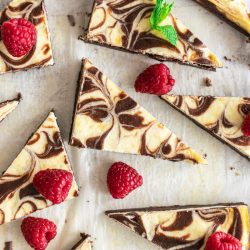 Cream Cheese Brownies
These Cream Cheese Brownies are chocolatey and delicious. Made with a swirl of cream cheese on top, they taste even better than they look!
View this recipe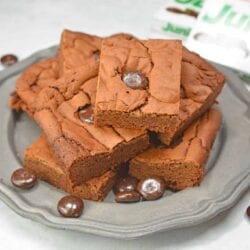 Junior Mint Brownie Recipe
Junior Mint Brownies are homemade brownies blended with cool, creamy Junior Mints. Serve warm with vanilla ice cream for an amazing Brownie Sundae!
View this recipe