I don't know about you, but in the dead of winter I am constantly craving soup! From chili to broccoli cheddar, I love all variations of soup and these winter soup recipes are my go-to comfort food when the temperature is cold!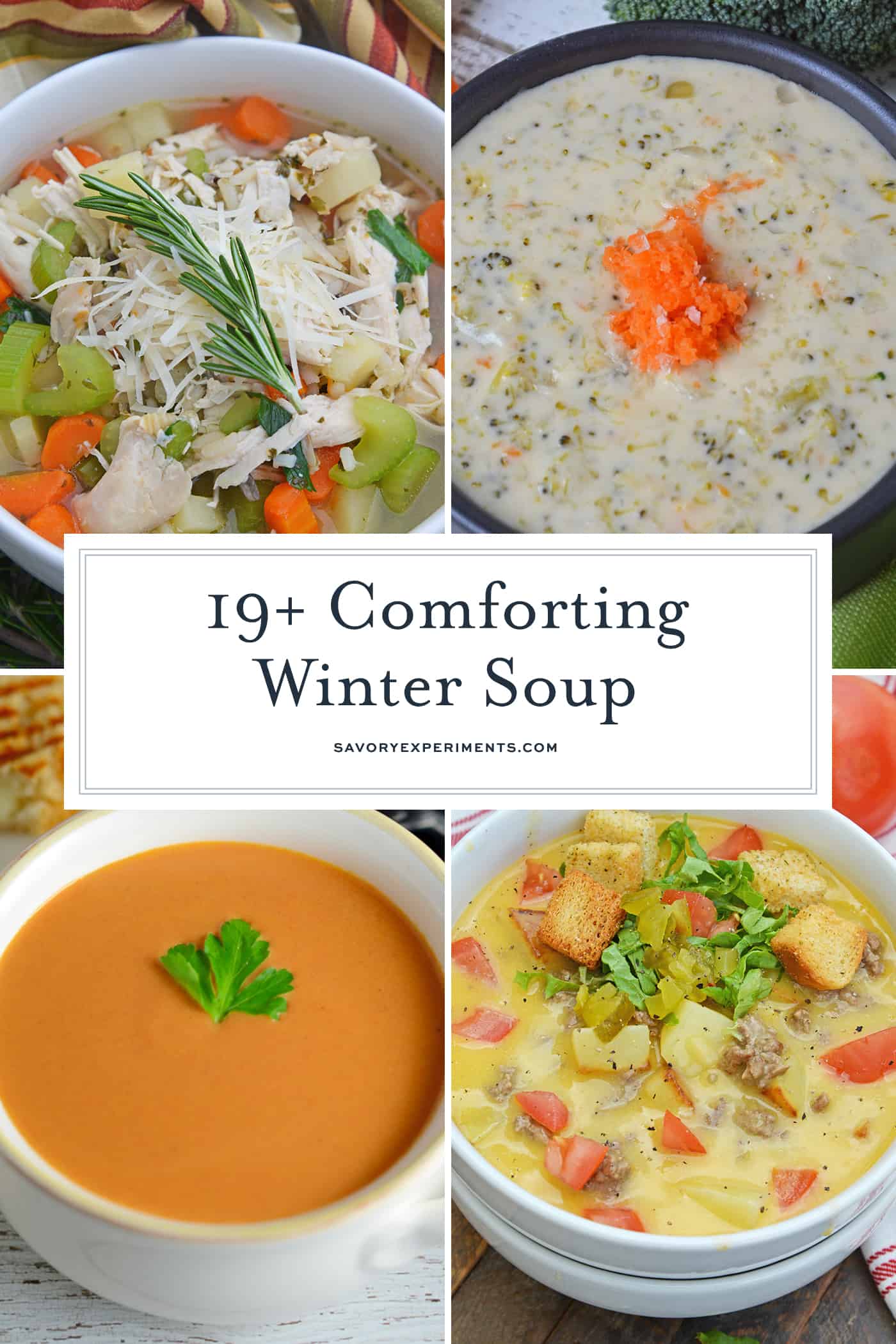 These are the best winter soup recipes! If you're looking for delicious soup recipes for winter, these hearty soups will warm you up in no time!
What is your go-to comfort food? If you made a list, I bet some sort of soup, stew or chili would be somewhere on it!
There's nothing quite like a hot bowl of soup to warm the soul after a long winter day, am I right?
These are some of my favorite winter soup recipes! From creamy to hearty and everything in between, these are the best soups!
Chicken Soup Recipes
Winter Soup Recipes with Beef
Pork Soup Recipes
Seafood Soup Recipes
Vegetable Winter Soup Recipes
Instant Pot and Slow Cooker Soups
Check out these other easy comfort foods: