I don't know about you, but in the dead of winter I am constantly craving soup! From chili to broccoli cheddar, I love all variations of soup and these winter soup recipes are my go-to comfort food when the temperature is cold!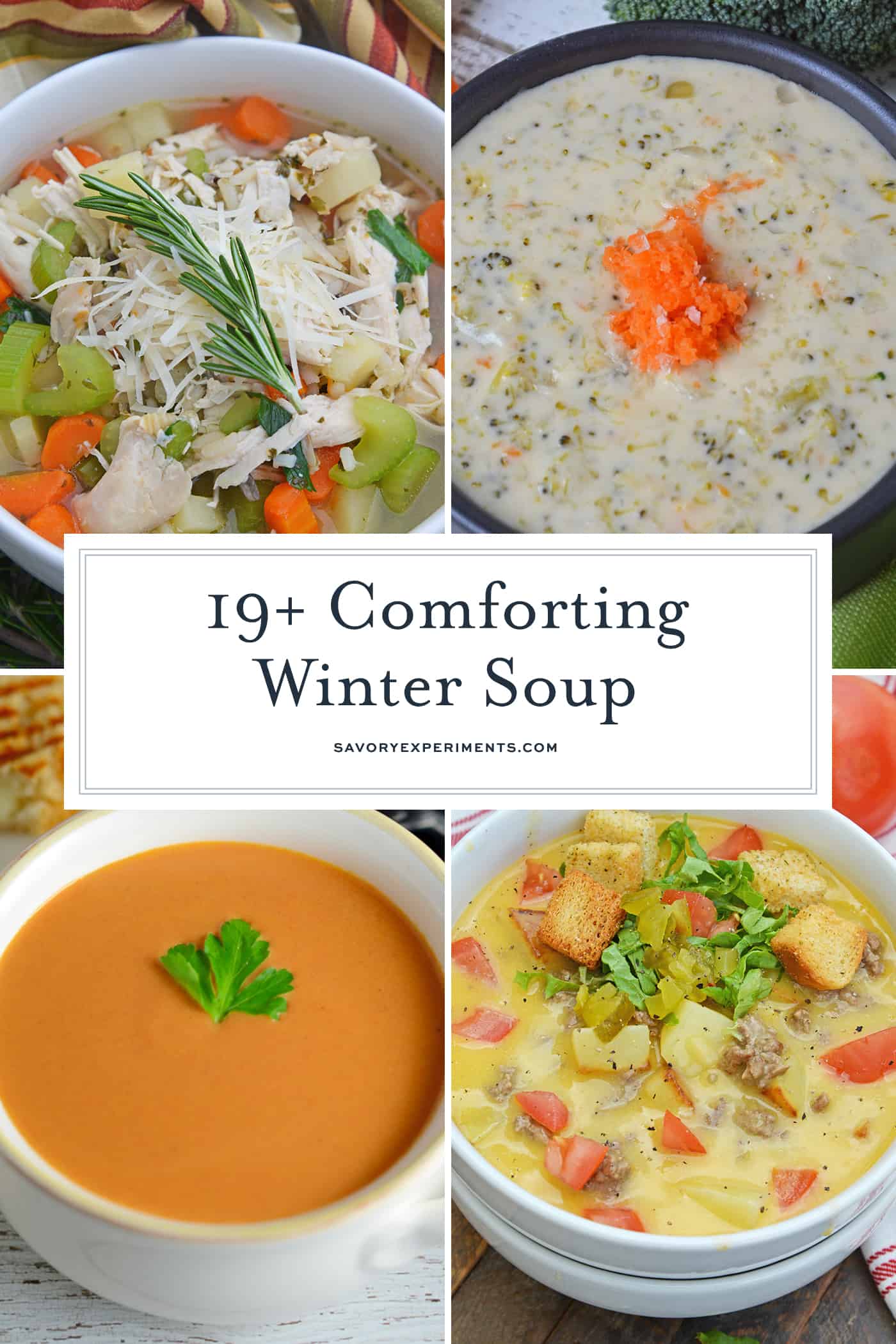 These are the best winter soup recipes! If you're looking for delicious soup recipes for winter, these hearty soups will warm you up in no time!
What is your go-to comfort food? If you made a list, I bet some sort of soup, stew or chili would be somewhere on it!
There's nothing quite like a hot bowl of soup to warm the soul after a long winter day, am I right?
These are some of my favorite winter soup recipes! From creamy to hearty and everything in between, these are the best soups!
Chicken Soup Recipes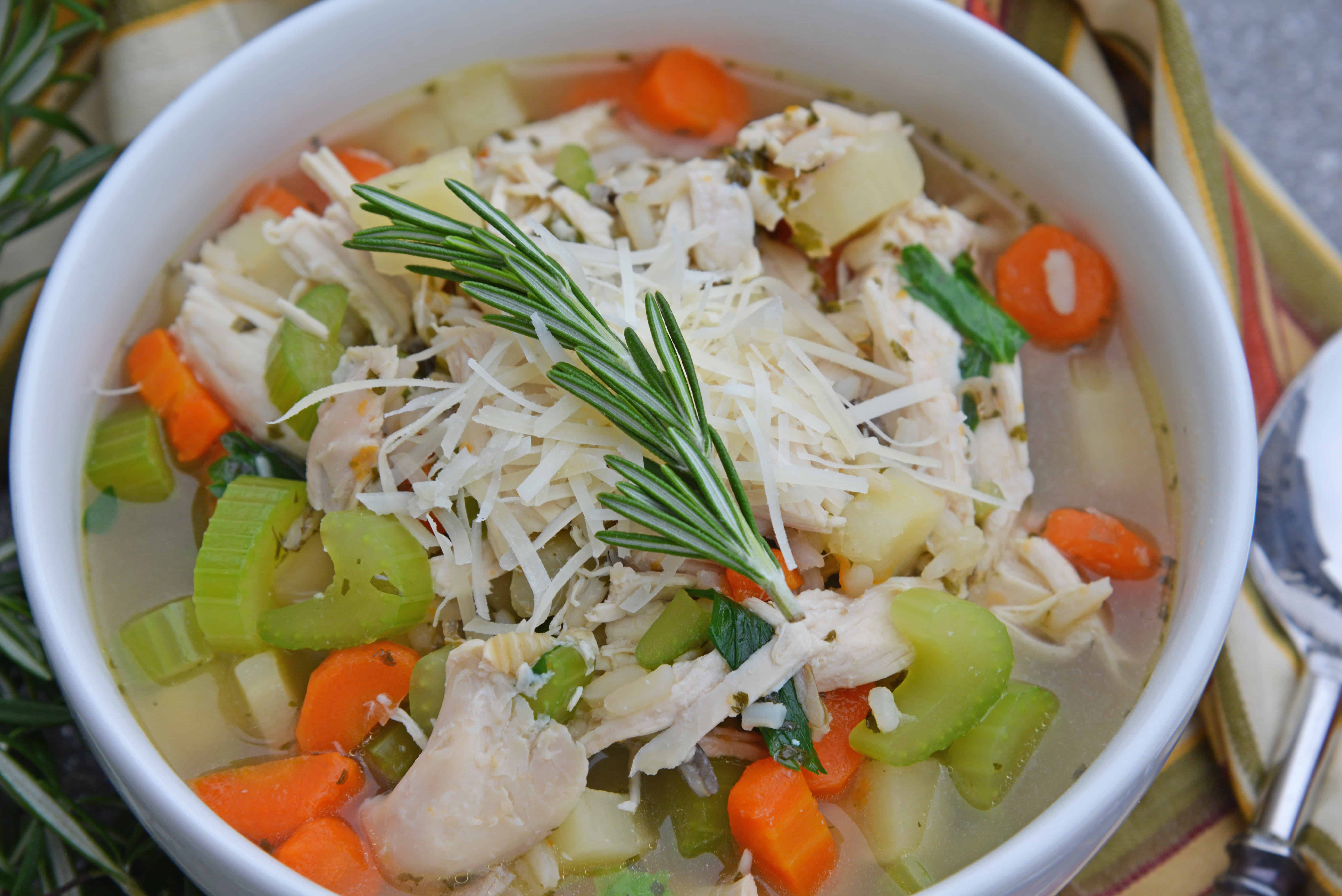 This 20-Minute Wild Rice Chicken Soup is an incredibly easy but flavorful 20 minute meal made with two kitchen hacks that will make your life so much easier!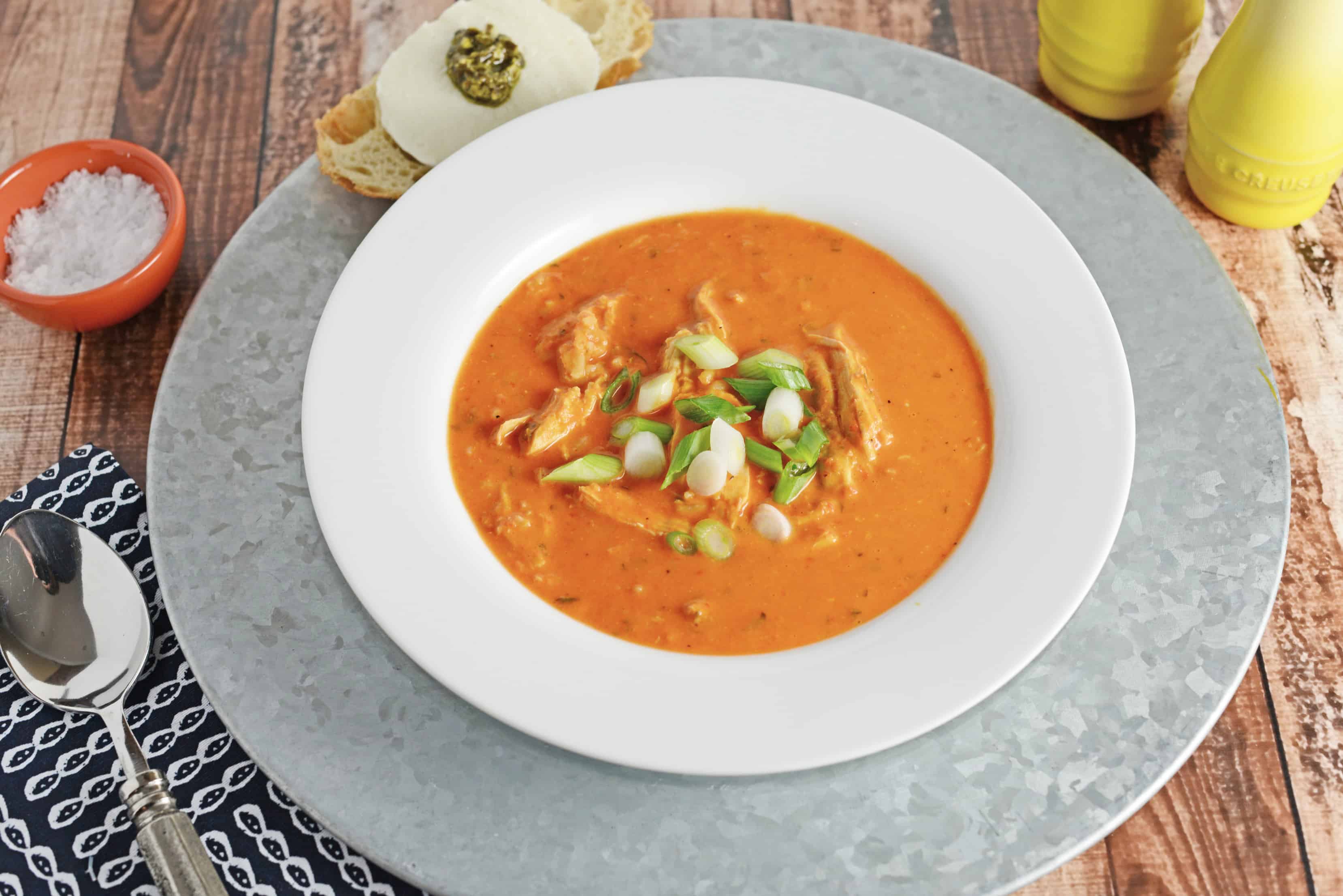 If you're a fan of 10-minute meals, you've come to the right place! It doesn't get better than this Roasted Red Pepper Soup that is packed full of delicious flavors and comes together in a jiffy!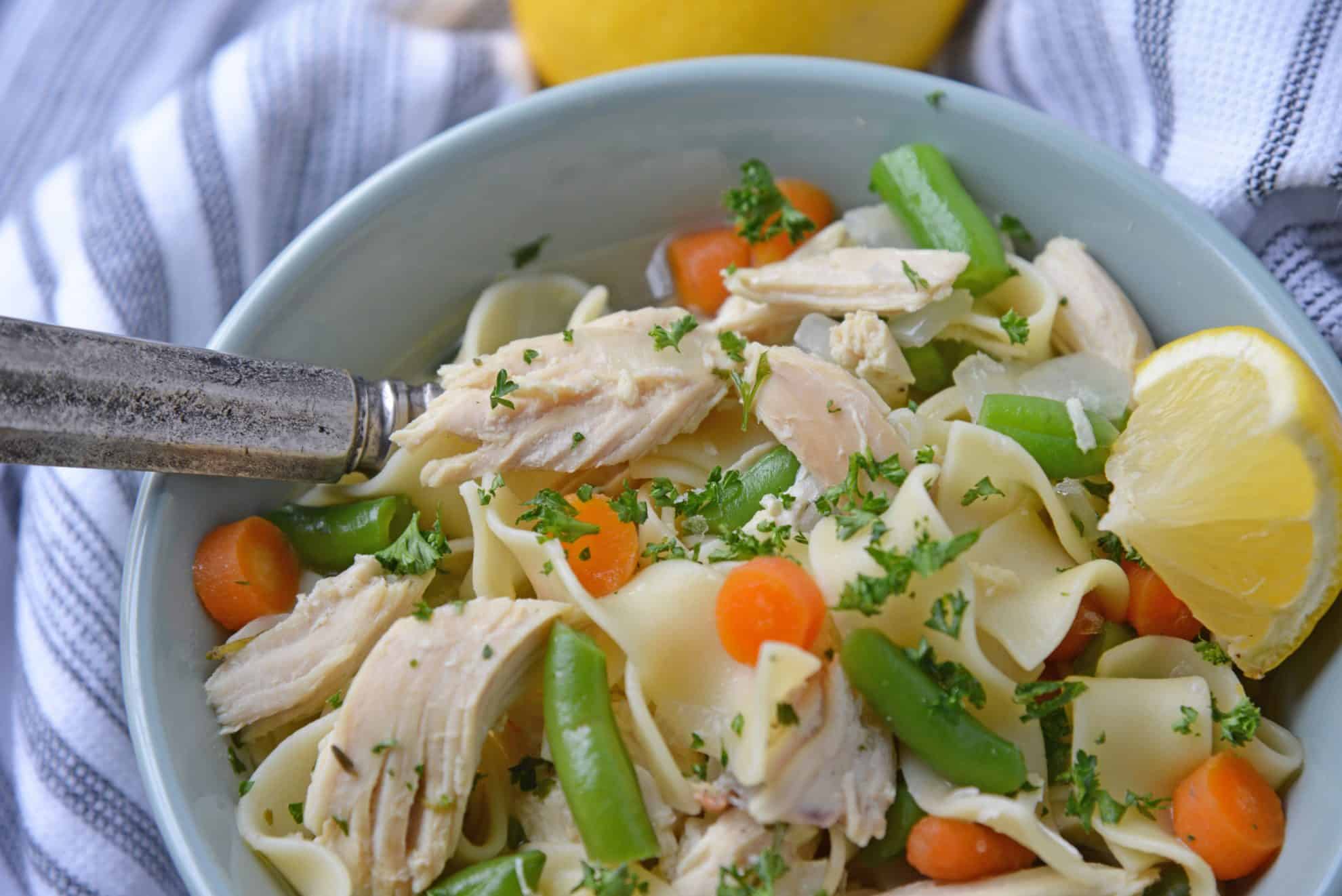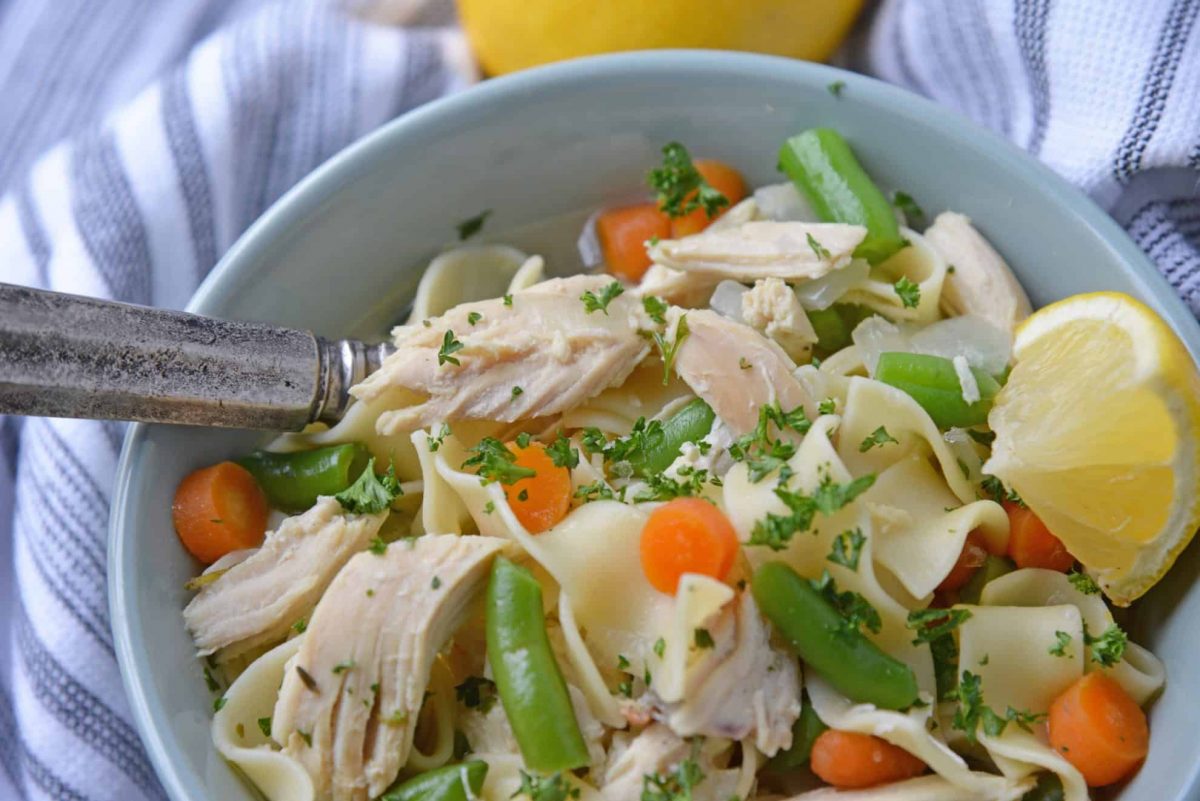 If you said that Chicken Noodle Soup wasn't the perfect comfort food, you'd be making a false statement. Check out this Slow Cooker Chicken Noodle Soup.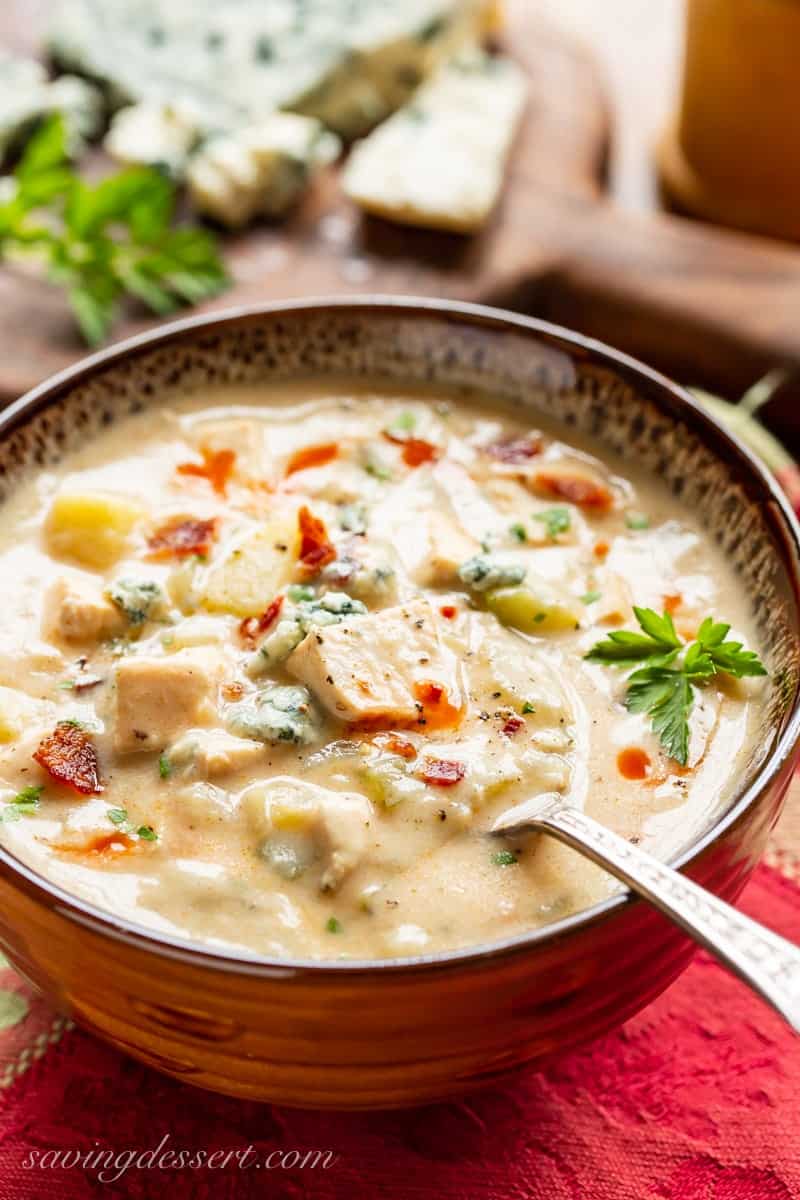 You're going to love this creamy, hearty, flavorful and delicious Buffalo Chicken Chowder! It is sure to become an instant family favorite! You can find the recipe here.
Easy Chicken Tortilla Soup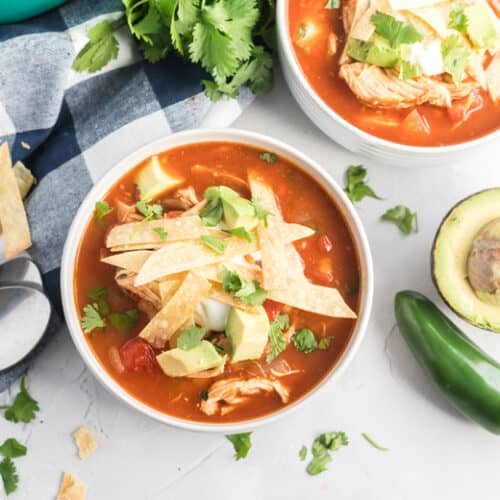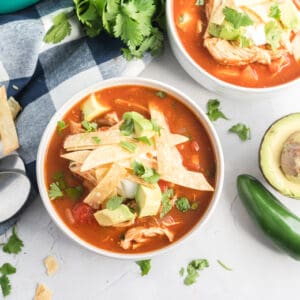 This is an easy chicken tortilla soup that can be on your table in less than an hour. A rich tomato broth with a bit of spice and large chunks of chicken make this a hearty and comforting meal!
Winter Soup Recipes with Beef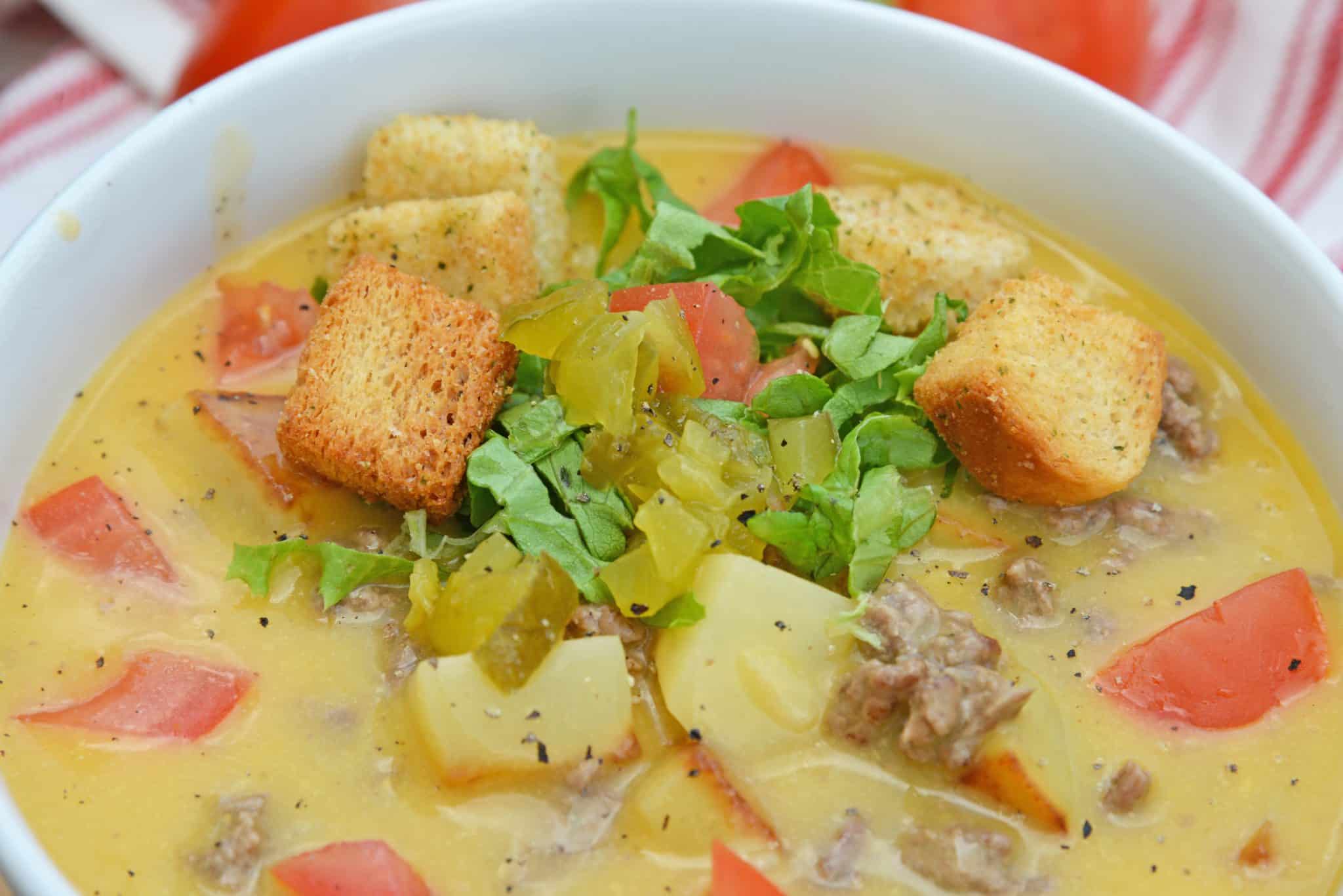 Bacon Cheeseburger Soup takes classic cheeseburger toppings like cheddar cheese, onions, tomato and lettuce and makes them into a hot, bowl of comfort food!
Italian Meatball Soup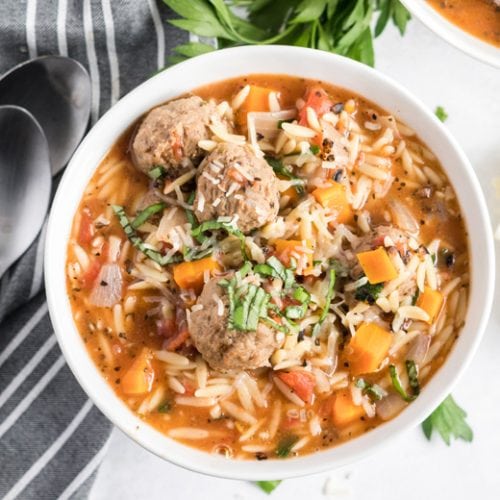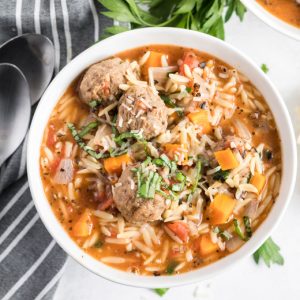 Meatballs and pasta in a savory tomato broth, Italian meatball soup is a simple and hearty meal that is on the table in less than an hour!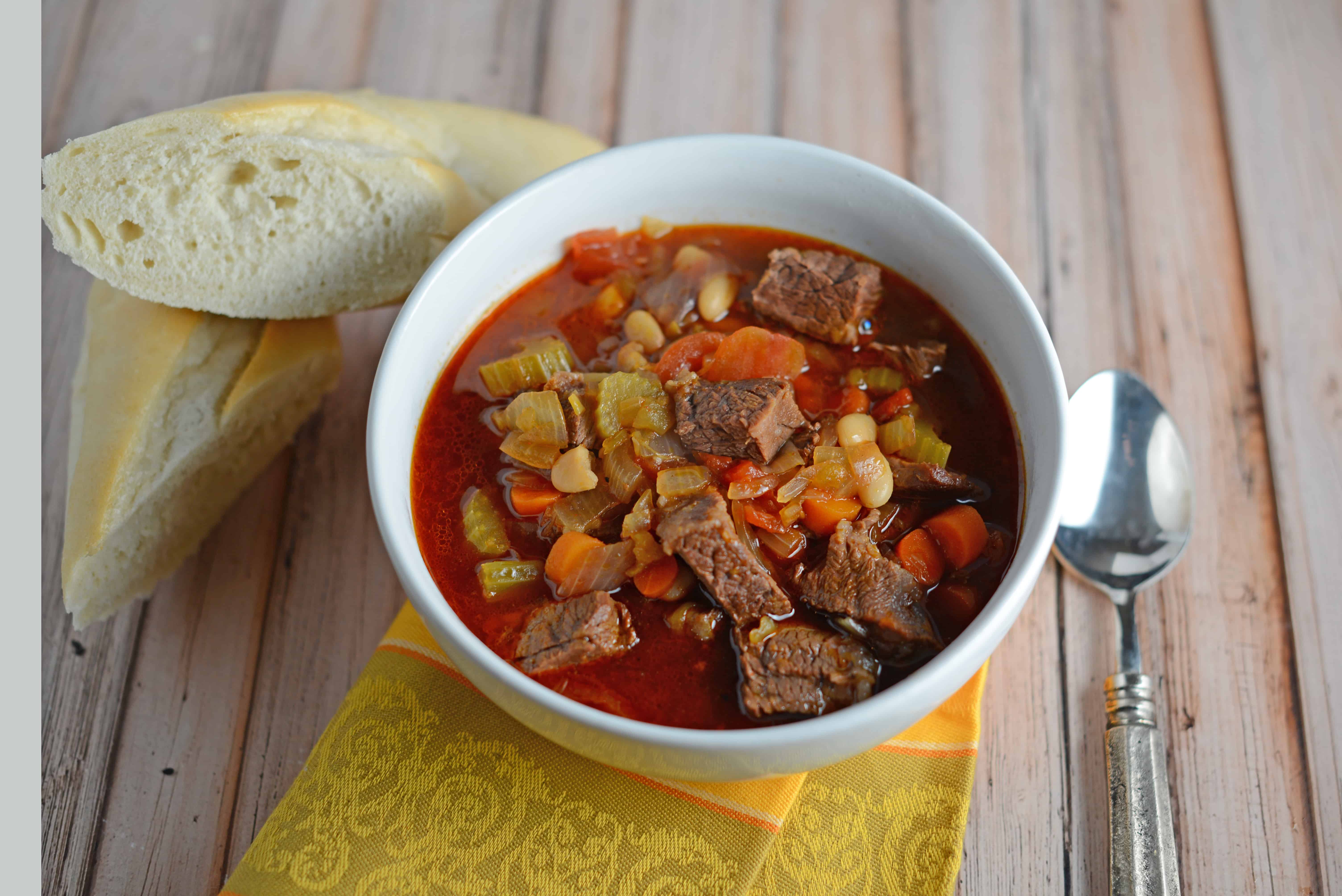 Short Rib Soup is a hearty and comforting soup perfect for winter time meals. Serve with a loaf of crusty bread and a side salad for the perfect meal!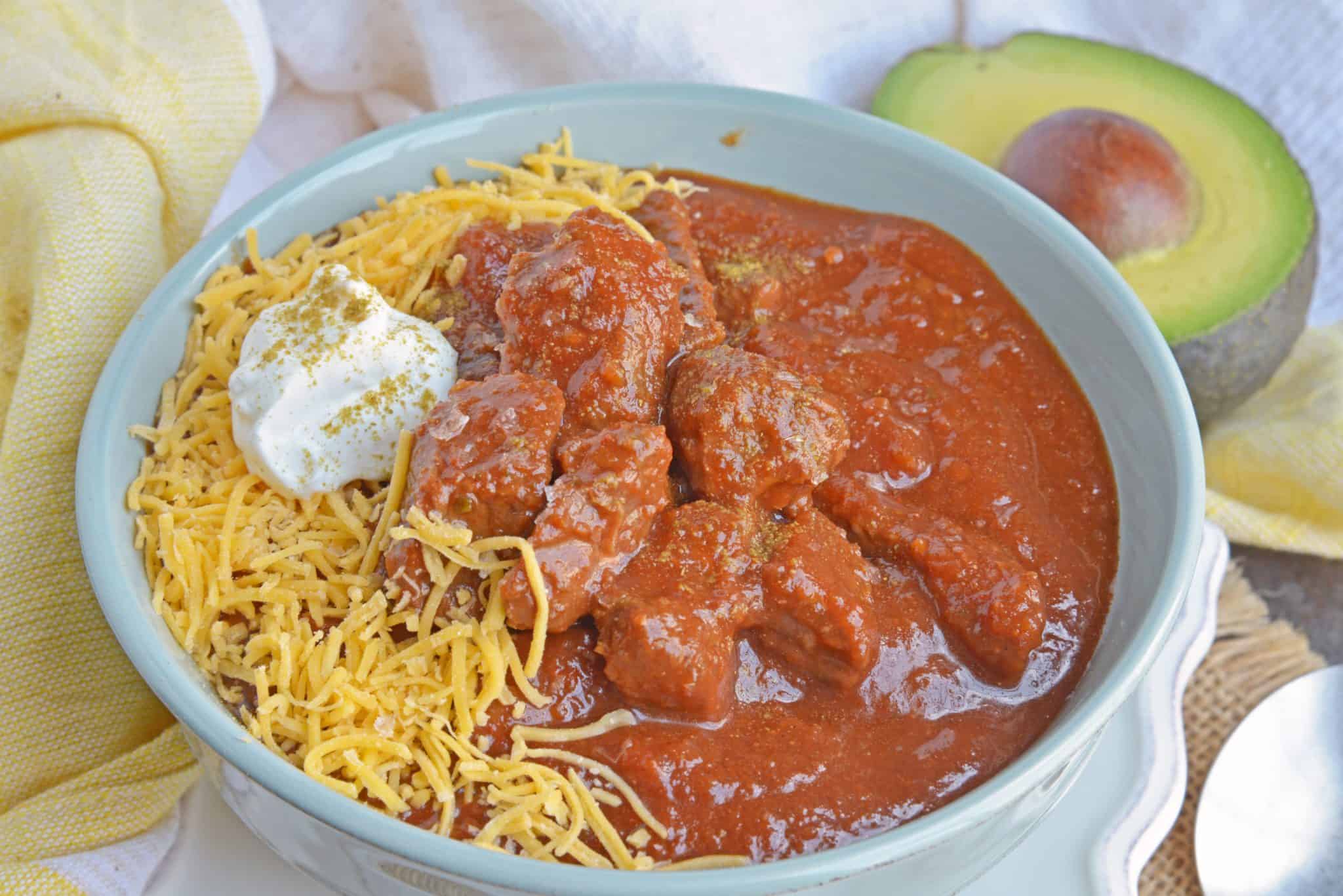 Red Beef Chili uses chunks of steak and simmers them to tender perfection in a chili tomato sauce. Serve over rice, noodles or as a stew!
Pork Soup Recipes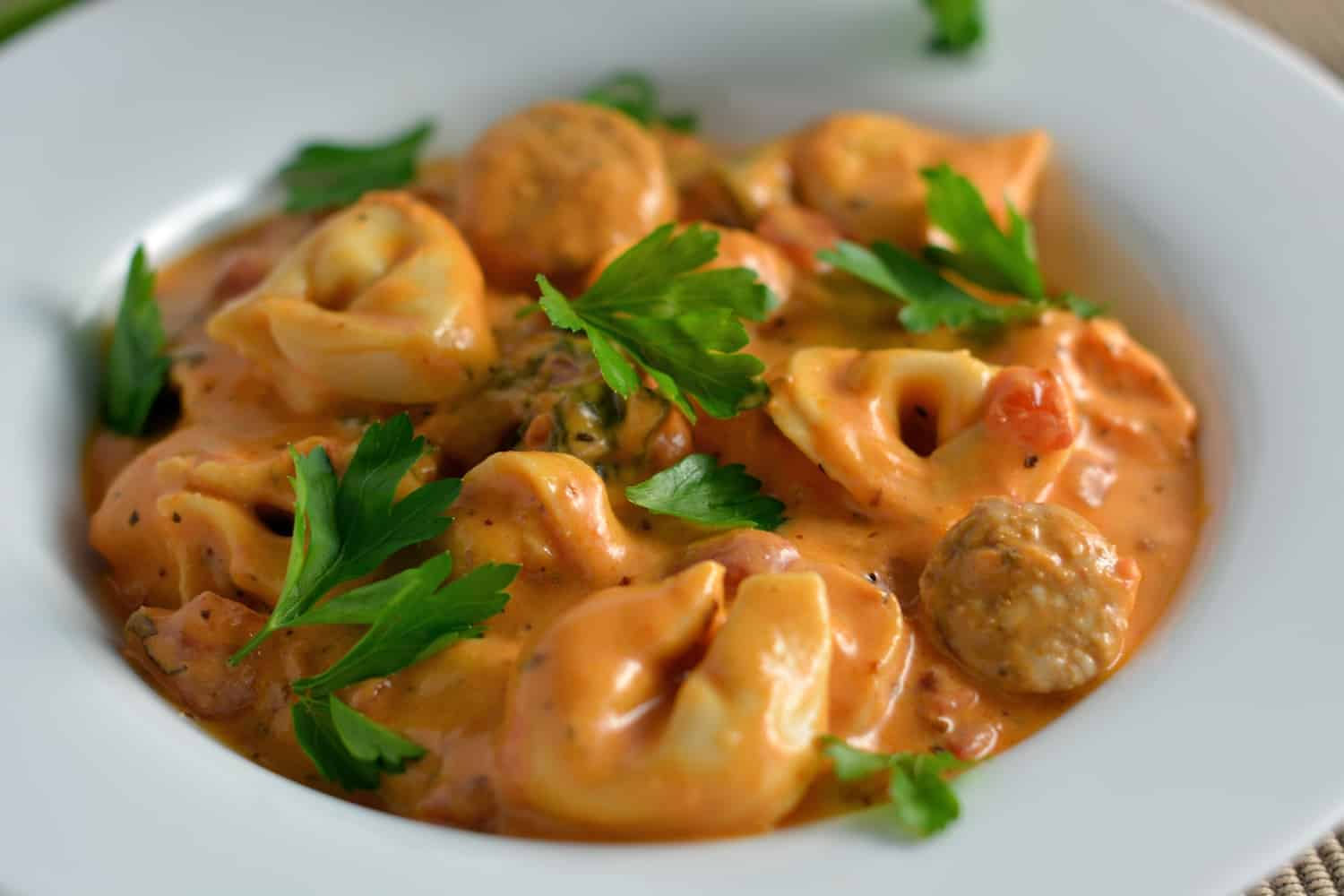 Creamy Tortellini and Sausage Soup can be made in the slow cooker, instant pot or on the stove top. Cheesy tortellini with zesty sauce in a tomato based soup!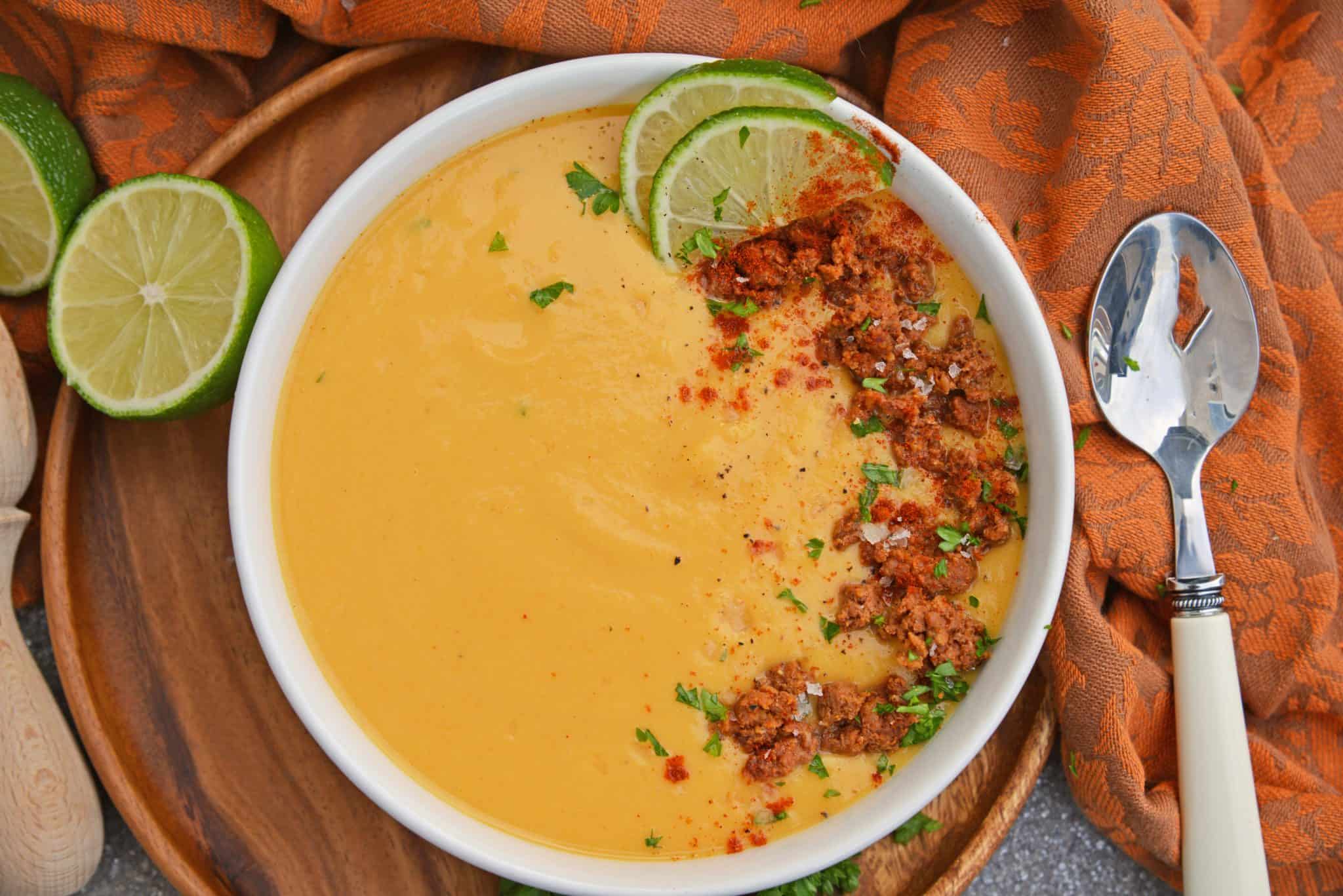 Spicy Sweet Potato soup is a healthy blend of vegetables with a sweet and spicy kick! This soup definitely falls under the category of easy soup recipes!
Sausage and Sauerkraut Soup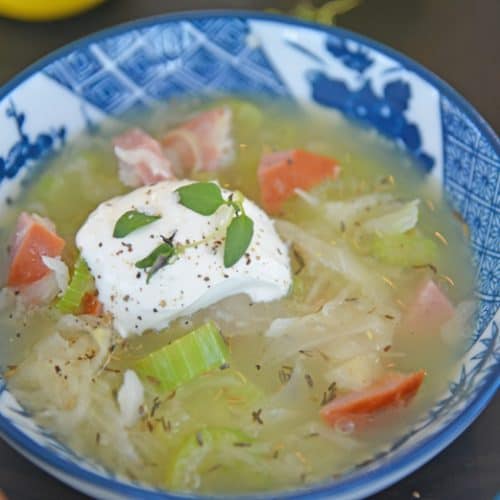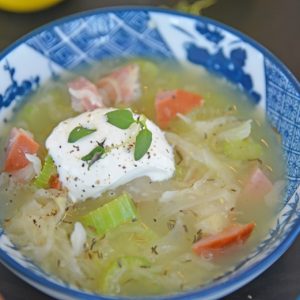 Using leftover kielbasa and sauerkraut, you can make the BEST Sausage and Sauerkraut Soup recipe in no time! It's hearty, delicious and EASY to make!
Seafood Soup Recipes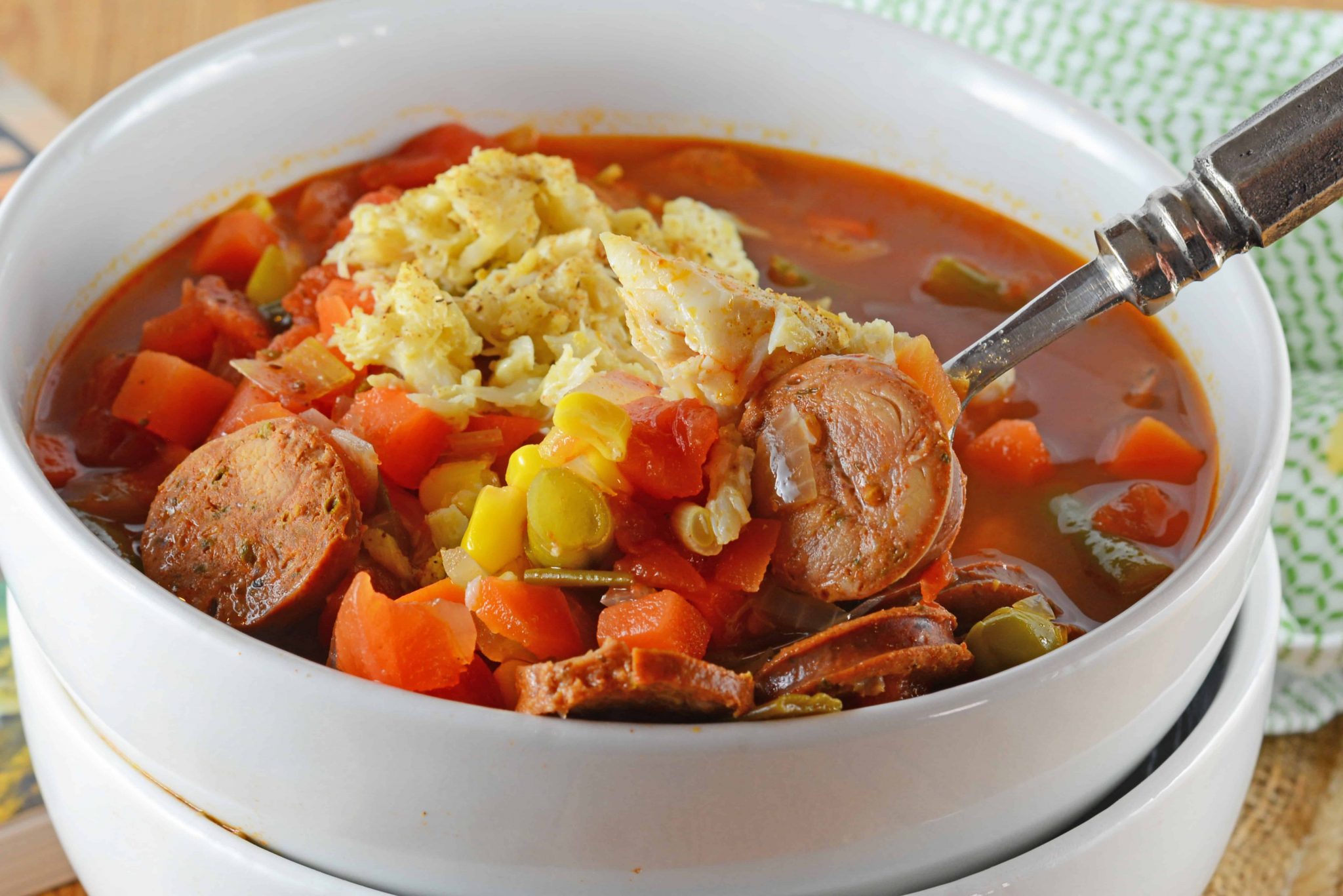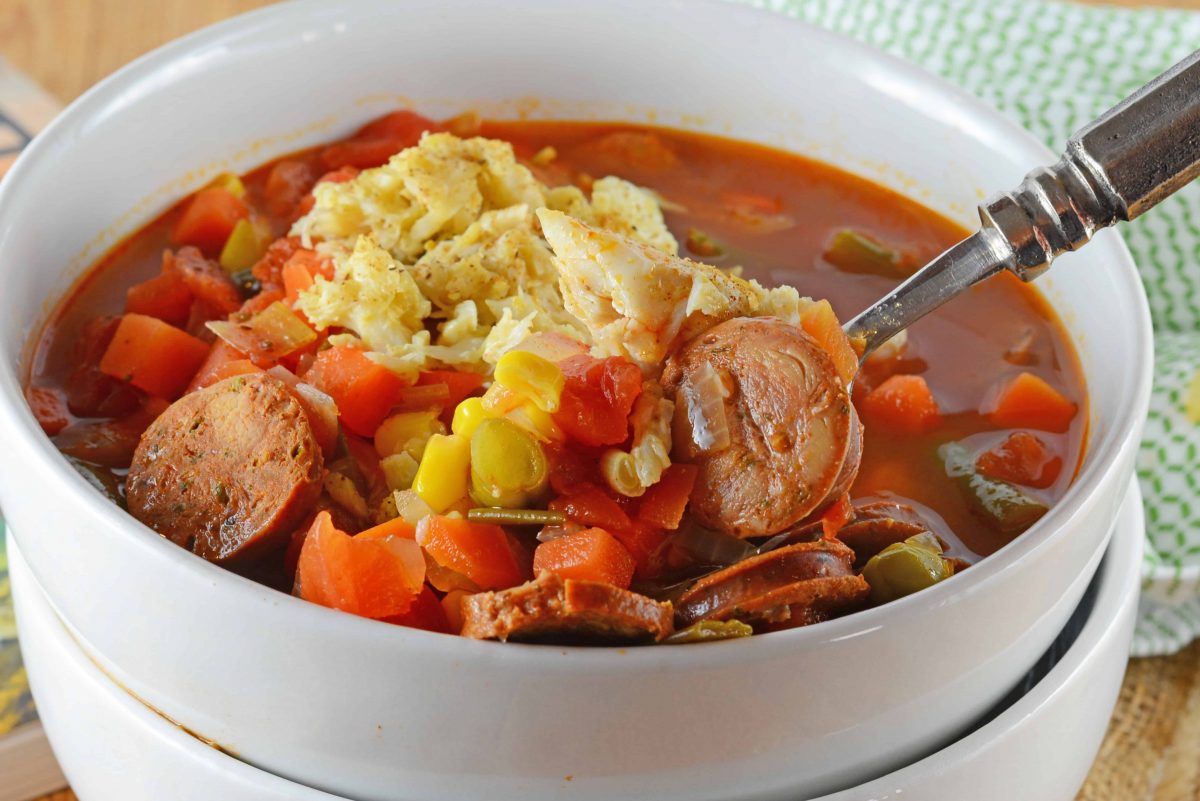 This Spicy Crab and Sausage Soup recipe is the ultimate comfort food! Loaded with so many delicious flavors, you won't be disappointed with how amazing this soup turns out!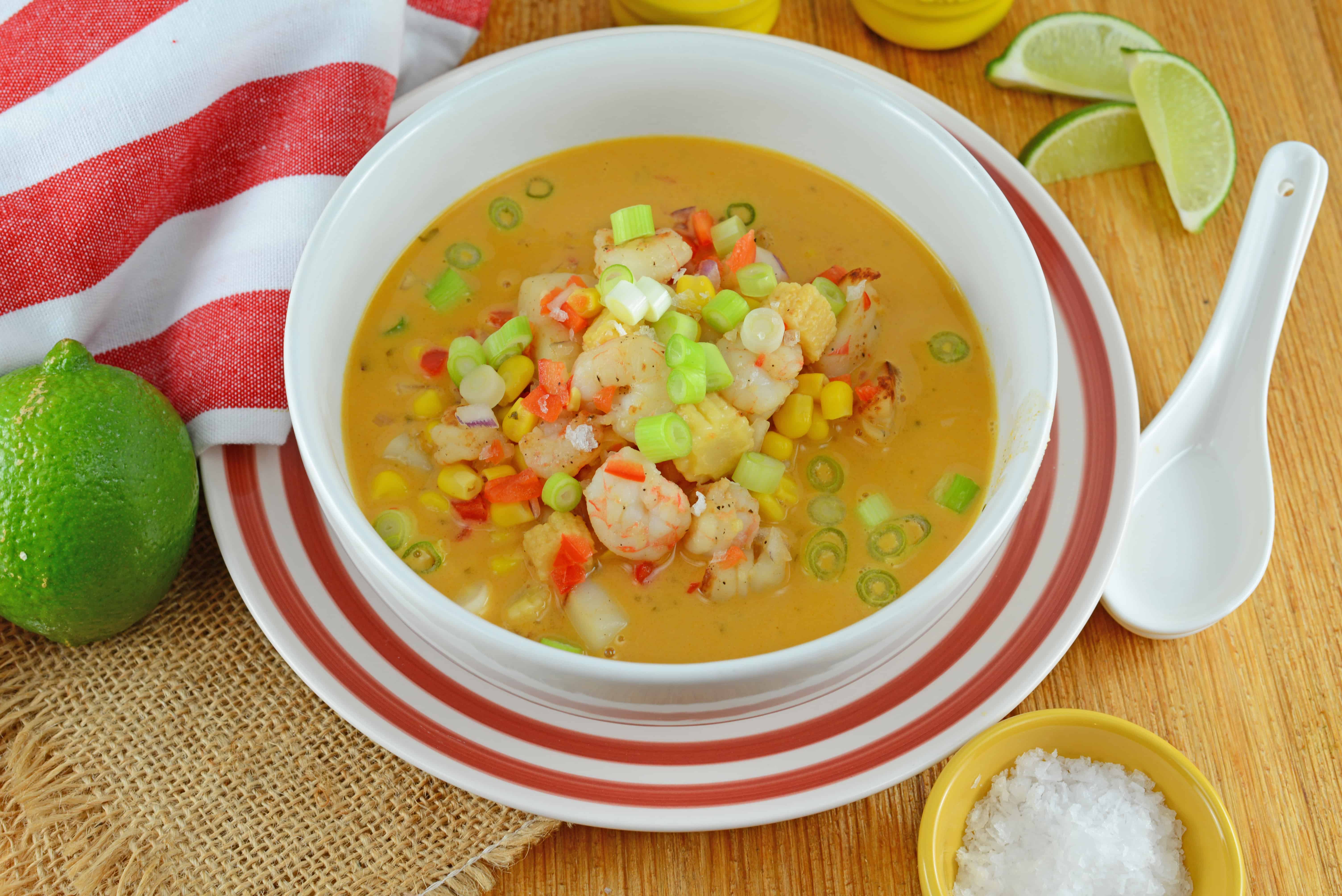 This is the perfect seafood soup for any day of the week! In just under 30 minutes you will have this Thai seafood soup on the table and tasting amazing!
Vegetable Winter Soup Recipes
Creamy Leek and Potato Soup is the perfect winter time comfort food. A creamy, silky broth with oodles of flavor, topped with crispy bacon and scallions!
My Butternut Squash Soup recipe is the perfect way to celebrate the spoils of fall all year long. Served hot or chilled, your guests are in for a treat!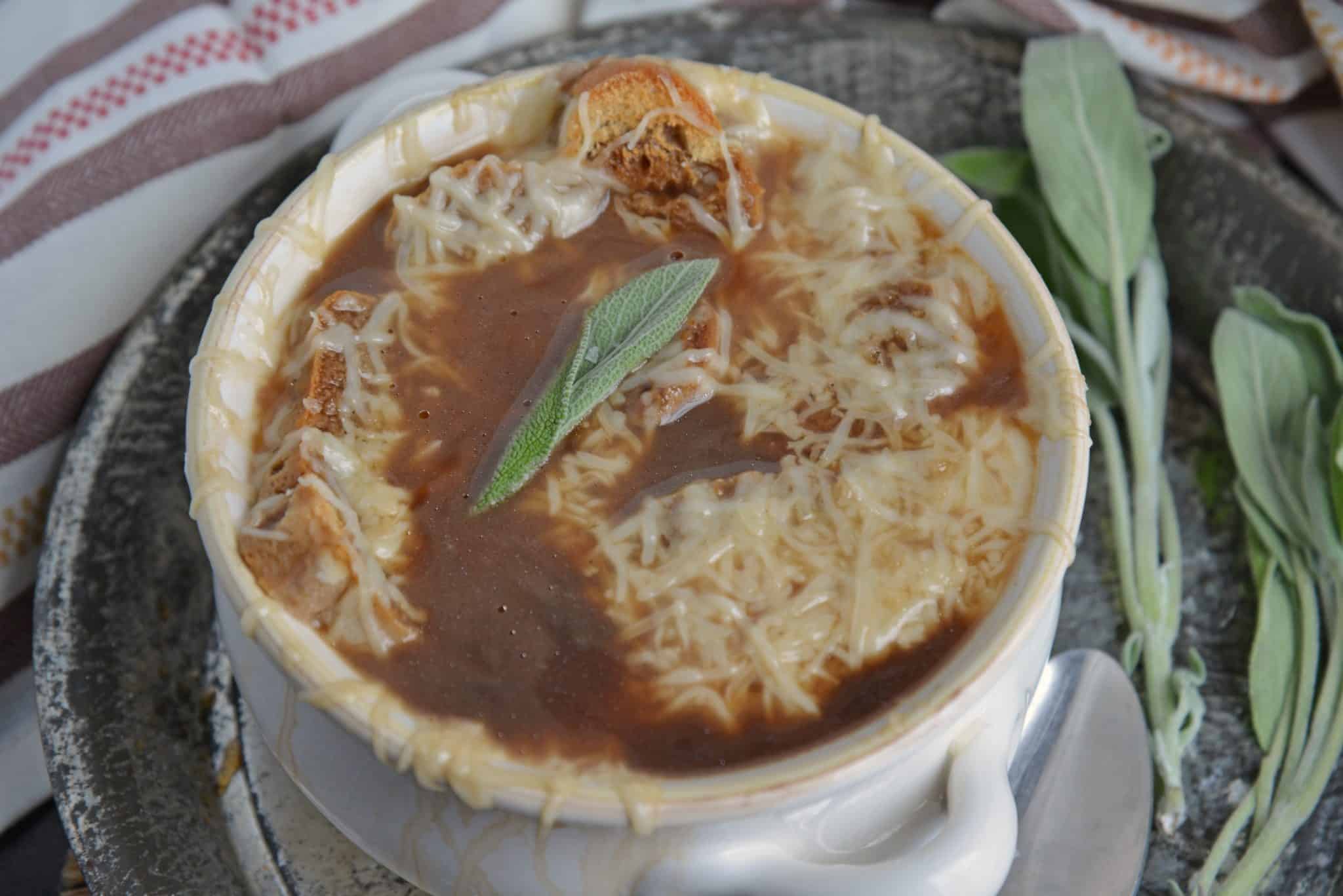 Apple French Onion Soup combines a robust French Onion Soup recipe using sweet apples for flavor and texture. Top with crunchy garlic croutons and gooey cheese!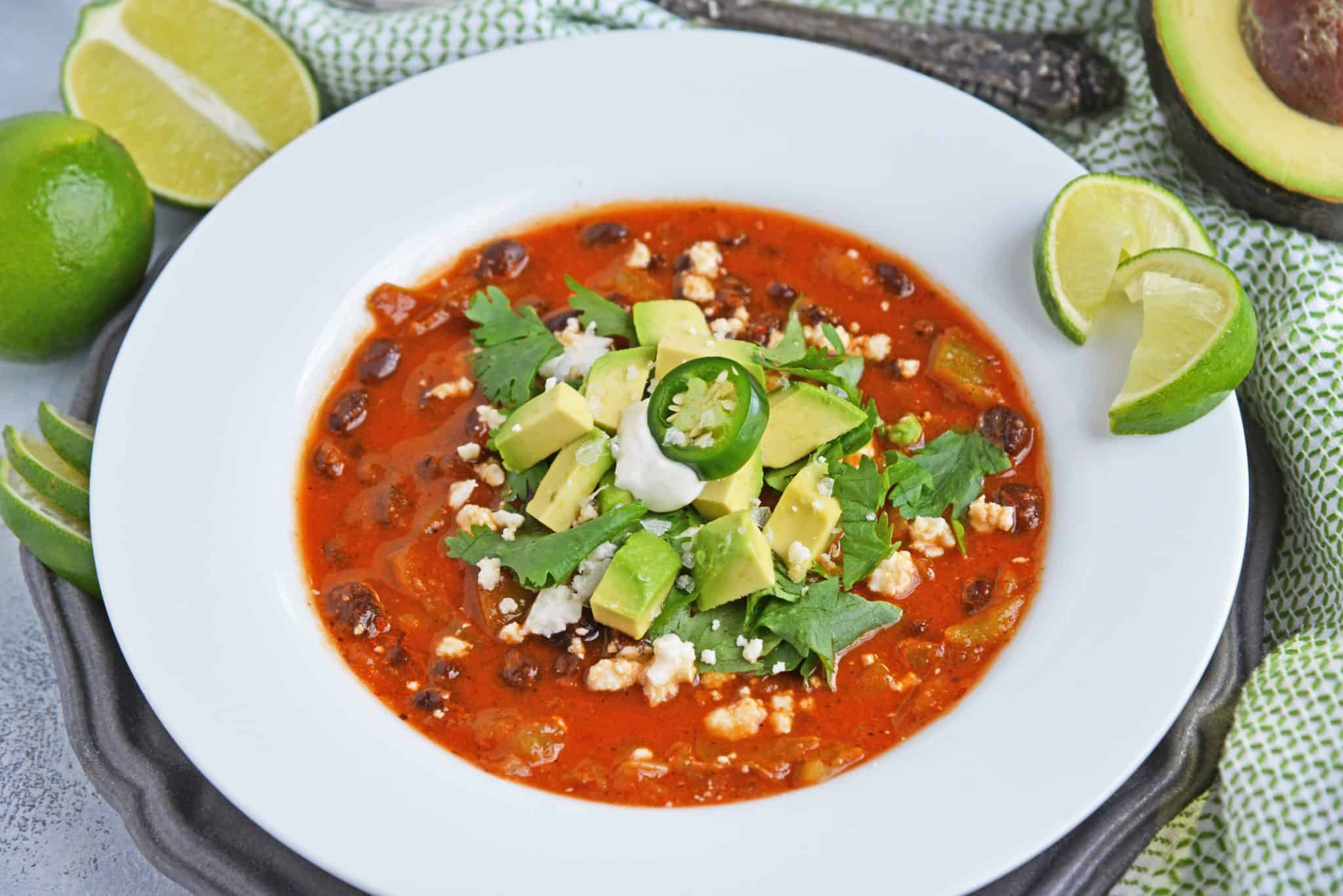 Black Bean Green Chile soup is a tomato based soup with smoky chipotle peppers and robust flavors. Top with avocado, cilantro and queso fresco!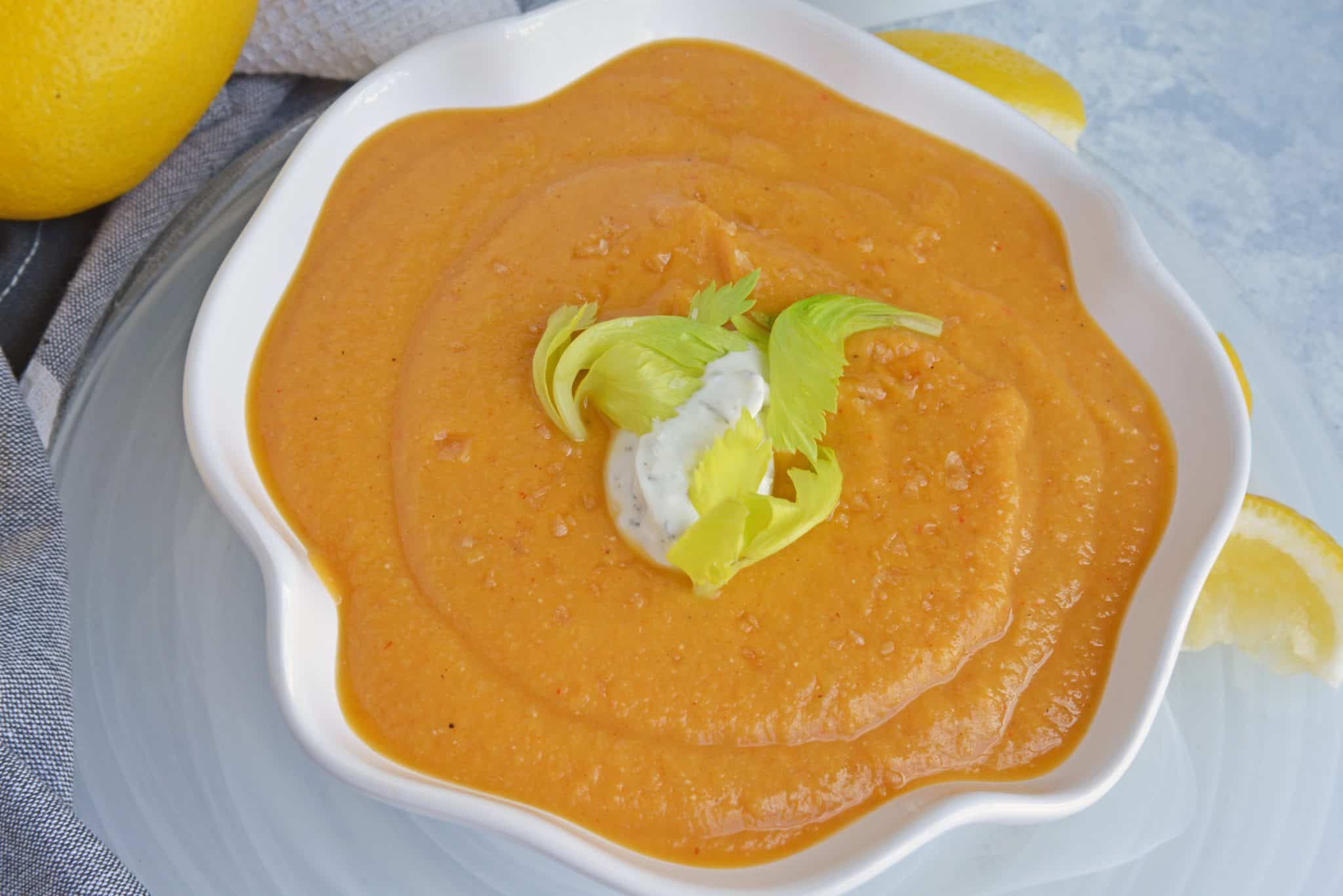 Red Lentil Soup is the best comfort food for a cold or rainy day. Packed full of vegetables and spices, this easy soup recipe is hearty enough for a meal!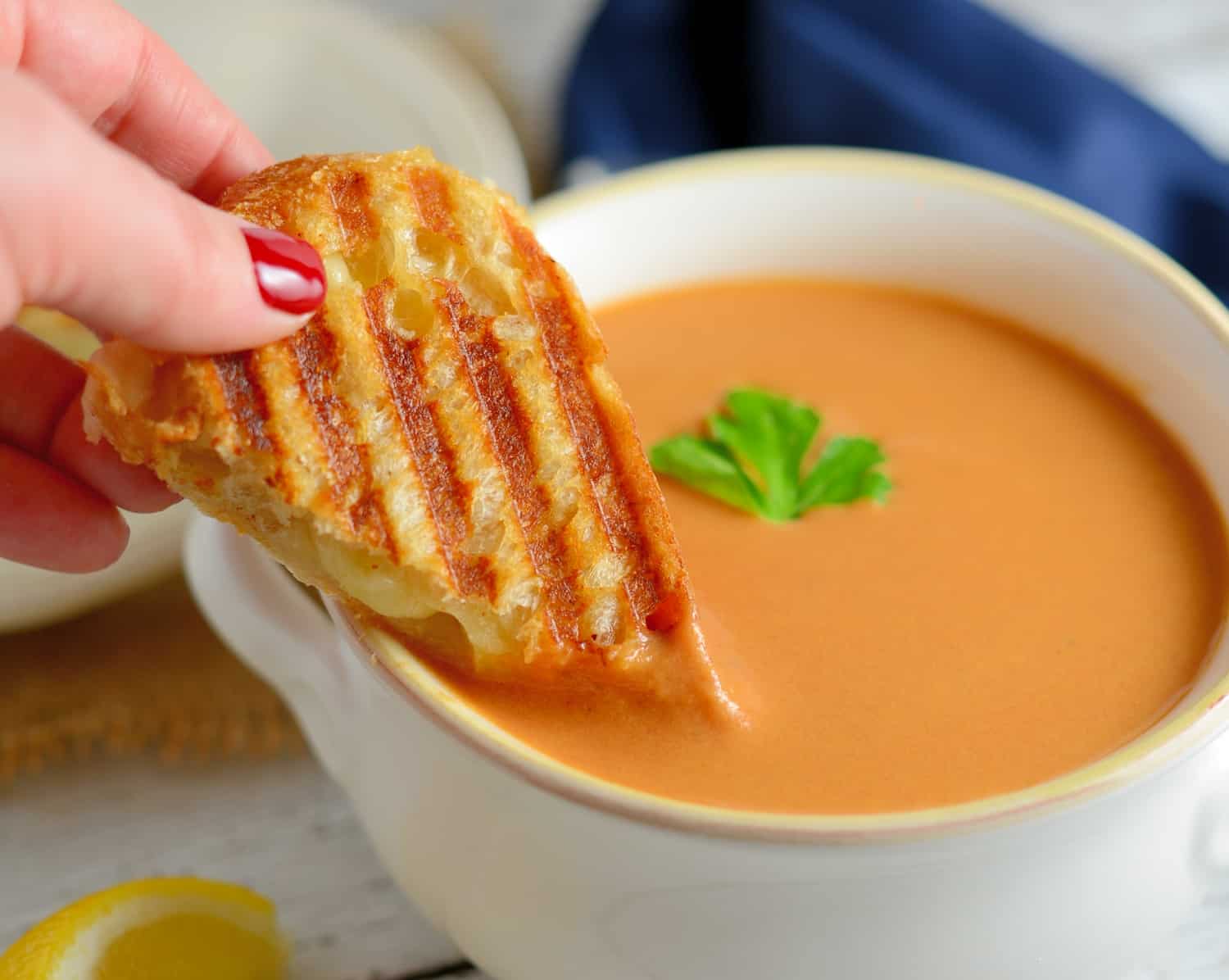 Creamy Homemade Tomato Soup is rich and creamy, full of flavor from roasted onions, tomatoes and garlic! Make-ahead and freezer friendly!
Egg Drop Soup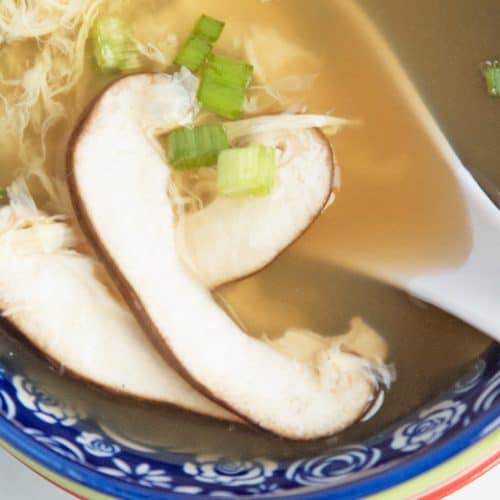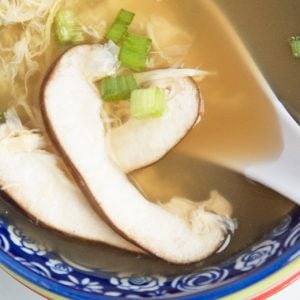 This Chinese Egg Drop Soup is the BEST! It's quick and easy to make, making it perfect for a quick lunch or starter for dinner. It's made in only 15 minutes!
Instant Pot and Slow Cooker Soups
Instant Pot Panera Broccoli Cheddar Soup is one of the easiest copycat recipes you'll ever make. This easy instant pot broccoli cheddar soup is guaranteed to become a family favorite weeknight meal!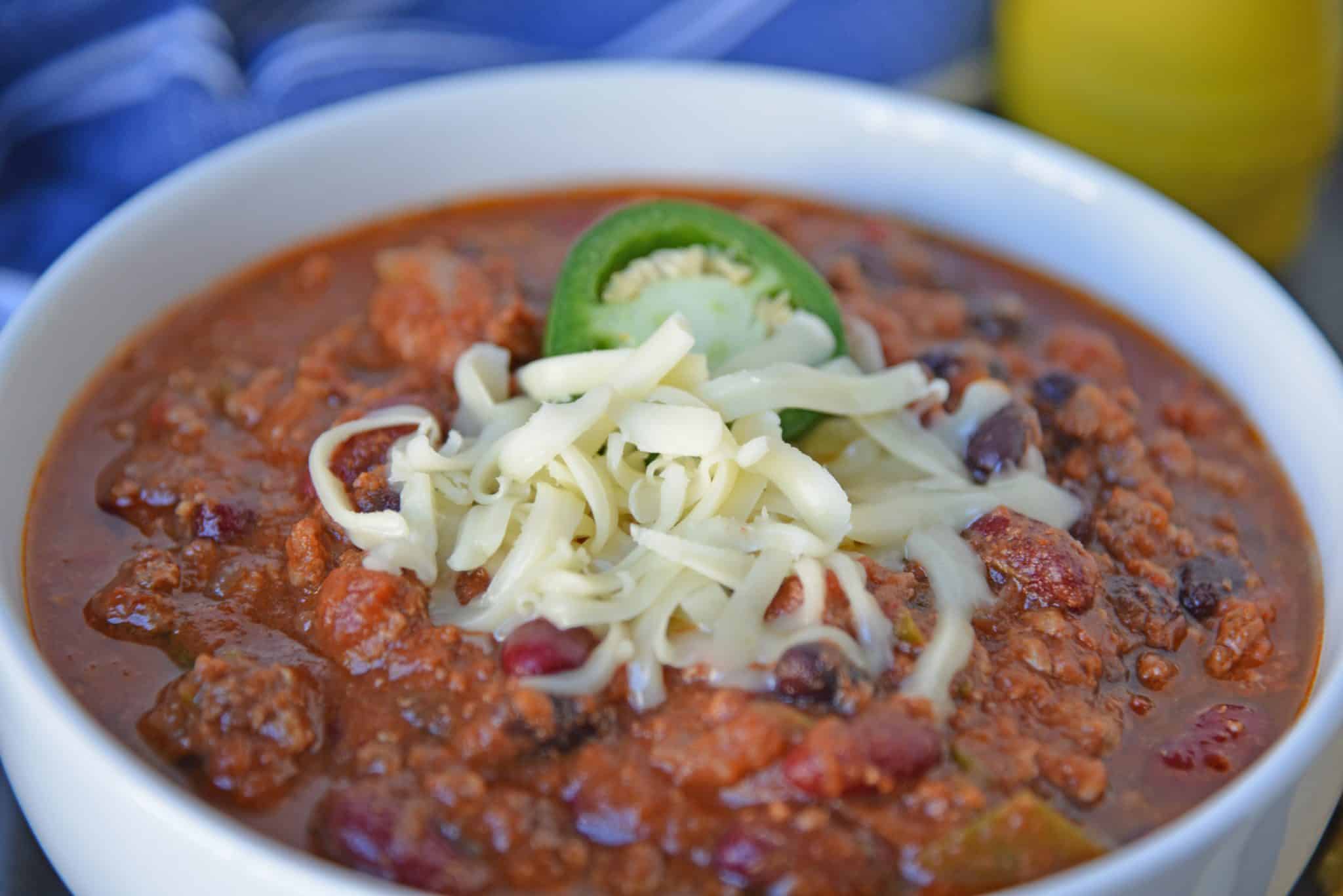 Instant Pot Chili is a gold star chili. A simple chili recipe using jalapeño, chili seasoning, beans and beef ready in just 20 minutes!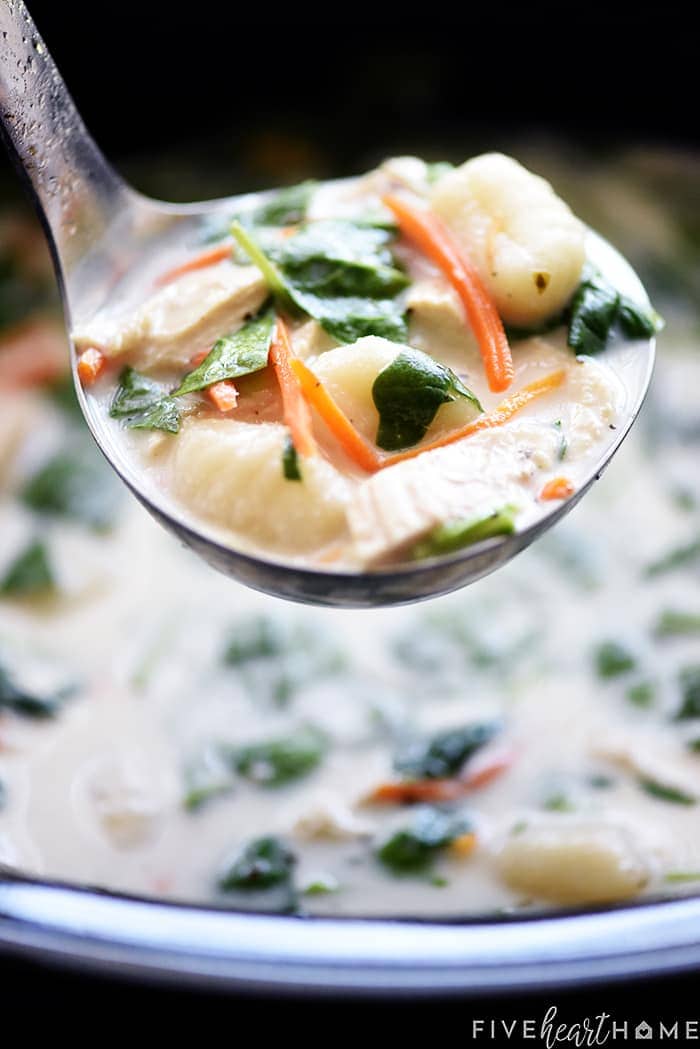 Slow Cooker Chicken Gnocchi Soup is a creamy, lightened-up copycat recipe of the famous Olive Garden classic, made easy thanks to the crock pot! You can find the recipe here.
Instant Pot Chicken Noodle Soup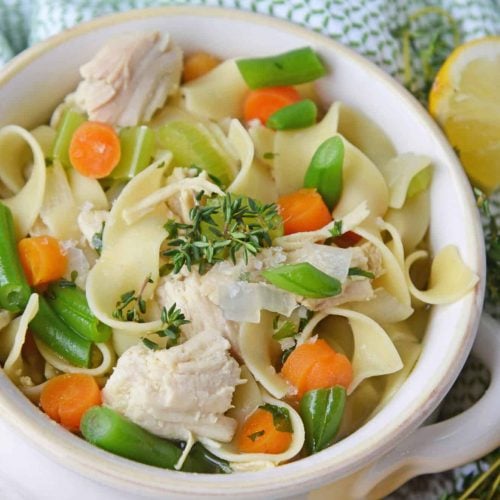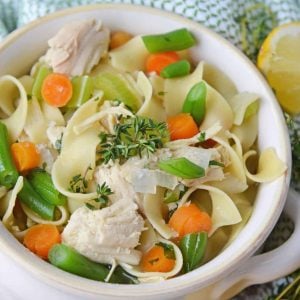 Looking for a homemade chicken noodle soup recipe that you can enjoy all year round? This Instant Pot Chicken Noodle Soup is flavorful and SO easy to make!
Check out these other easy comfort foods:
Cheddar Beer Bread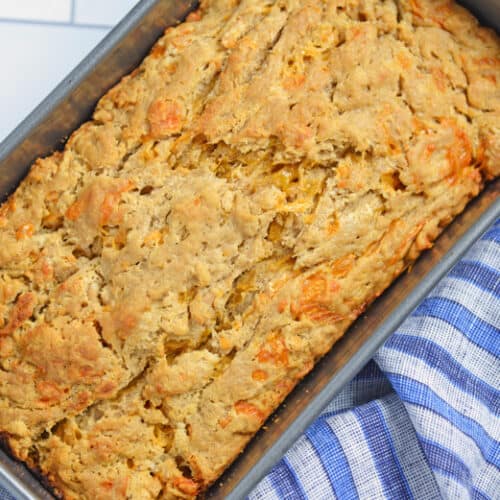 Rich, buttery and cheesy, this easy to make Cheddar Beer Bread only requires 5 ingredients and NO RISING TIME!
Mom's Spaghetti and Meatballs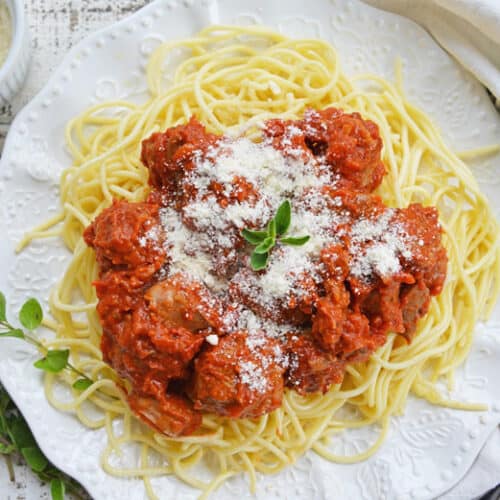 Homemade Spaghetti and Meatballs just the way mom makes them. Just a handful of ingredients makes the perfect sauce.