If you've ever wondered how to make homemade alfredo sauce, this One-Pan Sausage Alfredo Pasta is the perfect recipe to start with!

One-Pan Sausage Alfredo Pasta is an easy, filling one-pan meal the entire family will enjoy. Homemade alfredo sauce included!
Alfredo pasta is actually one of my favorite easy weeknight dishes. I love the creamy, comforting flavor of alfredo sauce and pasta is always an easy meal.
But, of course, I can't just pour canned alfredo sauce over noodles. Before I knew how to make homemade alfredo sauce, I never had any idea how simple it really was.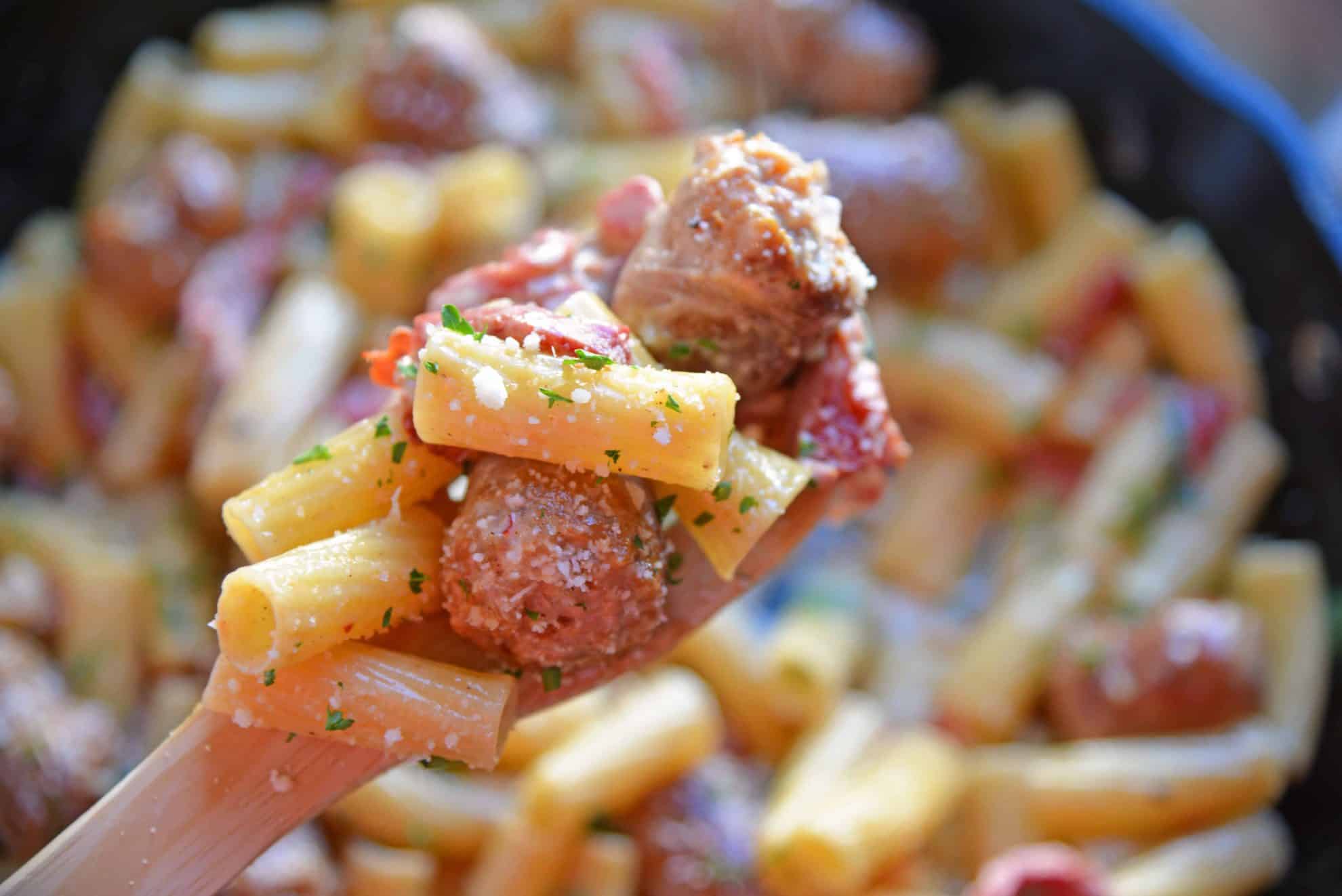 Now I love experimenting with new alfredo pasta recipes by adding in new ingredients. This particular recipe isn't overly saucy, as you can see. Just enough to add flavor to the dish without being heavy.
So, how to make homemade alfredo sauce? The ingredients are so simple. Heavy cream, parmesan cheese, salt and pepper, butter and garlic.
It's truly as easy as melting the butter, cooking the garlic, and melting the parmesan into the heavy cream, until it thickens. Season and then serve over your favorite noodles.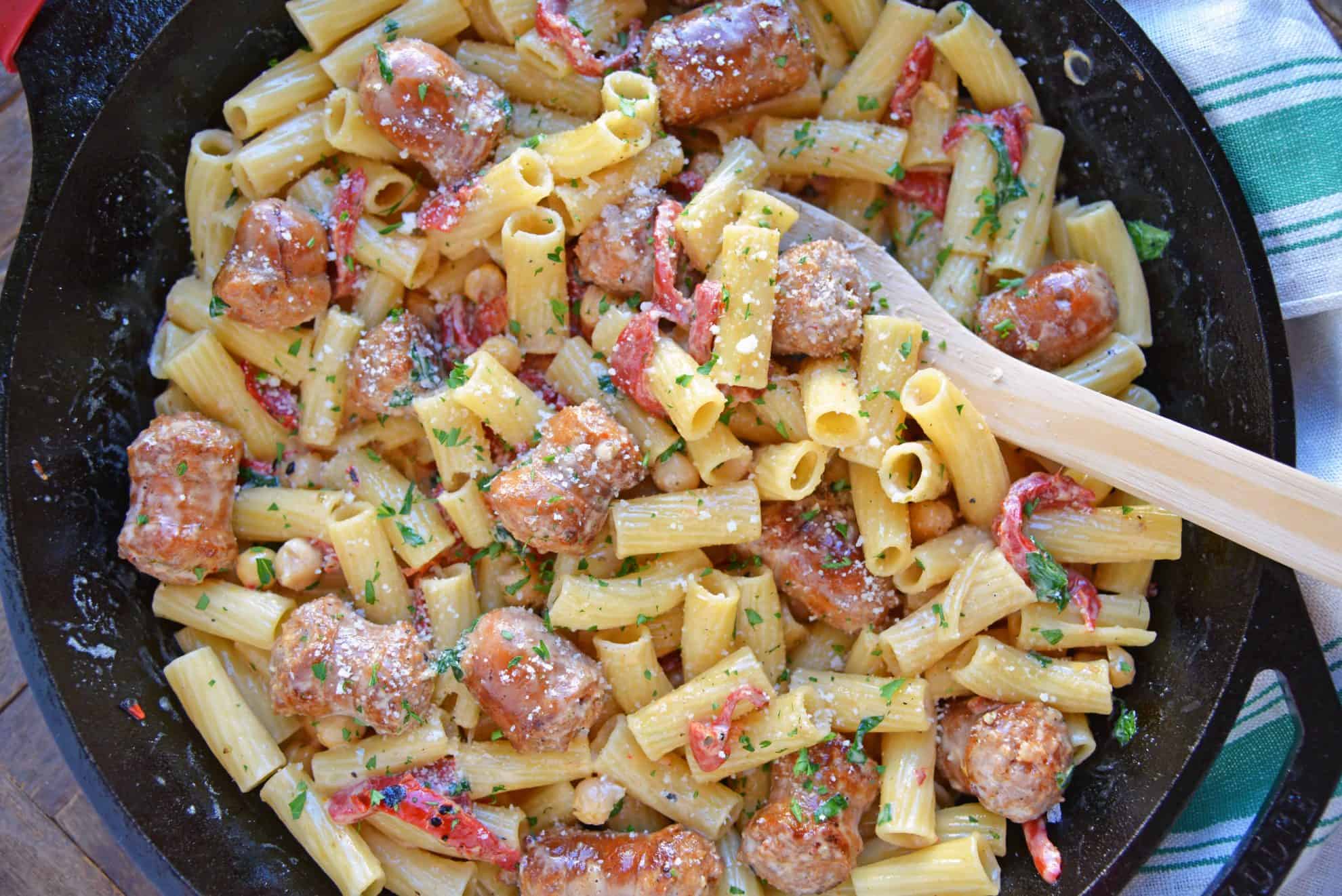 Once you try this homemade alfredo sauce, you'll never go back to the canned stuff again!
This One-Pan Sausage Alfredo Pasta is my latest alfredo pasta hit. It takes the basic alfredo sauce recipe and turns it up a notch with hot Italian sausage links and roasted red peppers.
The spice of those two ingredients balances out the creamy alfredo sauce for an extra pop of flavor.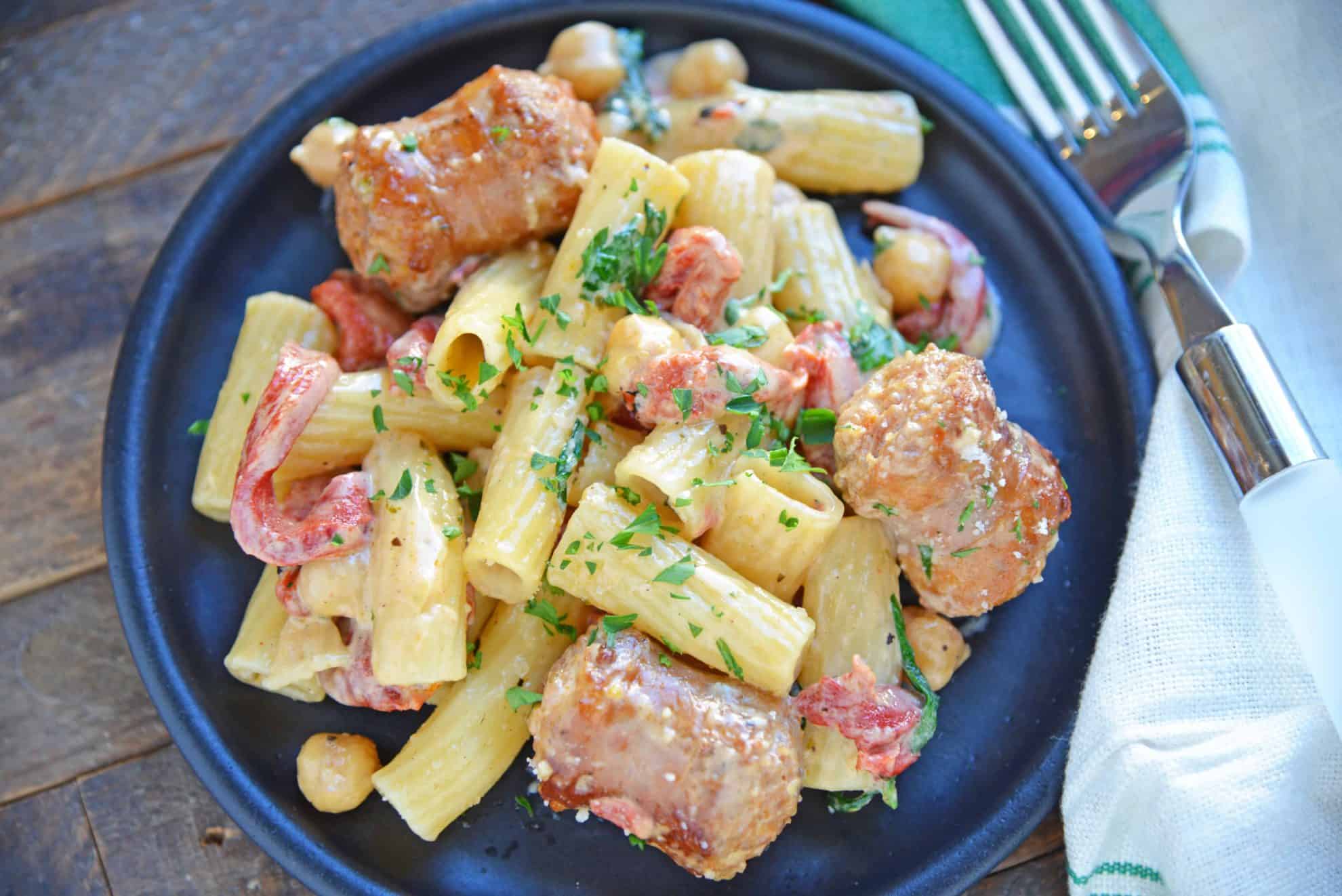 The best part of this One-Pan Sausage Alfredo Pasta is that, you guessed it….it can all be made in just one pot. That means minimal clean-up for me, which is always a win in my book.
If you plan on cooking the pasta in the same pot (which I do), just make sure to use a large one. The other option is to use two pots and cook the pasta at the same time as you're preparing the sauce…it does save a few minutes and sometimes I find that worth the extra dirty pan.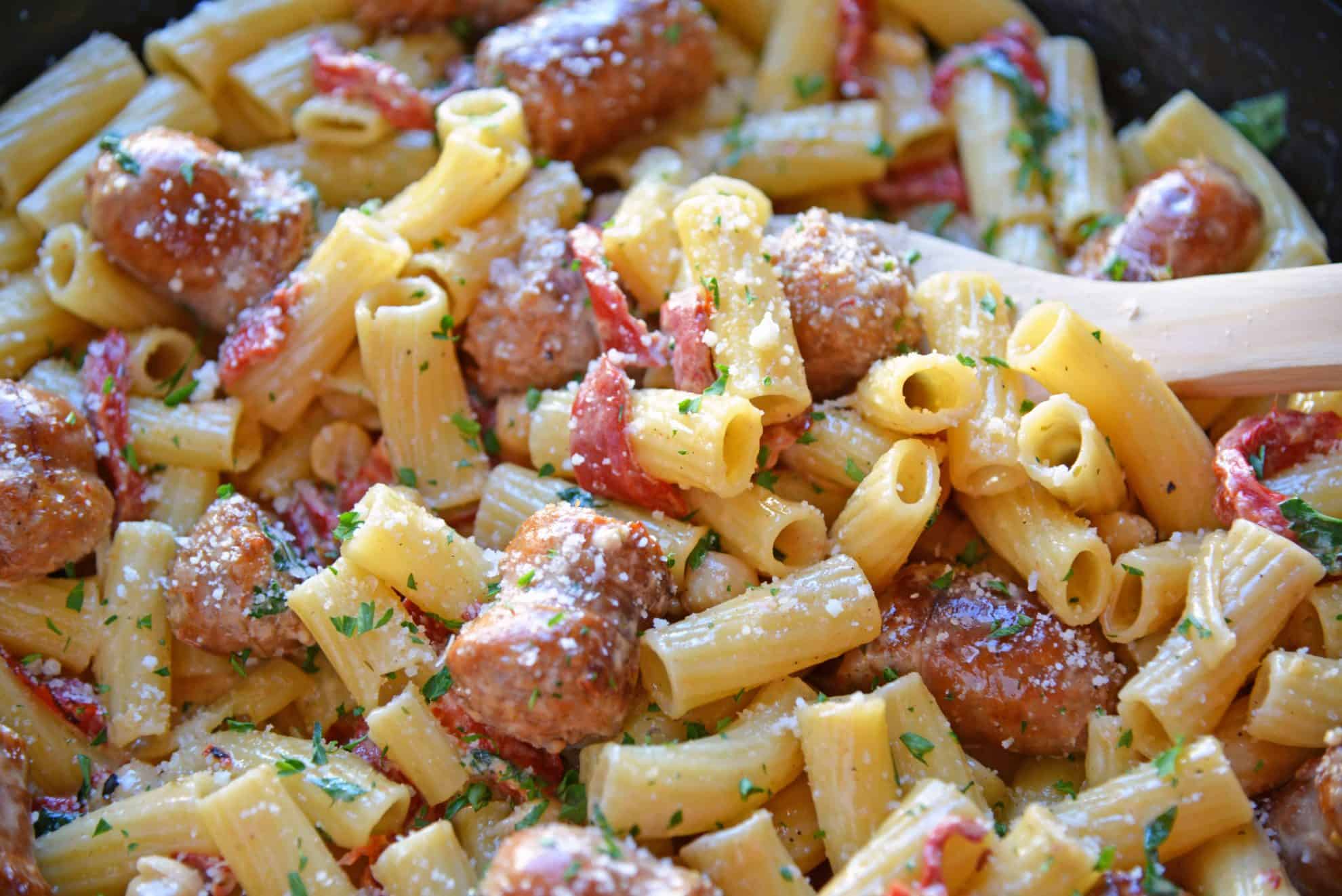 And, of course, if you're not a fan of hot Italian sausage or peppers, you can always use this recipe as a guide of how to make homemade alfredo sauce and add in your own extras.