Just because this recipe is easy, it doesn't mean it's not packed full of flavor and nutrition! This recipe will help you embrace all the sweet potato benefits it has to offer!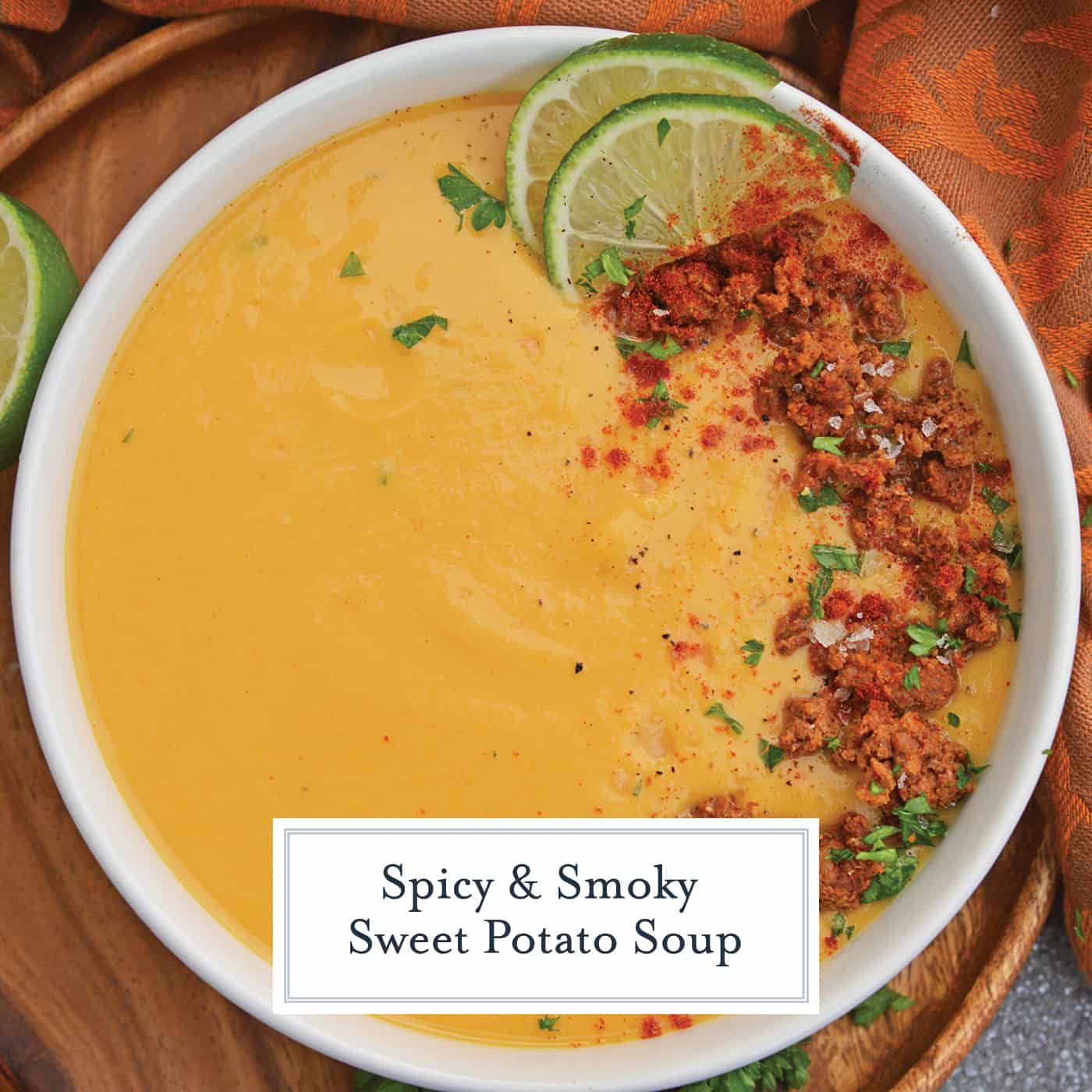 Spicy Sweet Potato soup is a healthy blend of vegetables with a sweet and spicy kick! This soup definitely falls under the category of easy soup recipes.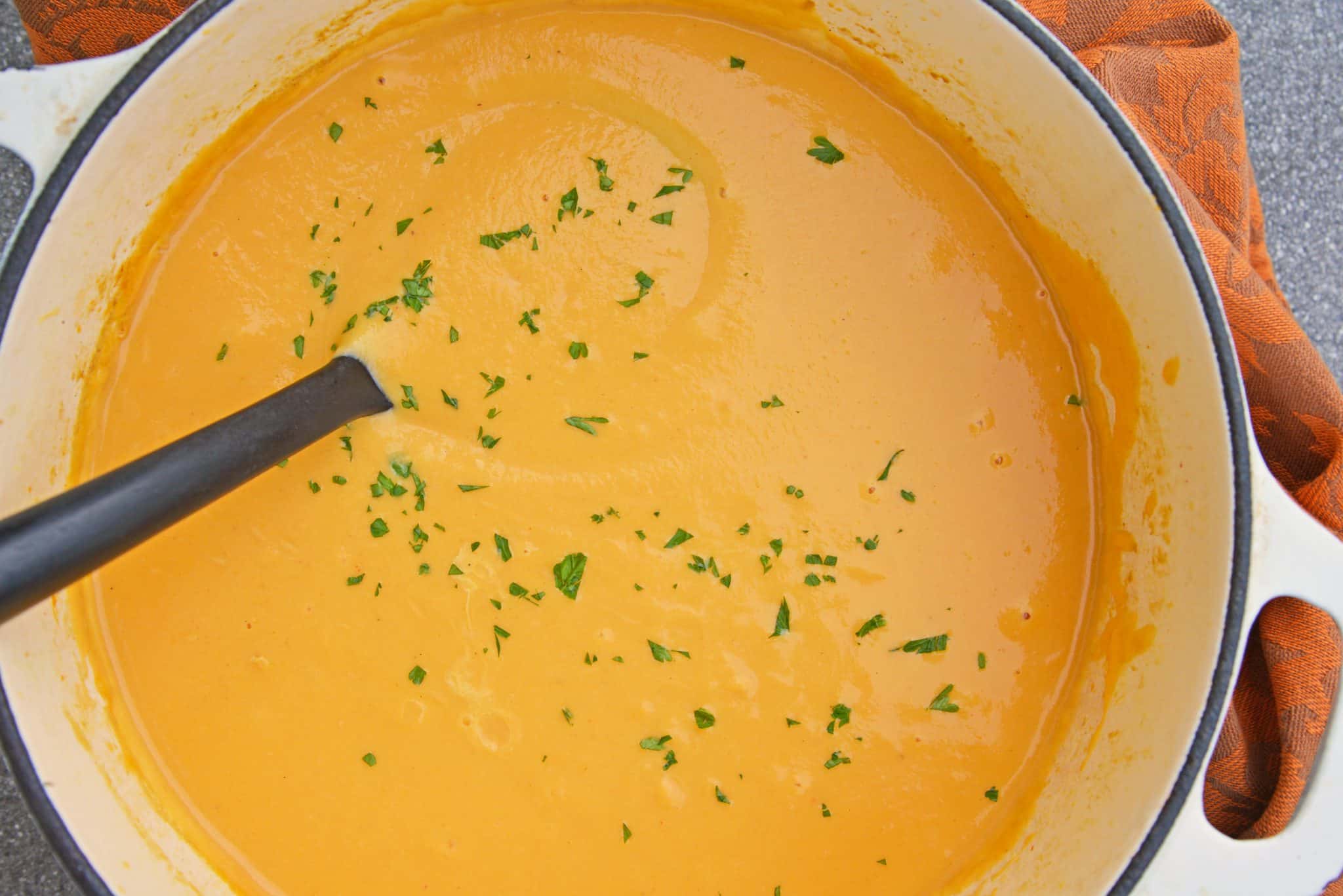 Hubby and I generally have very busy lives. Gym at 5:15am, office by 7, he sometimes travels, home by 5-6pm, house chores, etc. The one thing we bond over every single day (unless one of us is traveling of course) is food.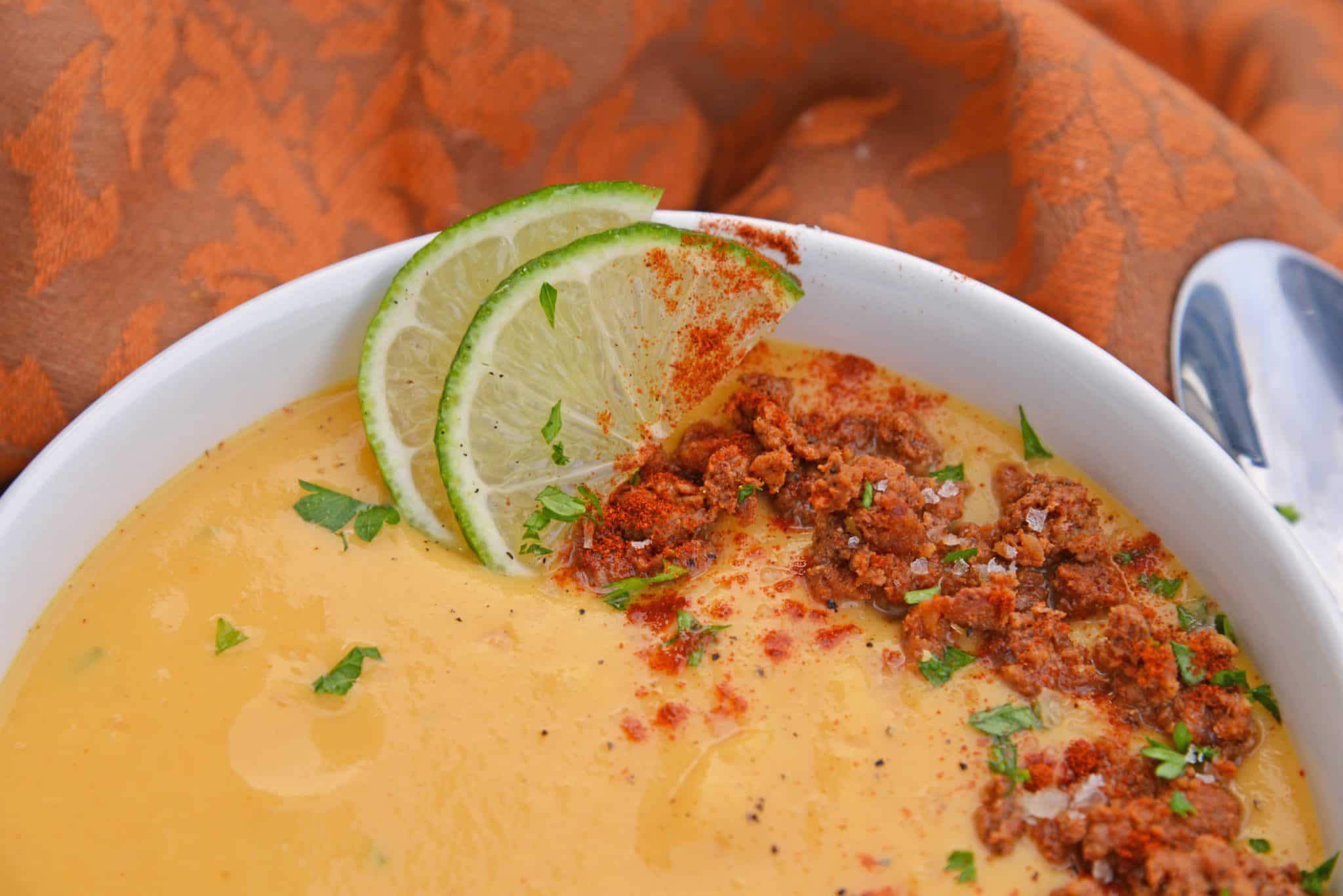 Most often it is dinner, but on one special day our schedules aligned and we realized that we were within 2 blocks of one another around lunch time.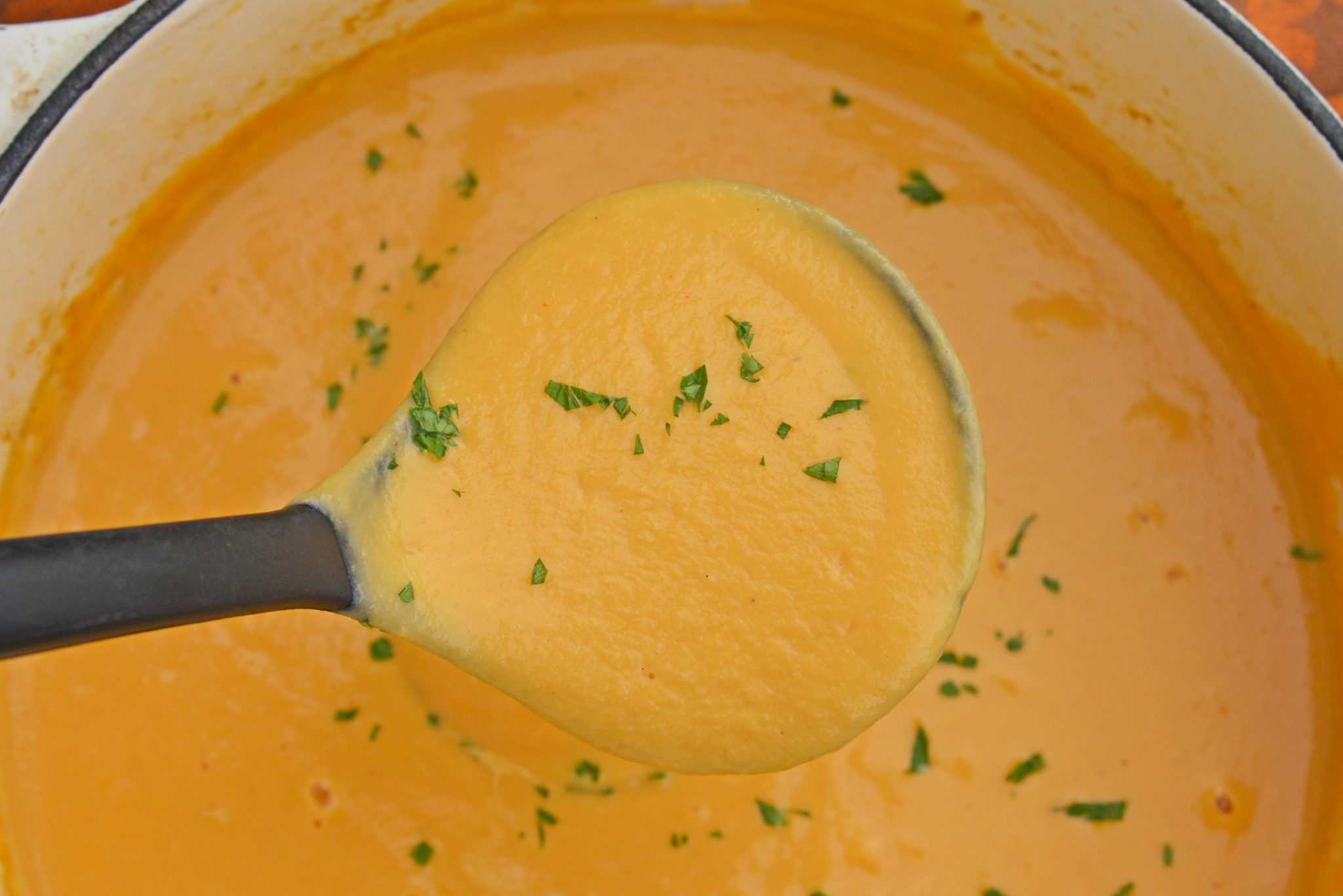 We met at a swanky hotel with a bistro decorated with overstuffed leather chairs and oil paintings of polo matches and fox trots where we shared a bowl of Spicy Sweet Potato Bisque.
We should have just ordered two because we were having an immature spoon fight over the last little bits.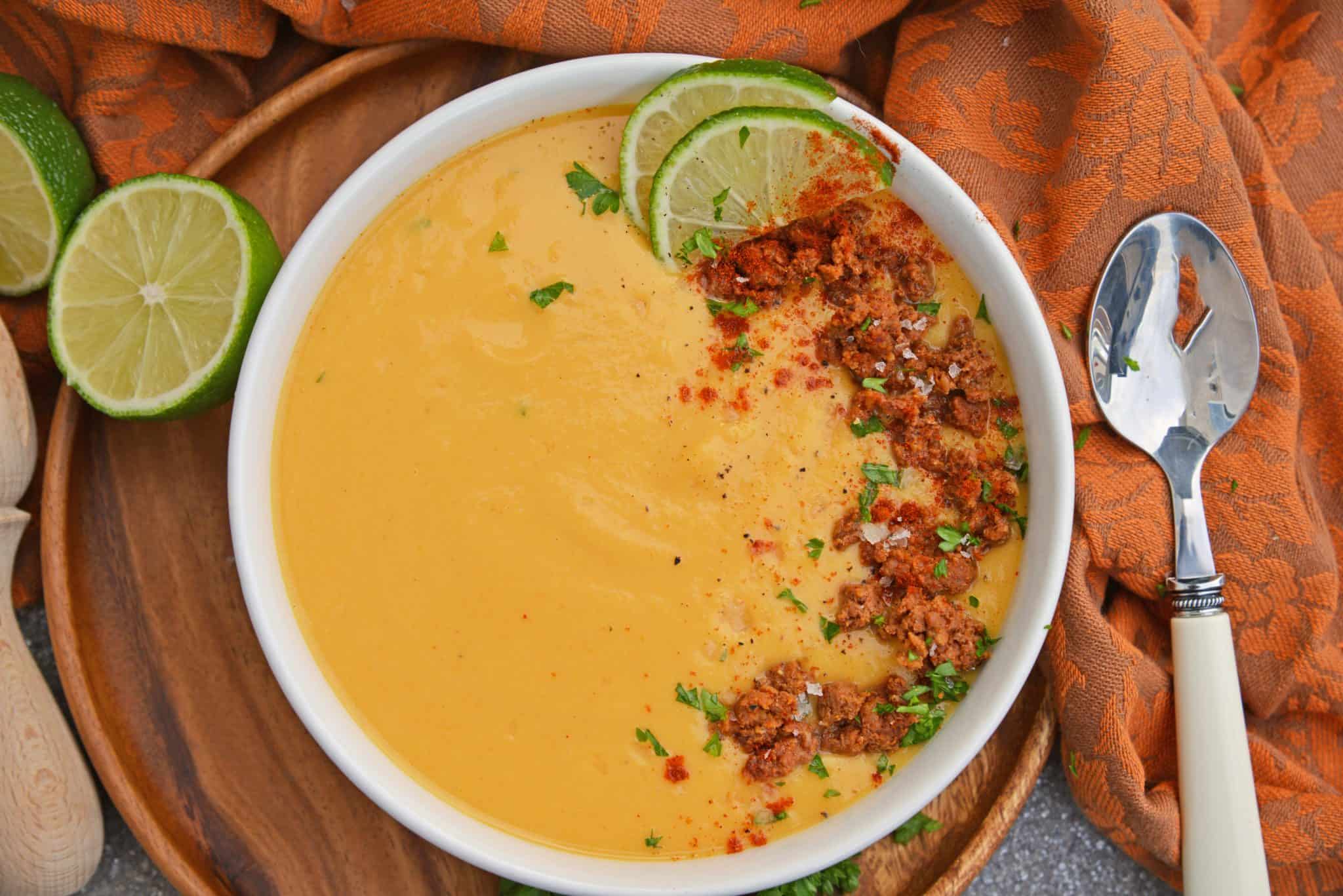 I obsessed over the taste for about a week before I decided to make my own Spicy Sweet Potato Soup, which has the lovely addition of chorizo for both texture and taste. My soup is actually a bisque, but somehow "soup" seems to be more approachable.
Below is the magic that happened. A spicy and sweet, stick-to-your-ribs bisque that you will crave again and again. This sweet potato soup also freezes well and is perfect for lunch.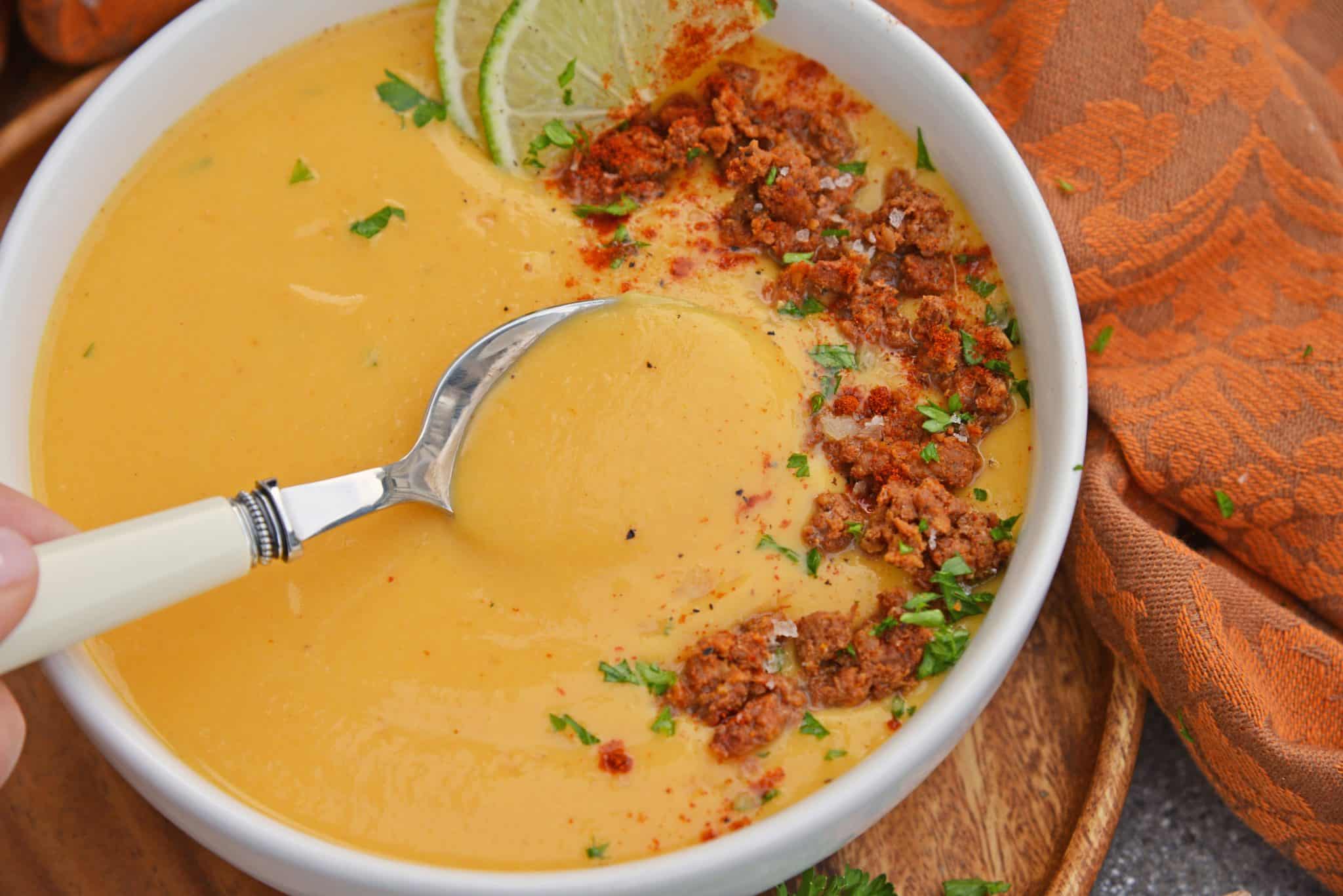 Make as an appetizer entree or side. Control the heat by reducing or increasing chili powders.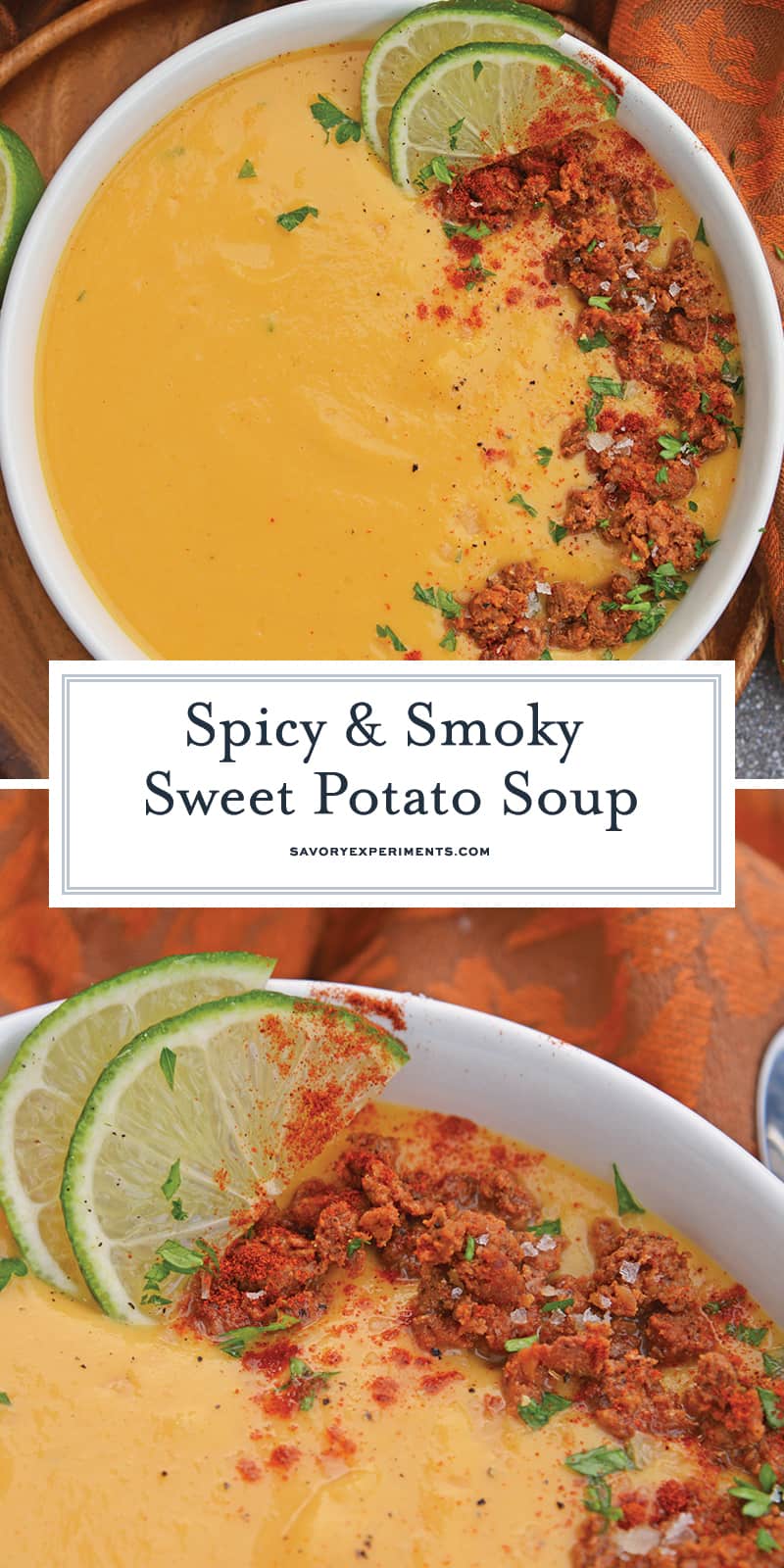 ---
---