The hamburger. Such a simple concept. More often than not, I see people overthinking what makes a good burger. They add loads of spices and treatment of the meat, add-ins and more.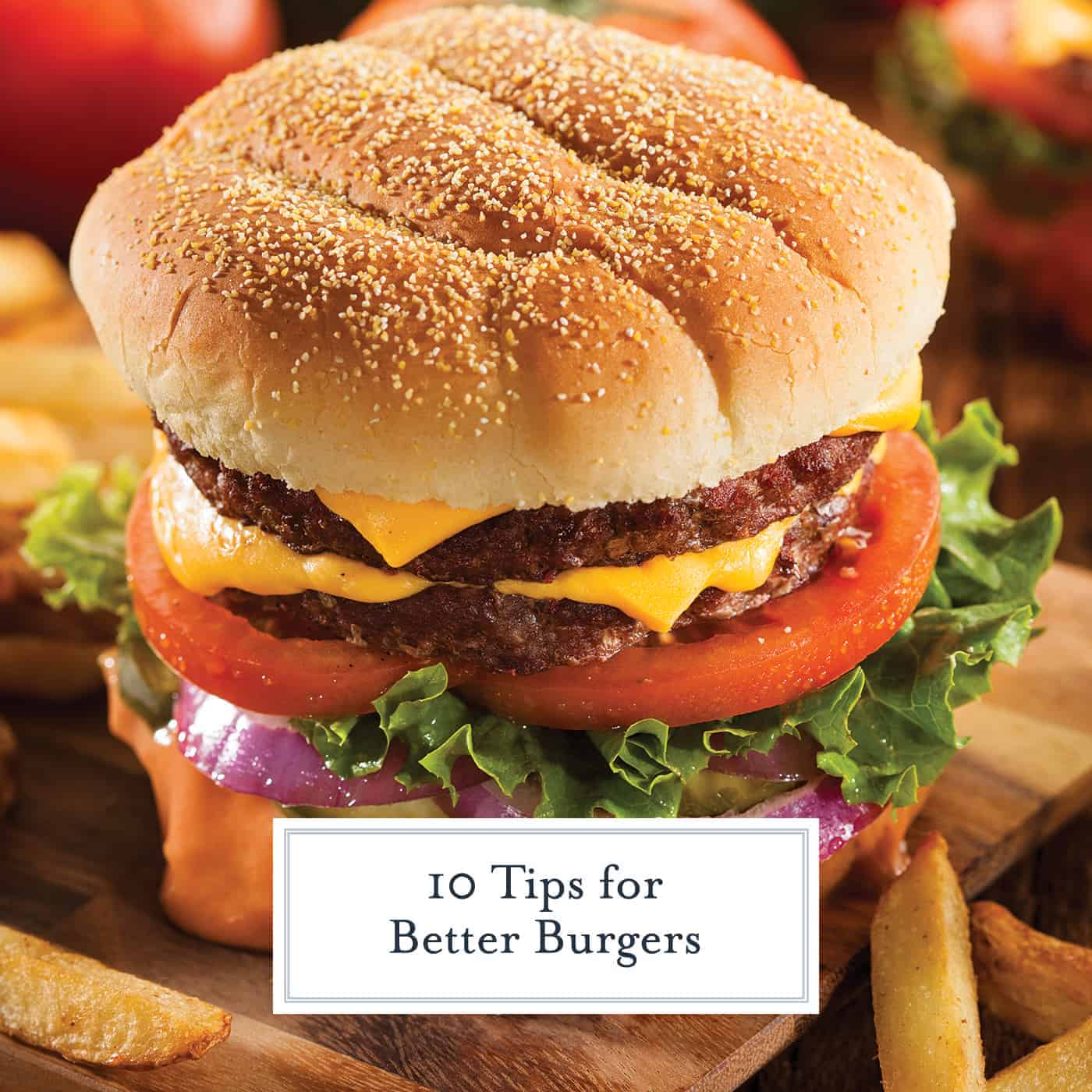 Read these 10 tips for better burgers to make every single hamburger recipe better by miles: juicy, flavorful and delicious!
While some of these steps might enhance your burger eating experience, others might actually be dampening it. Here is a short list of ways to ensure you make the BEST burger each and every time with any recipe!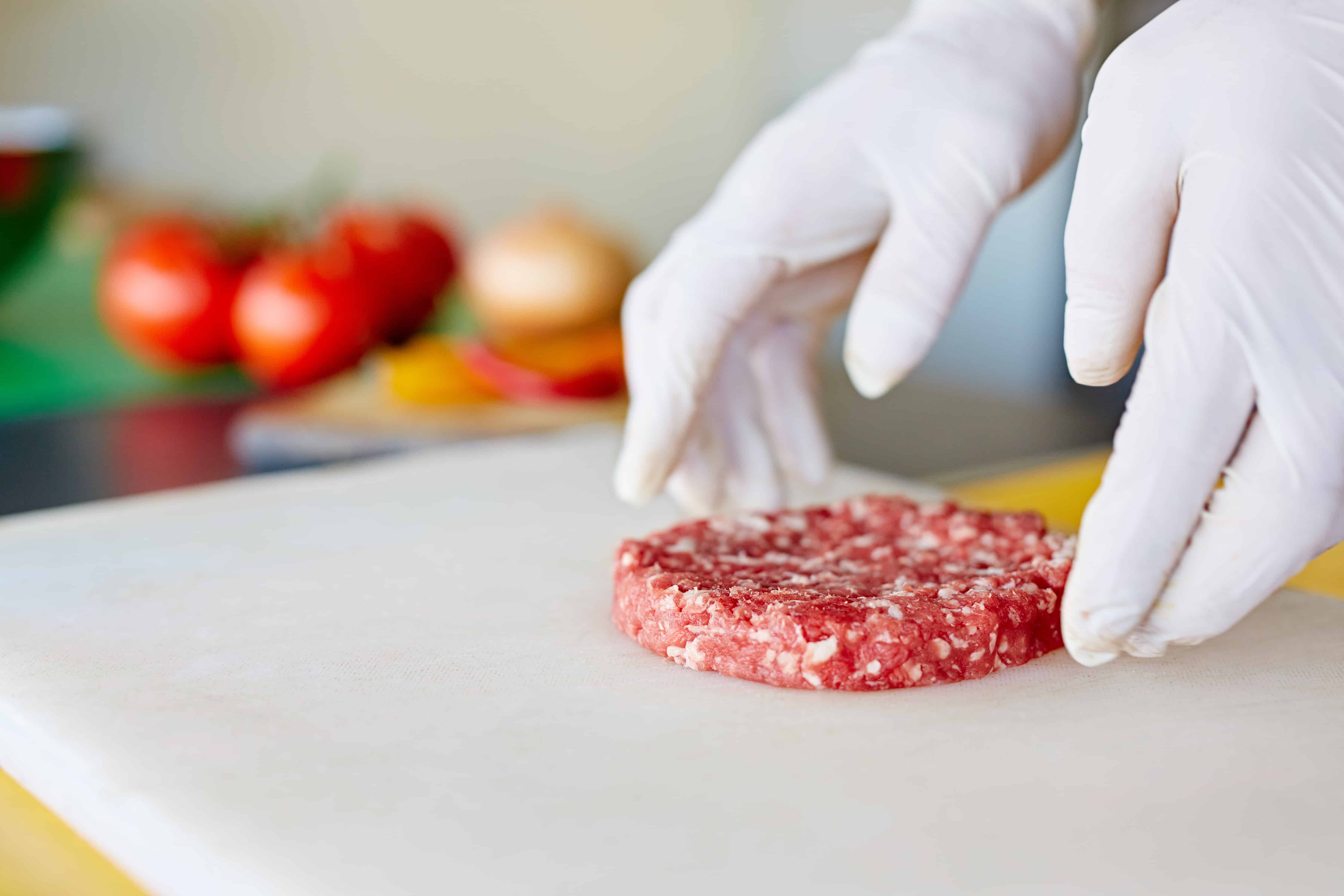 Ground beef, aka called hamburger, is made from ground or finely minced beef. Leftover pieces from larger cuts are often used to ensure that no pieces go to waste, although these pieces are usually fattier and tougher, which is why they are being discarded in the first place.
The process of grinding the meat tenderizers (much like using a meat mallet
) and makes it easier to eat because it shortens the fibers making them simpler to chew (same concept as why you cut steak or a roast against the grain). There four main types of ground beef:
Regular "ground beef": Contains the highest fat content, about 25 to 30%, cut from trimmings of cuts including brisket and shank. It is also the most flavorful and juicy since it has the highest fat content. This is often my beef of choice for making hamburgers, but beware, the patties will shrink a little while cooking since it has a high fat content.
Ground chuck: Contains 15 to 20% fat, cut from trimmings around the shoulder. This cut can also be used for hamburgers and has less fat, often labeled as "lean ground beef," but beware that you may also find that it doesn't hold together as well on the grill (unless you add binders like bread crumbs or egg) and may not be as juicy.
Ground round: Contains about about 12% fat and is ground from the lower end of the animal, near the tail area. This type of ground beef doesn't have much flavor and is sometimes labeled as "extra lean".
It is best for chili or homemade hamburger helper due to the low fat content, eliminating the need to drain the fat. Since it doesn't have much flavor, it really needs to simmer in spices and aromatics to give it taste and to tenderize the meat.
Ground sirloin: This is one of the leanest, but also most expensive, since it is made from a cut of beef that is actually more desirable as a whole. It contains 10% to 14% fat. You might see this one advertised on the menus of restaurants as the "speciality burger", but since it is so lean, it actually needs a lot of help to make it taste good.

So which type of ground beef do you use and how to make the perfect tender burger? Keep reading!
Use good old ground beef with a 80/20 fat content. It will have flavor, be juicy and is fairly inexpensive. If you are grilling, some of the fat will drain off during the cooking process anyhow.
A good burger doesn't need spices and herbs blend into the meat. If I'm adding lots of flavorful toppings, like my Red Wine Shiitake Burger, I don't add anything! If I'm making burgers for a party and they need a little kick, I'll add my Homemade Onion Soup Mix.
Toss, don't blend the meat. Processing too much will create a tough burger. I break the ground beef into little pieces as I add it to the mixing bowl and then gently toss with pre-mixed spices (if I'm using them) before forming into a patty.
Toss and pack your patty instead of kneading. Again, working the meat too much will create a tough burger. I can't stress this enough.
Make uniform patties using a burger press. After removing, score meat and put a small well in the center. This prevents your hamburgers from shrinking up, become bloated in the center and looking like a UFO.
Save the salt for last. Salt will enhance flavor, but it will also dry out your meat. If you are merely seasoning plain meat, wait and season right before you put it on the grill. You can also add salt after the cooking process. I like using a pink Himalayan or Black Salt for a crunchy and impactful finish.
Freeze patties for 30 minutes before putting on the grill. This will help the meat congeal and hold together through the cooking process.
Initially place burgers over direct heat to sear the outside and create the flame grilled look, but then move them to indirect heat to continue cooking. Fire dries things out and you don't want it to take all the moisture out of your burger.
Never, ever, press down on your burger patty with a spatula. This will do nothing but squeeze out those blessed juices (and flavor).
Let them rest before eating. This is an essential step for any piece of meat, but often overlooked for hamburgers. It allows the juices to redistribute and absorb back into the meat fibers. Cutting in too soon will let them to escape to nothing but your plate or cutting board.
Want some burger-licous ideas? Try topping it with Beer and Bacon Sauerkraut, make a Red Wine Shiitake Burger or even a Taco Burger! Don't forget the Fry Stack!
Enjoy your burger!