Summertime means grilling, and these gourmet burger recipes are just the thing for your next grilling night. These unique recipes will make you want to have burger night every night!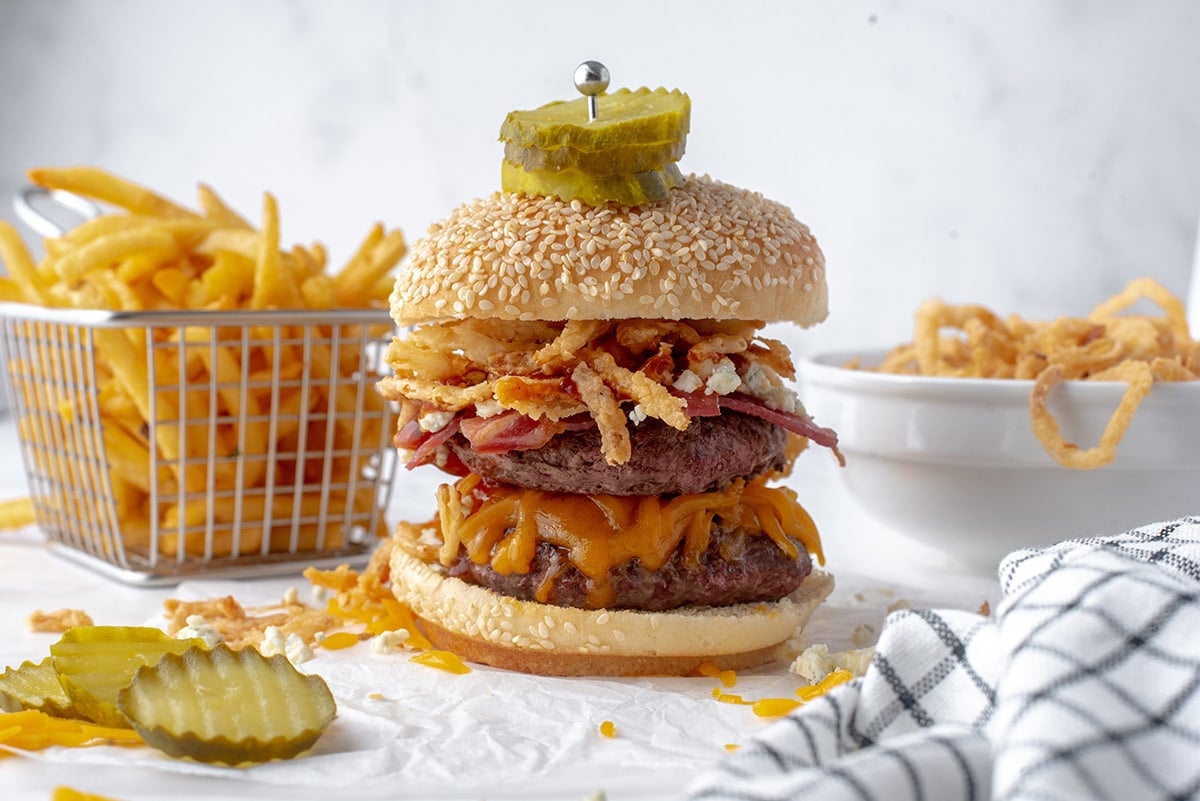 These are the best gourmet burger recipes! If you've ever wondered how to make fancy burgers at home, you are going to be surprised at how easy they are!
I love grilling out during the summer. And of all of the grilling possibilities, like chicken, steaks or even veggies, burgers have got to be my favorite! I always love a classic burger with American cheese and ketchup, but sometimes I like to kick them up a notch.
These gourmet burger recipes are topped with everything from bacon, lettuce and tomato to caramelized onions, onion ring toppers, aioli sauces, spicy pickles and apples and vegetables. The possibilities are endless (and delicious!)
A great burger starts with a the perfect patty. While some of these creations have a special blend of meat and spices, others have nothing but quality ground beef.
Here are a few tips for the best gourmet burger recipes:
Use quality ground beef.
Don't overwork the meat, it can make it tough.
Never press down on the patty while you are cooking it, you'll press out all the juices. Everyone wants a juicy burger!
Allow your burger patty to rest before serving.
Use a bun that can handle the toppings you plan to use- brioche buns, Kaiser and sesame seed rolls are good picks.
Also keep in mind that any of these creations can be made into a chicken sandwich or turkey burger!
Making burgers? Maybe you should also make some hot dogs !