I love quick and easy meals are the name of the game, so this easy chili recipe fits right into my recipe box!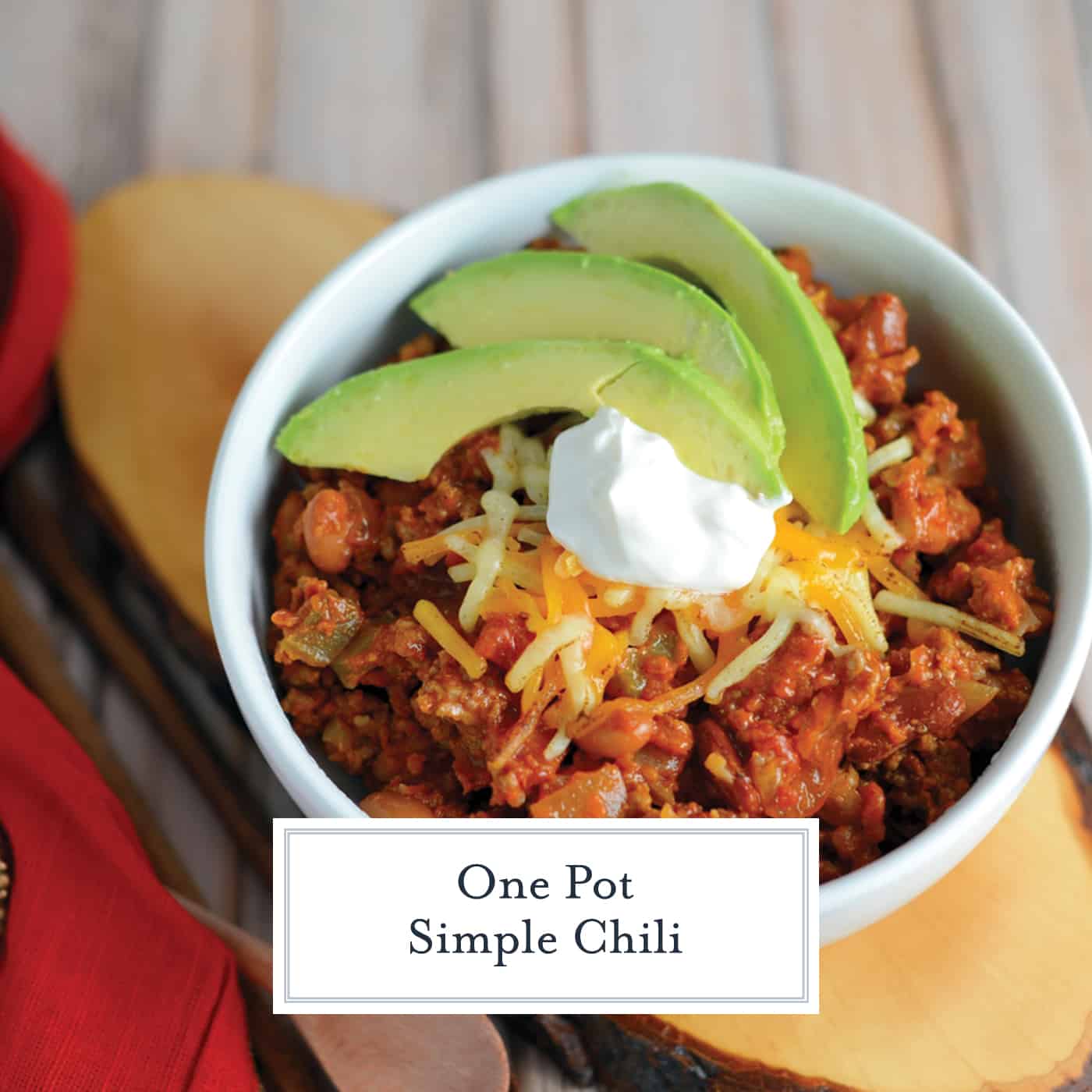 This Simple Chili only takes 30 minutes to throw together and will leave you wanting more. Lean beef, a blend of beans and spices, plus tomatoes and peppers make this packed with healthy ingredients.
I do love slow simmered homemade chili recipes with fresh spices and robust flavor, but let's get real, we don't always have the time. When I get a hankering for chili, I whip up a bowl of my Simple Chili, which, in my opinion is also one of the best chili recipes.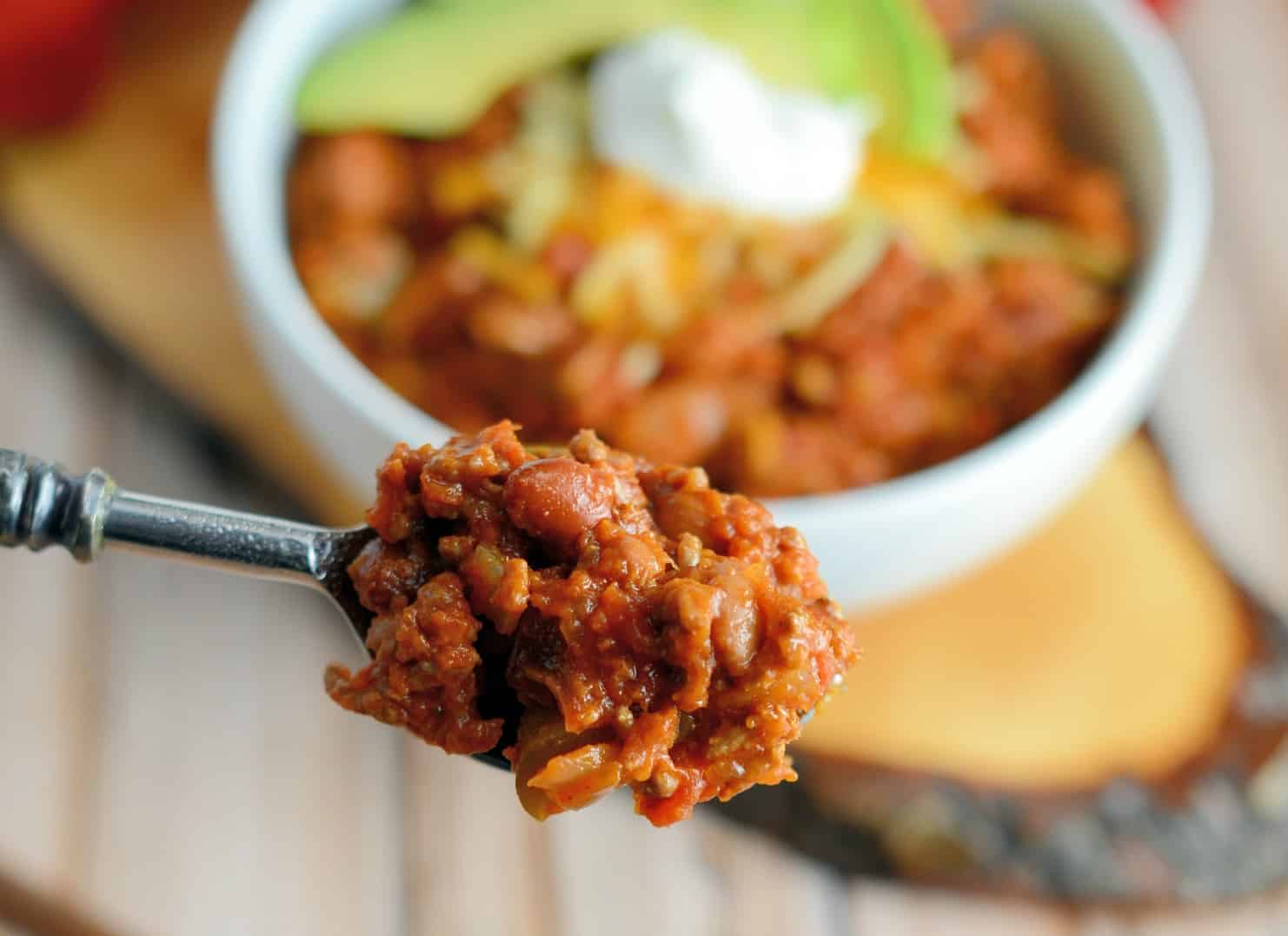 Simplicity is the key. Simple ingredients will lend the best chili. It is just that easy! While the ingredients list looks long, it is a one-pot meal ready in just 30 minutes and several of those ingredients are canned or spices.
There is one unconventional chili ingredient that really amps up the flavor: Worchestire Sauce! Used in so many other recipes to bring out the natural beef flavor, why not chili too?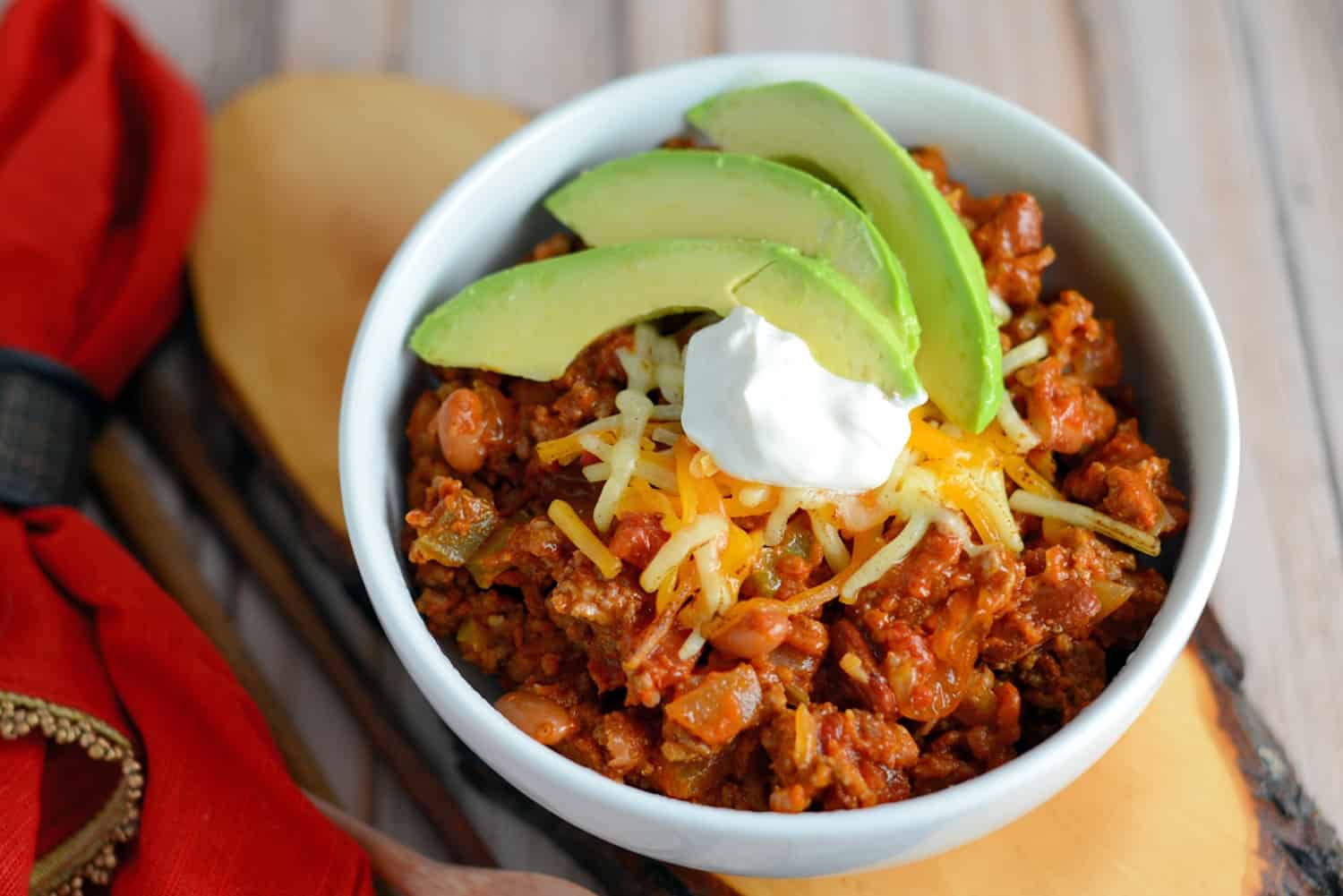 Another thing I love about this quick chili recipe, is that its a one-pot meal. Using a lean beef or turkey means you don't have to stop and drain out all the fat or dirty up another dish. Just brown it and add the rest!
Now time for chili toppings and I'm pretty sure no one will ever be in agreement. Sour cream, avocado, oyster crackers, cheese, more cheese, even more cheese, jalapenos, did I say cheese? Do it up however you'd like or don't dress it at all. My easy chili recipe will be one your family will love!