This is one of the best BBQ sauce recipes out there! You can use this simple yet delicious Homemade BBQ Sauce as a marinade, condiment, sauce, or even for basting!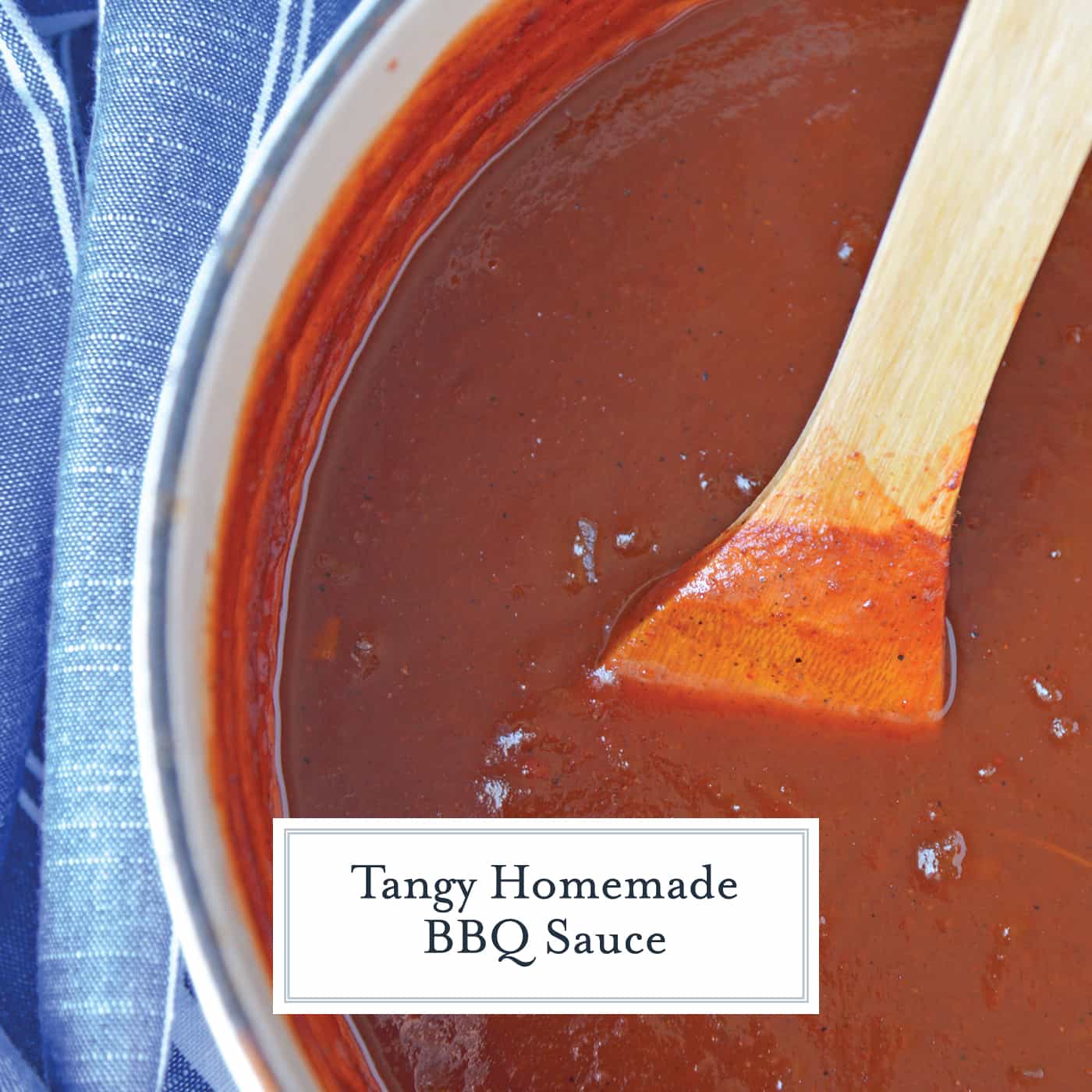 Homemade BBQ Sauce is an easy recipe that you can make at home! All you need is some ketchup, onion, lemon juice, Worcestershire sauce, vinegar, and spices!
Since having my Homemade BBQ Sauce, recipe courtesy of my mother, hubby has vowed to never eat bottled BBQ sauce again. Hands on time is minimal and it can be made in large batches and frozen.
There is nothing like making your own homemade sauces and dressings right in your own kitchen. It not only saves you money, but you most likely already have all the ingredients in your pantry ready to go!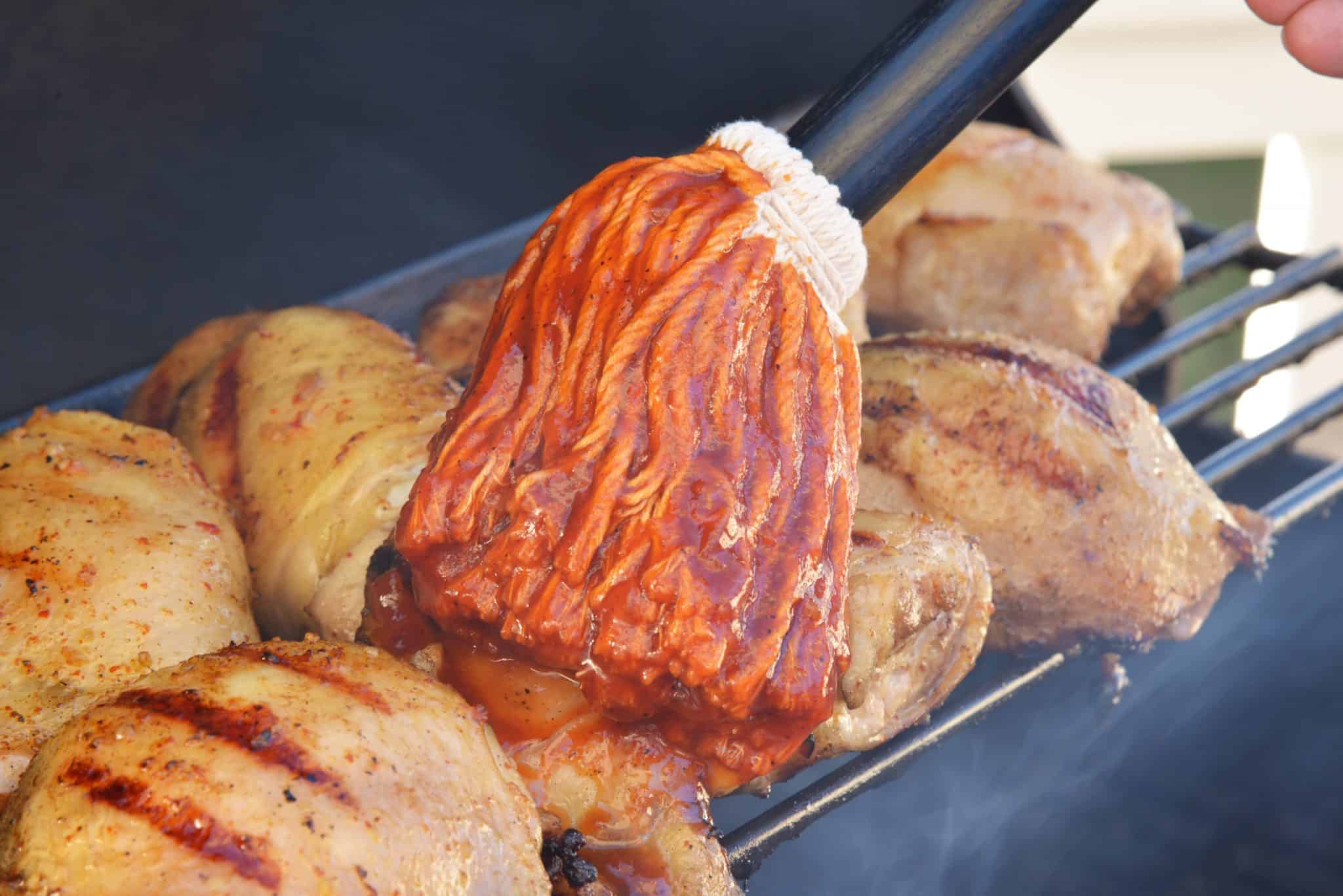 Ketchup, lemon juice, Worcestershire sauce, cider vinegar, white onion, ancho chili powder, chipotle powder, salt, brown sugar, and water. 10 ingredients to make the best Homemade BBQ Sauce ever! What more could you ask for?
Serve on seafood, chicken or beef. Add it to pork or chicken in the slow cooker for 4 hours for a mind blowing pulled pork or chicken. Always make a little extra so you have some on hand ready to go!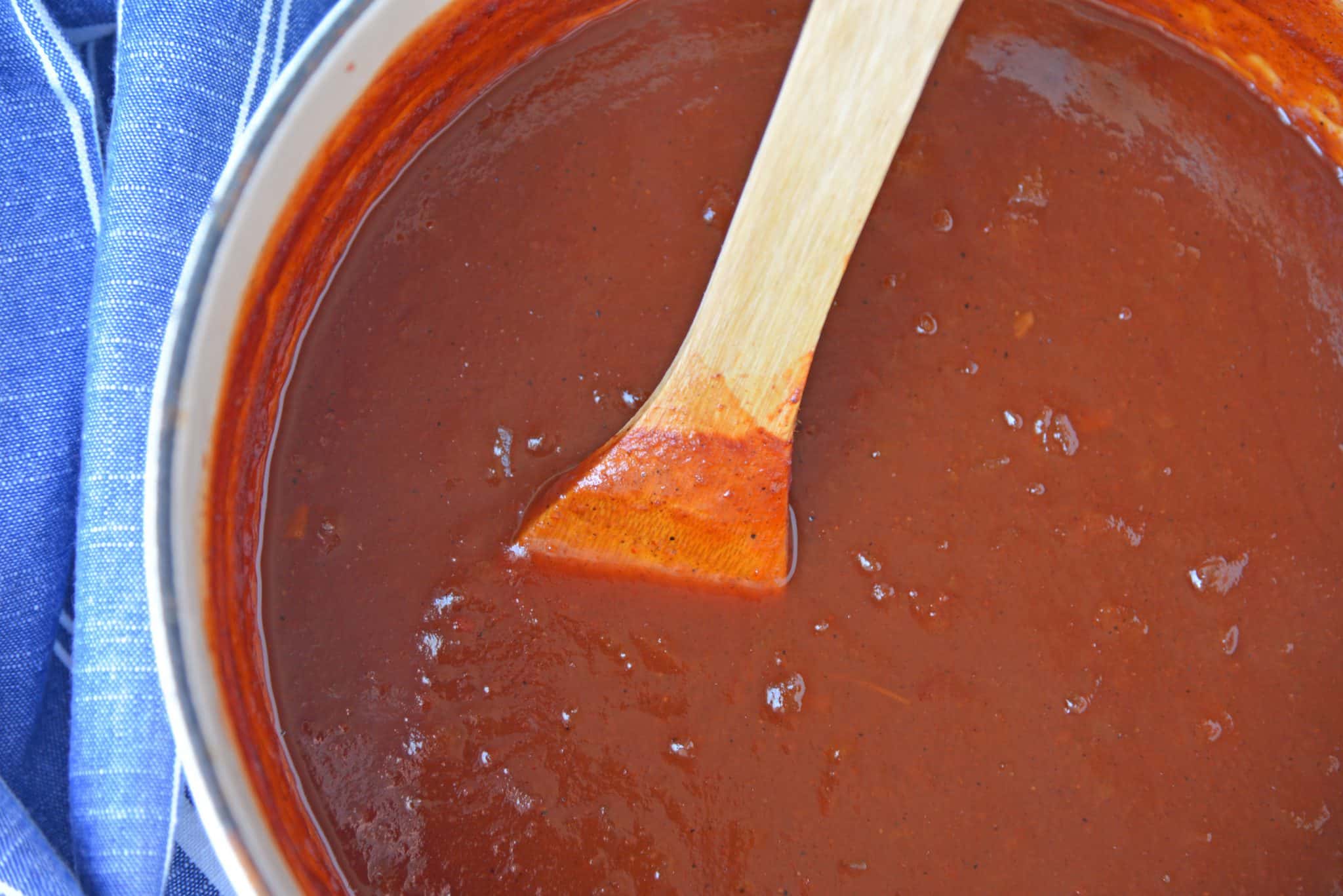 Did you know that the origin of BBQ sauce could potentially be from when the first American colonies started to come together in the 17th century? Amazing right, I had no idea!
They say that there are two states, North and South Carolina, that the source of two original sauces can be traced back for most of the BBQ sauces that you will find in America today. Now most states have their own versions of BBQ sauce that vary in different tastes.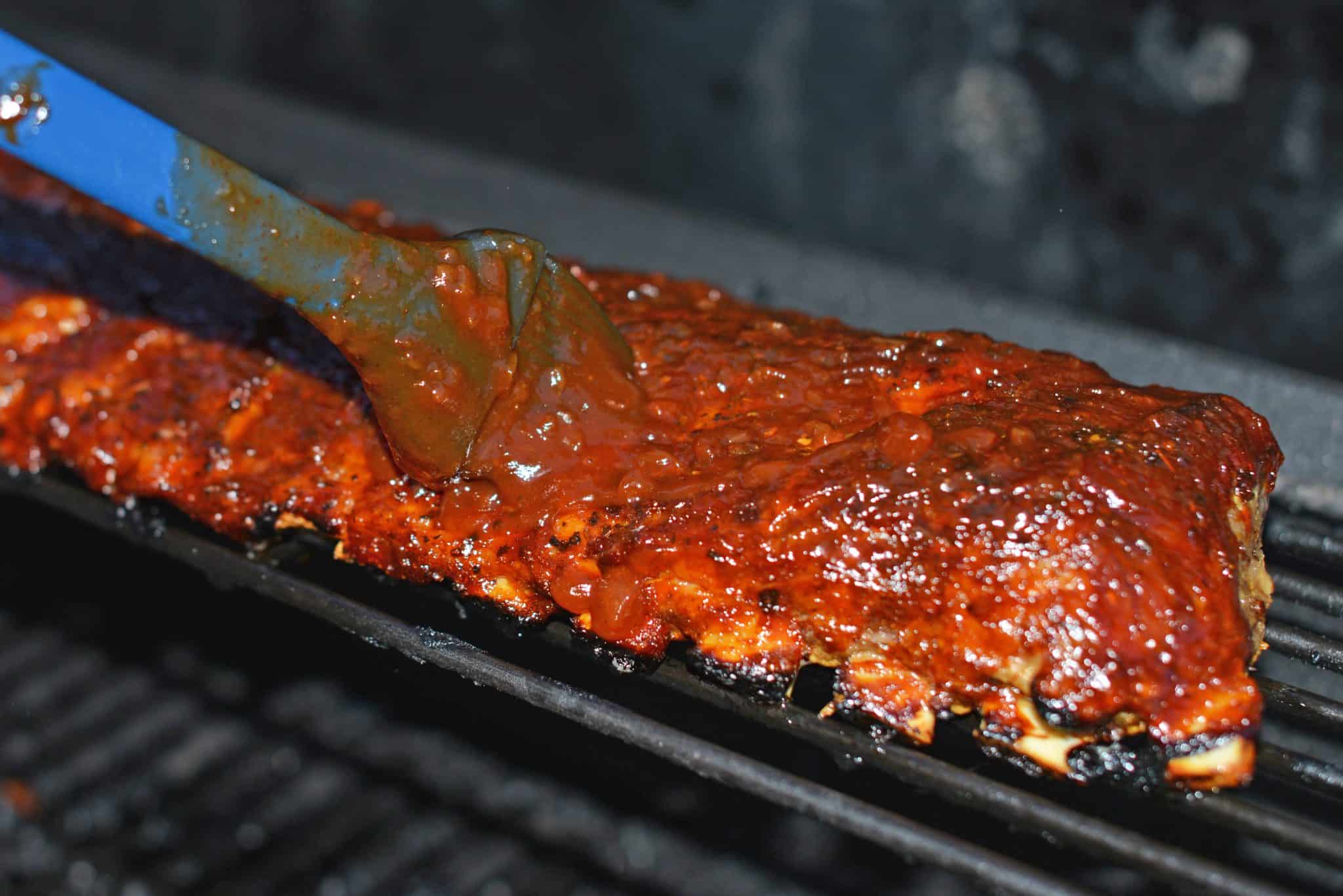 Even going from northern and southern states in America, you will find a different style of sauces. In the north they use a tomato base, and in the south you'll find that they use mustard or vinegar. All around the world you will find different variations of flavor! It's what makes each countries food unique.
If you enjoyed this BBQ sauce recipe, check out these easy sauce recipes: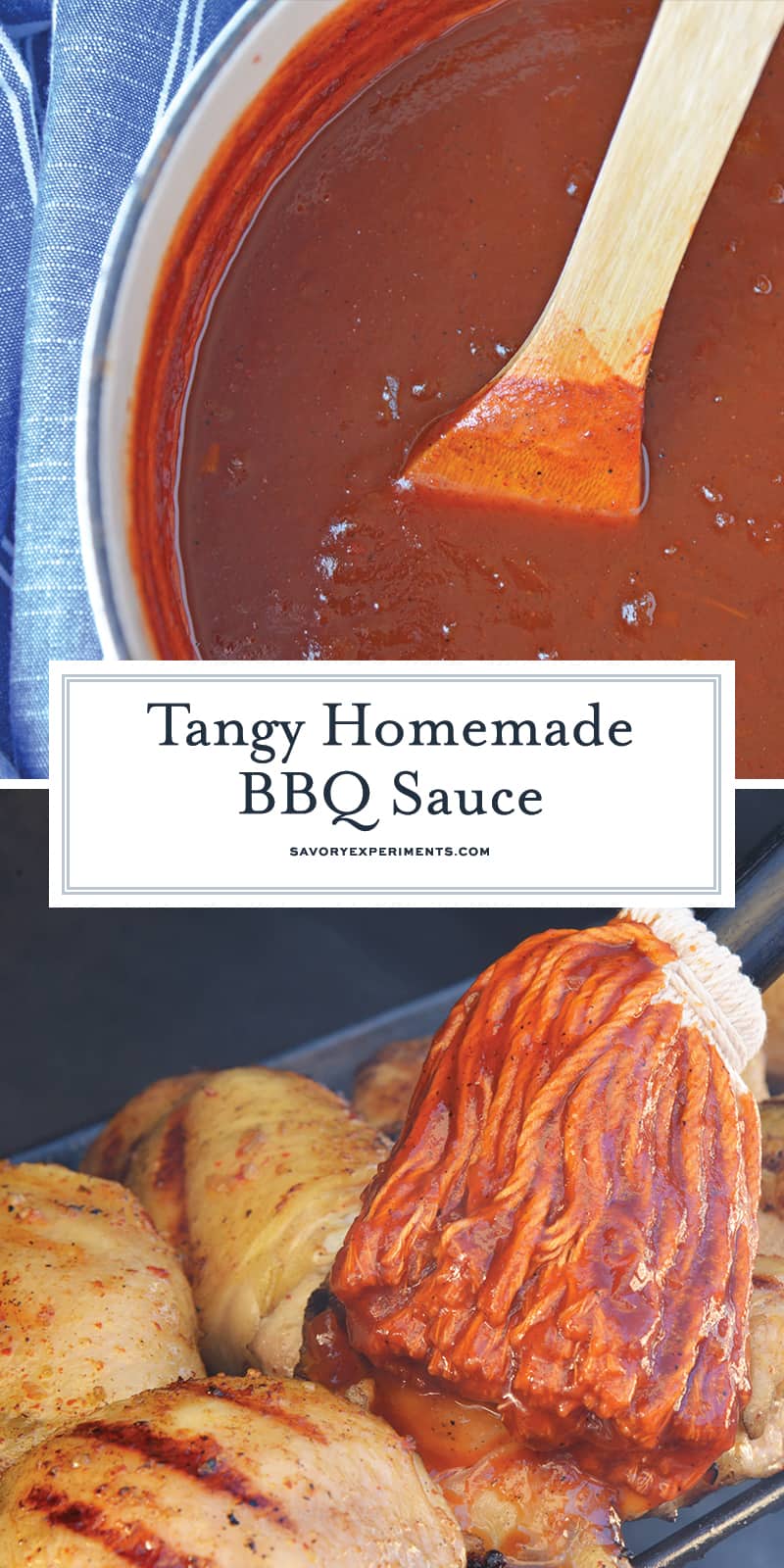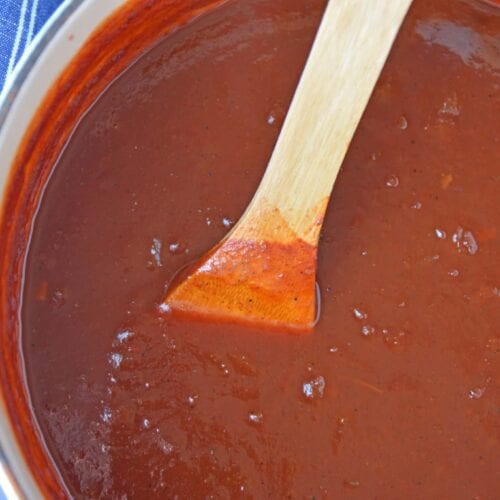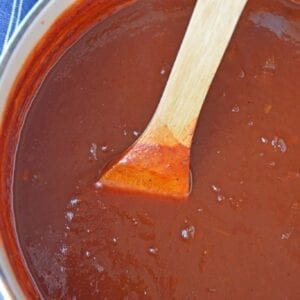 Homemade BBQ Sauce
Keyword:
Homemade BBQ Sauce
Ingredients
4

cups

ketchup

1

large white onion

, minced

1/2

cup

lemon juice

1/4

cup

Worcestershire sauce

1/2

cup

cider vinegar

2

tablespoons

chili powder

2

tablespoons

ancho chili powder

2

tablespoons

chipotle powder

1

teaspoon

salt

1

cup

brown sugar

, packed

1/2

cup

water
Instructions
Place all ingredients in enameled pot or Dutch oven. Place over low heat. Bring to a simmer.

Continue to cook at a low simmer for 2 1/2 hours, stirring every 15-20 minutes to prevent scorching. Mixture should significantly reduce, darken in color and thicken.

Remove from heat and serve or use immediately.* Enjoy your Homemade BBQ Sauce!
Recipe Notes
*If you prefer a smooth BBQ sauce, use an immersion blender to blend it out. 
Nutrition Facts
Homemade BBQ Sauce
Amount Per Serving
Calories 219
Calories from Fat 9
% Daily Value*
Fat 1g2%
Sodium 1279mg56%
Potassium 528mg15%
Carbohydrates 52g17%
Protein 2g4%
Vitamin A 2325IU47%
Vitamin C 9.6mg12%
Calcium 61mg6%
Iron 2mg11%
* Percent Daily Values are based on a 2000 calorie diet.