Looking for a new homemade BBQ sauce? Try making it with your favorite cola with Cola BBQ Sauce!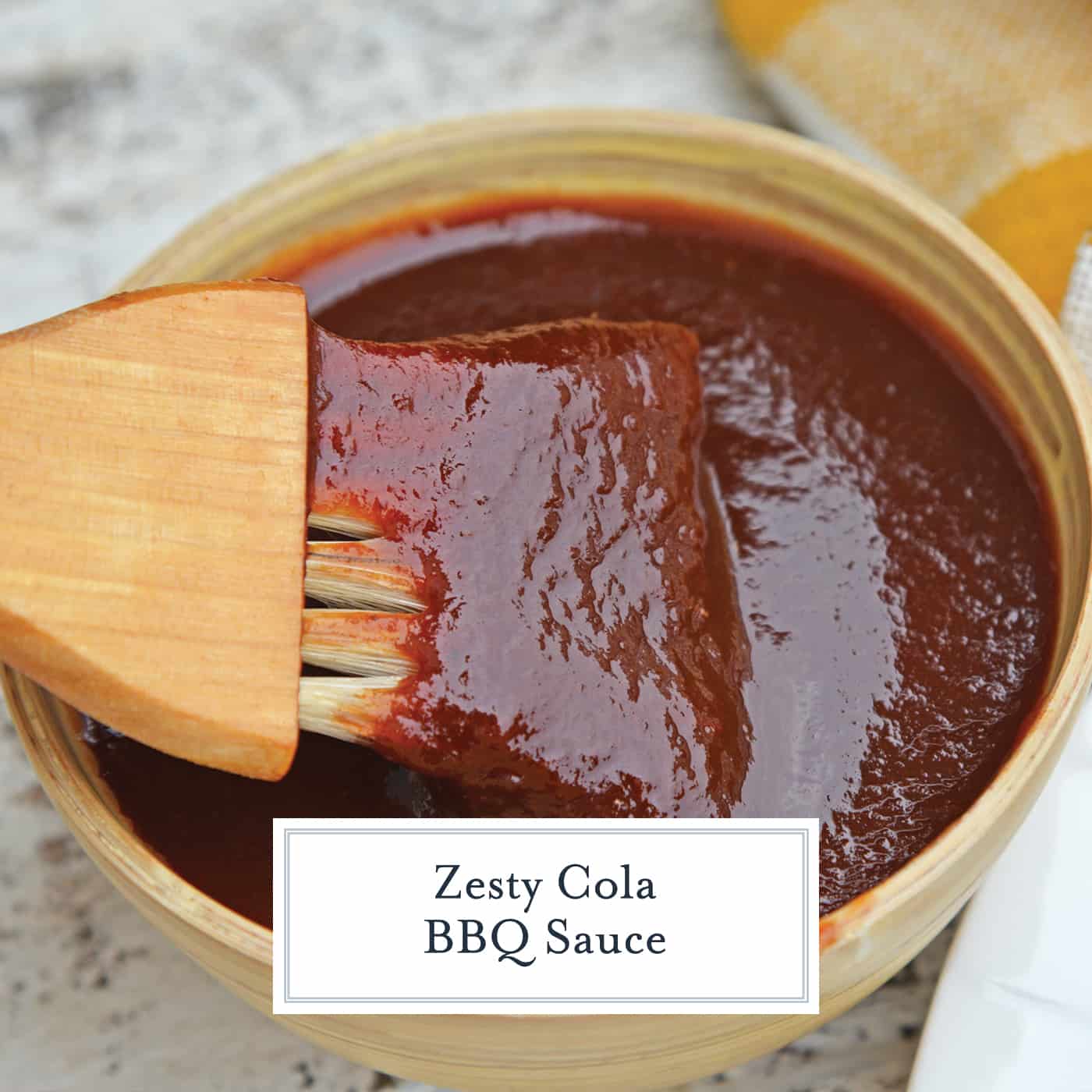 Coca Cola BBQ Sauce Recipe
Zesty Cola BBQ Sauce is delicious on anything grilled including chicken, ribs, brisket and pulled pork. It only takes 10 minutes to make. Seriously- no sweat.
I admit it, I had my doubts. I had heard of Coke Ham in the crockpot and Coke BBQ Sauce, 7-UP Biscuits, even 7 Up cake, and so on, but the thought of cooking with soda just baffled me.
But the logic makes sense. It has syrup (sugar) that helps tenderize and also flavor meats, especially those that are particularly stringy. So I finally tried it. Any homemade BBQ sauce has some sort of sugar whether it be brown, molasses, maple or other varieties.
And BBQ sauce comes in a wide variety of taste, base and color, so why not? This particular sauce is more smokey and sweet than spicy and hot.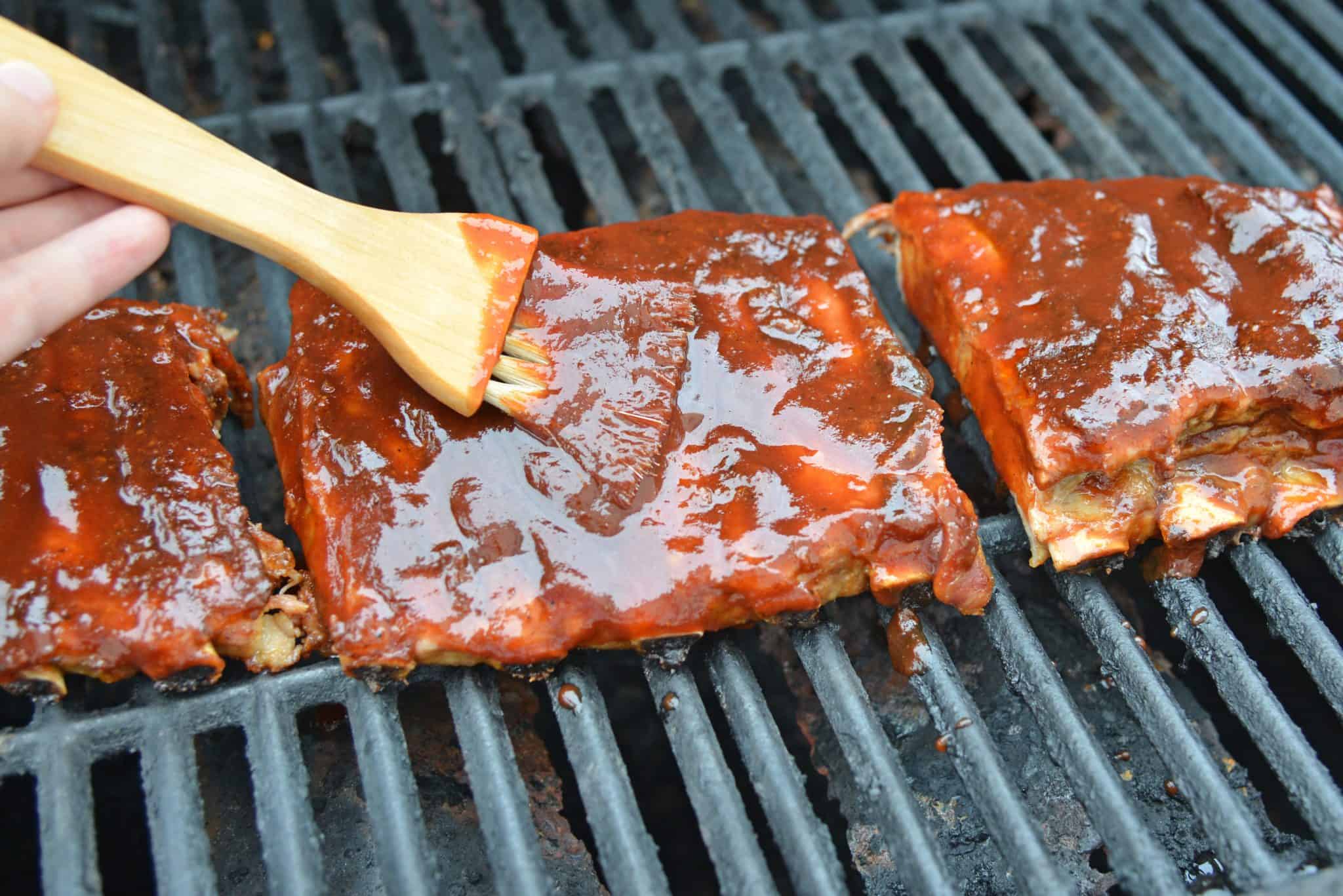 Regional BBQ Sauce
Let's start with the basics of BBQ sauce. Here they are by region:
Alabama White Sauce– It gets its name from being a mayonnaise based BBQ sauce and being more white (actually pink).
East North Carolina– Simple and basic, they only use vinegar (usually apple cider), red pepper flakes and salt. All that other stuff is for sissies.
West North Carolina- They took it up a notch from the East and adding ketchup and brown sugar to mellow out the vinegar.
South Carolina- They like to use mustard as a base instead of ketchup. Nothing fancy, usually just your run-of-the-mill yellow mustard.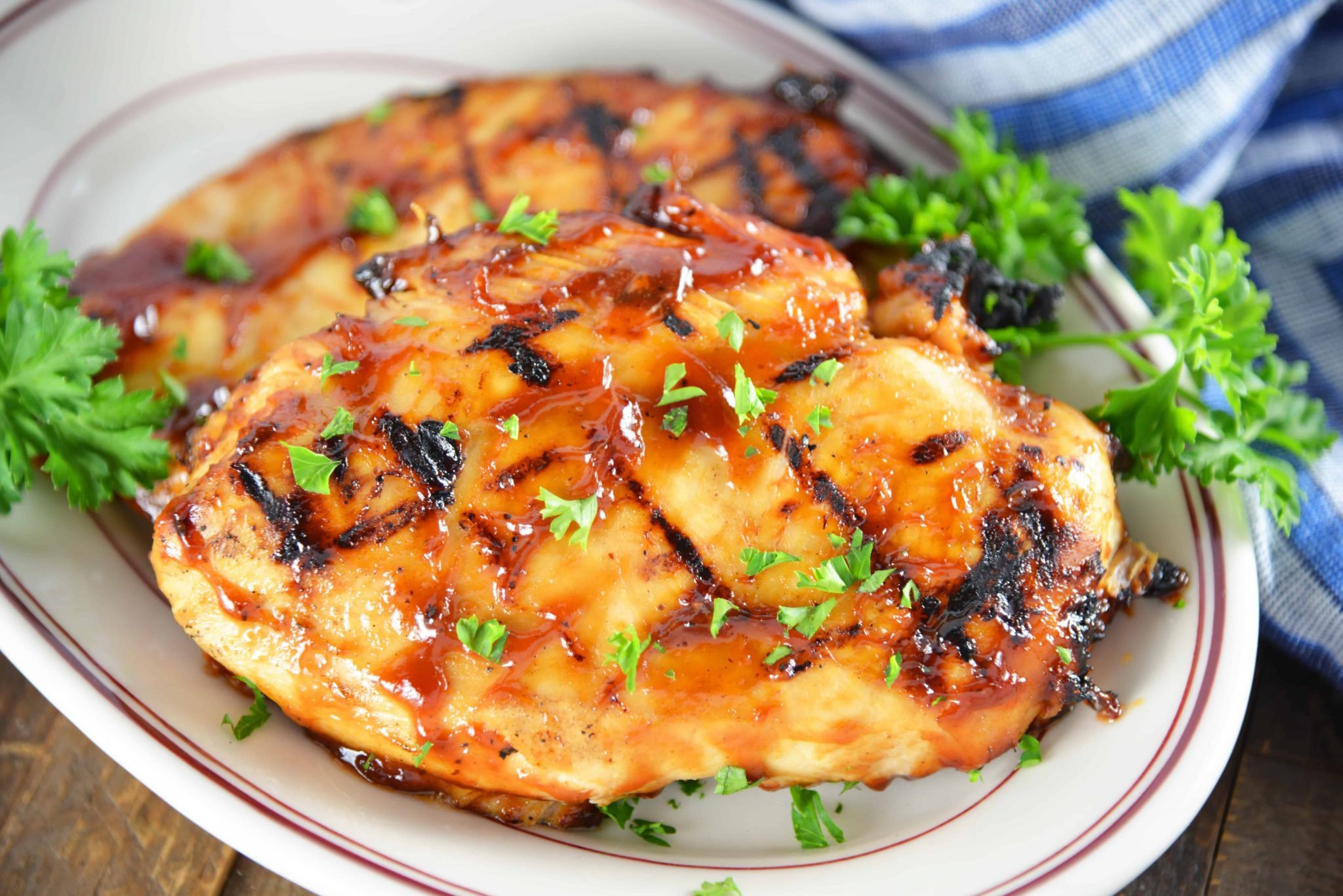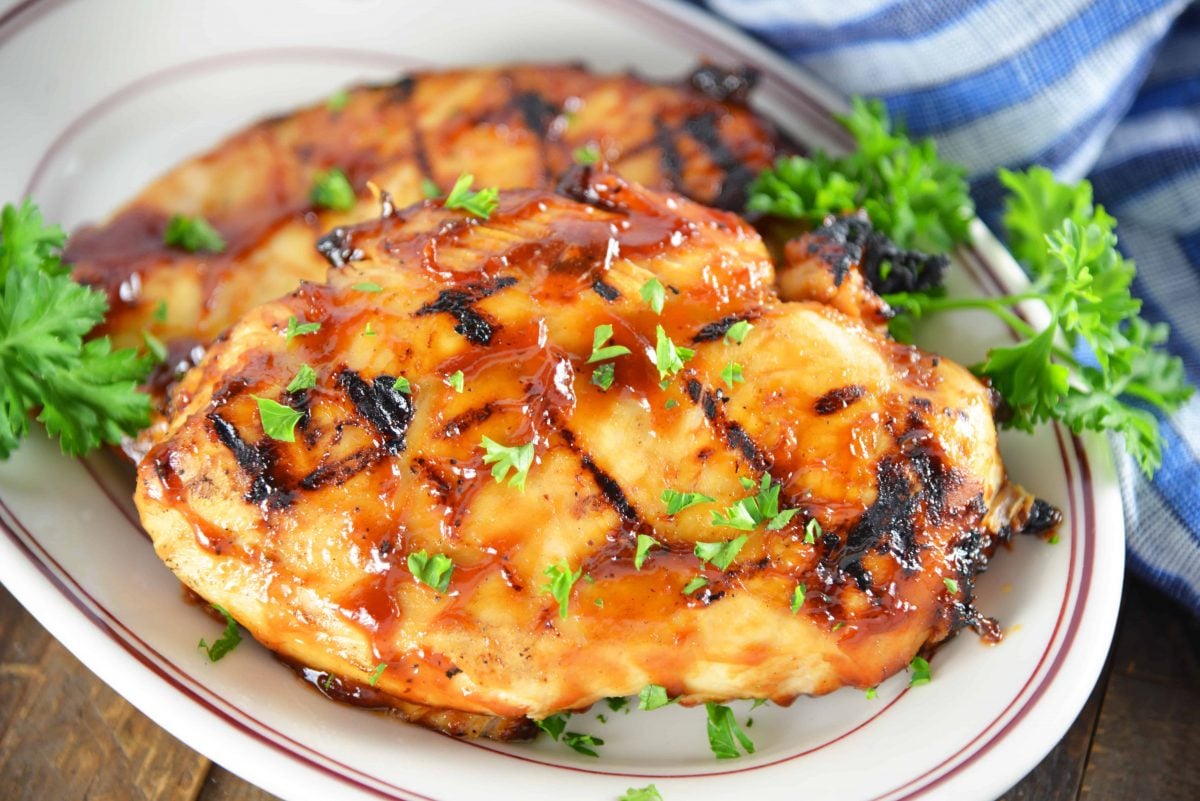 Kansas City– Famous for its ribs and its sauce, it is a tomato base with molasses and brown sugar. More sweet and tangy than spicy and less vinegar.
St. Louis– Perhaps the biggest rival of Kansas City, it is basically the same sauce, but thinner because they do add vinegar.
Memphis– Ditch the sauce and go straight for a wet rub! Dyr spices with minimal sauciness is how they roll.
And then of course there are a million variations between.
Easy BBQ Sauce
Let's get back to this sauce… no, it doesn't taste like you accidentally dumped your Diet Coke in your dish. In fact, the soda is unrecognizable.
Unless you told someone it has a soda base, no one would ever know!
Based on the part of the country you reside, what do you call it: SODA, POP or always COKE?
Another benefit of Cola BBQ Sauce? It comes together in just 10 minutes.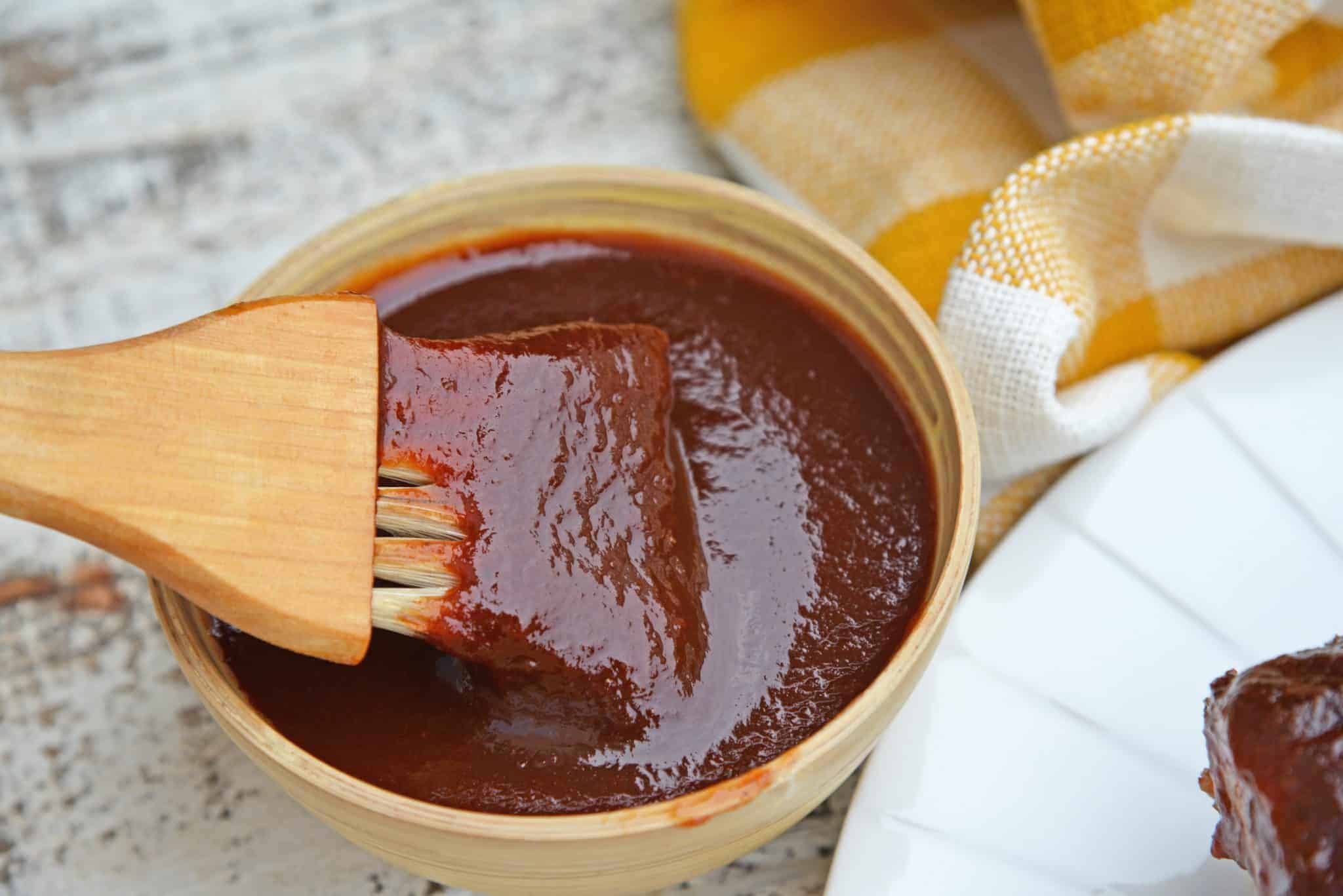 Because the ingredients are already so flavorful, it doesn't need to simmer and marry for hours on end. The hard work is done for you.
Just blend, heat, baste or smother and D-O-N-E!
Ingredients
Chances are you have these ingredients in your pantry and fridge already.
Spice & Heat
As mentioned above, this recipe creates a sticky and sweet sauce, but if you want a little passive heat to make your brow glisten, there are a few things you can do.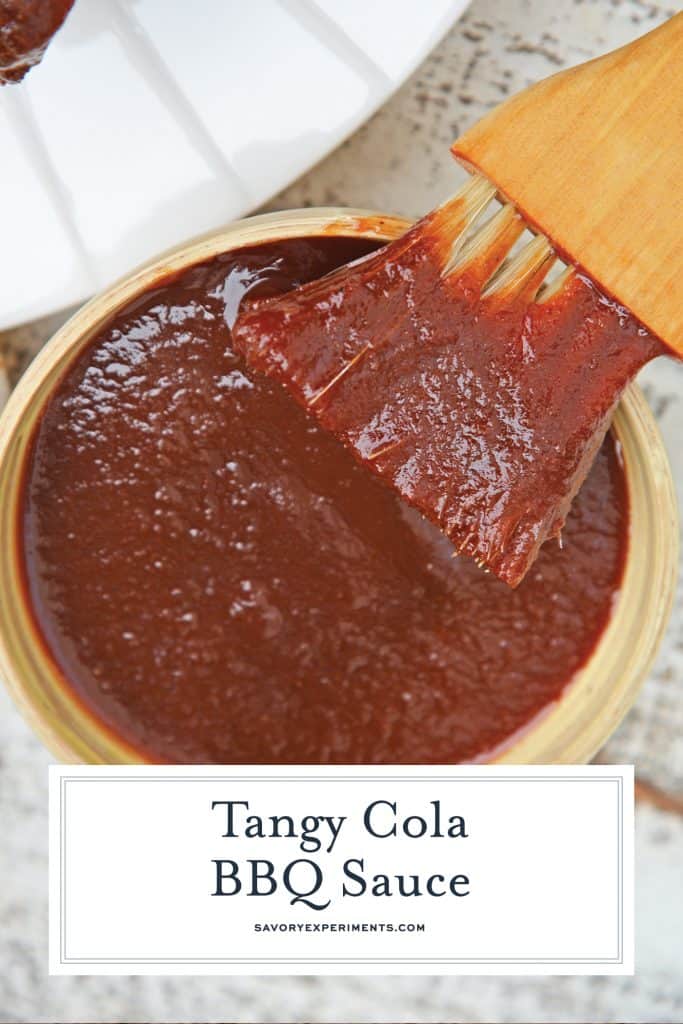 Storage & Freezing
Can I freeze BBQ sauce? You surely can! In in fact, when I make my mom's homemade BBQ sauce recipe that is a little more time intensive, I make a quadruple batch and freeze it.
Simply place in airtight containers, either plastic lidded or a bag, get out as much air as possibly and freeze for 3-4 months. Check out my guide for freezing for more info.
You can also just store it for up to a week or so in the fridge.
Types of Soda
Can I use a different type of soda than Coke or Pepsi? You can try! I've heard of people enjoying Root Beer and Dr. Pepper BBQ Sauce. If you try it, come back and let us know how it was.
Use BBQ sauce on….
More BBQ recipes: