Best Corn on the Cob Seasoning Recipe
With only 4 simple ingredients and five minutes, you are well on your way to making the best corn on the cob seasoning!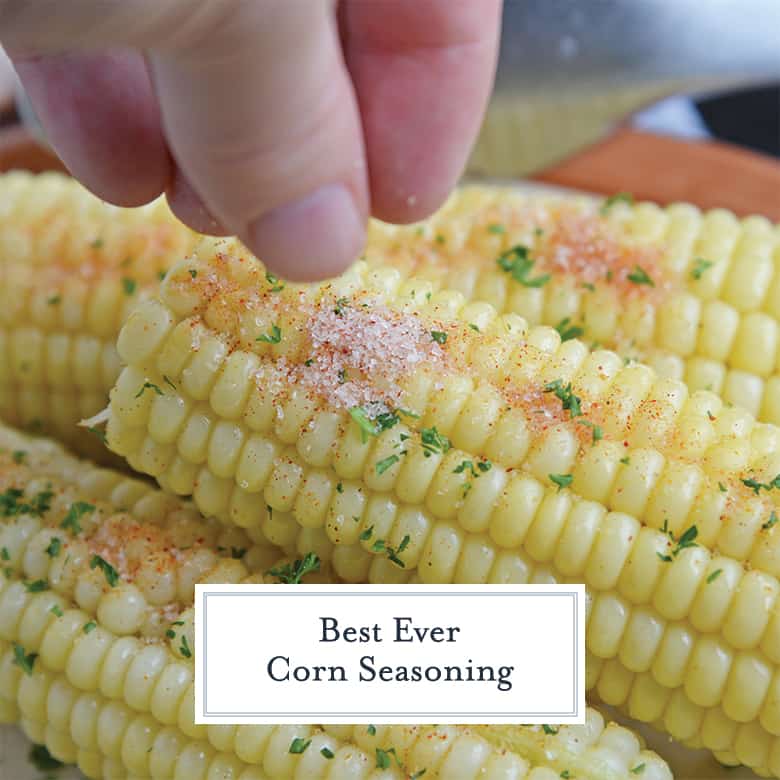 Corn recipes have never been more delicious than with this simple Corn on the Cob Seasoning! It's the best way to upgrade your summer corn.
You can't beat fresh sweet corn on a beautiful summer evening! It's a side dish that is pretty much a staple at our house during those end of summer weeks.
I wouldn't say I am finicky about the type of corn I eat, but I am pretty particular about where I eat my corn. I just hate having it stuck in my teeth!
Gross… I know what you are thinking. Why in the world is this lady telling me this?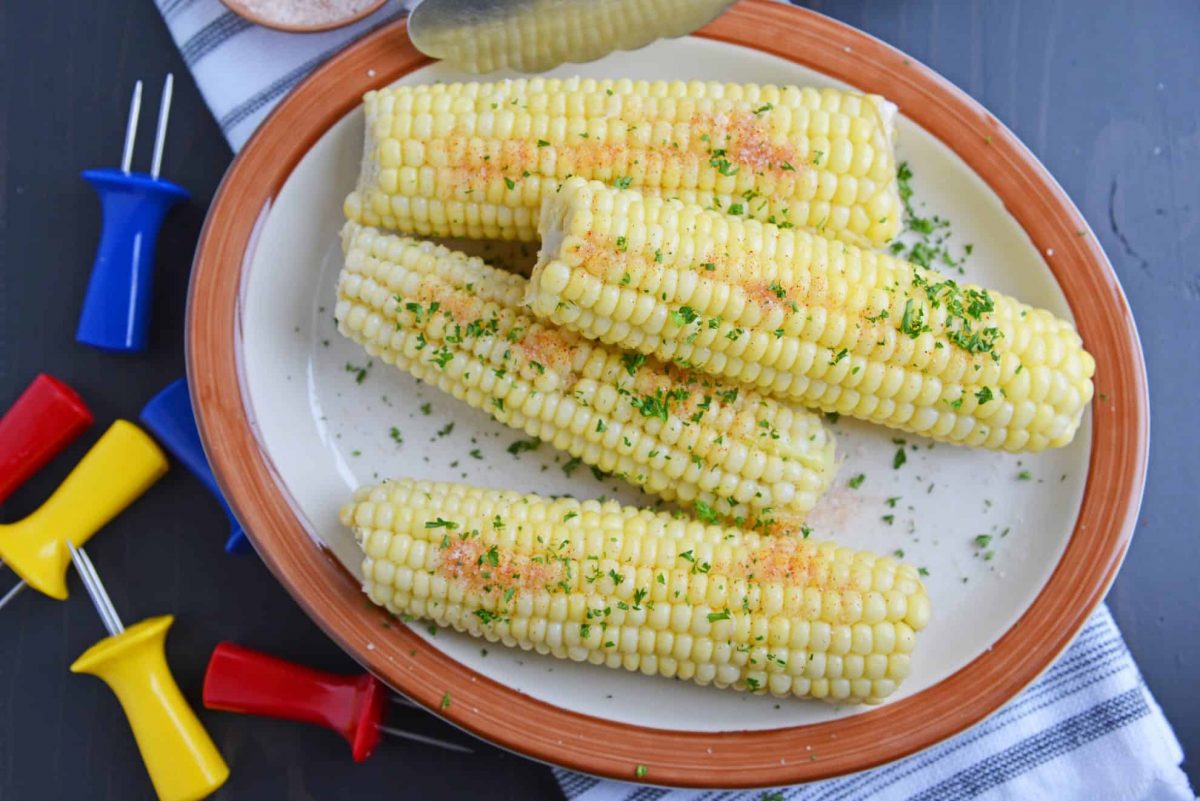 Due to my weird corn-eating ways, I prepare corn at home a lot since we don't really eat it in public. Safety is being close to my toothbrush and dental floss.
Sometimes I even cut it off the cob to minimize the damage. All the flavor, less annoyance. Are you relating to my corny issues yet?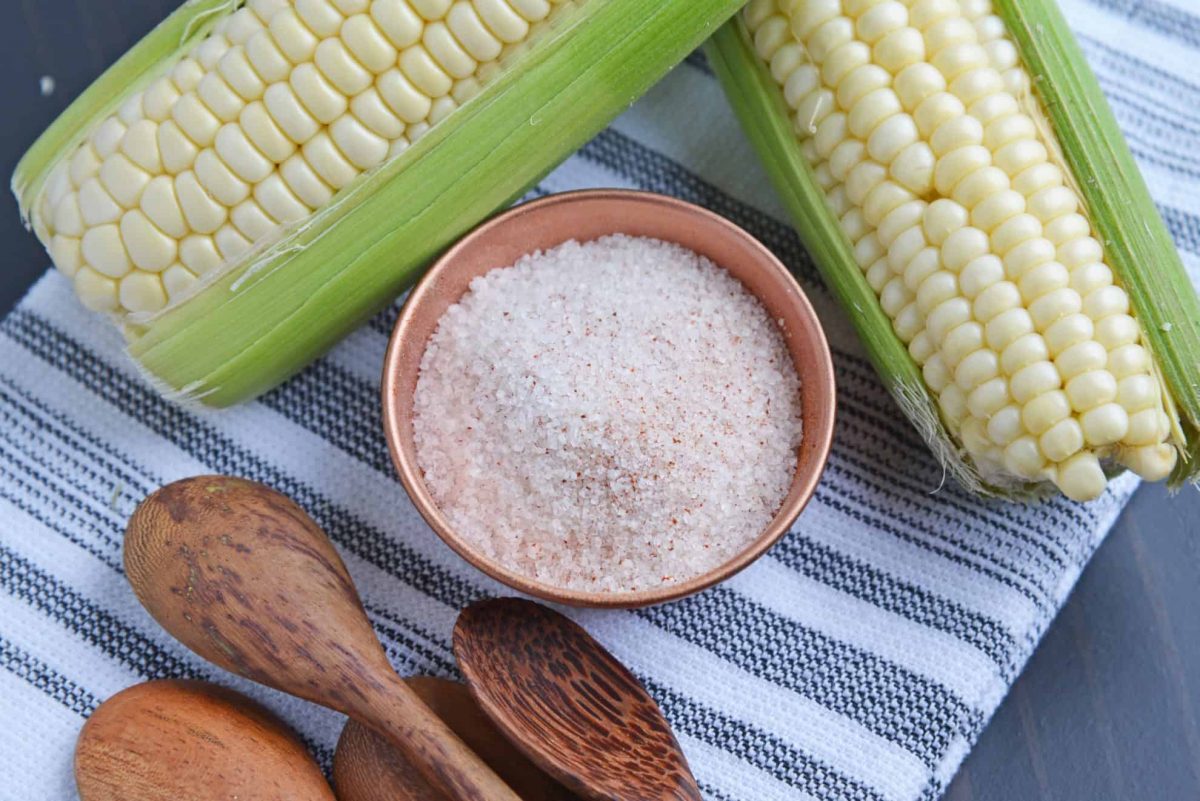 My husband makes fun of me. And I am sure you are thinking I am a looney toon too. Unless you are nodding your head in agreement and in that case, YAY team #cornathome!
So while I love the traditional butter and salt on my corn on the cob, sometimes I'm looking for a little more flavor. That's where this corn on the cob seasoning comes in.
All you need for this easy recipe is sea salt, white sugar, paprika and white pepper. Mix all of your ingredients in a small bowl and, voila! You've got yourself a delicious way to upgrade your corn on the cob experience!
This easy corn on the cob seasoning recipe isn't just for corn on the cob, it can be used on any form of corn. Actually, it can be used on basically any vegetable, even as a seasoning for chicken and fish!
You can even melt it into butter or sprinkle it on after, it is the perfect neutral corn seasoning. It also tastes great on bread, a great alternative to garlic bread. Also feel free to add Parmesan cheese!
While corn on the cob may be my favorite way to eat corn, there are also plenty of corn recipes that could utilize this corn on the cob seasoning.
Here are all the ways you can cook corn:
Canned Corn – You can use canned corn in SO many ways! You can simply heat it up with some seasoning and serve it as a side, or use it to make any number or recipes.
Grilled Corn – Typically grilled corn is made as corn on the cob. It adds a smoky flavor and can be a great way to utilize the grill during summer.
Boiled Corn – This is the most traditional way to make corn on the cob, and in my opinion the best.
Baked Corn – When you bake corn, it's typically in the fashion of either cornbread or some type of casserole. Both are delicious!
Frozen Corn – Frozen corn is as easily used as canned corn. Just another way of preserving it! I usually prefer the taste of frozen over canned.
Fresh Corn – Fresh corn is always my go to when possible. Especially at the end of summer, I could eat it every day!
Roasted Corn – Generally roasted corn means that you are roasting it in the oven. You can find a great recipe for this here.
Creamed Corn – Creamed corn means that the corn kernels are less intact and, well, creamy. It tends to be a little soupier than regular canned corn, and is a popular southern side dish.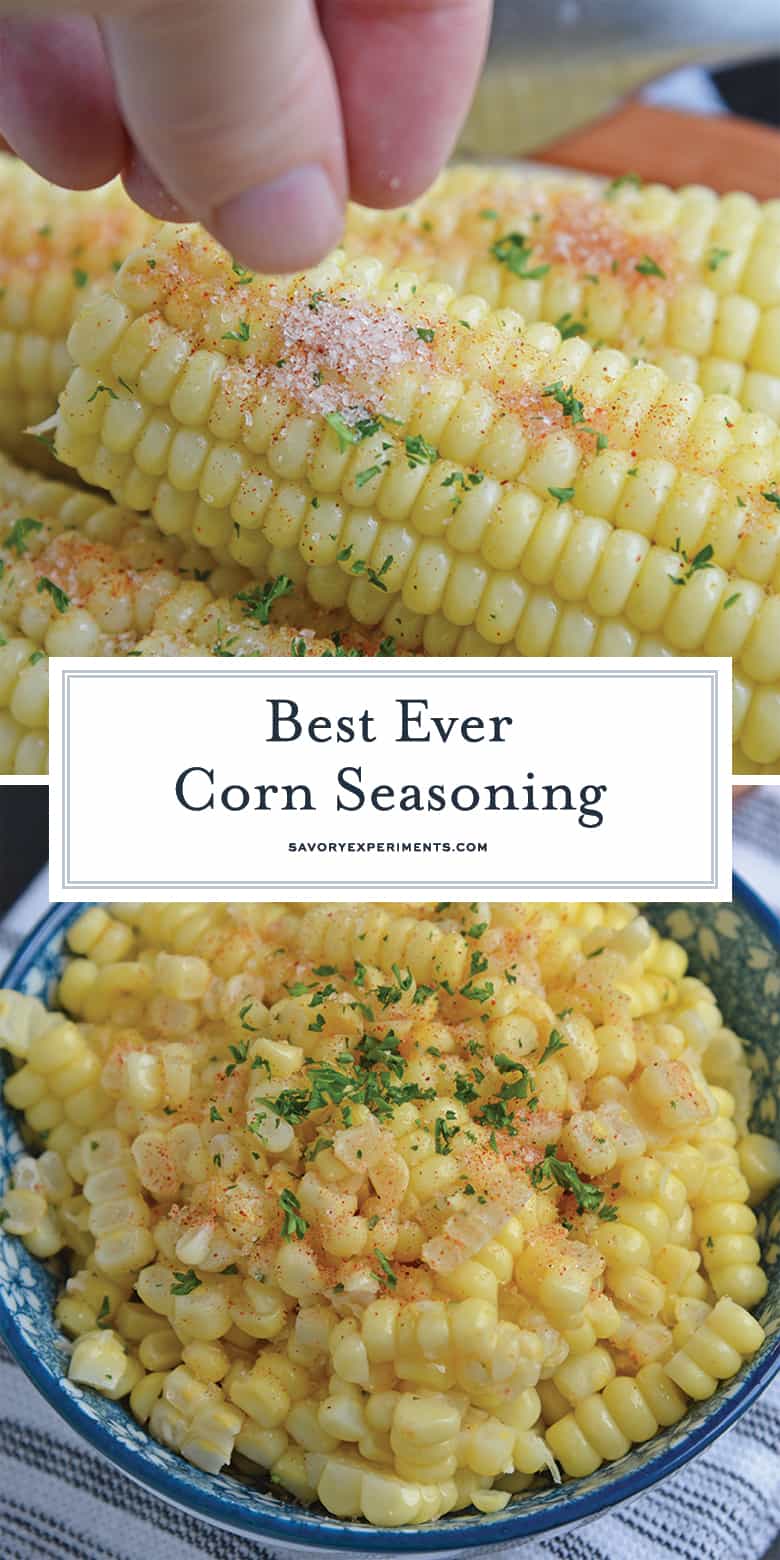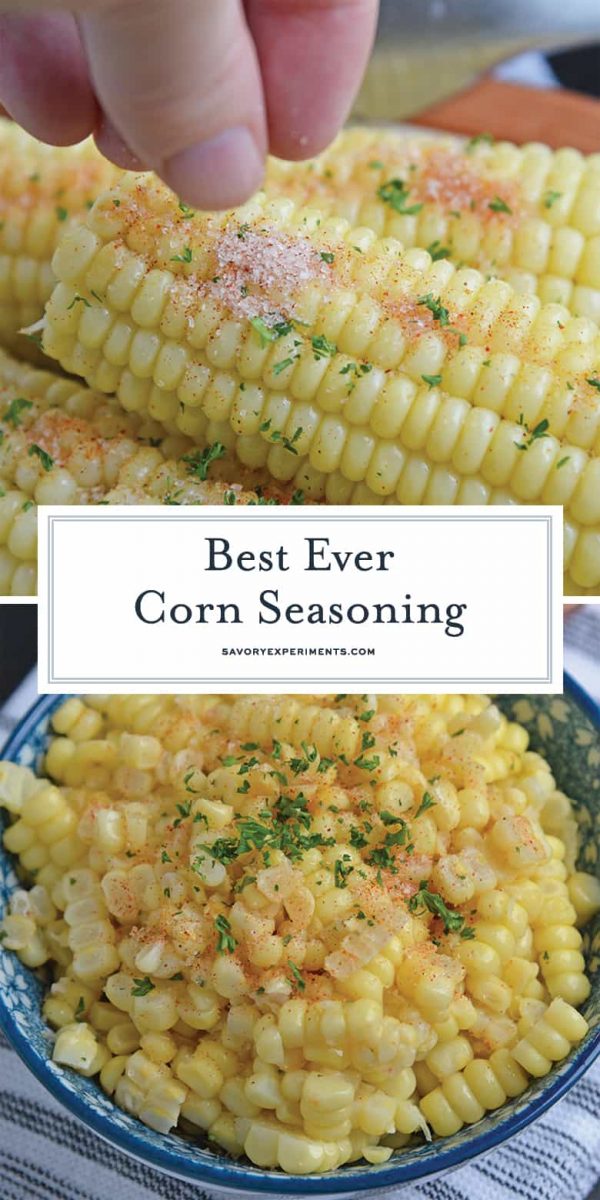 Questions you may have how to make corn on the cob:
Can corn on the cob be reheated? It sure can! Just boil a fresh pot of water. Once boiling, add the corn to the pot and cook until heated all the way through. This should only take a few minutes at the most.
You could even cut the corn kernels off of the cob and reheat in the microwave or in a skillet on the stove. The choice is yours!
How long to boil corn on the cob? You should boil your corn on the cob for about 10 minutes – 15 minutes, or until the kernels are bright yellow.
Follow my easy instructions on how to boil corn.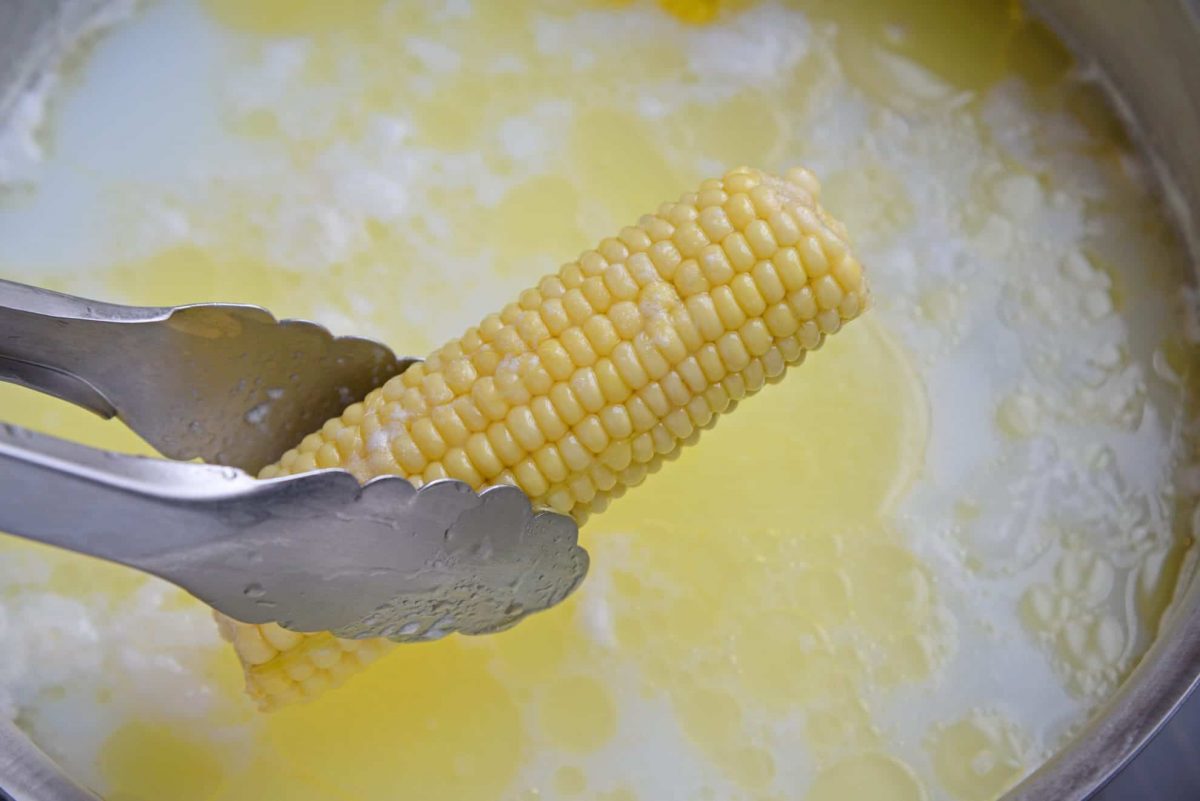 What to boil corn on the cob with? If you haven't already, check out my guide for How to Boil Corn on the Cob! I add salted butter and milk to the boiling water for an out of this world flavor! The corn doesn't even need to be buttered afterwards!
Tools for Boiling Corn:
Dutch Oven– every kitchen should have one! They are heavy. They are expensive. They are worth it!
Corn Husk Silker Remover Tool– It is easy to get the husks off, but getting the silks off is another story! Use this easy tool, just pass it through!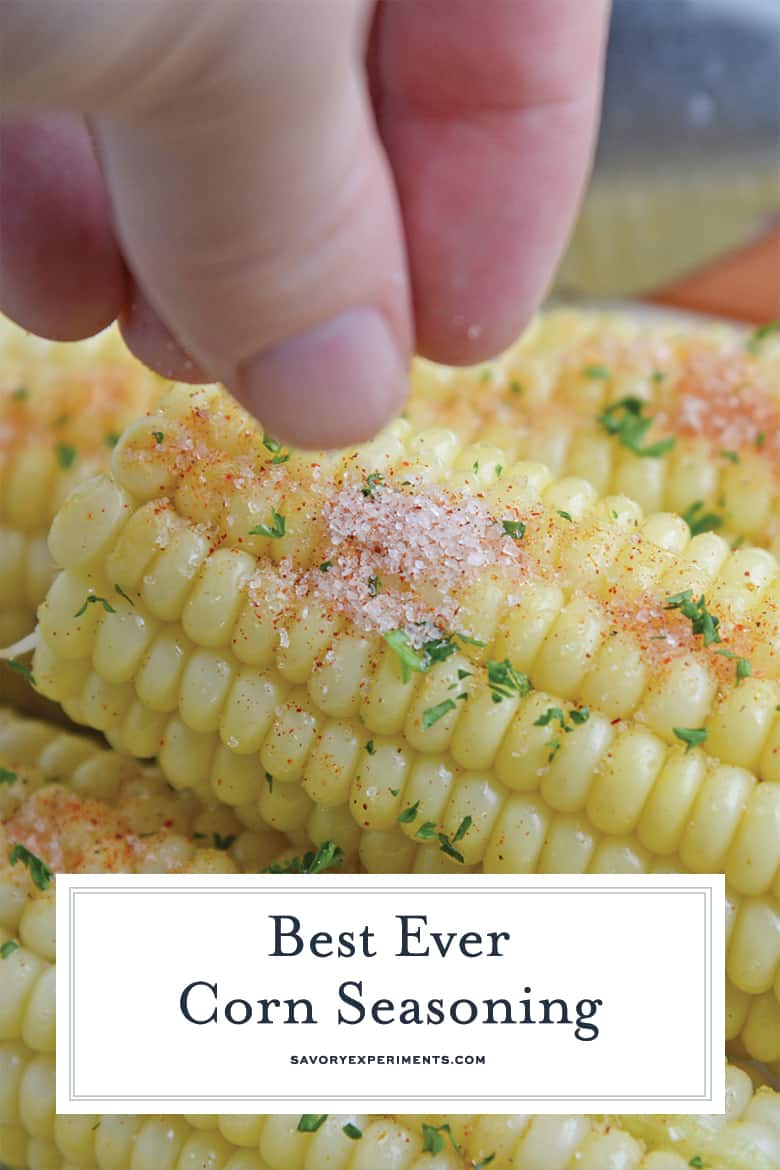 If you liked this corn on the cob seasoning, check out these other corn recipes:
CONNECT WITH SAVORY EXPERIMENTS!

Be sure to follow me on social media, so you never miss a post!

Facebook | Twitter | Youtube
Pinterest | Instagram

Get our FREE 8 Day E-Course on How to Be a Better Home Cook. Sign up HERE!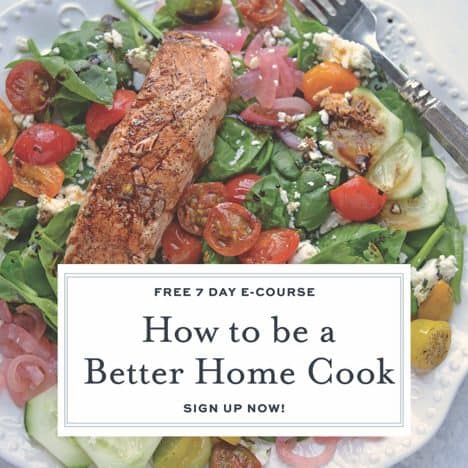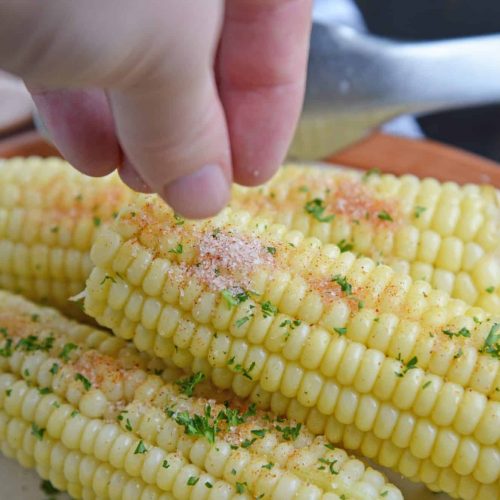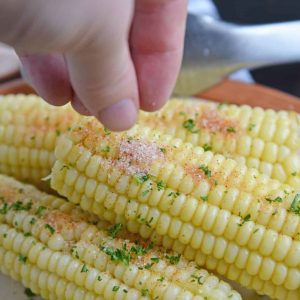 Best Corn on the Cob Seasoning
Ingredients
2

teaspoons

fine sea salt

1/2

teaspoon

white sugar

1/2

teaspoon

smoked paprika

1/4

teaspoon

white pepper
Instructions
Combine fine sea salt, white sugar, smoked paprika and white pepper in a small bowl and blend well.

Use seasoning on your favorite corn recipe.

If you've tried this recipe, come back and let us know how it was!
Nutrition Facts
Best Corn on the Cob Seasoning
Amount Per Serving
Calories 12
Calories from Fat 9
% Daily Value*
Fat 1g2%
Sodium 4652mg202%
Carbohydrates 3g1%
Protein 1g2%
Vitamin A 490IU10%
Iron 0.2mg1%
* Percent Daily Values are based on a 2000 calorie diet.