This is a sponsored post written by me on behalf of BUBBA burger. All opinions are 100% mine.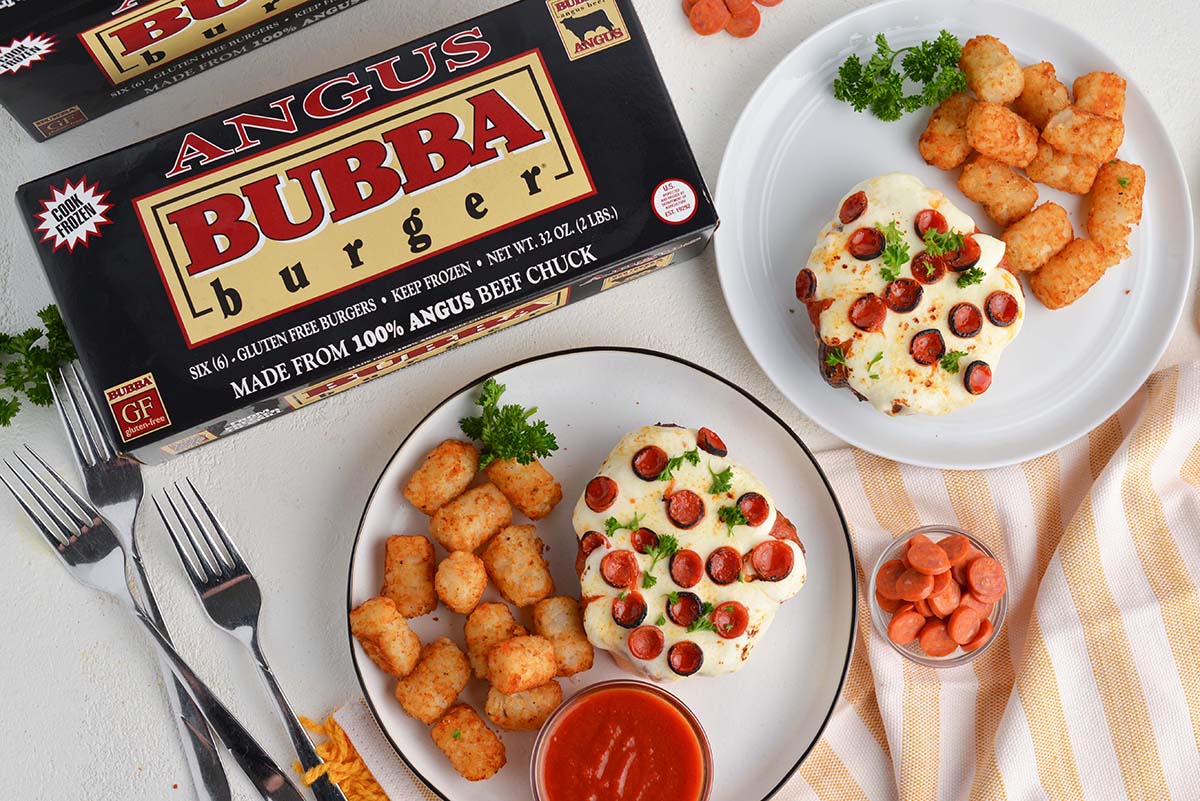 Grab your fork and knife because this cross between a burger and English muffin pizzas, these open-faced Pizza Burgers are about to be a new family favorite.
Crispy English muffin base topped with a juicy BUBBA burger, pizza sauce, gooey mozzarella cheese, mini pepperoni and any other favorite pizza toppings, make these easy to prepare and kid-friendly. Individual pizzas in a jiffy!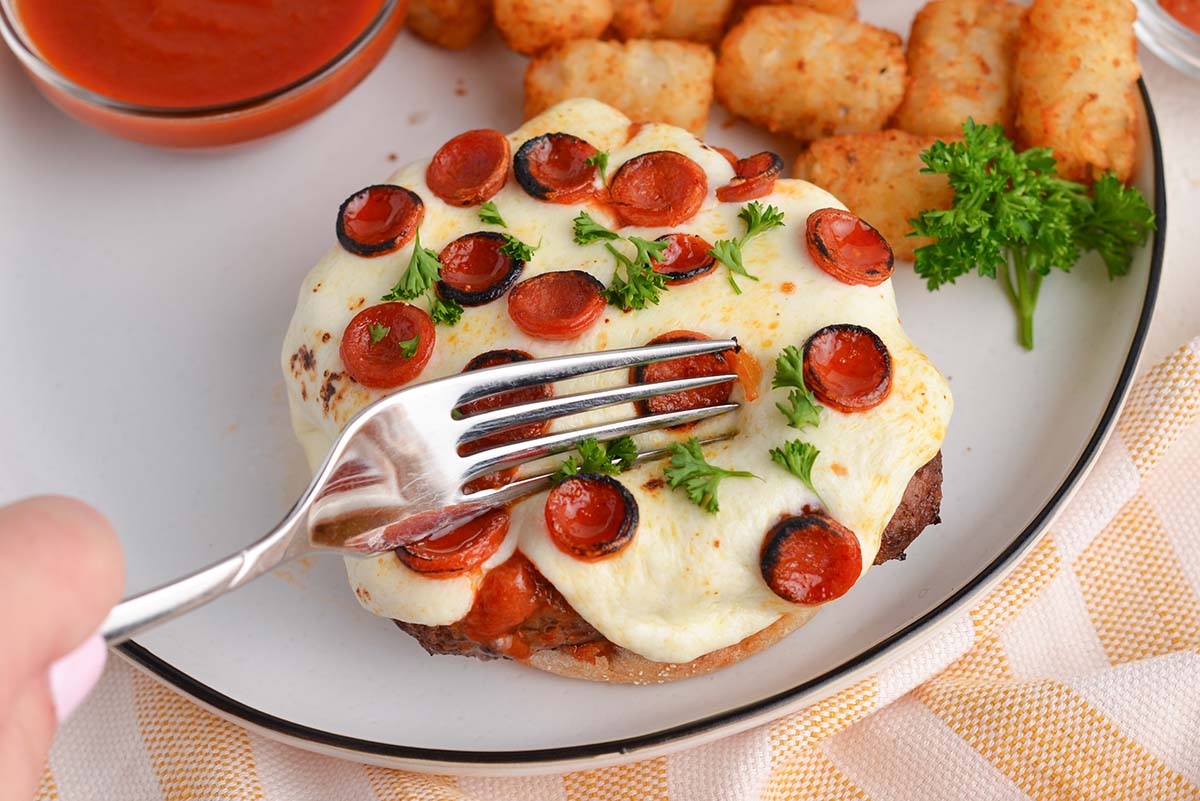 Pizza Burgers
Since we tend to eat BUBBA burgers quite a bit, I also have fun making new flavor combos. One of the most recent was something I had as a child, but my kids hadn't enjoyed yet: pizza burgers. I mean what kid doesn't love pizza or burgers?
They are great for busy weeknights or a quick weekend meal, even for lunch! And if you happen to be following a low carb lifestyle, just skip the bun and presto: a meal everyone can enjoy.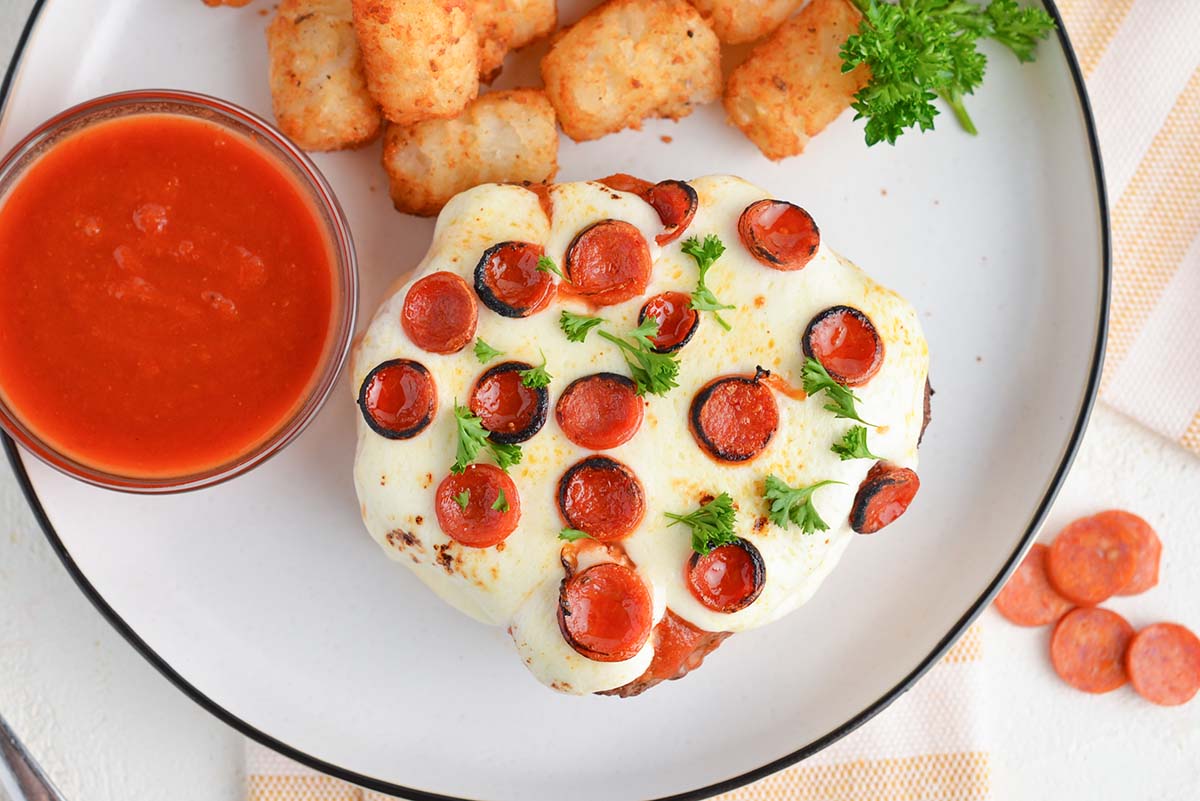 We can make them on the grill or in a skillet, even the air fryer, and regardless of cooking method, are ready in just about 10 minutes.
What You'll Need
BUBBA burgers- BUBBA burgers only have one ingredient: 100% choice beef chuck and for this beef cookbook author, that is super important. They are high in protein and quality and super convenient.
English muffin– All those nooks and crannies are fantastic for an open-face sandwich. BUBBA burgers are pretty large, so find a nice size muffin. Feel free to swap it with another type of bread as well. I generally use two bottoms and save the tops for breakfast (they typically aren't as wide).
Pizza Sauce– The kiddos like a plain marinara sauce, but I add a sprinkle of Italian seasoning. I prefer not to put a lot on the actual burger, but do serve a small bowl on the side for dipping. You can also use our hearty marinara sauce.
Mozzarella Cheese- Don't hold back on the cheese! I use a thick slice of low moisture mozzarella cheese to get the creamiest and cheesiest result.
Mini Pepperoni– Mini pepperonis are the ideal size, but you can also cut regular size slices into quarters.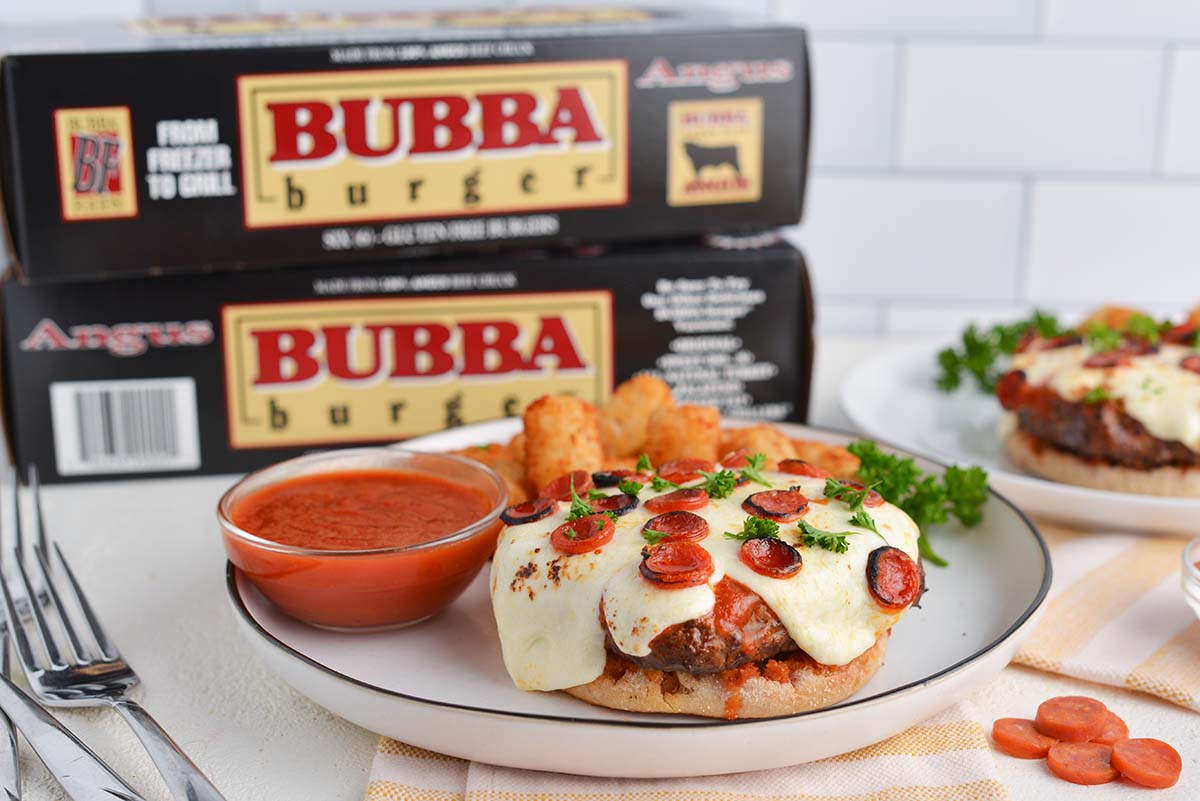 How to Cook a BUBBA Burger
You have options when making your BUBBA burgers. For ease, I used a cast-iron skillet inside, but there are other options.
Place the frozen burger directly on a preheated grill (350°F on indirect heat) or skillet (medium heat).

Wait for the juices to rise to the top without moving the burger around and do NOT press on it with a spatula, approximately 4 to 6 minutes. Browning is a good thing, it helps to develop natural flavors!

Flip the BUBBA burger and cook for another 4 to 6 minutes or until your desired doneness.

While the burgers cook, toast the English muffin bottoms under the broiler. Times to lightly brown vary greatly depending on your broiler, so watch closely. Remove when toasted.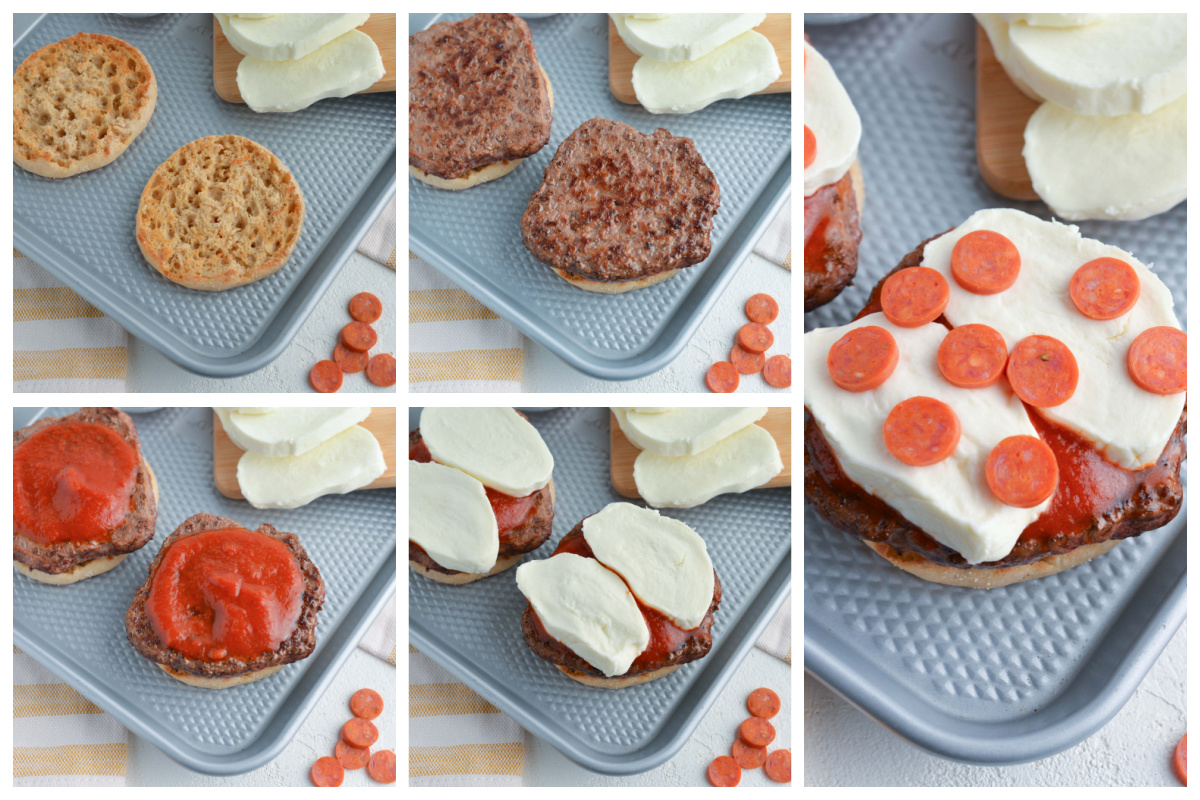 Slather burgers with pizza sauce, mozzarella cheese and pepperoni, then place a top on so the cheese melts, approximately 2-3 minutes. Remove from the skillet and place them on toasted English muffins.

Serve with extra marinara for dipping.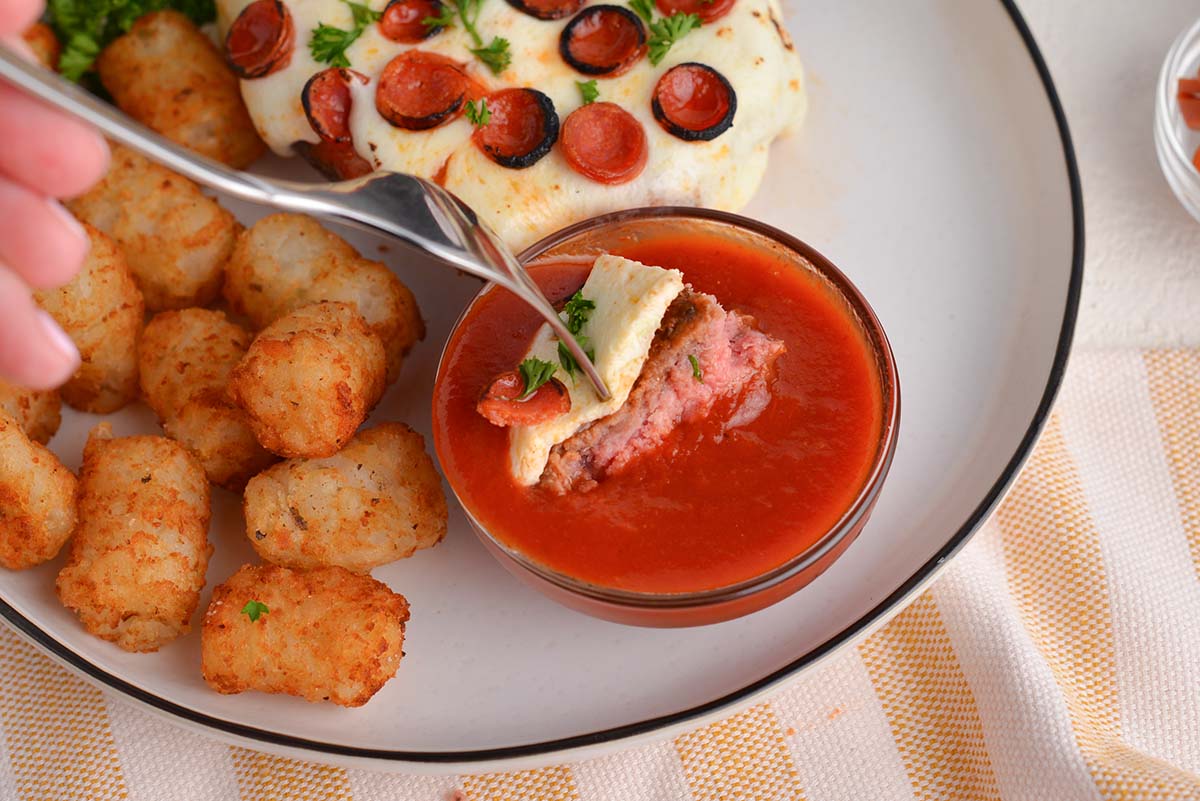 Leftovers
What leftovers? English muffins don't tend to store or reheat well, so if you need to reheat one, I recommend toasting a new muffin and then reheating the burger by itself.
Reheat in a skillet or a quick trip to the microwave and then assemble the burger from scratch just like the original instructions.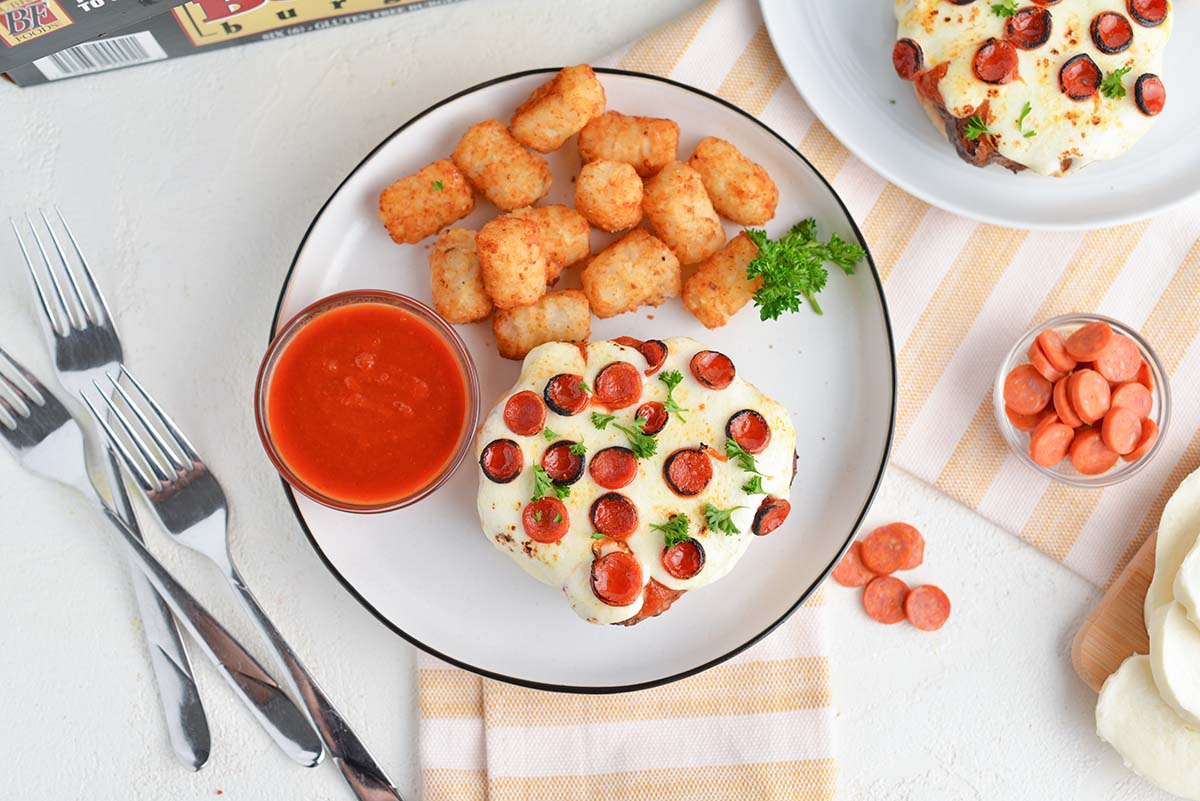 Variations
We made these on Original BUBBA burgers, but the toppings complement any of the varieties: turkey, plant-based (veggie) or Angus and original beef. They can be found in the meat or frozen food section of your local grocery store. And after you have the burgers, grab the toppings.

Use your favorite pizza toppings. Crumbled sausage, chopped bell peppers, dollops of ricotta cheese, spinach, fresh tomatoes or any of your other favorite pizza toppings.

Ditch the bread and go low carb!

Arrabiata pizza- swap basic pizza or marinara for a spicy arrabiata sauce or a sprinkle of crushed red pepper flakes.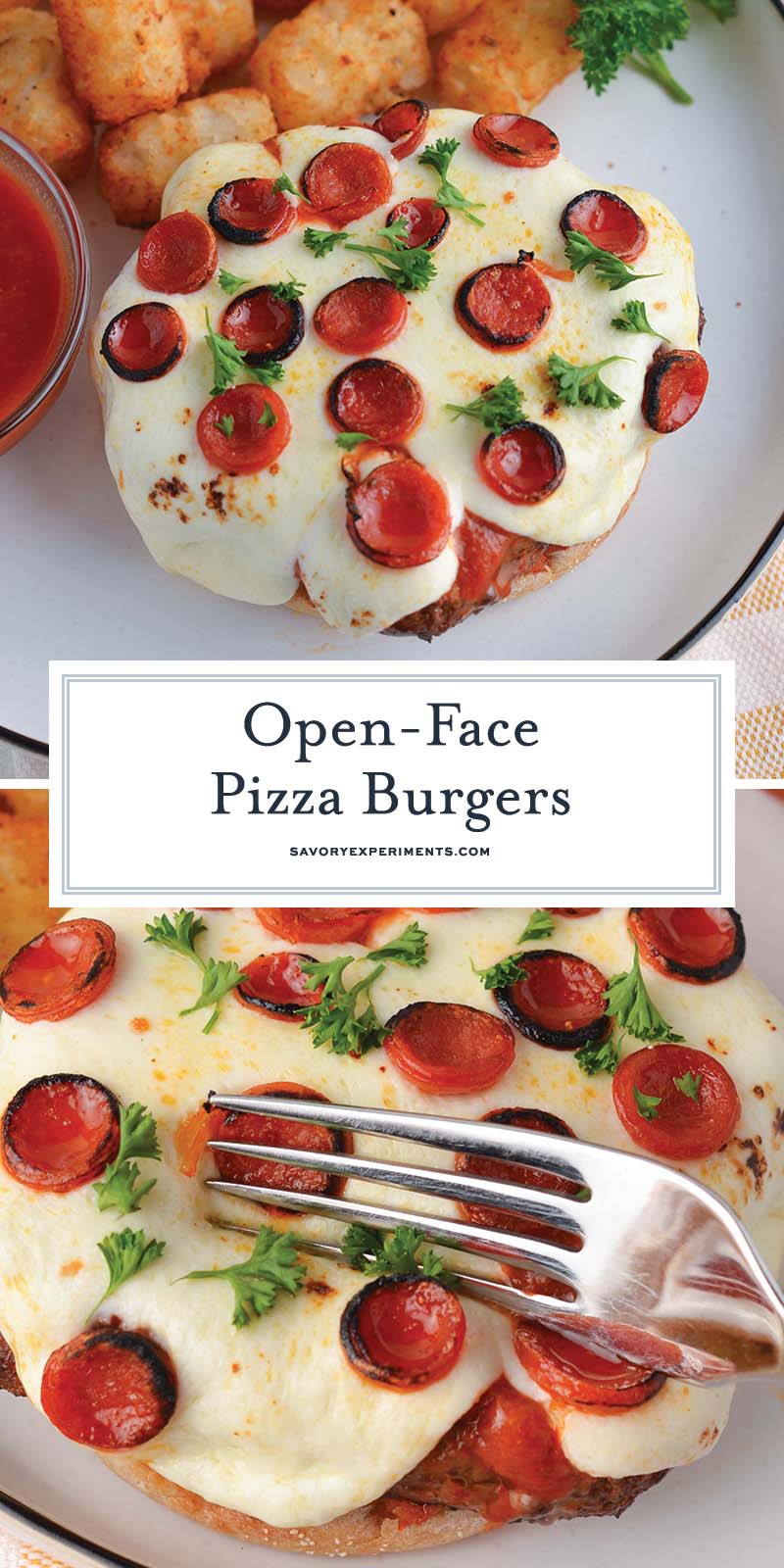 Click Here To Learn All About BUBBA
More Gourmet Burgers