This recipe was originally seen on Real Housemoms, where I am a contributor.
Southern Fried Corn is a southern classic. Of course everyone's Nana and Momma have their own spin on to put on it, but overall, it isn't even actually "fried," it is caramelized. The base is of course, corn.
Southern Fried Corn is a simple southern recipe caramelizing corn and onions for a sweet side dish or taco filling!
Depending on who you ask will depend on the answer of what type of corn you have to use. I typically use frozen corn, which would make those who swear by their local fresh corn.
Others use canned corn. Any cooked corn will do; white, yellow, sweet, not sweet. I find using frozen corn saves me the time I will need to really let me corn caramelize. While it is a simple process, it does take a little while to get the right results. Think of it as low and slow…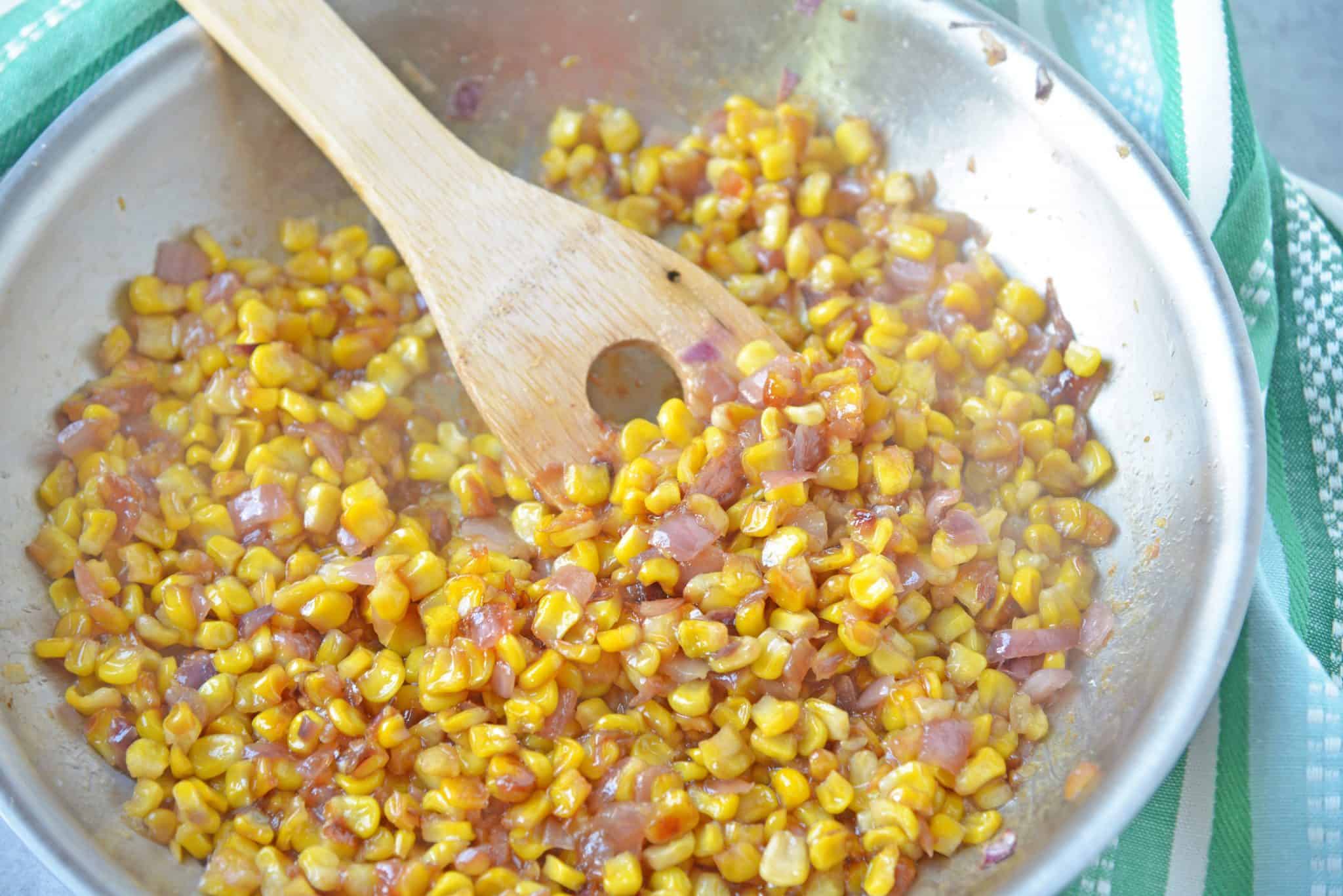 To add onion or to not add onion, that is the question. There is no right answer for Southern Fried Corn. Some do, some don't.
If you do, your fried corn will not have that onion-y taste because the onion, too, will be caramelized and sweet.
While some insist that sweet, or Vidalia Onion, must be used, I prefer to use a red onion for color contrast. Any onion that is caramelized will be sweet even if it isn't a sweet onion.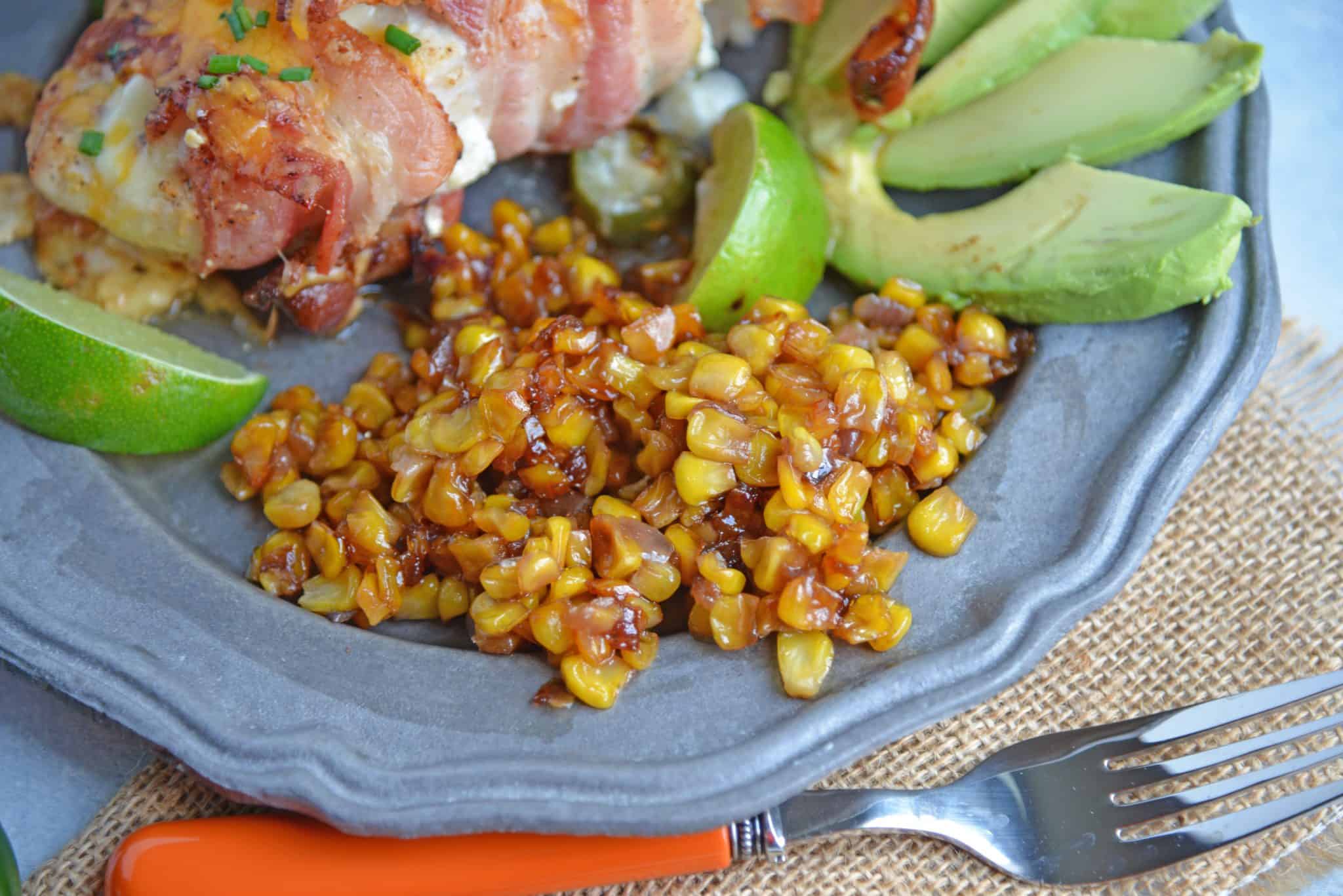 The last big fried corn debate is the sugar added. Some will tell you to just leave it and use the natural sugars. Others add granulated white sugar, maple syrup or honey.
I personally like using an amber agave nectar. It has a slightly different flavor, but natural and rich. If you don't have agave nectar, you can substitute honey. Or a tablespoon of white sugar.
Some recipes also add heavy cream, but I find this to be unnecessary. It makes a sweet creamed corn and that isn't my ultimate goal. I want sticky kernels.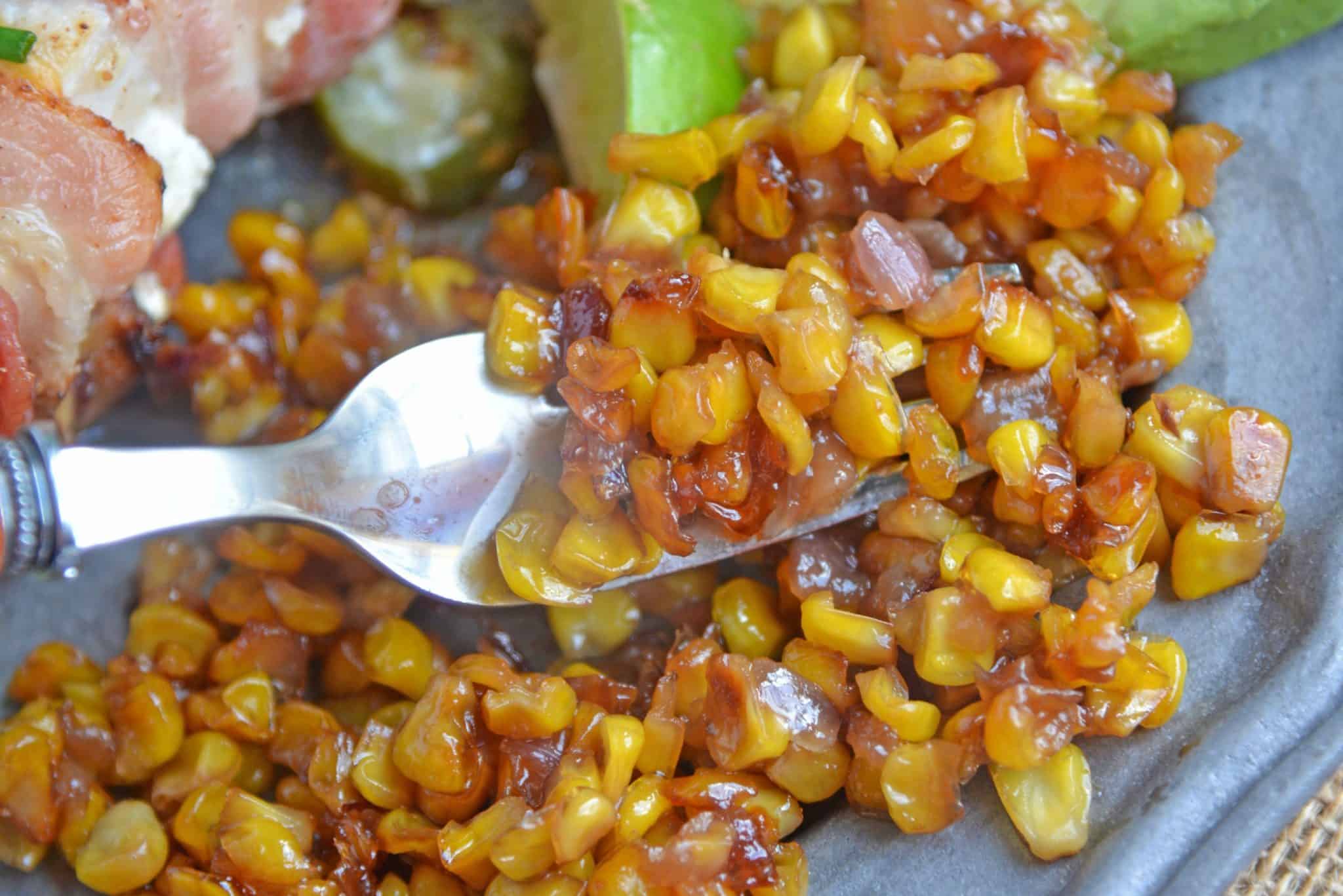 It is an easy dish perfect for a BBQ side or even simple Mayo Parmesan Chicken.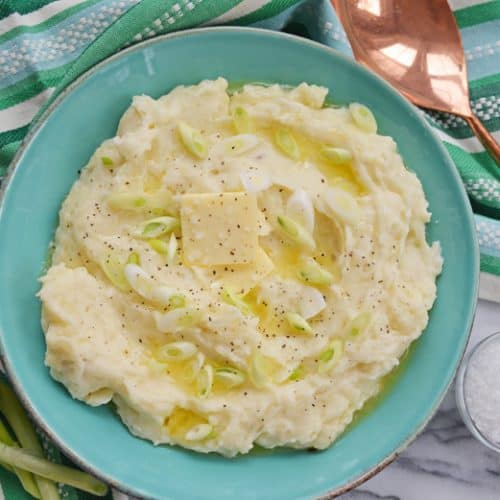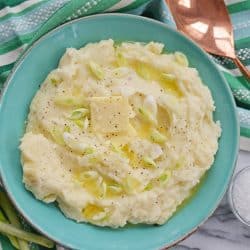 Instant Pot Mashed Potatoes
Forget the boxed stuff, this easy Instant Pot Mashed Potatoes recipe will be your new go-to! These potatoes are ready in just minutes!
View this recipe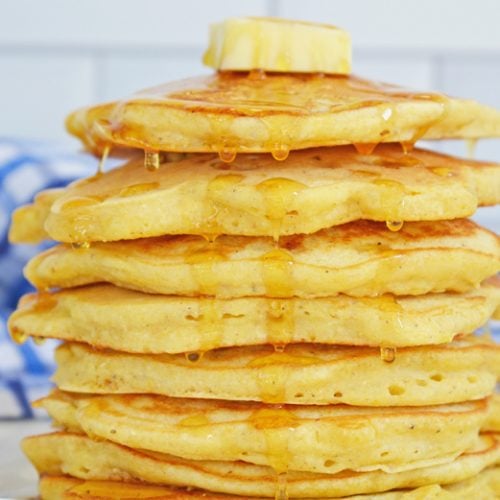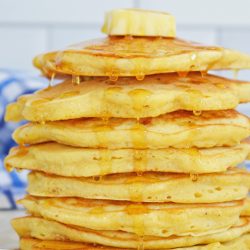 Griddle Corn Cakes
Fresh and fluffy- these griddle corn cakes can be served for breakfast, lunch or dinner with 10+ east variations to make them southwestern, cheesy, bacon-lover and more!
View this recipe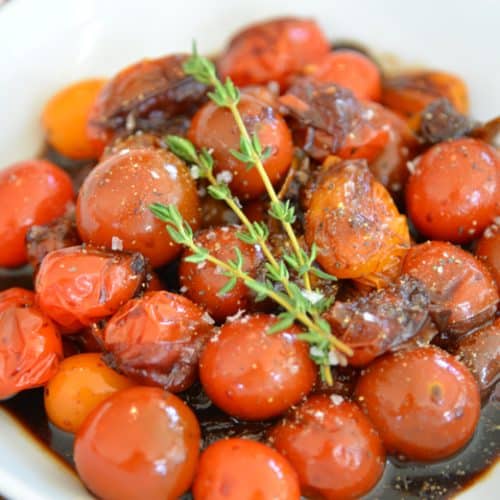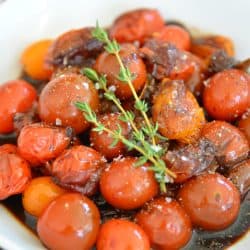 Balsamic Stewed Tomatoes
A salad of sorts, this EASY roasted Balsamic Tomatoes recipe makes the perfect side dish! With only 6 ingredients, this recipe is simple yet delicious!
View this recipe
Tools for making Southern Fried Corn:
Heavy Bottom Frying Pan– this will be one of your most used kitchen tools. Having something that is heavy bottom will distribute heat better and prevent burning whether you are using an electric or gas range.
Wood cutting board – wood won't dull your knives like plastic and if treated properly, has natural antimicrobial properties.
Good knife – Global is my favorite! They are worth the price, I promise. I am kind of obsessed with them and store them tucked away so no one else can use them. Including hubby. Hands off my good stuff!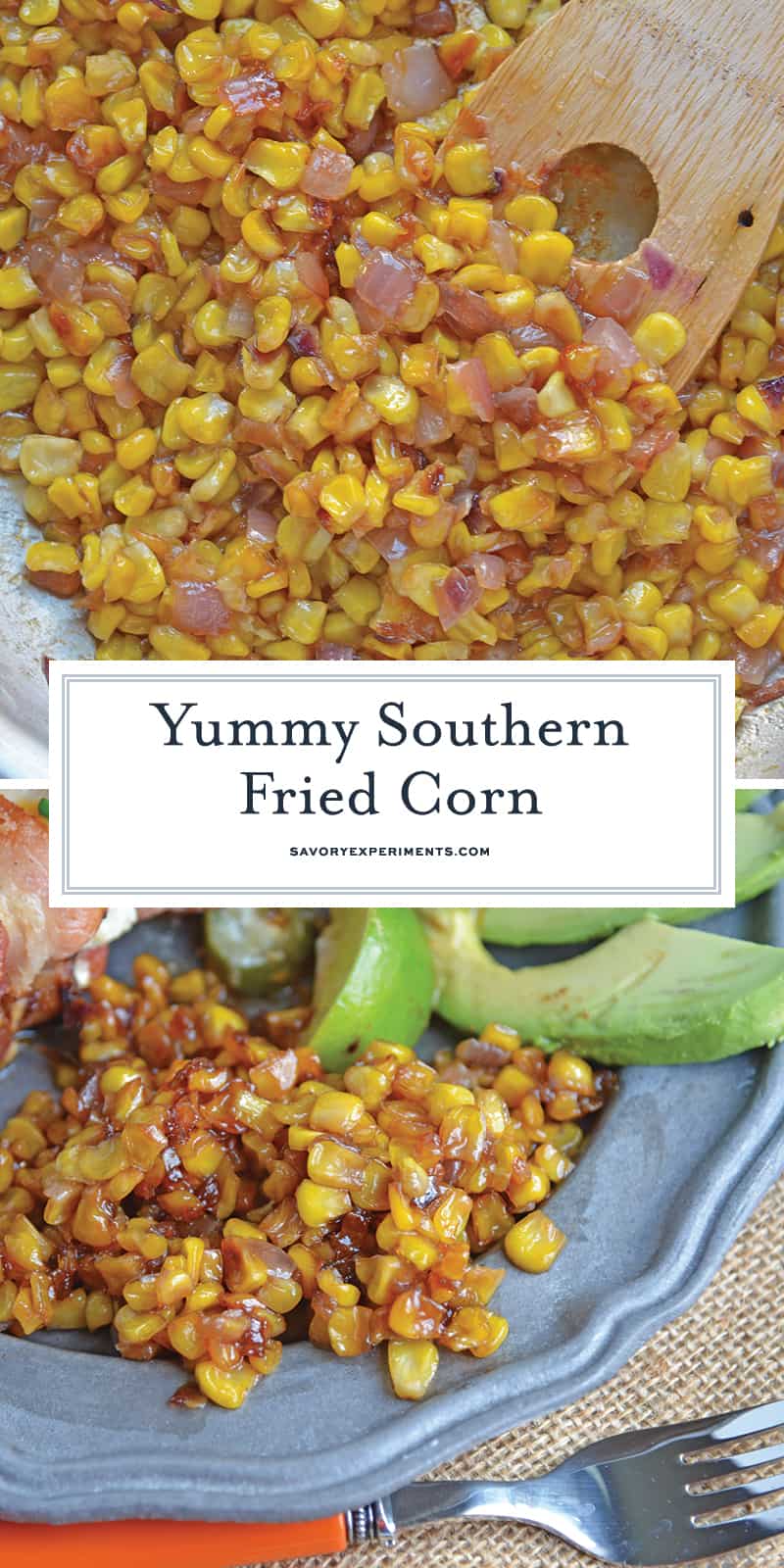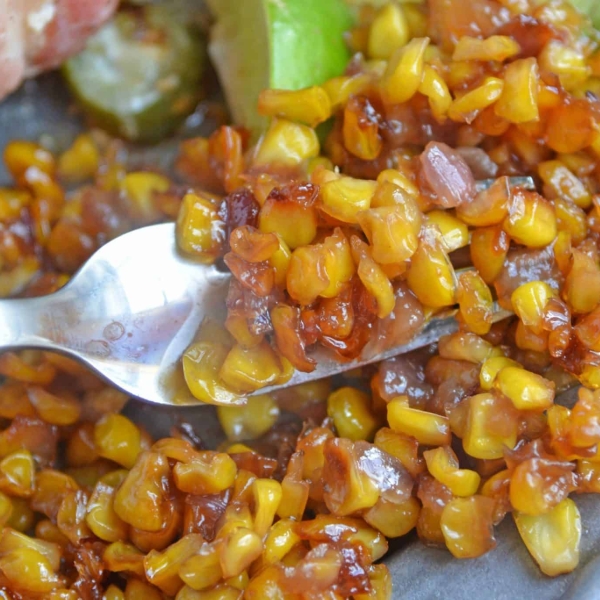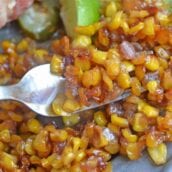 Southern Fried Corn
Southern Fried Corn is a simple southern recipe caramelizing corn and onions for a sweet side dish or taco filling!
Instructions
Heat butter in a large, heavy bottom skillet over medium-low heat. Add onion, allowing to sweat for 4-5 minutes.

Add corn, continue to cook over medium-low heat for 30 minutes, stirring every 5 minutes to cook evenly. Corn and onions should start to lightly brown and caramelize.

Before serving, add agave nectar and salt, mixing to combine. Serve immediately.

If you've tried this recipe, come back and let us know how it was!
Nutrition
Calories:
255
kcal
,
Carbohydrates:
37
g
,
Protein:
4
g
,
Fat:
12
g
,
Saturated Fat:
7
g
,
Cholesterol:
30
mg
,
Sodium:
688
mg
,
Potassium:
373
mg
,
Fiber:
3
g
,
Sugar:
8
g
,
Vitamin A:
350
IU
,
Vitamin C:
10.2
mg
,
Calcium:
14
mg
,
Iron:
0.8
mg