This dry onion soup mix is perfect to throw together in 5 minutes or less and have on hand to use whenever you want. All you need are some spices you probably already have in your kitchen pantry!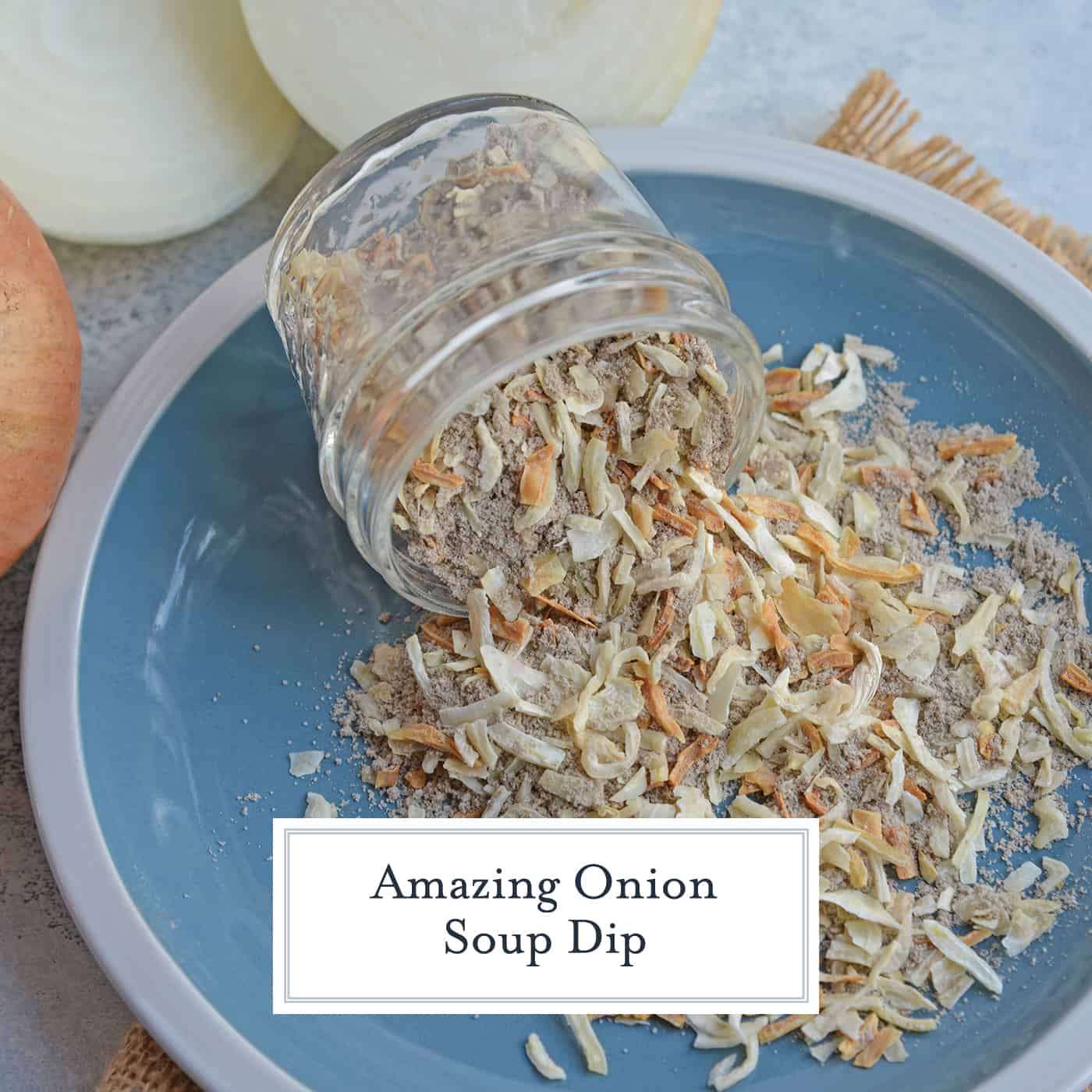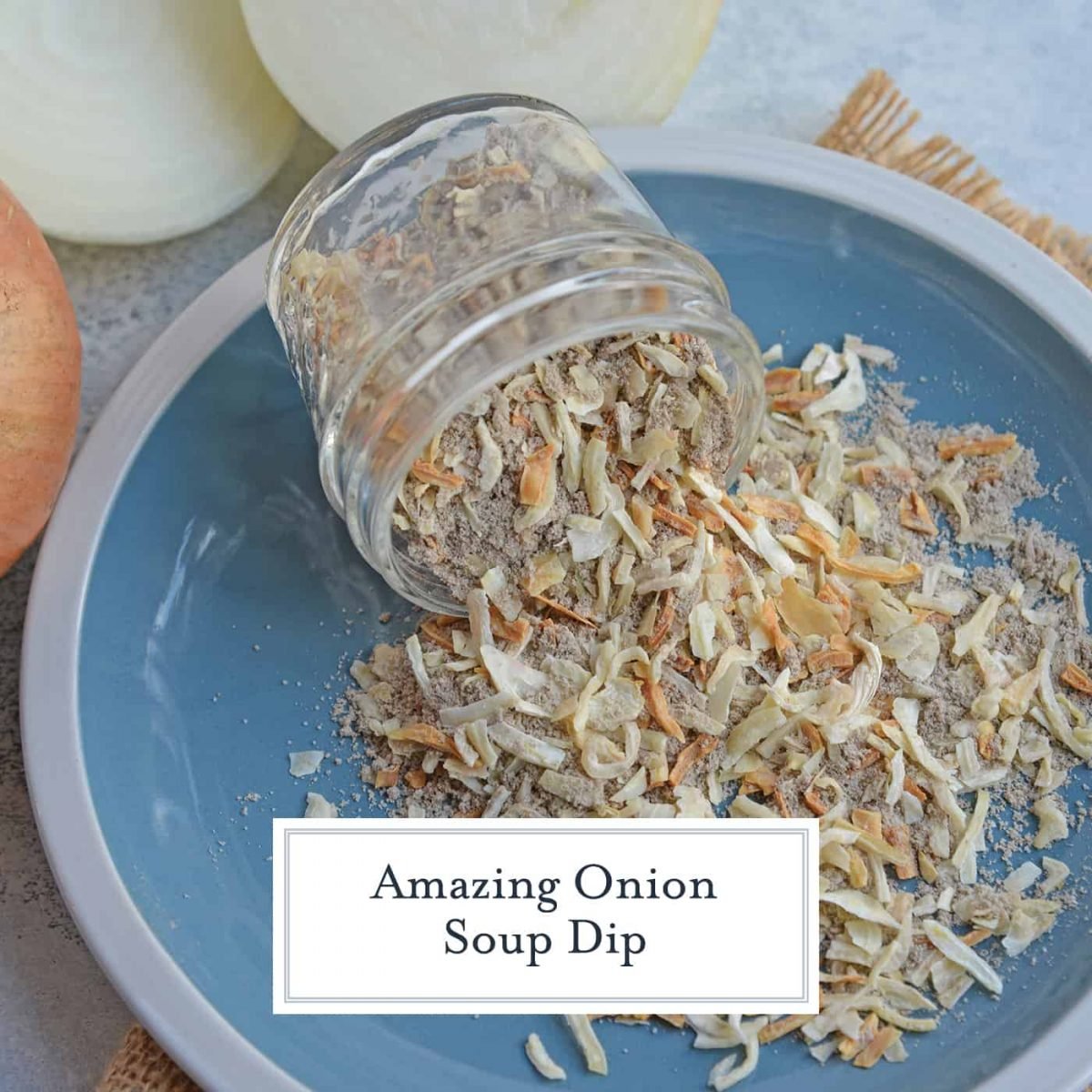 Onion Soup Mix is so easy that chances are you already have all the ingredients! This recipe even makes a bit more than one store bought onion soup packet!
Yep, just like those little packets you are overpaying for at the grocery store, I'm going to show you how to make your own Onion Soup Mix.
I'm going out on a limb here, but I'll say 90% of my foodie friends already have all the ingredients they need to make this Onion Soup Mix recipe in their pantry.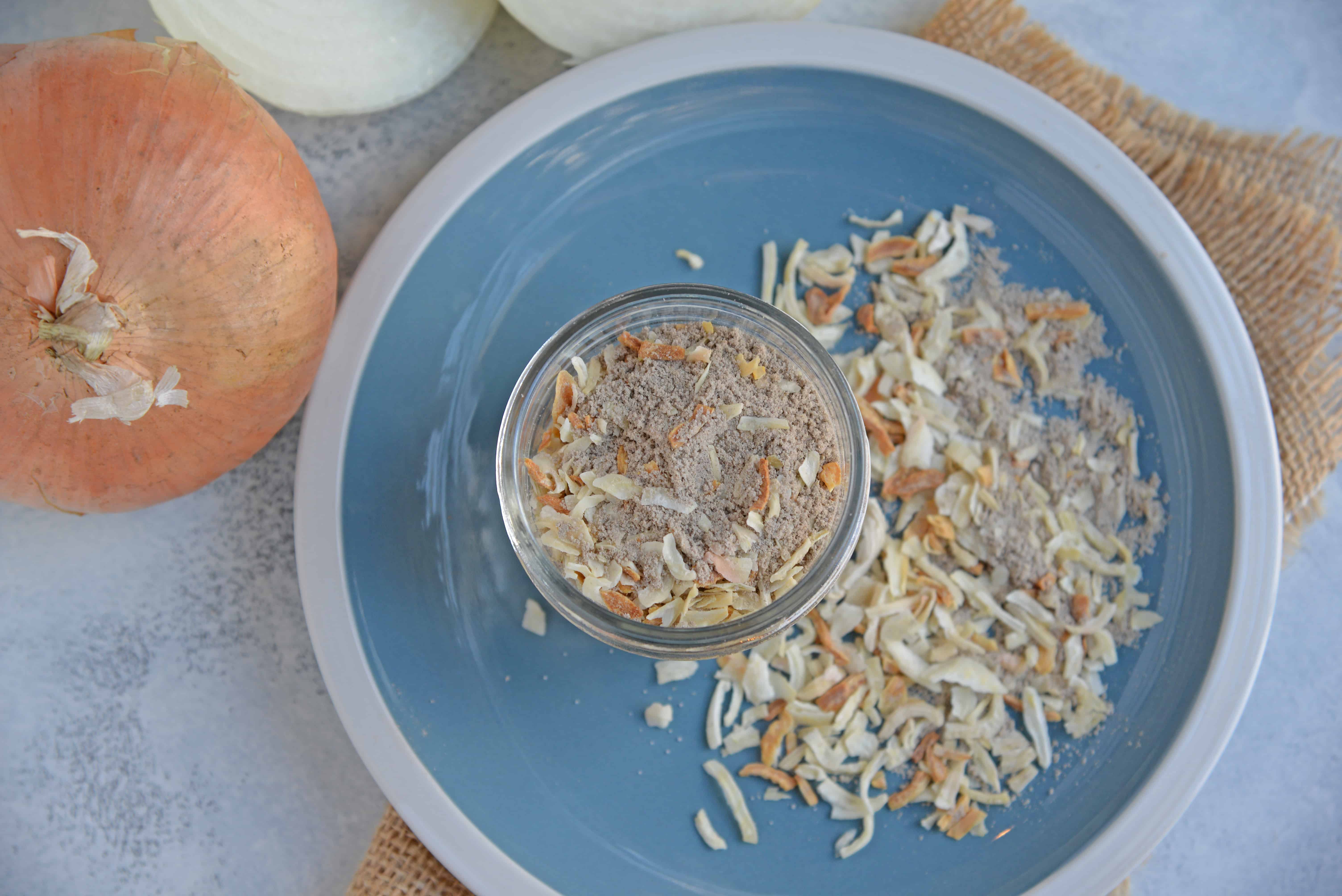 Other than the fact that it will only take about 1 more minute to make Onion Soup Mix from scratch rather than tear open a paper bag, you can also control the flavors and salt content when making it yourself.
I prefer mine to be extra onion-y (yep, I just made up that word), so I use more onion flakes than the store bought version.
You can even go a step further and use garlic flakes instead of onion.
Garlic Soup Anyone???
While I haven't made garlic soup, I have used this soup mix with garlic flakes for a marinade and it was pretty tasty (see below).
Making your own Onion Soup Mix at home not only saves you a trip to the grocery store, but it will save you money.
You'll never have to buy it from the store again once you see how easy it is to make, and how much better it tastes when you do it yourself.
PRO TIP: Get a few small glass containers from the craft store and make these into gifts. Print out the soup instructions on cute labels and decorate with colorful string.
Another tip, make a couple batches and keep them in an airtight container in your fridge. You can also package them cutely and give them as gifts.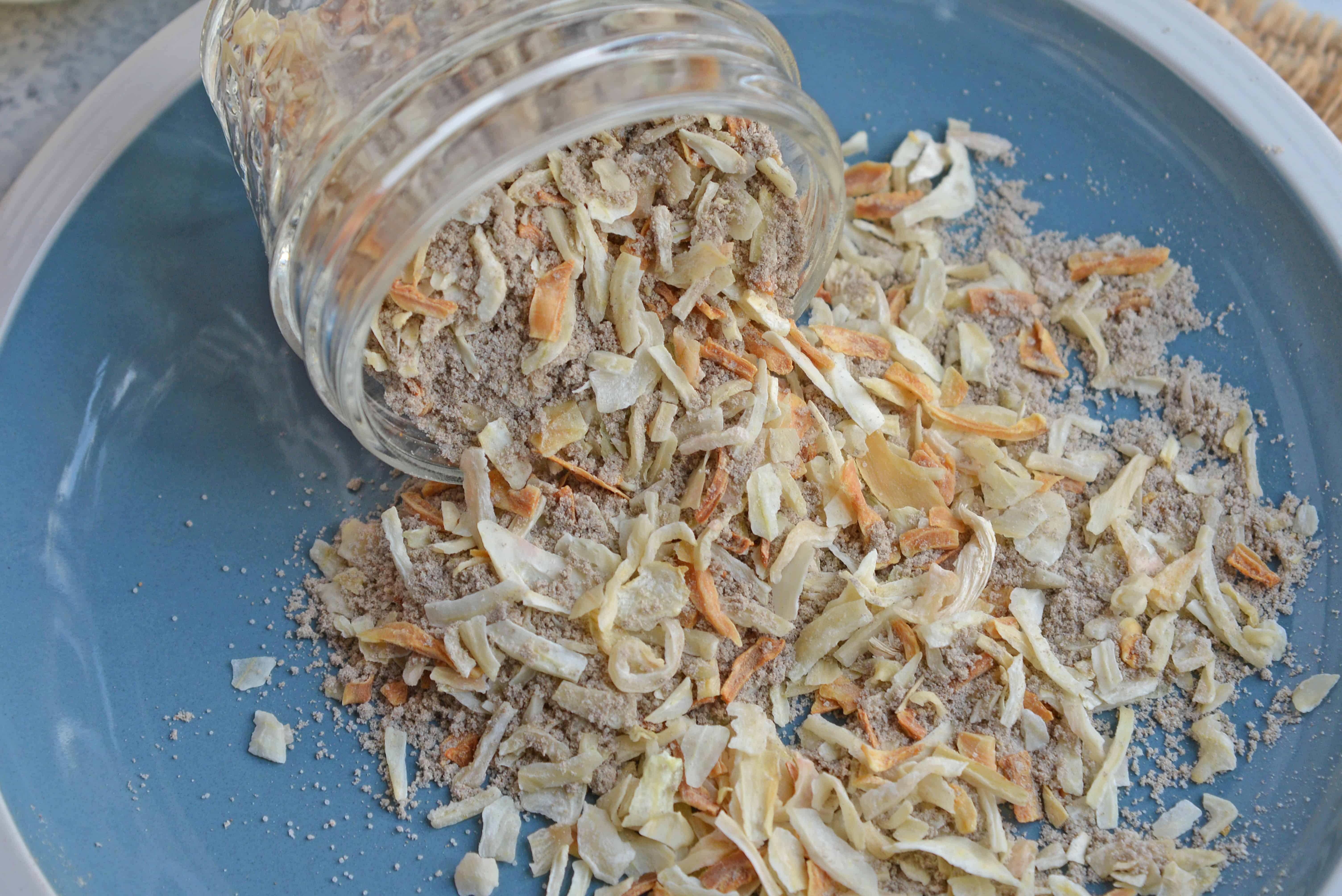 I also want to make a confession: I've never actually made soup with Onion Soup Mix. I know! GAH!
I've mixed it into ground beef for burgers and meatloaf, folded with sour cream for dip, roasted it with potatoes, add it to pot roasts and my personal favorite, made Grilled Onion Pork Chops, but never have I ever actually made soup.
The base of beef bouillon makes an excellent beef broth, but also seasons other dishes perfectly.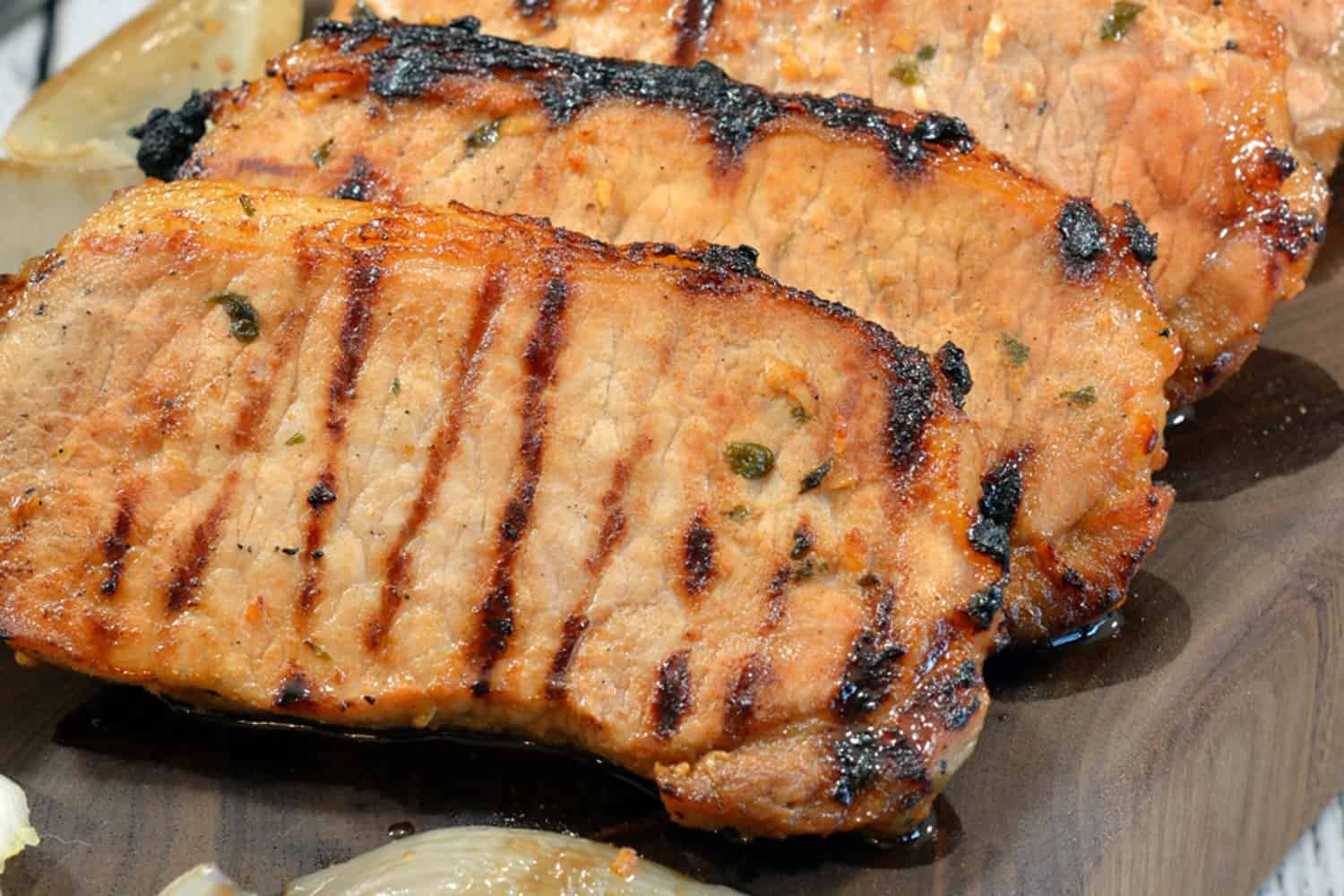 And of course, French Onion Dip as an appetizer. Such a classic recipe!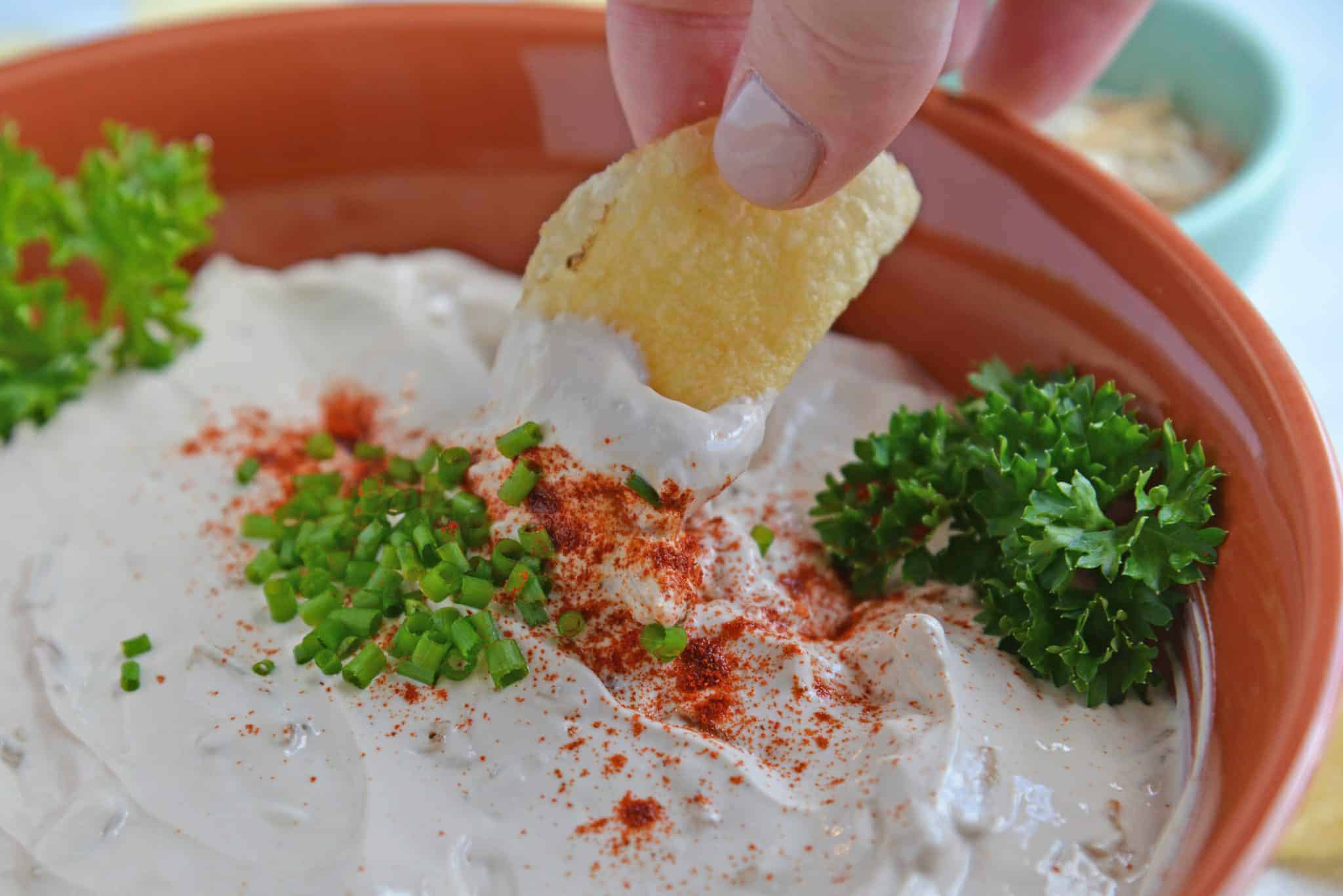 For most recipes, keeping it chunky and whole is perfectly fine, but if you are looking for all of the flavor, but a fine blend without large pieces of onion, try using a spice grinder to blend it up.
This is my favorite spice grinder, cheap and easy to clean! You can also use it to grind coffee!
Maybe I'll give that a shot sometime! What is your favorite way to use Onion Soup Mix?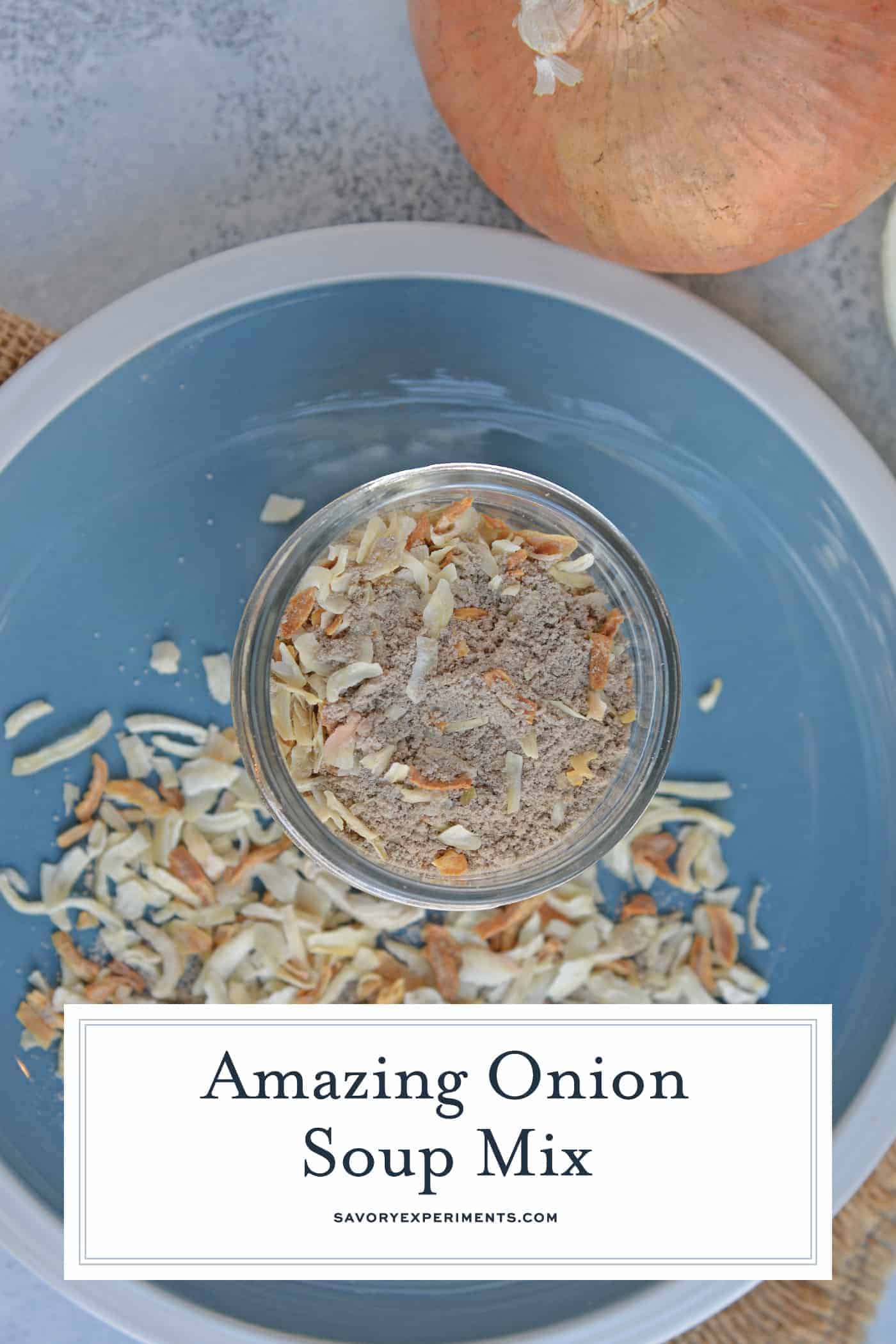 More copycat recipes:
Copycat Cheeseburger Helper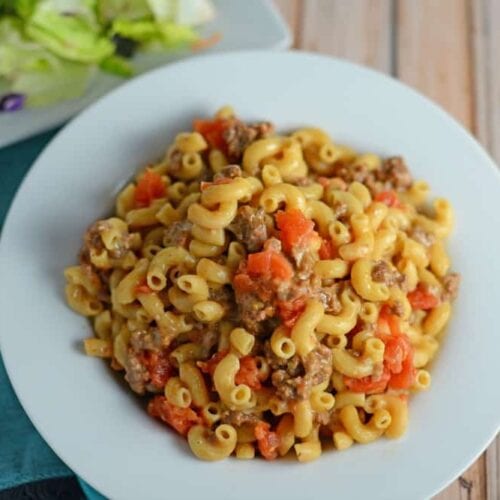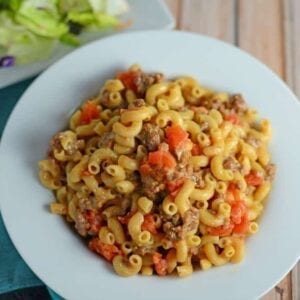 Homemade Hamburger Helper Skillet is a great ground beef recipe with cheddar cheese, seasonings and tomatoes all ready in 20-minutes!
Franks and Beans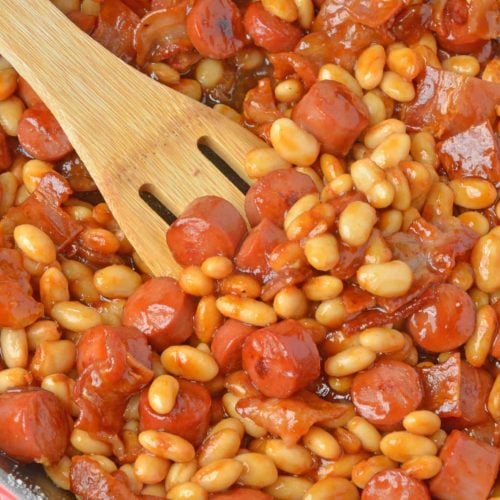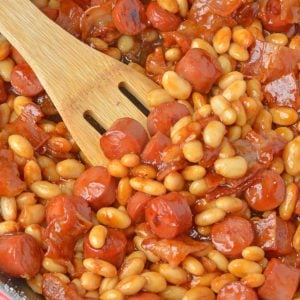 This Franks and Beans recipe is made with real beef hot dogs and less sugar than the canned version. Perfect as a quick and easy lunch or a classic camping food!
Copycat Cheddar Bay Red Lobster Biscuits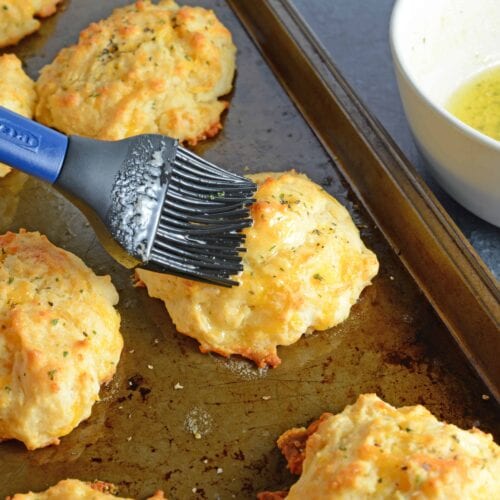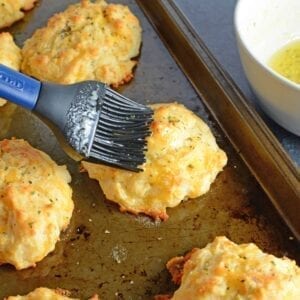 These copycat Red Lobster Cheddar Bay Biscuits are so easy to make you will make them for dinner every night! And they only take 20 minutes!
Tools for making Homemade Onion Soup Mix:
Measuring Utensils– You can use these or you can eyeball it. As long as the ratios are somewhat similar, you really can't hurt this recipe.
Ramekins– I use these for small batch mixing, but they also have other purposes!
I like giving folks their own individual sauce cups. Then you don't have to worry about double dipping! Ramekins are also great for ingredient preparation and baking mini soufflés.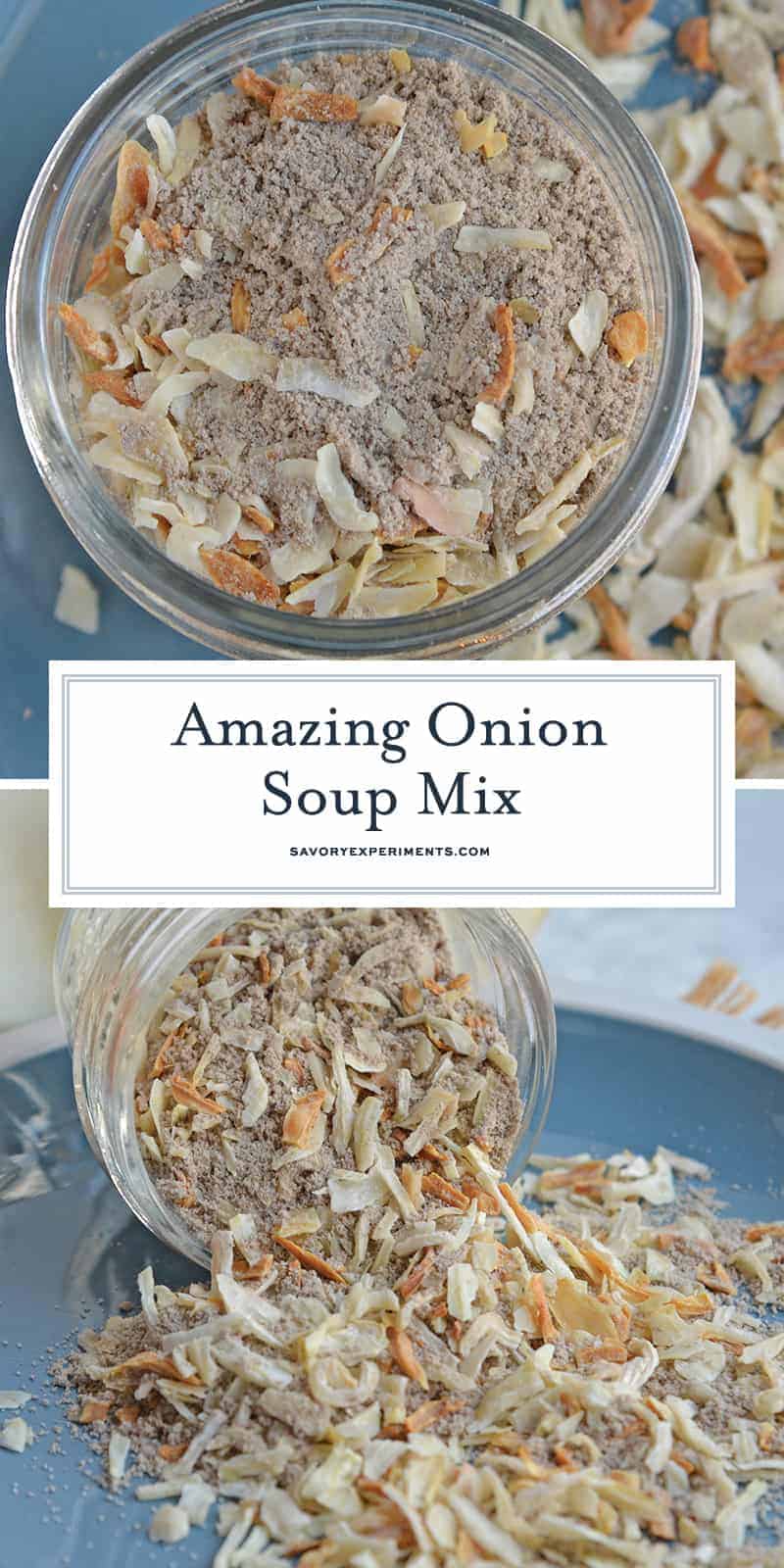 Questions you might have about how to make onion soup mix:
What is the difference between dry onion soup mix and french onion soup mix? There really isn't a difference. They are pretty much the same, but one has a fancier name than the other.
What can I substitute for onion soup mix? This really depends on the recipe you need it for. Generally speaking, you can use any flavor of dry soup mix in the same quantity.
Now the recipe you are using it in and the type of mix you choose will depend on if it tastes good or not. LOL.
How long is onion soup mix good for? If stored properly at room temperature in a dry, cool place in an airtight container, it is good for up to 6 months.
How many tablespoons equals one packet of Lipton Onion Soup Mix? About 3 tablespoons, give or take a smidge.
Is onion soup mix gluten free? All of the ingredients I use are gluten free, however, check your ingredients to make sure they are as well.
Can I make this sodium free? Salt is pretty essential to the flavor, but you can use your favorite salt substitute or make it low sodium to your best taste.
Onion Soup Mix is so easy that chances are you already have all the ingredients! This recipe even makes a bit more than one store bought onion soup packet!
CONNECT WITH SAVORY EXPERIMENTS!

Be sure to follow me on social media, so you never miss a post!

Facebook | Twitter | Youtube
Pinterest | Instagram

Get our FREE 8 Day E-Course on How to Be a Better Home Cook. Sign up HERE!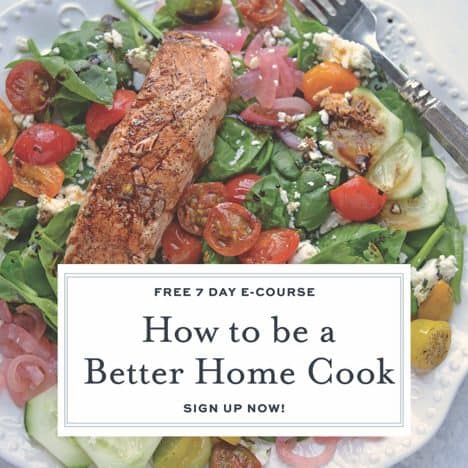 Onion Soup Mix
Chances are you have all the ingredients already in cupboard! This recipes makes slightly more than one store bought onion soup packet.
Instructions
Combine all ingredients in a small bowl. You are done!

If you've tried this recipe, come back and let us know how it was!
Notes
You can substitute garlic flakes for onion.
If you want to make soup, add 4 cups boiling water and allow to sit for 5 minutes.
Nutrition
Calories:
115
kcal
|
Carbohydrates:
26
g
|
Protein:
3
g
|
Sodium:
1129
mg
|
Potassium:
509
mg
|
Fiber:
2
g
|
Sugar:
11
g
|
Vitamin A:
125
IU
|
Vitamin C:
22.8
mg
|
Calcium:
82
mg
|
Iron:
0.6
mg