Where are my burger lovers at? While I do enjoy the simplicity of a basic hamburger, I also crave speciality burgers like my Garlic Truffle Burger.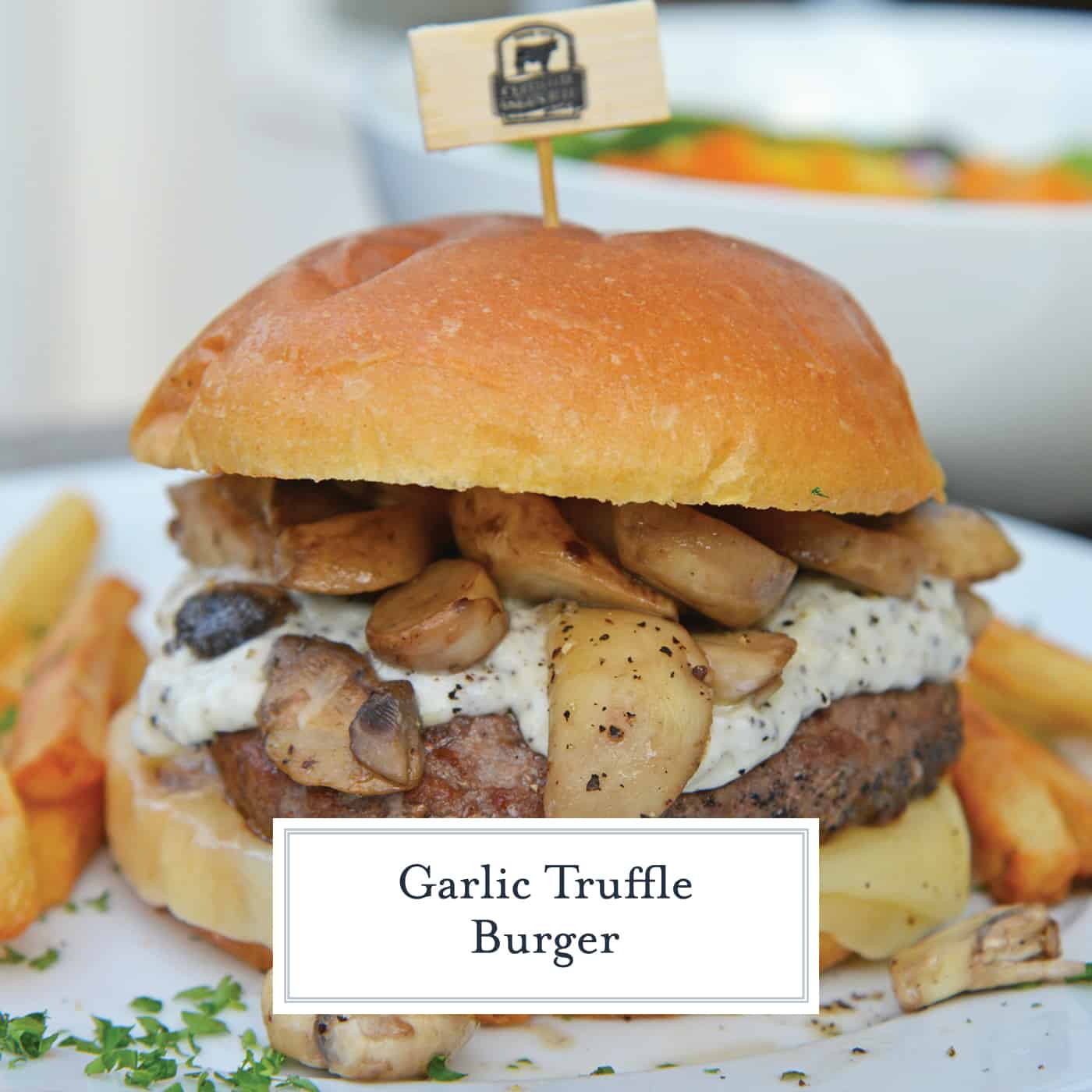 A Garlic Truffle Burger is the perfect way to make a gourmet burger at home. Truffle Mayo, sautéed mushrooms, Swiss cheese and a juicy burger patty on a buttery brioche roll.
This post is sponsored by the Certified Angus Beef® brand in conjunction with a social media campaign through Sunday Supper LLC. All opinions are my own.
The genesis of my Truffle Mushroom Burger came from two places. Let me tell you about them…
We just got back from a family trip to Italy and my 9-month-old daughter ate everything. I'm telling you there was not one thing she turned her nose up at.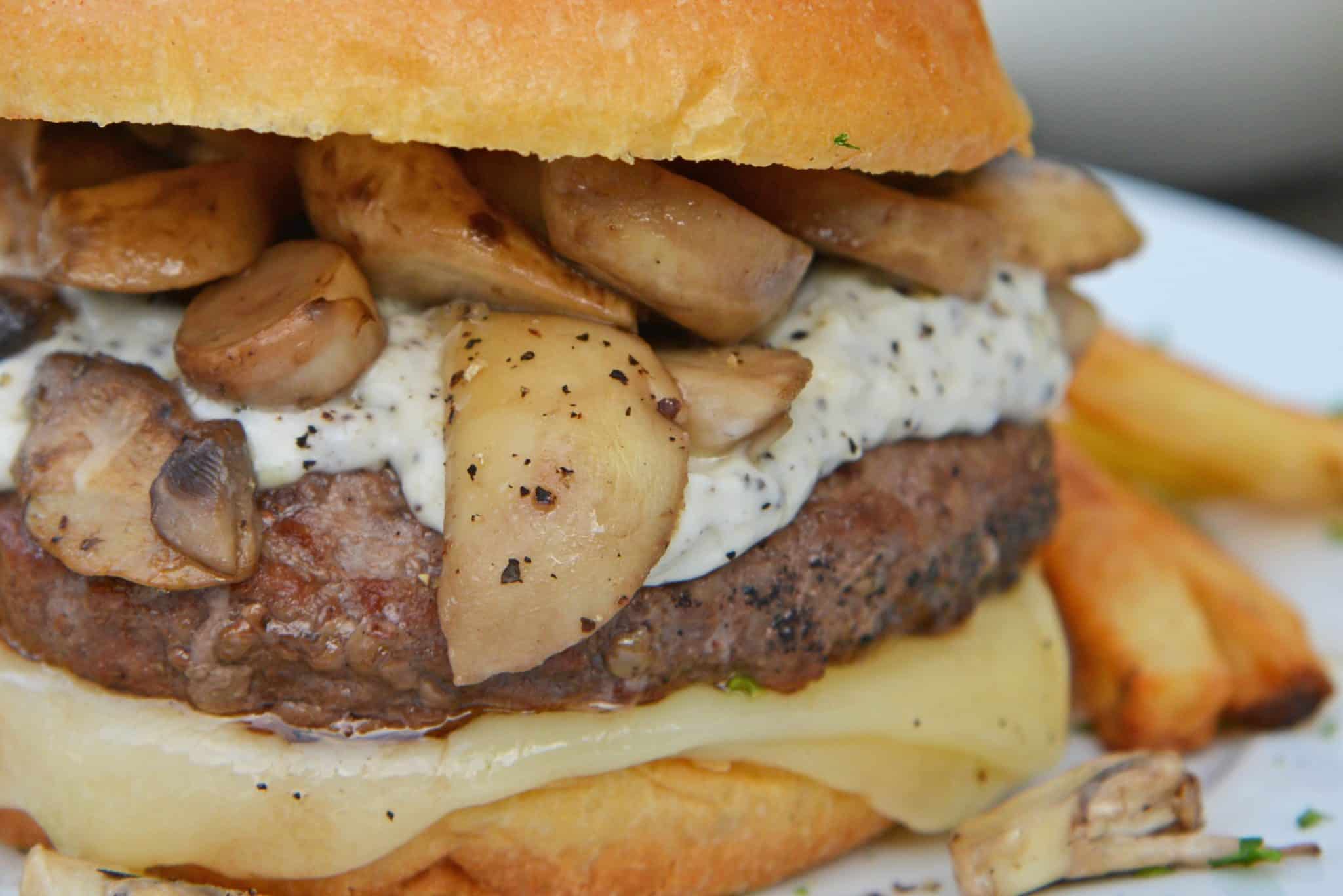 Among her favorites were fungi, which are very popular in Italy on just about everything. Translation: mushrooms and truffles.
Yep, my 9-month-old loves mushrooms and truffles. Go figure.
When we got back to the states I purchased a jar of Truffle Pate. Not the super expensive "one shave is $100″ truffles, but the more generic kind blended in oil. The kind us normal folks can afford to slather on a delicious burger.
PRO TIP: This burger also tastes amazing with bacon!
Truffle mayo is really what makes this gourmet burger different from the others. Many use truffle oil instead of actual truffles. While you do get the very distinctive scent of truffle, the flavor is muted.
Truffle oil is great for so many things, like Truffle Fries or Chickpeas, but for something like this, I want the little specs and flavor WITH aroma.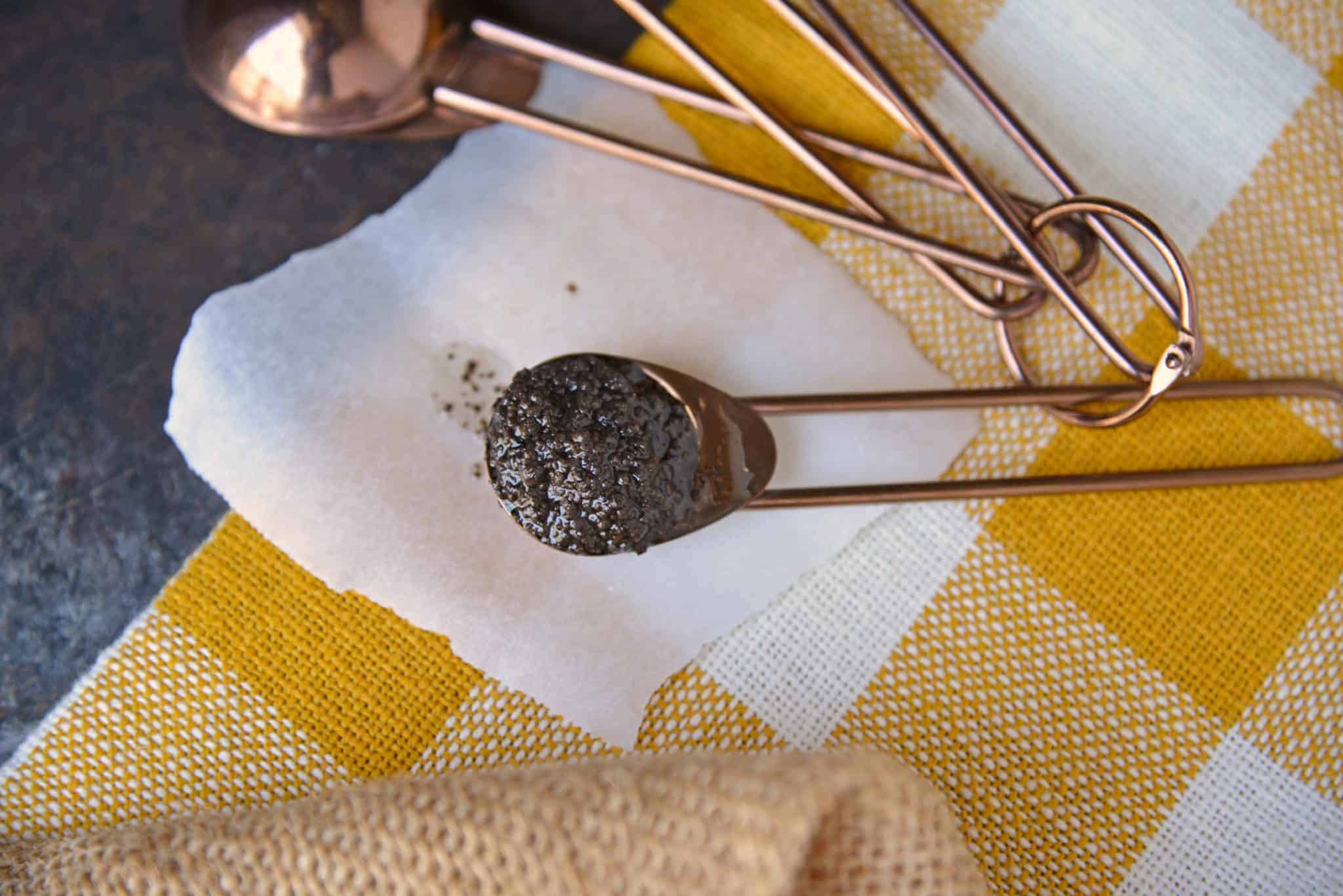 Easy enough to mix with Parmesan and throw on pasta or to make a garlicky Truffle Aioli Sauce.
The next story for my Truffle Burgers is my recent obsession with burgers. I go through phases.
Sometimes burgers just don't sound good to me. They won't for several months, and then BAM. All I want is a burger. All. The. Time.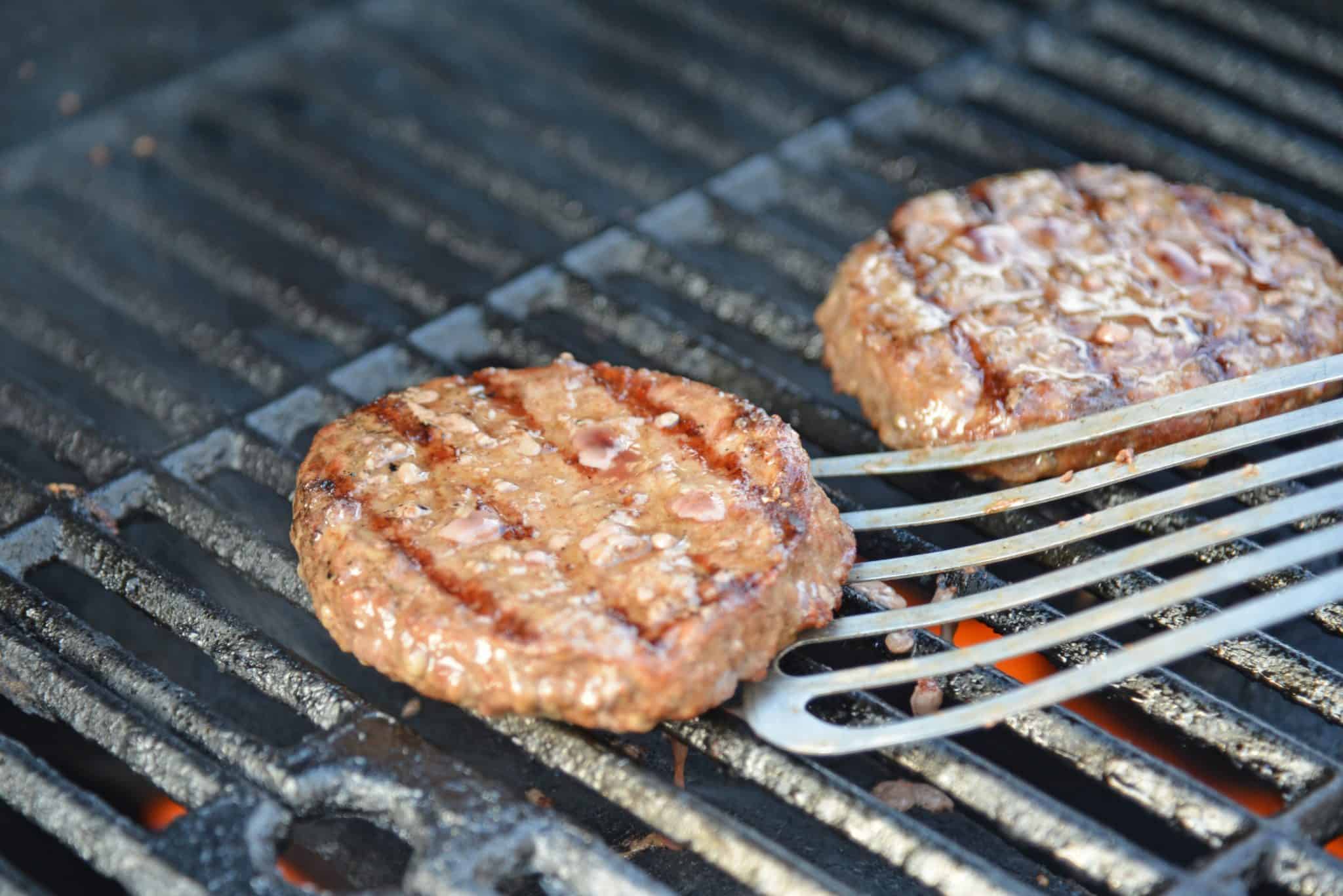 Well, our return from Italy coincided with one of my "I want a burger for every meal" phases and ta-da: Garlic Truffle Burgers!
It seems that my buddies over at Certified Angus Beef® brand read minds because they sent me a box of their frozen Prime Beef Burger Patties right at the same time. Can you beleive it?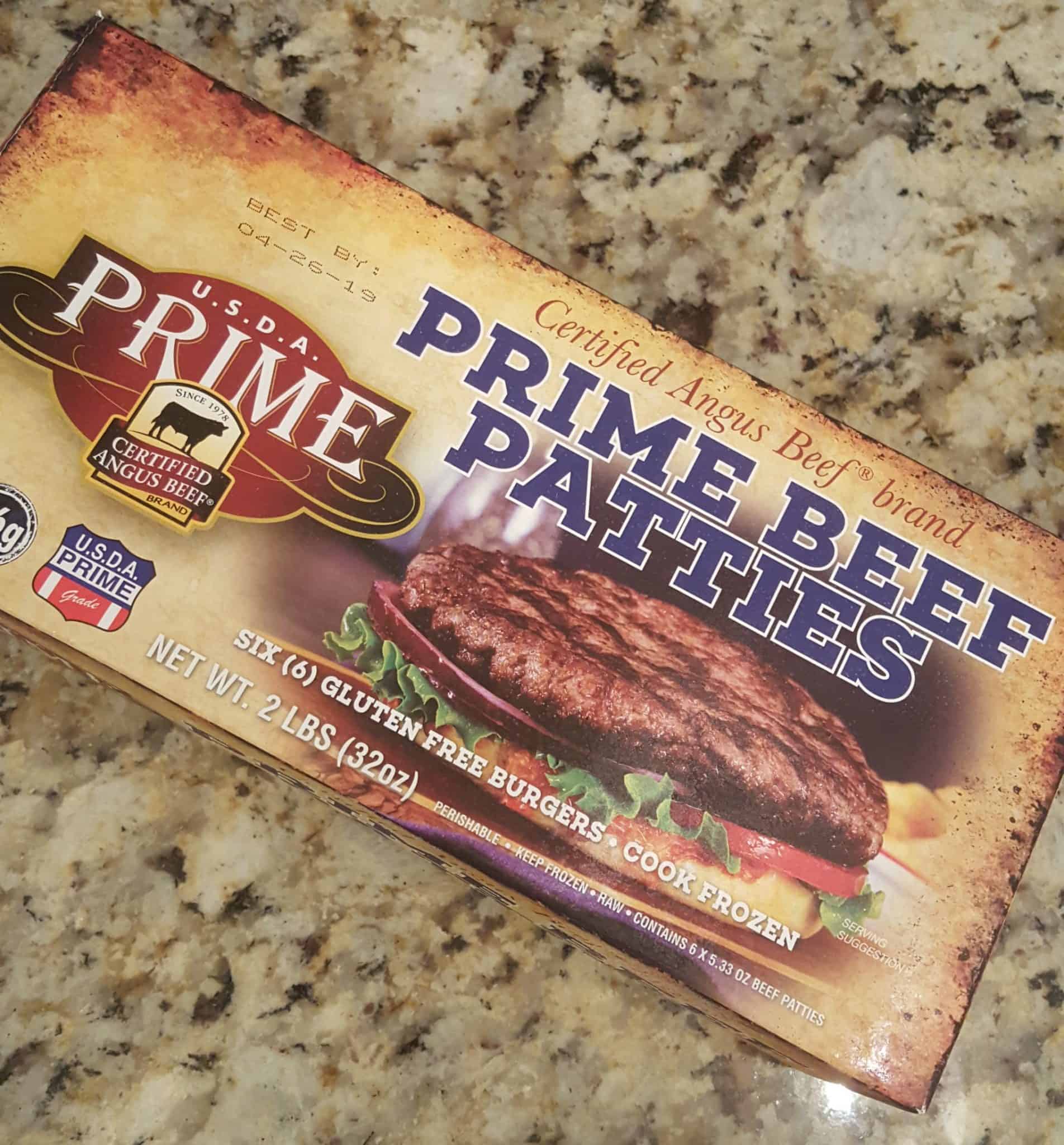 Generally speaking, I prefer to make my own burger patties, but these are really, really good. Frozen and ready to cook, they don't shrink up, offer loads of beefy flavor and are super juicy.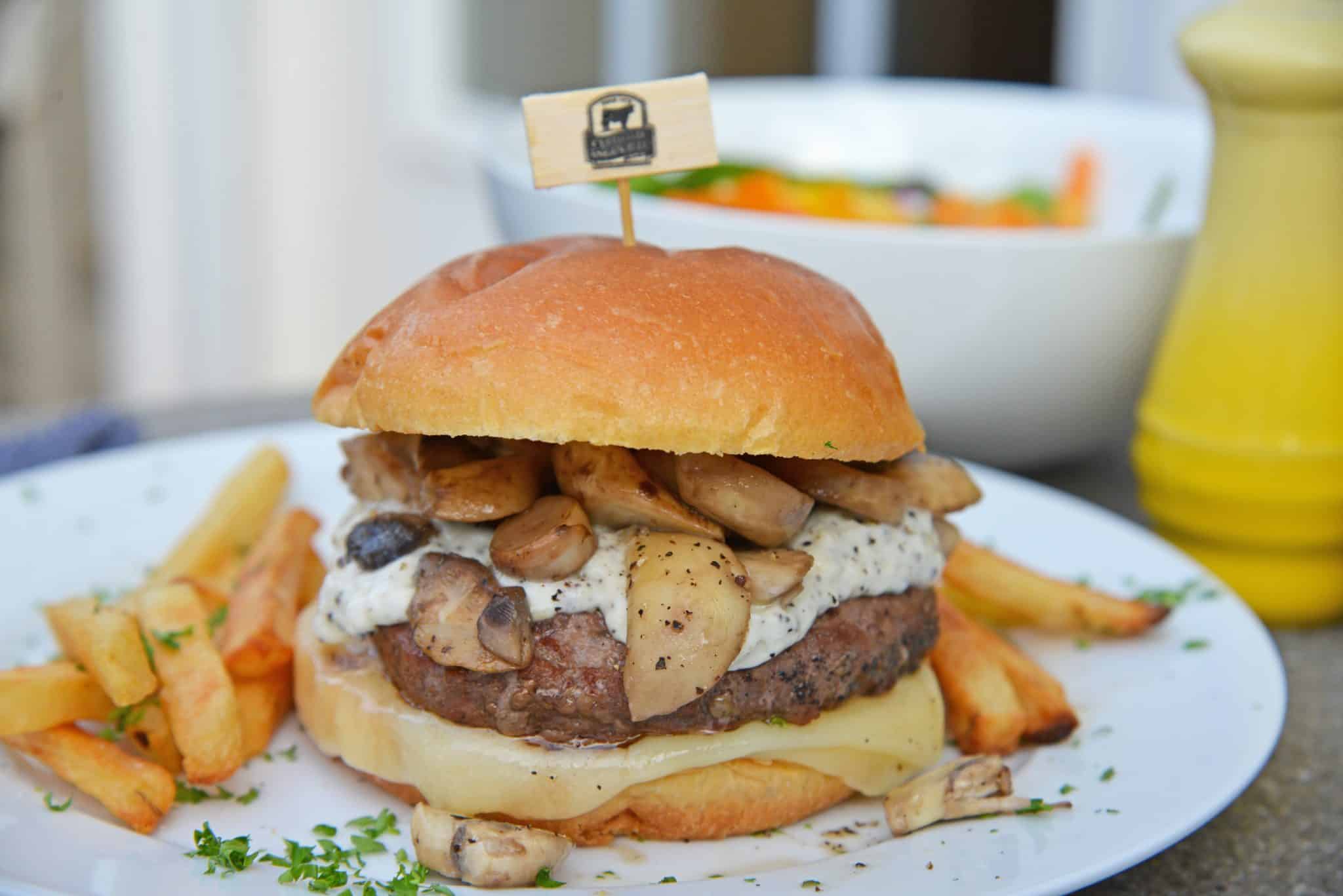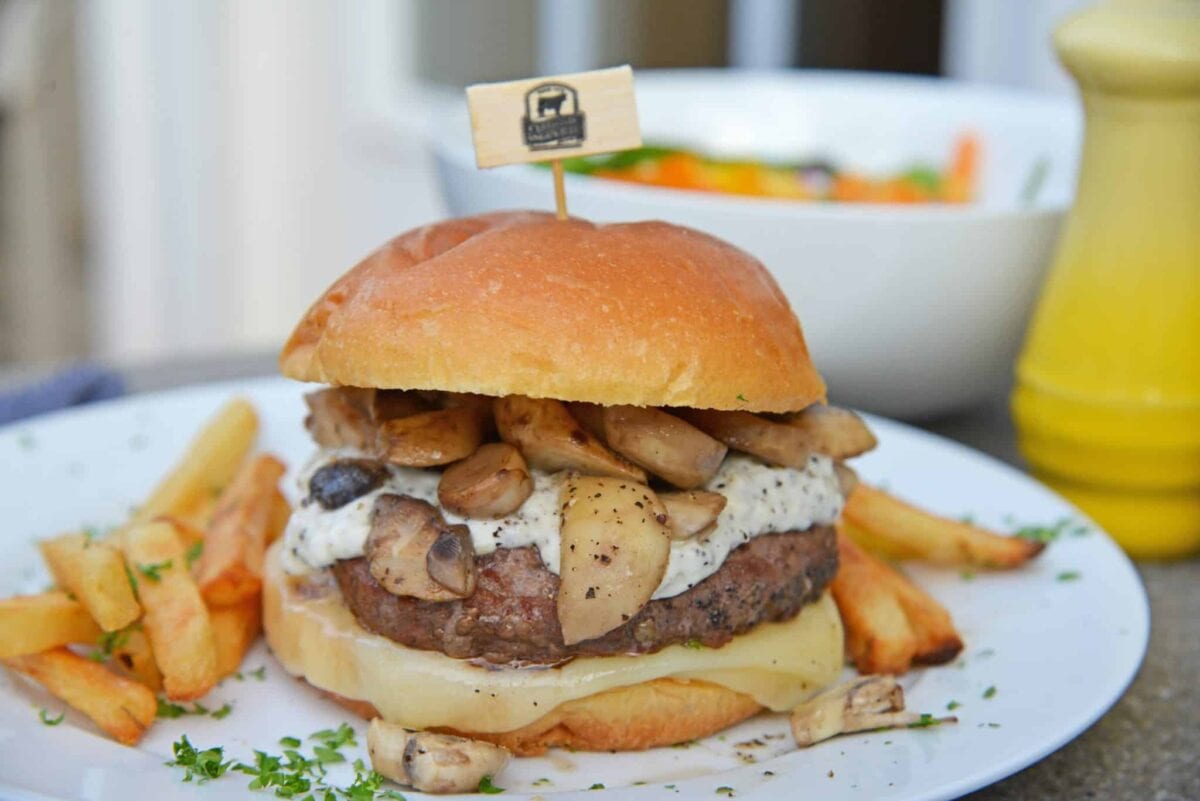 If they aren't available in your area, pick up Certified Angus Beef® brand ground beef and make your own. The meat is so good, they don't need any seasoning. Just form and grill!
Clearly this is kismet. And I wanted burgers. So bad, in fact, I made hubby grill them up during a torrential downpour. He really loves me. 🙂
Questions you might have about how to make truffle burgers:
Why don't you mix truffles into the hamburger? Here I used premade hamburger patties, so there wasn't an option, but typically you want the essence of truffle, not a ridiculously overwhelming flavor. It has a strong taste to begin with so having just truffle mayo works fine.
What are truffles? A truffle is the fruiting body of a subterranean ascomycete fungus, predominantly one of the many species of the genus Tuber (Wikipedia). A truffle is considered to be a mushroom.
Where are truffle found? Truffles can be found all over, but there are three types that are considered to be edible. French black truffles are considered to be the most rare and special.
What do truffles look like? Simply said, they are ugly. They are an irregular shape and look kinda warty and weird. Like an oddly formed mushroom. They vary in size from small to large.
How much do truffles cost? The most expensive truffles go for $250-$450 per pound. They are expensive because they are rare and hard to forage.
Is this like the Carl's Jr. Truffle Angus Burger? I haven't had it, so I don't know!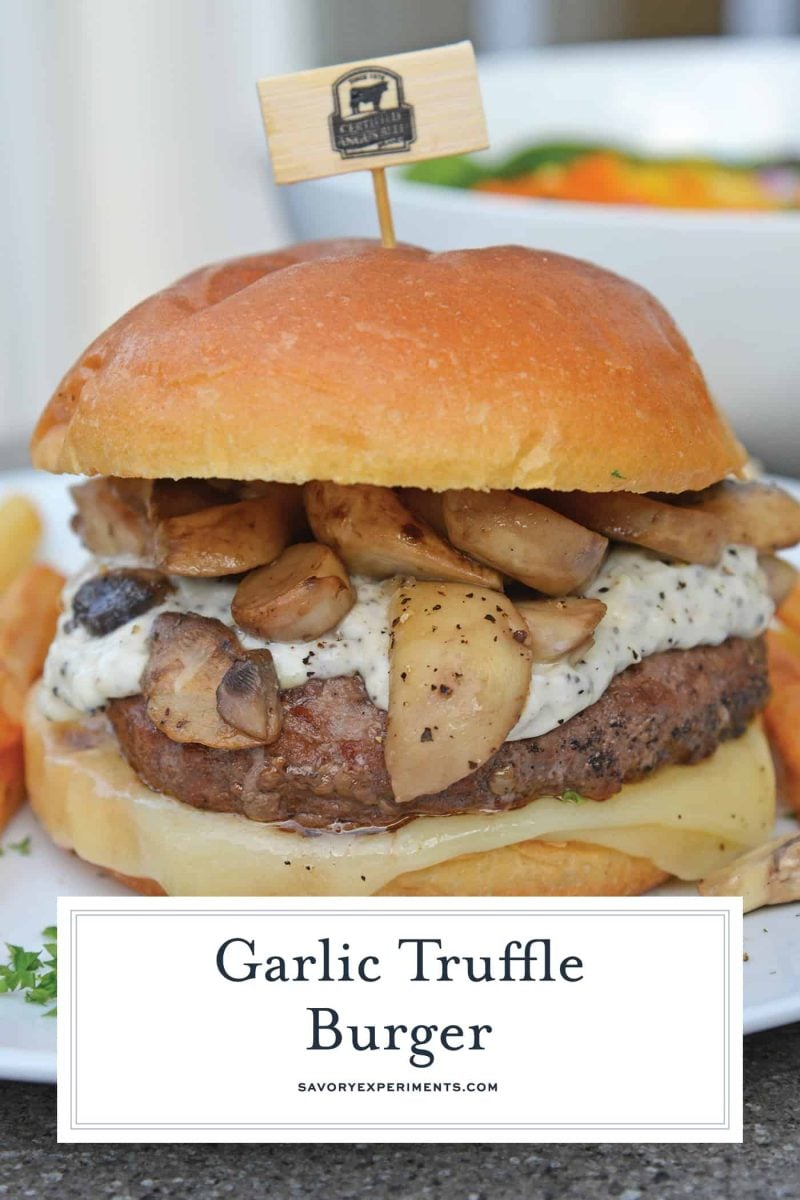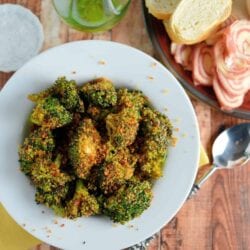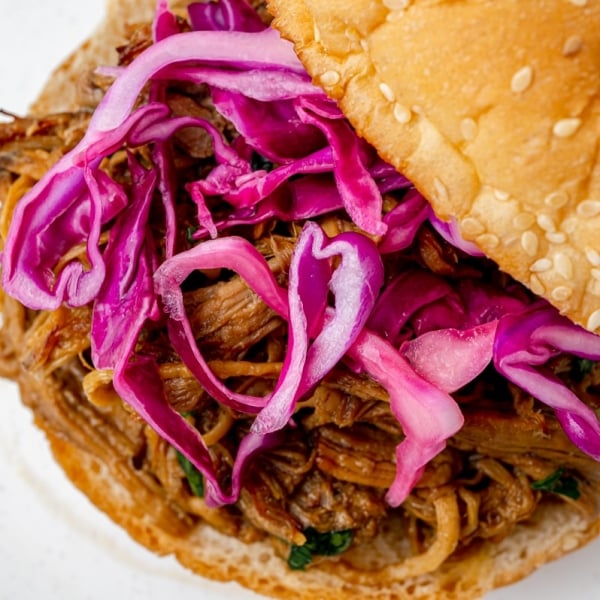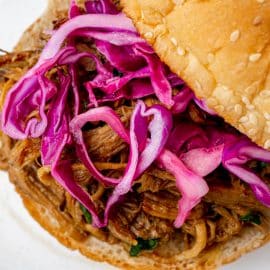 Red Cabbage Slaw
Red Cabbage Coleslaw is an easy coleslaw recipe that pairs well with any BBQ recipe. A no mayo coleslaw that can be made ahead and stays good at room temperture.
See The Recipe!
Even more recipes that use truffles: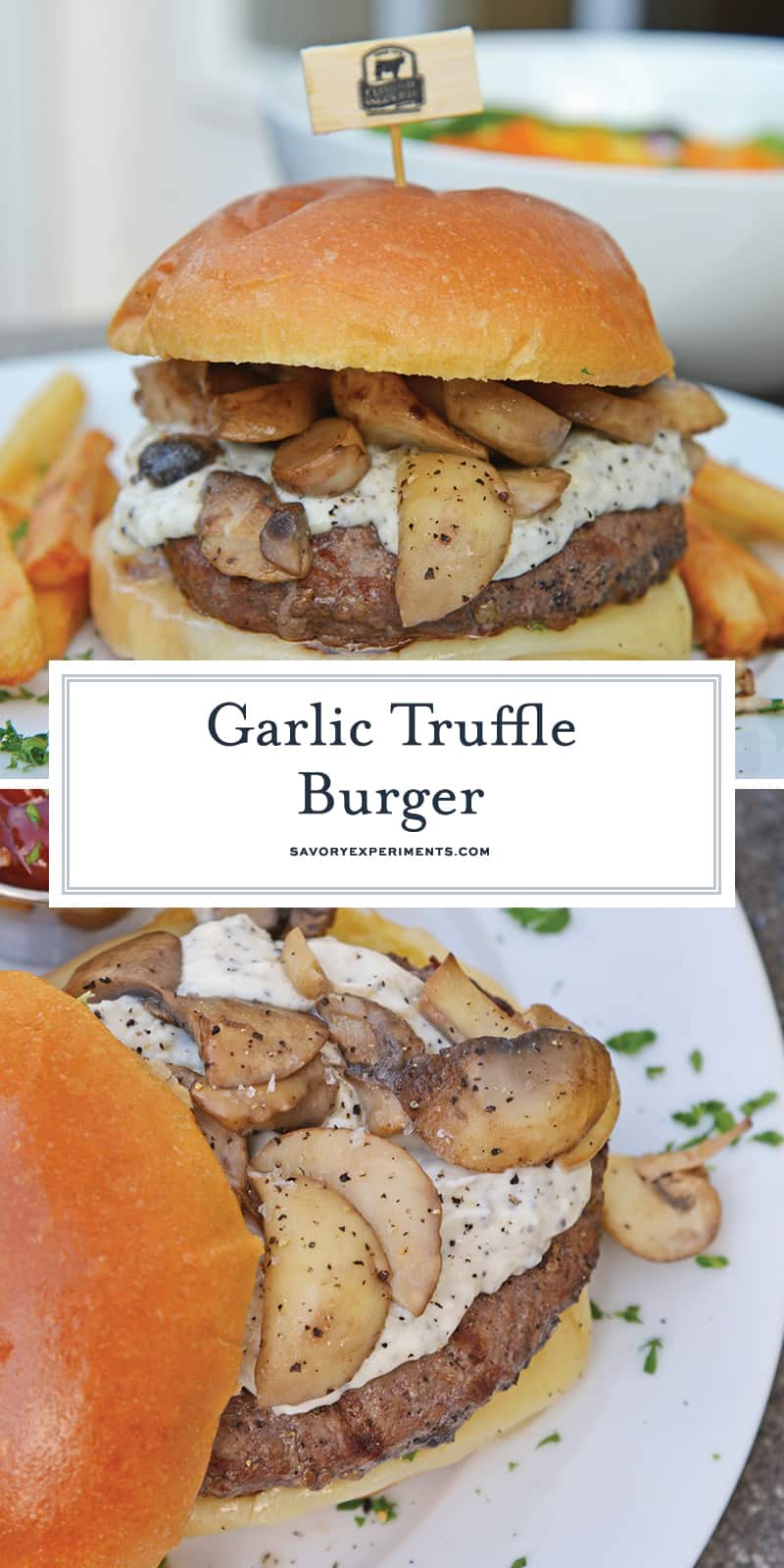 This grilled truffle burger is the what culinary dreams are made of. Come enjoy the delicious umami flavors.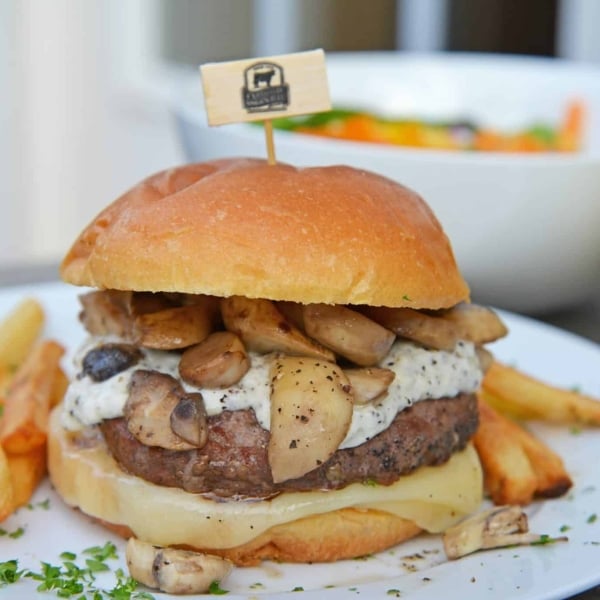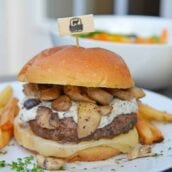 Garlic Truffle Burgers
A Garlic Truffle Burger is the perfect way to make a gourmet burger at home. Truffle Aioli, sautéed mushrooms, Swiss cheese and a juicy burger patty on a buttery brioche roll.
Ingredients
4

Certified Angus Beef® brand frozen beef patties

2

cups

cremini or shiitake mushrooms

, sliced

2

tablespoons

butter

Fine sea salt & freshly ground black pepper

8

slices

Swiss cheese

4

brioche hamburger rolls

1

cup

Truffle Aioli

, make ahead
Instructions
In a large frying pan, melt butter over medium heat.

Add slices mushrooms, cooking until they reduce in size by 25% and are soft, but still hold their shape and have some texture. Approximately 8 minutes. Set aside.

Heat grill to medium-high heat.

Cook over indirect heat until burgers reach you desired level of doneness.

Top each patty with 2 slices of Swiss cheese. Close lid for 1 minute. Cheese may not be fully melted, but will continue to melt using residual heat.

Remove and allow to rest.

Place on patty on each brioche roll.

Evenly divide Truffle Aioli and cooked mushrooms between burgers.

Top and enjoy!

If you'v tried this recipe, please come back and leave us a rating and a comment!
Nutrition
Calories:
882
kcal
,
Carbohydrates:
33
g
,
Protein:
36
g
,
Fat:
63
g
,
Saturated Fat:
24
g
,
Cholesterol:
145
mg
,
Sodium:
980
mg
,
Potassium:
562
mg
,
Fiber:
1
g
,
Sugar:
4
g
,
Vitamin A:
640
IU
,
Vitamin C:
0.6
mg
,
Calcium:
532
mg
,
Iron:
3.9
mg
For even more fabulous beef recipes, check out www.certifiedangusbeef.com .