I love having hamburger variations to choose from! I mean who doesn't love a good burger loaded with toppings?! This burger recipes is loaded with red wine shiitake mushrooms, caramelized onions, and swiss cheese.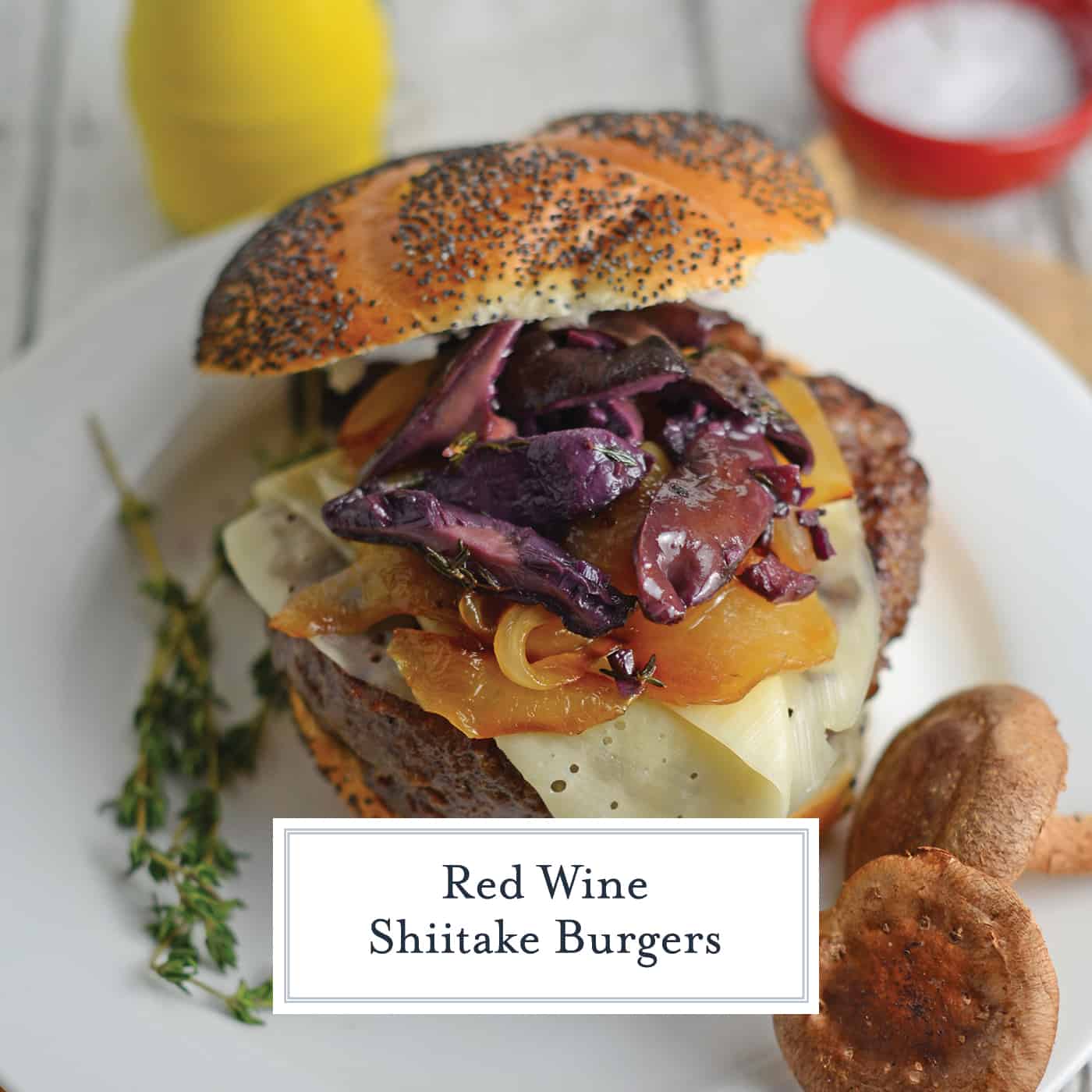 This Red Wine Shiitake Hamburger takes your typical burger recipes and turns it into so much more. With the combination of earthy and sweet, the toppings make this into the perfect artisan hamburger to enjoy at home!
Why Are the Mushrooms Purple?
The highlight of this monstrosity is the deep purple shiitake mushrooms, hence the name: Red Wine Shiitake Hamburgers. Shiitake mushrooms have a naturally hearty, rich and earthy flavor with a spongy texture.
Adding a robust red wine enhances the natural flavors while adding its own bite. Coupled with sweet caramelized onions and gooey Swiss cheese this burger is a knockout!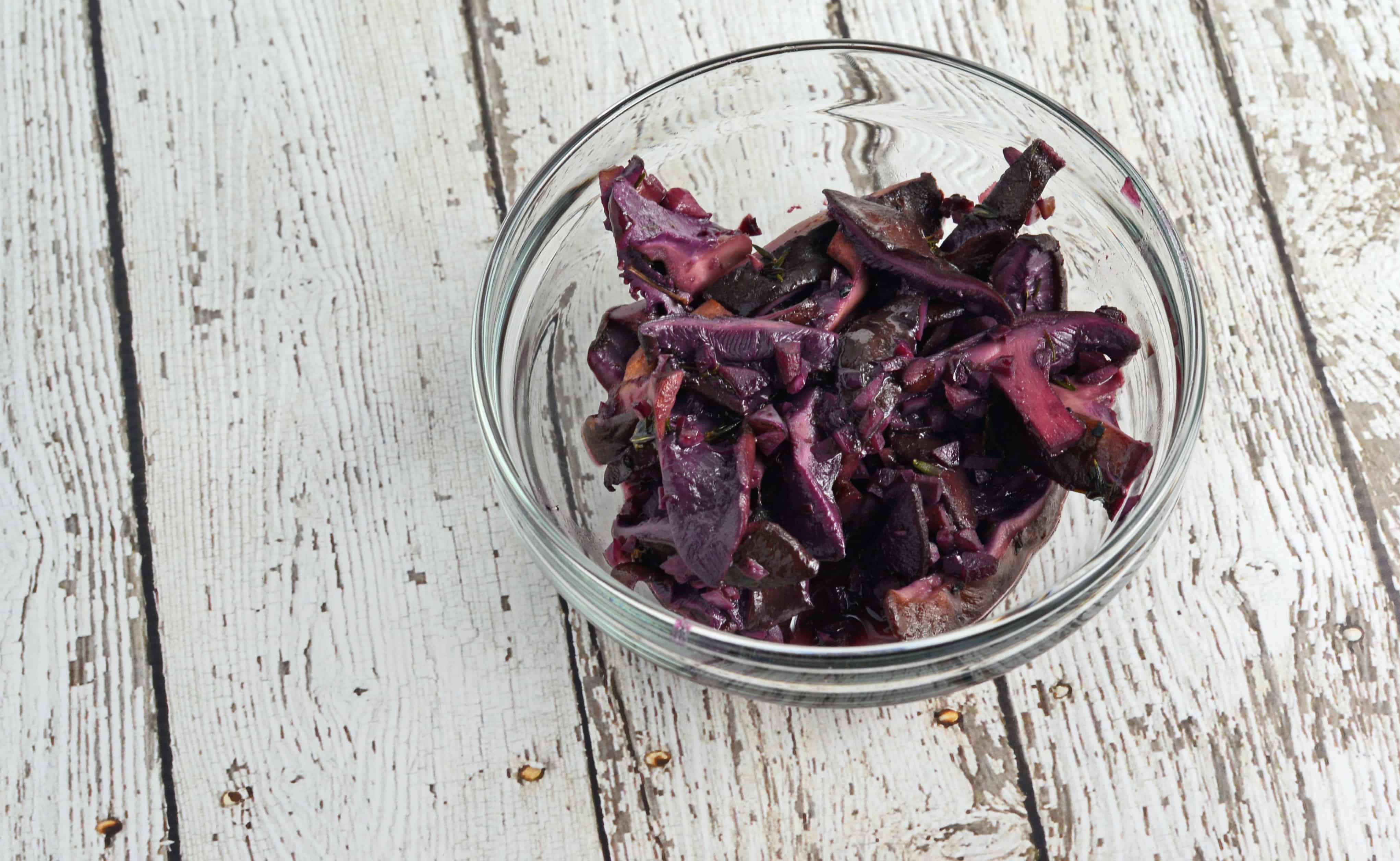 Here is my Red Wine Shiitake Hamburger pictured with a steak knife to hold in all of the stuffers, but in the words of my nephew it needs to be "tightened up" AKA smashed down, in order to eat it.
Even after "tightening it up," it is a challenge to fit all the pieces in each bite. The struggle will be well worth it.
How to Make the Best Burger Patty
To make your life a little easier, make sure to read my 10 Tips for Better Burgers and also get a burger patty press
, to make sure you have uniform patties all the way around!
I decided to use a plain hamburger patty due to the complex flavors of the toppers. You can also substitute turkey for a healthier version.