Blue Cheese dressing is probably one of the most iconic salad dressings compared to Italian or Ranch. You'd be hard pressed to find a restaurant that didn't have it as an option.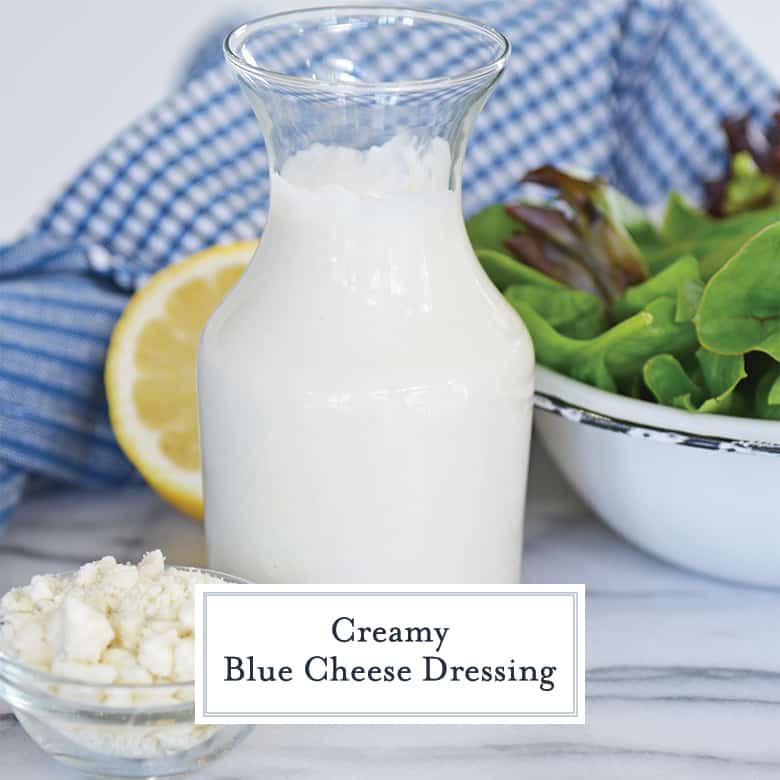 While bottled is perfectly fine, making it homemade it also delicious and tastes so much better! And it is easy, less than 5 minutes, I promise.
What is Blue Cheese?
Blue cheese is considered to be a "stinky cheese" and is made from cultures of the mold Penicillium, giving it blue spots or sometimes veins.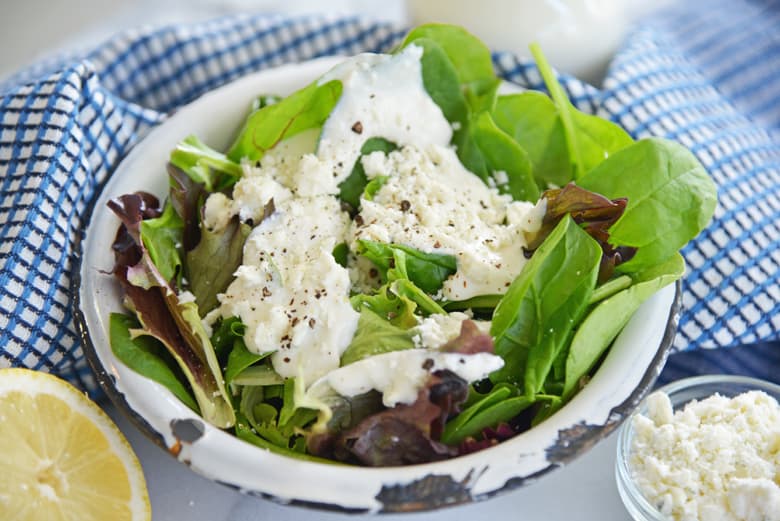 There are several types of blue cheese and depending on how long the cheese rests and the ingredients it is made with, it can vary greatly in smell, taste and also price. There are about 50 varities.
Maytag Blue
Danish Blue
Gorgonzola (yep, a blue cheese!)
Stilton (similar to Stichelton)
Roquefort
The type of you get at the store that is fairly generic and totally acceptable for salad dressing is usually Danish blue, the most mild of the blues.
How to Make Blue Cheese Dressing
It is really quite easy. First, gather your ingredients. Worcestershire sauce is really what separates the mundane blue cheese dressings from the best.
mayonnaise
blue cheese
half and half or milk
sour cream
lemon juice
Worcestershire sauce
kosher salt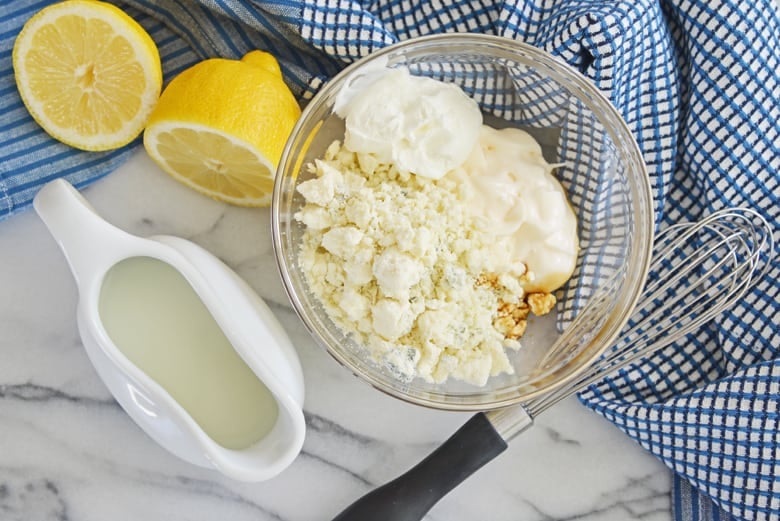 Next, combine everything but kosher salt and 1/2 the blue cheese in a bowl and whisk. If you want super smooth dressing, use a mini food processor and give it a whirl.
Half and half is the ingredient most people tend to want to sub out here, but do not substitute whole cream! You'll end up with a dressing that is way too thick.
You can use milk, whole is best. If you are using skim, you might need to reduce the total amount since it is so much thinner. Add half and then a little more as needed until it gets to the desired consistency.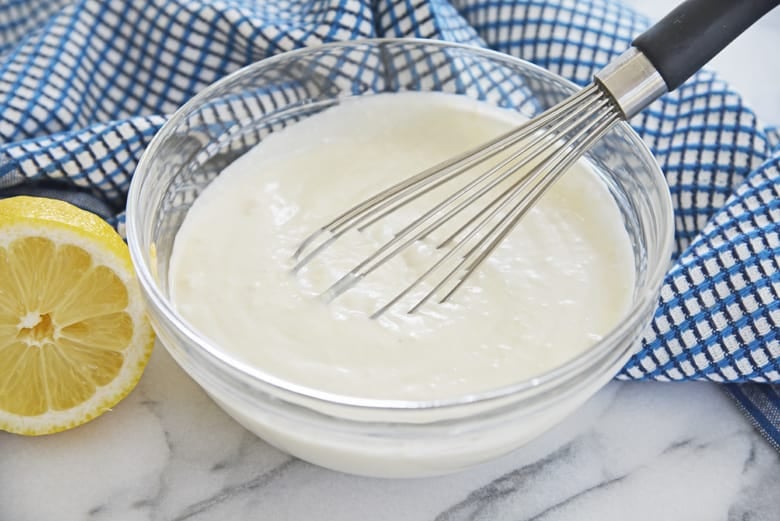 If you are using a half milk and half cream mix, here are the ratios:
Mix 1/4 cup whole milk + 1/4 cup light cream
Mix 1/4 cup whole milk + 3 tablespoons heavy cream
Mix 1/4 cup skim milk + 1/4 cup heavy cream
Light Blue Cheese Dressing
Making this a light dressing is easy enough. Swap out both the mayo and sour cream for plain Greek yogurt. Or use some combination of the three.
History of Blue Cheese
First known as Roquefort dressing, it dates back to 1928 or other variations even earlier. It is sometimes known as Stilton dressing or Bleu Cheese, if you want to be fancy.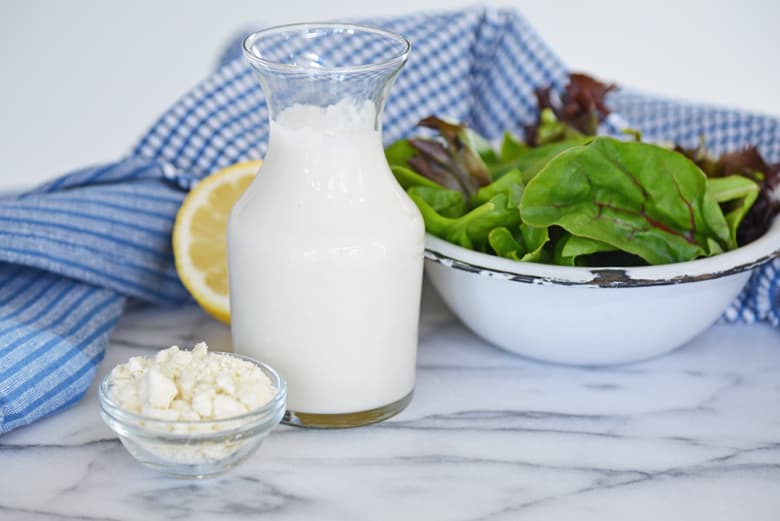 Make Ahead, Storage and Freezing
Blue cheese dressing can most certainly be made ahead of time and is food in the fridge up for up to 5 days. Remember, since yours is from scratch, it doesn't have preservatives in it that make it last for months.
Due to the ingredients, I do not recommend freezing blue cheese.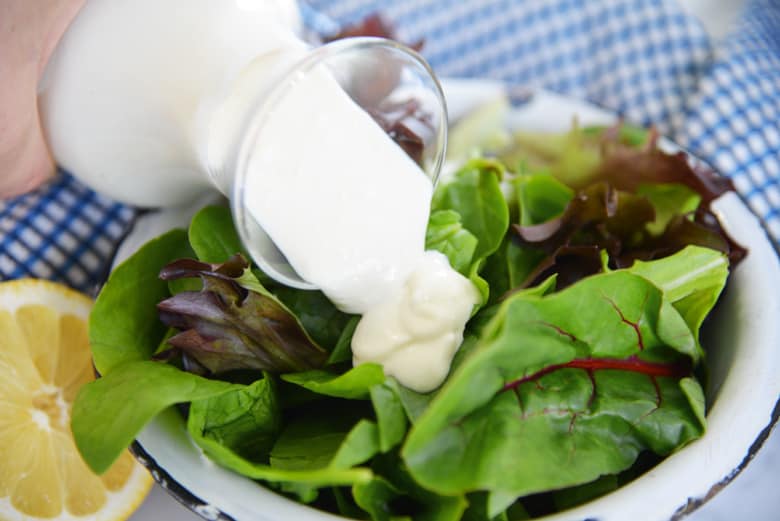 What You'll Need
Mini Food Processor– I use this thing daily! It is by far my most used kitchen appliance, it is small and I throw all the parts into the dishwasher, well except the base and cord, of course! It is perfect for salad dressings if you want them smooth.
Mixing Bowls– Use a mixing bowl a little larger than you think you'll need. There is less pressure to keep it in the bowl. You can always transfer it to a smaller serving bowl later. I personally look for ones with lids so I can cut down on plastic wrap and aluminum foil waste.
Whisks– If you are doing this by hand, a whisk is the only tool that will incorporate enough air into the mix to get it to the right, thick consistency.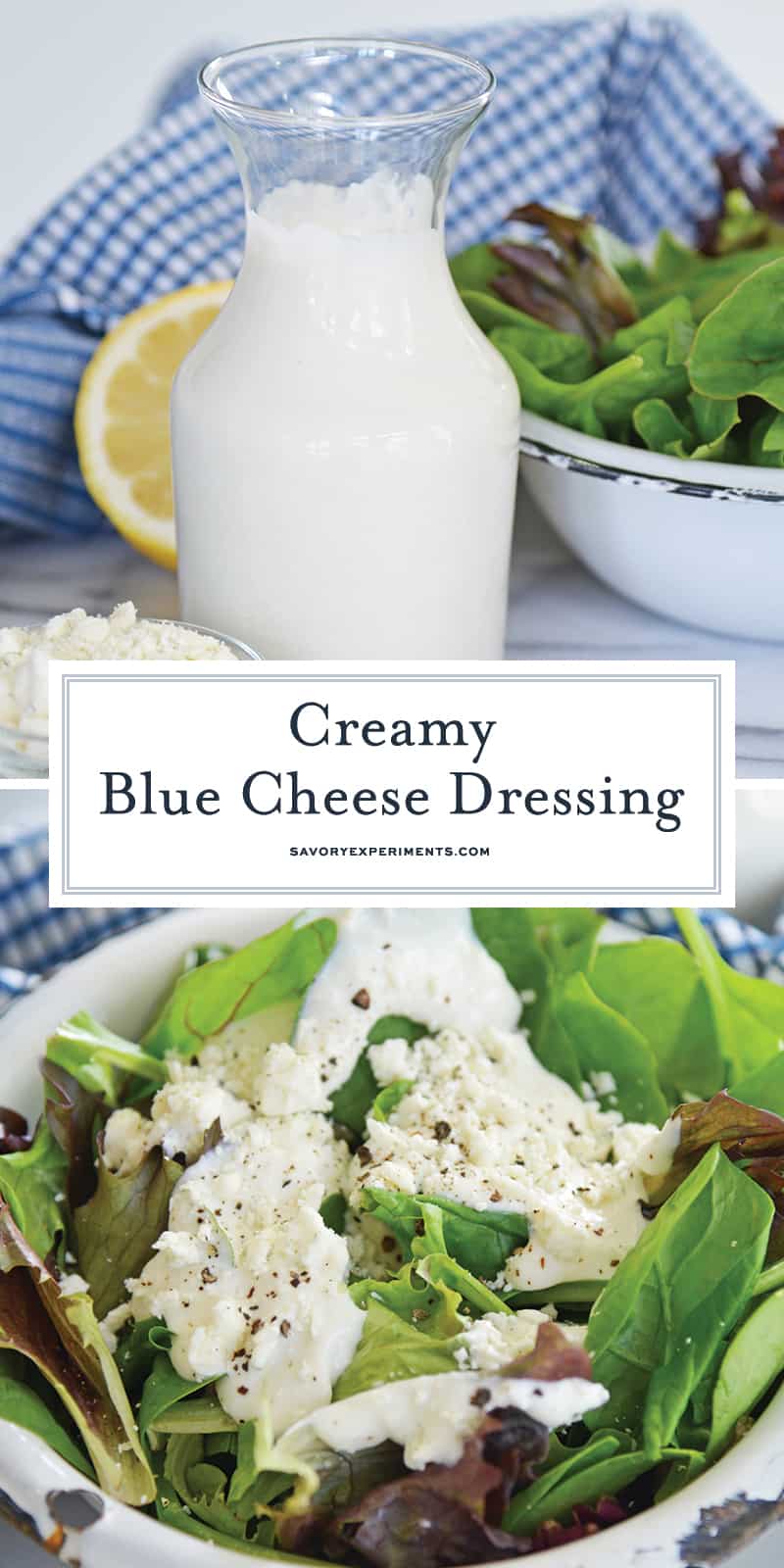 More Homemade Salad Dressings: